Aniket Kulkarni is the Hotel Manager at Fairfield by Marriott Pune Kharadi. A well-recognized industry veteran with almost 16 years, Aniket has experience in the luxury and upscale hotel segment. He has been with Marriott International for the last 16 years and is adept and well-acquainted in the industrial know-how. A Hotel Management graduate from Pune University, Aniket is not only a seasoned hotelier but he also brings a wealth of well-rounded hospitality experience after having worked with renowned brands such as The Oberoi, Marriott Hotels and Hyatt where he gained expertise in Hotel Operations, Sales and Revenue Management.
What makes Fairfield by Marriott Kharadi stand out from other properties you've worked in?
Fairfield by Marriott Pune Kharadi is a Select Service hotel within the Marriott International ecosystem and it stands out for the brilliant consumer drive amongst the associates. It is a property, which offers value for money, relative simplicity and an effortless experience for the guests.
Who is your typical customer? 
Our hotel primarily caters to the corporate segment in the vicinity of the hotel. Most of our guests are essentially from manufacturing, IT and agricultural industries. The segmentation portfolio currently has changed to a mix of leisure and transient guests travelling on business or transit as well during the pandemic.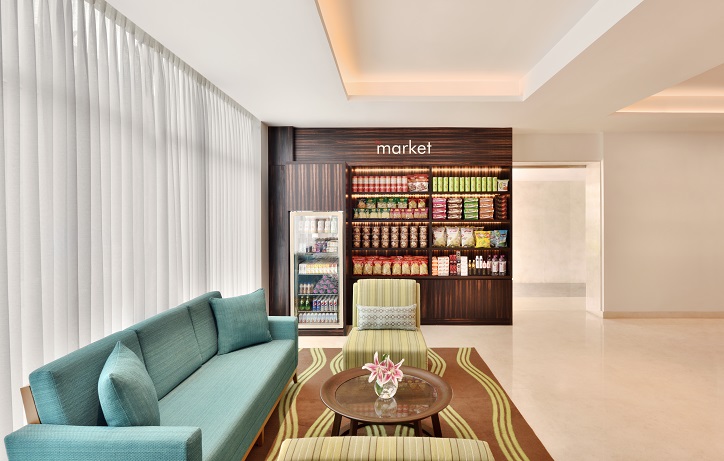 If you could plan a one-day itinerary for guests looking to explore Pune, where would you send them?
Pune is the cultural hub of Maharashtra and hosts a number of sites through a historic past with a hint of modernity, right from sightseeing to go visit the Aga Khan Palace or the famous Sinhagad fort to paragliding and bird watching. We can customize an itinerary for our guests on understanding their interests which is a great initiative we undertake in our pre arrival response form in case one wants to visit Pune at leisure.
Building the right team is crucial for a property's success. What are the key skills you look for when hiring new employees?
Working in hospitality requires panache, attitude (passion) and integrity; these are the three criteria that I try to look for in an individual. The rest is all about training and grooming towards one's brand. Relevant experience for the relevant role is a given however without these three qualities, the personality of a hotelier is not complete.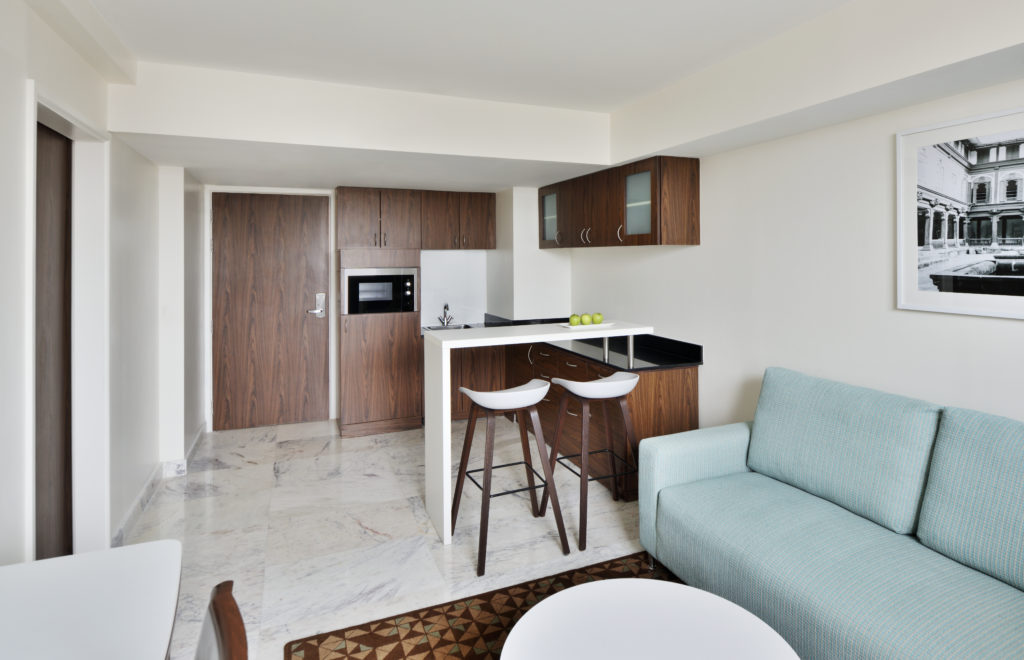 What is the USP of your hotel? 
Location 7 kms from the airport and 2 kms from WTC & EON SEZ, 4 kms from Magarpatta and 5 kms from Vimannagar. Malls in vicinity – Amanora, Phoenix, Season's
Product – Good sleep and invigorating shower, perfect for a business traveler looking at value for money
Events – Ballroom apt for small meetings just right for trainings, lawn that can be used for team building and intimate/boutique weddings.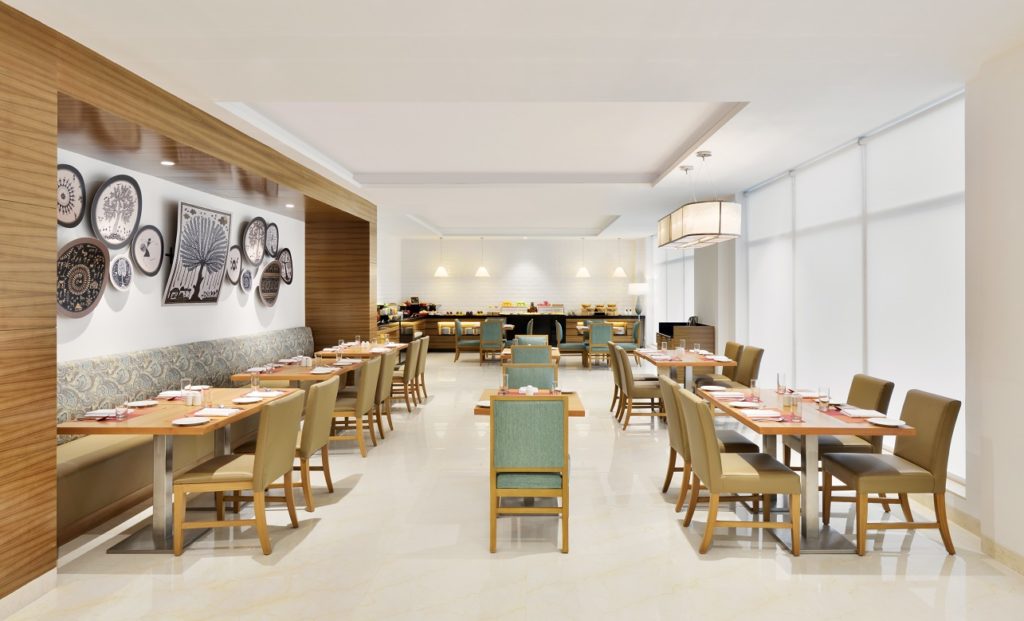 What is the one dish that guests have to try when at your hotel?
A must have is the Saoji Mutton curry, it symbolizes the good food good mood theme of Marriott Bonvoy on Wheels with the Go Local initiative of Marriott.
2020 was a challenging year for the hospitality industry. In your opinion, how will travel trends change in the 2nd half of 2021?
In my opinion there will be a paradigm shift in travel trends in H2 2021. Trends state that 46% travelers once vaccinated will start travelling. Offices are expected to open for manufacturing and the industrial belts of the city considering employees would have taken their first shot of the vaccination. IT is expected to resume early next year which in turn offers an opportunity to break free from the mundane routine and overcome the lock down fatigue due to the work from home trend. Staycation and 'revenge travel' trend will continue until next year, but we also anticipate meetings and events to resume back however in smaller numbers.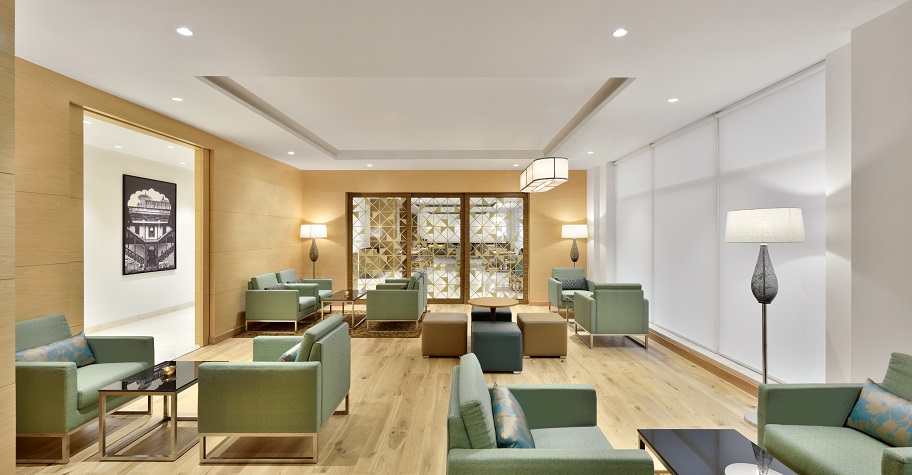 Was a career in hospitality something you always dreamt of?  What is your advice to aspiring hoteliers? 
Becoming a hotelier always fascinated me due to my love for travel and the versatility the job offers. It takes a lot of hard work, determination and flexibility to be a hotelier. Apart from knowing the job it is necessary to continuously train, multi-skill and up your learning in the ever changing environment. In today's time, it is also advised to have a role model/mentor in the industry to help navigate you through your carrier in the early stages of becoming a hotelier thus paving a path to success.
Which cities are your favorites for: 1) food 2) history 3) fashion?
Pune is my favorite city for food and history. Fashion – nothing can beat Mumbai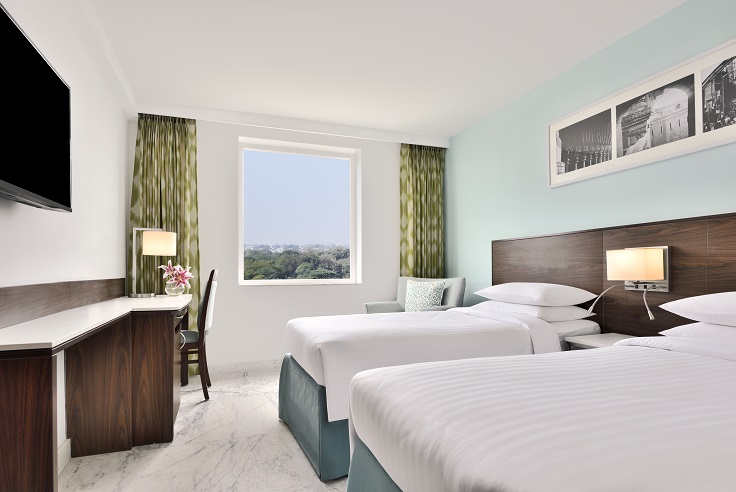 You have worked in several cities, which is your favorite city for work and play?
Pune and Bengaluru – both the cites are cosmopolitan and readily accept people from all walks professionally and otherwise. It's easier to settle in and navigate without being worried about how people think or feel. Everything is accessible within reach and has some amazing places to eat, unwind and explore new.
When are you happiest? 
I am happiest when am home with my beautiful wife and my lovely daughter. Spending time with them is the most joyous.