Vikas Sharma is the General Manager of Radisson Blu Resort Dharamshala. His career spans over three decades in hospitality. He has contributed to well-known hotel brands such as Taj Hotels and Resorts, IHG, Starwood, Hilton and Hard Rock Hotels. Vikas's core competence lies in successfully launching new properties and managing hotel operations. Vikas has been accredited in various hotel conference panel discussions and has also won several awards and accolades from the Travel Trade and hospitality fraternity through his illustrious career. He is a hotel management graduate from Institute of Hotel Management Catering Technology and Applied Nutrition, Bangalore and also holds a Certificate in General Management from IIM Bangalore.
 What makes Radisson Blu Resort Dharamshala stand out from other properties you've worked in?
Radisson Blu Resort Dharamshala is an upscale hotel located on the scenic foothills of the Dhauladhar range. This idyllic resort is a perfect getaway with accessibility from all corners of the world and offers the perfect combination of business and leisure amenities for discerning travellers. A unit of Himachal Pradesh Cricket Association (HPCA), it is located 6 Kms away from the exotic and iconic cricket venue, which is owned by the Himachal Pradesh Cricket Association. The resort is the exclusive venue for International Cricket Matches, for the teams, officials and glitterati.
Who is your typical customer? 
Dharamshala is going to be the next popular destination for high profile leisure, religious and adventure tourism. We also foresee an increase in niche MICE segment in the near future. Dharamshala as a location is very well connected and within driving distance from Punjab, Delhi NCR and also has good air connectivity from New Delhi and Mumbai.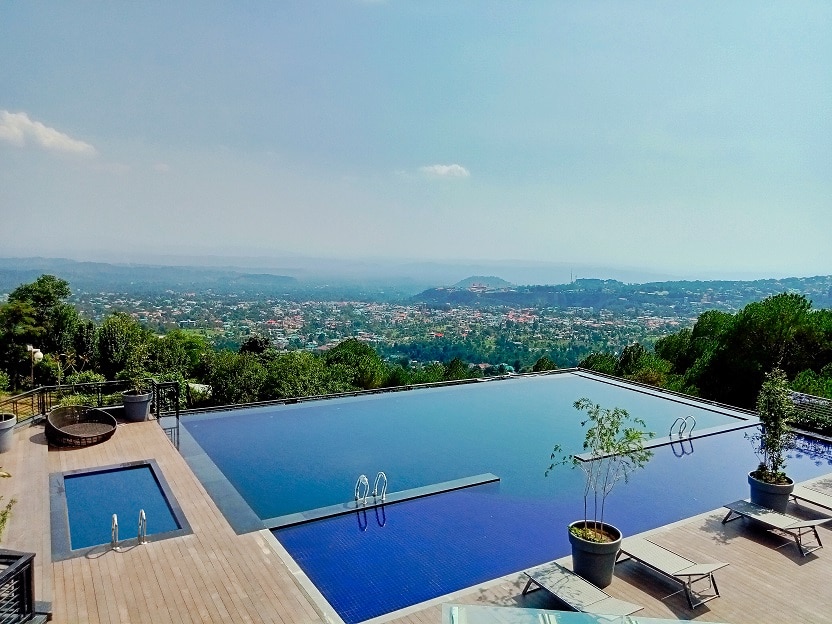 If you could plan a one-day itinerary for guests looking to explore Dharamshala, where would you send them?
Dharamshala is an iconic spiritual and adventure destination. A one-day itinerary would certainly include paragliding and a visit to several iconic religious temples here ending with a pleasant evening spent savoring sumptuous cuisine on offer at the resort's varied food and beverage outlets with live music performances.
Building the right team is crucial for a property's success. What are the key skills you look for when hiring new employees?
The first and foremost is the assessment of the technical knowledge of the candidates, followed by assessment of attitude, communication skills and gauging their ability to work under high pressure situations and contribute towards the overall qualitative deliverables.
What is the one dish that guests have to try when at your hotel?
At The Edge, our all day dining outlet, the one non-vegetarian preparation would be our signature dish – 'Himachali Khatta Meat', which is an authentic Himalayan goat meat curry cooked with roasted walnuts, tangy tamarind and spices. And for vegetarians it would be 'Kangri Kheru', which is a cumin tempered spiced yoghurt and a roast chickpea preparation.
2020 was a challenging year for the hospitality industry. In your opinion, how will travel trends change in the 2nd half of 2021? 
With the world's largest vaccination drive gathering steam, we are confident that the leisure segment will see healthy traction in the second half of 2021. We are already experiencing exciting pent-up demand in the market, for leisure FIT's, social groups and boutique destination weddings.
How has the pandemic changed the way you work? 
Health and safety of guests and team members is a top priority now. Radisson Blu Resort Dharamshala is implementing the aggressive Radisson Hotel Safety Protocol program. The in-depth cleanliness and disinfection protocols were developed in partnership with SGS, the world's leading inspection, verification, testing and certification company and are designed to ensure guest safety and peace of mind from check-in to check-out.
Was a career in hospitality something you always dreamt of?  What is your advice to aspiring hoteliers? 
Yes, indeed hospitality was my first choice as a career. Many people believe that being a hotelier is not only a job but a mentality. Many say that it's not a profession but a philosophy. My advice would be to identify the core area of specialisation during formative college education stages that they would prefer for pursuing employment and making a career out of the area of specialization and excel in that particular subject, apart from learning other subjects covered in the curriculum.
You have worked in several cities, which is your favourite Indian city for work and play? 
It's a difficult question to single out one particular city amongst the many that I have worked in, since every city has its own unique charm and culture. However, if I have to choose one city, then it would be Goa for it's scenic beauty, Portuguese heritage architecture and design and for Goa being a vibrant party destination.
When are you happiest? 
I am happiest at work and post work happiest to spend time with my family.