Vikas Mittal started his career as a Front Office Associate in Fortune Ummed Jodhpur. To sharpen his skills and broaden his horizons he moved to Bangalore. To gain knowledge and expertise he worked in various leadership roles in properties like Taj Residency and Windsor Sheraton and Towers. Through his journey he started to have a passion for sales and to fulfill his dream he joined The Lalit Ashok as Sales Manager. He also worked with brands like Accor, Movenpick and Radisson. Vikas's journey with Marriott International started in 2015 when he joined Four Points by Sheraton Bangalore and later on in 2019 he moved to Courtyard by Marriott Pune Chakan as Director of Sales.
Vikas is a great motivator and leads by example. He firmly believes that everyone is a sales person and drives a culture of ownership across the team.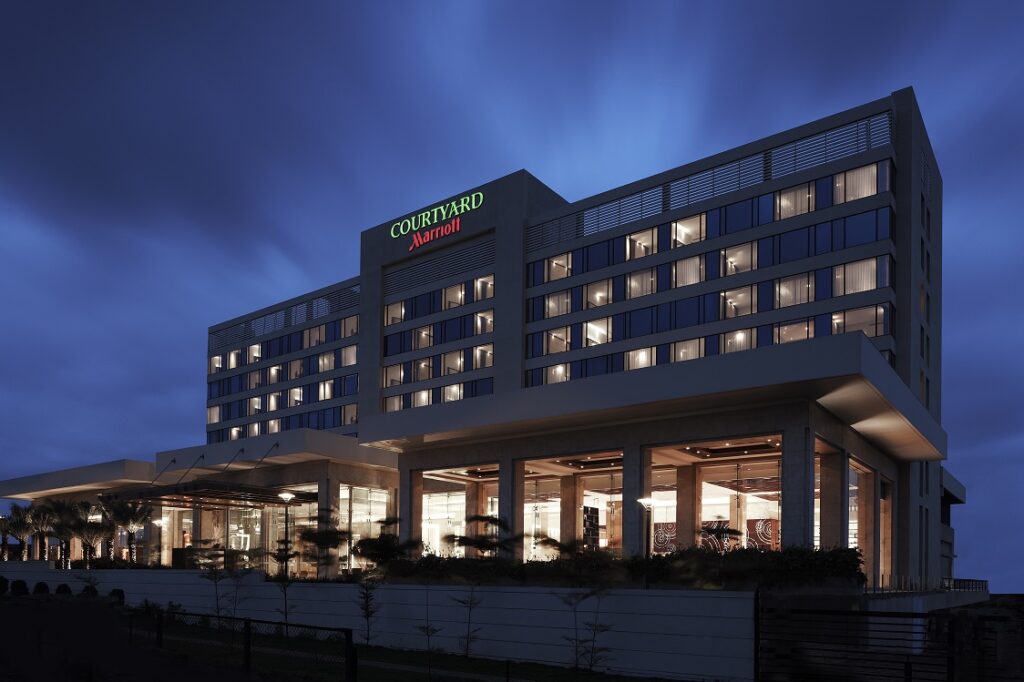 What makes Courtyard by Marriott Pune Chakan stand out from other properties you've worked in?
Nestled in the heart of Chakan (automobile and industrial hub of Pune) it is the only international branded hotel in this belt. Courtyard by Marriott Pune Chakan has always been a perfect gateway for our business and leisure travelers. The property provides a home away from home in our spacious, comfortable hotel rooms and suites. Our service philosophy – fuel by passion, crafting enchanting experiences and delivering service from the heart has always been a priority for us. This is why we have been able to build the brand loyalty amongst our customers.
Courtyard by Marriott Pune Chakan continues to be the favorite dining and event destination in Chakan, renowned for creating memories and lasting relationships by curating hand crafted meals and delighting the palate.
Favorite or most inspirational place?
A large part of my career was spent in Bengaluru and it's my favorite place too. Bengaluru has gradually shed the image of being merely a vacation destination and has evolved as a full-fledged silicon city of India. Moreover, multi-national firms operating in different industries have stationed their branches and many other firms are eyeing the city for the same. The pubs and the cafes in Bangalore are the best option for people seeking to spend a perfect evening. People and especially the young crowd like to drink, eat and party and the city has a lot to offer.
How has the pandemic changed the way you work?
COVID-19 lockdowns have seen people work, shop, socialize and entertain themselves online more than ever; some for the very first time. This is likely to not only increase their comfort with digital technologies and experiences, but their appetite for these as well. As countries ease restrictions, many of them will remain concerned about exposure to the corona-virus and will be open to new technologies such as self-check-ins and check-outs, touch-less payments, app-based services, augmented or virtual reality meetings and more. For hospitality organizations, this should be seen as an invitation to innovate and invest in digital technology.
Building the right team is crucial for a property's success. What are the key skills you look for when hiring new employees?
There's tons of advice on how to evaluate soft skills at each stage of the hiring process. But, let's take a step back for a moment, from the 'how' to the 'what': out of the dozens of soft skills and personality traits in existence, I personally look for the qualities listed below when I hire new employees:
Team work: Most jobs require a degree of collaboration with other people – and sometimes managing others, as well. A basic need in a hotel is people who are able to collaborate well with others.
Willingness to Learn: A willingness and ultimately, an ability to learn are very important qualities of a good employee – not just for learning new hard skills, but also for growing as a professional and as a person. The concept of adaptability is also one of the qualities of a good employee and candidate associated with a willingness to learn.
Communication: Being skilled in communication doesn't mean you have to be great with words or even really sophisticated and eloquent. You need to be able to clearly get your message across, in verbal or written speech and be able to grasp other people's meaning. Having issues with this can drastically impact job performance.
Self-Motivation: It is about liking what you do enough to want to do a good job regardless of the external reward. Self-motivation can also be called 'passion' – though this term might be a bit over the top.
At work, which is your most challenging activity and why? 
In the current scenario retaining talent is the most challenging thing and this goes across any industry. Managing employee retention involves strategic actions to keep employees motivated and focused so they elect to remain employed and fully productive for the benefit of the organization. We continue to retain and harness our talent through maintaining the work culture and developing them for the future.
When are you happiest?
Spending time with my family makes me the happiest.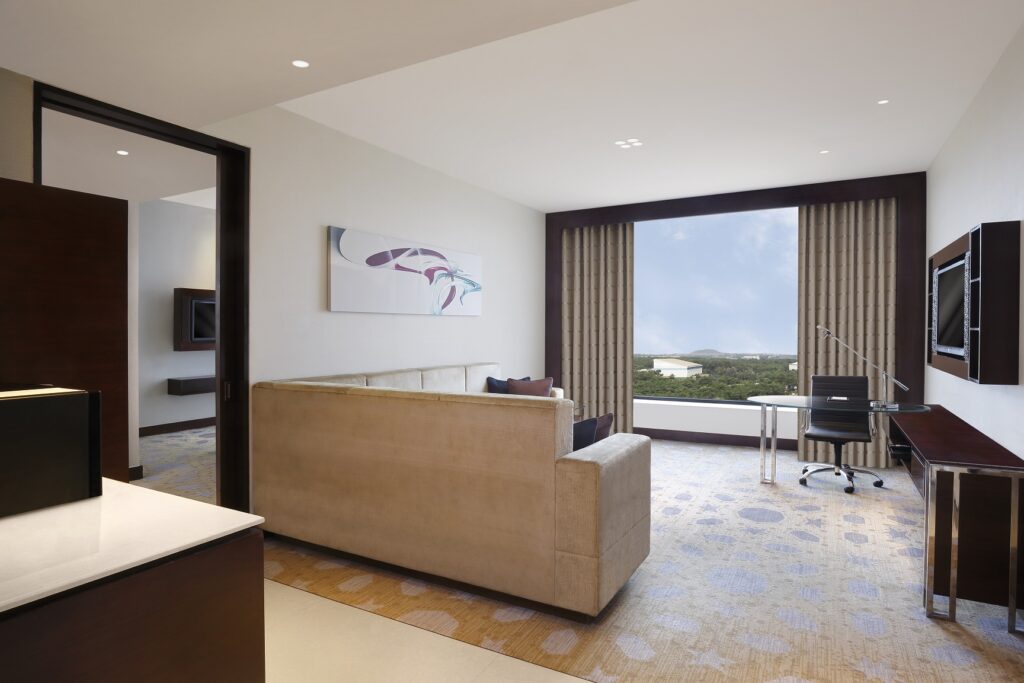 2020 and 2021 were challenging years for the hospitality industry. In your opinion, how will travel trends change in 2022?
With Omicron cases ebbing, the industry is looking for a significant rebound in spring and summer. Here's what I personally feel what would be the trend in 2022.
Travel to Rejuvenate: Trends suggest that focus on self-care will gain popularity this year. So travel will be undertaken to improve mental and emotional well-being. This could be a result of almost two years of being stuck indoors due to the pandemic while being surrounded by numerous uncertainties. 2022 is all about recharging your body and relaxing your mind.
Eco Tourism: Sustainable travel will continue to be a priority as travelers will try to combine their environmental and social concerns with the passion to travel. People may opt for activities with local grassroots organizations, volunteer opportunities and will prioritize community-based tourism.
Reconnection Travel: After two years spent sitting at home and still battling newer variants of the virus, people are accepting connection as a fundamental human need. So this year, through travel, they are likely to strive to find that connection to others, nature and themselves more ardently. Travelers will be intentional with their choices and look to reconnect with people and the planet when they travel again.
No Tech – Stress Holiday: When the pandemic struck, companies allowed their employees to work from anywhere, thus giving rise to workations. People could work from any location in the country, thus combining work and leisure. But in 2022, people would want to travel only with the purpose of leisure and turn off all their tech devices. Vacation time will be strictly work-free.
Was a career in hospitality something you always dreamt of?  What is your advice to aspiring hoteliers? 
Not really, I came to know about the hospitality industry when I finished school. The industry fascinated me enough to pursue this as a career option. I have been fortunate enough to have great mentors who have always inspired me to do better. My advice to all the aspiring hoteliers would be whatever you do with passion and always stay focused and work with integrity.
What is the best piece of advice you have ever been given? 
Delegating and empowering the team to take decisions. This would help them to become better leaders.
Where do you see yourself professionally in the next five years? 
I continue to look forward to learn new skills and expand my knowledge to advance my career. In five years from now, I see myself as a knowledgeable hospitality professional having in-depth knowledge about the industry.