Deepti Nair was born in Kerala and led an itinerant childhood in Africa and across India. The abiding memory of the hues and tones of those early years, coupled with her interest in exploring texture and perspective have drawn her increasingly toward the semi abstract genre. Her oeuvre evokes the powerful draw of natural scenes and trees in particular as their balance of mutability and stability allow for endless and immersive experimentation. They also provide her with a counterbalance to living in a predominantly urban environment. Her other fascination is for the human face which again allows for mutability within stability. For her, every face and every expression can tell a story and reveal a life and silently share an emotion. Increasingly, she sees the faces she draws and paints as a jumping point to introspective exploration: an attempt to witness one's own personal growth.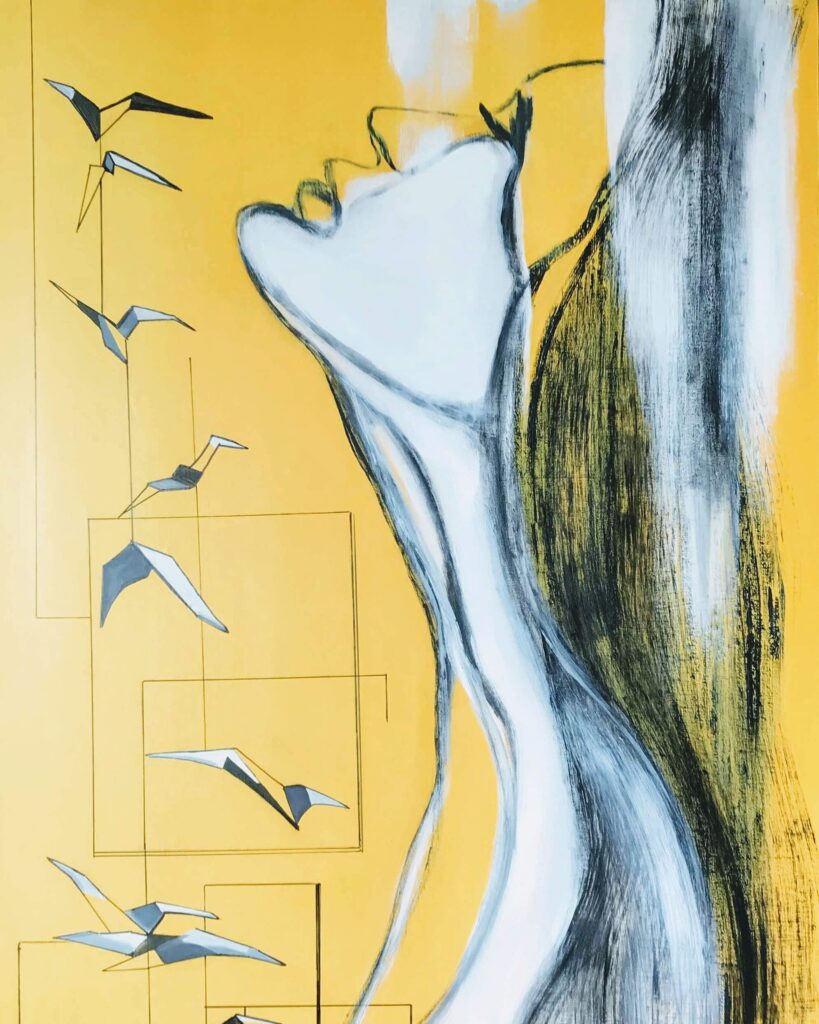 Her professional career in art began a decade ago and she has since exhibited and sold her work both in India and abroad. She has collaborated on a painted abstract art installation at the Kala Ghoda Arts Festival and also conducted workshops for children there as a volunteer. In that role, she has also organised and conducted a week long art camp for the children of a BMC school in her neighbourhood and volunteered at the Tata Memorial Hospital, creating art with the children undergoing treatment there. This experience inspired her to hold a sale of her works in 2021, 80% of the proceeds of which went to the hospital. When not working on her own art, she enjoys writing about art and other subjects and creating conceptual essays for other artists. She has a Master's degree in English Literature and is a self-taught artist.
What's your artistic background?
I'm largely a self-taught artist, though I have greatly benefited from the time I have spent with Prof Mahendra Damle, currently Dean of Fine Arts at Rachana Sansad and acclaimed sculptor Arzan Khambatta both of whom have mentored my artistic growth at different points in time. I have been drawing and painting all my life and I still consider myself to me a student of art in the sense that art teaches me. Every time I pick up a brush or a pencil, I continue my education. I have been exhibiting my work since 2012 and have been fortunate to be part of artistic and social ventures like the Kala Ghoda arts festival, the Economic Times' Women's Forum and the Jai Vakeel fundraiser.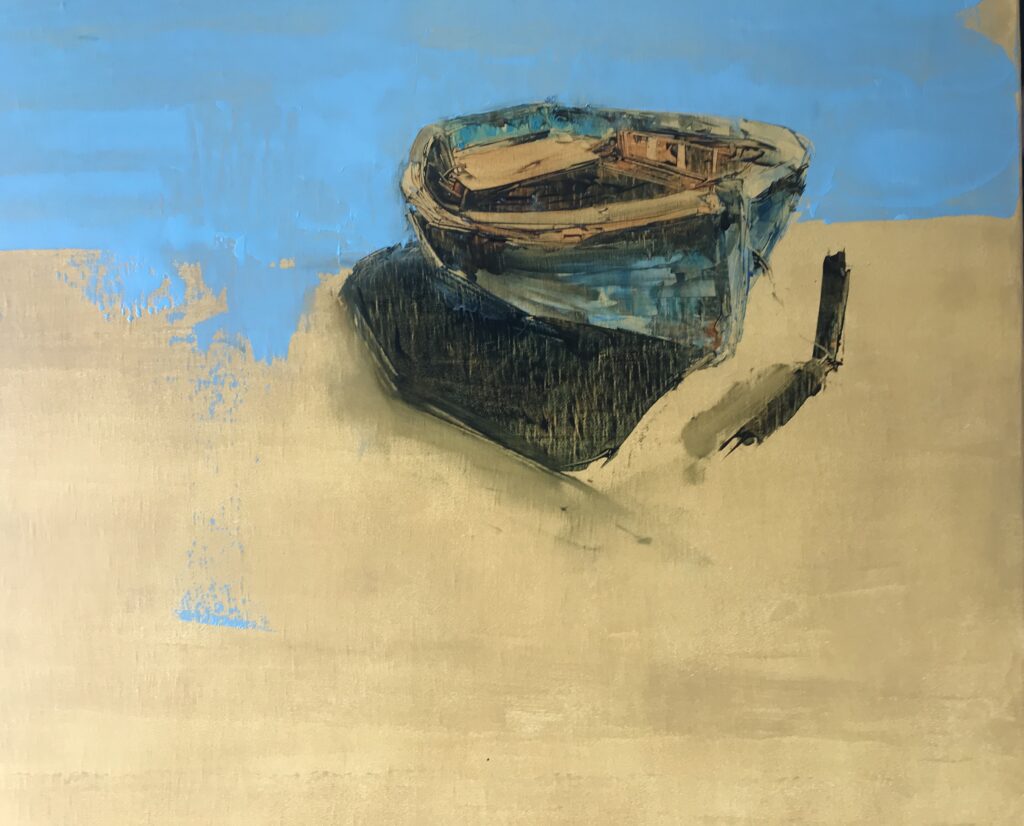 What's integral to the work of an artist?
In a word, honesty. The only thing an artist does is convey their own artistic truth. They express their worlds through their medium of choice and this is not done to impress an audience, but to fulfill an intrinsic need.
What role does the artist have in society?
All the great civilizations are remembered for the art they left behind. When a society is truly evolved, it values and fosters the arts, in all it's forms. The artist's job is to keep man in touch with that part of him which transcends the everyday. He reaches out to the child in all of us and allows us to find a place where we can be truly ourselves, without the inevitable constraints that society places on us.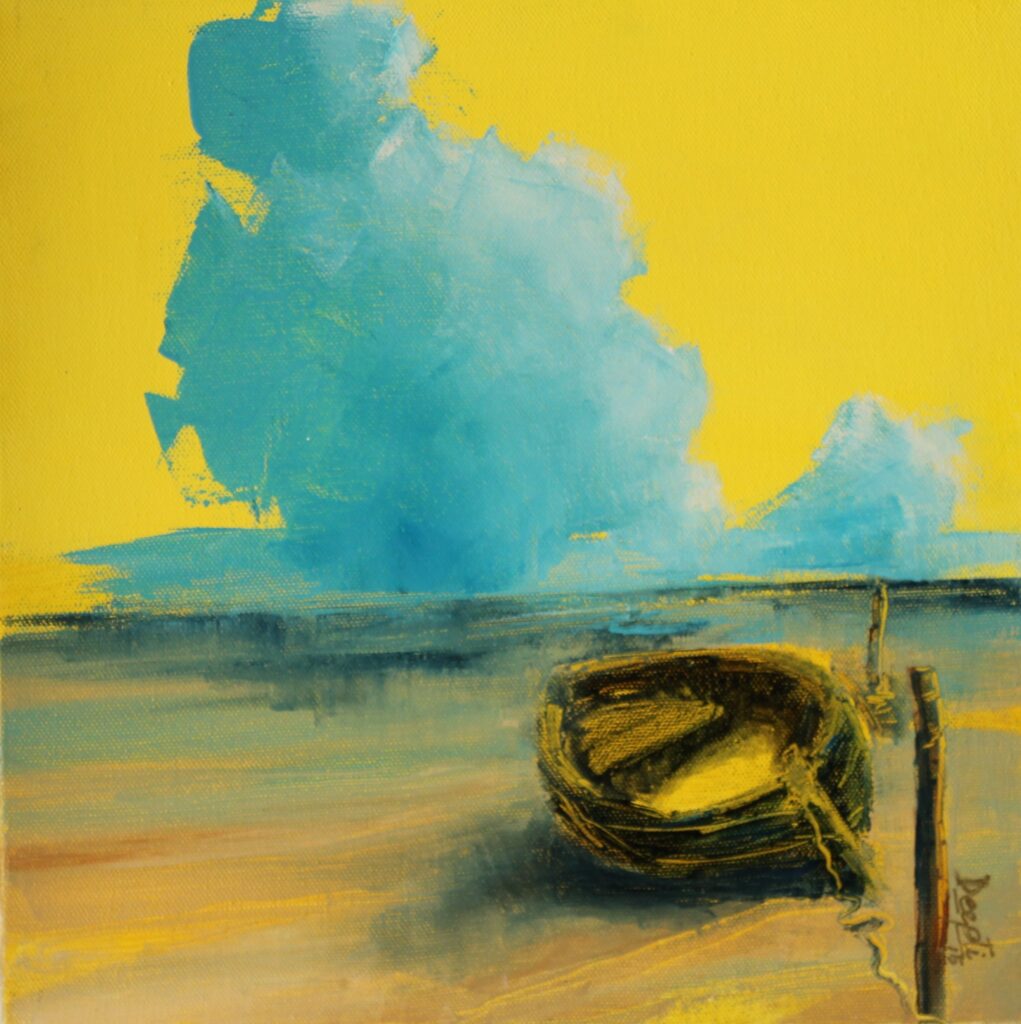 What art do you most identify with?
I try not to restrict myself to any singular form of art. While I am a visual artist, I am inspired by music, sculpture and cinema as much as I am by drawing and painting.
What themes do you pursue?
The relationship with the self is my favourite theme. Whether I'm drawing faces or rendering the texture of tree bark with a painting knife, I am exploring my connection with the world and with myself. The mutability of self is something that demands thought and analysis. As we grow and age, our relationship with ourselves changes. How we see ourselves and our abilities changes. And with that our perception of the world also evolves.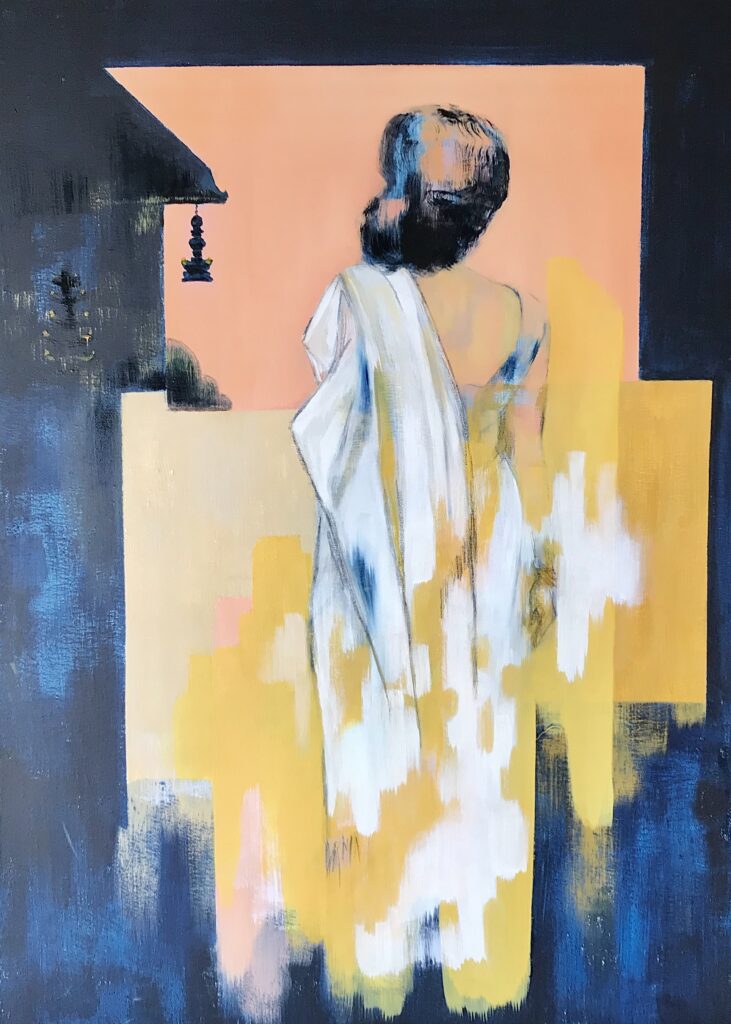 What's your favourite art work?
While Starry Nights and Rothko's vivid abstract colour panels come to mind, I have say that my favourite work of art is the Kailash temple at Ellora. The intricacy of the carvings added to a monolithic design carved from the top down make it a combination of aesthetic beauty and dedicated passion.
What jobs have you done other than being an artist?
I'm also a qualified English Teacher. I've taught at a prominent south Bombay school for a few years and taught privately after that for many years. I also write professionally for other artists on occasion and have been commissioned to write a feature for the online magazine called. 'One India One People'.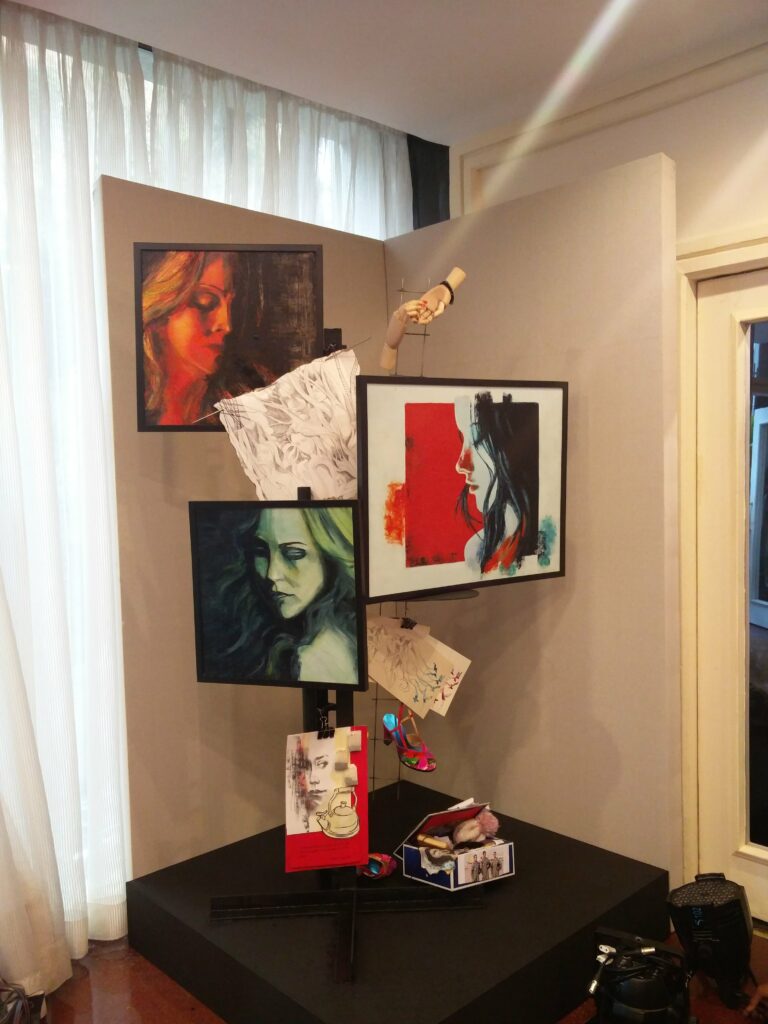 Why art?
There's no easy answer to that. It's an innate drive. It's always been there and without it I feel incomplete.
What is an artistic outlook on life?
To my mind, an artistic outlook on life is one that's attuned to nature, as well as to the power of creativity and beauty. You don't need to be an artist to have an artistic outlook. Seeing a well crafted bowl or wooden table and being aware of how alive it is : that's having an artistic outlook.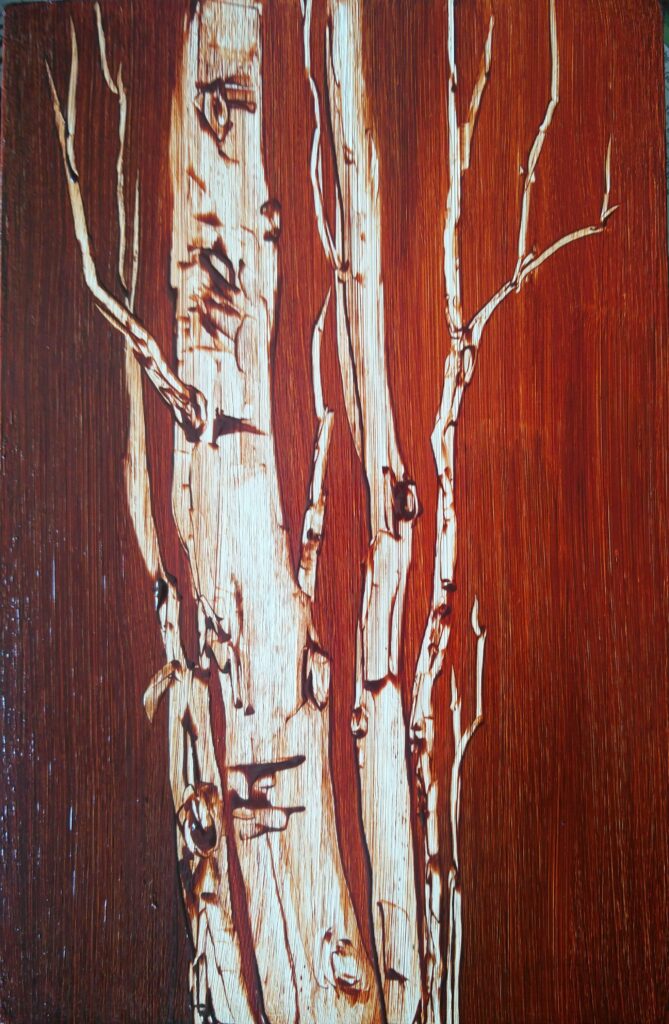 What memorable responses have you had to your work?
I've appreciated strong and honest responses to my work, so I've been rewarded when people told me some of my figurative work has reflected what they were going through at the time, as well as when they told me that the textures of my semi abstract landscapes felt immersive and transported them there. It became a memory for them in a way.
I've also been happy to hear from people who said my work was too serious or non-traditional for their taste. It was an honest response. I still remember a senior artist coming up to me in one of my early shows to ask if I was the artist. When I said I was, he just said, "it is good work". I was elated.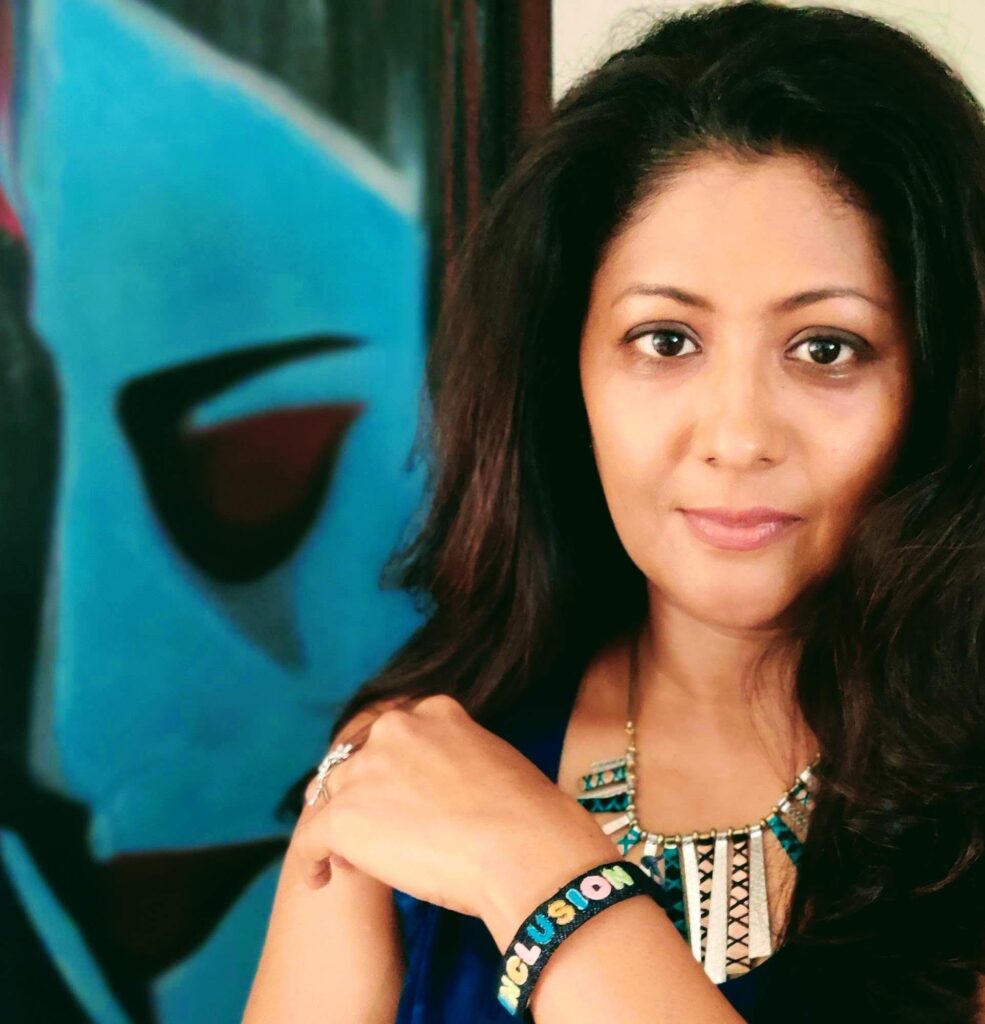 What food, drink, song inspires you?
I have a weakness for dark chocolate, really good bread and a well brewed cup of coffee. Nothing very exotic, I'm afraid. But sitting around the table with good food and convivial company is always inspiring. My taste in music is eclectic and depending on the mood, can range from Leonard Cohen to Led Zeppelin with old Hindi classics thrown in for good measure.
Is the artistic life lonely? What do you do to counteract it?
On the contrary, my art is like a companion to me and while I need solitude to work, I do not find myself lonely. My artistic journey is sometimes a solitary one but I have been fortunate to have the best sort of friends a person could have.
What do you dislike about the art world?
Nothing at all.
What do you dislike about your work?
Nothing at all. It is what it is.
What do you like about your work?
I think my work is honest. It's true to my mood and feelings and it doesn't pander.
Should art be funded?
Commercial success in art is a tricky thing. Talent and inspiration must be blessed by luck and timing for artists to thrive. So I do think art would benefit from patronage so that artists can do what they do best rather than give it up for practical reasons.
What role does arts funding have?
Its role I think would be to find and foster artists with a genuine voice and give emerging artists a platform.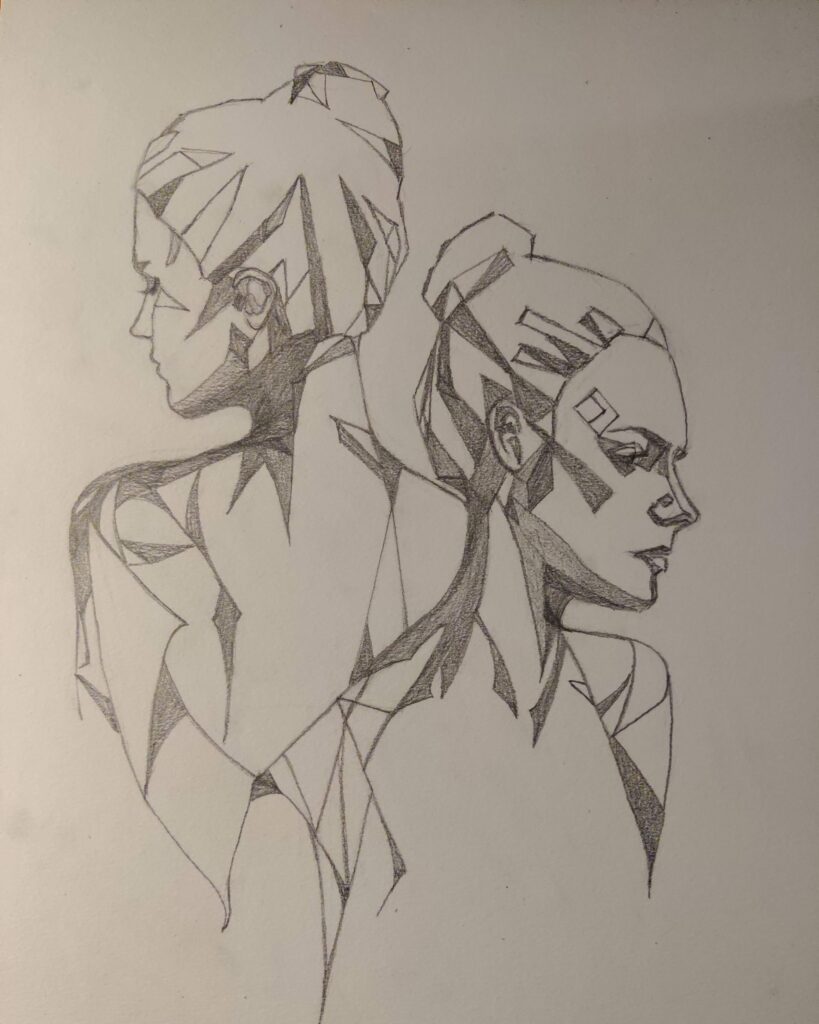 What is your dream project?
I'll tell you when I find it.
Name three artists you'd like to be compared to.
Every artist is unique so I don't believe I'd like to be compared to anyone at all.
Favourite or most inspirational place ?
Iceland. I have never visited another place where the land is so alive. The landscape changes dramatically with distance and time and the endless forms of the place can keep an artist occupied forever.
What's the best piece of advice you've been given?
To work without any self -imposed constraints. I'm not sure I've been able to act fully on it as yet though.
Professionally, what's your goal?
To take my work and my artistic expression as far as I possibly can. I want to evolve as an artist.
future plans?
In the short term, I want to do my first solo show. Beyond that, I just want art in my life.