Titus Rosier was appointed as the General Manager of W Bali – Seminyak, a vibrant resort on the 1st of June 2021. Before taking the lead for W Bali, his last posting was as General Manager of The Westin Resort & Spa Ubud, Bali.
Beginning his professional career in the Middle East, Titus has gained extensive experience working across various countries and properties for Marriott International. From the Sheraton Bahrain Hotel to the (complex) Le Meridien Dubai, Fairway, Al Aqah and Residence Deira, Titus started his experience within the Sales & Marketing department. He quickly advanced to key positions such as Director of Sales at Sheraton Abu Dhabi Hotel & Resort, moved as a complex Director Sales to The St. Regis Saadiyat Island Resort and The Westin Abu Dhabi Golf Resort & Spa before moving to The St. Regis Abu Dhabi. Having had a successful track record leading different roles, Titus then was trusted to lead the team at Aloft Dhahran as a General Manager for the pre-and post-opening.
Departing from his last venture in the Middle East, Titus was ready for a new challenge and decided to move to Indonesia based on the love he has for this amazing country. His first role in Indonesia was as the pre-opening General Manager of the Westin Resort & Spa Ubud, Bali from 2019 – 2021, driving a strong focus in delivering the wellness program in hospitality, pushing the resort to become one of the most successful resorts in Ubud during this challenging time.
"It is very exciting for me to join and lead the team at the legendary resort W Bali- Seminyak, a team which has already proven their passions and consistency as one of the best properties in the portfolio delivering Whatever/Whenever moments to their guests", says Titus Rosier, General Manager of W Bali – Seminyak. Outside of the office, Titus is known as a very active individual. He participates in International marathons, iron man competitions and most recently Marriott International Virtual Run to Give 2020. Just the right role model to lead the team at W Bali based on one of the brand's passion points, FUEL!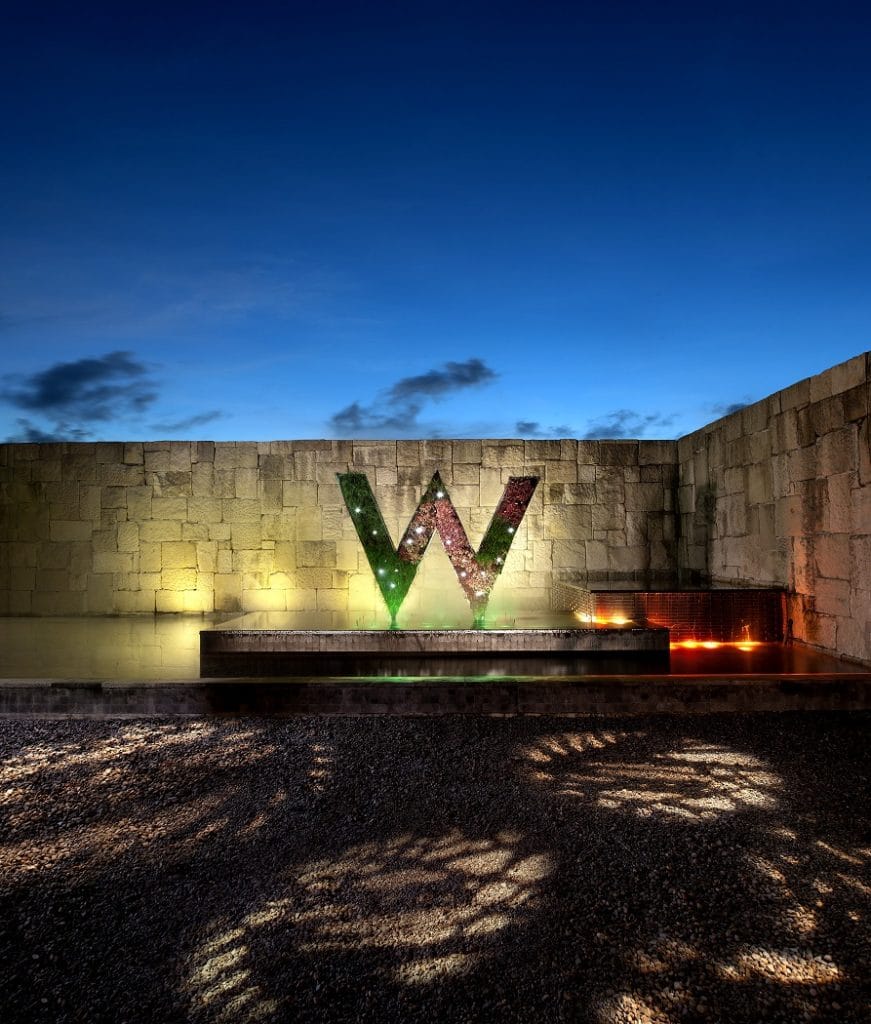 What makes W Bali – Seminyak stand out from other properties you've worked in?
W as a brand, has always stood out from other brands, with it's unique brand mission to Fuel Lust For Life. It's an iconic luxury lifestyle brand boldly coloring outside the lines of luxury, not confined by it. Working at W is not always only about working; it's about turning the conventional hotel experience upside down and breaks the norm of traditional luxury. Our brand passion points are Design, Music, Fashion and Fuel. This is the foundation of our drive to make sure we deliver the best W experience every day for our guests and our talents. Specifically talking about W Bali – Seminyak, we recently celebrated it's Epic Tenth anniversary in March. It's incredible to see how this property has led the way for the last 10 years and is ready to lead the way for the next 10 years. Within my first few weeks of leading the property, I can see how the team and the management always work hand in hand to ensure we deliver only the best to our guests. Our team is proud to be part of this amazing escape, outspoken, fun-loving and guest focused hotel– they live the brand!
 Who is your typical customer? 
Boldly coloring outside the lines of luxury, W turns the traditional notion of an extravagant stay on it's head, our typical customer is what we like to call a disruptor, these guests thrive on bending the rules and upending the unexpected, always spontaneous and sometimes outrageous. The disruptor naturally lights up a room and steals the scene. From your everyday couple, friends gathering on holiday or even generational families, W Bali – Seminyak with it's array of products ranging from Ocean View Escape rooms all the way to our  1- 3 bedroom pool villas welcomes guests from all over the world wanting to experience what we pride ourselves on 'lust for life'.
If you could plan a one-day itinerary for guests looking to explore Bali, where would you send them?
This is super exciting, I don't think one article can cover everything I can think of, but let me give you my best. Wake up earlier in the morning to enjoy your fuel breakfast at Starfish Bloo restaurant, continue with a quick gym session in our Fit gym, guest will be ready to hit escape to our neighbourhood, Canggu for a morning surf on the black sand beach.
Grab a bite in many of the new and instagramable cafes in the area, the next destination would be to fly their drone in Jatiluwih Rice Terraces, a UNESCO heritage site while sipping coffee luwak along the way. On the way back, they should catch the beautiful sunset at Tanah Lot beach. Back at the hotel, it is time for a fancier dinner in our Fire Restaurant serving high quality premium meats and Indonesian dishes. Does not stop there, head to Woobar for a few night caps with the company of music from our resident DJs. The next day, Hit Repeat!
 Building the right team is crucial for a property's success. What are the key skills you look for when hiring new employees?
Our team is the foundation of the brands iconic whatever / whenever service. We want our team to take ownership of every opportunity and think differently when they are delivering amazing service. They should be outspoken, fun-loving and guest focused. They don't work at the W, they are the W and should live the brand. Luckily for me, I was welcomed by an amazing team in W Bali. They have a reputation of delivering incredible experiences to our guests and so far I have been nothing but blown away with their enthusiasm, endless drive and creativity.
What is the USP of your hotel? 
Our real USP is our talent. We have an amazing team of positive, energized professionals that make every guest experience unique. We are the only hotel in Bali that has a music studio the size of an actual guest room, where you can have a studio session, DJ lesson to a live streaming accompanied by our in house music director. And most importantly, our service promise, Whatever / Whenever, dare to experience?
What is the one dish that guests have to try when at your hotel?
It is quite hard to pick a favourite dish when you are at W Bali – Seminyak. I could for sure highlight our Starfish Bloo Sunday Brunch, as the brunch of all brunches on the island that is not to be missed. Other than that, for an afternoon sip, our guest can also enjoy the Sweet Pyramid treats at the W Lounge.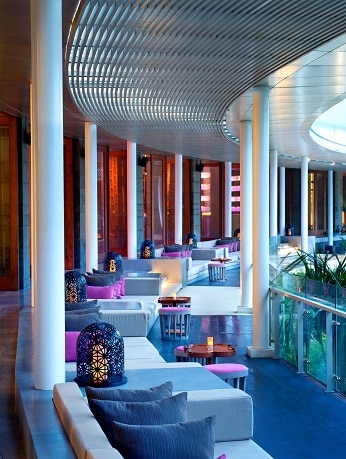 2020 was a challenging year for the hospitality industry. In your opinion, how will travel trends change in the 2nd half of 2021?
Indeed it was a challenging year for everyone, however looking at the growth the industry has been seeing in the past few weeks, I am very optimistic that only the good days are ahead of us. This is of course, going along with the support from all stakeholders in the industry, starting from the government with their mass vaccination program earlier in May to the support of the investors in the country. It's clear that guest expectations have changed with regards to cleanliness and health protocols. Besides this, I simply think that people are ready to have fun again. Everyone has been grounded for such a long time. I am sure that when the borders open, our guests will return as they can't wait to enjoy the property and destination to the maximum.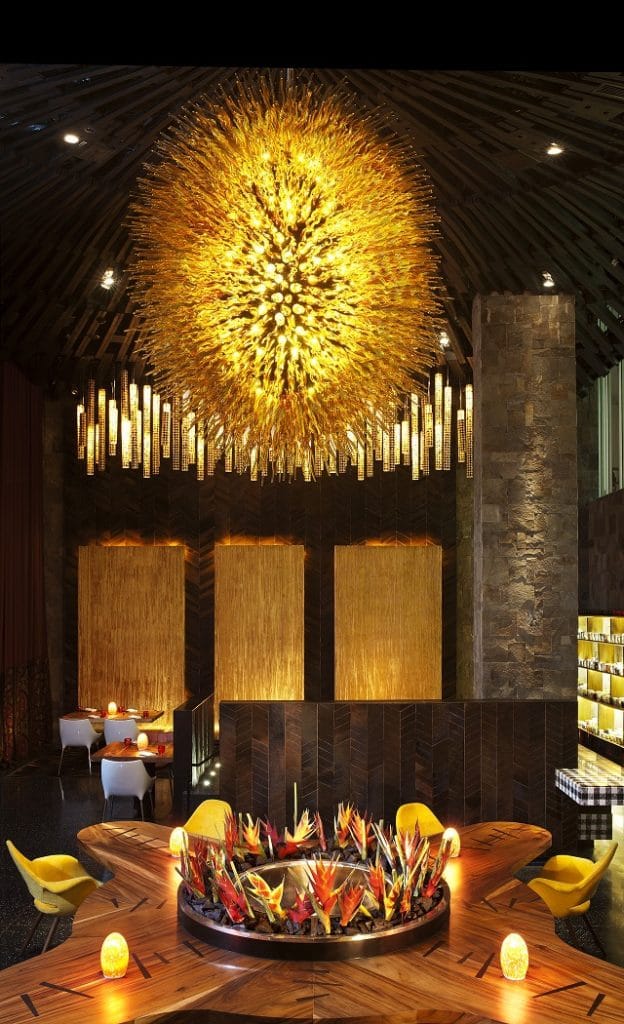 Was a career in hospitality something you always dreamt of?  What is your advice to aspiring hoteliers? 
Coming from my dream to become a professional football player, a hospitality career was never in the cards in my early days. It was my father's architectural side and my mother's love of cooking that led me to the hospitality industry. It was her who told me to go to the hospitality industry, She gave me a book called Hotel on the Roof of the World, about a guy who moves to Tibet to work at a hotel there. As I read about the experience, I realized I wanted the same. If your passion is people and you aspire to be a hotelier, my advice would be to go for it. Learn the industry and discover the world at the same time.
Which cities are your favourites for: 1) food 2) history 3) fashion?
Tricky question as there are many. I love Italian food and fashion, so I would probably say Rome or Florence. I also love the energy of New York, positivity of Shanghai and the optimism of Dubai. I myself come from Maastricht which is also an amazing culinary destination in the Netherlands and has a rich history.
You have worked in several cities, which is your favourite city for work and play? 
I have enjoyed every city I ever worked in. To play I have to say Dubai was amazing, such a new and vibrant destination and my youngest daughter is born there. At the same time I met my wife in Abu Dhabi and my first daughter was born there so Abu Dhabi is on my list. Ever since we moved to Bali however we fell in love with this destination, it's culture and amazing people! So at the moment, our favorite destination would have to be Bali.