This phase is an excellent time for internalizing the energy for spiritual growth. You may question your beliefs and values. It's an opportunity to internalize your own personal development, in terms of self-reflection and self-actualization as it also allows you to reconsider, if the ways in which you have been growing and expanding, whether it's in line with your higher self or the person you are becoming.
It may seem like things are going in a reverse gear in some areas of life. It's a good time to review your habits and choices, and notice where you may be taking on too many responsibilities or putting forth extra effort that may not be worth it. This reflection will help you get things under control.
Bottom line here is, don't make any hasty decisions, just relax! make sure that you are living up to your highest and truest versions of yourselves.Finances will be unstable. Not a great time to invest money in speculation during this time. This period is not good for investments, speculation, or gambling. If you are planning to start something new in terms of a business, now is not the right time plan & strategize now, start in October. It's a right time to hone your skills.
Regular budget check-ups are essential to improving financial health. Take control of your finances by setting aside some time to schedule, organize, and declutter all of the money coming in and out of your bank account. The more control you have, the less stress you will feel. There will be an increase in ambition and desires, but delay in fulfillment of such ambitions. Some social change will initiate and manifest during this time.
Energies indicate pleasant relationships, marital harmony and success. You could benefit from communication via internet, social media. Your content could be liked. Your social standing could also improve. It's a good time to socialize & meet people, in person or virtually. You could be intuitive & sensitive towards understanding needs of people around you, wanting to initiate deep connection with the ones you love. On the home front you will want to redecorate or change the layout of your house to add a little more charm.
You might come across someone from your past like old school friends, old neighbours, ex flames, partners with who you may be tempted to keep in touch with, think & take a decision, whether it will help you in any way or cause mental unrest or stress. Time will be good for politicians, people associated with social sector, telecommunication and banking sector. Health issues can increase pain in the waist and back, regular exercises is a must. There could be tensions at the borders of our country till mid July.
RAT -people born in the years 1924, 1936, 1948, 1960,1972, 1984, 1996, 2008, 2020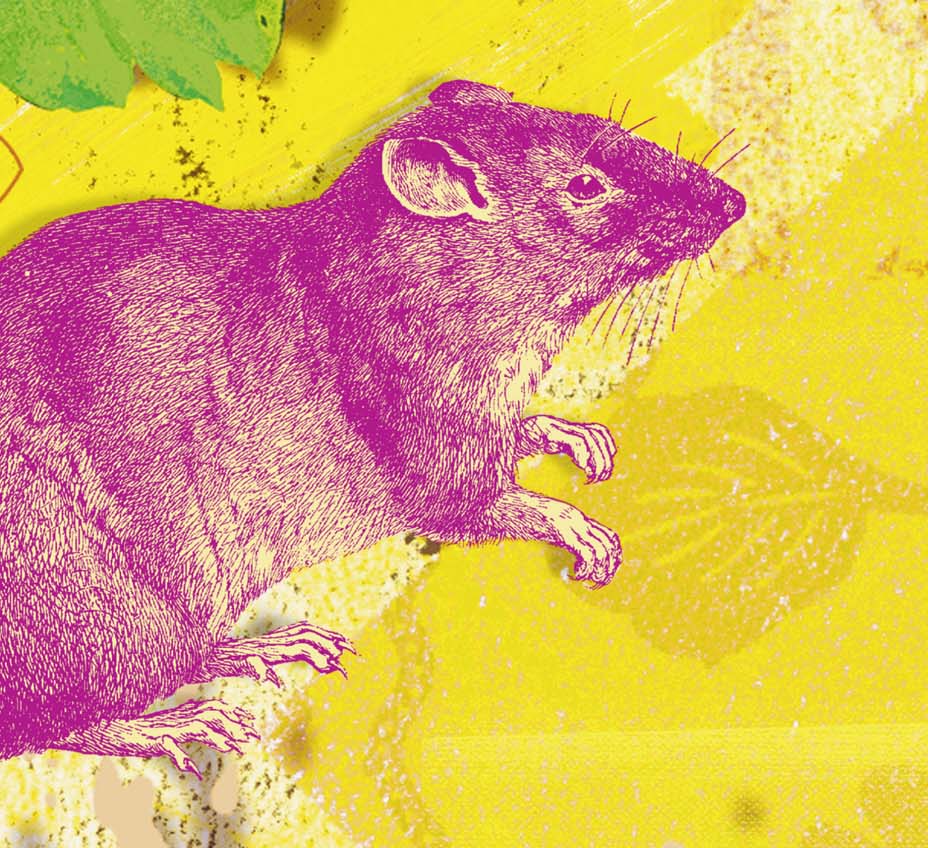 Ayushmann Khurrana, Rajkummar Rao, Gulzar, John Abraham, Govinda, Hema Malini, Raj Kapoor, Jaya Bachchan, Arjun Rampal, Mandira Bedi
It's a good fortnight. You will get success only on the strength of your hard work and intelligence. Continuous efforts for happiness, prosperity and progress will be fruitful. Do business by staying within the purview of business law. This month, violation of law or taking law into your hands can lead to problems. Keep away from anger and make it a habit of cutting off unnecessary expenses.
People in jobs can get new opportunities for advancement in their field. Sudden money gains can solve your financial problems. Live in harmony with your life partner. Avoid ego clashes.
OX – people born in the years 1925, 1937, 1949, 1961, 1973, 1985, 1997, 2009, 2021
Hrithik Roshan, Sidharth Malhotra, Aishwarya Rai Bachchan, Deepika Padukone, Ranveer Singh, Guru Dutt, Malaika Arora, Jacqueline Fernandez, Sonu Nigam, Janhvi Kapoor, Navya Naveli Nanda
You will work on some new avenues of income. The situation in the workplace will remain good. If you are in a job, you may get some new opportunities or an increment or promotion. You could get benefit from the travel. Your investments will give you good returns. Your family life will be good. Take care of your health, you may get stressed due to over-thinking. Take care of diet, to avoid problems related to stomach. Those who have the problem of high blood pressure, they should be alert.
TIGER – people born in the years 1926, 1938, 1950, 1962, 1974, 1986, 1998, 2010
Sonali Bendre, Shabana Azmi, Tabu, Kojal Devgan, Karisma Kapoor, Jaya Prada, Raveena Tandon, Twinkle Khanna, Preity Zinta
Important decisions may have to be taken regarding career, be patience and spend enough time while implementing them. Maintain good communication with the team. Avoid arguments or estrangement with the business subordinates, taking everyone along will benefit you by moving forward. There are high chances of having an accident. You will have to face injury in the feet or pain in the joints. There is a possibility of inheriting or getting money from parents or elders in the family.
RABBIT – people born in the years 1927, 1939, 1951, 1963, 1975, 1987, 1999, 2011
Kangana Ranaut, Shanaya Kapoor Sanjay Leela Bhansali, Zeenat Aman, Genelia D'Souza, Shilpa Shetty, Varun Dhawan, Sonakshi Sinha, Shradha Kapoor, Sushmita Sen, Sridevi
You will get solutions to your old problems. This is a good time to plan things for your future in terms of a new business or a new arm of your existing business. Avoid overconfidence in the office, be strict on colleagues who spread confusion or lies. Strictly follow business rules. Be cordial with family members & keep your ego away from married life. You can get some unexpected business orders or profits. If in a job you can get promotion and increment. You may indulge in religious activities. Take care of health issues. If you are stressed about anything, share it with the closest people. You will get full support of your spouse at every step.
DRAGON – people born in the years 1928, 1940, 1952, 1964, 1976, 1988, 2000, 2012
Suhana khan,  Anushka Sharma, Vicky Kaushal, Parineeti Chopra, Nargis, Richa Chadda, Ameesha Patel, Yami Gautam
You will find solutions to most of your problems. Avoid speculation. There will be chances of growth in business, you could get some good orders this week. You will get success in government work. The middle part of the week can give health-related problems. The week may be a bit tough for students. You will get full support from your spouse and family members.  Women will get good opportunities. There is every possibility of getting good profits in the sale of electronic goods. Avoid negligence in regular exercise and diet. You may have to face problems related to Piles. Your family and married life will be good. Take advice from the elders of at home or from seniors at work.
SNAKE – people born in the years 1929, 1941, 1953, 1965, 1977, 1989, 2001, 2013
Shahrukh Khan, Salman Khan, Aamir Khan, Bhumi Pednekar, Sunil Dutt, Rekha, Gayatri Joshi,
This fortnight, the chances of getting monetary benefits are good. Things will look up on work front. Your intelligence and hard work can give financial gains. Creative people will get good opportunities. Your prestige may increase in your social circle. In the middle of the week, there may be problems regarding health and unexpected expenditures. Any unfinished work related to the government can be completed this week. Family atmosphere will remain good. You will have to increase your rapport with your friend and spouse. There can be a dispute in loving couples over small things. Keeping anger under control, be patient in your behavior.
HORSE – people born in the years 1930, 1942, 1954, 1966, 1978, 1990, 2002, 2014
Kartik Aaryan, Kriti Sanon, Tiger Shroff, Paresh Rawal, Rani Mukerji, Irrfan Khan, Amitabh Bachchan, Vidya Balan, Rajesh Khanna, Bipasha Basu, Kirron Kher, Soha Ali Khan,
You may be overloaded with some assignments this week. If you have given job interviews, results may come in your favour. Avoid any kind of argument with the government officials. The middle of the week will be beneficial for money. You will get happiness from children. The week will be a successful one for the students. Travel will not be fruitful. Be patient & take each day as it comes. Consume nutritious diet to increase immunity. You may refurbish or redecorate your home & buy new items / electronics for your home.
Sheep – people born in the years 1931, 1943, 1955, 1967, 1979, 1991, 2003, 2015
Madhuri Dixit, Akshay Kumar, Juhi Chawla, Shamita Shetty, Meena Kumari, Konkona Sen Sharma
Situation in the workplace or business will remain normal, ones employed are likely to get good results. Any work related to house and property will get completed this fortnight. Take care of important / official documents & keep it safely, there are chances of misplacing them or losing them. If you are trying for a loan, do so post June 23rd. Family life will remain normal. There are chances of getting sudden monetary gains. Your relations with the superiors could become strong. Cooperation of brother and friends can give benefits. Take care of health, headache and eye problems.
MONKEY – people born in the years 1932, 1944, 1956, 1968, 1980, 1992, 2004, 2016
Kareena Kapoor Khan, Amrita Singh, Kiara Advani, Disha Patni, Janhvi Kapoor, Sanya Malhotra, Dimple Kapadia, Amrita Arora Ladak, Neha Dhupia
If you work hard, you will definitely get financial gains. Don't get stressed due to financial constraints, work towards improving your financial situation. Soon some way or the other will definitely open. You could spend money on work related to home and property.  You will receive benefits and cooperation from female members of the family. The middle part of the week can give some problems regarding health and work. If employed you may get new job offers this week. This fortnight will be normal for the students. The last part of the fortnight can give financial benefits.
ROOSTER – people born in the years 1933, 1945, 1957, 1969, 1981, 1993, 2005, 2017  
Shahid Kapoor, Alia bhat, Ajay Devgn, Jackie Shroff, Mallika Sherawat, Sunny Leone, Kapil Sharma, Manish Paul, Neetu Singh, Mahendra Singh Dhoni, Anoushka Shankar
This month will give mixed results. Be patient, you may have to face challenges due to external circumstances. There will be a lot of enthusiasm and happiness at work place along with politics. There will be opportunities for promotion. Workload may increase at workplace. Your confidence regarding work will remain good. You may receive good gains in business & your financial condition will be good. Keep restraint on speech while talking with family members. Take care of health, stressing too much can give trouble.
 DOG – people born in the years 1934, 1946, 1958, 1970, 1982, 1994, 2006, 2018
Ranbir Kapoor, Priyanka Chopra, Saif Ali Khan, Boman Irani, Dilip Kumar, Karan Singh Grover
You may have to face some problems at workplace but the situation will be in your favor. Your work will be noticed & appreciated. Your personal life will be good. There will be chances of increase in your comforts and respect. The middle of the week will give you the benefit of money. Delay in getting work done from government authorities can give you stress. Your relations with children will be strong. Students can get good results this week.  People who are in a love relationship should not rush into marriage till October.
PIG – people born in the years 1935, 1947, 1959, 1971, 1983, 1995, 2007, 2019
Katrina Kaif, Sara Ali Khan, Tara Sutaria, Ishaan Khatter, Kunal Khemu, Yo Yo Honey Singh, Dharmendra, Anil Kapoor, Ramesh Sippy, Sanjay Dutt, Kalki Koechlin
Timing is important for the people preparing for the competition or any competitive exams. Take care of the happiness of a big financier or big client in business. The whole month of July will be very important for those who want to exit their job and start a business. You have to be alert in matters related to eyes and teeth, keep getting check-ups done from time to time. You will be able to take important decisions related to the house, as well as maintain discipline and focus on savings. If single you could find a good life partner.