Tej Walia is the General Manager, Foxhills Club & Resort, Ottershaw, England, United Kingdom. A member of the Institute of Hospitality and a St.Julian's scholar, he is a graduate in Hotel Management from India and was awarded a scholarship for the General Manager's Program at Cornell University, New York, by Master Innholders in the UK. Previous to his appointment at Foxhills, he was the Cluster General Manager for the UK region with MGM Group, with a robust expansion strategy. With a career spanning more than 20 years with leading hospitality companies and properties – including The Oberoi, Leela and Grand Hyatt – a large portion of his professional life was spent with Hilton hotels in the UK, where he held a number of positions, starting as restaurant manager and rising through the ranks to deputy general manager.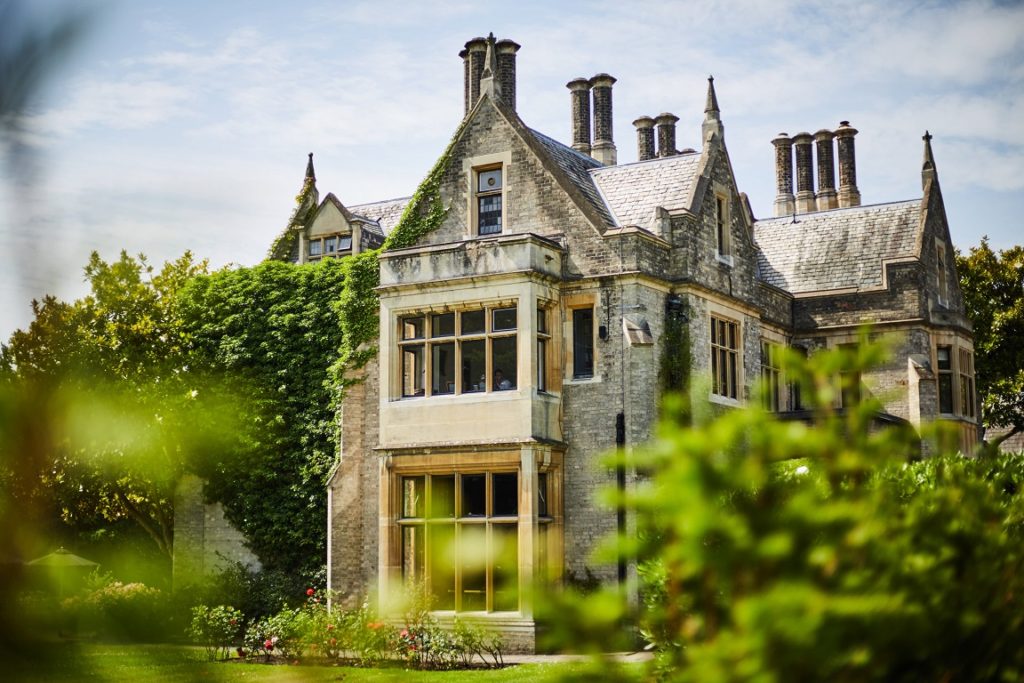 Tej brings with him a wealth of operational experience alongside an intuitive knowledge of working for luxury brands and independent venues. He joined Foxhills Club & Resort in August 2018 to oversee its £25 million investment program, which was spearheaded by the development of The Pavilion, a family leisure facility which opened its doors in May 2021.
What makes Foxhills Club & Resort stand out from other properties you've worked in?
It has to be the diversity of the offering. Having worked in a range of four and five-star properties both in the UK and abroad, most have been very corporate environments that only really appeal to a certain type of traveller. What sets Foxhills apart is the array of leisure facilities and activities that attract so many different people and demographics – from families, couples, groups of friends, corporate travelers and much more.
As a resort, rather than just hotel, it's not just bedrooms, a restaurant, meeting and conference facilities, and perhaps a spa – it's all of these things on a much larger scale. We have 70 bedrooms and suites; three restaurants – all offering a completely different style of food; five swimming pools – including two indoor, two outdoor and a natural spa pool – an award-winning spa; gym; two championship golf courses; a par-three nine-hole course; 11 tennis courts with three different surfaces; a crèche and soft play area; fitness, dance and group cycling studios; and a dedicated Yoga Cabin. All of these facilities allow us to offer more than 200 activities on our timetable a week for both members and hotel guests to enjoy.
Who is your typical customer?
Our diverse offering attracts a range of different customers. Of course, we have a membership element to the club which is the largest part of our operation. Our members mostly live in the surrounding towns and villages around Surrey, although a proportion of our membership travel from south-west London. Our average member spends two or three hours a day, three to four times a week, at the club, and we always strive to maintain the same exceptional standards on each and every one of their visits. We pride ourselves on offering an outstanding member experience.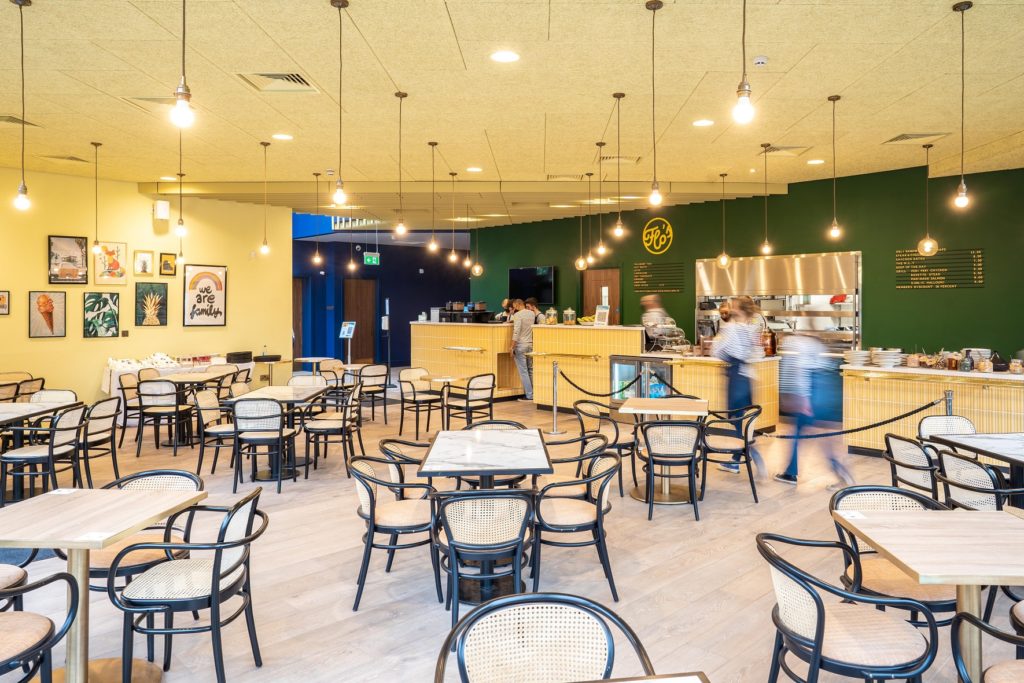 Our corporate members tend to use the club on a daily basis to entertain and host meetings with clients from further afield in the UK and overseas. Our corporate members tend to come from London, although many local companies also see the benefit of being part of the Foxhills family for both business and pleasure. We then have hotel guests, which as I briefly spoke about earlier, can range from families, couples and groups of friends to individual stays for those visiting for business. With the opening of our new family facility, The Pavilion, this year, we have certainly seen an increase in family staycations this summer – but that is also due to the continued uncertainty surrounding international travel.
Last but not least we have our very local 'day guests' which come to the resort to enjoy our exceptional dining facilities or celebrate a special occasion. These customers will enjoy lunch or dinner in our restaurants or afternoon tea – and will usually end up becoming repeat customers after being so pleased with their experience.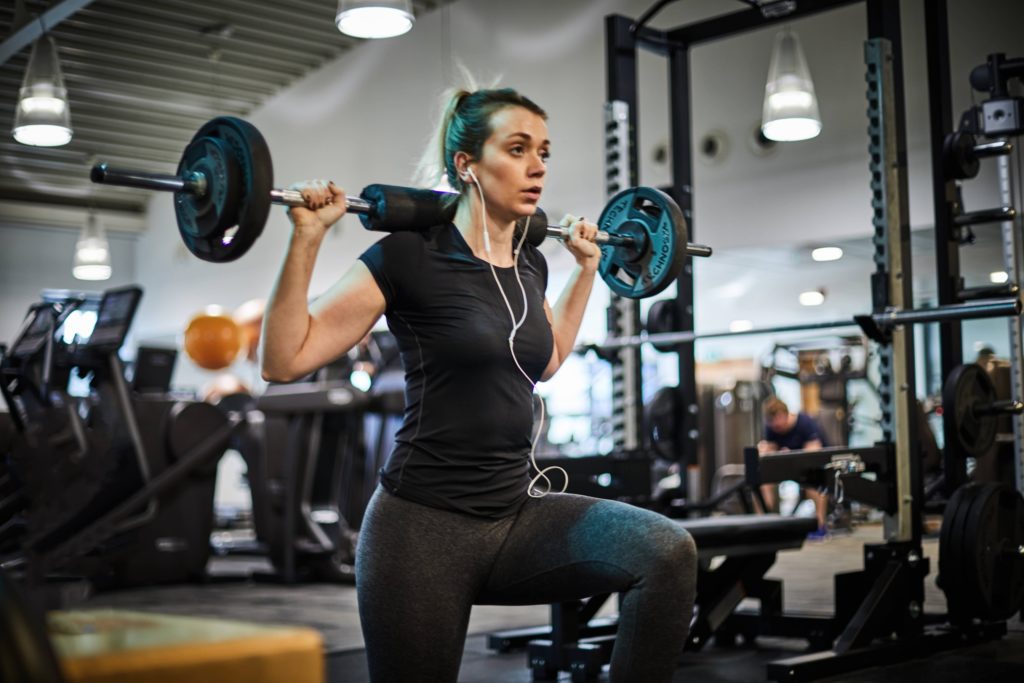 If you could plan a one-day itinerary for guests looking to explore Ottershaw, where would you send them?
The great thing about Foxhills is that you don't need to leave the resort – we have everything here for you to enjoy. Start the day with waffles, pancakes or smashed avocado in Flo's, a full English or continental breakfast in The Fox dining rooms, or perhaps a bacon roll in Nineteen. Then book your tee time on one of our highly-regarded golf courses before unwinding with a rejuvenating spa treatment in the late afternoon. In the evening, enjoy a gin and tonic or cocktail in the Manor Lounge before heading to The Fox dining rooms for a high-quality meal in a relaxed and friendly atmosphere. Then, retire in one of our comfortable bedrooms or suites for a great night's sleep. The following day, you might switch it up with a game of tennis or croquet, a gym session or fitness class and afternoon tea on our Manor Lawns.
Building the right team is crucial for a property's success. What are the key skills you look for when hiring new employees?
Ultimately, we look for people which meet and buy into our three core values:
1) We belong
We want to make people feel at ease, a place where they can maximise their potential. We are friendly, welcoming and supporting of each other.
2) We make a difference
Satisfaction comes from getting involved, achieving goals and having an impact. We encourage staff to take part, share their ideas and make continual improvements. We are a stronger community as a result.
3) Never stop learning
It's important to us that our staff wants to grow, develop and progress. We want them to gain knowledge and skills, and have the opportunity to use them. We encourage learning and promote from within wherever we can. From my perspective, attitude is far more important than skills or experience. As long as someone is willing to learn, and has a dedicated and ambitious outlook, then we can train them in the relevant job. At Foxhills, we pride ourselves on offering exceptional customer service, so we particularly look for people that are polite, friendly and professional at all times. Members see us every single day and we have to provide the same level of enthusiasm and courtesy on each of their visits.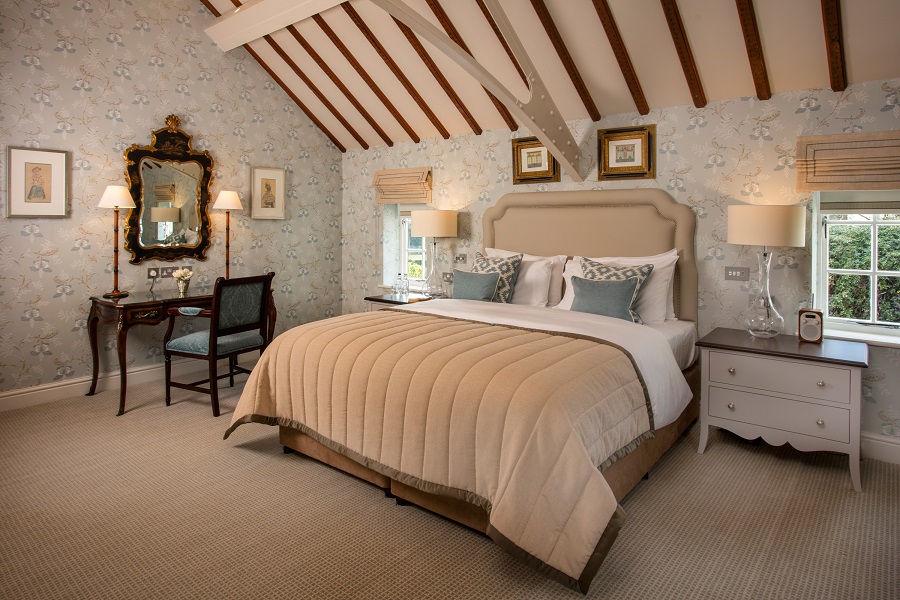 What is the USP of your hotel/resort?
Other than the diverse offering and outstanding array of facilities that I mentioned earlier in the interview, we have a few other USPs which set us apart from our competitors:
We are family owned: Unlike large hotel chains, we offer a personal touch and our owner is committed to making Foxhills an amazing place to be – heavily involved in the day-to-day running of the club and resort.
Our location: Our 400-acre estate is nestled in the Surrey countryside, yet still extremely accessible. We're situated just minutes from the M25 and the M3, while also being within close proximity to London and Heathrow Airport.
What is the one dish that guests have to try when at your hotel/resort?
It's impossible to pick one with three restaurants each offering a completely different type of delicious cuisine. Our new 'grab and go' style deli restaurant in the new family building, The Pavilion, serves tempting dishes of an East Mediterranean flavour. Nineteen offers a brasserie-style menu with a relaxed bar and kitchen, while The Fox dining rooms offers a range of high-quality dishes with a three-course à la carte option.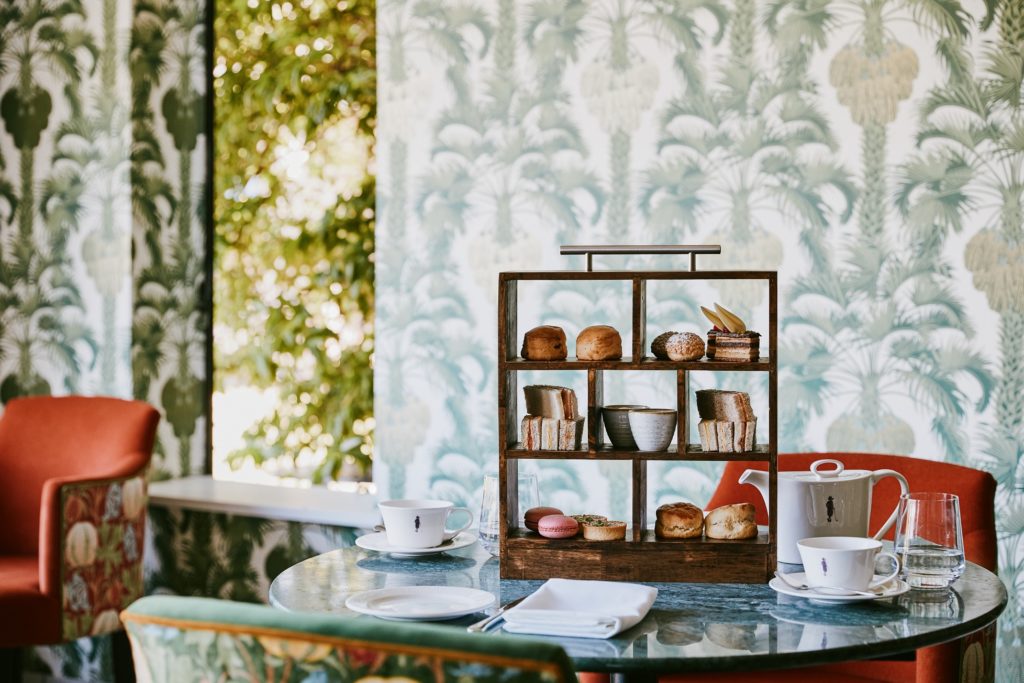 2020 was a challenging year for the hospitality industry. In your opinion, how will travel trends change in the 2nd half of 2021?
I think domestic tourism will continue to be extremely popular. There is still lots of uncertainty surrounding international travel, therefore we will continue to see the trend in staycations for the remainder of the year. Christmas will be a big opportunity as people will be going big after not being able to celebrate properly last year, so cosy Christmas breaks in the countryside will certainly appeal – especially to those who haven't had a chance to get away in the summer.
I also think we will see a shift in people's expectations. They will now be looking closely at the cleanliness and Covid-safety measures, rather than just the facilities, quality and delivery of service. Hotels will need to ensure that they're making their guests feel reassured and safe – giving them a real chance to relax, unwind and forget about the stresses and challenges of the past 18 months.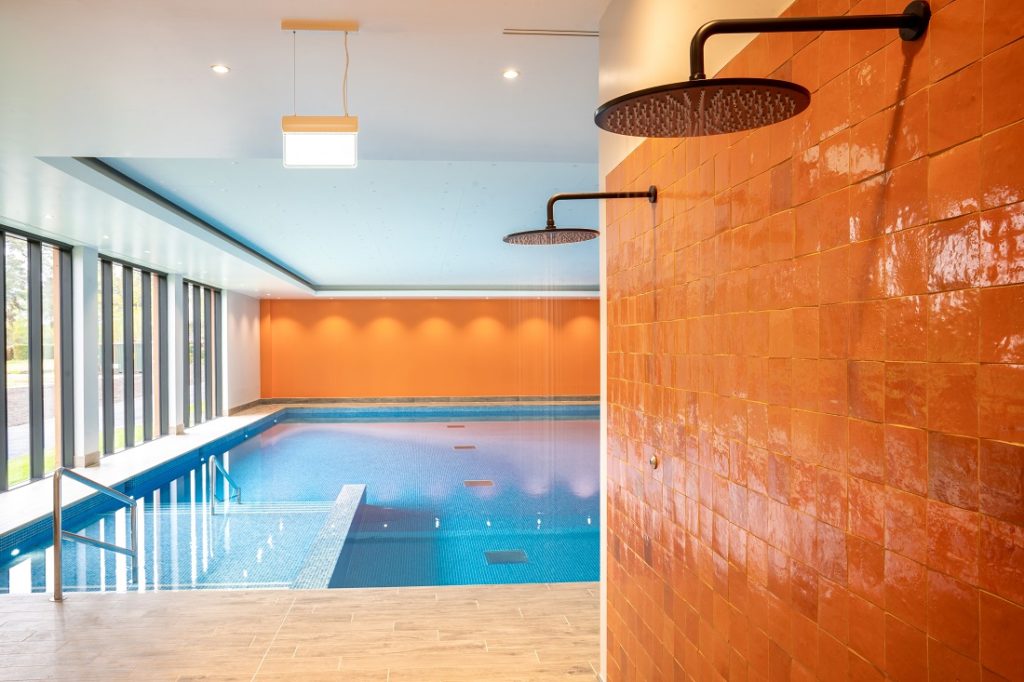 Was a career in hospitality something you always dreamt of?  What is your advice to aspiring hoteliers?
Coming from a family of different backgrounds, most of which served in the Indian army, I naturally thought I would follow the same route. Although as soon as I had my first job in hospitality as a food and beverage assistant in 1998, I knew I wanted to pursue a career and instantly aspired to be a general manager of a successful property. I have worked in all departments of a hotel – from the restaurants to housekeeping – and I think that has given me a solid foundation to work from. I know the ins and outs of a hotel operation having worked in most of them myself, which enabled me to develop a sound understanding of the work that goes into each area.
My first piece of advice to aspiring hoteliers would be to do the same. Throw yourself into every aspect and learn the basics of each area – educate yourself about the challenges each area faces. This will give you a grounded knowledge base that will help you run the hotel effectively. My second piece of advice is to work hard. I know it sounds simple and clichéd, but I've learnt that nothing comes easy in this industry. You have to earn it and prove yourself. There are no shortcuts to reach senior management, you have to go through the process and make yourself stand out – the best way to do this is to work hard and always strive to improve and learn more. Every day and experience is a learning curve and 23 years into my career I am still learning.
This leads me onto my next point which is professional development. I was awarded a scholarship for the General Manager's Programme in 2016 through Master Inn Holder and I am a member of the Institute of Hotel Management– without both of these opportunities, I wouldn't be where I am today. I would encourage anyone looking to build a prosperous career to never stop learning and utilize every opportunity to further their knowledge. This, combined with rounded experience in the industry, is a recipe for success.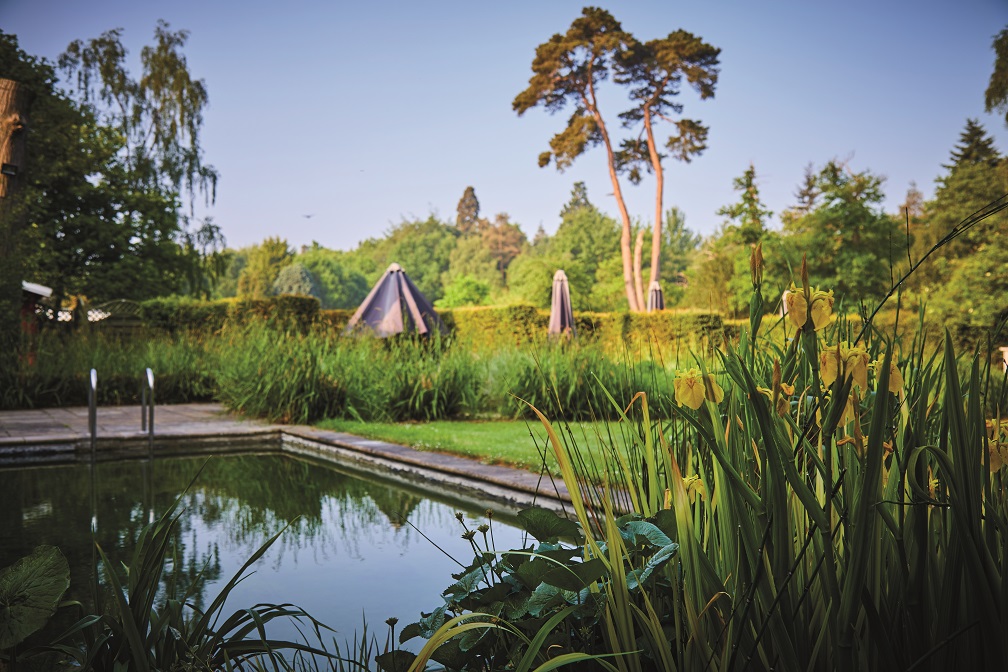 You have worked in several cities, which is your favourite city for work and play?
It would have to be back in India, Udaipur where I started my career. I will always have a soft spot as this is where I spent my foundation years and made some of my closest friends from the hotel industry who I am still in contact with today. We worked hard and had fun – both in and out of work.
When are you happiest? 
When I'm at home with my family. It's extra special when we have quality time together because I am away working most of the time. Spending time indulging in fun activities or even just chatting over dinner, it's without doubt when I'm happiest.