Thameem Mohamed is the Operations Manager at the Fairfield by Marriott Coimbatore. In his 12 years with Marriott International, Thameem has not just added years to his portfolio but an all-round on ground holistic experience of handling both complex and everyday issues of managing operations, numbers, sales and marketing. His last assignment was Complex Director of Sales & Marketing at the Courtyard & Fairfield by Marriott Bengaluru, where he positioned the hotel as one of the premiere business hotels in the country. He is an award winning hotelier with accolades to this name such as Hotelier India – sales person of the year 2018, Global Courtyard's Direct Sales leader of the year 2018 & 2019 as well as Marriott Global Property sales leader of the year 2018. He started his career as a management trainee with Marriott at the JW Marriott Juhu, Mumbai and has worked with many Marriott hotels since. He has recently shifted to the Fairfield by Marriott Coimbatore and is working towards elevating the hotel as the most preferred address in the city. He is a certified PADI advanced open water scuba diver and enjoys holidaying in destinations where he can dive.
What makes Fairfield by Marriott Coimbatore stand out from other properties you've worked in?
Fairfield by Marriott is the quintessential brand for efficiency and quality. A brand like the Fairfield has incredible flexibility both in terms of catering to corporates as well as socials. We can function as a classic business hotel during the day and turn into a bespoke wedding destination in the evening. A lot has to do with the teams being agile and coming up with unique and out of the box ideas.
We are the closest hotel to Coimbatore International Airport; Fairfield by Marriott Coimbatore is an upscale destination for business as well as leisure travel. Our hotel has an ideal location with easy access to renowned educational institutions, shopping destinations and heritage dining outlets. Be it a quick pit stop or an extended stay, this hotel is apt to play host to your next trip to Coimbatore.
Who is your typical customer? 
There is no conventional guest profile for our hotel, they range from business travelers, visitors to the ISHA foundation, traders who need to travel to Triuppur, pit stop for travelers on their way to Ooty, parents of students at any of the renowned educational institutes in the city, the list goes on. We have noticed a sudden growth in staycation in the recent past, especially over weekends where families want to stay in a relaxed atmosphere and get away from their typical 'work from home' routines and just take a break. It gives us great pride to highlight that the number of repeat guests at this hotel is far higher than the industry average. This gives us assurance and validates the efforts put in by the team in ensuring our beloved guests are well taken care of.
If you could plan a one-day itinerary for guests looking to explore Coimbatore, where would you send them?
Coimbatore has a plethora of offerings and a one day trip would not to justice to what the city has to offer. We can broadly categorize itineraries from which our guests can choose from. Someone looking for spiritual wellbeing may want to explore offerings from the ISHA foundation, if culture and temples interest you the Marudhamalai Temple is a must visit with scenic beauty throughout the drive, adventurers can take a drive to Siruvani falls which is at a picturesque destination. No matter which itinerary interests you, we strongly recommend that you start with a classic Kongunadu breakfast at Annapoorna, the city's most famous breakfast and tiffin spot aptly known as the 'pride of Coimbatore' and finish your meal with a strong cup of their legendary filter coffee.
Building the right team is crucial for a property's success. What are the key skills you look for when hiring new employees?
Fairfield is a young brand in India and the greatest strength we possess is our people. We have a unique blend of passionate and agile hoteliers who are multi-skilled and are capable of coming up with out of the box solutions. They bring about a very positive outlook on life which is contagious and we need to equip ourselves to harness this energy and convert it into great and memorable experiences for our customers.
What is the USP of your hotel? 
We strongly believe that an extraordinary team coupled with a good location is what keeps our guests returning to us. A seamless experience is what we strive to deliver and positive testimonies on various social media platforms encourage us to go above and beyond basic expectations. The hotel has set a reputation of being one of the best in class and the team is working towards getting only better.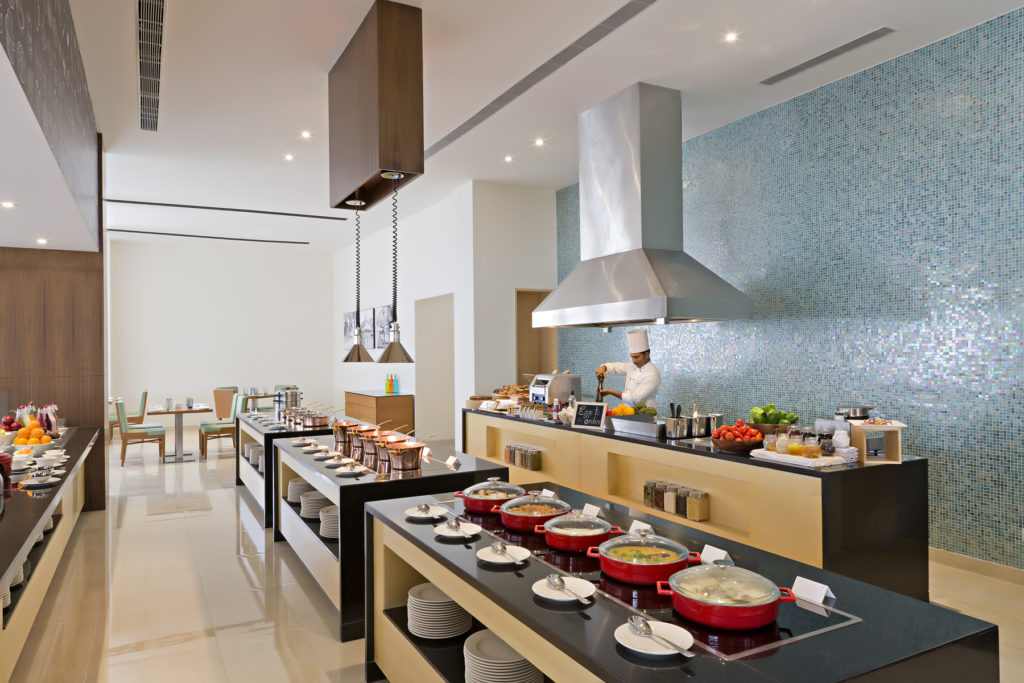 What is the one dish that guests have to try when at your hotel?
I'm going to suggest 2 dishes from our Kovai Kitchen which are absolute hits with all guests, one vegetarian and one non vegetarian. Kongunadu Karikozhumbu (loosely translates to mutton gravy from the land) with Parotta for the meat lovers, this is our signature dish. We have guests ordering with us through the Marriott Bonvoy app and it is hugely popular with locals who want to impress visitors with local specialties. The second is Parupurundai Kozhumbu (gravy with koftas made with lentils) with steamed rice. This dish is a recreation of lost recipes from the land and there are only a handful of restaurants that are capable of delivering this dish.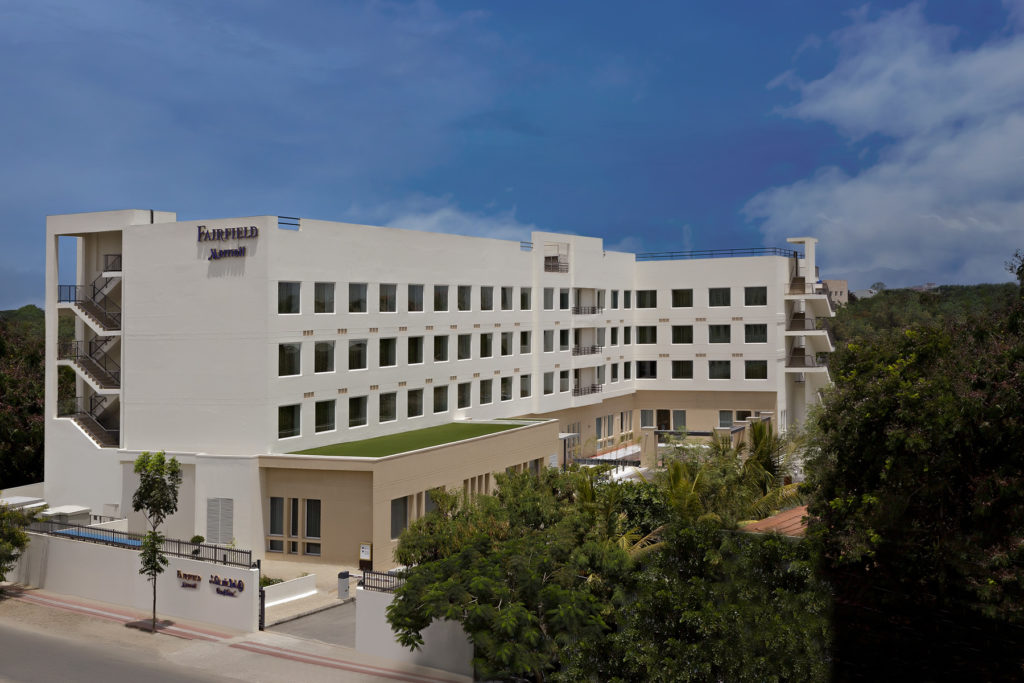 2020 was a challenging year for the hospitality industry. In your opinion, how will travel trends change in the 2nd half of 2021?
This has been a massive blow to the industry, however, over the course of time there have been dependable guidelines established where hotels continue to function with the necessary safety and security measures put in place. The current guidelines do not restrict weddings and events in totality, so that's an advantage for us to continue to host events at our hotels. Customers are understanding as well of the changes in rules being implemented and are willing to work with hotels accordingly. An upside from a customer perspective is that there is a considerable advantage they have over price during these times and an excess of hotel options available. These are erratic times and we have learned to be agile and constantly curate customized experiences that are unique and bespoke in addressing customer needs. There is no fixed format for success, we need to be flexible and willing to continuously experiment and explore.
Was a career in hospitality something you always dreamt of?  What is your advice to aspiring hoteliers? 
I believe I was destined to be a hotelier. My father was a hotelier and I spent majority of my childhood in hotel back offices, so hospitality as a career choice came naturally to me. This industry is demanding and one needs to be passionate to pursue excellence. The perks include working in some of the most glamorous addresses, networking with the most interesting people across industries and of course hosting some of the most dazzling events. End of the day it's a very fulfilling and rewarding career choice.
Which cities are your favourites for: 1) food 2) history 3) fashion?
In India my first choice for food would be Goa, I absolutely love the seafood there and just the location and atmosphere makes it all the more vibrant. For history I would say Aurangabad, I studied at the Institute of Hotel Management there and the place was an eye opener for places of historic significance such as the Ajanta & Ellora caves and a lot of unexplored places of interest from the Mughal era. For fashion, it has to be Mumbai. The glitz and glamour of the city is a sight to behold.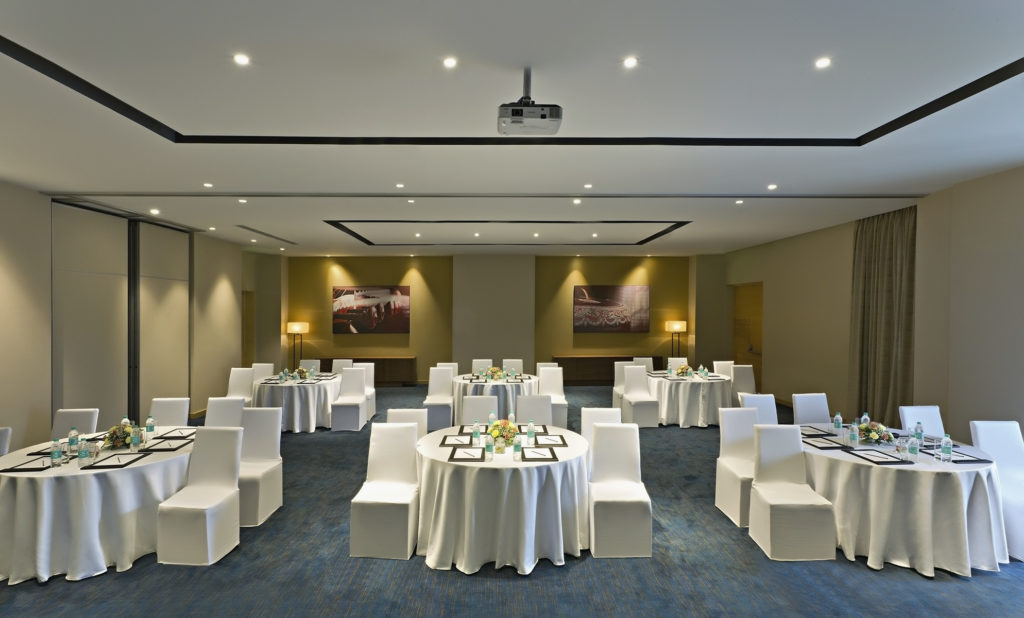 You have worked in several cities, which is your favourite city for work and play? 
Out of all the cities I've lived in the city I most resonate with Bengaluru. It's the people and diversity that make it so interesting and hospitable. Having said that I am an avid traveler looking for new experiences and would love to spend time in different destinations as it would give me insight into their unique lifestyle and culture.
When are you happiest? 
Happiness to me is being at home with family, when I know I've had a productive and fulfilling day at work.