Tanuj Arora, Hotel Manager of Hard Rock Hotel Goa brings with him over 14 years of experience in the hospitality industry. He is known for being a result driven leader, resilient to the changing dynamics of the business surroundings, proactive and a 'go-getter'.
Being a proficient hospitality professional, Tanuj has expertise and valuable insights behind new innovations, revenue strategies and business development of the hotel.  A graduate in MBA from Les Roches Crans Montana Switzerland, Tanuj started his career as part of the International Operations Program at Portofino Bay Orlando, a Loews Hotel. With an experience in luxury, business, mice and lifestyle hotel brands, Tanuj has been associated with India's first Hard Rock Hotel in Goa for more than six years.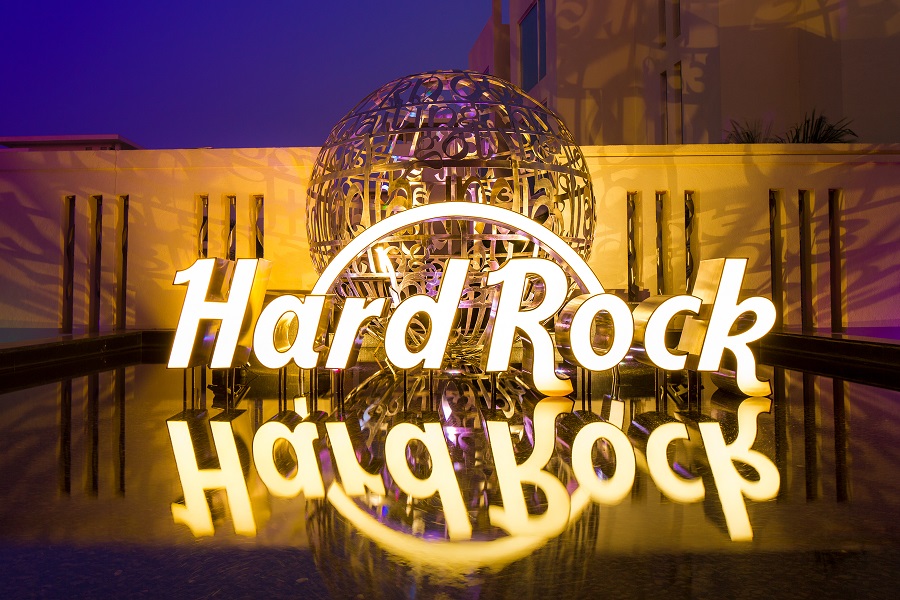 Prior to his appointment as the Hotel Manager, Hard Rock Hotel Goa in 2020 Arora held positions at some of the most acclaimed hotels across the globe. With a rich portfolio in operations, he has been instrumental in the launch of many successful hotels in India, including the iconic Fairmont Jaipur, Westin Hyderabad Mindspace, Hilton Chennai and Courtyard by Marriott Bilaspur. Tanuj's experience in varied hotels has helped him to specialize in implementing subsequent service delivery styles, aligned to the brand promise.
2020 and 2021 were challenging years for the hospitality industry. In your opinion, how will travel trends change in 2022?
I do not think, a mention on COVID will do justice to this question. I will be more specific about how this pandemic has changed the entire future of hospitality business. The area of digitalized guest experiences and contactless technology has set new benchmarks for the hospitality enterprises. Apps, in particular, are increasingly important in the way hotel companies manage the services they provide to their customers and can now control many aspects of the guest experience. Consumers who have become accustomed to unlocking their smartphones and laptop using facial and fingerprint recognition will soon come to expect the same convenience in accessing their hotel rooms.
Another drift is the 'Experiential Hospitality' where visitors are anticipating hotels to be satisfying more than their boarding and lodging needs, individuals are seeking out for 'Unique Experiences' than cookie-cutter brand measures. Consequently there's more accentuation on 'Going Global but Think Local' grasping nearby culture and encounters!
Building the right team is crucial for a property's success. What are the key skills you look for when hiring new employees?
We are always looking forward to audition those who are ready to deliver an amplified guest service with us. The goal is simple: to give our guests a stay that goes above and beyond, every day and every stay. The key parameters that we consider includes some of the brightest minds, boldest personalities, unique style, passionate, democratic and a culture-fit to hang out with our band and rock together.
How important is it for a resort/hotel to have solid gastronomic offerings?
Food and Beverage as a whole plays a very significant aspect of the guest experience for any destination. Gastronomic offerings should emphasis on curating local cuisines meeting artisanal creative craftsmanship by the chefs that ace at winning over one's taste buds.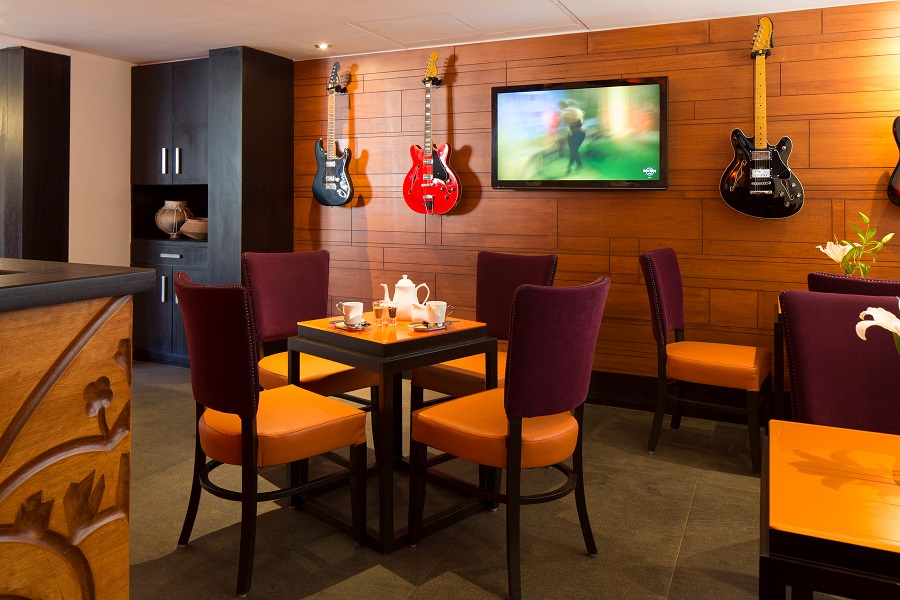 Was a career in hospitality something you always dreamt of? What is your advice to aspiring hoteliers?
Honestly, I come from a family of doctors and engineers. I decided to go for a degree in hospitality because my best friend wanted to study hospitality. And I think it was a lucky decision more than a planned one. I say lucky because it amalgamated with me naturally without me knowing about it. It opened a whole new world of opportunities and self-development.
My advice:  Be open to any opportunity as you never know where it may ultimately lead you.  There is so much to learn and you always meet fantastic people along the way. There is no short cut to success, but the idea is 'To do the right thing all the time'. Let your work speak for you. There is no other business quite like this in the sense that people embark on all sorts of trajectories worldwide and bring others along with them for an amazing ride.
Follow these simple 5 steps.
Have Purpose. Be Passionate. Show Progress. Achieve Success. Repeat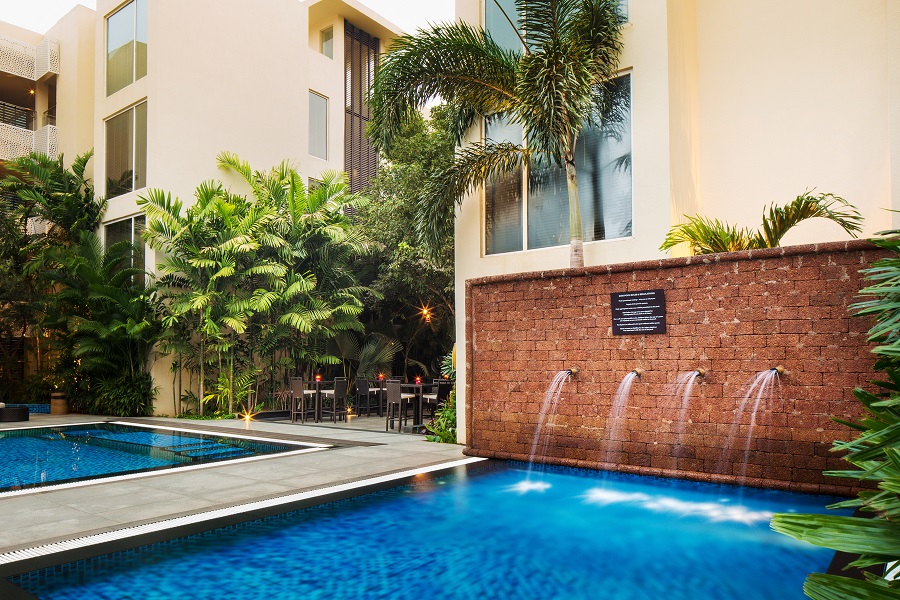 Which cities are your favourites for: 1) Food 2) history 3) fashion?
Food- Definitely Goa. The food in Goa has a strong incline towards two major culinary influenced flavours- Saraswat and Portuguese, this amalgamation adds unique flavours to your palette. The food culture in Goa has really evolved. From the countless food spots to the most unique restaurants, Goa has a lot to offer.
History- History is about stories and folklore. One of the few cities that intrigue my interest is Jaipur. It is a fascinating mix of ancient forts, royal palaces and vibrant bazaars and eye-catching architecture.  This Royal city has regal heritage in abundance that one must learn and explore.
I feel Ankor Wat, the most famed of all Cambodia's temple also deserves a special mention. It's definitely worth a visit for its awe-inspiring aura and an architectural masterpiece.
Fashion –Hands down, New York! The city showcases a stellar fashion forward sense of style being the fashion capital. This is also the city that was first to host the fashion week and as such, made history.
Also, Dimapur city in Nagaland displays a collective show of it's trendy fashion before it appears anywhere in India.
What are some of the new measures your team has put into place to deal with post Covid-19 situation?
Safety and hygiene is top priority and we need to ensure there is no compromise on luxury and indulgence irrespective of the pandemic. Hard Rock International follows a carefully curated Safe + Sound program to enhance cleaning practices, social interactions and workplace protocols, while ensuring transparency through guest and team member journey. As a part of the program, our team ensures creating a hassle free experience and inculcating a culture of amplified care for guests. Right from the check-in process, to room cleanliness, to adhering social distancing in all public areas, regular interval cleaning and disinfecting frequency for hard surfaces, providing hand sanitizers dispensers, following face covering protocols, use of Plexiglas separators, all in order to elevate the global cleanliness practices.
What would you do if you weren't a hotelier?
I would have been a perfume connoisseur. I am very passionate about perfume compositions, fragrance aesthetics, etc. Alberto Morallis, Jean-Claude Ellena or Jacques Cavallier would have been my role models.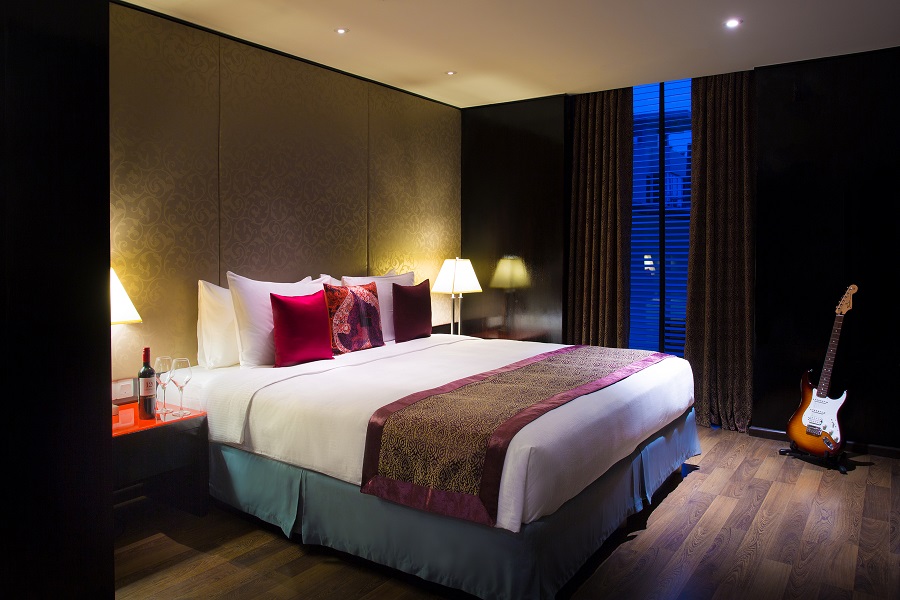 When are you happiest? At work, which is your most challenging activity and why?
These days my best moment is seeing my boy grow. But what fulfils me is travelling, exploring and capturing moments from new places with my family. Discovering new cultures, new people and even new countries brings me absolute joy. The most challenging aspect of business for the current times is to provide rocking guest experiences with a mix of human and tech-enabled interactions to inspire their stay. With the exponential growth of inventory particularly in Goa, you always are on your toes to be a step ahead all the time.
What makes Hard Rock Hotel Goa stand out from other brands you've worked with?
Our music-inspired luxurious hotel is a one-step entertainment destination with unique offerings for everyone. Our hotel scores because of its prime location, upbeat décor, state-of-the-art fitness centre, music inspired yoga program, rejuvenating spa and Tonic Bar an all occasion pool side Bar with its music inspired décor, breezy interiors and an alluring pool view serving modern global cuisine. For the music enthusiasts, our guest rooms' offer, the sound of your stay program, this gives you an opportunity to enjoy legendary live performances in your room, conduct guitar jam sessions, browse through customized playlists and spin vinyl records, leaving you high on music. We have it all and more at Hard Rock Hotel Goa, curating an unforgettable musical sojourn during your holiday in Goa.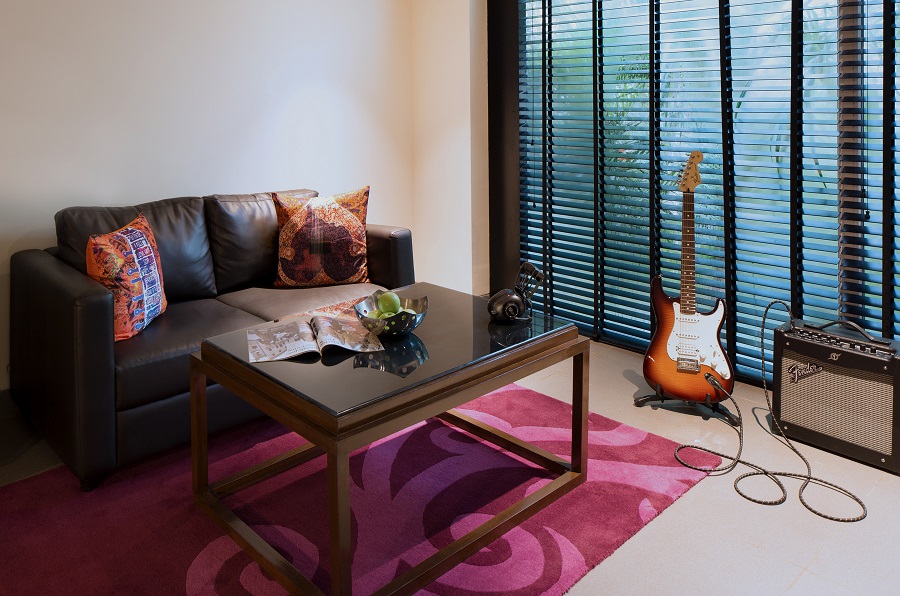 Last but not least, our Core values have been as much a part of our character as music is. These values are intrinsic to our everyday operations & stand tall to our brands promise. These values are:
Love All Serve All, All Is One, Take Time To Be Kind, Save The Planet!
You've had such a successful career- what would you say has been your career highlight?
I always believe in setting high benchmarks. Achieving revenue targets, budgets, guest experience, successful operations, service standards etc are the core competencies for any hospitality leader. Our legacy should be to build quality future leaders for the industry and today is always the right time to take a step in this direction. My goal has always been to develop leaders for future. I am glad to look back and feel proud that I have been able to guide some of the best in the industry, and I look forward to create many more.