Ather Raza is the Director of Operations at Sheraton Grand Chennai Resort & Spa. He holds a degree in Hotel Management from IHM Trivandrum. Previous to his appointment, he was EAM –Rooms at the Sheraton Grand Whitefield Hotel & Convention Centre as a pre opening team member and spear headed the grand opening of 100th Marriott Hotel in India.
With a career spanning over 20 years with leading hospitality companies, including Oberoi Hotels and Starwood Hotels, a large portion of his professional life was spent with the Marriott International where he held a number of leadership positions in some of the prominent properties such as JW Marriott Juhu, Goa Marriott Resort & Sheraton Grand Bangalore at Brigade Gateway.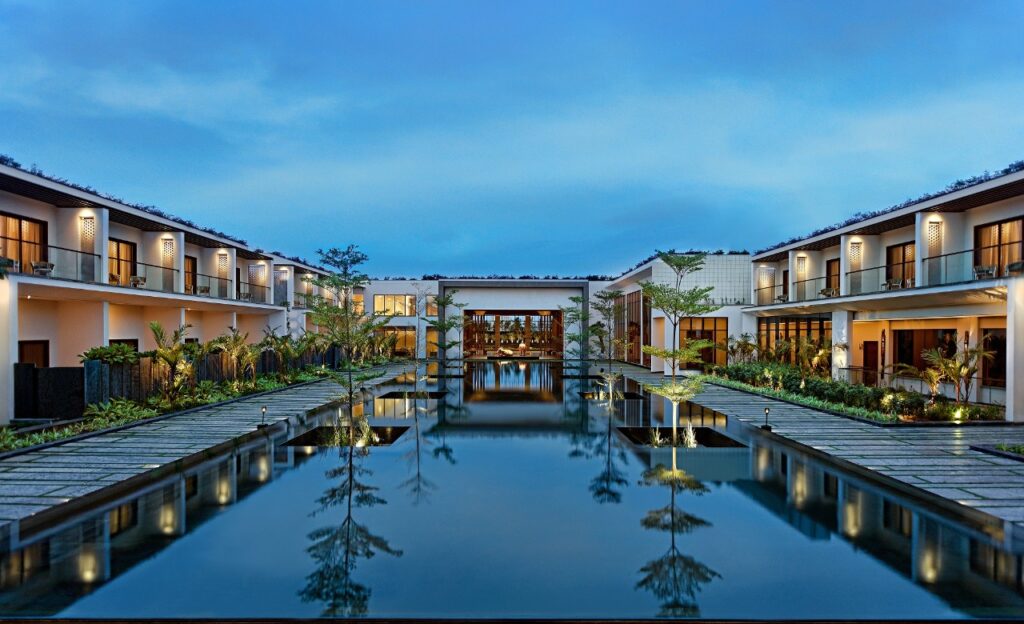 Ather brings with him a wealth of operational experience alongside an intuitive knowledge in managing hotels and resorts in India, a region that he has worked in for over 20 years. He joined as Director Operations – Sheraton Grand Chennai Resort & Spa in September 2018, where he is responsible for streamlining operations and positioning the resort as India's finest family outing resort and the most prominent wedding destination.
2020 and 2021 were challenging years for the hospitality industry. In your opinion, how will travel trends change in 2022?
Although the travel industry is still in recovery mode, there are clear indicators that travel will continue to rebound in 2022; however, some of the changes introduced during the pandemic particularly increased flexibility with the acceleration of a remote work environment and more fluid travel policies have altered the way travelers plan their trips. Despite pandemic uncertainty, travelers are confidently making plans and continuing to embrace vacation rentals at an unprecedented pace. A few visible trends are increased staycations, remote work travel trends and longer trips etc.
Building the right team is crucial for a property's success. What are the key skills you look for when hiring new employees?
The key skills what we look for are
a positive attitude
a willingness to learn and grow.
Rest can be taught however if we miss on any of the above two skills hotel will suffer along with your guests.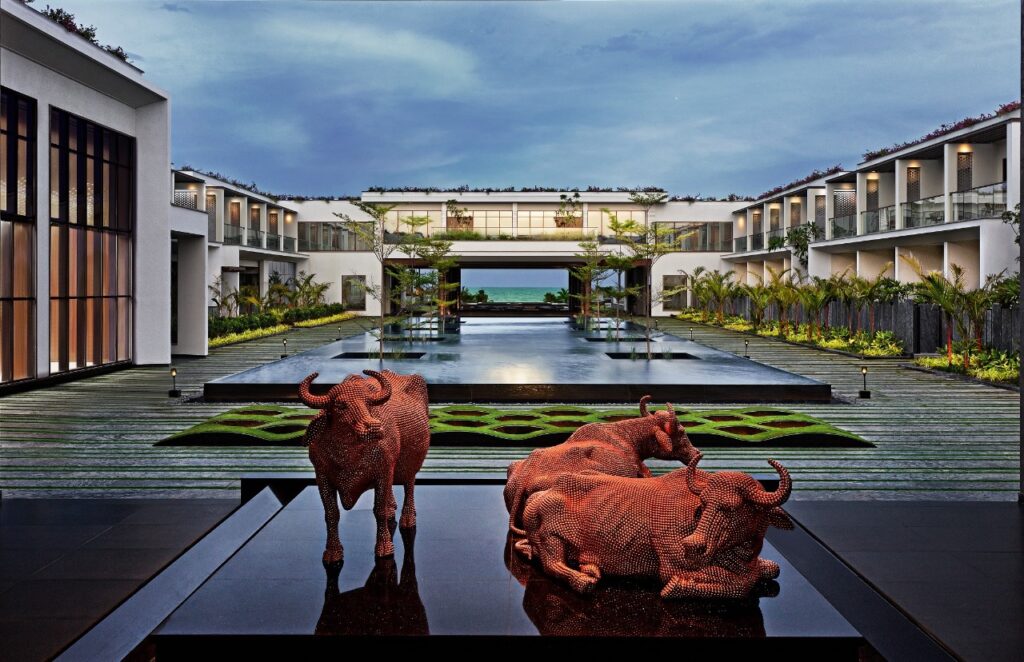 How important is it for a resort to have a solid gastronomic offering?
Resorts in India thrive on three main factors –
Good Location,
Resort Activations
Good Food.
All three are important how ever food is the main factor because of which guests come back and visit us again.
Was a career in hospitality something you always dreamt of?  What is your advice to aspiring hoteliers?
I am an accidental hotelier. My advice for aspiring hoteliers is to step in to hotels if you have the passion for hospitality or else you wont enjoy it.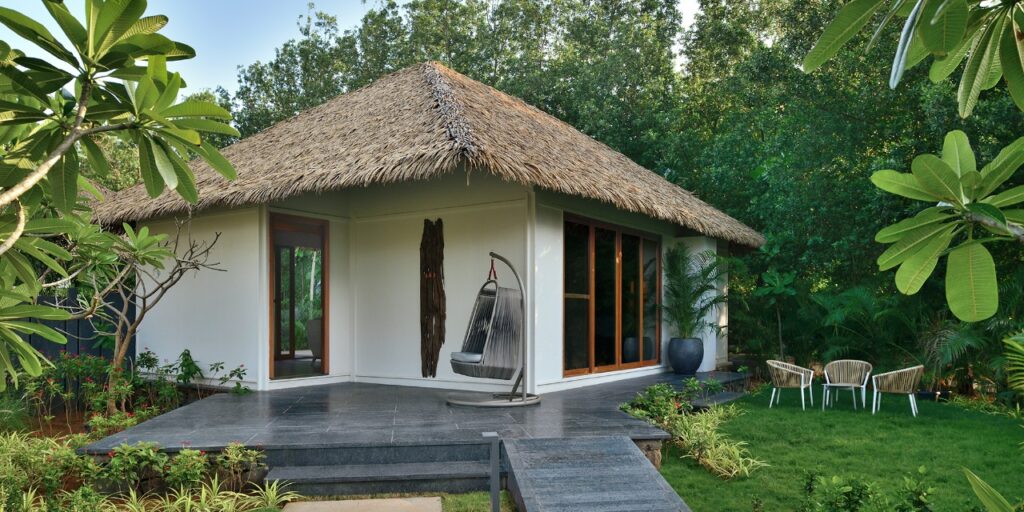 What are some of the new measures your team has put into place to deal with the post-COVID-19 situation?
Marriott has developed a multi-pronged platform to elevate the global cleanliness practices, hospitality norms and behaviors at hotels in the Marriott portfolio. A key component of the Global Cleanliness Program is the property Cleanliness Champion which has 3 primary responsibilities: on-site cleanliness expertise, cleaning protocols and best practice training, and hotel pull- through of global cleanliness standards. Listed below are some of the best practices which are done at property level to deal with Post Covid -19 Situation :
Cleaning and Disinfecting Hard Surfaces and Shared Equipment
Hand Sanitizer Dispensers
Social Distancing and Greeting
Face Covering
Personal Protective Equipment (PPE)
UV Disinfection for Small Objects
When are you happiest? At work, which is your most challenging activity and why?
A guest leaving happy from the resort makes me happy. I guess ensuring that every guest that checks out is happy with his/her stay is the most challenging in these times as each guest walks in with different expectations.
 What makes Sheraton Chennai stand out from other brands you've worked with?
The Team – We have an amazing set of people who work closely with each other and help irrespective of which department they come from. We have housekeepers taking egg orders at a busy Sunday breakfast, a server mopping the floors, HR helping with baggage etc.  This is what makes Sheraton Grand Chennai unique.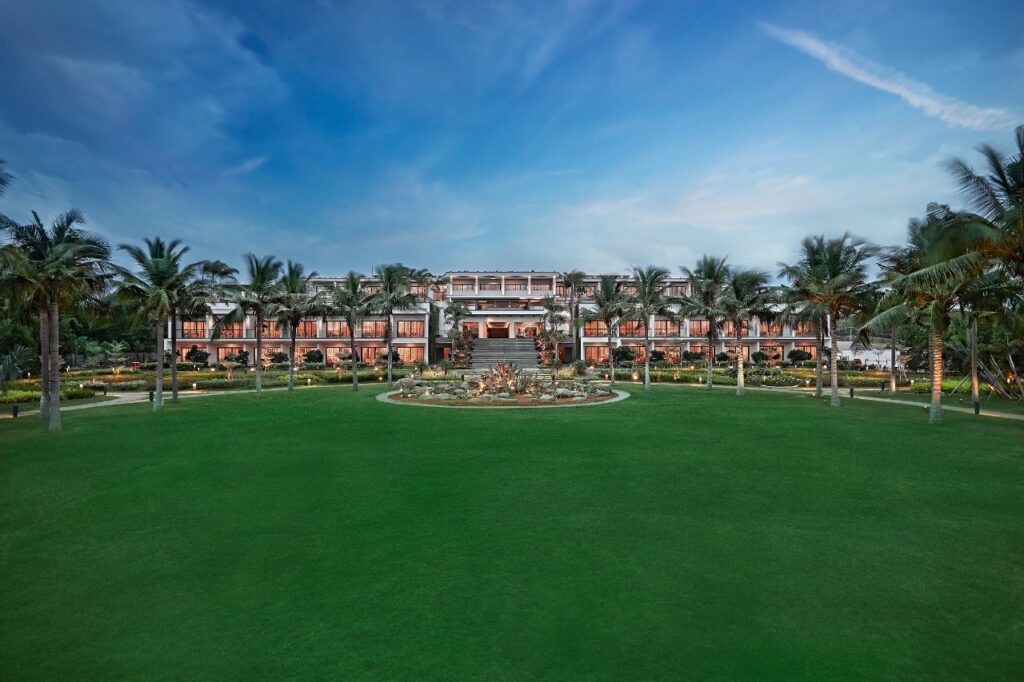 You've had such a successful career – what would you say has been your career highlight?
I guess my transformation from an Executive Housekeeper to Front Office Manager is a big change and I would like to thank the people who made it possible for me.