Saurabh Thakur is the General Manager at Radisson Bhopal. He started his career as a management trainee with Hyatt Regency Mumbai from where he moved to Hyatt Regency Delhi. Throughout his career, he has held various positions at different hotels across India and has worked his way up as a General Manager. This includes stints at Hilton Janak Puri, Delhi followed by Westin Gurgaon – Starwood Hotels. In 2015, he moved to Bengaluru to take charge as the Food & Beverage Manager at Aloft Bengaluru Cessna Business Park – Marriott International. He was responsible for opening the 100th Marriott hotel – Sheraton Grand Whitefield Bengaluru and Convention Centre as the Director of Food and Beverage. He has won an award for the Best Food and Beverage person for the year 2017 at Food Food Awards. Prior to joining Radisson, he was the Director of Operations at JW Marriott Chandigarh where he worked as the acting General Manager for a year.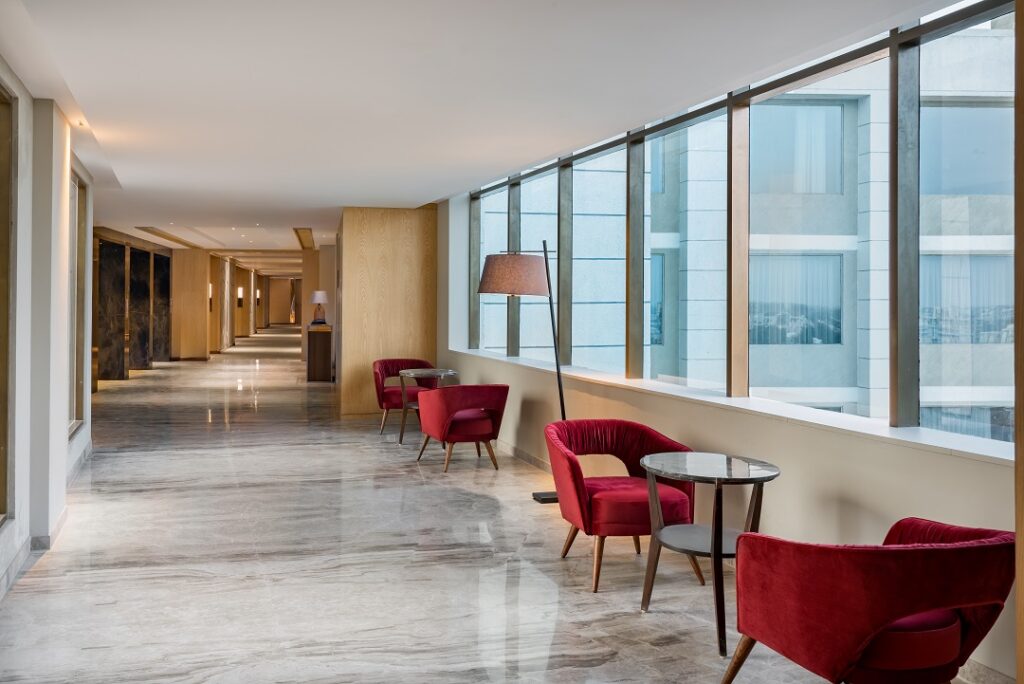 What makes Radisson Bhopal stand out from other properties you have worked with?
At Radisson Hotel Group, we are committed to our Yes I Can! service philosophy and always working towards delivering memorable stays to guests. Radisson Bhopal is the group's 100th operational hotel in India and holds a special place in our hearts. It's our guest-first philosophy that differentiates us from others.
Who is your typical customer?
Radisson Bhopal spans across 4,500 square meters and provides an ideal stay for both leisure and business travellers. Being a luxury hotel in the upscale locality of Bhopal, the hotel will attract people paying a visit to Bhopal city. Being at a close vicinity to major tourist spots, Radisson Bhopal acts as a perfect access point. The 104 uniquely designed rooms and suites along with stunning indoor and outdoor venues provide the perfect meeting space for events and business. The hotel is ideal for hosting corporate conferences, weddings and social occasions. The hotel houses fantastic dining options which include Fusion Café, Just Baked, Urzza Lounge Bar and Wok Thai.
What are the key skills you look for when hiring new employees?
Almost every job within the hospitality industry involves team work. Key skills to look up to while hiring include -adaptability, attention to detail, industry awareness, time management, and multi-tasking.
How important is it for a luxury hotel to have a solid gastronomical offering?
Like everything else, a hotel should offer an array of dining options that caters to all tastes.  Radisson Bhopal offers a diverse variety of local specialties available as a part of multiple dining options, including Fusion Café and Just Baked. These include Bhopali Rizala, a traditional chicken/meat preparation capturing the local flavours the city. Bhopal's signature Poha-Jalebi is a part of the hotel's breakfast buffet. The menu also offers Bhutte ka Kees which is a corn-based preparation and also a street food favourite.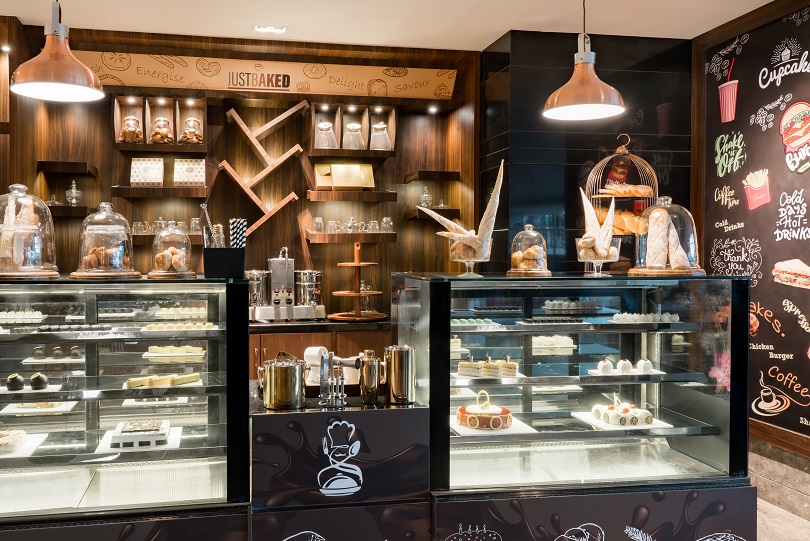 2020 and 2021 were challenging years for the hospitality industry. How travel trends change in 2022?
In terms of trends, we are witnessing a strong demand for staycations and travellers looking at the option of working from anywhere. There is a significant influx of bookings for weddings as well. Radisson Bhopal provides easy access to tourist attractions like Sanchi Stupa, Upper Lake, Van Vihar Wildlife Sanctuary and Bhimbeteka Caves. The hotel's rooms and public areas derive their design inspiration from Madhya Pradesh's Gond art. The signature wall mural located in the hotel's lobby is a personification of the state's folklore and was brought alive by local artisans over more than 200 man hours.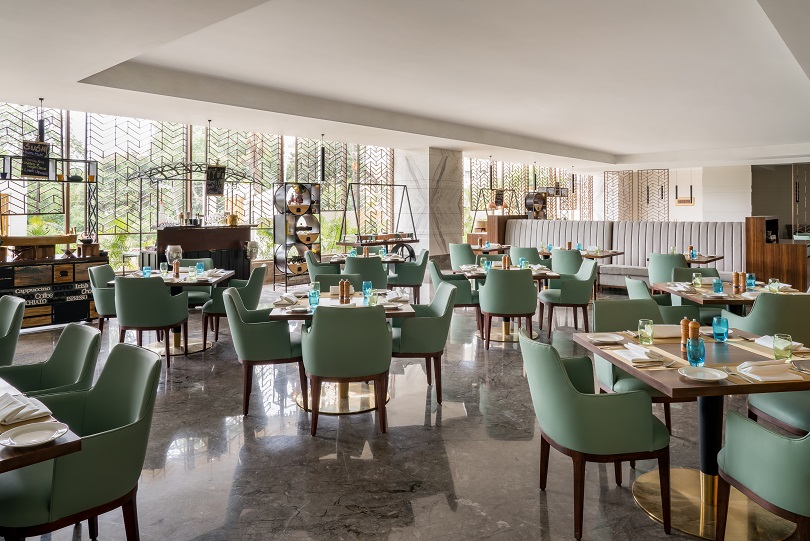 Was a career hospitality something you always dreamt of? What is your advice to aspiring hoteliers?
Yes indeed, being a hotelier is not an easy job. It is quite challenging for one to be in control of multiple things. A hotelier does have a great support team but at the end of the day, it is one's responsibility to run a smooth business and satisfy guests with confidence and charisma.
Which Indian cities are your favourite for – food, history and fashion?
Delhi is undoubtedly a hotspot for foodies, the city has so much to offer in terms of authentic food. There are eateries well known to serve classics and have preserved their recipes for ages. Speaking of history, Agra has witnessed so much in terms of culture, and trade, every major era had deep roots in Agra making it well known for its heritage, and cosmopolitan populace. Mumbai has to be my favourite spot for fashion, it is a major fashion hub that scores very high on style and panache, almost any brand under the sun can be found in Mumbai and it has a lot to offer everybody.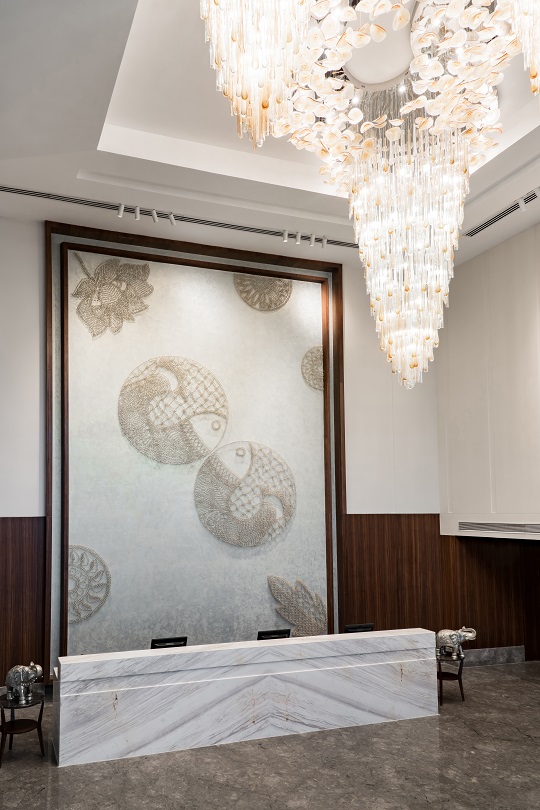 What are some of new measures your team has put into place to deal with post covid-19 situation?
As the pandemic resets major work trends, HR leaders need to rethink work force and employee planning after covid-19 pandemic. In the 'new normal' operations have witnessed a major paradigm shift. Safety and hygiene is top priority and we need to ensure there is no compromise on luxury and indulgence irrespective of the pandemic.