Samit Kazi is the Cluster Director of Sales and Marketing – SAMHI Hotels. With 18 years of hospitality experience, Samit has worked with prominent brands such as Taj, Marriott and Accor. He started his career with Marriott's flag ship hotel Renaissance Mumbai Hotel and Convention Centre back in 2003. He has a wide-ranging sales experience in markets like Mumbai, Delhi, Bangalore, Hyderabad, Pune while handling unit, regional, national and global sales profile. During his decade long tenure at Accor Hotels from 2011 to 2021 Samit was part of Accor Hotels corporate office managing strategic sales for new openings and revival hotels. He successfully managed to open first Global Sales Office for Accor in Mumbai and was heading the west India region for Domestic and International hotels. Later he took an operational role at Novotel Hyderabad Convention Centre and was managing hotel operations and was equally involved in spearheading sales and marketing for the unit. His last assignment was with Novotel Kochi Infopark as General Manager with a successful turnaround of hotel performance within four months of his joining.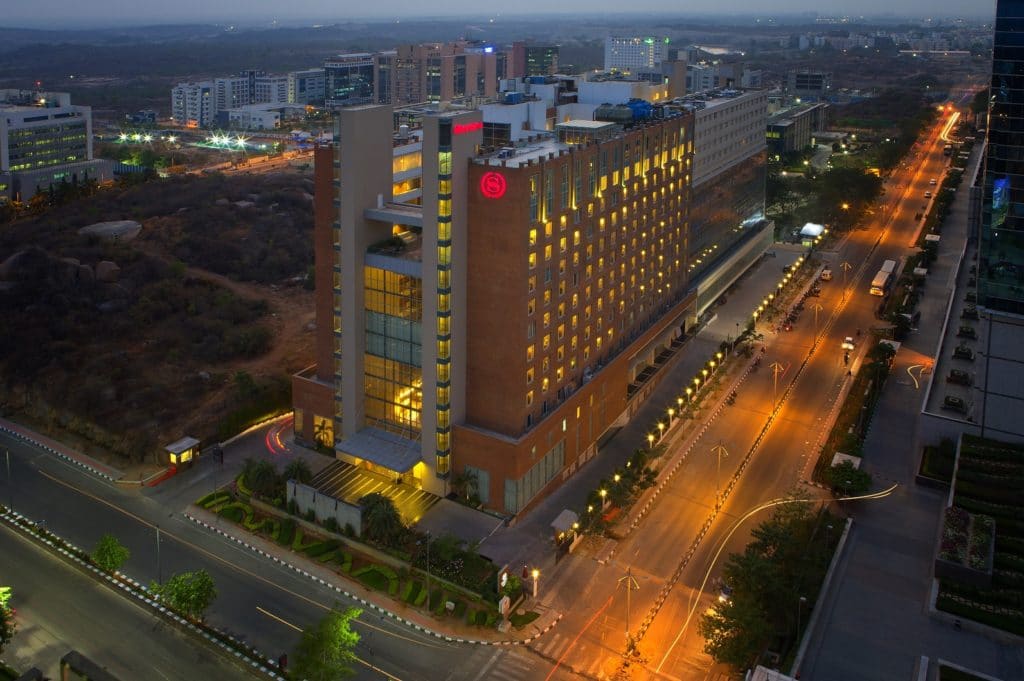 He will be based out of Sheraton Hyderabad Hotel and will work along with Pranay Verdia – Cluster General Manager for SAMHI hotels. With an objective of improving the hotel's overall commercial performance by significantly increasing market share and positioning individual property as a market leader, he will be responsible for overseeing all aspects of sales and marketing for these hotels.
2020 and 2021 were challenging years for the hospitality industry. In your opinion, how will travel trends change in 2022?
The hospitality industry is slowly picking up and marching towards reasonable recovery. However, there is still a long way to go. We are anticipating a strong recovery and change in travel landscape by the second quarter of 2022 as we anticipate borders to reopen. Meanwhile, we will continue to witness a significant rise in staycations and foresee this trend to continue in the first half of 2022. I believe the travel industry is very resilient in nature and I am positive that we will bounce back very soon.
Building the right team is crucial for a property's success. What are the key skills you look for when hiring new employees?
By dedicating time in recruitment process of every employee and subsequent immersion sessions, I have been successful in conducting core trainings to build an environment of culture and integrity. I strongly believe coaching and mentoring helps facilitate and foster growth within a hotel and certainly helps to bring out the best in people. Key skills I look for in employees are passion, loyalty and patience.
 How important is it for a hotel to have a solid gastronomic offering?
Food and beverage contributes a great deal to the profits in hospitality industry. It's imperative that gastronomic offerings and experiences are carefully and thoughtfully curated. Even in today's time and age where people hardly get time to relax, the desire to try some new lip-smacking delicacies is an aspiration which is overpowering and never ceases to exist. The endeavor to offer an unparalleled experience is what really drives a hotel and the restaurant industry. The chefs are always driven by the motivation to outdo themselves and enamored by the thought of offering an exclusive and unmatched gastronomical experience to their patrons.
Was a career in hospitality something you always dreamt of?  What is your advice to aspiring hoteliers?
Yes, although I don't come with strong hospitality educational background. But working with hotels had always been my aspiration. My advice to hoteliers – practice patience as it radically increases your capacity for success. The foundation stones for a balanced success are honesty, integrity, patience and loyalty.
 Which cities are your favorites for: 1) food 2) history 3) fashion?
I love Mumbai; for its lip-smacking street food, Hyderabad for culture and history as it has so much to offer when it comes to historical monuments and architecture and lastly, Delhi for its trendy fashion. Everything is so colorful and diverse.
What are some of the new measures your team has put into place to deal with the post-COVID-19 situation?
What customers now look for the most is enhanced safety protocols. This is indeed driven by the team putting efforts towards creating a hassle free experience and inculcating a culture of genuine care for our guests. That includes everything from their arrival and the smoothness of the check-in process, to room cleanliness, food and beverage, to the overall anticipation of their needs, to their eventual check-out and departure. Research of the current trends in hospitality industry show, the guest's expectations for special care and personalized experiences is increasing with time. We are focusing on planning and creating a genuinely compelling and differentiated offering.
What would you do if you weren't a hotelier?
I could have joined the IPS or a defense field to bring a change in the society and development in a lot of areas.
When are you happiest? At work, which is your most challenging activity and why?
I cherish time spent with my family. The most challenging aspect of business currently is to maintaining impeccable service standards and delivering best guest satisfactions with limited resources.
What makes Sheraton Hyderabad stand out from other brands you've worked with?
Nestled in the heart of Gachibowli's bustling financial and information technology district, Sheraton Hyderabad Hotel has been redefining the travel experience, for both business and leisure travelers. The upscale property offers an inventory of 272 well-appointed comfortable rooms, including 17 suites and 56 fully serviced apartments. For guests staying in Hyderabad for a longer duration, the hotels 56 furnished serviced apartments designed to offer a home away from home. Available in options of Studio, Deluxe, Superior and Executive Apartments, they are all fitted with well-equipped kitchenette, spacious living and dining rooms and an exclusive landscaped patio. Whether travelers visit Hyderabad for work or vacation, Sheraton Hyderabad Hotel offers superlative stays and delivers unparalleled experiences.
You've had such a successful career – what would you say has been your career highlight?
Working with a reputed brand has always been my objective and choice. One of my career highlights was to absorb various aspects of sales, revenue and operation streams with multiple brands for the last 18 years.  A broad work experience has indeed benefited me; it helped me evaluate the business aspects with a keener eye.