Suranjit Sengupta is the Hotel  Manager of Fairfield by Marriott Jodhpur. With an experience of more than 15 years in hospitality, Suranjit holds an exceptional track record of delivering optimum results over the years of his professional career. He has strong knowledge of food and beverage concepts and critical business acumen to deliver under extreme circumstances.
Suranjit had joined JW Marriott New Delhi in the year 2014 and has been a key player in the growth of the hotel all throughout these years and he was also a part of the core team who achieved the revenue target of 300 Crores benchmark in the year 2019.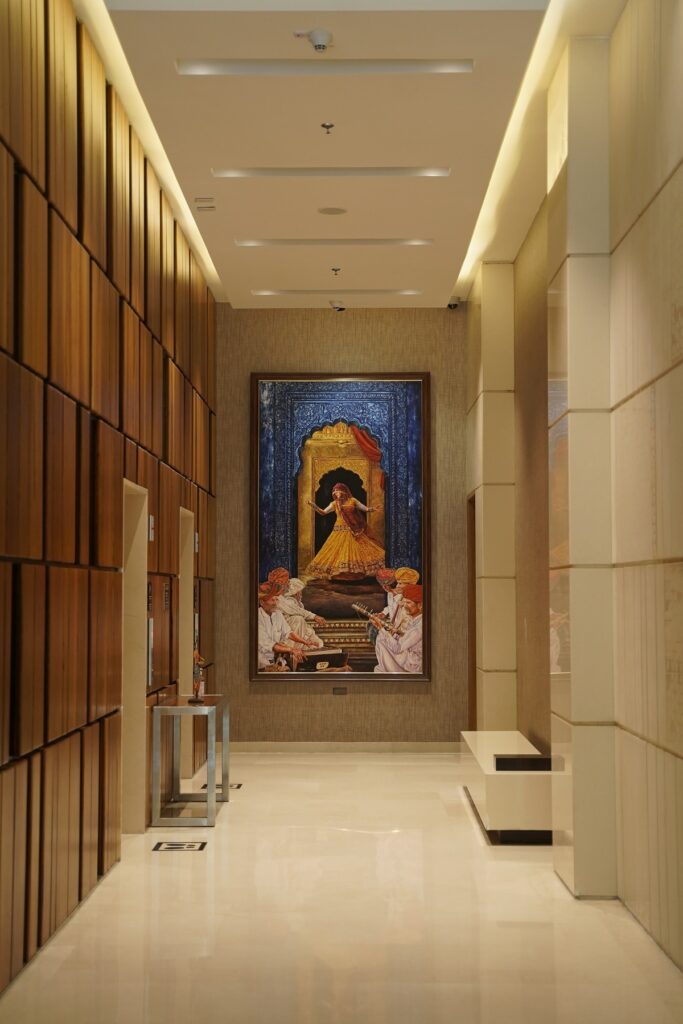 His contributions and hard work have won him great recognition across the organization and the brand. He has won 'Global Event Management (GEM) Award' and Event Excellence Award for Asia Pacific in 2017′ by Marriott International which identifies and celebrates impressive global event management talent throughout the Marriott Hotels. He has also served as a 'Wedding consultant for Marriott Asia-Pacific', 'Event Advisory Board member for Asia Pacific in 2018', with his exemplary expertise in event management and food & beverage operations.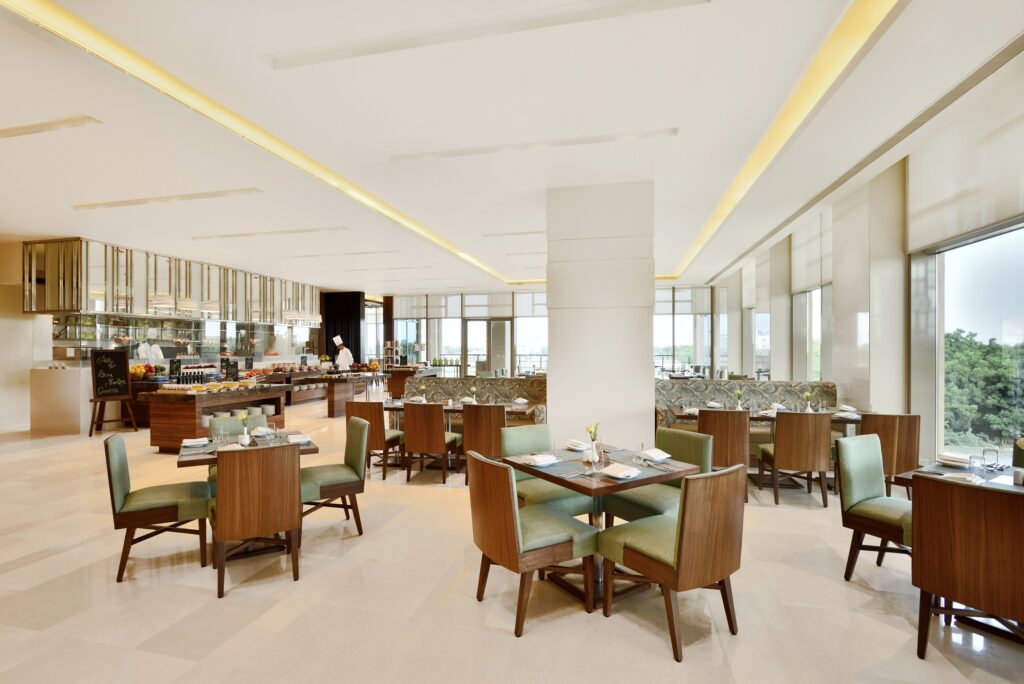 Suranjit has been a consistent performer across various job profiles and his experience. Suranjit is an avid traveler and likes to explore adventure destinations in his time at leisure. In his new role, Suranjit will be responsible for driving the success of Fairfield by Marriott Jodhpur with his operational and leadership expertise.
2020 And 2021 were challenging years for the hospitality industry. In your opinion, how will travel trends change in 2022?
The last two years have been challenging for the industry but the good thing is now this has become the new normal and the reset is quick and the recovery is faster. With international travel restrictions being lifted, there would be a pent up demand for tourism all across the country. While the domestic leisure traveler will still be the prime focus throughout the year. This year would also see an increase in business travel which will give a positive boost to off season demand across the country.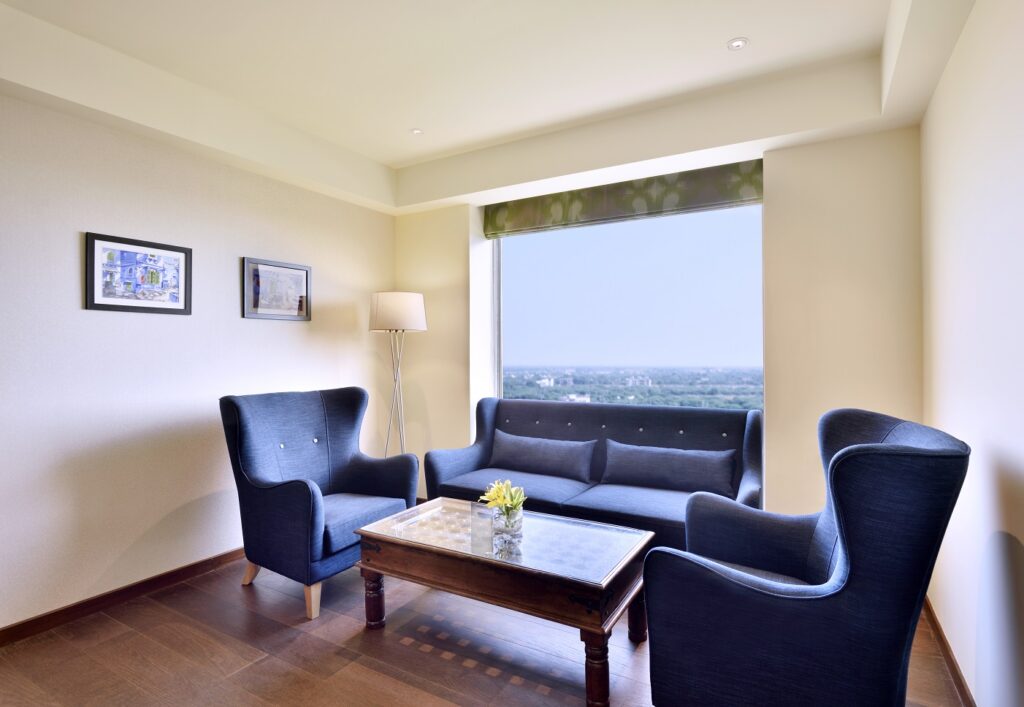 Building the right team is crucial for a property's success. What are the key skills you look for when hiring new employees?
Passion and career objectives are the skills which I look out for in an individual during interview. Everything can be trained and coached except the right attitude to learn and grow.
How important is it for a hotel to have a solid gastronomic offering?
Food is an important element and significant part of driving an excellent guest experience. It is important to highlight the most authentic tastes and curated meal experiences which can be provided to guests. The reputation of the hotel is built with the F&B on offer and guests decide to use a hotel on basis of their past experiences with the food and beverages.
Was a career in hospitality something you always dreamt of?  What is your advice to aspiring hoteliers?
Yes, I have always being passionate about the hospitality industry. Meeting guests and understanding their different cultures and lifestyle gives me a new learning every day. My advice to aspiring hoteliers would be to remain resilient in the face of constant change. Focus on career growth in the initial phase rather than monetary which has been a recent trend in past few years. Focus on working with well established brands like Marriott which offer great associate centric work culture and opportunities for career growth.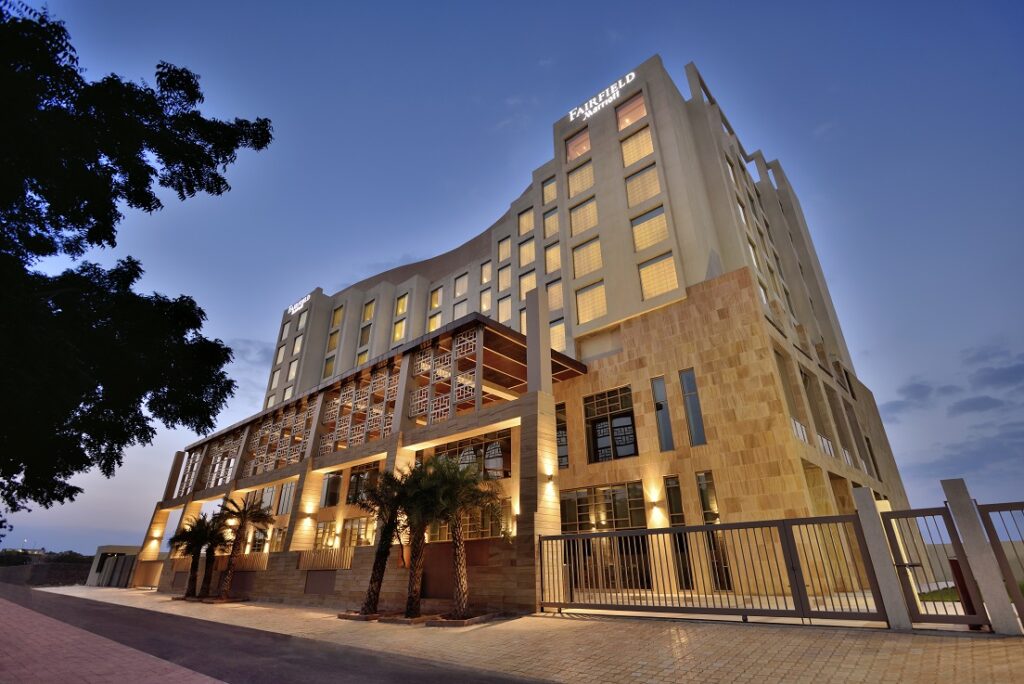 What are some of the new measures your team has put into place to deal with the post-COVID-19 situation?
The Marriott International's Commitment to Clean emphasizes on each touch point of a guest's journey through medicinal grade precision for safety and sanitization for our guests and associates. All our associates are 100% vaccinated making the hotel a safer adobe.
When are you happiest? At work, which is your most challenging activity and why? 
A happy guest with a great experience make me feel accomplished. I love challenging myself each day to find new ways to generate revenues and raise the bar for guest satisfaction.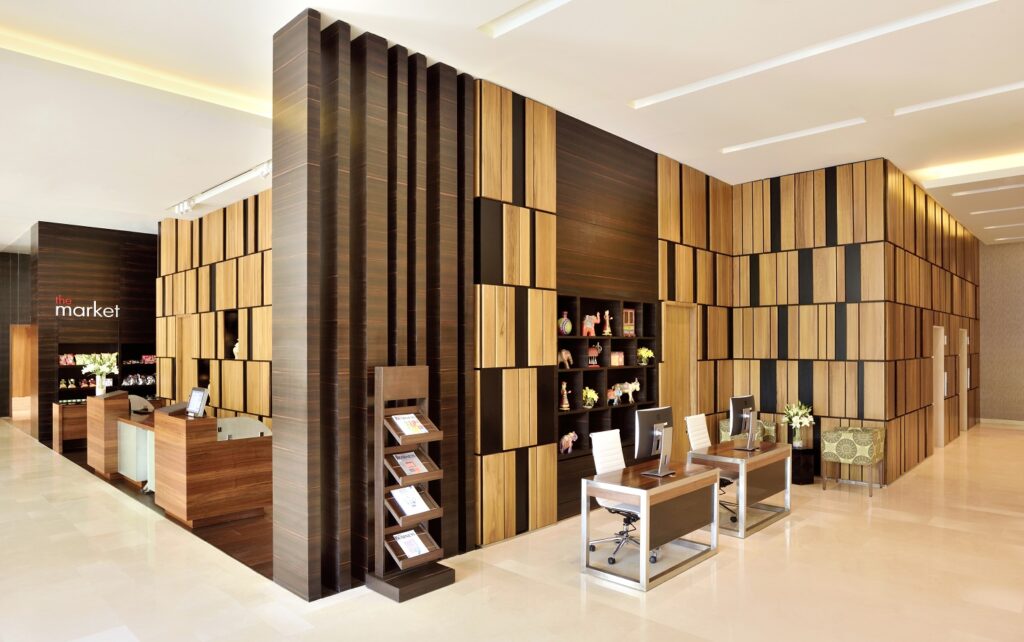 What makes Marriott International stand out from other brands you've worked with?
Our Marriott family never fails to put a smile on my face each day I am at work. I have been so inspired by this wonderful family – a close knit community that motivates each other to grow and that believes in and empowers associates to make a difference. Throughout my journey in Marriott, I have been given countless opportunities to grow and to help others grow.
You've had such a successful career – what would you say has been your career highlight? 
Having worked in different brands across the country has definitely given me a retrospective of the varied cultures which helped me look after Indian guests effectively. My career highlight would be my stint at the iconic JW Marriott New Delhi which carved me into the role I am in.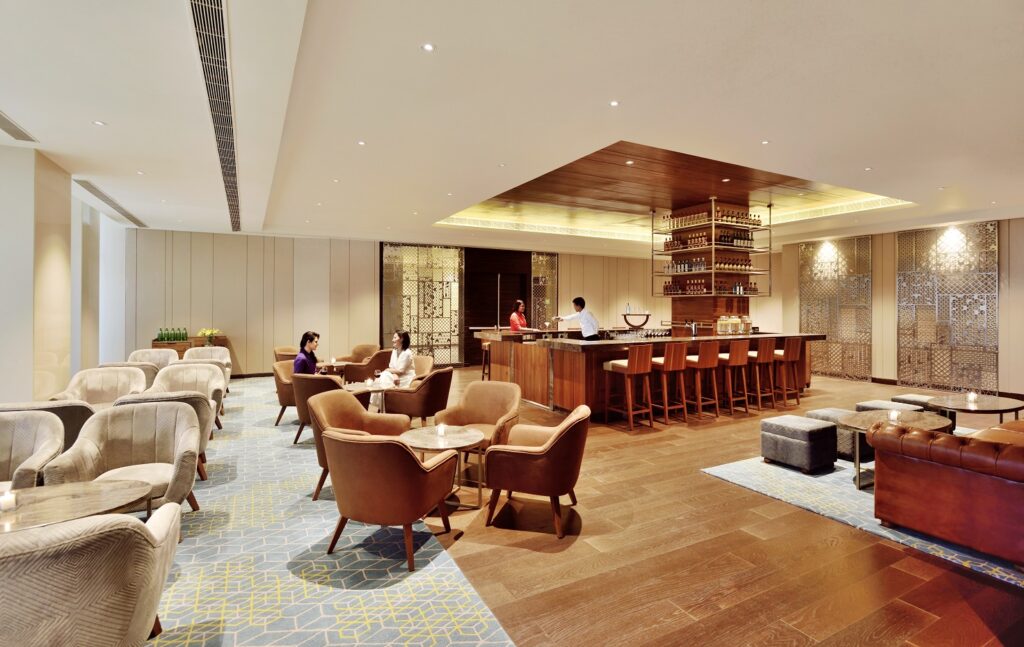 If you could plan a one-day itinerary for guests looking to explore Jodhpur, where would you send them?
 Jodhpur, also known as the Blue City, is one of the largest cities in Rajasthan. The city is famed for the many touristy options that it offers right from desert safaris to sightseeing to shopping to scrumptious food. Start your day by visiting one of the must-visit places in Jodhpur – the Umaid Bhawan Palace & Museum. This royal palace located on Chittar Hill and is one of the world's largest private residences. Named after Maharaja Umaid Singh, this palace has 347 opulent rooms along with a stunning garden that surrounds it. After a quick palace tour, you can also check the museum here. By mid-morning, visit the Sardar Government Museum. This century-old museum was built under the guidance of Henry Vaughan Lanchester and houses many artifacts from the bygone era like paintings, textiles, weapons and local crafts.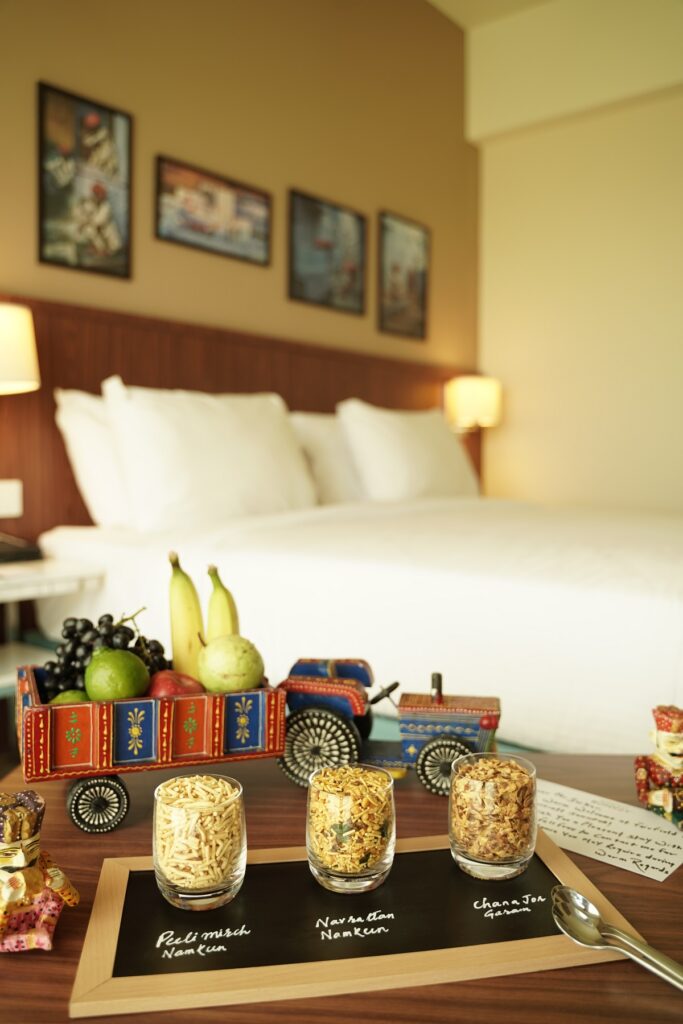 After enjoying a traditional Jodhpuri meal, head for some retail therapy. The city is known for Rajasthani flashy fabrics, mojaris, authentic antiques, classic handicrafts and traditional jewelry that you just can't afford to miss. Head to the Clock Tower Market to enjoy some shopping. Later make a quick stop at the Jaswant Thada. This royal cenotaph located near Mehrangarh Fort and is one of the most beautiful white marble cenotaphs in Rajasthan. In the evening, just before the sunset, visit the Mehrangarh Fort. One of the top attractions in Jodhpur, this is an ancient hill fort and one of the best vantage points in the city. Situated at 410 feet above the city, this fort is not to be missed. Just after sunset, visit the Mandore Garden. Thought a little far from the city, this garden this high rock hill terrace garden is a popular picnic spot in the city.
What is the best piece of advice you've ever received? 
 'Mr Bill Marriott's 12 rules of becoming a successful manager' has been always my piece of advise which I try to implement in my professional life.