At the age of thirteen Tafy was diagnosed with type one diabetes. She was considered to be one of the older patients and did not have priority over the Nintendo 64. She was given paper and pen instead. Her days at the hospital were filled with drawing people as they passed by her room. This prompted her mother to enroll her in an art school. However, she was placed in a school where they only spoke Mandarin! There she learned to draw portraits and paint landscapes. Despite the language barrier she realized how art in itself is a universal language.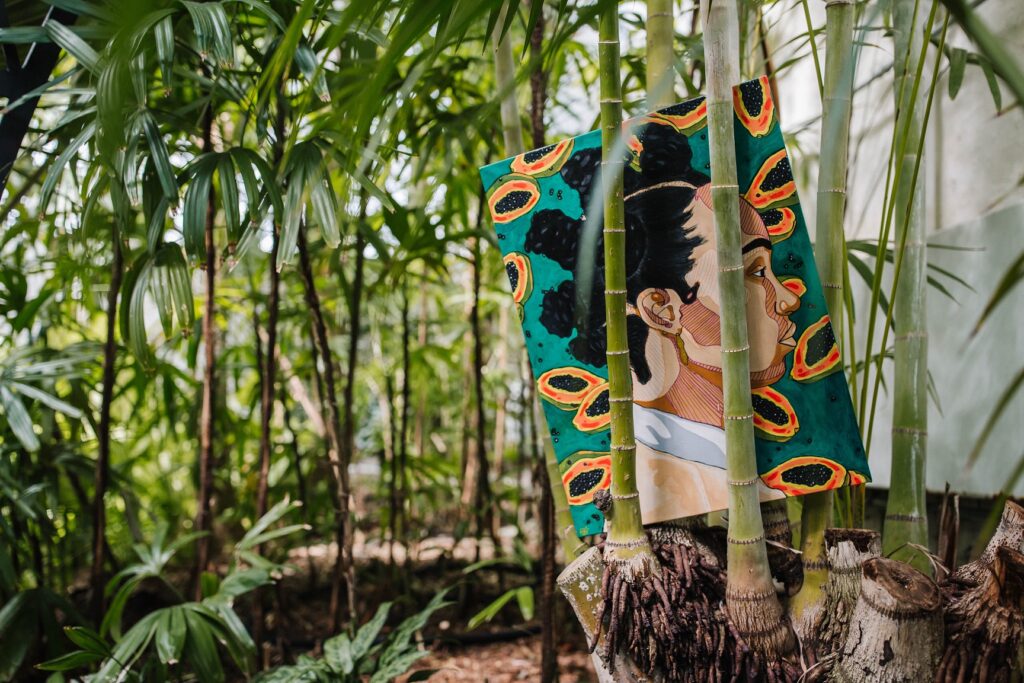 What's your artistic background?

When I was thirteen my mum enrolled me in an art school that only taught in Mandarin. Because of the language barrier, I was always forced to just look really hard and capture what was put in front of me to draw the best way I could. That's where my love for charcoal and graphite came from. After a while I wanted to venture into painting and had done a pre-college painting course in Italy which encouraged me to major in painting throughout college. After college I experimented with some freelance fashion photography and quickly realized that was not for me. I got back to art after several years when the pandemic started and have been making it a business since then showing at galleries/museums and selling to private collectors.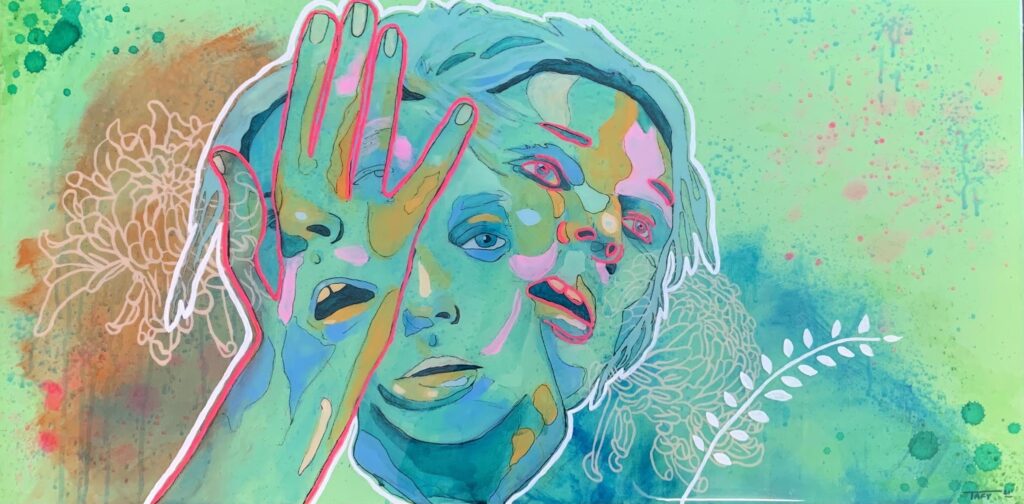 What's integral to the work of an artist?
To be honest with yourself. If you're not being genuine with the work then viewers are going to have a disconnect with it. Including yourself as the artist. Your work ends up not reflecting what's in your heart nor your head.
What role does the artist have in society?
Simply, to create art. To make a statement of some kind. At it's center, art is a form of self-expression, empowering the artist to capture, show, or otherwise express themselves through their medium of choice. Art can also teach others history, compassion and empathy. Ultimately, art exists to preserve humans in their most pure and raw forms.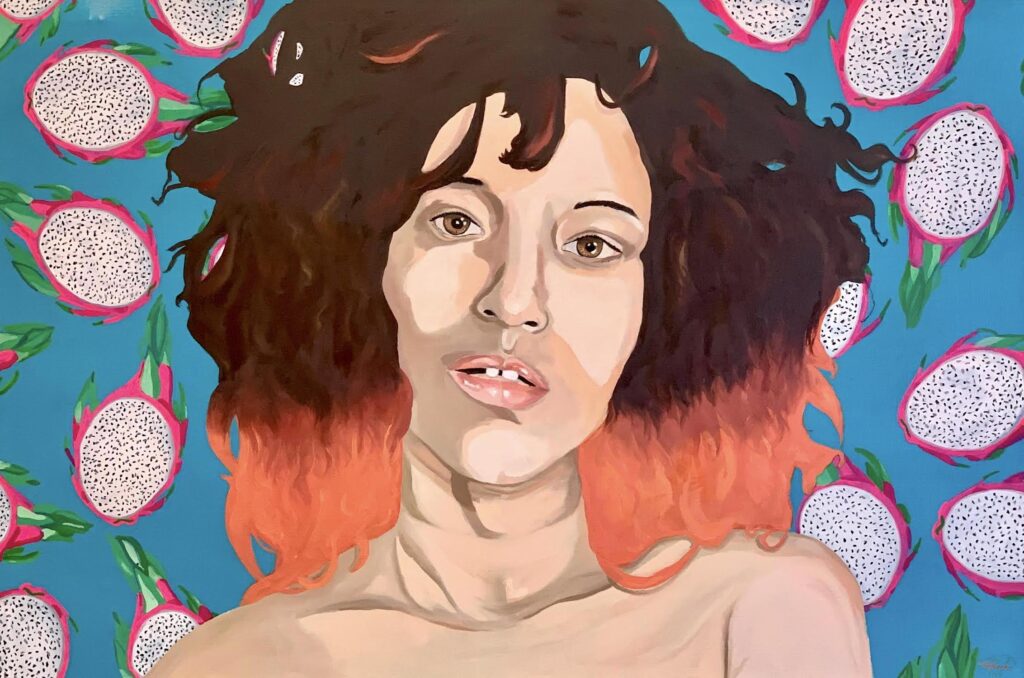 What art do you most identify with?
 I am an old soul and I think that identifies with the art nouveau style. The ornamental stylistic work that pairs with beautiful imagery is something I see within my own work. There's so many elements that I pull from that style. The plant-like embellishments, asymmetrical shapes, Japanese-motifs. I just add a little bit of city girl swagger to it.
What themes do you pursue?
People and their stories. No matter who they are. People's energies and their stories drive my work. And when it's not other's stories it's my own. From my culture to how I grew up to what I've been surrounded by throughout my life. I love telling the stories that often go unheard in my work. It proves that we all have a voice to share.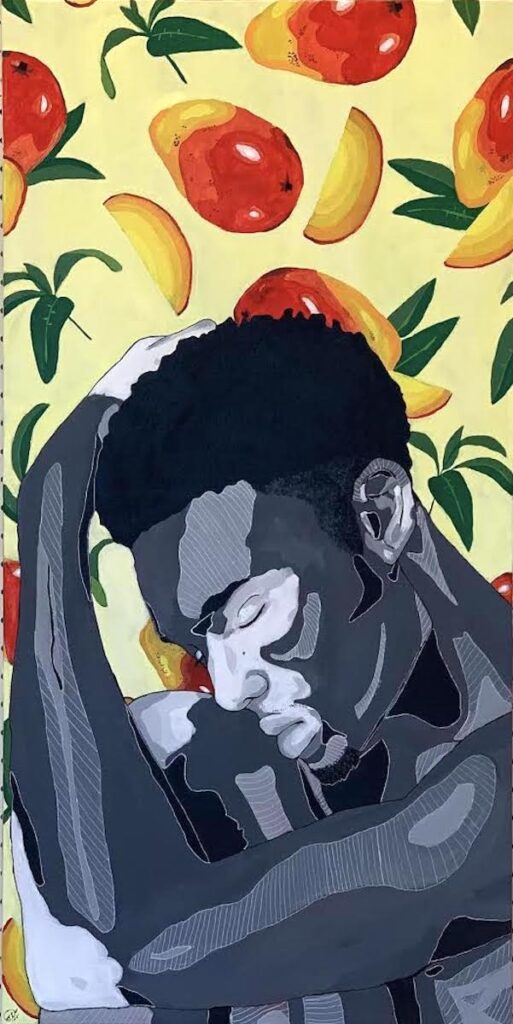 What's your favourite art work?
Vermeer's 'Milk Maid'. There's such a beautiful simplicity to it. Just a lady pouring milk. But the way light is depicted in it is just impeccable. I also love how it sits in a museum across from Rembrandt's 'Night Watch' which takes up and entire wall. It's so small next to it yet still allures me to it in that space.
Describe a real-life situation that inspired you?
 During pre-college I went to Tuscany for a change of scenery. It was here when I had my canvas and paints out, overlooking a stunning landscape, when the sound of buzzing surrounded me. Moments later I realized I got stung by a bee because I couldn't see out of one eye. I WAS ALLERGIC ! My eyelid had blown up.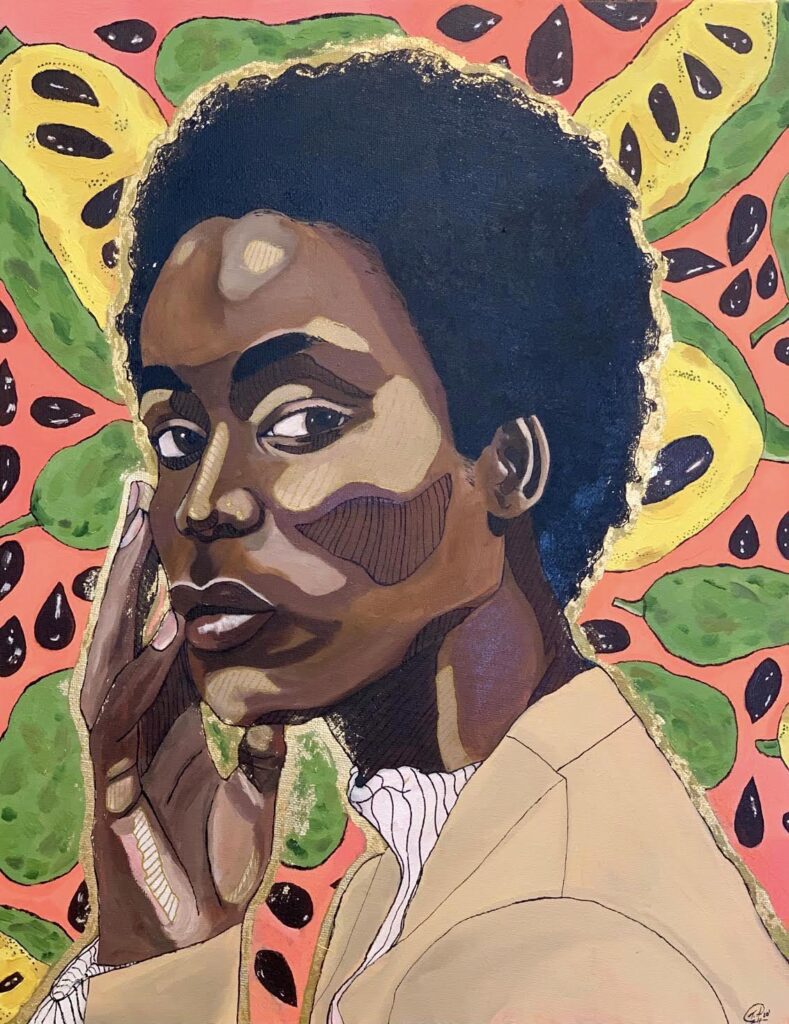 An old Italian woman came to the hill where I was and offered me to come to her home to remedy the bee sting by placing an onion over my eye. Naive and hopeful I followed. As I watched the woman interact with her family and go about her daily tasks, I realized there and then my passion for telling people's stories through portraiture. By creating portraits I could communicate an entire story about someone without having to say a word. And to connect despite where we may come from.
What jobs have you done other than being an artist?
I was really into being a veterinarian at a young age. Specifically for wild life. So I used to volunteer for WWF (World Wildlife Fund). I would work at the zoos in New York and assist in the care for the animals there. I used to also do window displays shortly after studying art in college. And I currently work as a flight attendant in addition to being an artist.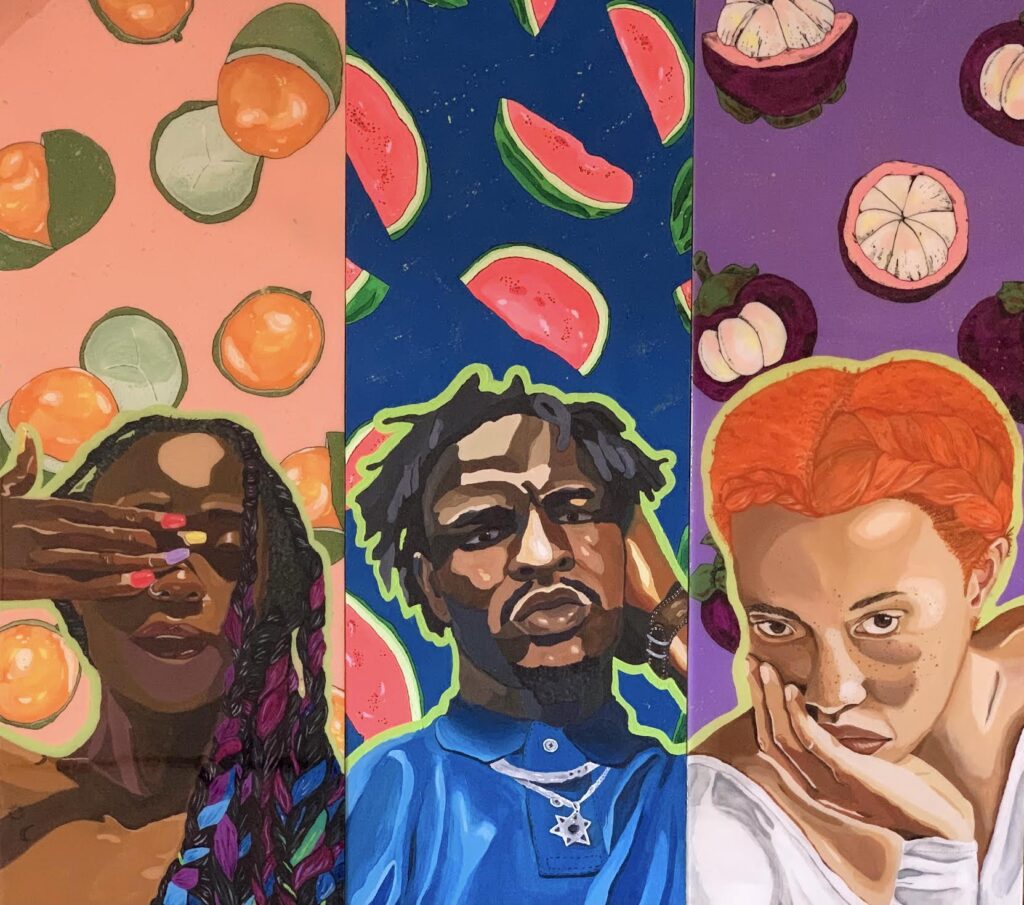 Why art?
Why not? It fuels me. The best thing one can do for themselves is pursue their passions. It's fulfilling. And what I believe is what I'm meant to do.
What is an artistic outlook on life?
 To me it's being open to all the beauty in the world. The belief that anything is possible and can be made out of anything. All you need to do is put your mind to it. Jean-Jacques Rousseau once said 'the world of reality has it's limits; the world of imagination is boundless'.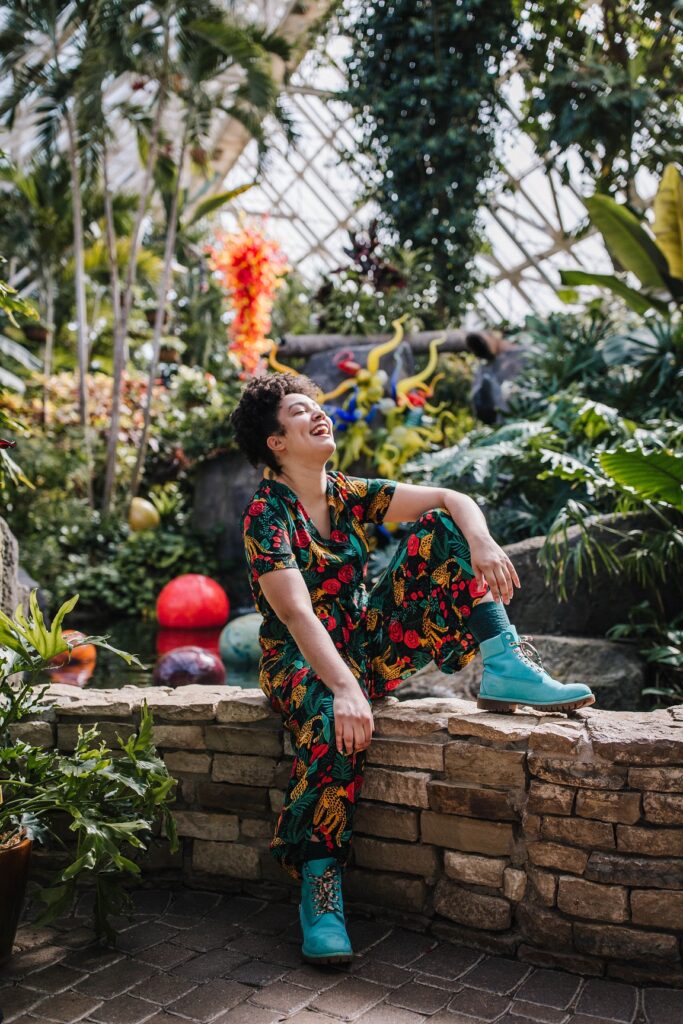 What memorable responses have you had to your work?
 I once did a portrait of someone who never found beauty within himself. Who has always heard discouraging words. When creating the portrait I worked off of all the positivity and joy he gave off despite all that. It wasn't until that portrait that he saw within himself what I did and the people in his life now see. It was memorable in the sense that it reminded me why I do what I do. To show people the best parts of themselves and to find self-love again.
What food, drink, song inspires you?
Tropical fruits! I even did an entire series based upon it. It's the kind of food that reminds me of where my parents grew up. And makes me feel closer to my heritage. Water just keeps me going – gotta hydrate. Songs really vary. They certainly help me get into a creative flow. Lately, I've been jamming to a lot of songs by Brasstracks and any 70's rock.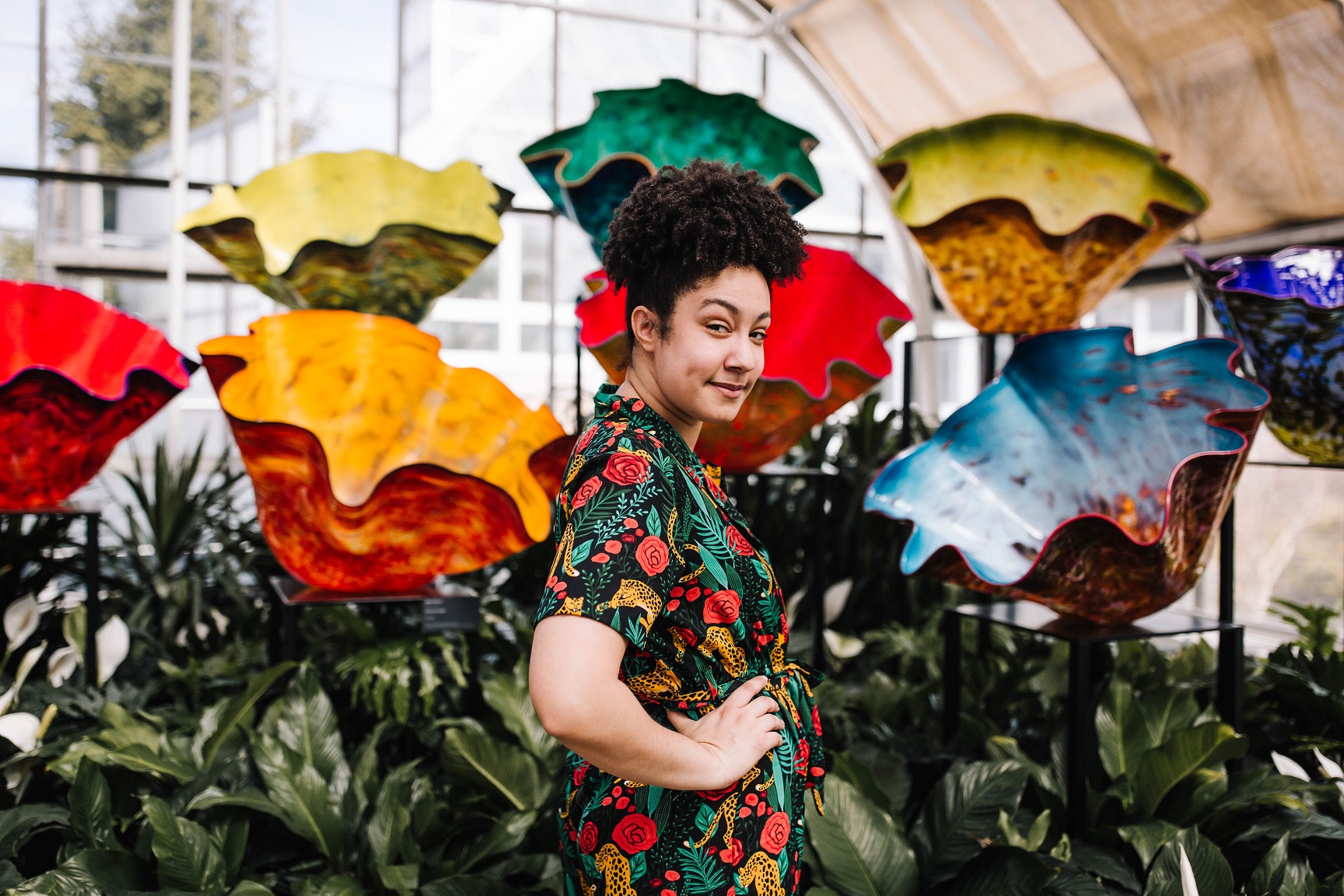 Is the artistic life lonely? What do you do to counteract it?
Honestly, I don't find it to be lonely at all. The kind of work I do involves people so much that I'm constantly interacting with others. It's finding the quiet times and being by myself is what i always look forward to. I tend to work really early in the morning to have that time with just me and my artwork. Luckily I'm an early bird and working on something at 6 in the morning doesn't bother me. It's actually when I have the most energy and put my best effort toward what I'm creating.
What do you dislike about the art world?
That art itself isn't always accessible. I mean that in a wide range. Education, supplies, collecting. Sure, it's out there, but not everywhere. It's important for me as an artist to help with that accessibility. It's why I have different price ranges and am open to share information.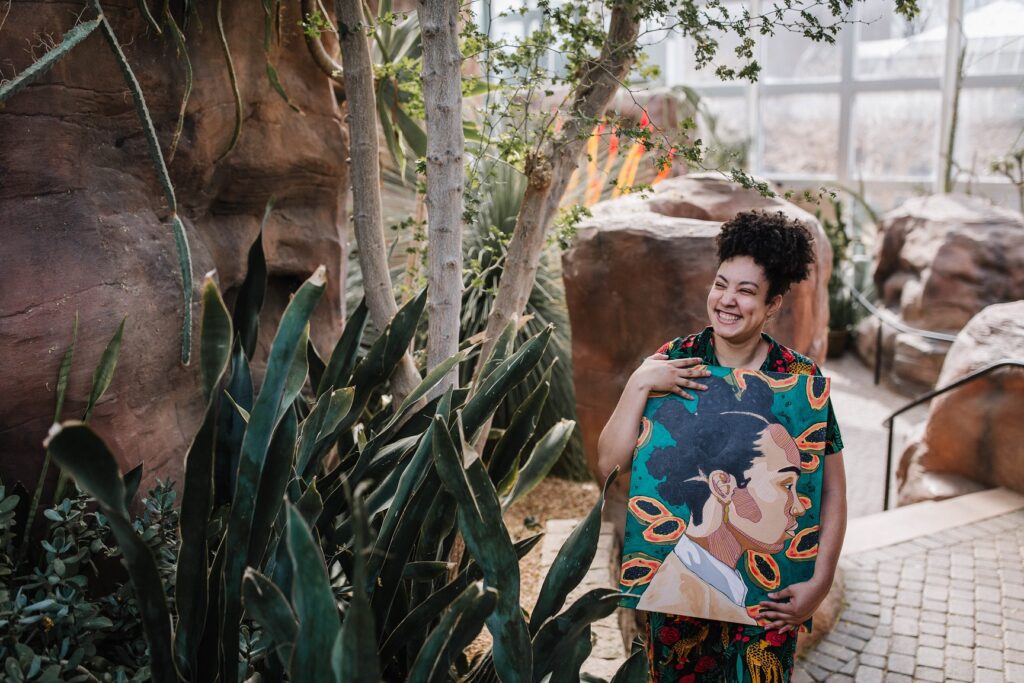 What do you dislike about your work?
Nothing. There was a long time in my life where I would always compare myself to others and doubt the quality of my work. It's what turned me away from creating for a long time. I do everything with love and love it in return. Each of my works has a place in my journey as an artist.
What do you like about your work?
That it's mine. No one else can create what I've made at the end of the day. Only I could do it like I do. And that's something to be proud of as a creator. All of my work is some sort of mark that I've left in this world. I create for the joy of creating when you really get down to it. What's not to like?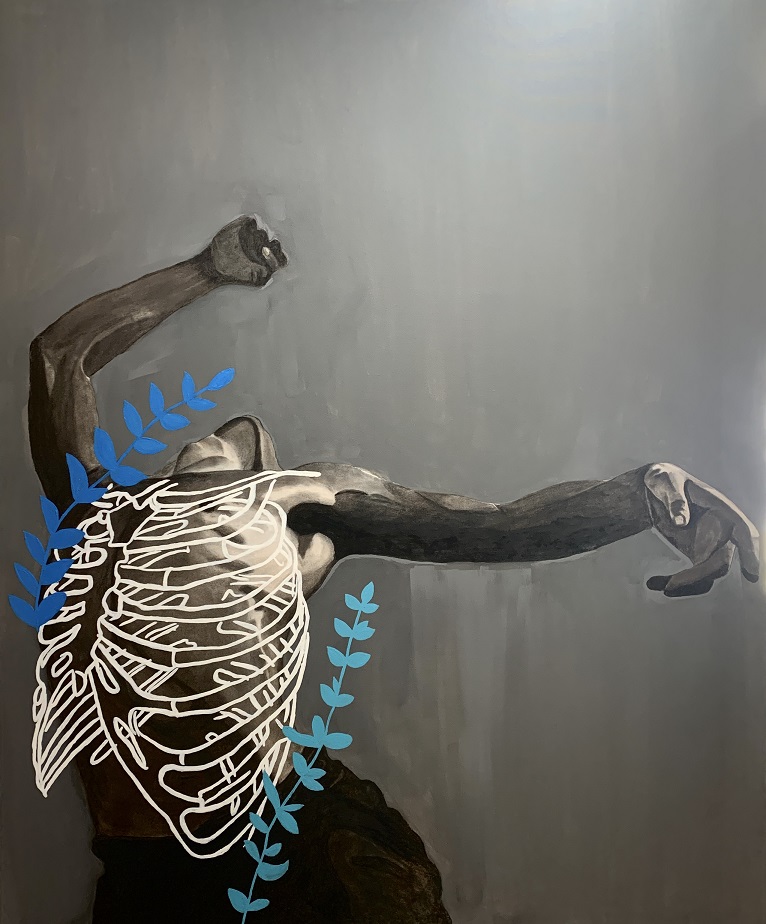 Should art be funded?
Yes. Art benefits the world at the end of the day. And being funded helps with it being more accessible. I do think that between grants, sponsorships, awards and residencies that art does get funded well. It's just a matter of finding those opportunities and writing proposals.
What role does arts funding have?
 For this I'm going to recommend this read. It does a good job in breaking down how funding works and why. For those who are curious and wish to dive deeper:
https://www.americansforthearts.org/sites/default/files/how_0.pdf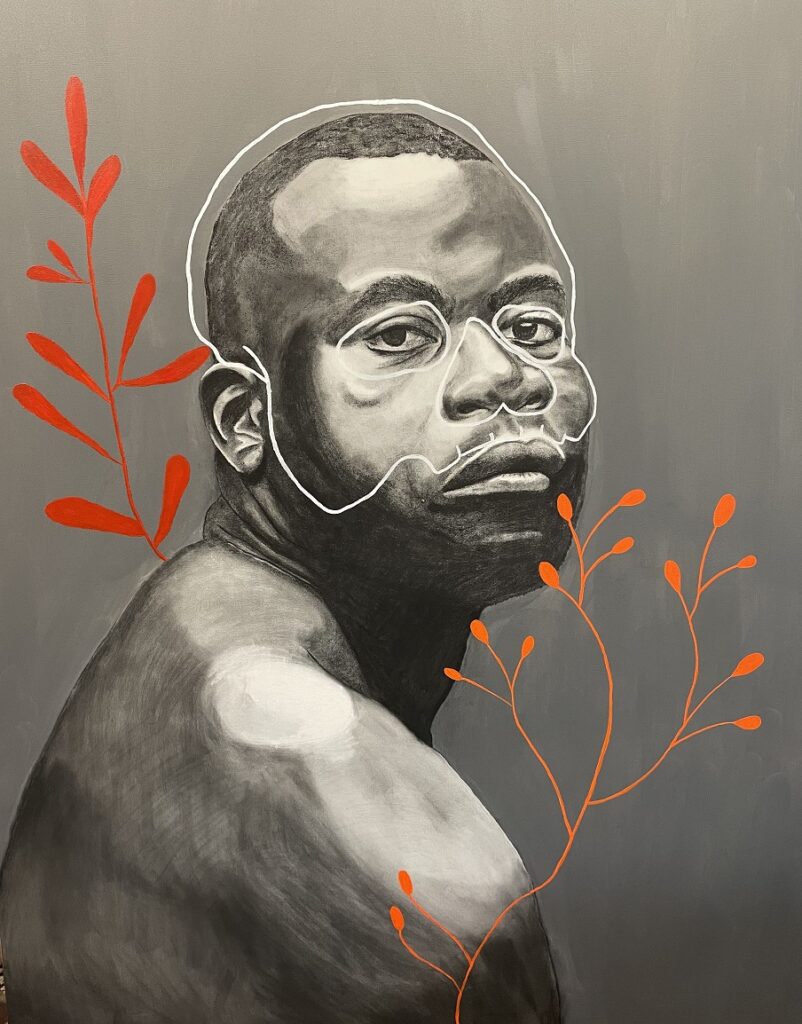 What is your dream project?
 I really want to paint a mural. I have for the longest time. I think my work is calling to be on a bigger surface and that my style would look really cool as a mural. I'd love to do one in the city I was born and raised at.
Name three artists you'd like to be compared to.
 Bisa Butler, Kehinde Wiley and Amy Sherald
Favourite or most inspirational place ?
Tivoli Gardens and Budapest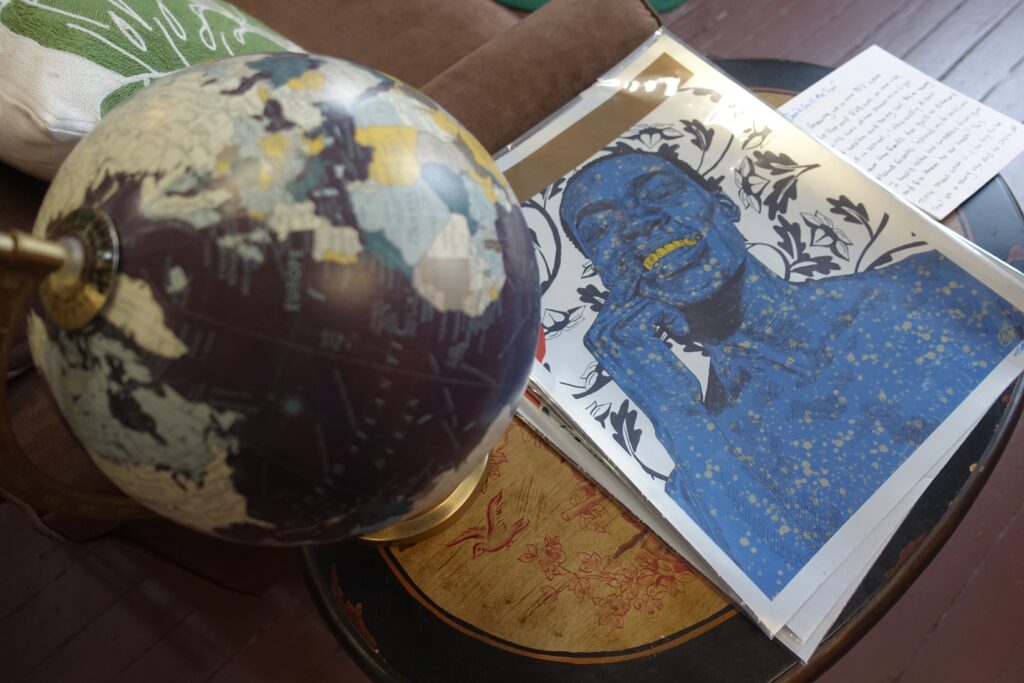 What's the best piece of advice you've been given?
To create a network of trusted artists. The best advice I've ever gotten is from other artists. Also the most support has been from that source as well. I've never considered other artists as a network to build until it was mentioned to me. Having a group of people who are in the same profession as you will know tips and tricks that will help your career in life. And, that's why I say trusted. Information is one of the highest values you can have as an artist.
Professionally, what's your goal?
To continuously expand my reach where I'm shown in different galleries/museums/ and my works are in the hands of collectors from across the globe. To make a name for myself in this crazy art world.
 Future plans?
Currently working on a series that's very personable to me that will be showing as my first solo exhibit. My goal is to continue to make series that means something to my heart and hopefully connects with others.