Soufiane ElAllam is the Commercial Complex Director – Al Habtoor City Hotel Collection (Hilton) Dubai, United Arab Emirates. He is a Bachelor of Science in hospitality and tourism management from Institut Supérieur International de Tourisme de Tanger in Morocco and has completed a number of senior management programs such as: Strategic hospitality management, leadership in turbulent times, financial management and marketing for hotels and restaurants at Cornell University, New York.
Previous to his appointment he was the Executive Assistant Manager for Sales and marketing at The Ritz- Carlton, Dubai International Financial Centre.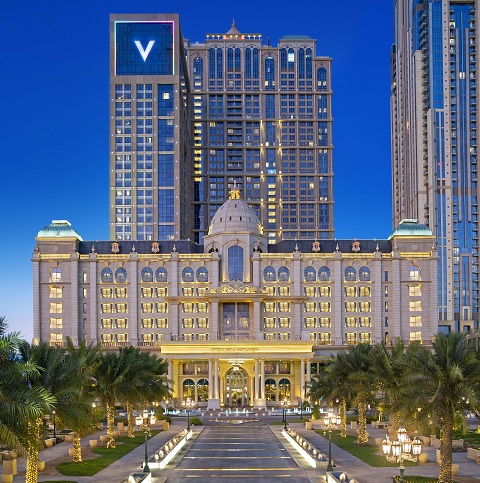 With experience of over 20 years amongst leading hospitality companies, including Accor, Kerzner Hospitality and Marriott International (The Ritz-Carlton Hotel Company L.L.C.), a large portion of his professional life was spent within Dubai properties, where he held a couple of directorial roles, which include Director of sales and marketing and executive assistant for sales and marketing which include but are not retracted to Planning revenue targets, budgets, assumptions and aligning on research and investments strategies, lead management which is critical to effective sales and marketing alignment, data management by collecting and using specific metrics to take all sales decisions, from lead seeking to people management and lastly measurement which includes calculation of current KPIs, data sources and expectations.
 2020 and 2021 were challenging years for the hospitality industry. In your opinion, how will travel trends change in 2022?
Challenging years is an understatement for the hospitality industry in 2020 and 2021. Due to Covid 19, the hospitality industry was the one of worst hit industries. During the pandemic, we did feel that it will take a good few years for the industry to go back to pre-covid times, but now we are in the endemic stage, which did come a lot sooner than anticipated.
Staycations became the 'new normal holiday', and at Al Habtoor City, we have it all – one stop entertainment and relaxation destination. Guests are much more concerned about health and safety issues, such as hygiene and quality management.  In 2022 we can expect a drastic change with technology taking over. The perfect example for this is the V-Hotel, where guests can unlock their doors through the convenience of their phone.
Building the right team is crucial for a property's success. What are the key skills you look for when hiring new employees?
Building a successful team is the most important part. In the hospitality sector you always have to keep the guests happy and I live by the moto- Happy employees, happy customers. If you keep your employees happy, they will keep your guests happy, and that is exactly what we need to make the business grow. I don't look for key skills, I look for persistence, resilience, communication and someone who is keen on learning, because I believe you can never stop learning! Regardless the age, there is so much more to learn.
Learning also comes with the acceptance that excellence is an endless quest. More than a quest, it is a code of conduct of a true hotelier – as we connect and engage with our guests, we must remain always alert of their circumstances, of their evolving needs and COVID19 has just shed light on the importance to never take your customers for granted. At Al Habtoor City Hotel Collection, we are so fortunate to have a legion of hoteliers who are constantly on the lookout for creating the unexpected, going above and beyond guests needs, and curating exceptional experiences that our guests love to carry as memories for a lifetime – be it a dreamy wedding at the Winter Garden, or the thrill of La Perle acrobatics.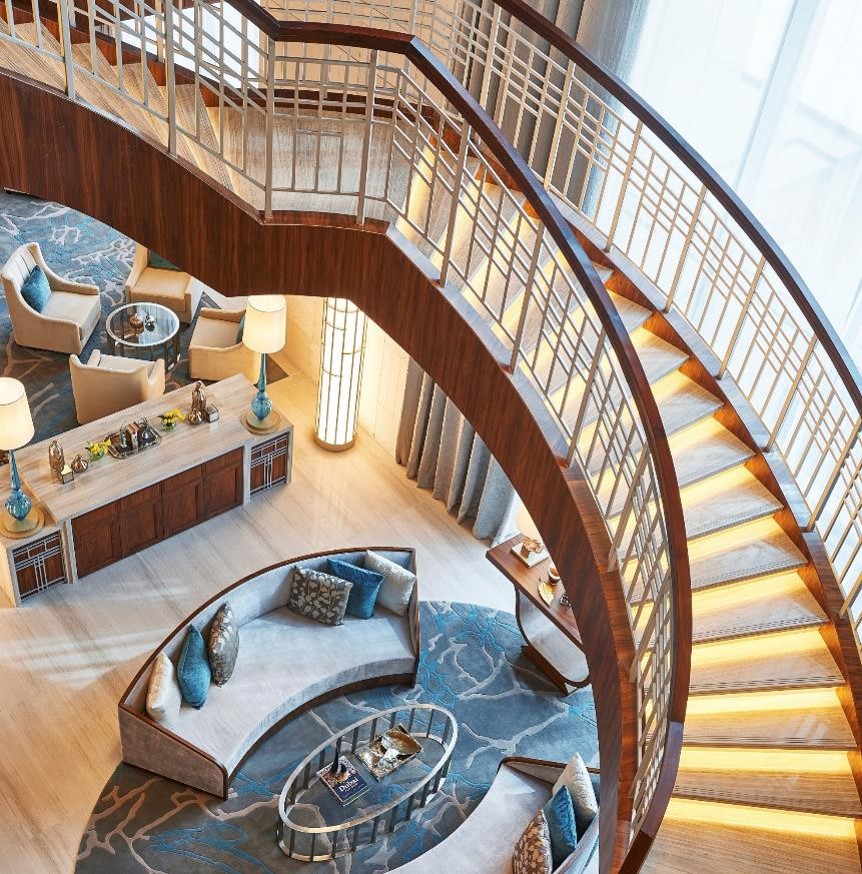 How important is it for a hotel to have a solid gastronomic offering?
Gastronomy is very important, even more so at a destination of our stature compromising of 3 distinct hotels – Hilton Dubai Al Habtoor City and its legacy brand globally renowned, V Hotel Dubai being more lifestyle and trendy, finally Habtoor Palace Dubai, LXR Hotels & Resorts is our upper upscale Maison de Maitre holding through its walls and corridors all the namesake legacy of our owning family, including a custom made Bentley Suite, Sir Winston Churchill Suite and The Polo Bar with all its equestrian heritage.
There is a lot of competition especially in a city ever-changing like Dubai, with both the local and the international crowds being very well-traveled. Being able to stand out on the dining scene is highly significant. In fact, our F&B offering has acted as a key contributor to our hotels positioning in the market. Especially during Expo season which has brought together travelers from around the world – looking not only to dine, but also to explore, experience and entertain. Al Habtoor City Hotel Collection is a destination in itself, we offer over 30 venues ranging from worldly cuisines including a true Hollywood set at Gonpachi and its KillBill-esque décor, bars and lounges featuring vibrant live music, 2 soothing Spas, 3 rooftop pools, and great nightlife at our resident clubs or the must-see La Perle by Franco Dragone – a Las-Vegas style aqua-theatrical show.
Was a career in hospitality something you always dreamt of? What is your advice to aspiring hoteliers?
While it feels like a natural part of me now, being a hotelier is rather something you discover, a passion that feeds you. As I remember it, I would have dreamt as a child to become a footballer or a singer haha. But, hospitality took over, I had to put my proactive and people-person nature to use, so hence hospitality. When you reflect on it, the showmanship and glamour required of a singer or the teamwork and talent of a football player are also integral parts of the luxury hotel industry. I am living the dream!
In fact, I feel a lot of pride for I have come a long way, starting off as a sales executive in Jeddah, Saudi Arabia and hustling my way to the top and the rest is history. The only advice I can give to aspiring hoteliers, is keep learning, keep your teammates number 1 priority. End of the day, the hospitality sector is all about the guests – both external and internal guests.
Which cities are your favorites for:
Despite my Moroccan homeland or Al Habtoor City, where I truly feel blessed with the variety of cuisines all available at one and the same destination, it will probably come down to Paris. Of course France is generally known for the excellence and refinement of its cuisine. But to me, it is more than the indulgence itself. Its boutiques, its street-side cafes and bistros, its elegant service is what makes this food city stand out from the rest. It is a culture and there is a vibrant sense of passion and pride for French terroir and products which is sometimes mistaken for unfriendliness or even arrogance.
This time I should absolutely evoke la terre ocre of Morocco, and the list is long: Marrakech, Meknes, Ouarzazate…Or perhaps if I had to name one, it could be the hidden gem of Chefchaouen. Cascading down the dramatic Rif mountains in the north of Morocco, with striking blue houses nestled against the rough green and brown of the mountain scenery. Each step downhill reveals more unique buildings, colourful plants and charming cafes. The old quarter of the town is heavily influenced by Islamic and Andalusian architecture – the city was founded by Jews and Moors fleeing Spain – from the blue-washed walls and red-tiled roofs, to iconic keyhole-shaped doorways and tiled passages winding through the city. Chefchaouen is an ideal place to experience an unspoilt and unique Morocco.
When it comes to my regular business attire, I have been a Sacoor advocate for many years. Their business model speaks to my hotelier's heart – great quality materials, fashionable cuts, attentive yet non-intrusive service, master tailor craftsmen readily available to personalize service to your needs….and even a comfy lounging area with complimentary coffee service. It never feels like shopping, in fact it feels like visiting a designer's house, if not like visiting a hotel!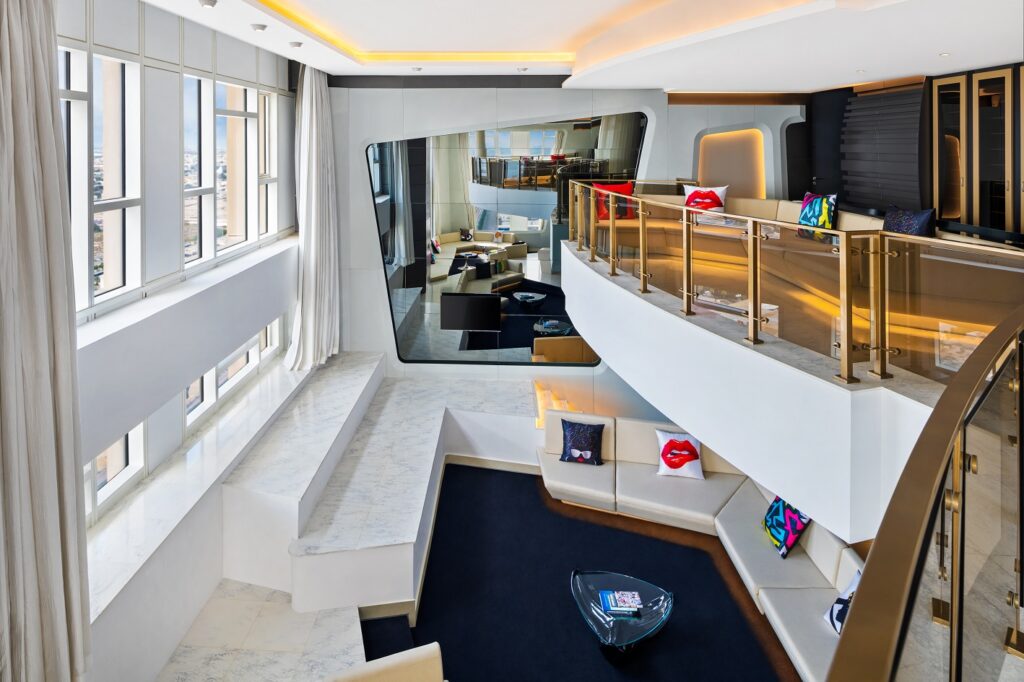 What are some of the new measures your team has put into place to deal with the post-COVID-19 situation?
 Post covid was quite confusing for all of us. Guests sought to minimize their contact with other guests and some still do. We didn't know if we should shake hands, or fist bump or do nothing at all. As a team we implemented a plan with the local government, health authorities and other related organizations to prevent any kind of transmissions. Hilton has been the first company worldwide to implement the CleanStay label with procedures and videos shown to all our team members particularly stressing on the practices of hygiene, health and safety. As mentioned earlier during Covid, technology was at its peak, guests can unlock their door through their own mobile phone, so there was no need for any interaction, online bookings and online check in and check out is also available. One trend that was noticed late 2021 was the demand for staycations, which was a great start towards the endemic.
What would you do if you weren't a hotelier? 
As I mentioned earlier, I would have loved to be a footballer or a singer. I used to play football whenever I had a chance! But now… time does not allow me, yet the competitiveness and fighting spirit surely remains. I always knew trying to get into one of the big leagues is not possible, so here I am, being the Complex Commercial Director ! Don't get me wrong, I love what I do here, we have an amazing team, and we work with no lesser level of intensity. This is what I love the most, through being a hotelier, I have met some remarkable people over the years who now play a big role in my life.
When are you happiest? At work, which is your most challenging activity and why? 
 Hmm, with all honesty besides work, I am the happiest spending time with my family, my wife and 2 children. Something I look forward to everyday. Go home and seeing them. Yes, I am happy at work too, but end of the day nothing beats family. What do I find the most challenging activity? Well, writing interviews! Haha. The most challenging part of my job is keeping track of all things at once, especially while leading a complex of 3 iconic hotels and the teams that go with it. Our owners are greatly ambitious and rightly so, then it also comes with heightened expectations. I need to be there for my team when they need the most, yet there is one and only Soufiane El Allam!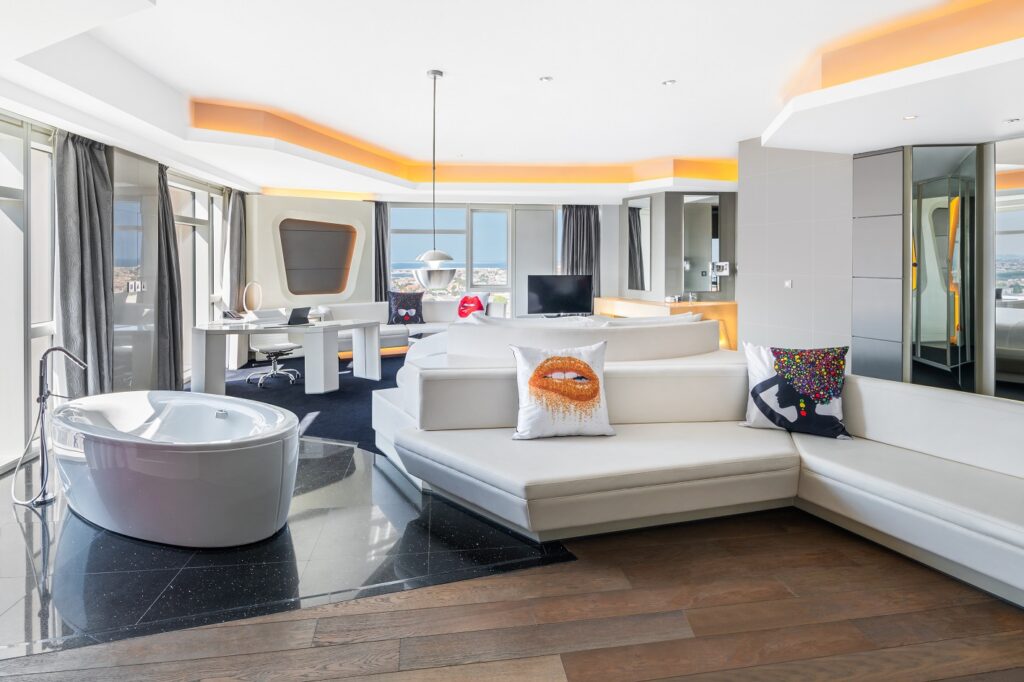 What makes Hilton Hotels stand out from other brands you've worked with?
 It is true that I have been blessed working with so many great brands. Each with a strong service philosophy. In fact, operating as a franchise, is what I believe to be our stand out. Because it allows to enjoy 2 exceptional namesake – not only that of the Hilton portfolio of brands, but also the Al Habtoor legacy which is extremely resounding in the Arab world.
In an industry that is now dominated by large hotel corporations, we are blessed to be perceived as a glocal name with all the reassurance of the Hilton blue brand, and all the local relevance of Al Habtoor. Not to mention that Hilton Hotels is one of the only industry giants for which all brands are native – and not developed through portfolio mergers or acquisitions. So it speaks to our true nature as hoteliers and industry experts throughout history.
You've had such a successful career – what would you say has been your career highlight? 
As a hotelier, the highlight is always yet to come. This industry is filled with new and unexpected encounters, it simply keeps surprising. Especially as sales or marketers in the digital era where there is a constant need for scientifically strategizing, planning and measuring – it feels refreshing that we live and work in an industry where all your plans may fall short on a last minute notice. In fact, I believe that we find the strength of our true character when we are left most vulnerable. So a recent highlight for me certainly lies in the complete recovery Al Habtoor City Hotel Collection has witnessed from COVID19 pandemic to Expo 2020 season. It has surely tested our resolve and let both the local and international clientele realize how prominently positioned and ready we are in the market
What is the best piece of advice you've ever received? 
The best advice was by my previous mentor and role model – Serge Zaalof, President and Managing Director of Atlantis the Palm: "Always take your role more seriously and your job title less seriously if you want to succeed in this industry – where you work with the people for the people."
Which is your favorite city for work and play? 
As a family man – Dubai is the city I have currently selected in my own personal life. While on business trips, Rio de Janeiro is certainly a place I consider visiting sooner rather than later. Like Dubai, it is sunny, very cosmopolitan, and open-minded enough to mix business in leisure in a playful way. And not to mention that 2022 is the year of the FIFA World Cup here in the region!