Sunil Tarneja is the Additional General Manager, North Zone, Indian Railway Catering and Tourism Corporation Limited. He holds an MBA in Industrial Relations and Hospitality from the University of Annamalai and has completed a number of senior management programs from the Indian Institute of Management Rohtak and Johns Hopkins Bloomberg School of Public Health.
Prior to his appointment he has served as the General Manager for the prestigious Maharaja Express for seven years, winning numerous laurels for the nation and the organization. He also has worked for a prominent airline for over a decade and won many International In-flight dining laurels for the airline.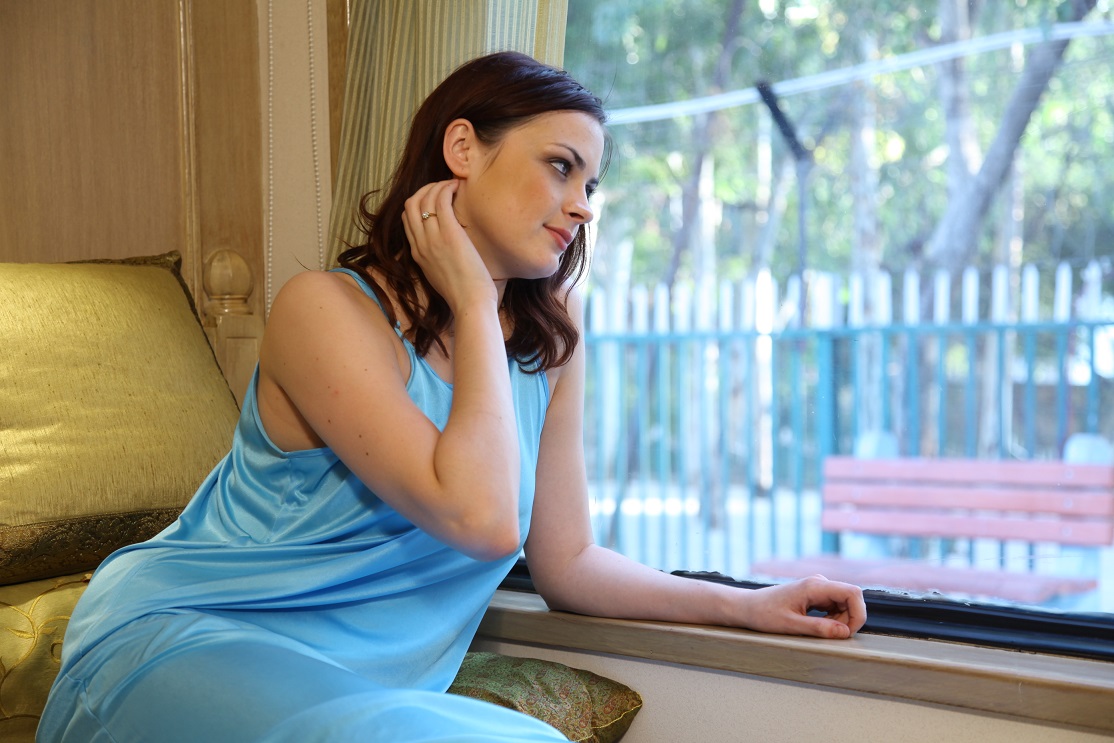 A third generation hotelier who has expanded into many forays of hospitality and proved his mettle in each sphere, Sunil attained a degree in Hotel Administration from the prestigious college Welcomgroup Graduate School of Hotel Administration in Manipal. He is a highly decorated and award winning professional with incisive result orientation with over twenty eight years of experience in Hospitality Industry ranging from hotels, airlines and railways.
2020 and 2021 were challenging years for the hospitality industry. In your opinion, how will travel trends change in 2022?
Travel post COVID has taken a sudden surge as people have been confined in a certain area so the new found freedom is what they are ant to take advantage of and start traveling again. Living it for the moment and making every moment count in their lives is what everyone wants to do owing to the lessons we learnt during the pandemic. The sudden surge is also because of most companies giving employees the option to work from home and remote locations which create a work life balance if one is close to nature.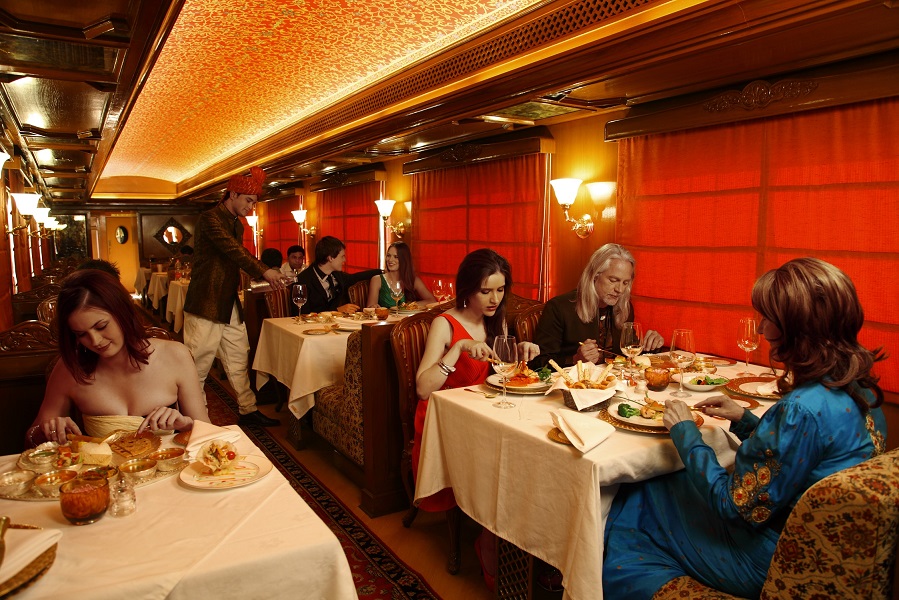 Building the right team is crucial for a property's success. What are the key skills you look for when hiring new employees?
The key skills which are often missing in the hospitality trade are empathy and accepting the fact that there are areas where one does not have enough expertise. To evolve is to accept those facts and work on them to make your team come out stronger and more robust.
 How important is it for a luxury train to have a solid gastronomic offering?
When you have people from around 90 plus countries visiting you and they are food and travel connoisseurs themselves it has to be ensured that you have a team onboard that can take care of those needs and that special aspect of the hospitality in which food plays one of the most important roles.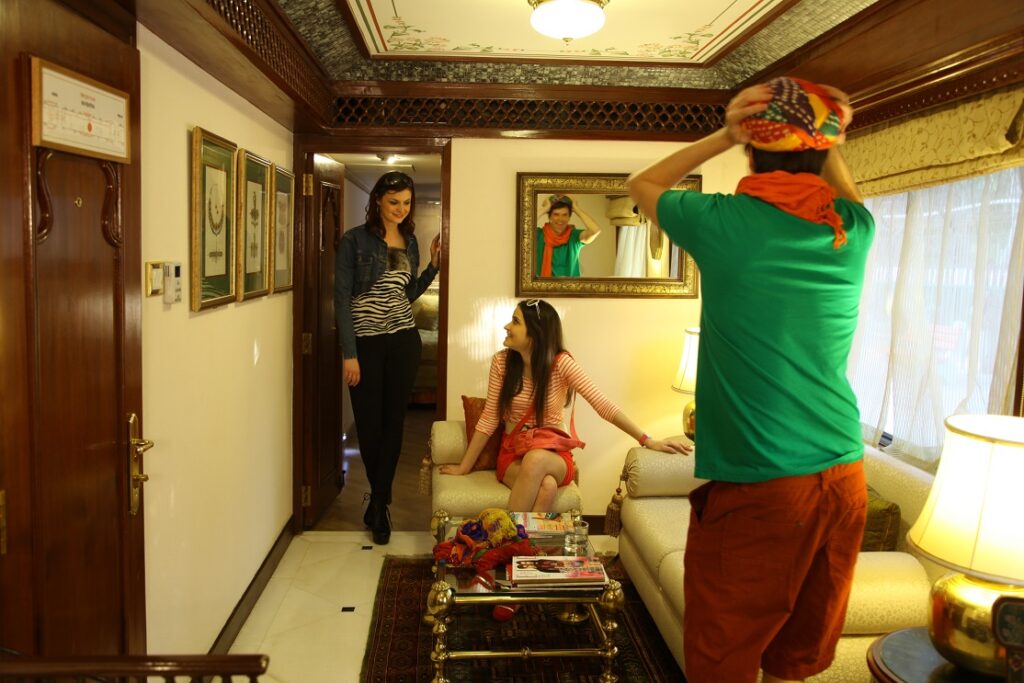 Was a career in hospitality/travel and tourism something you always dreamt of?  What is your advice to aspiring hoteliers?
I am a third generation hotelier and hospitality runs in my blood. Having been around hotels from the age of 5 till I graduated from the best hotel school of the country, it was a dream being lived through reality. Combining the back end with the front end and making improvisations in the system which is ever so dynamic is what I feel is the true life line of the trade.
My advise to all aspirants is simple 'Love your work and excel in your profession with constant improvisation'.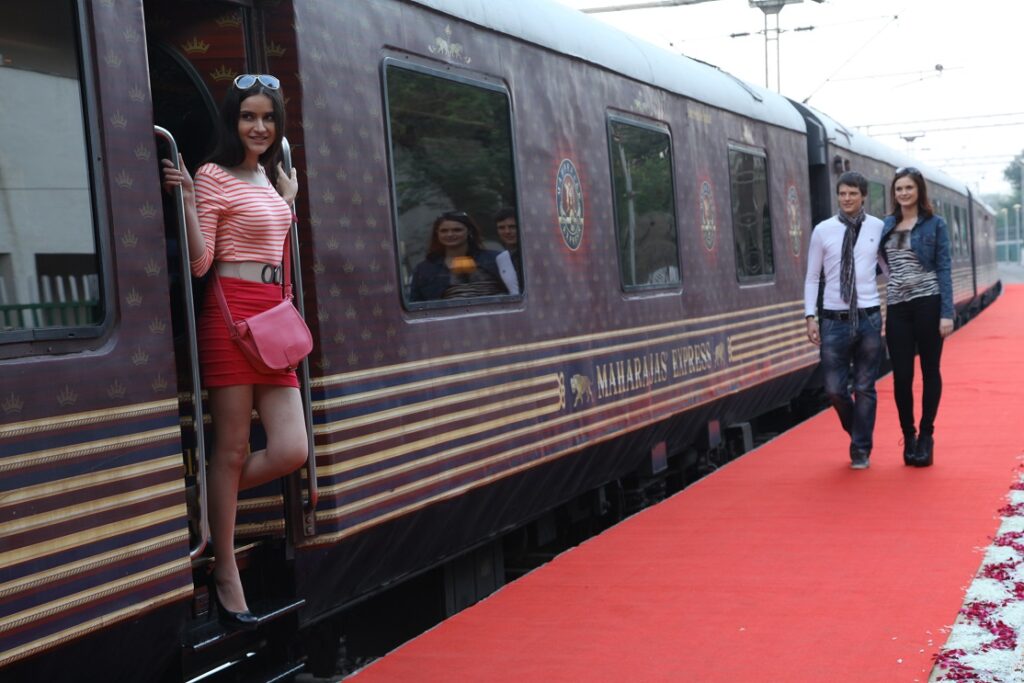 Which cities are your favourites for: 1) food 2) history 3) fashion?
For Food – Lucknow
For History – Jaipur / Jodhpur
For Fashion – Mumbai
What are some of the new measures your team has put into place to deal with the post-COVID-19 situation?
we follow all the standard protocols around the world and that includes social distancing, sanitizing, kits for travel and masks for all. To further supplement there is always an onboard paramedic who is available for all such emergent situations for the travelers.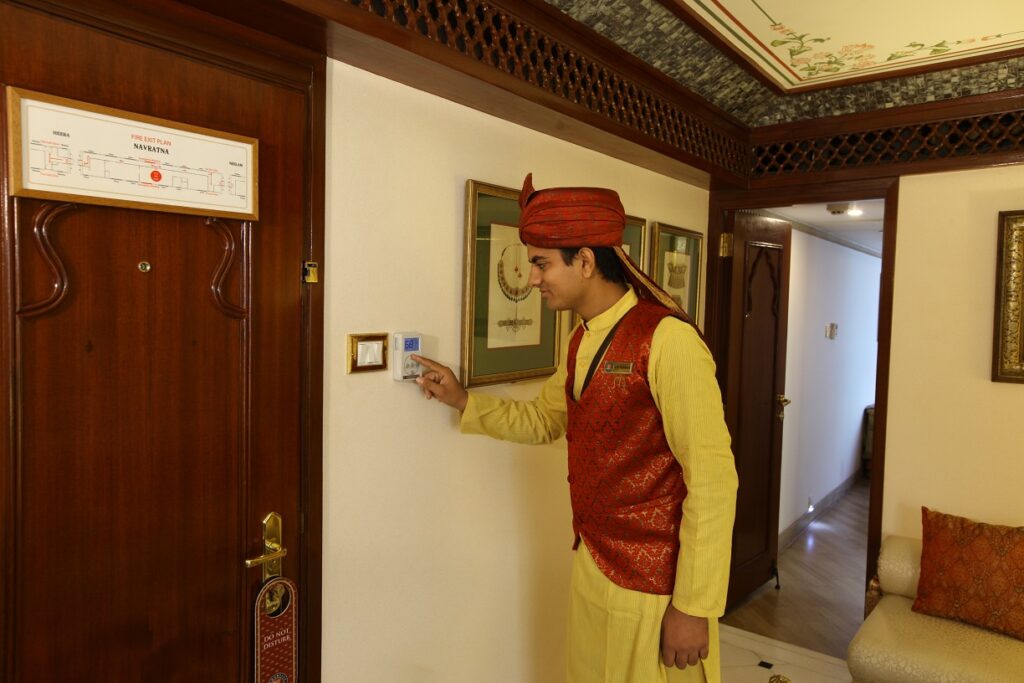 What would you do if you weren't in the travel/railway industry?
If not a hotelier i would be a dog trainer and kennel operator or an animal NGO activist.
 When are you happiest? At work, which is your most challenging activity and why?
When I am able to help our guests get optimum satisfaction and to make them smile. The most challenging activity is the logistical synergies on ground and train.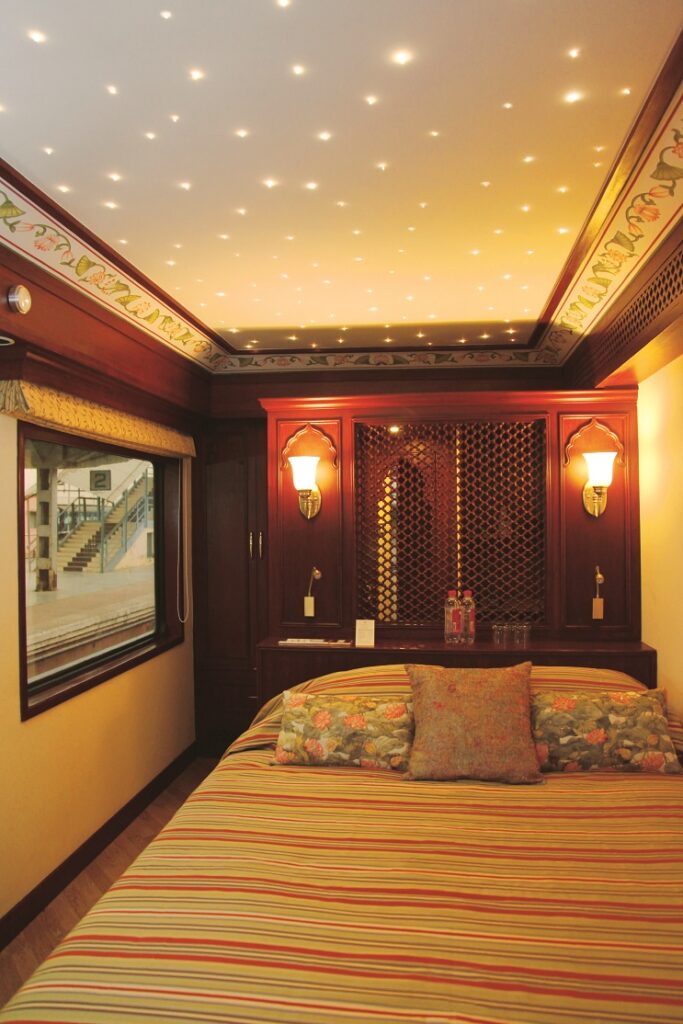 You've had such a successful career – what would you say has been your career highlight?
The struggle has been real and life started with 20 hours of work in shifts for a long period of time, which gave me so much insight on various situation handling and thinking out of box solutions. The highlight of the career I would say was having the Royal Family of a Middle Eastern country travel onboard. It was so much of an experience that made us see life on the other side. How hard and tough is the life of a head of state is just unimaginable.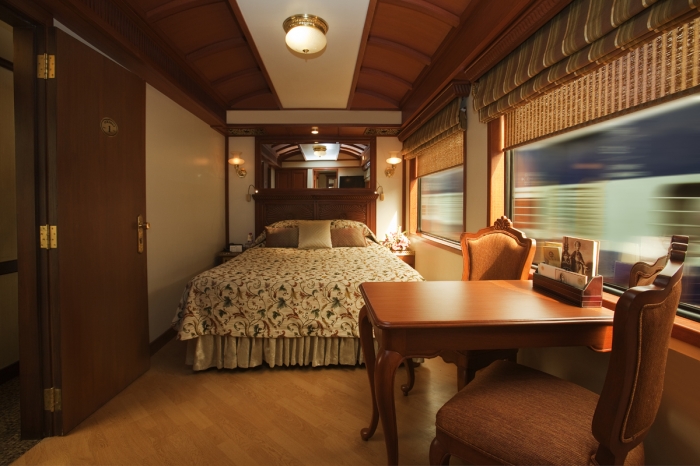 What is the best piece of advice you've ever received?
The best piece of advise was from a senior at work 'Learn from everyone, age, gender, nationality notwithstanding because learning is an ongoing process'.
Which is your favourite city for work and play?
My favourite city for work is Delhi and for play it is Mumbai.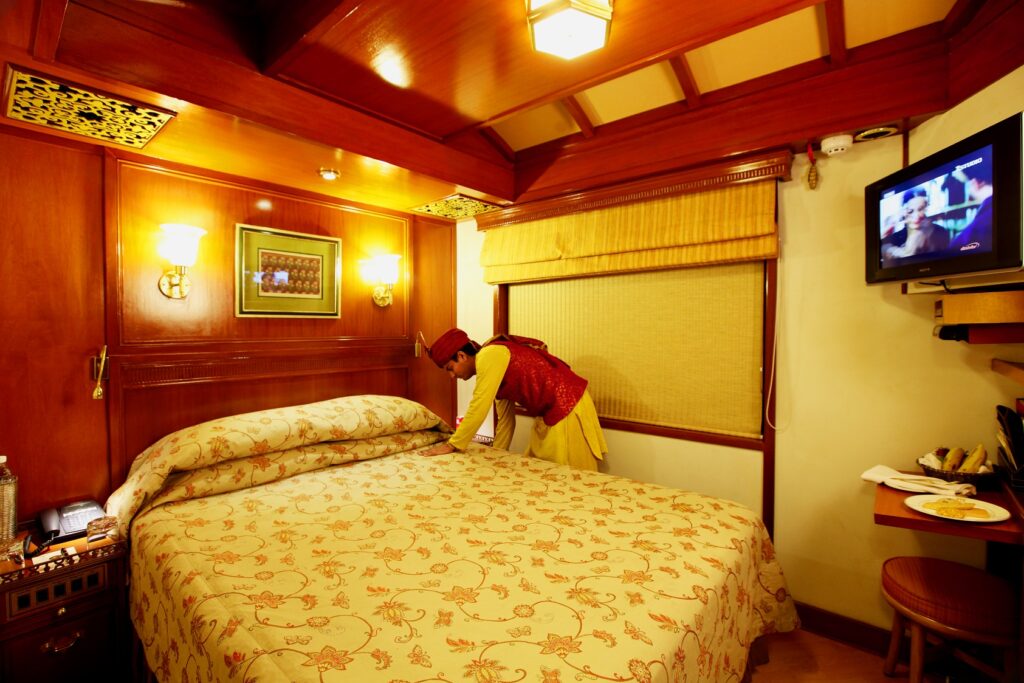 How does IRCTC stand out from other companies you have worked with?
There is so much more you learn when you come and work for a PSU. Mammoth organisation skills with definitive regional preferences and the super challenge of cost that works for the common man. No one company can provide you with such a complex algorithm to solve.