Shiv Bose is the General Manager at DoubleTree by Hilton Goa-Panaji. He was appointed earlier this year in April and has been instrumental in defining and bringing to life the property's (DoubleTree by Hilton Goa-Panaji) new positioning as a resort. He comes with an experience of over two decades in the trade and hospitality industry. As an astute hospitality professional, Shiv has a penchant for perfection and is always looking to raise the bar by taking calculated financial risks. Prior to his appointment, he has been associated with some of the leading hospitality names in the industry such as Marriott Hotels and Resorts, Starwood Hotels and Resorts and Oberoi Hotels. In his free time, Shiv enjoys a good read and is a curious traveller who loves to explore new places.
What makes DoubleTree by Hilton Goa-Panaji stand out from other properties you've worked in?
The beauty of this wonderful resort is it's location. Tucked away in the midst of flora and fauna, it presents a serene environment for vacation seekers. With the beautiful Mandovi river flowing near the resort to the vastness of the natural forest that the resort overlooks, this mystical feel provides a calming effect and makes the resort a haven to break the monotony of daily life. In addition to the general beauty of the resort, Goa has always been on my charts as a place to work. I have been touring this place for vacations from a very early age and have always found a sense of newness in this paradise.
Who is your typical customer? 
Families frequent the resort; they come to experience the serenity of our location and the beaches of Goa. Since we are centrally located, the resort becomes a convenient location to travel to the popular beaches and landmarks, which Goa has to offer.  We also get a lot of corporate group and convention business coupled with social events due to our location.
If you could plan a one-day itinerary for guests looking to explore Goa, where would you send them?
Goa has so much to offer that the mind gets colluded to make an itinerary. However, my suggestion would be to visit the Divar Island. It takes a day to experience the island to the fullest and the resort has packaged tours to facilitate guests who seek this adventure. The island is a ferry ride from Old Goa and is reminiscent of the bygone Portuguese era. We organize tours for our guests with a professional guide to explain the historic semblance of the place and do packed meals in a picnic hamper to add to this experience.
Building the right team is crucial for a property's success. What are the key skills you look for when hiring new employees?
We offer a very personalized service experience to all our guests and therefore we recruit for attitude and intent. Our detailed training program ensures the consistency in service delivery, which is the hallmark of any Hilton Hotel and Resort worldwide. We train all team members on service basics to technical expertise as per their assigned responsibilities. Such learnings are a mix of classroom sessions and on the job learning for a vivid understanding. Team members are evaluated on their performance and are given feedback for improvement.
What is the USP of your hotel? 
I normally jump to say the location and the pristine natural view. However, I strongly feel it is our team members who bring the warmth of Hilton hospitality to life. Our curated experiences are the best and have myriads of local culture in it's fold. From a traditional welcome, customized amenities that are inspired from the ethnicity of the land to the amalgamation of local culture in food and beverage offerings; the resort brings Goa to life within its precincts. We also have a range of resort activities that families can partake during their stay. These activities are inspired from the spirit of 'Travel in Togetherness' and aim to strengthen bonds.
What is the one dish that guests have to try when at your hotel?
We have our take on the Goan Fish Curry called the Feliz Fish Curry; this comes from our outdoor coastal restaurant called 'Feliz'. The Vegetable Xacuti is also a very popular dish among the vegetarians who frequent the restaurant. For light eats, I will high recommend the 'Rio Salao Burger'. It is a fusion burger and uses local bread, 'Pao' and other locally inspired ingredients in its making.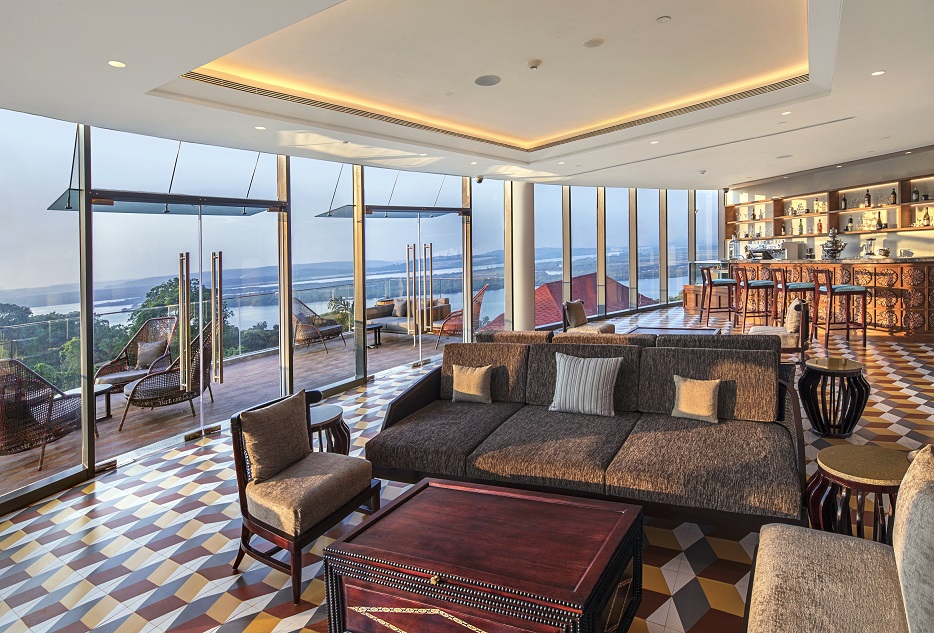 2020 was a challenging year for the hospitality industry. In your opinion, how will travel trends change in the 2nd half of 2021?
I am extremely optimistic that the tourism segment will see a rebound due to domestic travel in the last quarter of 2021. International travelers might take some time to make a beeline for Indian destinations but it is very evident that the discerning Indian traveler will keep the tourism industry afloat. Though a full-scale recovery is in the cards, we must learn from our past and be cautious with travel to ensure we follow the norms as advocated for the current times.
Was a career in hospitality something you always dreamt of?  What is your advice to aspiring hoteliers? 
I have always believed that hospitality is an art and not a trade. The profession gives a sense of satisfaction to hoteliers by choice and not by compulsion.  I will highly encourage the youth of today to join this industry and create their own unique identity. With the advent of international brands and the spread of domestic brands to cover more cities, the industry is well poised to offer enhanced careers to the hoteliers of tomorrow.
Which Indian cities are your favourites for: 1) food 2) history 3) fashion?
Being a Bengali, the food draws me to Kolkata and my hometown Jamshedpur. However, off late I am attracted to the Goan culture and its rich heritage. Needless to mention the diverse food and warmth of the locals adds up to the experience and makes this place a befitting venue to settle down.
You have worked in several cities, which is your favourite Indian city for work and play? 
Though I have a fondness for all the places I have worked, I would mention Bengaluru for work and Goa for play. I guess the latter will be the answer for many reading this article. If yes, Double Tree by Hilton, Panaji awaits your arrival.