Brewhouse ice teas are made out of real brewed 100% organic tea leaves, which means they aren't made from a powder or concentrates formulated in a lab, but by simply brewing tea leaves in hot water. Each bottle uses whole tea leaves sourced directly from organic plantations in the Nilgiris and Darjeeling, which produce some of the finest teas in the world. And since high quality brewed tea tastes great naturally, it needs less sugar than most other bottled teas do.  The Blueberry ice tea is brewed with the Blue Pea Flower (also known as Butterfly Pea flower or Shankhpushpi in India) along with green tea which gives it this unique purple-ish colour and berry-like tart flavour. This is also a very healthy brew, and has been traditionally used for a number of reasons including to treat pain, reduce inflammation and boost your brain health! All BrewHouse teas are bottled and vacuum sealed.
Siddharth is the Founder & CEO of Brewhouse Ice Teas. He was formerly an M&A banker with BNP Paribas in Singapore for over six years before coming back to India to launch his beverage venture. Siddharth has been an avid tea lover. Realizing the need for healthier and natural beverage products, his passion for tea led him to develop and bring to market India's first real-brewed bottled ice tea brand Brewhouse. He is an alumnus of IIM Calcutta and Delhi University.
What was the thought behind coming up with these iced teas?
Tea has always been a great way for people to refresh themselves. In India, for every cup of coffee consumed, 30 cups of tea are enjoyed! Our country produces some of the best tea in the world. We wanted to create a really great beverage made with good quality tea. Hence, Brewhouse was born.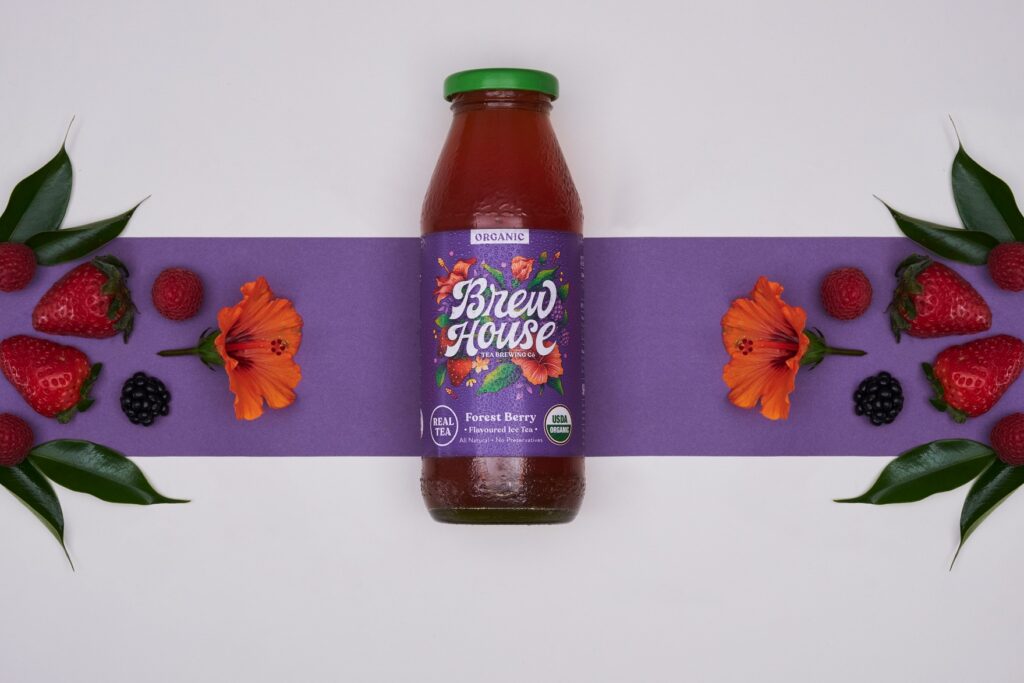 How has the pandemic changed the way you work?
While we have always had a strong retail presence, the pandemic presented us with the opportunity to strengthen our digital footprint. We are available across some of the biggest online stores, including Amazon, Big Basket, Grofers, Swiggy Instamart, CRED and more. Apart from our partners, we also started selling through our own website post the Pandemic and today online sales is the largest contributor to the business.
Are these iced teas available all over the country currently?
We are available in the top 15 cities in India in retail stores as well as institutional points of sales, as well as online through our website and partners. We have partners across hospitality, food and beverage, cinemas, airports and more.
What is the USP of your product?
We make a natural, organic product that we are happy to serve to our children, friends and family. Unlike traditional ice tea brands, we brew the tea on-site right before bottling in large tea bags instead of using a powder or concentrate. We also use high quality organic ingredients and we don't use anything artificial. Our endeavour has been to keep the product really simple and as close to home made as possible while creating something that is shelf stable and delicious and tea is great at this as it's a robust product that does not spoil due to the natural antioxidants present in tea.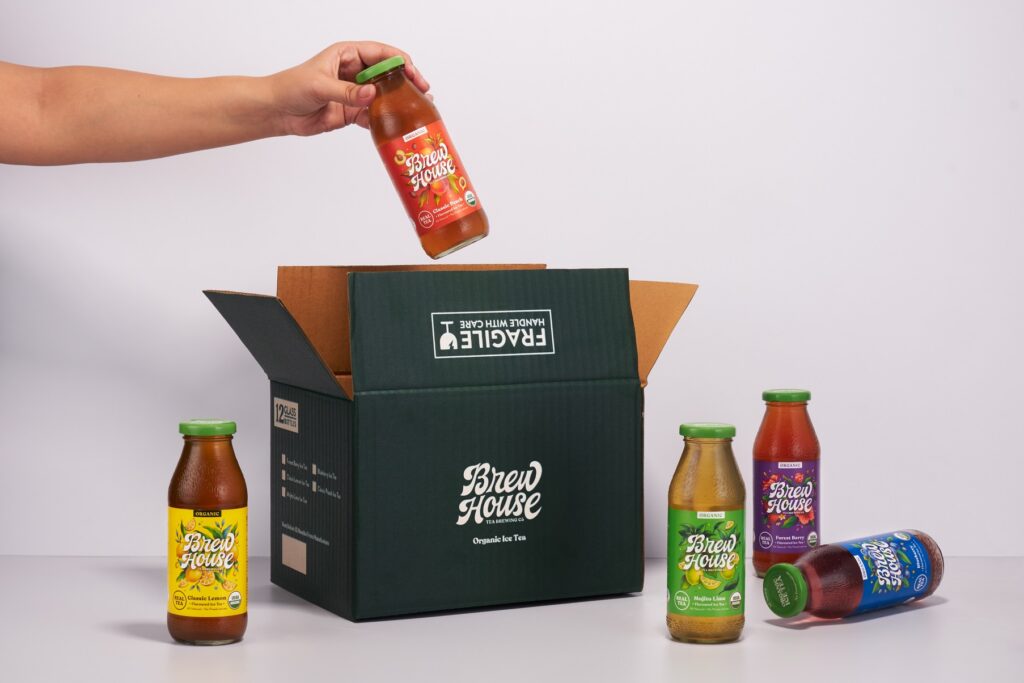 At work what is your most challenging activity and why? 
There are many challenges in scaling a brand from marketing on a shoestring budget to getting great people to work with you but it all fun when you believe in the journey.  There isn't one thing that I can say is most challenging.
Future plans?
The future is bright. We recently launched a new line of Coolers, a combination of whole-leaf tea, refreshing lemonade and complementary flavours. It seems to be gathering quite a cult following among our customers, and we have no doubt it is bound to become a favourite. We also have a one-of-its-kind Ice Tea subscription that we launched in Delhi NCR, and the response has been fantastic! We've sold over 50 lakh bottles and D2C now allows us to enter more categories. We plan to get into selling our organic black tea and some new product lines that we can test online.  .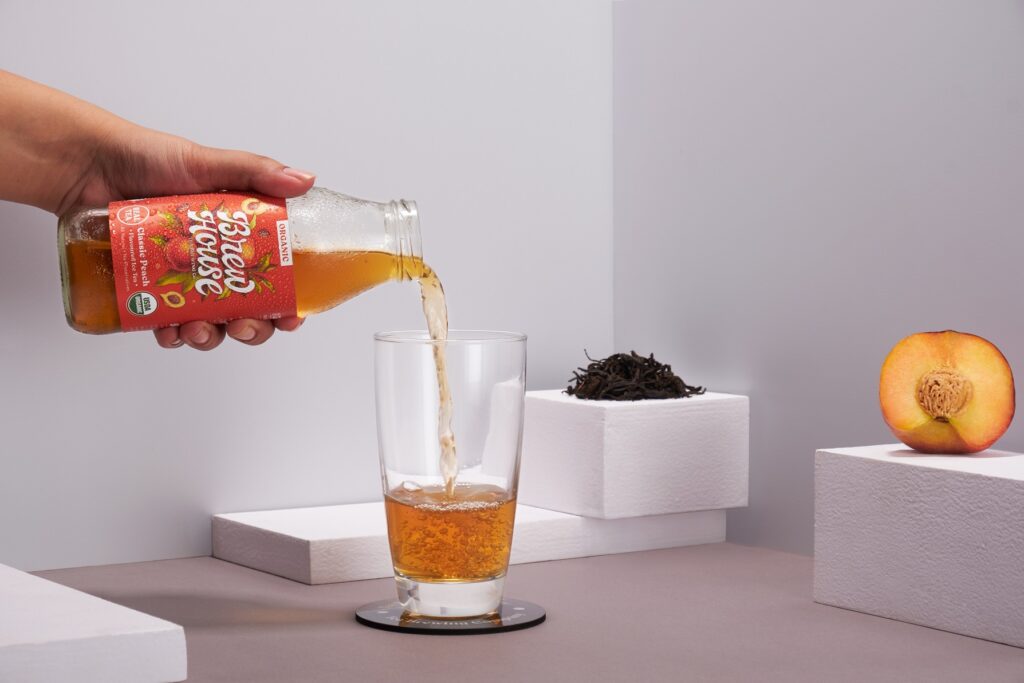 Does tea drinking have anything to do with age or lifestyles or just personal tastes and preferences?
Tea is essentially a functional beverage. People drink tea either habitually or occasionally but for one of a few reasons – to wake up or stay alert or to relax and unwind in the middle of the day or at the end of work day etc. The unique thing about tea is that it is both a stimulant and a relaxant. Caffeine in tea stimulates while L-Theanine (which is only found in tea) helps to relax the mind which reduces stress, increases calm and focus. It's alert relaxation. This is what makes tea a universal drink for the ages. There is growing research around L-Theanine's ability to counter the negative effects of only caffeine consumption and there is evidence that the combination of caffeine and L-theanine is better than having any one of these alone. We have customers from 16 to 60, and they all love Brewhouse Ice Tea.
What's the secret behind producing an excellent bottle?
For us, it all starts with the quality of the ingredients, and that is where we believe in zero compromise. We source our organic whole tea leaves from small organic farms in the Nilgiris, brew it to perfection and bottle it with the same gentleness. The secret to a great Ice Tea is the tea itself.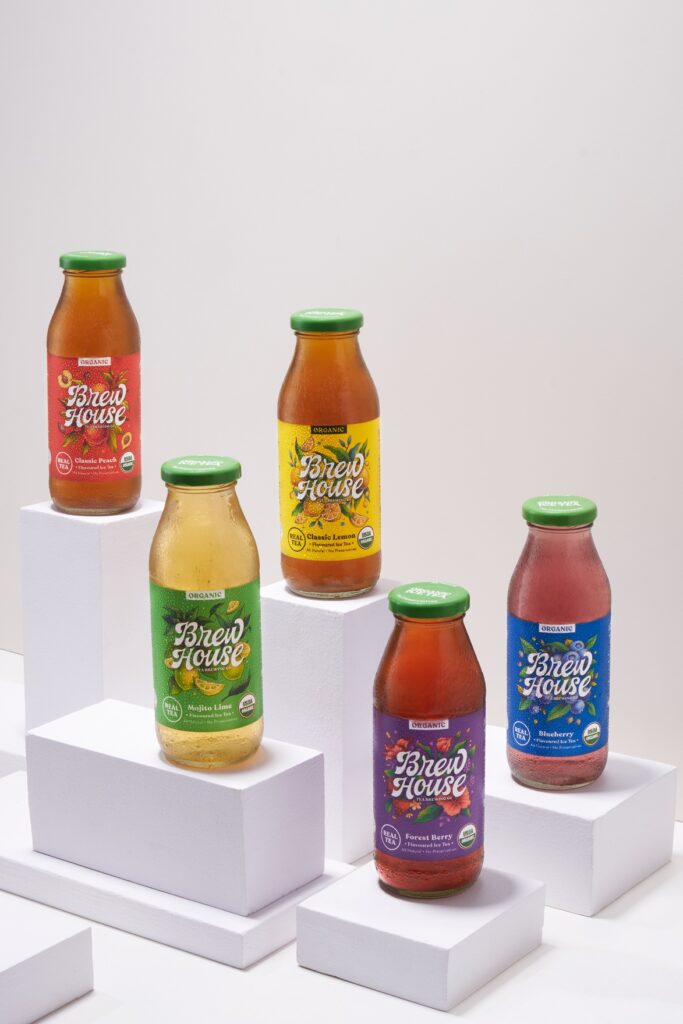 What is the best advice you have received so far? 
Don't listen to the experts – listen to your consumer.
How do you think your teas pair with Indian food?
Ice Tea is a very friendly beverage, and it pairs wonderfully with Indian food. Tea is able to wash down the strong flavours of Indian food with its natural tannic acidity.
Where are your tea leaves sourced from?
We work with small, independent organic farmers in the Nilgiris. It is one of the oldest mountain ranges, located at the tri-junction of Tamil Nadu, Kerala and Karnataka. Before we settled on the Nilgiris, we tried teas from more than 100 farms in India. However, the Nilgiri tea had the perfect balance of taste, strength and flavour, and it made a great base for our Ice Tea.