Sascha Lenz is the General Manager at Park Hyatt Chennai since August 2019. Originally from Germany, he started his career in 1999 with Starwood Hotels and Resorts. He then joined the Mandarin Oriental Hotel Group in 2004 at the Kahala Mandarin Oriental in Honolulu, Hawaii and was soon transferred to Hong Kong as part of the opening team of the Landmark Mandarin Oriental, Hong Kong in 2005. Sascha's career with Hyatt began in 2007 with Grand Hyatt Berlin as the Assistant Director of Food & Beverage. He subsequently moved to Russia to assist with the opening of Hyatt Regency Ekaterinburg in 2009 and later transferred to Hyatt's first Andaz brand hotel at Liverpool Street in London during the Summer Olympics in 2012.
His most recent stint before joining Park Hyatt Chennai was as Executive Assistant Manager, Food & Beverage at Grand Hyatt Goa, where he was responsible for planning and controlling the work of the food and beverage and hotel operations. With his international expertise and fresh insights, Sascha continues to ensure his team Park Hyatt Chennai provides guests with an intimate hotel experience that celebrates fine art, delicious food and wine, as well as truly personalized service. For him Hyatt really feels like home and he is glad to have worked with its various brands. There were many great moments during his tenure with Hyatt hotels and he looks forward to creating more such memories in Chennai with guests and colleagues.
What makes The Park Hyatt Chennai stand out from other properties you've worked in?
Most hotels have some unique features that make them stand out. They might be expansive spaces, lots of natural light or a specific architecture. Park Hyatt Chennai gives you a sense of calm as you enter. Even though located in the heart of Chennai, one remains disengaged from the chaos of city. Every aspect, from the public spaces to rooms, restaurants and bars, is purposefully designed to give guests an experience reflecting the Park Hyatt brand. It is world – class contemporary architecture, matched with luxurious residential interiors, expertly curated contemporary art and earthy details. It is truly a 'home away from home' with highly personalized and fully engaged service; renowned art and design; a profound reverence for culture and exceptional food and wine.
Who is your typical customer? 
The affluent traveler who appreciates design, exceptional food and beverage, intuitive service and understated luxury. Ideal for corporate travelers accustomed to luxury amenities.
If you could plan a one-day itinerary for guests looking to explore Chennai where would you send them?
Chennai has one of the most scenic roads that runs parallel to the Bay of Bengal and connects Chennai with Kanyakumari via Pondicherry called East Coast Road. There are several picturesque beaches that are a must visit along this route. Chennai is also known for its beautiful temples like the Kapaleeshwarar temple and the famous Mahabalipuram Shore Temple, which is also a UNESCO World Heritage Site. For the shopping enthusiasts Mylapore and T. Nagar are well known for Kanjeevaram Sarees and traditional South Indian jewelry. For foodies Murugan Idli and Sangeetha Veg serve local favourites.
Building the right team is crucial for a property's success. What are the key skills you look for when hiring new employees?
While we of course look for a set of certain qualifications, our priority is to look at a candidate's ability to deliver genuine experiences to our guests. We are looking for individuals with engaging personalities that are able to anticipate what our guests are looking for at any time during their stay. There is a lot of great talent out there, but we are really looking for individuals that our guests will remember and come back for.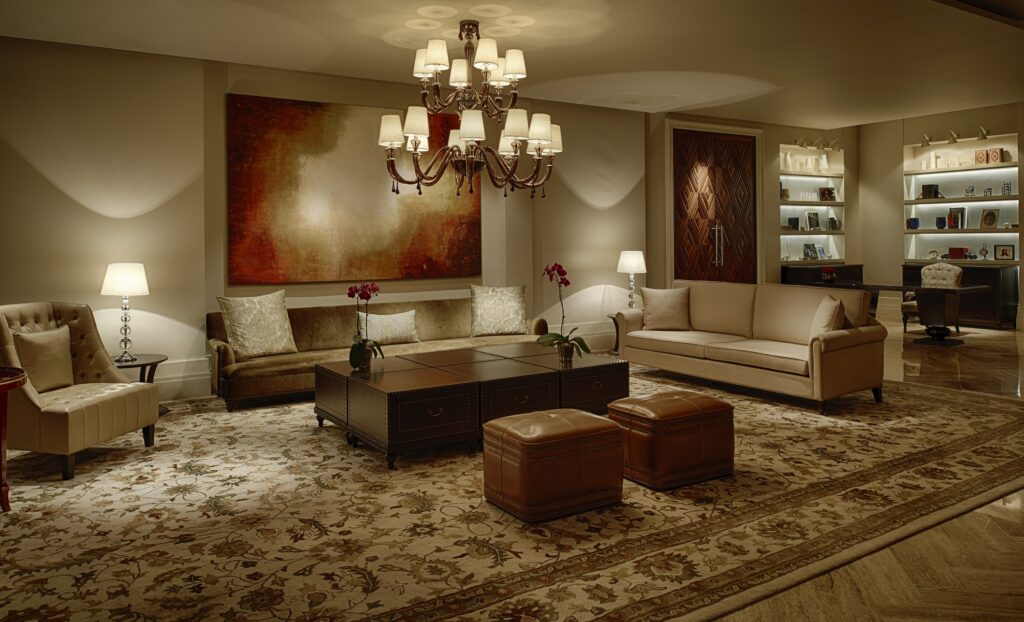 What is the one dish that guests have to try when at your hotel?
For me it would definitely be our Lamb Adana Kebab served with Turkish bread and Garlic dip. It is a specialty of The Flying Elephant and has been developed with great care. The recipe and preparation methods are a well-kept secret though.
2020 was a challenging year for the hospitality industry. In your opinion, how will travel trends change in the 2nd half of 2021?
The travel rebound post the first wave took almost 6-8 months. After the second wave, the revival came in a shorter period of 2-3 months. The current travel sentiment seems positive and we already see a slow but steady return of corporate travel. With the easing of restrictions for gatherings, the events segment is also performing. The average rate is also steadily increasing and if nothing untoward happens, we may well be on the road to recovery. There is a shift in the market segmentation with more domestic guests than international. As expected, demand for staycations and leisure travel has increased since coming out of lock down.
Was a career in hospitality something you always dreamt of?  What is your advice to aspiring hoteliers? 
Hospitality was something that I got exposed to early on when I was working in hotels, restaurants and bars during my college years to earn some money on the side. I always enjoyed being able to connect with new people and the experiences I had certainly made a lasting impression on me. I was not immediately sold on the idea of working in hospitality as I saw the long hours and hard work that goes into running any hospitality business, but the passion for this industry eventually made me stick to it. In retrospect, I would always choose this career path again.
For young individuals, who are looking at a future in hospitality, I would have the following advice: As with every career, the initial years will be tough in terms of learning, working hours as well as maybe your salary. Your experiences will most definitely not always live up to what you had this career envisioned to be. They will however be fulfilling if you put your best foot forward, show commitment and initiative. The teamwork and camaraderie in hospitality is unlike any other industry I believe, as there are so many different aspects to a successful running of this business. It requires you to be your best self and bring your individuality into the business. If young aspiring hoteliers are able to apply their personalities and skills in a meaningful way, they are destined for greatness in hospitality.
Which cities are your favourite for: 1) food 2) history 3) fashion?
I always found Hong Kong to be one of the best food and beverage playgrounds from a visitors and operators point of view. The wide food and beverage bandwidth available in a relatively small area is I believe unmatched. From seedy alley bars, tiny tea shops, breakfast spots, amazingly fresh seafood, family restaurants to all of the big names in the culinary world like Joël Robuchon, Pierre Gagnaire and Chef Nobu Matsuhisa, you'll find them all within a walk-able distance of each other.
I love Berlin for its history and sites as it has such a great variety of old and new. I always felt the city went through great length to preserve its eventful and sometimes troubled history. The city has gone through a very trans-formative process since the reunification of Germany and has so much to offer in terms of history, museums and new developments.  As for a favorite city for fashion, I am sure there are people better equipped to comment on this, but I always liked Berlin again its variety of underground and well-established brands.
You have worked in several cities, which is your favourite city for work and play? 
People ask me this question a lot when I speak about where I have worked throughout my career. Looking back, it is really difficult to name that one place that you enjoyed the most. It is always what you do not have that you miss the most. Every place had its very own highlights from a professional and private life point of view. If I had to name one, I would say London as it, again, has so much to offer culturally, in terms of recreational and overall quality of life. It is metropolitan, but has some amazing places within that make you feel you're in a village. On top of that, it was just an hour's flight back home, which is always a plus.
When are you happiest? 
When I am with my family.