Moreish Cakes as a concept started back in 2009 when founder and artist, Monica Cavallaro, started creating celebration cakes for her family. As the years went by, requests started to filter in from family and friends for cakes and bakes for parties. In 2013, after a long battle with illness, Monica, needing a creative outlet placed her spare energy into baking and perfecting her recipes with the view to officially launch and grow Moreish Cakes. In the year 2015 she entered The Great Australian Bake Off on Foxtel and finished up as a finalist in 2016. She created wedding cakes for the incredibly successful Married at First Sigh on the 9 network from 2016 to 2021 and weekly themed cakes for the dessert trolleys on the very popular Zumbo's Just Desserts which aired on channel 7 and now on Netflix internationally.
In between all of that, Monica has continued to create show stopping wedding cakes, working on her own line of specialty products in the More Range, judged baking and caking comps across the world, presented and demonstrated at all of the biggest shows, made cakes for celebrities, featured cakes, tutorials and interviews in magazines worldwide, created recipes, became an Ambassador twice over and tours regularly teaching. Monica insists her greatest claim to fame is being a mum to two awesome children and wife to a very understanding and supportive husband.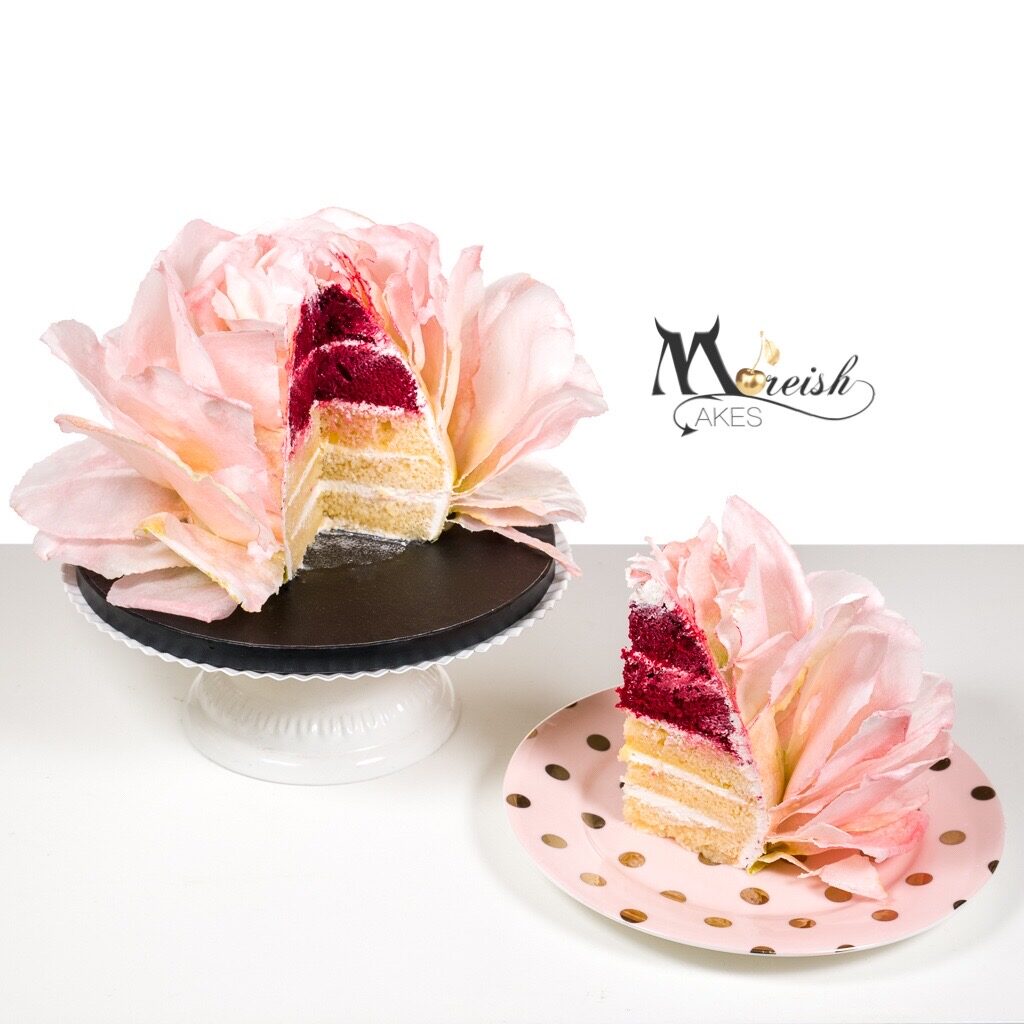 What inspired you to become a pastry chef? You've been in the
industry for quite some time. Would you have done anything differently when first starting out?
What inspired me was the pleasure of baking. The science of how ingredients behave together and the creativity you can add to it. What would I have done differently? To be honest, not much perhaps had more faith in myself earlier on. I lacked confidence and spent way too much time comparing myself to others which I know now to have been a waste of time, as we are all unique and have something to offer in our own way.
What is the philosophy and ethos behind the food you create?
That sounds way too formal for me! I like to keep things simple, easy, enjoyable and delicious! I find most of my followers and students engage when they can relate to what I am making. Plus, in my workshops I talk a lot about the person too, not just the bake or cake, we all add a little of ourselves into everything we create. To me, a bake is the sum of, a good recipe + good quality ingredients + the person = delicious awesomeness!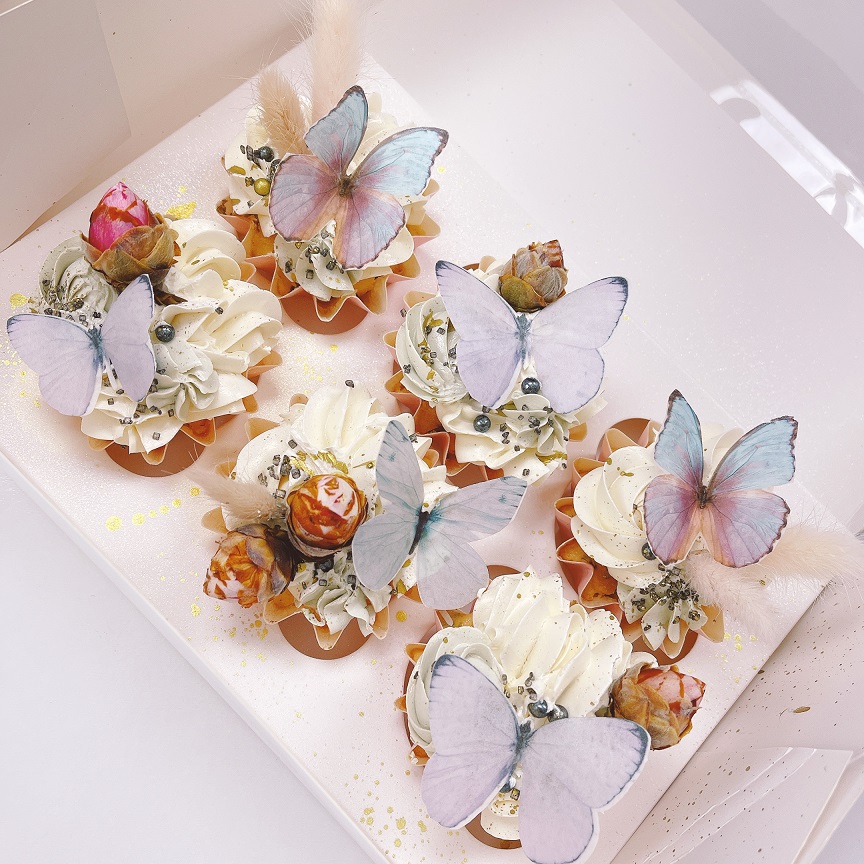 What's the latest trend when it comes to baking and patisserie?
My mind spins when I think of all the things that are up and coming in the baking world. We will see more combinations as the baking and pastry world collides further. Think along the lines of Cruffins and Cookie Brownies etc. The other thing we are seeing more of, is what I call 'over Loading' of bakes, like high top cupcakes, over stuffed macaroons, giant stuffed cookies etc. It's like a feast for the eyes that your mouth can't quite wrap itself around to bite into, have to be honest, I love this trend so much as I  am always about 'More is better'!
What is one food (pastry) trend you wish would just go away?
I had written a different response and scrapped it and decided to say instead, I wish judgment would go away. Each person is doing their very best and unique in their own way. So I would love to see us compare each other less and praise and encourage more to do better rather than the opposite – spreading a little sweet honey love around brings more bees than vinegar does.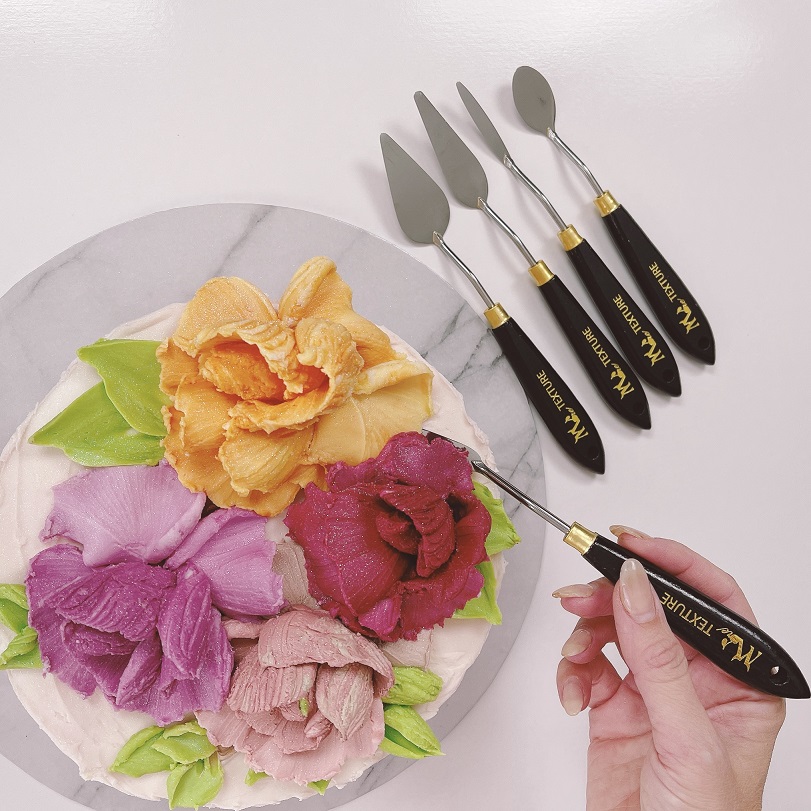 What is your baking style and the philosophy behind it?
My baking style is fun and love. The more I bring to it the better the results. I can tell straight away from my dough or cake or meringues etc, if my heart wasn't in it. So bring on the loud music, the dancing, the fun and too much coffee when I am creating. It all equals deliciousness!
What's your favourite comfort food? What's your favourite
pastry or cake or baked product?
I can't say no to good Danish pastries, anything with apple and cinnamon in it or baklava!! And my backside can prove it. hahahahah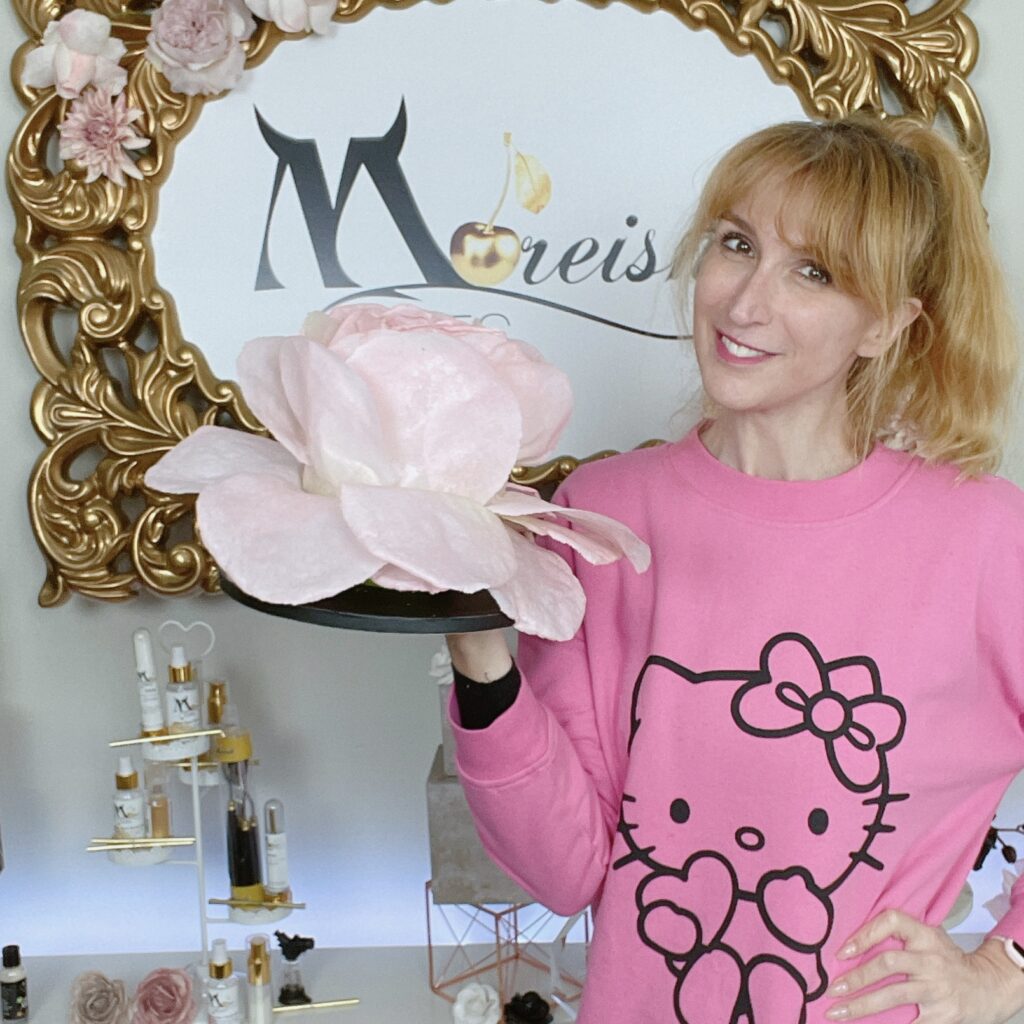 Who or what was your inspiration to become a pastry chef?
I started baking and making desserts very young, but it wasn't until mid 2000's did I really become passionate about it. With books and social media opening up I started to follow chefs like Anna Olson (It was Anna's recipes that helped me grow and land myself on The Great Australian Bake Off and many of my recipes were based originally off hers) and Eric Langard (who I was obsessed with and embarrassed myself with at a Sydney show a couple of years ago when I pounced on him) and it all just blew up from there. Now I am the proud owner of over 100 specialty pastry and baking books and we won't even talk about the amount of saved recipes I have on my laptop. I can't let this question go without mentioned Adriano Zumbo, whose creative culinary genius along with Heston showed me that you need to think outside the box (or recipe) to truly move forward.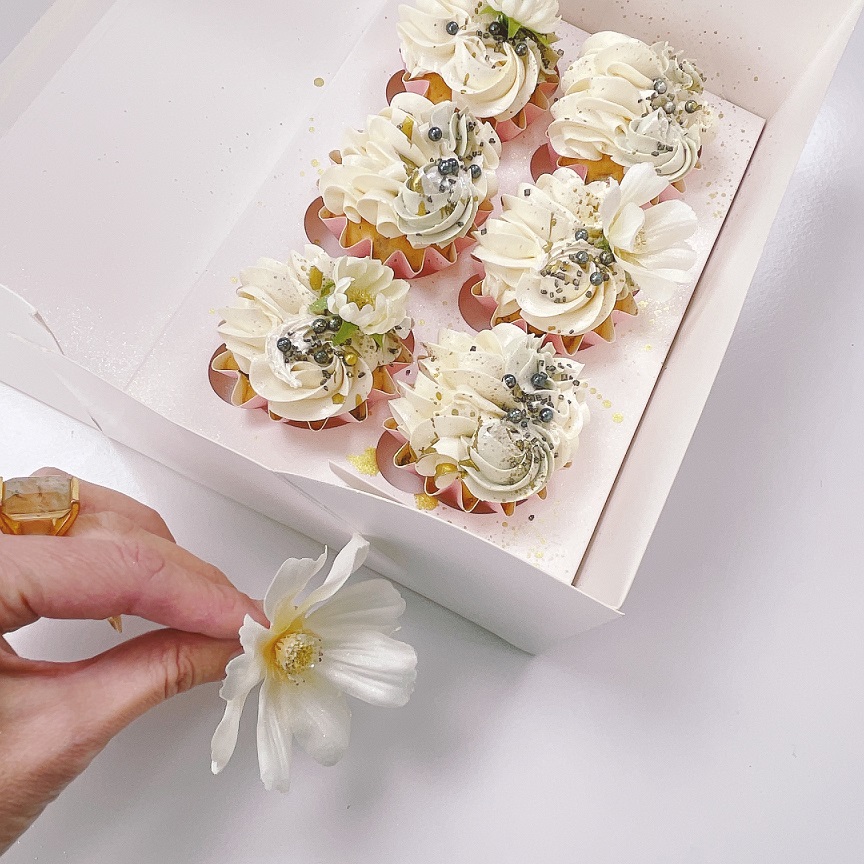 What is your advice to aspiring pastry chefs?
Practice, experiment and practice some more! And, while I know this comment won't go down well with some chefs, be different, be original, don't stick to the recipe or make things the way it's always been made or how you were taught, go and experiment, create and add a little of yourself into every creation and it will take you far.
Future Plans?
Oh boy, how long have we got!??! I have a list the length of my body (which is very long !!) of future plans and projects. That include, expanding my Moreish product range which I am proud to say is now worldwide (as I have so many ideas to help the industry), more workshops, more teaching and demonstrating, more TV work, new cake decorating techniques, more travel and expansion. And no, I have no plans for a book.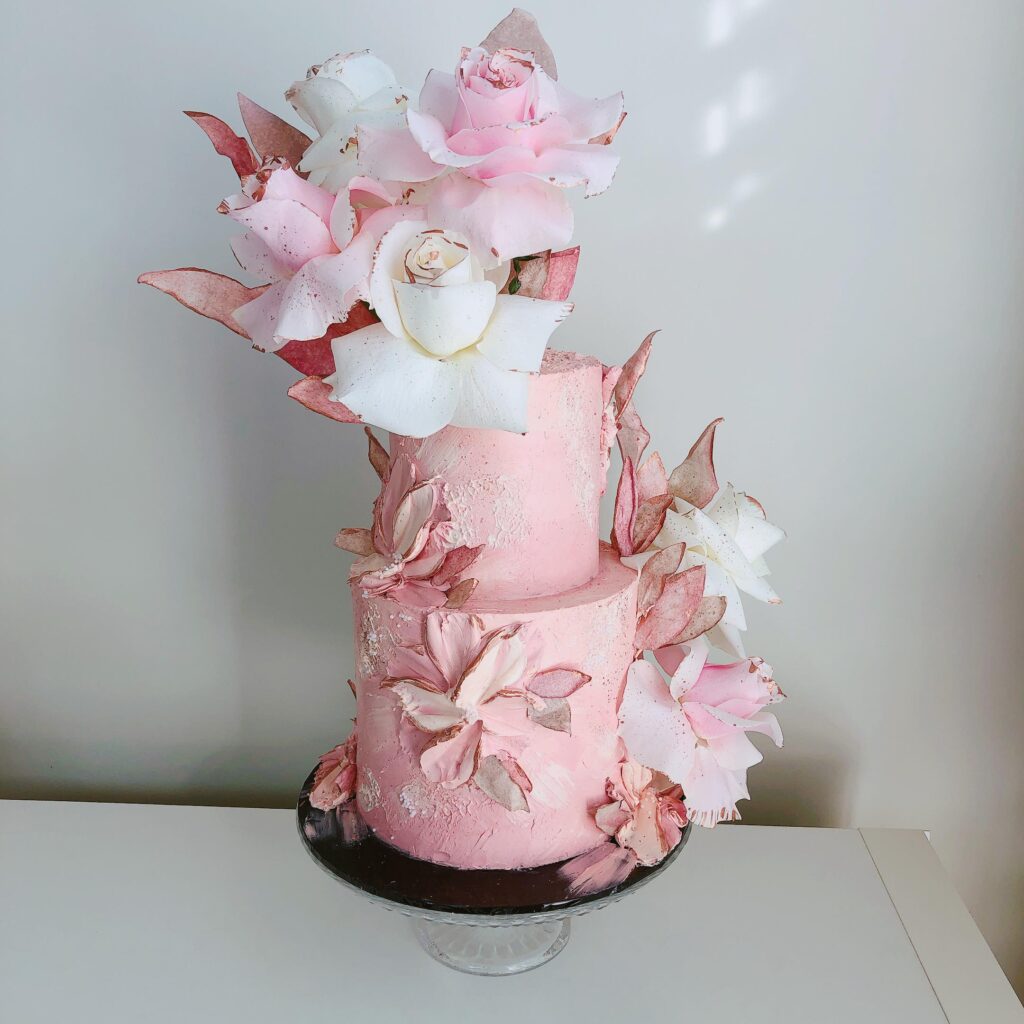 Would you consider yourself as an artist? Are you inspired by artists when you create your pastries? When you create different products everyday where do you get inspired from?
That is awesome question! I am a creative artist. I like to say now that I am an edible artist! So whatever I make has to taste as good as it looks. In school I majored in art and music. My medium was clay so cake decorating and working with dough and pastry came so naturally to me. And while I moved away from it while working in the corporate world, at home I continued to create art and music, so it was only natural for me to come back to it. I am constantly inspired by things I see every day from nature and it's every changing lines to the movement of garments and dresses as women walk by. I love to follow new artists of all mediums and closely follow fashion designers as their creative minds are amazing. And when it comes to flavours, I like to delve into cultures I haven't considered as yet for new notes to add to my skill set. Honestly, my inspiration is usually more aesthetics than in flavours.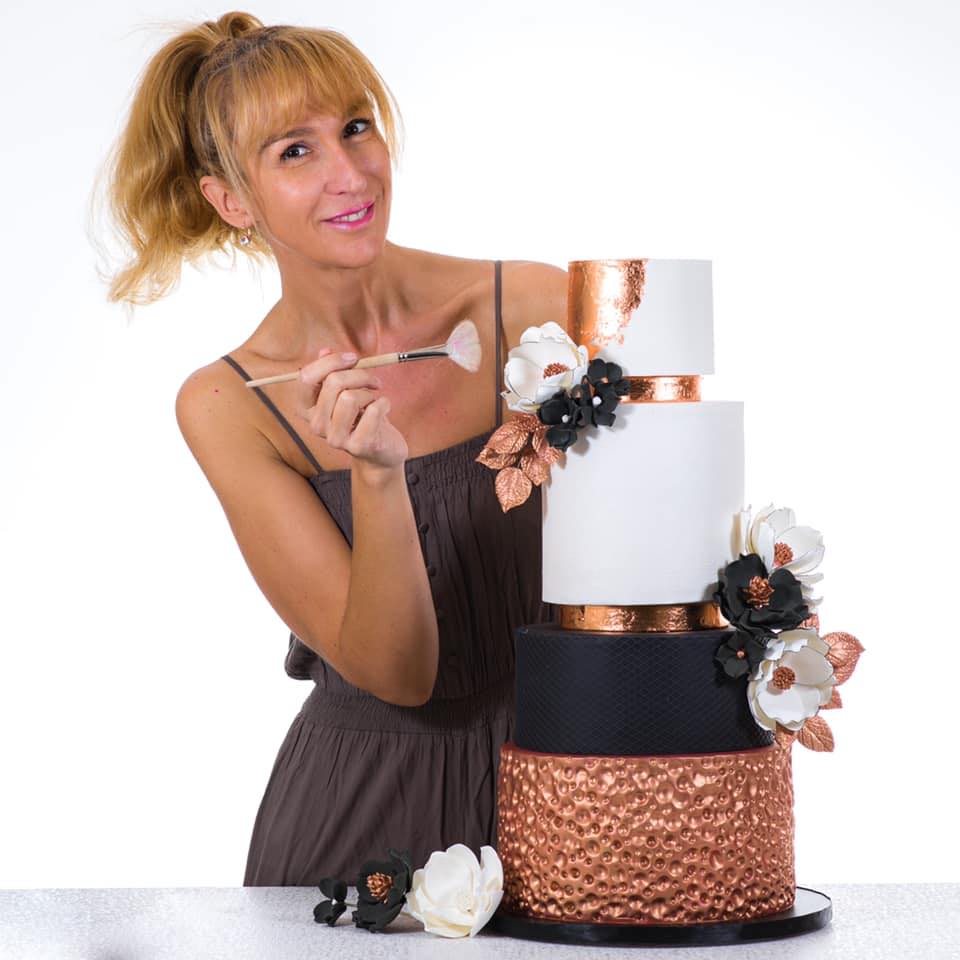 What would you say is the key/winning feature of your creations?
That is an interesting question as I have never thought about it before. Perhaps I can refer back to what I often hear as feedback from followers who say, I knew it was your cake/bake as it was so you! So I think it's the creation that reflects the person and their style, so creations have their own unique style that must represent me every time. This kind of goes back to what I said before that we add a bit of ourselves into everything we create and people truly see it as a reflection of you.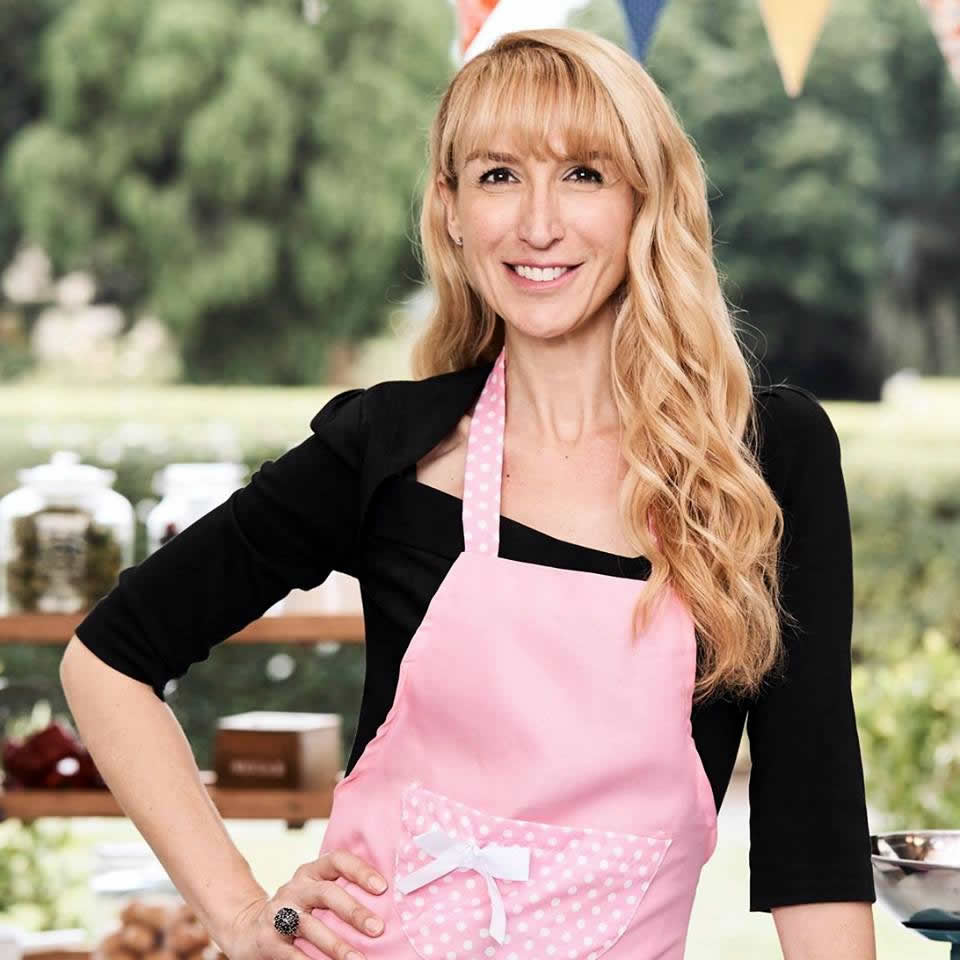 What are the most important considerations when crafting your menu?
My world is a little different, in that I don't have a shop front, or a regular menu my clients can choose from. I removed the flavour menu from my website and order forms over 5 years ago. My uniqueness is the flavour offerings for every cake; every bake etc is uniquely designed for that person or couple. When picking flavours I ask my client/s what is they favourite ice-cream or what dessert do they more often order and I design a combination based on that feedback. 99% of the time they say yes to my idea. If I am baking for fun, it's whatever I have a craving for that day. Usually it is overtly spiced, layered with citrus or fruit notes and always with too many calories!
Have you ever considered being a vegan chef? How practical is it
being a pastry chef?
Oh that's a loaded question!! Vegan is not something that grabs my passion and while I do some bakes in it, I prefer to leave this side of pastry and baking to the experts and those that truly love it. I have a few vegan options coming but until I feel that I have nailed it, I wouldn't be professing to anything at this stage. I am very much a perfectionist and when I tackle a recipe or technique I focus on it for months until I feel that I have exhausted every aspect of it. And then maybe I might unleash a new recipe onto the world!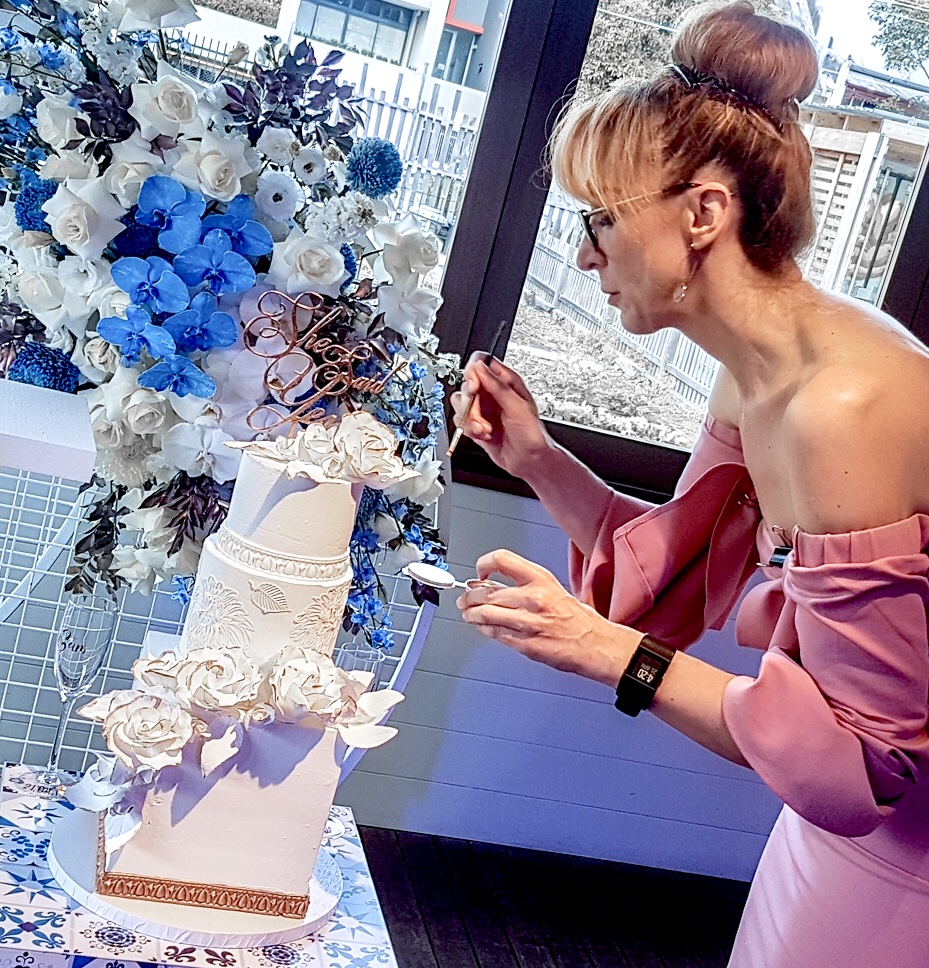 What's your signature dish?
Ohhhh, can I be cheeky and say I have 2? One for sweet and one for savory! For savory, it would have to be my pizza dough and technique. When I post that we have made pizza, the amount of messages I get it over whelming, and for sweet is my meringues! Super crunchy, never sticky, melts in your mouth with no residual sugar, always flavoured with something yummy and never eggy. Meringue is such a useful technique as it can be used for everything from the base of a dessert to decoration and a flavour note. Aside from pizza, if it's something I am making myself to eat, rum babba… with so much rum in it that the kids are banned from eating it, yummo.
Which is the dish you've created that you are most proud of and why?
Last year, while in lock down I went back to patisserie and created a spice tropical entremet that was mind blowingly good and I made it into the shape of a tall cake, as if it was a regular birthday cake. The birthday boy didn't realize until he cut into it as it was decorated like a regular fully loaded drip cake. It was a play on combining full blown patisserie with regular cake decorating. Fun, and I would do it again.