Rocco Bova is Managing Director – Grupo Hotelero 1800, Cuatro Cienegas in Mexico. He is an Italian and has had a remarkable career to date which includes leadership positions in luxury hotels such as Four Seasons, Aman, St. Regis, LUX* Resorts internationally. A passionate, energetic and enthusiastic personality, with over 20 years of international experience in 11 countries from classic to cutting edge, from business to resorts operations and from golf to wellness. Previous to his current position, Rocco led Chable' Yucatan for four years to become one of world's best wellness resorts with many awards and accolades, as well the leading luxury Mexican born brand.
His current responsibilities are to lead the boutique hotel and natural parks and work with the owner to develop one of the most important touristic projects in Mexico, one that promotes eco-tourism, a sustainable business model which cares for the environment.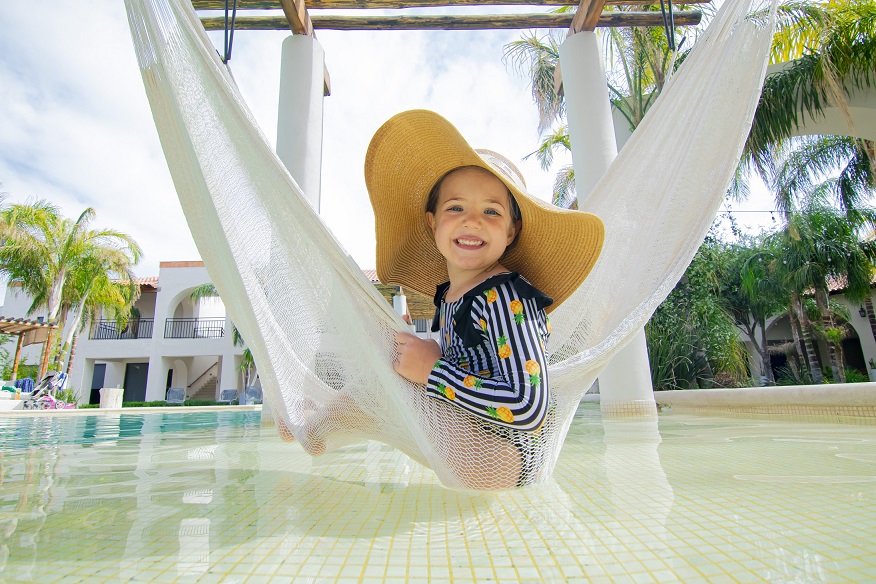 What makes Grupo Hotelero 1800 stand out from other hospitality brands?
We are a young company and therefore more agile and up to date with the current trends. Besides, we have an owner with a long term vision on sustainable tourism and this is the main reason I joined this project. All of our hotels or glampings will be small in size (less than 100 units) and we will focus 100% on growing only locally, meaning only in the town of Cuatro Cienegas.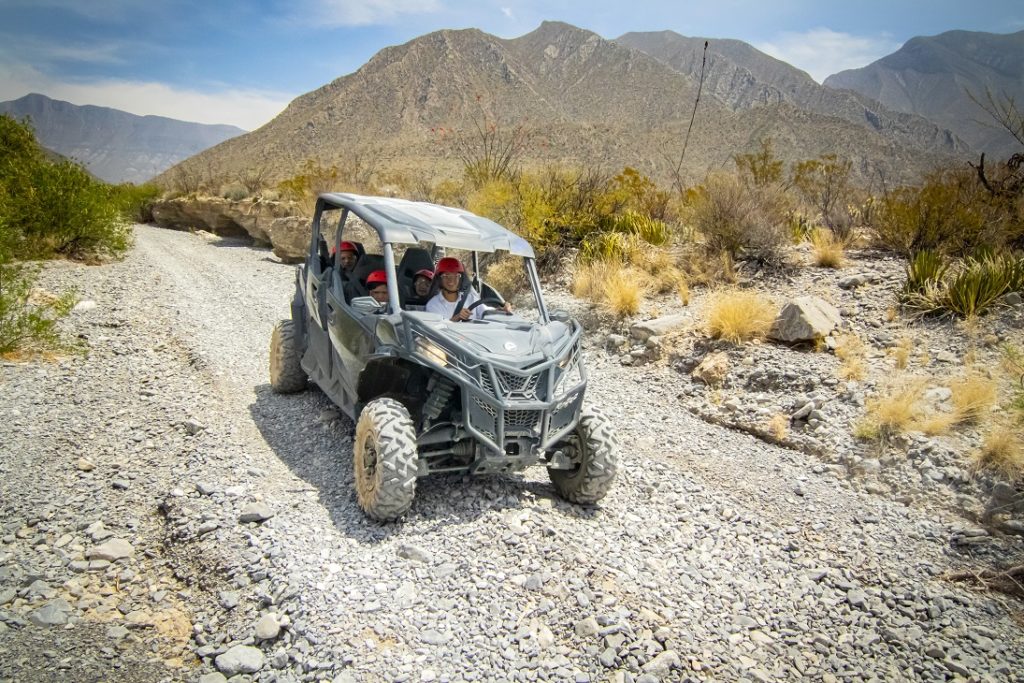 Who is your typical customer? 
Currently we have only Mexican guests and the majority travel by car, 3-4 hours from the resort. Cuatro Cienegas is an oasis in the desert and we are in a very unique situation. Our future plans include targeting international travelers, particularly from the bordering state of Texas (USA). The destination is preparing for a transformation and what Grupo Hotelero 1800 has in the pipeline will completely revolutionize the region.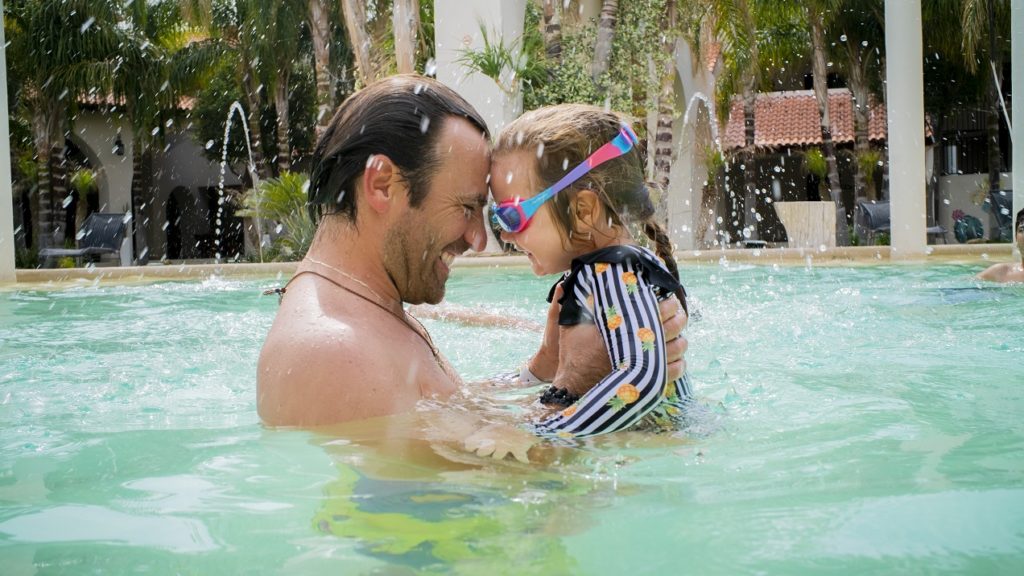 If you could plan a one-day itinerary for guests looking to explore your city, where would you send them?
Breakfast at the Hacienda 1800 (our boutique hotel) morning at Rio Mezquites (one of the several spring waters in Cuatro Cienegas); lunch at the town's centre Cantina El Cuarenta, afternoon visit of Marble Mine (an open air mine with a T-rex replica and a wonderful panoramic view of the valley) and sunset picnic at the sand dunes of Duna de Yeso. Then back to the Hotel Hacienda 1800 for a night cup and a comfortable sleep.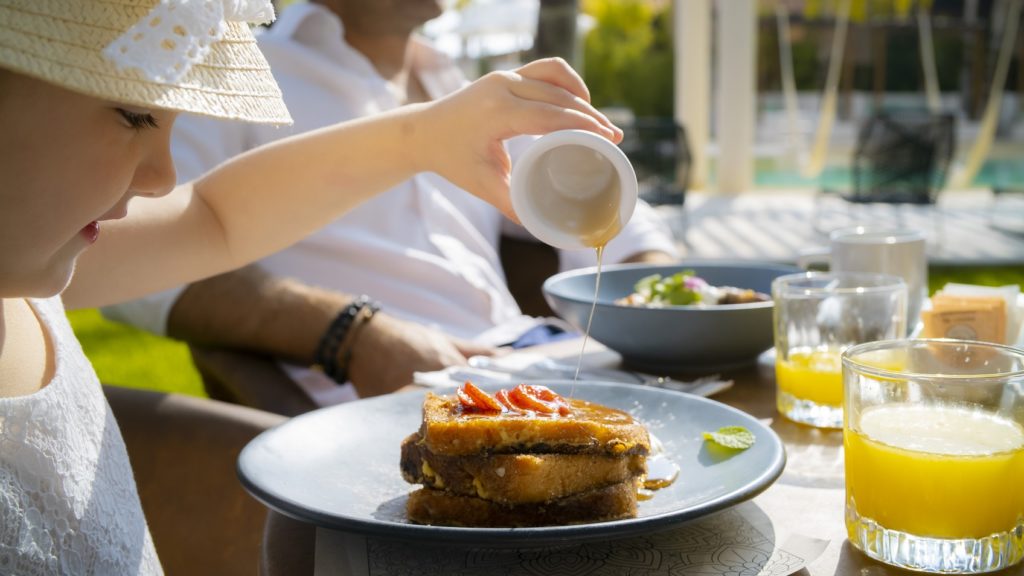 Building the right team is crucial for a property's success. What are the key skills you look for when hiring new employees?
Attitude, attitude, attitude. Everything else can be taught. I have been working for some of the best companies where attitude is possibly the most important asset of an employee. And I keep this in mind when I interview potential candidates. Also I learned to surround myself with people better than me. This has helped me so far to succeed.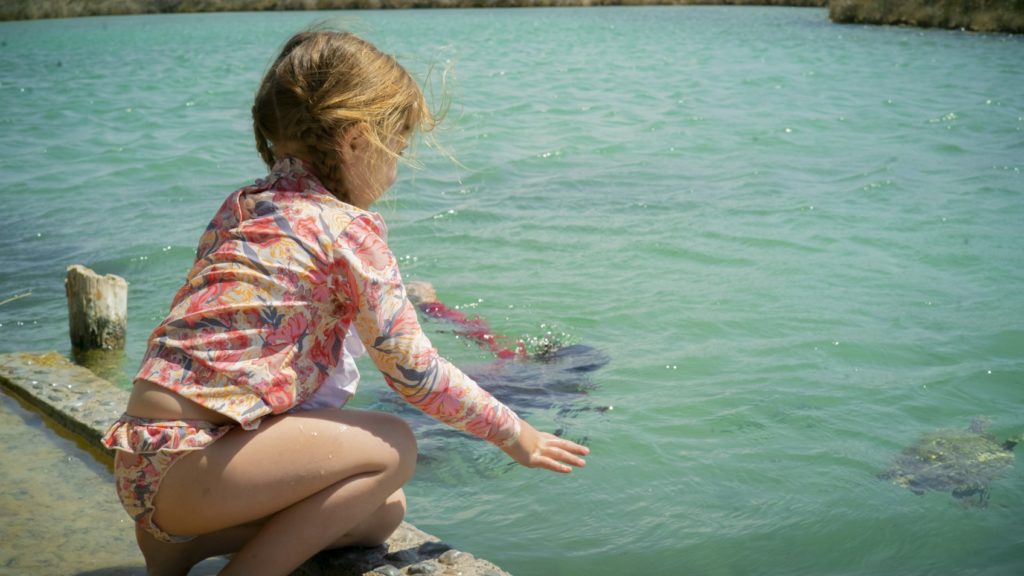 What is the USP of your hotels? 
At the moment we have only one hotel. We are the only one to have an actual restaurant, most hotels only offer light meals or snacks. We are not located in the town center and this allows us to have a quieter environment and more privacy. As we are the sole owner and operator of the most important parks in Cuatro Cienegas, our guests have complimentary entrance in all of them. We have a 300 sq mt pool side garden which is perfect for events and wedding alike.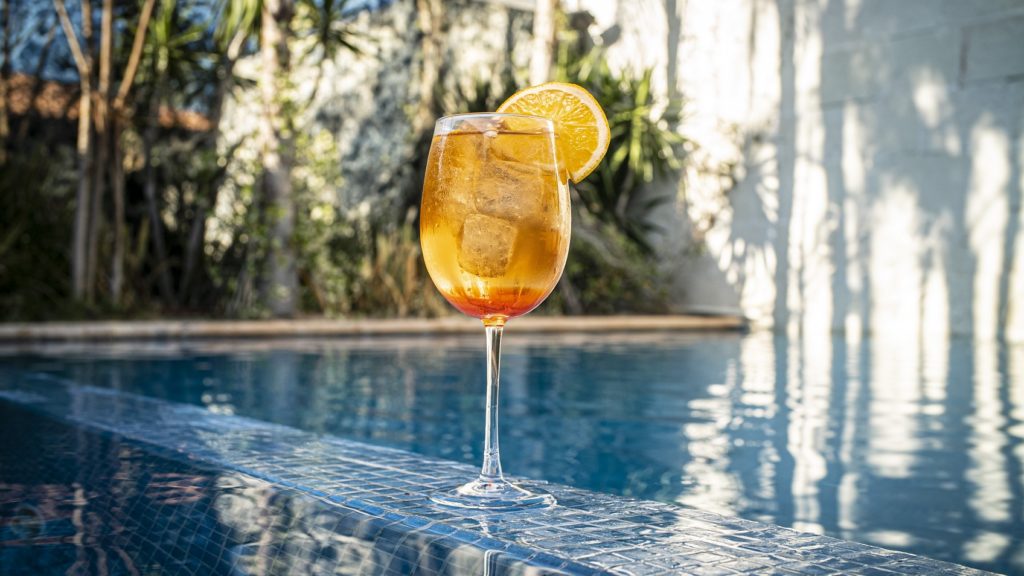 How important is it for a luxury hotel to have a solid gastronomic offering? 
Although we cannot consider ourselves as a luxury hotel, to provide great food and service in an enjoyable environment is essential to today's travelers independently if a 2 star or a 5 star hotel. It is also essential to provide authentic food both local and international options.
2020 was a challenging year for the hospitality industry. In your opinion, how will travel trends change in the 2nd half of 2021?
As far as I am concerned, I only saw three months of a 'challenge', after which all tourism activities here in Mexico returned to some kind of normality and in the specific hotels where I have been working; we actually improved performances from 2019. The second half of this year looks very promising in Mexico. As for the rest of the world I see, unfortunately a possible return to confinement and restrictions. I believe we will need to be more patient about this pandemic and wait until herd immunity will take over the strength of the virus.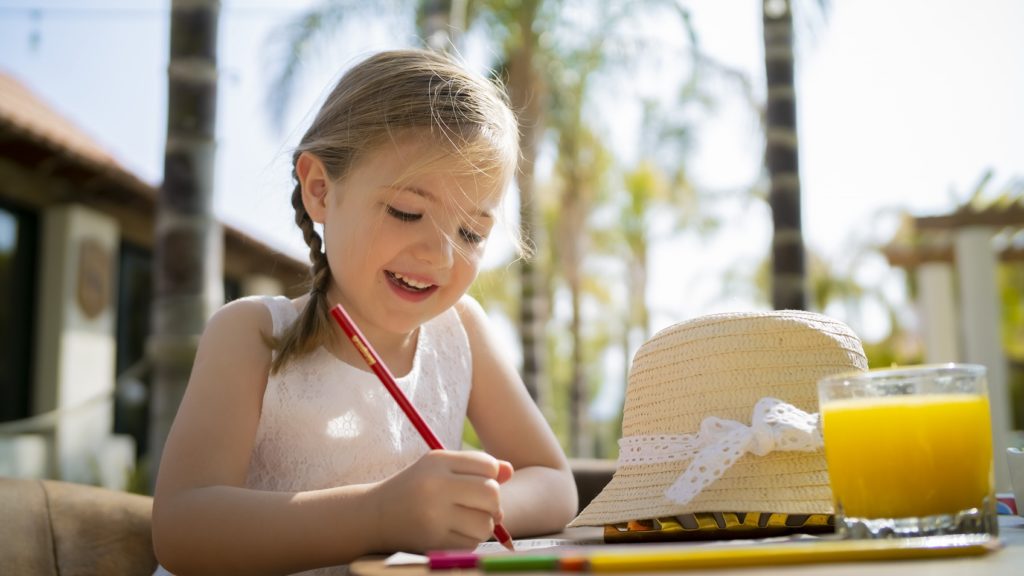 Was a career in hospitality something you always dreamt of?  What is your advice to aspiring hoteliers? 
Since I was a child, I had a dream to travel all over the world, then, at the age of 24 I met a Brazilian man who gave me the opportunity to make this dream a reality. While I had some food and beverage experience, I realized that service was my calling and from there I decided to study and begin my professional career. My son too, has decided to go to a Hotel School and he is very excited about it. To a young, aspiring hotelier I would say " believe in our wonderful industry. People will never stop traveling and exploring. Continue to learn and be prepared for what is to come. Travel will evolve and only by knowing and predicting what the future can be, one can succeed."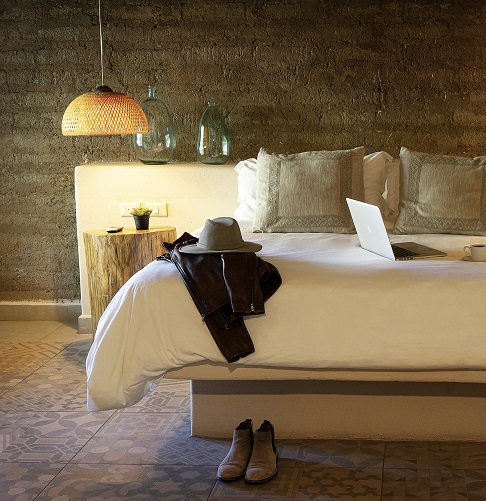 Which cities are your favourites for: 1) food 2) history 3) fashion?
The food is so spicy and each country has its own spin to food. Possibly the best street food anywhere in the world. My best memories are in Malaysia and India. 2) Mexico. I knew little about Mexico and now that I have been living here for 5 years, I feel I know a little more about it's rich history and culture. But there's still so much more to learn. 3) Italy. For fashion and shopping Italy is the best place.
You have worked in several cities, which is your favourite city for work and play? 
I have enjoyed Kuala Lumpur (Malaysia), Muscat (Oman) and Merida (Mexico) the most so far. I might continue to expand this list over the next few years. I don't think I have finished traveling yet.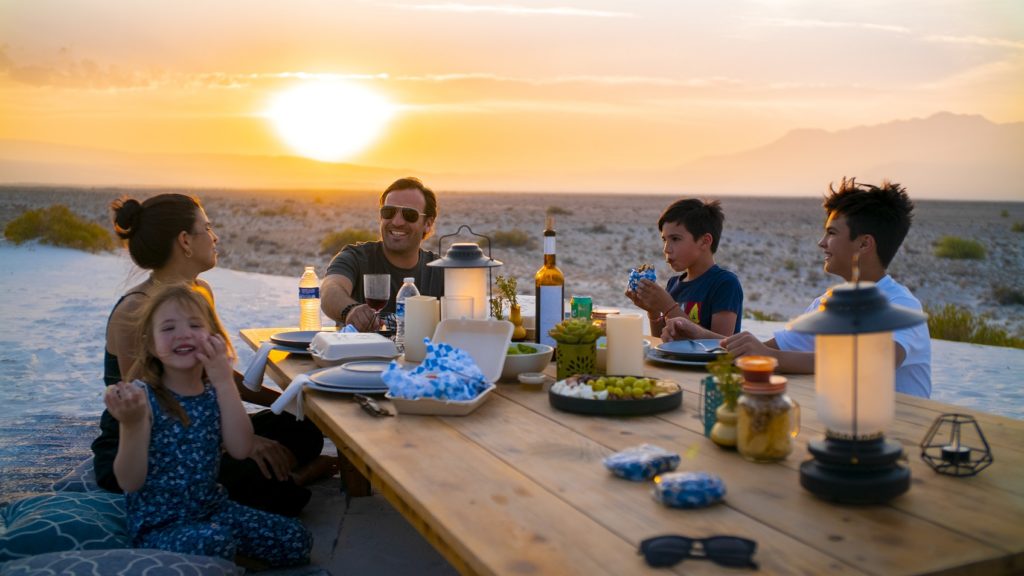 When are you happiest? 
When I am searching for seashells on the beach. I go back to my childhood and it relaxes me so much. I am nearly in a state of meditation.
Favourite or most inspirational place?
Being in nature, be it water, mountains, desert or jungle. By respecting it and observing it's perfection, one can understand how small we really are.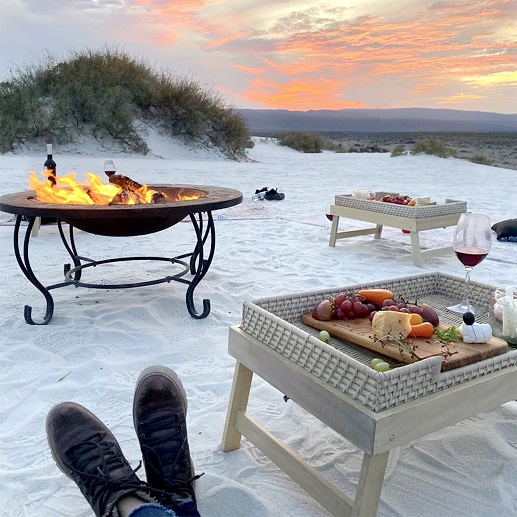 At work, what is your most challenging activity and why?
I guess managing relationships. People are the most complex and ever-changing beings and we are only so good at managing others' expectations. But at the same time the reward of succeeding is priceless.
How has the pandemic changed the way you work?
I now tend to spend more time sitting on the computer. This has an impact on my posture and also my body (including a slight increase in weight). So I have made it a priority to exercise every day when possible and eat lighter, more nutritious foods. On the other hand, the time spent online has opened so many new doors for me and I have been networking with some amazing people lately.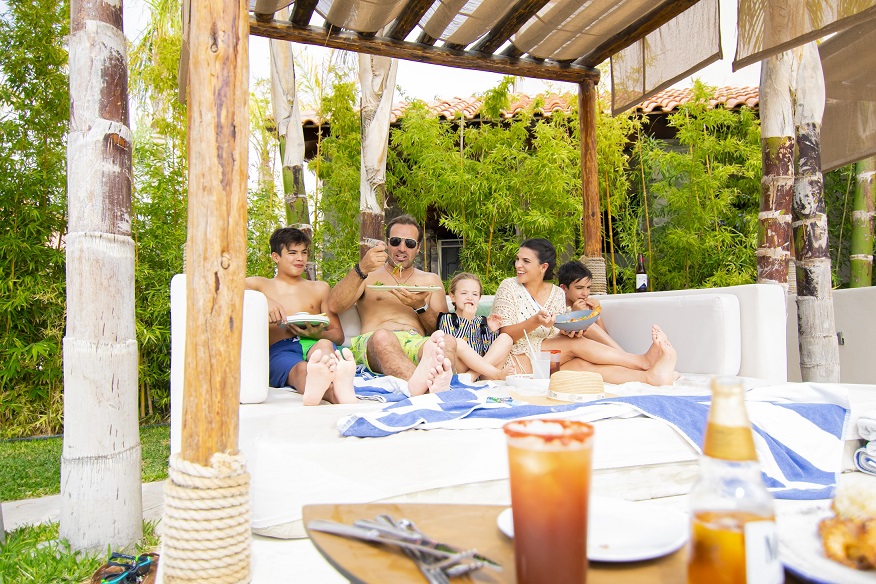 What are some of the new measures your team has put into place to deal with the post-COVID-19 situation?
Here in Mexico we are following the basic rules of distancing, face masks and hand washing. Vaccination is proceeding slowly and in our group most staff is already vaccinated. The HR team is available 24/7 in case of any possible case among our team members and ready to action and provide support. Thankfully so far we have been blessed with no fatalities or serious illnesses. We will continue to monitor the situation and follow the government's guidelines.