Raghuveer Singh Rathore is the Loss Prevention Manager – Fairfield by Marriott Jodhpur, India. He holds a degree in Tourism Management from Faculty of Management Studies, Mohanlal Sukhadiya University Udaipur, Rajasthan. Previous to his appointment at Fairfield by Marriott Jodhpur, he was the Security Manager at Taj Tashi, Bhutan from 2014 to 2016. With a career spanning Over 15 years with leading hospitality brands including IHCL and Marriott International, he began with the Taj Hotels as an Assistant Security Officer at Taj lake Palace Udaipur from 2007 to 2010 and Taj Umaid Bhawan Palace Jodhpur as Assistant Security Manager from 2010 to 2013. Raghuveer brings with him a wealth of operational experience alongside an Intuitive knowledge of the Bhutan region. During his 15 years of experience he has completed several important courses including a Firefighting Course from Goa State Fire Department, Security Agent and Security Marshall Course from Israel and Loss Prevention Academy. He has also successfully completed the Marriott Global Security University tier 5 course. During his tenure he has the experience of attending to guests such as Former Presidents of India Pranab Mukherjee, Ramnath Kovind, Prime Minister Narendra Modi and also Chief Ministers from different states of India during their visit in the hotels.
Raghuveer lovingly known as 'Ruk Sa' joined the Fairfield by Marriott Jodhpur in pre-opening and heads the Loss Prevention department of the hotel. He has been instrumental in setting up the processes in the property and has been the strongest foundation pillars of the hotel through the pandemic. During the pandemic he helped all the families of associates working in the hotel and ensured they had easy access to doctors, medicines and healthcare. Raghuveer enjoys cricket and represented the hotel as captain in the recent Cricket League in Jodhpur.
What makes Fairfield by Marriott Jodhpur stand out from other properties you've worked in?
Many guests say that a hotel is home away from home for them but for me Fairfield By Marriott Jodhpur is really home to me, where I have the opportunity to work with an extended family.
Who is your typical customer?
Special corporates visiting Jodhpur along with leisure travelers from neighboring states.
If you could plan a one-day itinerary for guests looking to explore Jodhpur, where would you send them?
Definitely Mehrangarh Fort, Umaid Bhawan Place Museum, Mandor Garden and local market near the clock tower. If guests have one more day then we can suggest Bishnoi Village Safari, Osian Safari or Jawai Leopard Safari.
Building the right team is crucial for a property's success. What are the key skills you look for when hiring new employees?
We always try to find young energetic people who enthusiastically want to learn new things and have passion to serve guests without any discrimination of place, religion, caste or gender. As our founder John Willard Marriott taught us that 'If you take care of them, they'll take care of your customers and the customers will keep coming back again and again'.  Same way we train our associates and make them good leaders.
What is the USP of your hotel?
The USP of our property is that it's a high rise building with great views, on one side we have views of Mehrangarh Fort, Umaid Bhawan Palace whereas on the other side is a view of the majestic Rajasthan High Court. We have largest room inventory in the city with 135 rooms, new property with young team, away from city's hustle bustle where guests can get plenty of fresh air.
What is the one dish that guests have to try when at your hotel?
Definitely the signature Lal Maas, Shahi Govind Gatta and Dal Makhani.
2020 was a challenging year for the hospitality industry. In your opinion, how will travel trends change in the 2nd half of 2022?
With the COVID restrictions opening up we foresee a lot of inbound travel which has been completely on halt for the last two years. Also the local domestic market has evolved dramatically post COVID which would be the emerging trend for this year over international travel.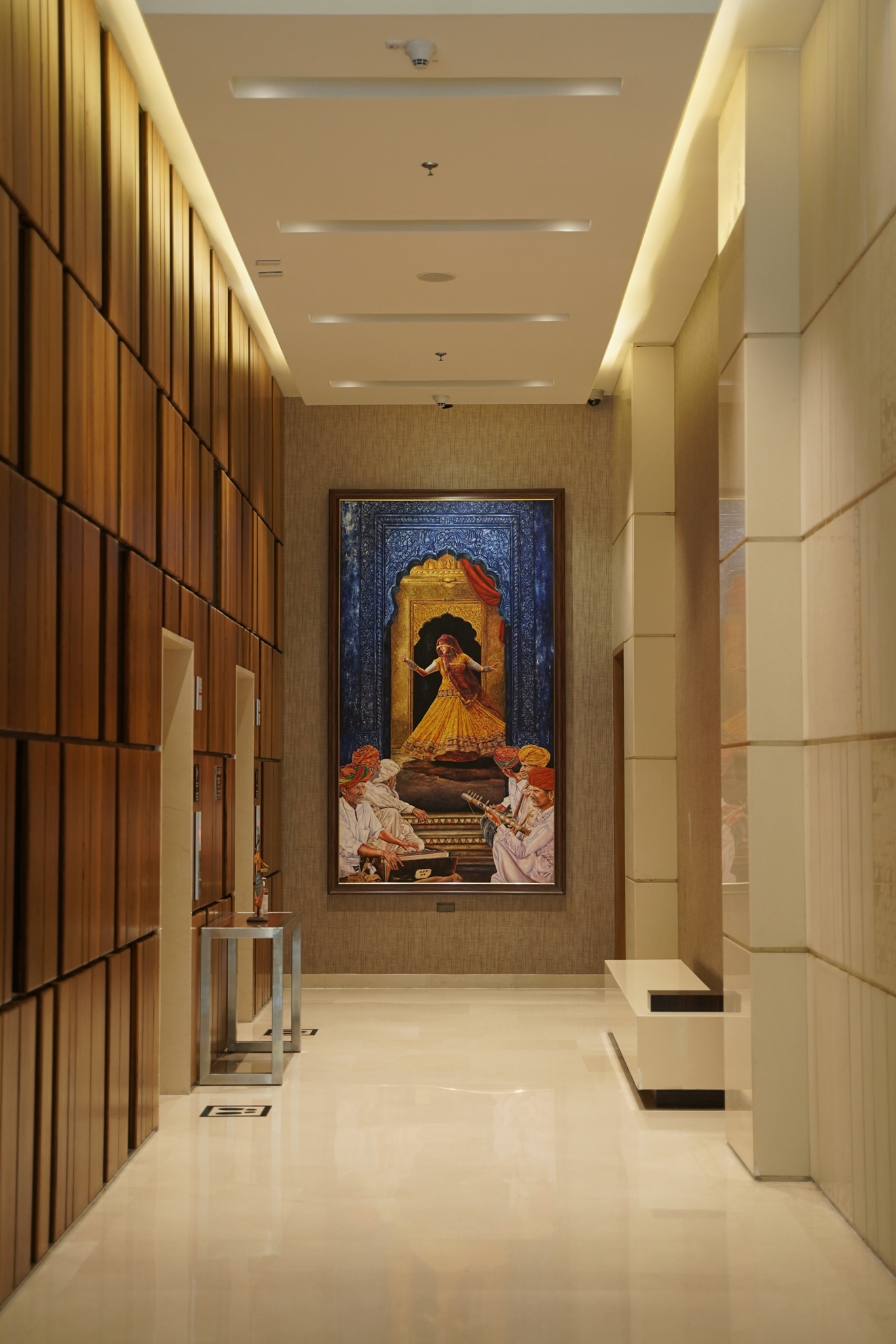 Was a career in hospitality something you always dreamt of?  What is your advice to aspiring hoteliers?
I never thought that one day I will join the Hotel Industry, but when I joined I never looked back. My advice to the younger generation is that, we have lot of career opportunities in this sector, if you really interested, do not hesitate and join the industry.
Which Indian cities are your favourites for: 1) food 2) history 3) fashion?
My favorite city for food is Jodhpur which belongs to the Marwar region and Udaipur from the Mewar region. In fact all of Rajasthan is enriched with history and for fashion I can say Mumbai.
You have worked in several cities, which is your favourite Indian city for work and play?
I spent a lot of time in the city Udaipur for my studies and then started my career with Taj Lake Palace, so Udaipur and Jodhpur are my favorite cities for work and play.