Recently I had the pleasure of being hosted by Deepak Kumar, the General Manager of Hilton Mumbai International Airport, a 19th century palace themed luxury boutique hotel. This property used to be Le Royal Meridien when it first began it's journey years ago and even today it retains it's vintage charm which makes it a fascinating proposition for everyone who loves hotels with an old world charm. Hilton Mumbai International Airport is an upscale, 171-room luxury boutique hotel and offers a unique blend of colonial-era influences and contemporary design. At just a five-minute drive from the international airport, a 15-minute drive from the domestic airport and within easy access of the commercial, shopping and entertainment centres in Mumbai.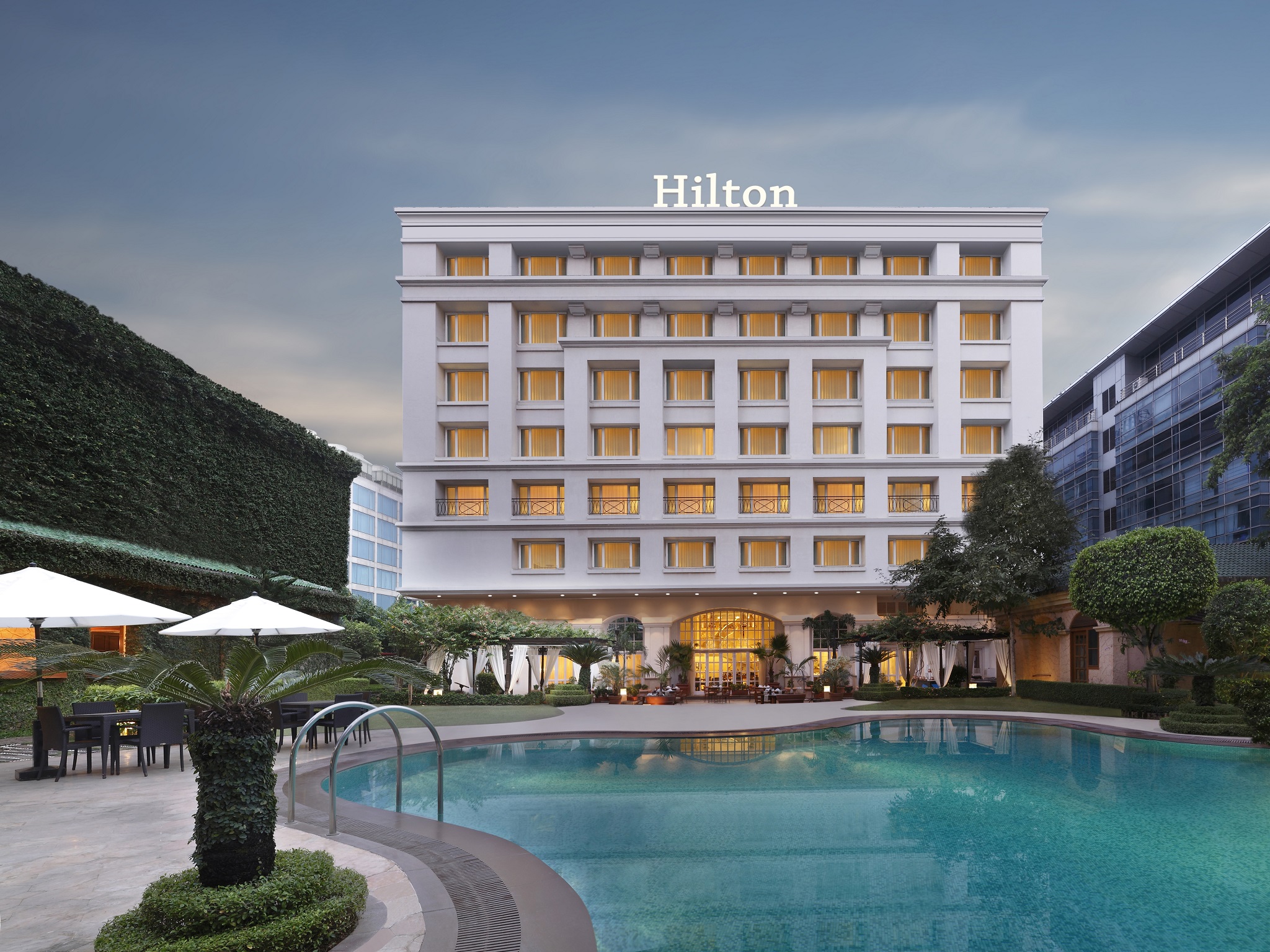 Hilton Mumbai International Airport's architecture is a lively blend of colonial design with contemporary features, reflecting a European elegance with the ambiance of a stately home. In addition to its beautifully decorated guest rooms and tastefully designed suites accented with different hues of wood and cream and beige soft furnishings, the hotel has interesting food and beverage outlets as well that are worth visiting.
After an interesting three and a half hour drive from Pune, I was welcomed on arrival by General Manager Deepak Kumar. Previous to his appointment as General Manager at Hilton Mumbai International Airport, he was the General Manager at Holiday Inn Cochin where he was responsible for the overall strategic, operational and commercial performance. He took over the hotel in March 2018 and for that year, the hotel exceeded its budget in revenue and GOP and finished as 2nd best hotel in terms of guest experience in the region for Holiday Inn brand. "Expectations have changed. Guests and consumers are looking for uniqueness. They're looking for variety. They're looking for a form of creative tourism. Outside of security and a pleasant night's sleep, they're also looking to engage in authentic experiences that deliver localized character which includes the pursuit of unique and memorable eating and drinking experiences," he said.
As i entered my beautiful suite, i was pleased to see the welcome decor arranged by Executive Housekeeper Mandar More and his efficient team. My suite was decorated with flowers and balloons to make me feel really special !  Mandar More has done his Hotel Management degree from IHM Ahmedabad. Before joining Hilton Mumbai, he has worked as an Executive Housekeeper at Taj Nasik. With a career spanning over almost 13 years with leading hospitality companies, Taj and The Ritz- Carlton Bangalore. A large portion of his professional life was spent with The President Mumbai.
The Brasserie, an all-day dining restaurant which overlooks the pool is beautifully designed with an ornate staircase leading you to it one level down from the hotel's lobby. This eatery serves a sumptuous buffet of exotic cuisines from Asia, Europe and the Mediterranean. Imperial China serves some of the best Chinese cuisine and is adorned with cascading, shimmering Austrian crystal chandeliers and rich drapes. The Crystal Lounge located at the lobby level is ideal for informal business discussions or simply unwinding to live music. A white piano located in the lobby is the highlight of the beautiful décor and adds to the colonial charm of this venue. I felt really relaxed while sitting in the Lounge Bar which has a colonial charm and a beautiful fireplace with plush seating. During my visit i tried the local food which was part of the ongoing promotion for monsoons, delicious vada pavs, cheese chilli toasts and Bombay toast. The Brasserie Grill, a popular seasonal restaurant is located at the poolside and it offers the best of al fresco dining.
Hilton Mumbai International Airport is also equipped with 4,847 square feet of function space; a 2,420-square-foot ballroom and five stately halls exuding a charming European ambiance. The function facilities provide flexible seating arrangements, large pre-function areas and the latest in audio-visual technology – ideal for corporate events, social functions and glamorous wedding banquets. The hotel also offers business travelers a 24-hours functional Business Centre with four meeting rooms equipped with wireless internet access. The Executive Floor Lounge provides a quick and private check-in/-out service, complimentary breakfast, refreshments served throughout the day, as well as multi-functional meeting rooms and high-speed Internet access to cater to different business needs.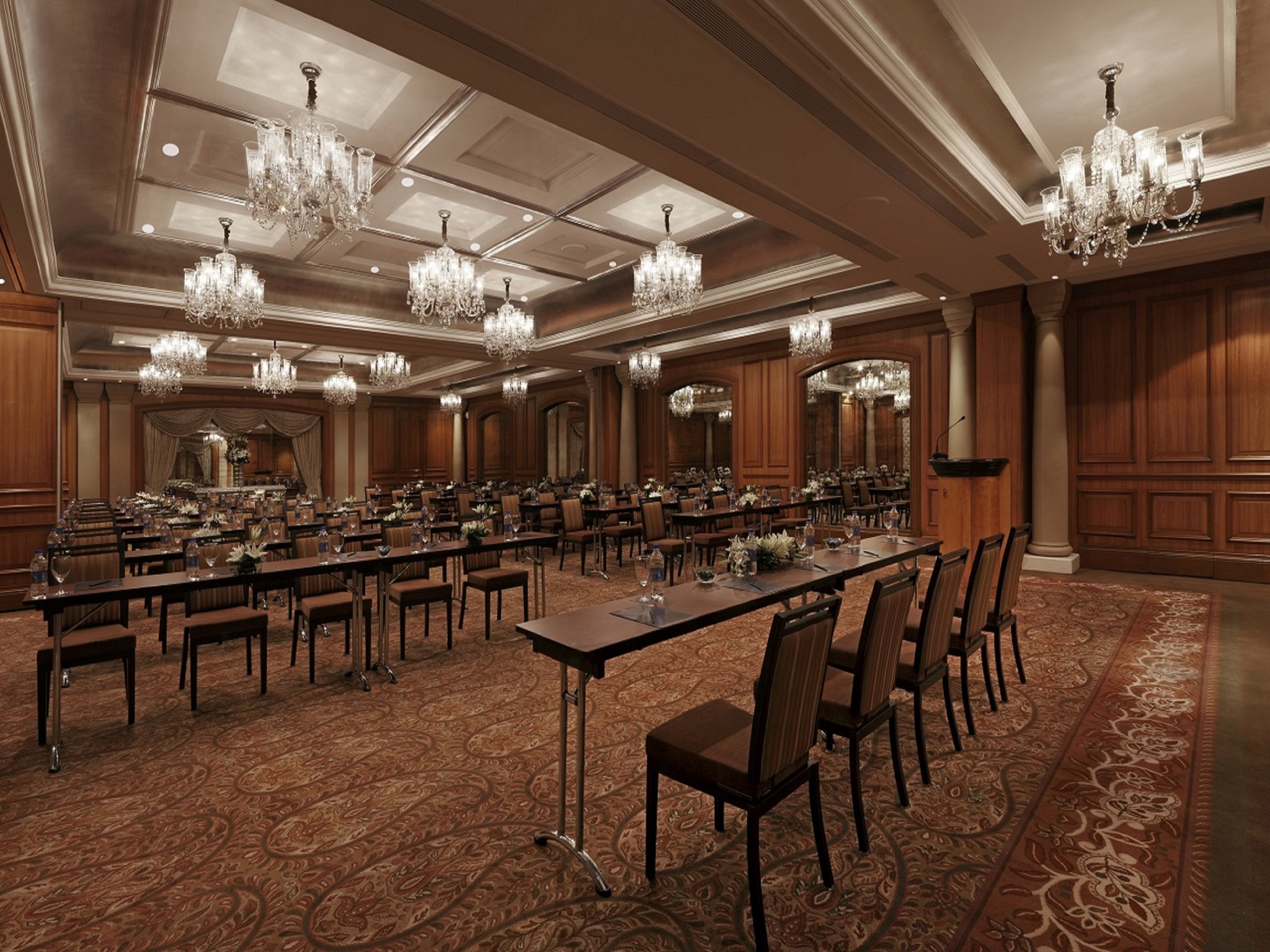 Hilton Mumbai International Airport is owned by B.D. & P. Hotels (India) Private Limited.
'Imperial China' is a symbol of culinary perfection and has won several awards. The team at Imperial China is excited to offer a new dining experience with intimate ambiance and inclusion of completely new menu selection for guests. Director Food & Beverage Hilton Mumbai International Airport – Brijesh Singh is excited with his new talent in the team and mentioned "Our guests deserve the best Chinese and pan-Asian food, that we are recognized, praised and awarded for. However, innovation is a part of the Hilton culture and we always promise to bring you new and exciting offerings. The intimate dining experience at Imperial China is about to usher in a new and fresh menu selection, which is inventive, yet traditional." I enjoyed a delicious meal in this gorgeous restaurant along with the hotel's leadership team on one of the evenings during my stay.
For those who need to rejuvenate, the hotel houses Esprit – Spa & Fitness Centre located at the property offers two treatment rooms and a fully equipped gymnasium. I spent a lot of time at the Esprit Spa which has very efficient therapists and i felt extremely relaxed and rejuvenated. There is also an expansive swimming pool for guests who want to relax with a swim or just lounge at the lawns attached to the poolside.
The Hilton Mumbai International Airport is a destination in itself with its old world charm, beautiful spaces, fabulous food and warm hospitality, definitely worth several visits when in Mumbai ! The best part about this hotel is that a lot of people are working here since years ! For example it was really nostalgic to be welcomed at the door on arrival by bellboy Ashley Rebello for the 5th time during my fifth visit in the last so many years i have been going to this stunning hotel !
Hilton Mumbai International Airport is located at Sahar Airport Road, Andheri (East), Mumbai, Maharashtra, 400 099.