Feroz Patel is the Executive Chef of Courtyard by Marriott Pune Chakan. He has a passion for cooking and studied Hotel Management and Catering Technology (HMCT) at the Pune University. Over 15 years of rich experience he has been associated with multiple hospitality brands like the Sarovar Group, Premier Inn, Citrus Hotels, and Carnival Cruise. His last assignment was at Le Meridien Nagpur as an Executive Chef.
Feroz plays a pivotal role in the Food & Beverage department of the hotel. Whether it is guest satisfaction or handling daily operations he is always on top of his game. He strongly believes in the Marriott cultures and values and is known more as a team member rather than a leader.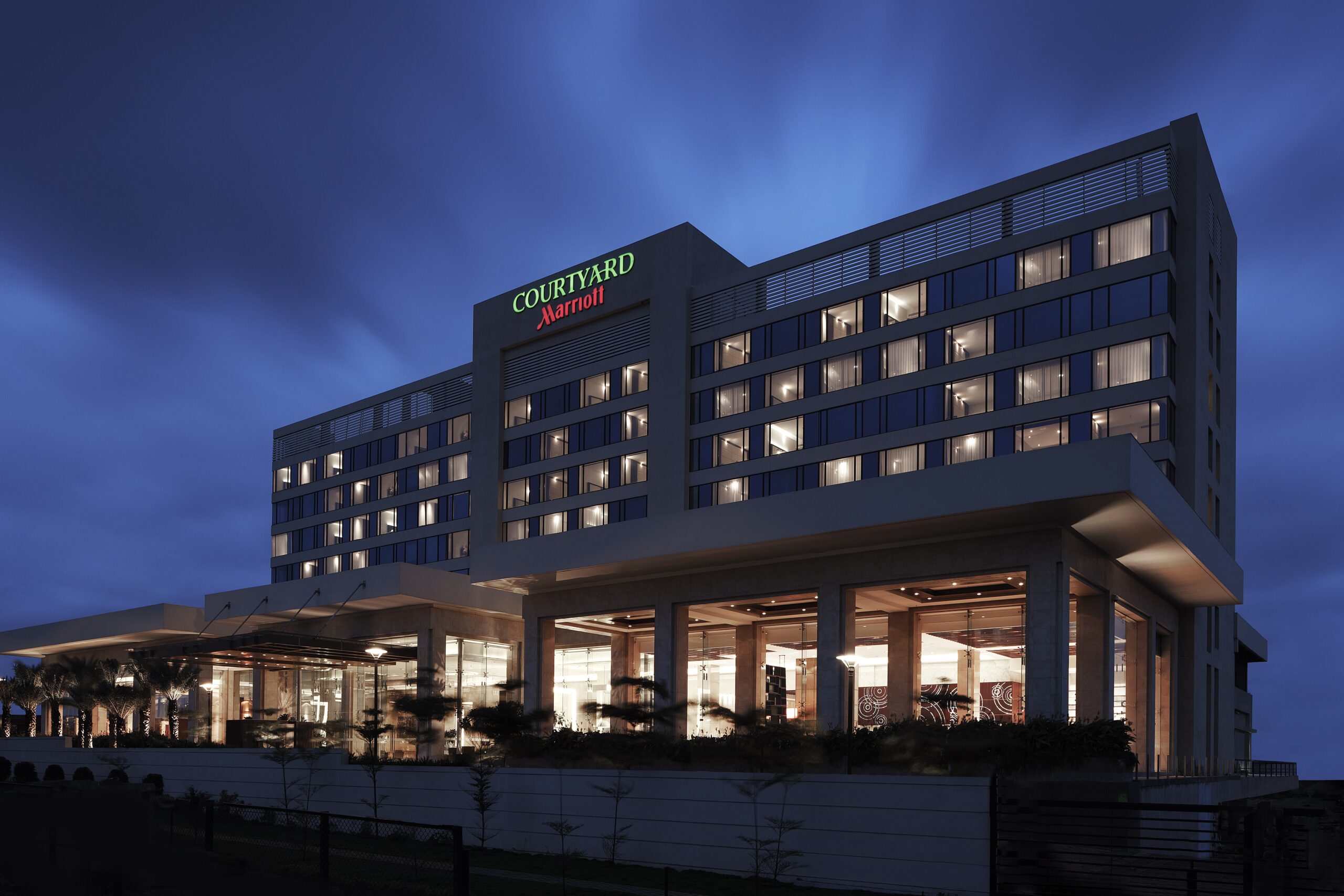 Do you have a favorite time of the year or set of ingredients that you look forward to working with?
Winter is my favorite season because of the longer nights and shorter days, the chilly air and low humidity, and the tranquil atmosphere. Long rides on my KTM adventure, as well as the comfort of a wonderful cup of tea, coffee, or that lip-smacking hot chocolate are simple pleasures one can enjoy in this season.
What would you do if you weren't a chef?
Well, being a professional bike rider was the only interest I wished to pursue. I've had a strong obsession for motor bikes since I was a teenager, and I really enjoy sports bikes, which is why I wanted to compete in the MotoGP India. I also love  adventure bikes for off-roading, and I still continue to travel with my bike whenever I have the chance.
Do your personal preferences influence the menu at all?
My menus are predominantly based on healthy and fresh foods. It always focuses on locally grown, fresh fruits and vegetables, as well as the market's patrons. I believe that's where a restaurant's menu finds success and is widely accepted.
What do you think is the most over-hyped food trend currently?
In my opinion, veganism is the most over-hyped eating fad. Vegetarians outnumber vegans by a factor of more than ten. However, the majority of them are traditional vegetarians who lead normal lives without boasting or even attempting to be missionaries.
When are you happiest?
When my family, friends and guests enjoy and appreciate the food I create, that makes me the happiest. It's a different feeling to see people happy and enjoying food and it's a wonderful experience for both the parties.
When you're not in the kitchen where can you be found?
When I'm not at work, you can typically find me with friends on some sort of adventure excursion, riding my KTM adventure through the mountains, down rivers, or cruising down the highway.
Where is your favorite place to dine?
I've worked in and traveled to a lot of restaurants over the course of my 15 years in the food industry and India has a lot of great, talented chefs who are knowledgeable about the country's cuisine and culture. I enjoy them all, but my another very current favorite from my recent trip to Nagpur was The Latest Recipe at Le Meridien, Nagpur.
What's your favorite takeaway or comfort food?
My preferred takeaway and comfort food has always been fresh fruit or maybe a club sandwich made by layering slices of whole wheat or multigrain bread and adding ingredients like sprouts, tomatoes, potatoes, cottage cheese and capsicum as well as adding tomato sauce, cheese slice, or green chutney made with coriander leaves and green chillies.
What makes the local food scene so exciting?
The authenticity of the dish, use of local produce through traditional cooking method makes the food scene here more intriguing.
Which is the dish you've created that you are most proud of and why?
I surprisingly have a sweet tooth and frequently crave sweet things, and I often wonder how to make something with them. And because of my passion for baking, I was able to create, (one of my favorite dishes), the poached apple stuffed with jaggery and lentil.
You're having friends over for dinner tonight. What's on the table?
I have many friends from Pune city, and the majority of them have relocated here for work. They miss the food from home a lot, so whenever we get together, I try to prepare some delicious dishes that will bring back memories of their hometown. And it will undoubtedly include my famous homemade chicken biryani and bhindi ki sabzi with ghee phulke.
Name your favorite city that has it all: food, culture, and nightlife.
With great weather, an exciting nightlife, mouthwatering cuisine, and incredible vacation spots close by, Pune has everything a person could possibly need for a happy life. The residents of this city continue to uphold their cultural values while being known for leading modern, stylish lifestyles. Pune is the best city in India to reside in because of its alluring personality.
When it comes to food, the city has every type of mouthwatering cuisine imaginable. You have a wide range of choices to try, from local street food to a seven-course meal at a five-star restaurant. Everyone is aware that Maharashtra is home to delicious Vadapav. Puneri Misal, however, defeats it in every way. In the city, there are around 5000 eateries. If you're planning to work through the night, you can still acquire meals at wee hours in the morning.
Can you tell us more about the cuisine at your restaurants?
Our hotel has an all-day dining restaurant called MoMo Café that serves a variety of cuisines throughout the day. We offer Japanese, Thai, Chinese, and Indian cuisine. Many guests visit the restaurant to savor our unique Japanese cuisine. Guests that come to eat here regularly are huge fans of the Indian food that is offered. We also offer buffets with a variety of cuisines for lunch and dinner.