Pradeep Rao is the Executive Chef at DoubleTree by Hilton, Panaji, Goa. Chef Pradeep strongly believes that every dish should tell the story behind it, while keeping it simple without much involvement of molecular gastronomy. He believes that cooking is an art and something that you learn every day.  His version of a perfect meal is a simple home-style meal cooked with a lot of flavors. His food philosophy is that even if it is a simple meal of daal and rice when cooked with the right flavors can be a real winner. Chef Pradeep believes in constantly innovating and learning to make the base strong by getting the basics right first.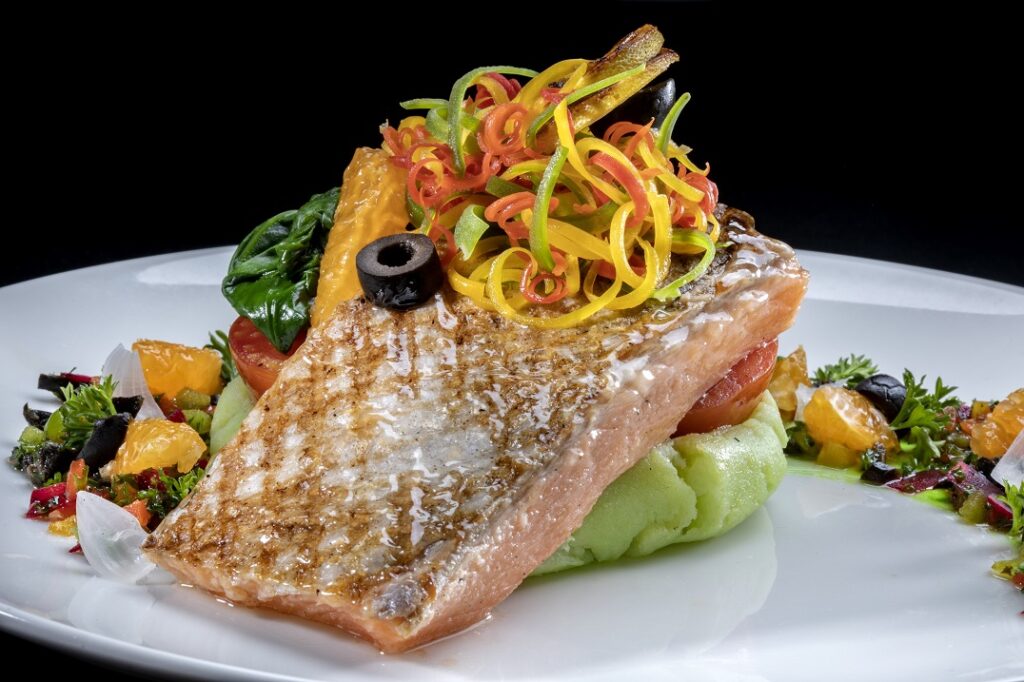 He comes with over 15 years of enviable culinary expertise. He started his career in 2007 with The Oberoi Bangalore where he worked as a Commis chef. He then moved to Westin Hyderabad to work at the signature Italian restaurant, Prego as DCDP and later went on to be promoted within 15 months as CDP.  He then moved to Marriott town centre, Seattle USA for a year. He later returned to India to re-join Westin Hyderabad for almost 4 years where he started as a Sous Chef further to be promoted as Head Chef at Prego. He worked for the first Ritz-Carlton in India in Bangalore as Chef de Cuisine and then moved to Novotel Ibis, Outer ring road in Bangalore as Executive Sous Chef. In 2019 he moved to Conrad Bangalore as executive sous chef overlooking the day to day operations.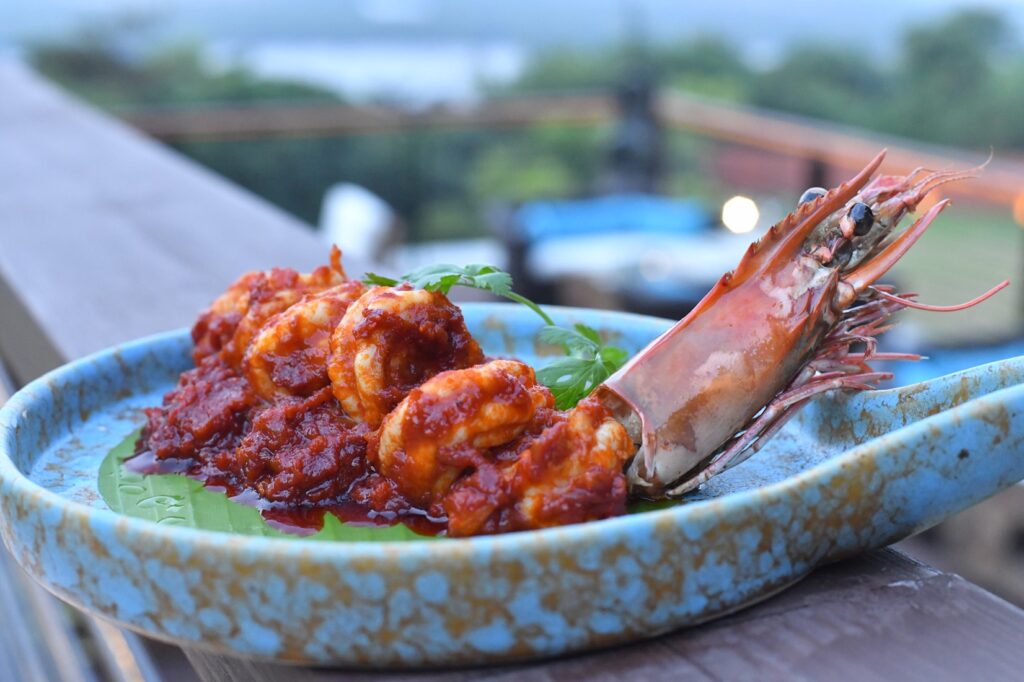 His love for cooking is heavily influenced by his Konkani roots. Being from the coastal region of Mangalore (Udupi) and growing up in Cochin Pradeep grew up to love red meat and Kerala cuisine. A foodie himself, Chef Pradeep is on a constant pursuit to find places that serve good beef fry and Malabar paratha.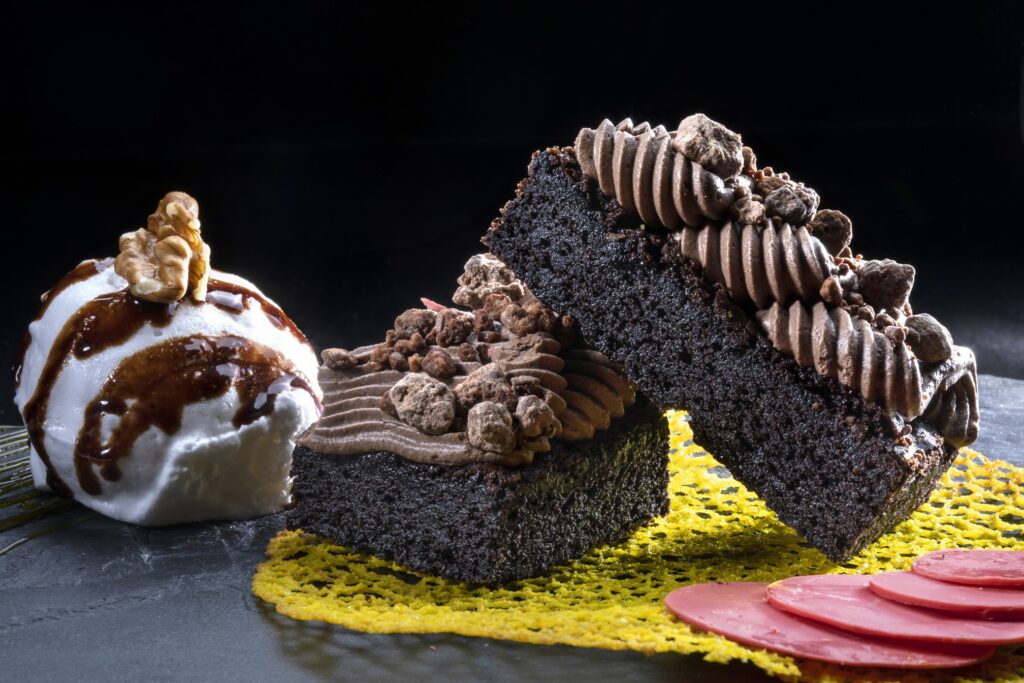 Do you have a favourite time of the year or set of ingredients that you look forward to working with?
I really love the winters as you get the best and freshest of ingredients. I am a big fan of mushrooms and asparagus and enjoy playing with different mushrooms in my dishes, pairing with meats and seafood. Porcini being my favourite mushroom I really enjoy dishing up a Mushroom risotto with a drizzle of truffle oil and parmigiana. Also during winters, the climate really helps in retaining the ingredients to be at their best.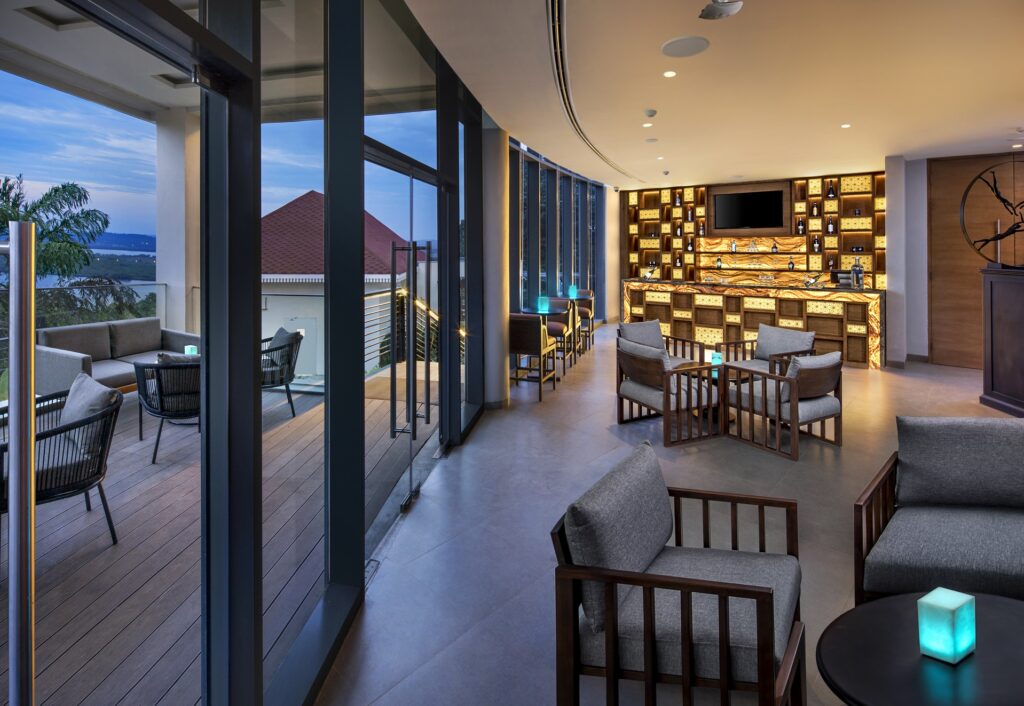 Do your personal preferences influence the menu at all?
Not really. It's very important to know the market before coming up with a menu. Also the local ingredients and fruits during the different seasons that are available play a major role in creating a menu.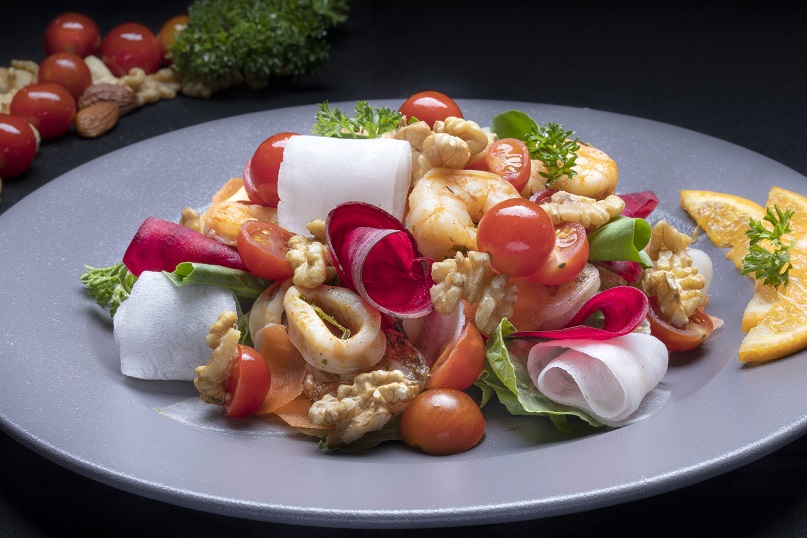 What do you think is the most over-hyped food trend currently?
Fusion menus are over hyped and also molecular cooking. The usage of chemicals in food to make it look fancy, actually kills the taste and flavour of the dish. We being in India are very lucky to be blessed with the freshest of vegetables which are locally sourced from farms and it's very important we make use of those in our dishes.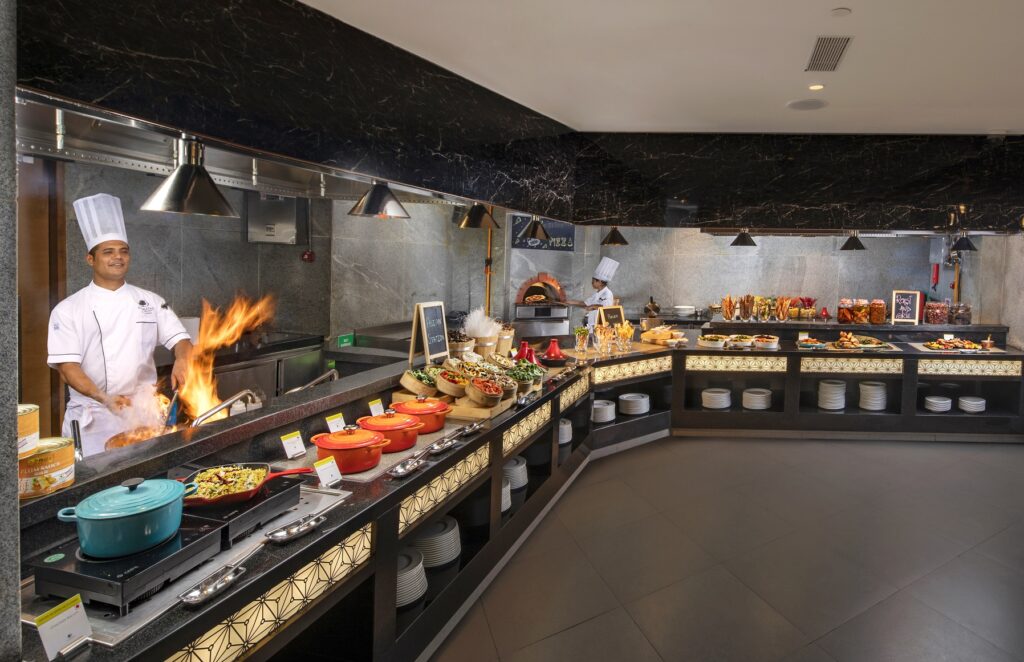 When are you happiest?
To see an empty plate after a guest finishes their meal. That shows how much He/She has enjoyed the meal. It's very important when you are making a new dish and presenting it to the guest. A chef should really know his likes and dislikes before creating a dish for a guest.
When you're not in the kitchen where can you be found?
I am very interested in photography. So when I am not working I prefer going out and exploring new places and capturing some memorable moments.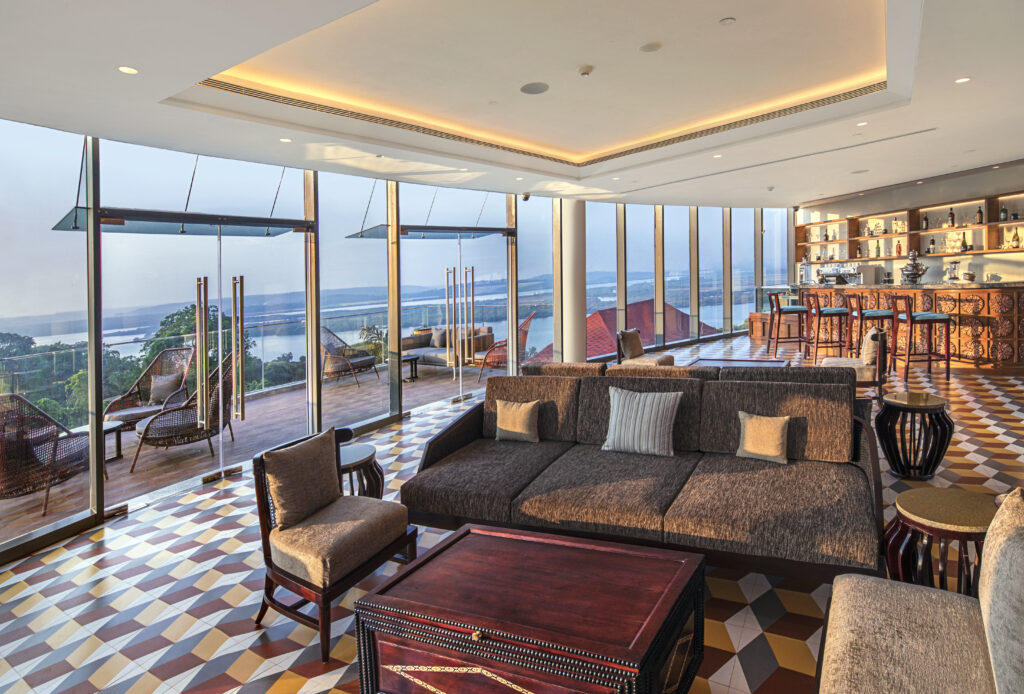 Where is your favourite place to dine?
Anything and everything that's cooked by my mom and wife during my day off. I like my meals to be simple and flavourful.
What's your favourite takeaway or comfort food?
A fully loaded chicken sub topped with lots of cheese and sauce. This is one of my favourites but not something that I prefer eating always. I love the combination of the flavourful bread toasted and topped with cheese and some tangy sauce with it.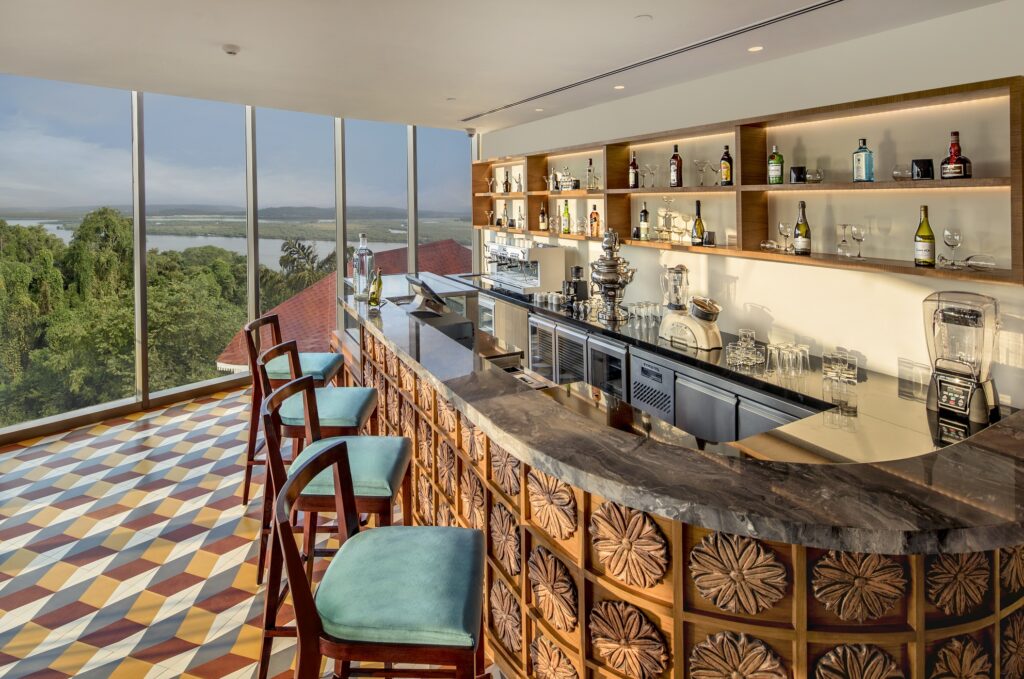 What makes the local food scene so exciting?
There is a story about every dish that's served to a guest. The importance of every local ingredient and flavours and how you can work with them is what makes the local food scene very exciting.
Which is the dish you've created that you are most proud of and why?
This was back in 2011 when I first started working in an Italian kitchen and made an egg stuffed ravioli. The way the pasta is made and proper texture that you get when you have it on your plate is very important. Its more like a poached egg stuffed inside a pasta when you have it on your plate.
You're having friends over for dinner tonight. What's on the table?
When I have my friends at my place I try to make something which is very locally available. Fresh seafood cooked the Goan way and followed by my all-time favourite which is a nice Malabar paratha or appam with kerala erachi fry.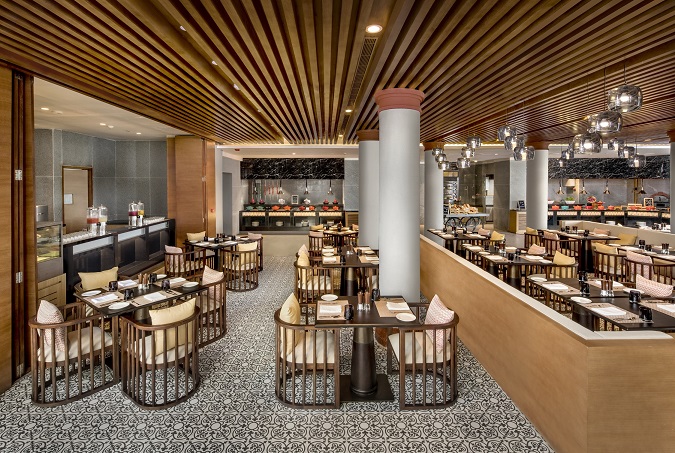 Name your favourite city that has it all: food, culture, and nightlife.
I spend a good year back in Seattle and the food and culture was really great.
Can you tell us more about the cuisine at your restaurants?
Comida:- Our all day dining which serves various cuisines and caters to our guests for breakfast, lunch and dinner. We serve Indian, Asian and western and also the local Goan cuisine.
FELIZ:- Local Goan and coastal cuisine which emphasizes on seafood.
Rio Salao:- Is our lounge in the lobby which serves freshly baked pastries and some savouries accompanied by fresh brewed coffee