Kiran Patel Rathi is the Front Office Manager of DoubleTree by Hilton Resort Panaji, Goa. Her hometown is the bustling city of Mumbai and she holds a BA Degree with an Economics Major. Previous to her appointment with DoubleTree by Hilton Resort Panaji, she was part of the pre-opening team of Azaya Beach Resort Goa.
In a career spanning over 20 years with leading hospitality companies like One&Only Resorts, Leading Hotels of the World, Marriott International, Leela Palace, Shangri la Hotel, Azaya Beach resort and now the Hilton group, Kiran has had the opportunity to amass experiences from renowned brands. This has enabled her to learn core practices that make these brands a success in their sector.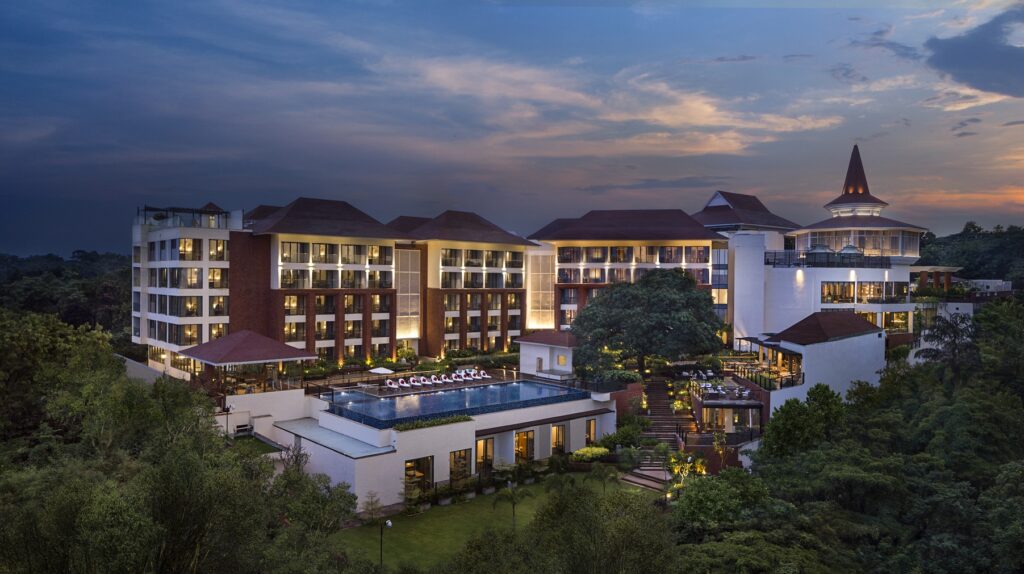 What makes DoubleTree by Hilton Panaji stand out from other properties you've worked in?
DoubleTree by Hilton Panaji has a buzz about it, the semblance that is so beautifully created in delivering a resort experience inspite of being an extremely busy city hotel. The focus on creating a personalized and engaging experience for our little guests is amazing. It is specially heart-warming to see that this is being driven by the entire team.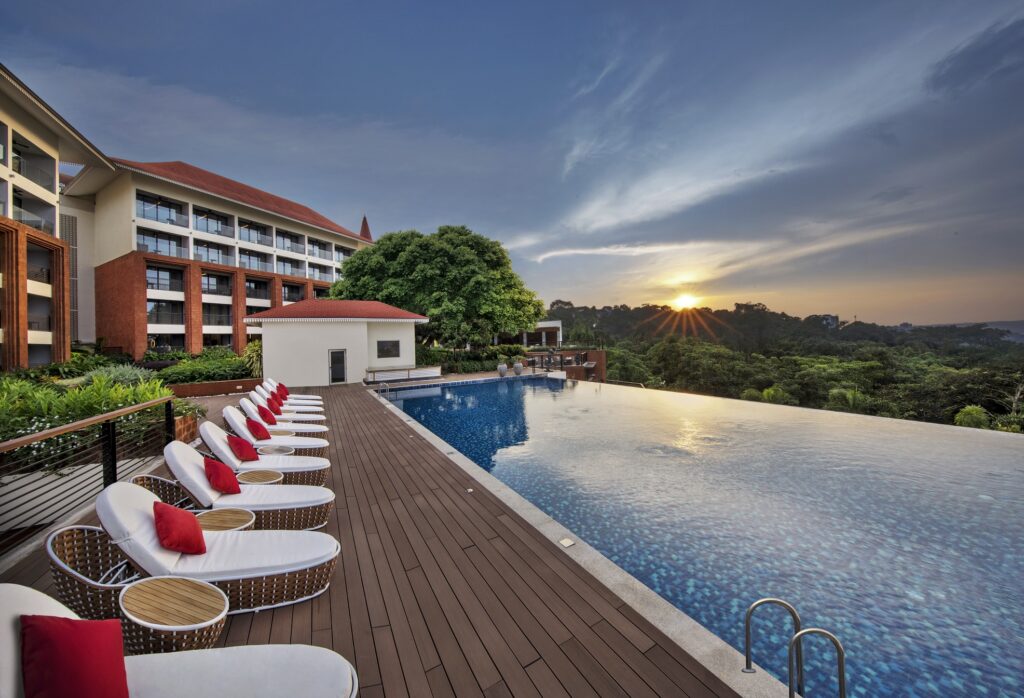 Who is your typical customer?
Post pandemic traveler behavior has changed drastically, our typical guest today seeks an environment where he feels safe and secure. Where a traveler can take his mind off safety precautions and spend quality time with his near and dear ones. To achieve this hotels today have to focus on providing clean, sanitized hotel rooms and restaurants. Follow new health protocols, adhere to them. Also today a traveler seeks less crowded places and wants more flexible travel plans. They are constantly aware of the uncertainty around travel and are looking to partner with hotels that can be flexible.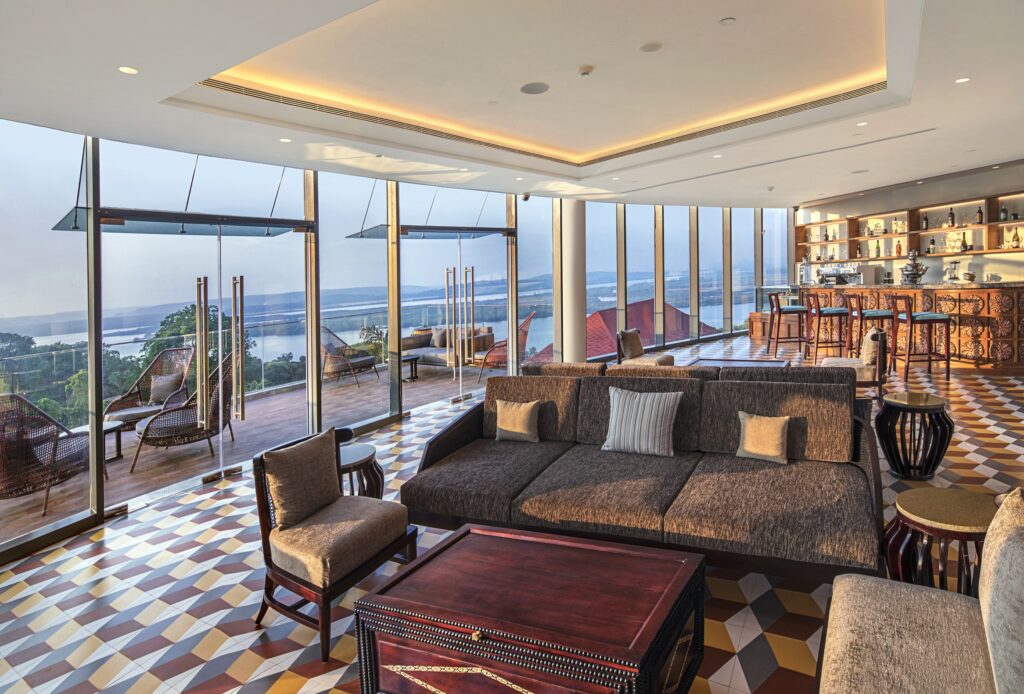 If you could plan a one-day itinerary for guests looking to explore Goa, where would you send them?
For a day tour guest must visit the Basilica of Bom Jesus, it is a UNESCO world Heritage site and is known for housing the mortal remains of St Francis Xavier. One can enjoy the beautiful Barouqe style architecture. A must visit is the Our Lady of Immaculate Conception church for its beautiful architecture. I would also recommend guests to visit Fountainhas the Latin quarter of Goa, this is an amazing location to feel the Portuguese connect, soak in the colourful facades, the beautiful European Mansions as they are a perfect backdrop for Instagram worthy pictures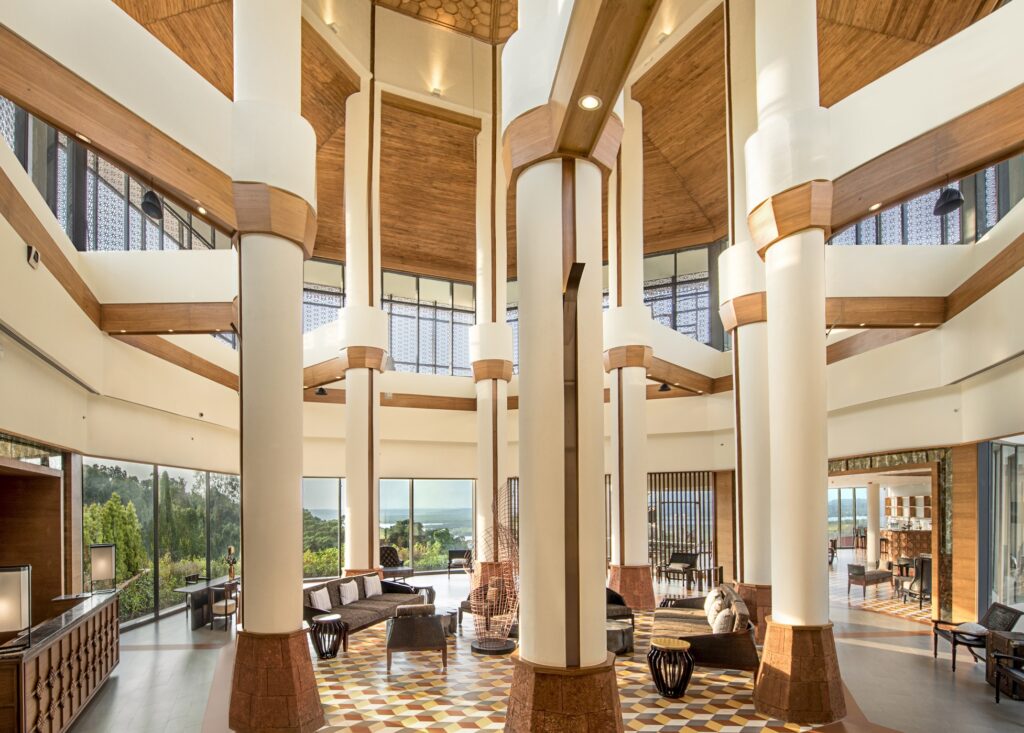 Building the right team is crucial for a property's success. What are the key skills you look for when hiring new employees?
The right employee builds a fantastic team, today work spaces have become more evolved and dynamic. To build a successful team we need to build an inclusive work environment. Today when we look at hiring new colleagues we look at their strengths, their ability to accept change, new challenges and place them where they will excel.
At work, which is your most challenging activity and why? 
The most challenging activity could be to personalize each guest experience since visitors come to Goa for various reasons ranging from personal celebrations, casino visits to enjoying the beauty of the resort. We endeavor to understand the reason for their visit and then customize their stay experience. With a vast inflow of guests, it becomes a challenging task to do this for every guest, every day. However our team ensures we get it right all the time.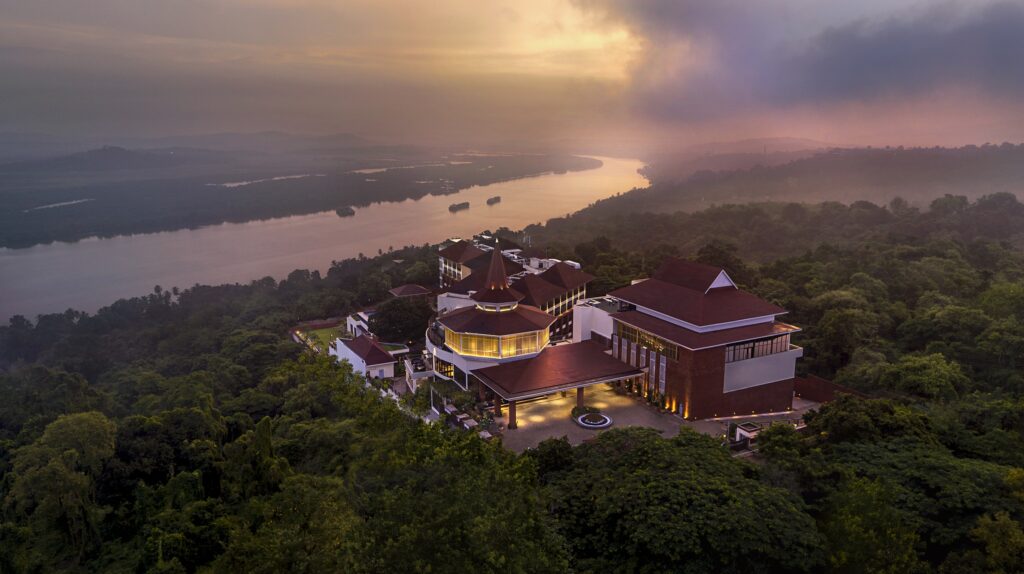 When are you happiest? 
I am the happiest when I can contribute to make a guest's stay wonderful, when I can see them smile cause they are genuinely happy. The fact that we have the opportunity to make someone's holidays / day special that's my happy place.
2020 and 2021 were challenging years for the hospitality industry. In your opinion, how will travel trends change in 2022?
The last two years were not only challenging but these years also taught us so much. The hospitality industry was the worst affected by the pandemic, innovative ways were looked at for sheer survival. We will have to ensure that Health, Sanitation and Safety measures are practiced religiously. The traveler today wants engaging experiences, they want environment sustainability and travel to hotels that uphold these values. They are vocal about local and want to try activities, food and travel experiences that are unique to the place. We at Hilton are constantly changing spaces to offer these specially crafted engaging experiences.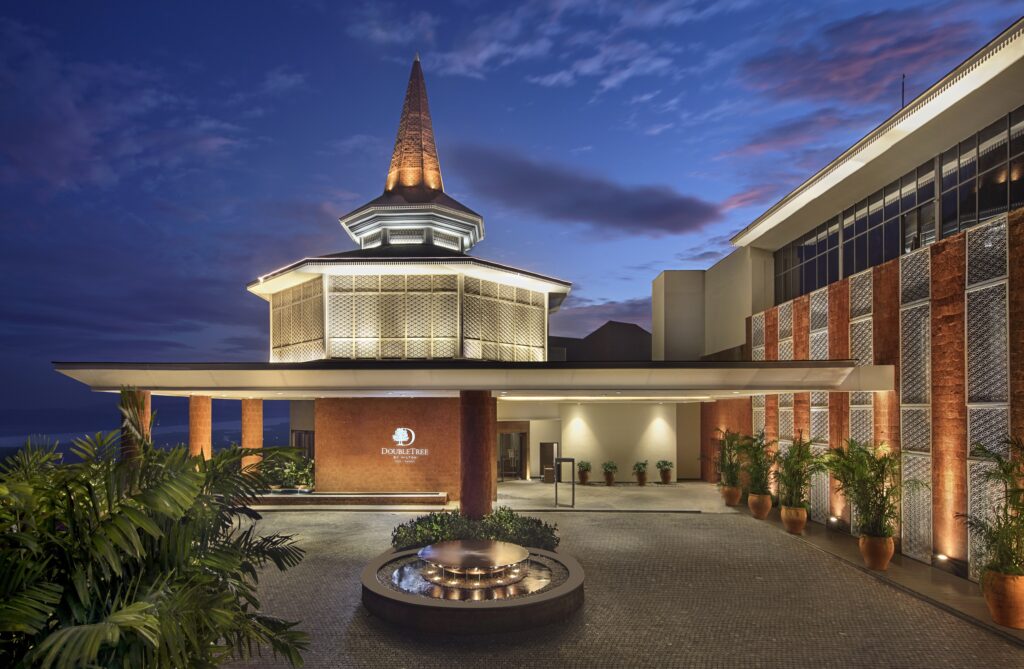 Was a career in hospitality something you always dreamt of?  What is your advice to aspiring hoteliers? 
Hospitality happened by sheer luck, but once I stepped into this world I was completely mesmerized, there has never been a day in the last 20 years when I didn't want to go to work, I am passionate about what I do, I love my job. I would simply say that if you enjoyed the day even though it was full of some amazing twists and curves, some good, some bad, some okay then you know you were meant to be a hotelier.
Which Indian cities are your favourites for: 1) food 2) history 3) fashion?
I love food, every city in India has some amazing culinary treats that are must tries, however I would say I simply cannot resist Mumbai Toast Sandwich, this one is a flavour bomb. My favourite historic location would be Bhopal, it has such a beautiful history. From being known to raise Begums who ruled the land for 100 years and beyond and contributed to this city, its amazing culture, rich architectural monuments, the tehzeeb, its language, the amazing food. It is a place that needs more recognition. Fashion for me is comfortable clothing, and Mumbai is a place that brings casual chic to the fore front, if you visit Mumbai you would know they believe in being happy in their own skin. They are at ease dressing up and equally or more so at ease dressing down
What are some of the new measures your team has put into place to deal with the post-COVID-19 situation?
As a team, we uphold guest comfort above anything else, We ensure our rooms are well sanitized for guests before they arrive, we try to create avenues so that guest can enjoy their time in not so crowded environments, we have also taken care to provide various recreation options from indoor activities like pool table, to outdoor activities like basket ball, outdoor kids area.