With an enriching career trajectory spanning 18 years in the hospitality industry, Hotel Manager Le Meridien Nagpur Nitin Marriya brings with him his sharp business acumen, people-oriented management style, intuitive leadership, and attention to detail. Prior to being appointed as the Hotel Manager for the Le Meridien in Nagpur, Nitin joined Le Meridien in Hyderabad and played a commendable role in repositioning the hotel and fostering sustainable business recovery. Nitin's passion and ability to drive change and stakeholder management has helped him traverse various leadership roles within the company. He has steered the vision and successes of various hotels where he held strategic roles as the lead for Sales and Marketing. This includes launching and positioning Marriott's 100th hotel in India – Sheraton Grand in Whitefield and driving the Sales and Marketing function at hotels like the Westin Hyderabad, Sheraton Grand at Brigade Gateway, and Sheraton Hyderabad to name a few. He began his professional journey with Leela Palaces Hotels & Resorts, where he held multiple positions in the Food & Beverage department, subsequently gaining experience, while delivering outstanding performance with various hospitality brands. Nitin takes keen interest in exploring new destinations with his wife Shyamoli, son Dhruv and their 12- year-old furry family member Marley.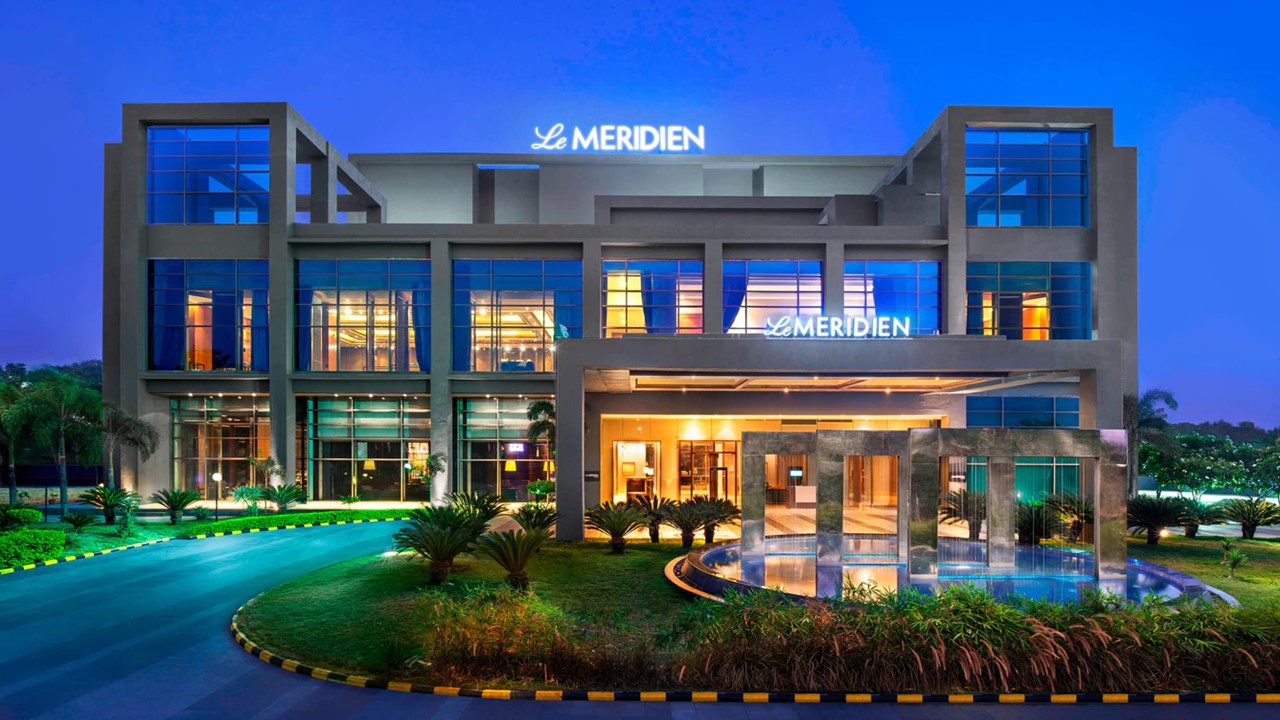 In your opinion, how will travel trends change in 2023? 
As the pandemic is behind us and now that the world has opened up people have started travelling both within India and also overseas travel has shot up, I see this trend to continue in this year too. Of the major segments corporate travel has also gone up exponentially and so has the leisure and wedding segments. The number of vacations taken per year will increase, while wellness tourism will be another strong trend that will continue in the coming year.
 Building the right team is crucial for a property's success. What are the key skills you look for when hiring new employees? 
While hiring an associate the key skills that I look for in an associate are the right attitude, an optimistic outlook, strong soft skills and punctuality, being a team player with good communications skills.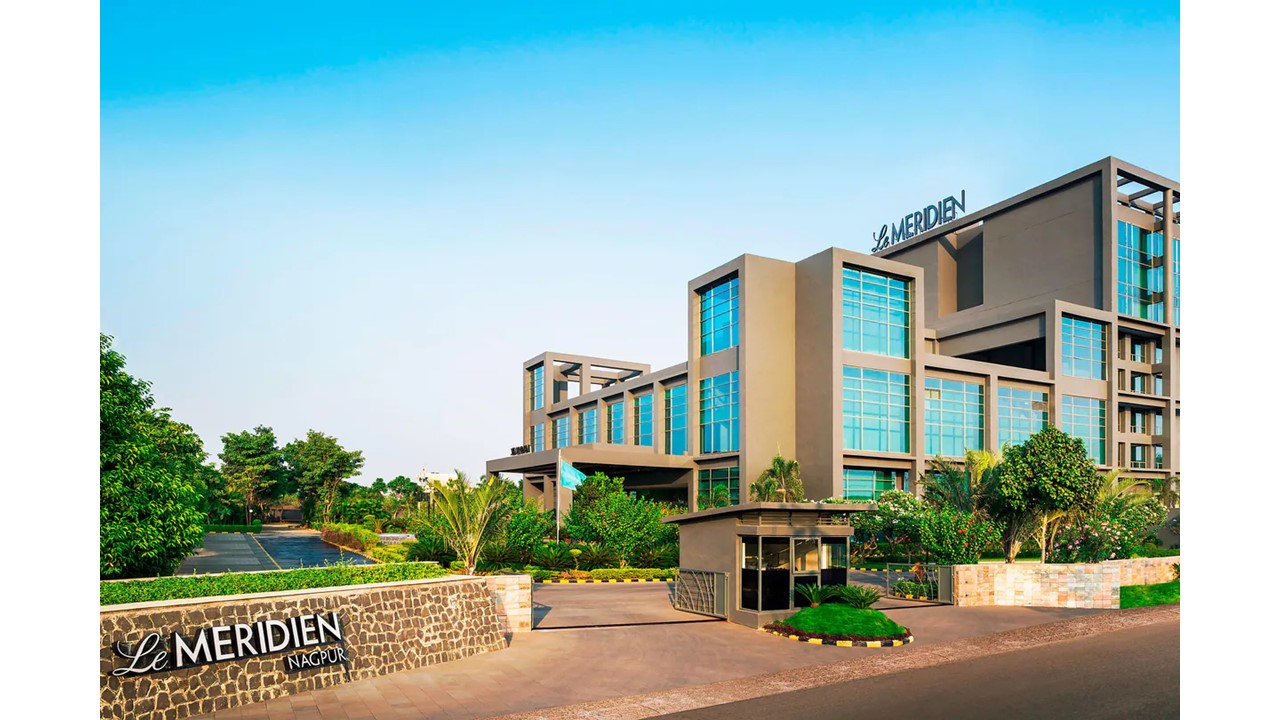 How important is it for a hotel to have a solid gastronomic offering?
I feel it's crucial and extremely important for a hotel to have a robust gastronomical offering for its patrons. As almost half of our top line comes from the food and beverage department it's important for us to have this right. Having a strong culinary offering makes us stand apart from our competitors. It also plays a very important role in building our name in the market. In order to achieve this we hire the best talent in the industry and invest in our associates in forms of training and cross exposure with our other sister hotels.
 Was a career in hospitality something you always dreamt of?  What is your advice to aspiring hoteliers?
As a child I was always mesmerized by the opulence and the grandeur of hotels. I had decided quite early in life that this is what I want to do when I grow up every day. My advice to aspiring hoteliers would be to keep learning and growing. Keep yourself up to date with the latest developments in the hospitality industry. As this industry though it is glamorous from the outside it is a lot of hard work, one should have a positive frame of mind and an optimistic attitude which will help you in the long run. Lastly, what the last couple of years have taught us is to be agile and nimble.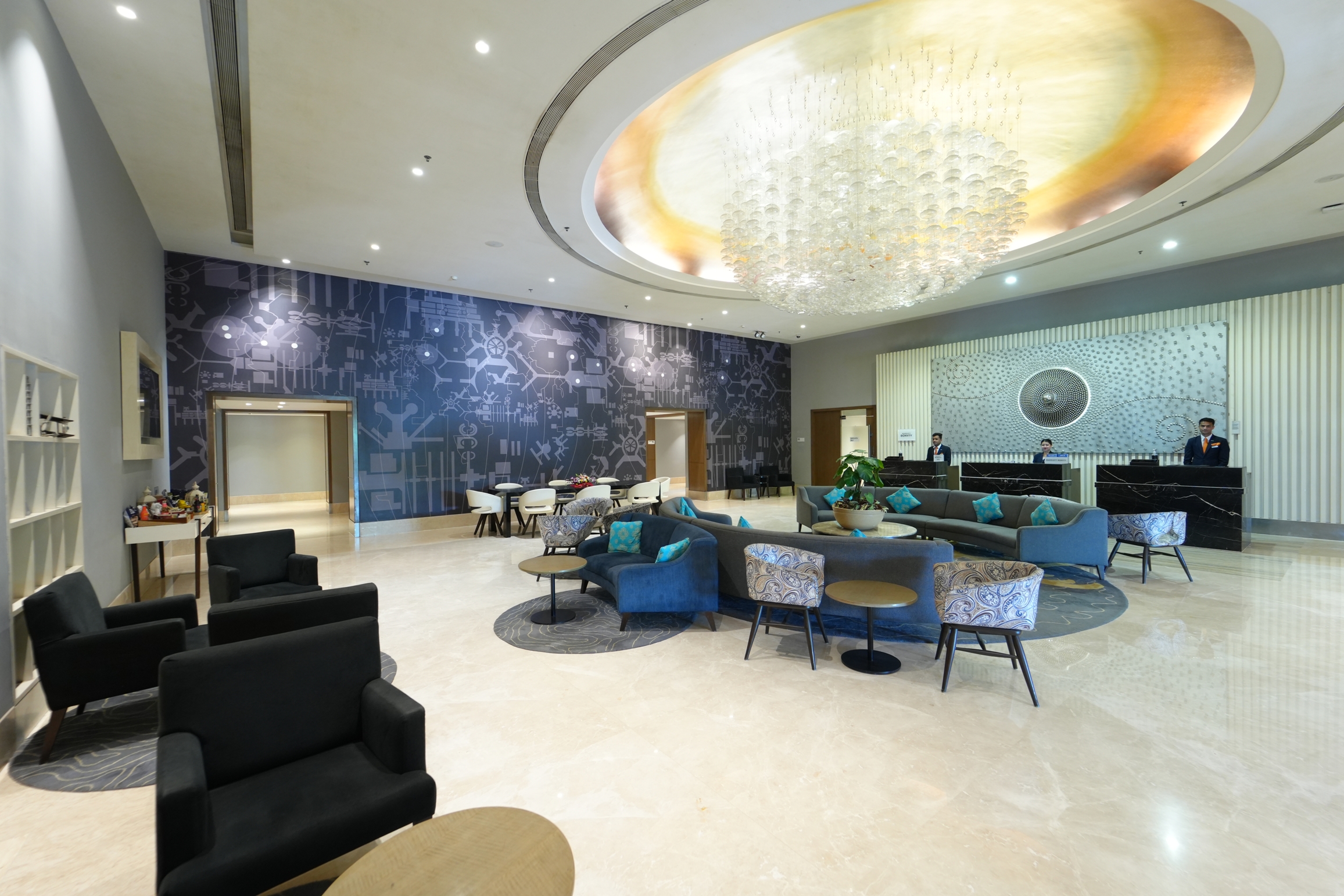 Which cities are your favourites for: 1) food 2) history 3) fashion?
When it comes to food I would pick Hyderabad for the love of kebabs and Biryanis, when it comes to history I would pick Punjab, and lastly for fashion I would say it would be Mumbai as my favourite city.
 What are some of the new measures your team has put into place to deal with the post-COVID-19 situation?
Now that the pandemic is behind us we have gone back to all the standards that were present during Pre-Covid days at the property. However, hygiene and safety of our guest and associates continue to be our priority.
What would you do if you weren't an hotelier? 
Well, that's a tough one. In that case I would be an explorer/wanderer for the love of travel, culture and food.
When are you happiest? At work, which is your most challenging activity and why? 
When I see my associates dazzle and delight our guests it makes my day.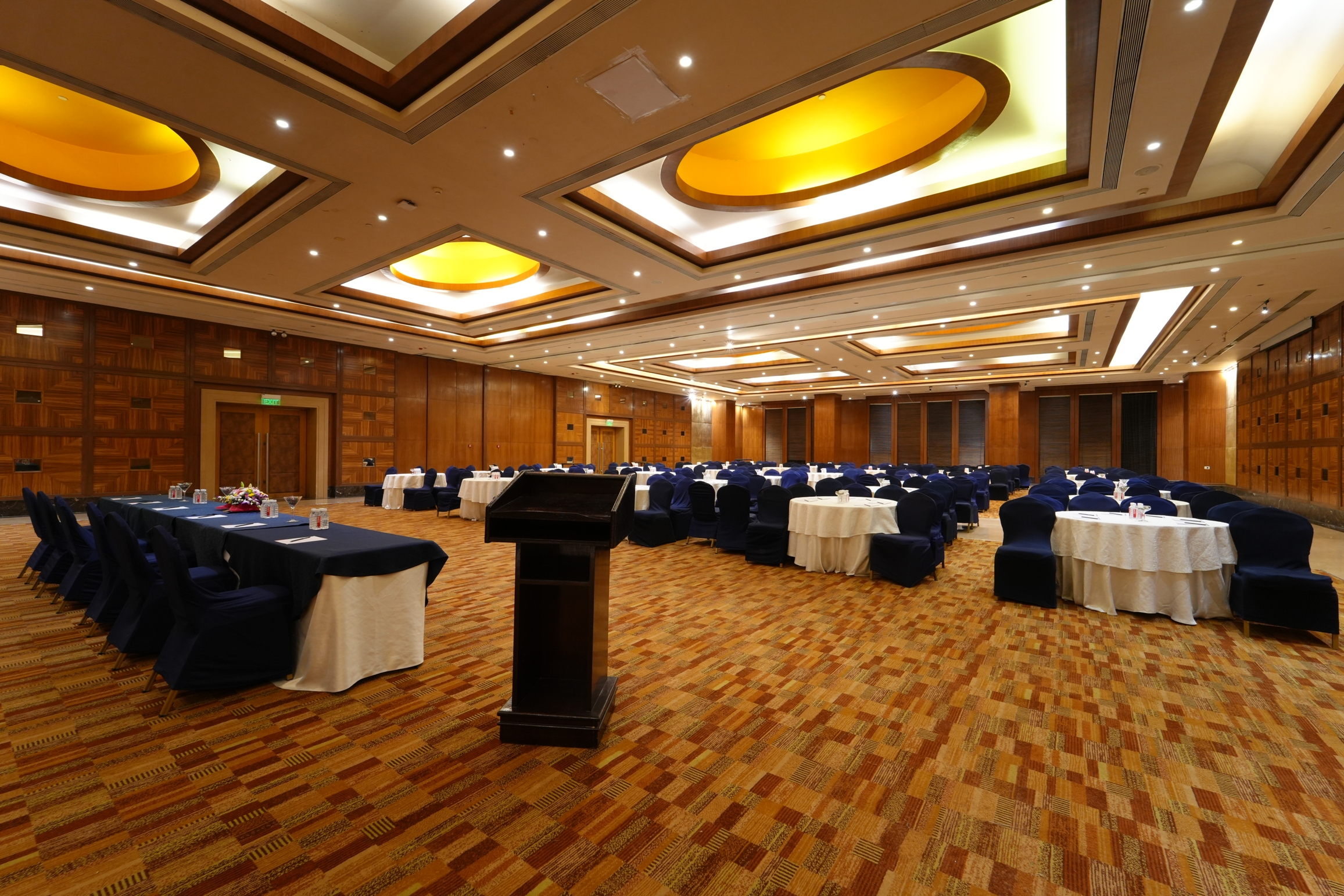 What makes Marriott International stand out from other brands you've worked with?
Marriott International is the largest hotel chain in India and also the largest hospitality player in the world with more than 32 brands under its umbrella with over 7000+ hotels across the world. As a company it is employee centric. Marriott provides world class training modules to its associates to learn and grow in their careers. It also gives its associates an opportunity to move within the region across brands and cities of their choice.
Marriott is known for its loyalty program Marriott Bonvoy that has 30 hotel brands under its portfolio, and travellers can stay at over 7,000 participating properties around the globe. As compared to other hotel rewards programs, Marriott Bonvoy has more participating properties, which gives our guests and associates greater flexibility when making travel plans.
As part of our spirit to serve initiative, we actively involve our associates in our CSR initiative which is one of the core values of Marriott.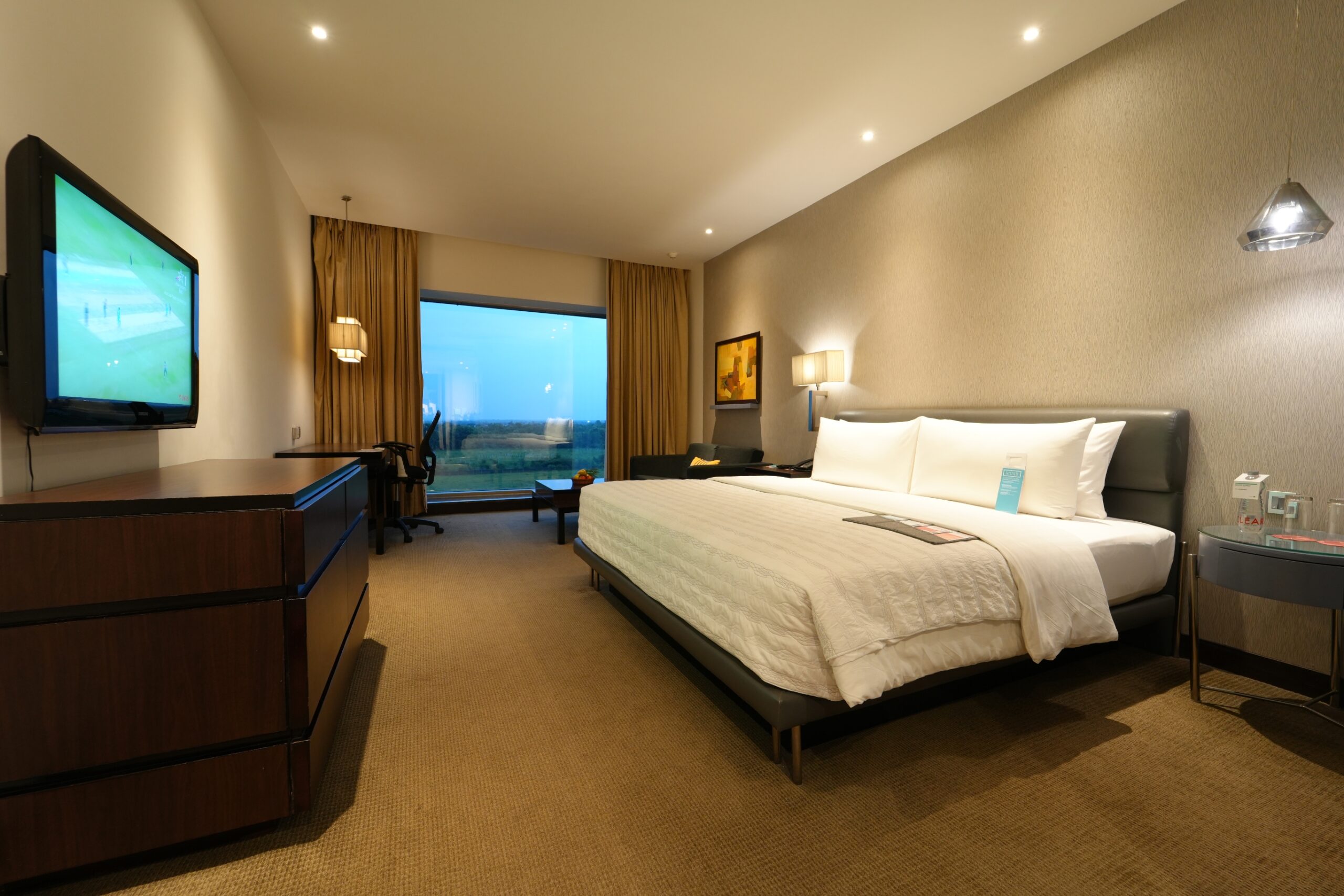 You've had such a successful career – what would you say has been your career highlight? 
I began my hospitality journey with Leela Palaces Hotels and Resorts, where I held multiple positions in the Food and Beverage department, subsequently gaining experience, while delivering outstanding performance with various hospitality brands.  I would consider launching and positioning Marriott's 100th hotel in India – Sheraton Grand in Whitefield as one of the highlights of my journey so far.
If you could plan a one-day itinerary for guests looking to explore Nagpur, where would you send them?
When in Nagpur, one must visit Zero mile as this milestone is located in the Centre of India. Phutala Lake light and sound show which has started recently is one of the beautiful light and sound shows available in India. Ganesh takri which is renowned Ganesh temple and Ramtek which has a lots of historical evidence are some of the places one can visit on a short trip to the city.
What is the best piece of advice you've ever received? 
Be yourself and follow your dreams