Dinesh Rai is the General Manager of Crowne Plaza Kochi. With over two decades of experience in operation and business development, Dinesh Rai is known for his leadership qualities complemented by diverse work experiences. He brings valuable knowledge from the wide-ranging assignments with prestigious international and Indian hospitality groups. He has worked with leading brands such as Marriott, Accor, IHG and Taj Hotels during his previous assignments.
In his role at Crowne Plaza Kochi, he is responsible for the continued success of the hotel by combining cutting-edge hospitality with innovative experiences for the guests. He has consistently displayed an incisive business sense along with fostering an environment of innovative thinking for driving revenues and operational excellence in all his assignments. With an outstanding reputation in establishing personal connections with guests and associates alike, his approach to work has always been commendable.
Prior to him moving to Crowne Plaza Kochi, Rai has held the position of General Manager with Four Points Kochi where he was responsible from the pre opening of the hotel. As a leader, Dinesh possesses the vision and capability to see the hotel reach higher and make decisions accordingly. As a person, he has an open door policy and is an ardent sports fan and a football player himself.
What makes Crowne Plaza Kochi stand out from other properties you've worked in?
What makes Crowne Plaza unique is its spacious banquet and food and beverage offerings. I am delighted to be a part of the team at Crowne Plaza Kochi because it is not only a business traveler hotel, but it also has a resort-like feel to it with sprawling views of Vembanad lake along its periphery. Our room sizes are quite large and we have several pool and outdoor lawn areas for all the different needs of our guests. With all the offerings that Crowne Plaza Kochi has, it certainly stands out from the other properties I have previously worked in.
Who is your typical customer?
Making business travel work better is our motto, but we also cater to the needs of inbound tourists as well as locals who choose our property for their weddings, events, celebrations, as well as MICE. Incentive groups and leisure groups have increased in number. Our ambiance, location and services are sought after in Kochi especially among domestic leisure travelers. We have challenged the idea that business travelers shouldn't have a relaxed and personalized stay at any of our Crowne Plaza hotels.
If you could plan a one-day itinerary for guests looking to explore Kochi in India, where would you send them?
I would suggest that they explore Fort Kochi in its entirety. Our hotel offers a lovely 8 hour – 8 km sightseeing tour of Fort Kochi, nearby beaches and Lulu mall for guests who are curious about Kochi and what it offers. Fort Kochi is famous for its various attractions like the beach, Chinese fishing nets, the Jewish Synagogue and the Indo Portuguese Museum. Cherai beach is one of the picturesque attractions that many tourists as well as locals flock to to enjoy a peaceful sunset. We also have a Lulu mall nearby which offers a host of global and local brands to shop from.
Building the right team is crucial for a property's success. What are the key skills you look for when hiring new employees?
Relevant experience, stability, attitude and enthusiasm are what we look for in future members of our team. Their motivation and interests, the reason why they apply for the role and what made them pick a career in hospitality are some of the questions we ask. We want our employees to be well rounded individuals who have room to grow and excel in their particular departments.
How important is it for a hotel to have a solid gastronomic offering?
It is extremely important for a hotel to present its guests with a top notch food and beverage service. Stellar food goes hand in hand with excellent service and an ambiance that gives guests a reason to come back. Presentation, consistency in service and taste and safety in food preparation matter when it comes to giving guests a wholesome experience at our restaurants. The chefs and colleagues at our various restaurant outlets strive to provide each guest with our signature service and quality.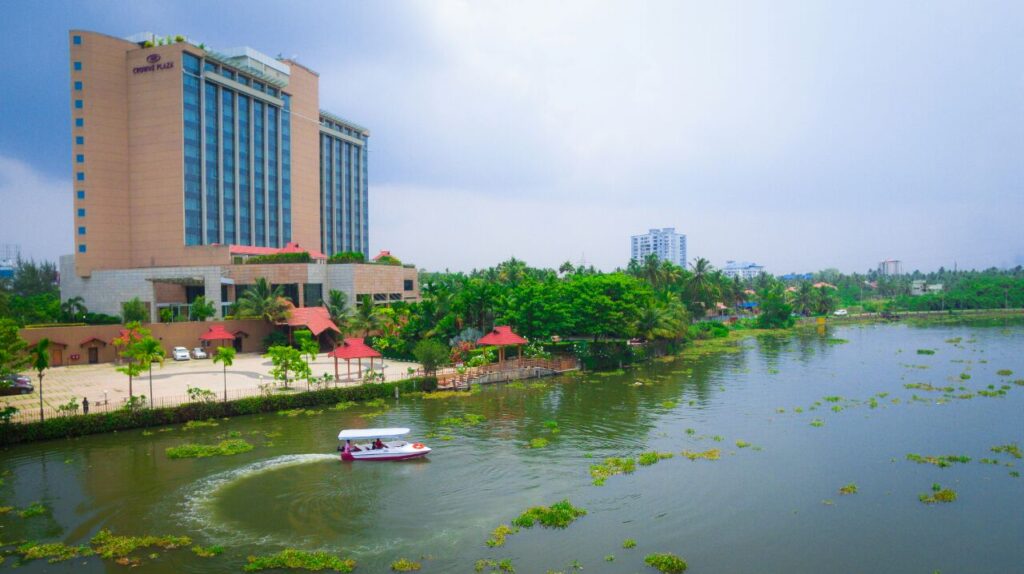 What is the one dish that guests have to try when at Crowne Plaza Kochi?
The dish absolutely has to be our Kandari chicken. It is one of our signature dishes in Mosaic and Aroma, two of our food and beverage outlets.
2020 and 2021 were challenging years for the hospitality industry. In your opinion, how will travel trends change in 2022?
Travel and tourism have completely evolved in the last two years. The rise in digital platforms has seen a large reduction in lead time and it is expected to fall further. Sizes of conferencing are reducing and hybrid meeting options will become the norm. Travel trends indicate a rise in online booking and conversion based on digital bookings as opposed to organic or telephonic bookings. Leisure travel will steadily increase with a rise in domestic travelers looking to book stays and visit conveniently close by locations while planning a holiday. Travel within the state will increase. Safety, security and hygiene will constantly be a priority for all hotels and restaurants even in 2022. Occupancy will improve by the last quarter of 2022 and pricing will increase along with it. 2022 will bring a wave of reinstatement with respect to hotel bookings and occupancy rates.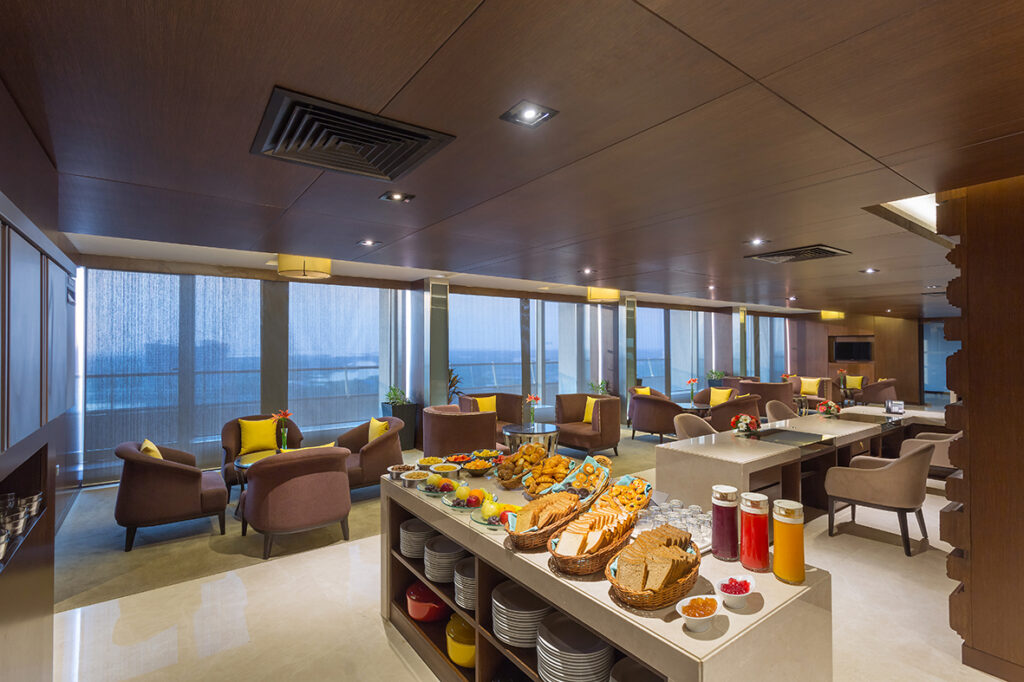 Was a career in hospitality something you always dreamt of? What is your advice to aspiring hoteliers?
Although I never dreamt of being a hotelier in my childhood, it became something I grew into and now hospitality is in my blood. When I started out in my career, there were only a few players in India but now the market has more competition with many international brands with India as one of the major markets in the hospitality industry. Since 2020, the hospitality sector has begun leveraging technology and digitization and managing operations in the new normal standard post pandemic. Hence, the mantra to grow within hospitality in the current scenario is to be proactive in learning and using technology used in the hospitality industry to stay ahead of our competition.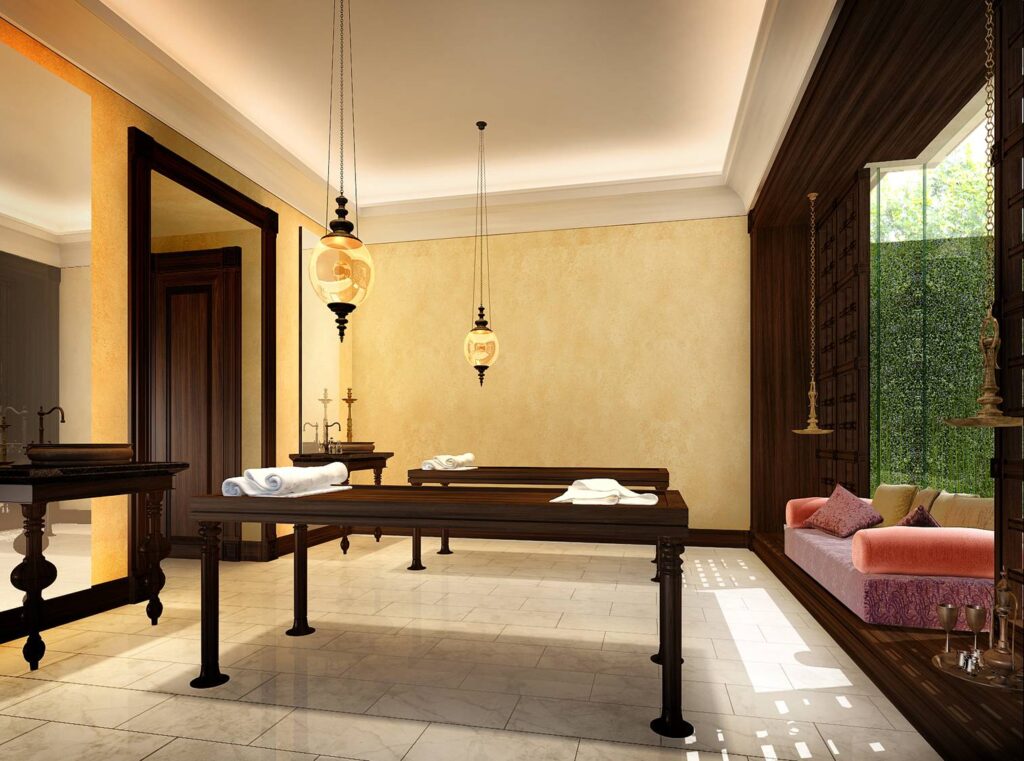 Which Indian cities are your favourites for: 1) food 2) history 3) fashion?
For food, I would always pick Kochi for its great seafood followed by Hyderabad for its Biryani and Haleem. Not to forget, I still love Pune for its street food (Vada Pav. For History, I love the city of Pune and Mumbai as I grew up there hearing the stories of the malwans, Peshwas and their various forts and monuments. Mumbai is my all time favourite for its in- trend fashion.
What are some of the new measures your team has put into place to deal with the post-COVID-19 situation?
Among some of the many safety measures Crowne Plaza Kochi has undertaken in lieu of Covid-19, we pay special attention to thermal scanning, sanitation and social distancing in all parts of the hotel. We ensure a contact less elevator journey for guests heading to their rooms and also regularly sanitize and clean guest and colleague areas. Colleagues and guests are wearing masks at all times.
We have also adopted more stringent methods of cleaning in our kitchens and In room dining offerings. We are ISO 22000 certified and have trained colleagues in food, safety and hygiene. With our IHG Clean Promise, guests are reassured that we are committed to high levels of cleanliness. That means clean, well maintained, clutter free rooms that meet global safety and hygiene standards.