Tom Roelens, General Manager and Senior Vice President, Operations Atlantis Dubai, has more than 25 years of international experience in the hospitality industry and has held senior management positions in North America, Middle East, Asia Pacific, Indian Ocean and Europe. Having joined in January 2020, Tom's position places him at the helm of Dubai's most bold and innovative resorts, Atlantis Dubai. On a day-to-day basis, he oversees operations at Atlantis, The Palm and Atlantis Aquaventure, as well as the pre-opening of Atlantis The Royal, Dubai's most anticipated entertainment destination.
Prior to joining Atlantis Dubai, Tom served in a variety of leadership positions spanning 20 years with the prestigious Four Seasons Hotels and Resorts. As General Manager, he led the pre-opening of Four Seasons Hotel and Residences in Kuala Lumpur, Malaysia, successfully launched the mixed-use development and established the property promptly as the rate leader in the city. Tom opened Four Seasons Resorts in the Maldives, headed up the extensive transformation of Four Seasons Resorts in Lana'i, Hawaii, and lead operations at Four Seasons Hotel Newport Beach in California as well as The Regent Jakarta, Indonesia.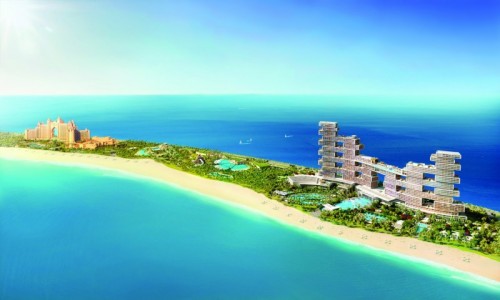 Tom started his career in fine-dining Michelin starred restaurants in Belgium and France. His hospitality  training started at Hotel School ter Groene Poorte in Bruges, and led him to obtain an A1 Degree with Honours in Hotel Management from the Hoger Technisch Instituut in Belgium, before obtaining his Postgraduate Degree in Public Relations and Media Management at Ghent University. Tom completed his education at Cornell University, School of Hotel Administration, with certificates in Hospitality Financial Management, Strategic Management, and Hotel Real Estate Investments. He is actively involved on the Standards Advisory Committee of Forbes Travel Guide and has served as Senior Adjunct Lecturer at Taylor's University in Malaysia. Tom enjoys a wide range of hobbies including hiking, running, Hawaiian outrigger canoeing, and scuba diving – some of his favourite dives being in the Maldives and Bora Bora, French Polynesia. To date, he has visited over 65 countries around the world and lived in seven. He is joined in Dubai by his wife, Sara, with whom he has been travelling around the world since 1995.
2020 and 2021 were challenging years for the hospitality industry. In your opinion, how will travel trends change in 2022?
There will be a continued focus on safety and well being in 2022. Variants of COVID19 will continue to evolve, ultimately travelers need to have the sense of feeling safe and cared for in the hospitality and travel industry. Whilst the second half 2021 has proven to be a record period in terms of occupancies and revenues at Atlantis Dubai, we expect to see the world gradually opening up and travelers become more comfortable in once again experiencing wonderful new destinations and cultural experiences around the globe.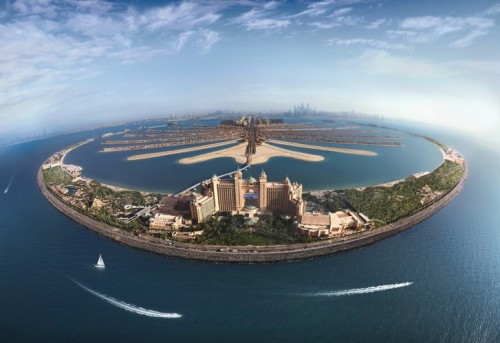 Building the right team is crucial for a property's success. What are the key skills you look for when hiring new employees?
Attitude is everything. We can learn anything once we are open to grow and eager to learn from feedback. Whilst continuing to build the dream team, particularly with the upcoming opening of Atlantis The Royal it is crucial to identify and recruit only the very best in the business, to bring in both the technical skills as well as a can do attitude, then allow your team members to flourish and feel empowered to create extraordinary experiences for our guests every single minute of the day.
How important is it for a luxury hotel to have a solid gastronomic offering?
The food and beverage offerings truly are the engine of a luxury hotel experience. At Atlantis we offer a wide range of phenomenal guest room and suite accommodations. We combine this with an unparalleled selection of restaurants and gastronomic experiences. When we open Atlantis The Royal, Atlantis Dubai will present close to 53 restaurants with the largest collection of celebrity chef restaurants and signature restaurants anywhere on the Planet. We partner with culinary icons such as Nobu Matsuhisa, Heston Blumenthal, Gaston Acurio, Costas Spiliadis, Mich Turner, Ariana Bundy, Gordon Ramsay, and Jose Andres. We also offer a wide selection of Signature restaurants such as Hakkasan, our underwater restaurant and bar Ossiano, or Lebanese restaurant Ayamna and Seafire Steakhouse &Bar.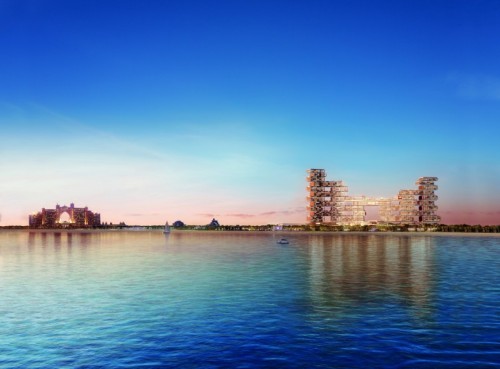 Was a career in hospitality something you always dreamt of?  What is your advice to aspiring hoteliers?
As a young boy I dreamt of becoming a war photographer or correspondent. In my early teens I was introduced to the culinary fine dining world, signed up at the Hotel School Ter Groene Poorte in Bruges, Belgium and never looked back. My advice is to stay humble, be open to change and whenever you have an opportunity to learn, jump into new experiences whilst challenging yourself to reach your ultimate goal.
Which cities are your favourites for: 1) food 2) history 3) fashion?
1) Food-Rather than naming one particular city, I would name countries and regions. The best food trip my wife Sara and I ever enjoyed was the journey from north to south Vietnam. Other favorite ethnic food favourites include Masakan Padang, Indonesia and the many food options Malaysia has to offer.
2) History-
Bruges, Belgium
Florence, Italy
Kyoto, Japan
The Lost City of Bagan in Myanmar, you have never seen a sunset until you experience one at the top of of the many forgotten temples
New Orleans USA, it's got soul!
3) Fashion
Tokyo, Milan, New York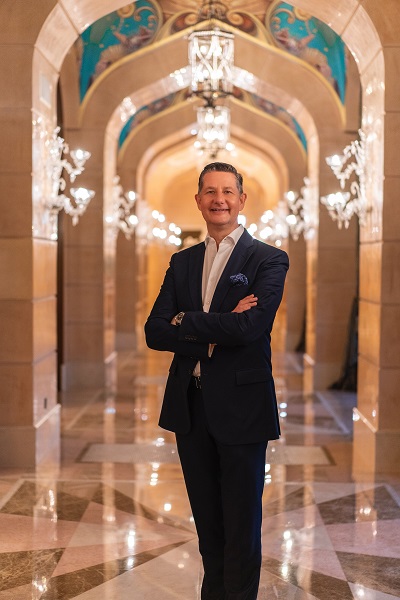 What are some of the new measures your team has put into place to deal with the post-COVID-19 situation?
Since the reopening of the city to tourists in 2020, with the support of Dubai Tourism and the authorities, we put all of our focus into ensuring Atlantis was setting the benchmark in maintaining the highest level of precautionary health and safety measures for our guests. We were one of the first destinations in the region to offer in-resort PCR testing for guests, and we were amongst the first hotels and resorts in the world to become Sharecare Health Security VERIFIED® with Forbes Travel Guide.
In terms of procedures and room, we have tried to focus on using this opportunity to enhance the guest experience to ensure it's more seamless and efficient than ever before. Since the start of the pandemic, we have launched an in-resort app, which enables guests to check in and order from room service more seamlessly. Guests can also now enter their room via a key on their mobile phone. Utilizing technology to support us in this process has been key, and we have so many more exciting updates set to launch in 2022 to further enhance this offering.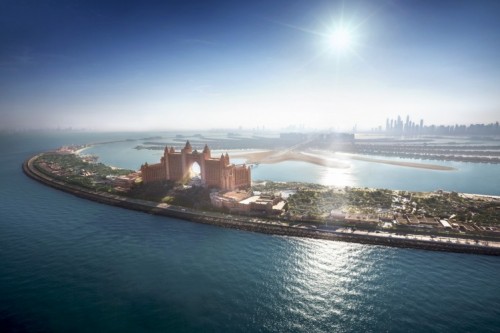 What would you do if you weren't a hotelier? 
I am proud to be a hotelier, this career provides a most wonderful opportunity to live and work around the world, learn from the many cultures. It truly is very enriching personally and professionally.
When are you happiest?
I love the energy that a hotel environment generates. I particularly thrive on challenges and love hotel and resort openings, reopening, re-imagining the guest experience and creating extra ordinary moments and memories for guests and colleagues.
At work, which is your most challenging activity and why? 
If you enjoy what you do you do not have to work a day in your life. I enjoy the daily changing environment that hospitality brings.
What makes Atlantis Dubai stand out from other brands you've worked with?
Together, Atlantis, The Palm and Atlantis The Royal which will open in Q4, 2022, will create one of the most unique entertainment destinations in the world. Spanning about 63 hectares, we will offer guests and visitors over 53 restaurants and bars, 2 kilometres of private beachfront, the world's largest waterpark, 92 swimming pools, including an incredible soaring infinity pool and two world-class spas. Needless to say, there is never a reason to leave. But it's not only the amenities and experiences that make Atlantis such a special experience. From the moment you walk into the lobby you can feel this incredible energy and anticipation that emanates from the colleagues and guests, which is truly unparalleled.
We also offer a vast range of entertainment and experiences that cannot be experienced anywhere else in the world, meaning each and every day in resort is special and unique. Guests can take the plunge with  the deepest underwater Aquatrek experience, they can test their nerves on the world's tallest water slide and spend the night in Dubai's only underwater suite. Within Atlantis the Royal they can also stand in wonder at the world's largest jellyfish tank, swim in a private infinity pool 43 storeys in the air and marvel at the only fire and water performance fountain in the Middle East. There is truly nowhere in the world quite like Atlantis.
You've had such a successful career and traveled all over the world – what would you say has been your career highlight? 
The most wonderful part of hospitality is the ability to give back, whether is to giving back to the next generation through mentor ship programs, partnering with universities on education or being involved in supporting local communities such as building water desalination plants on remote islands in the Maldives or reconstructing 700-year-old fish ponds in Hawaii.
To be able to leave your footprint in the destination you are lucky enough to be living and working in, is an absolute joy.