The internationally acclaimed Beverly Joubert is an award-winning filmmaker, photographer, wildlife conservationist and National Geographic Explorer-at-Large with over 40 films. She is one of the passionate co-founders of Great Plains, a unique conservation tourism company built around bespoke, caring, meaningful and considerate values. Entirely self-taught, Beverly Joubert has been recognized internationally for the raw authenticity of her work with accolades including: The World Ecology Award, a Peabody Award, 22 Emmy nominations and 8 Emmy Awards as well as the Presidential Order of Merit in Botswana.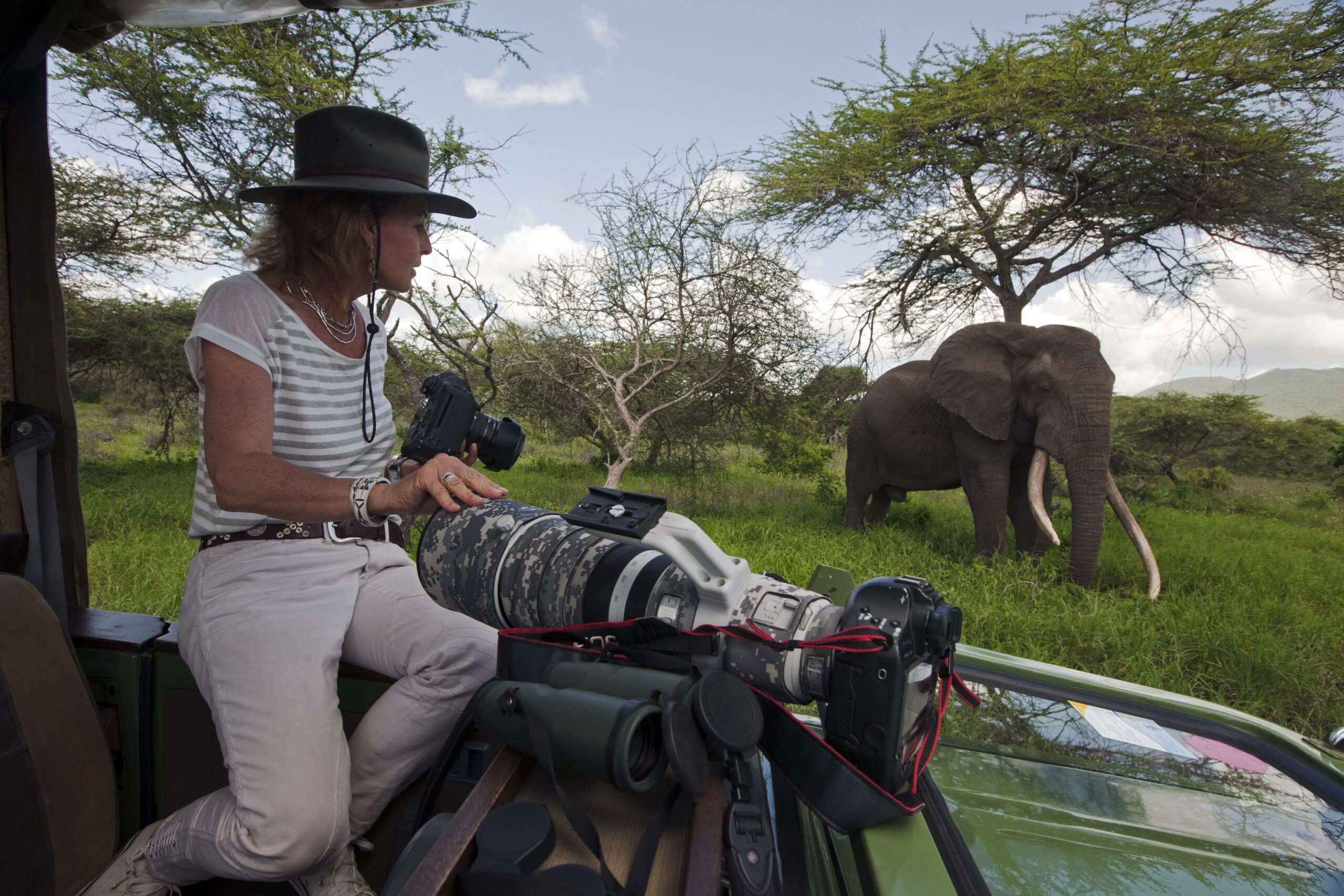 Beverly Joubert has created, designed and operated fourteen stunning owned, and partner safari properties in Kenya, Botswana and Zimbabwe and the company's charity, The Great Plains Foundation, which strives to preserve and protect landscapes, wildlife, and the communities who rely on them in Africa. She is also the founder of the Big Cats Initiative, Project Ranger and their charity Great Plains Foundation.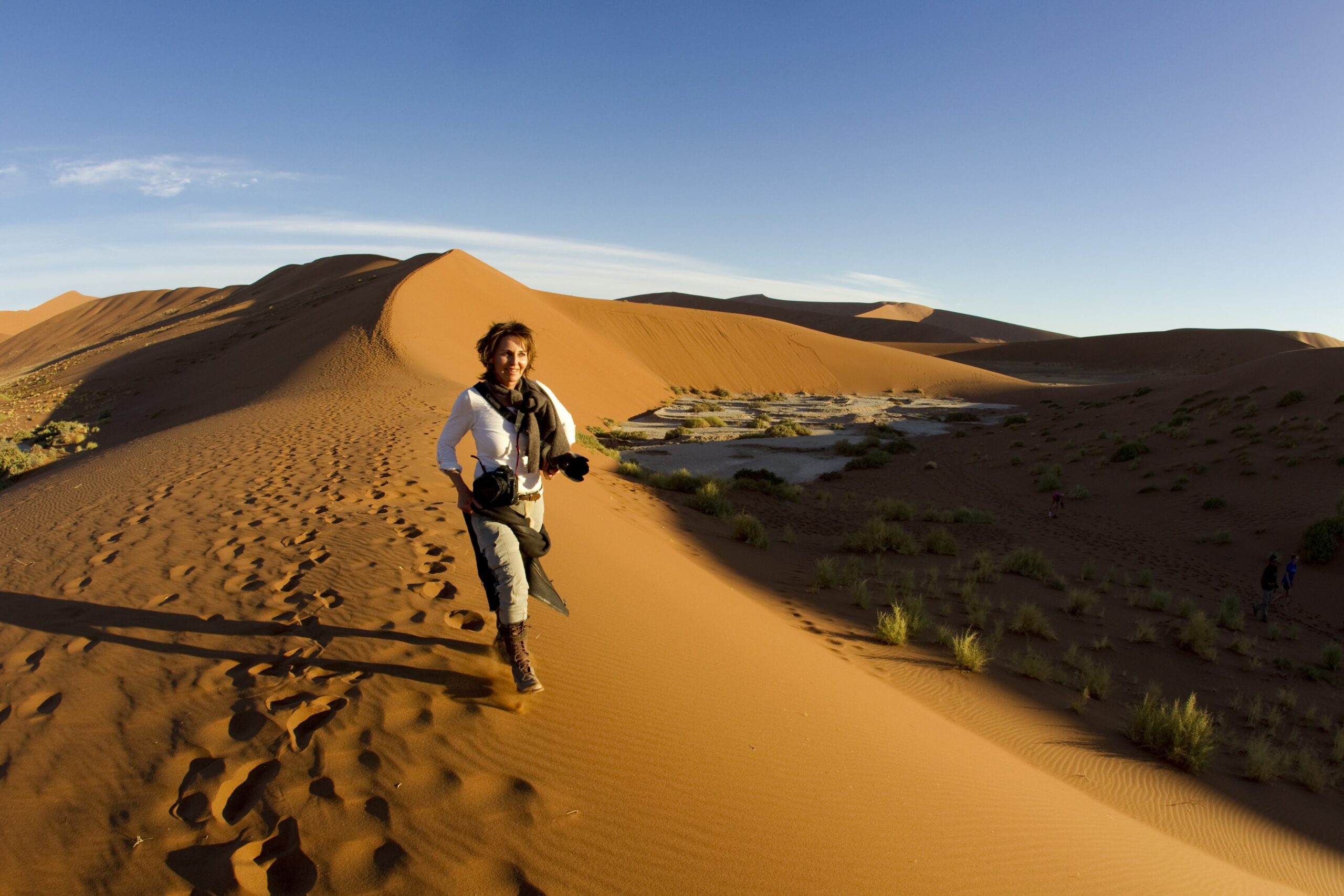 "Even as a young girl I was always inspired to create and photography was one of the early expressions of that creativity. But there is a huge difference between taking family snaps and achieving a National Geographic cover. So I try to look at
everything through that lens of a magazine cover, the ultimate measure of success for my work – this is an ongoing process," comments Beverly Joubert.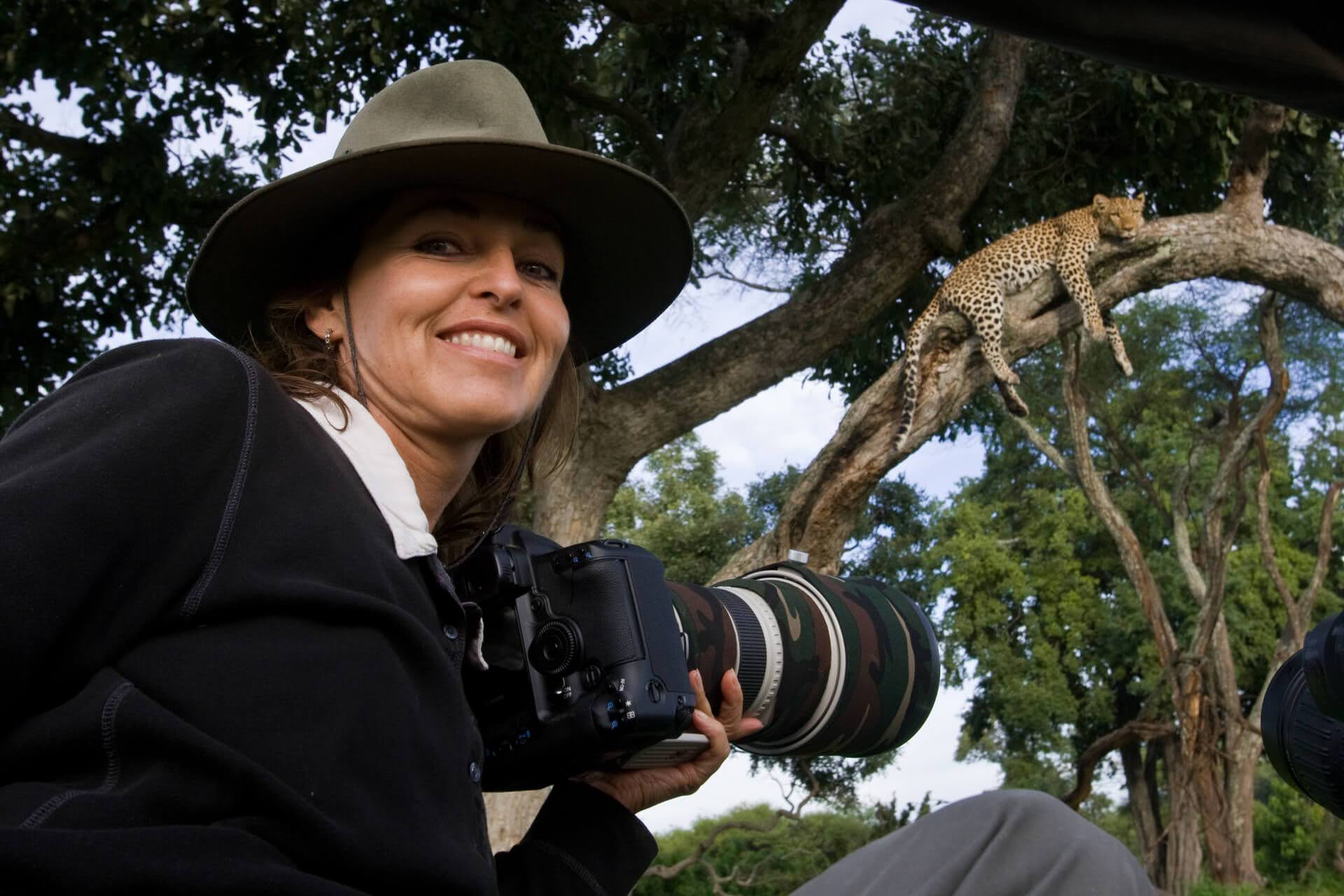 When it comes to selecting her favourite camp from the Great Plains portfolio, Beverly is unable to choose just one. "I see the camps representing the areas of Africa we love and the camps are built to convey that tented transient nature of
camping with a luxury feel, so as a result this is our signature style at Great Plains," says Joubert.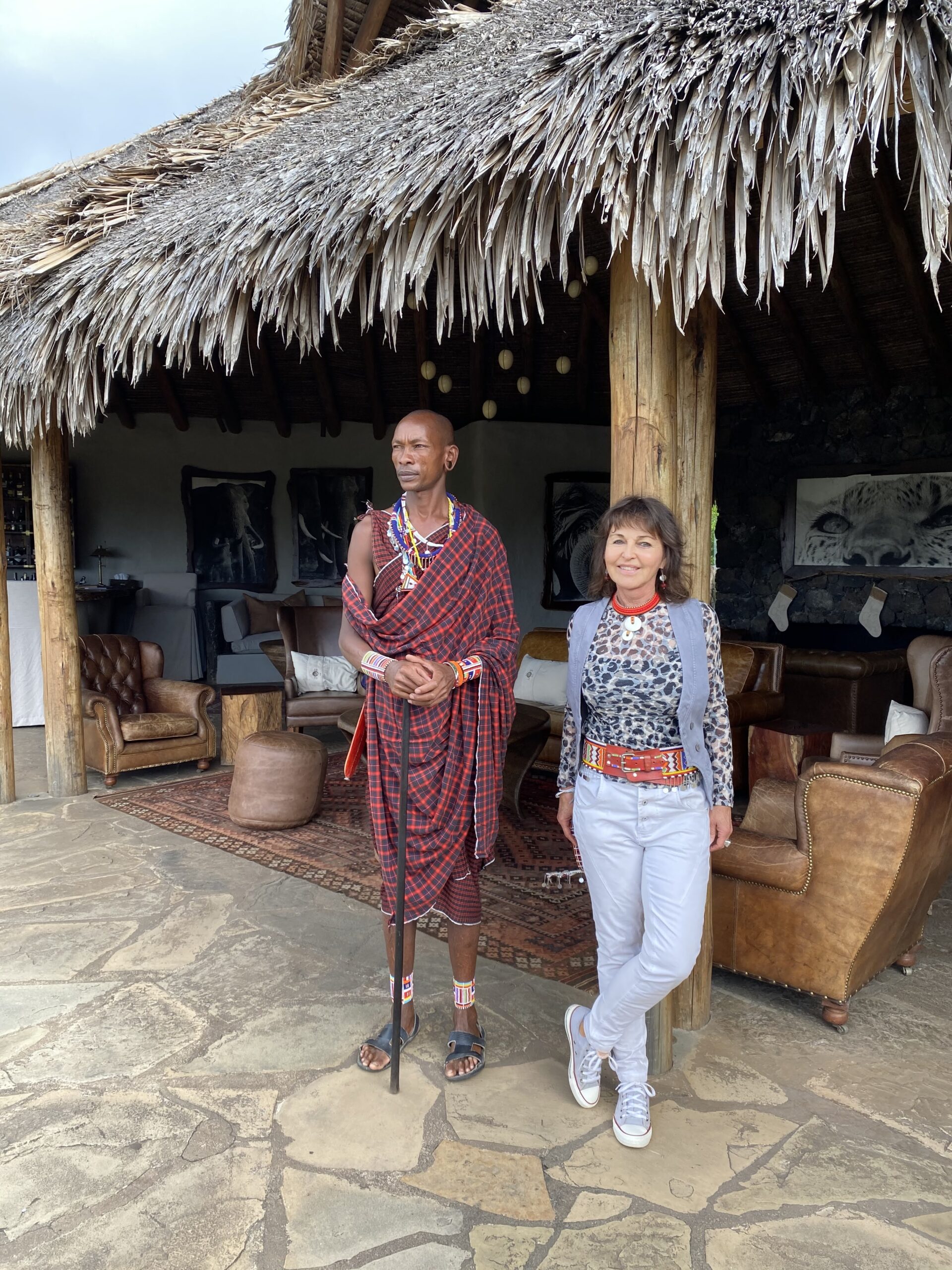 The Great Plains Foundation, which strives to preserve and protect landscapes, wildlife, and the communities which rely on them in Africa include a project are close to Beverly's heart, The Solar Mamas, a programme that looks for options to help local communities establish solar plants and businesses as a source of power, income generation and empowerment. The Great Plains Foundation took nine women from selected Botswana rural communities to India for six months to undertake solar engineering training and has since electrified 450 households and changed countless lives.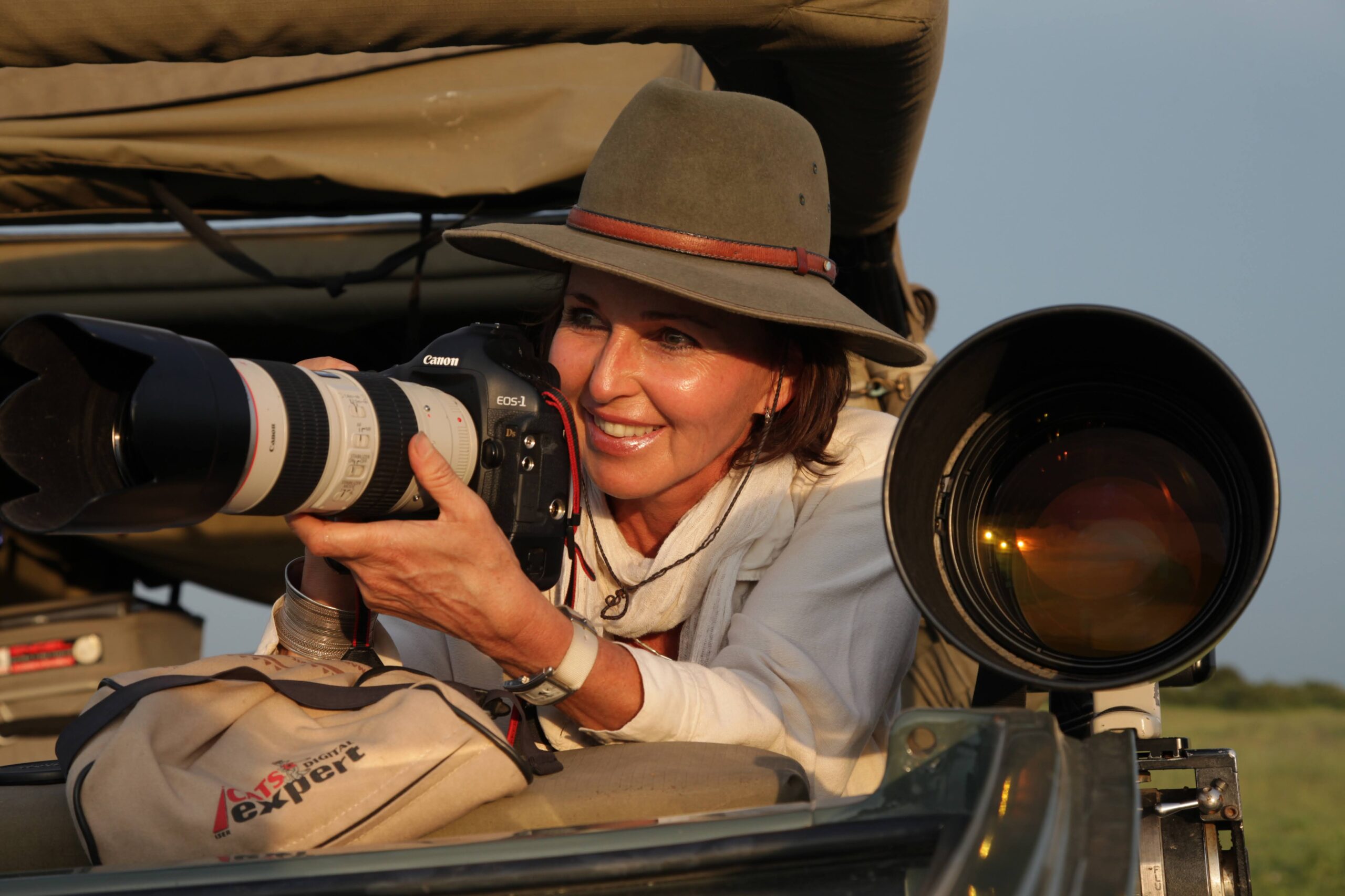 What are your thoughts about sustainable and impactful travel?
To some, every moment in life is important, every step a part of a journey. A safari is a good example. I don't know anyone who comes back unchanged. So given it is important, and that i care for it, travelling in a kind sustainable way, that is respectful to local people, nature, its wildlife and your own body, mind and spirit is not just a luxury, it is essential.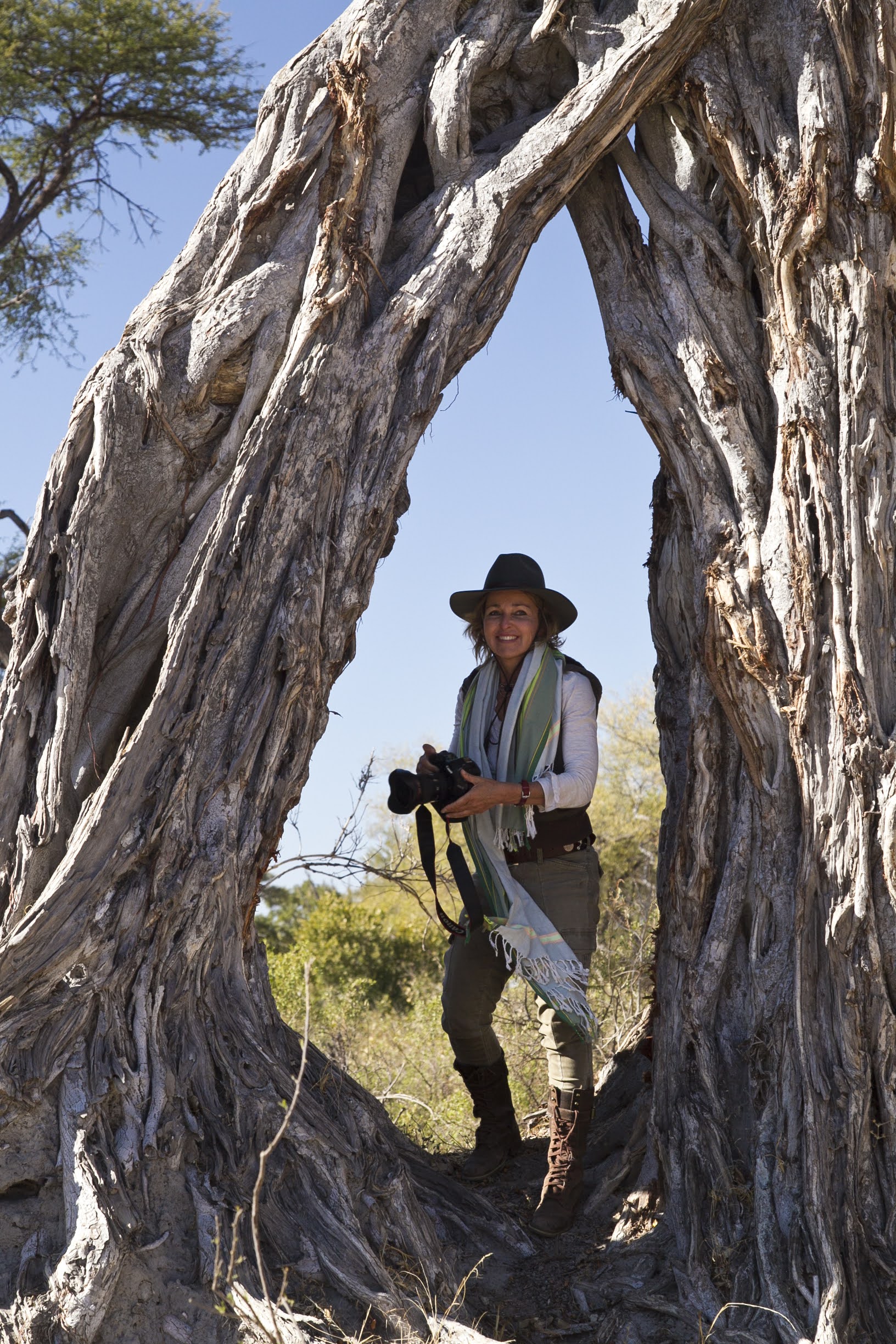 What's integral to the work of a photographer/filmmaker?
Some key values, much as above, but to capture that essence that we all seek in life, on film, is multiples more difficult, like catching smoke in a bottle. A moment on film that changes the world, or the audience's view of something, that inspires a child, or changes an adult is a responsibility we take on heavily. So being responsible and not cheap when dealing with audiences emotions is important to our story telling. Obviously the patience, dedication, doing the time, enduring hardship and never giving up are all qualities that are the building blocks of film-making, but holding on to that integrity and authenticity in a sea of opportunities, alone in the wild to cheat is the mast i have strapped myself to as i have sailed these stormy seas.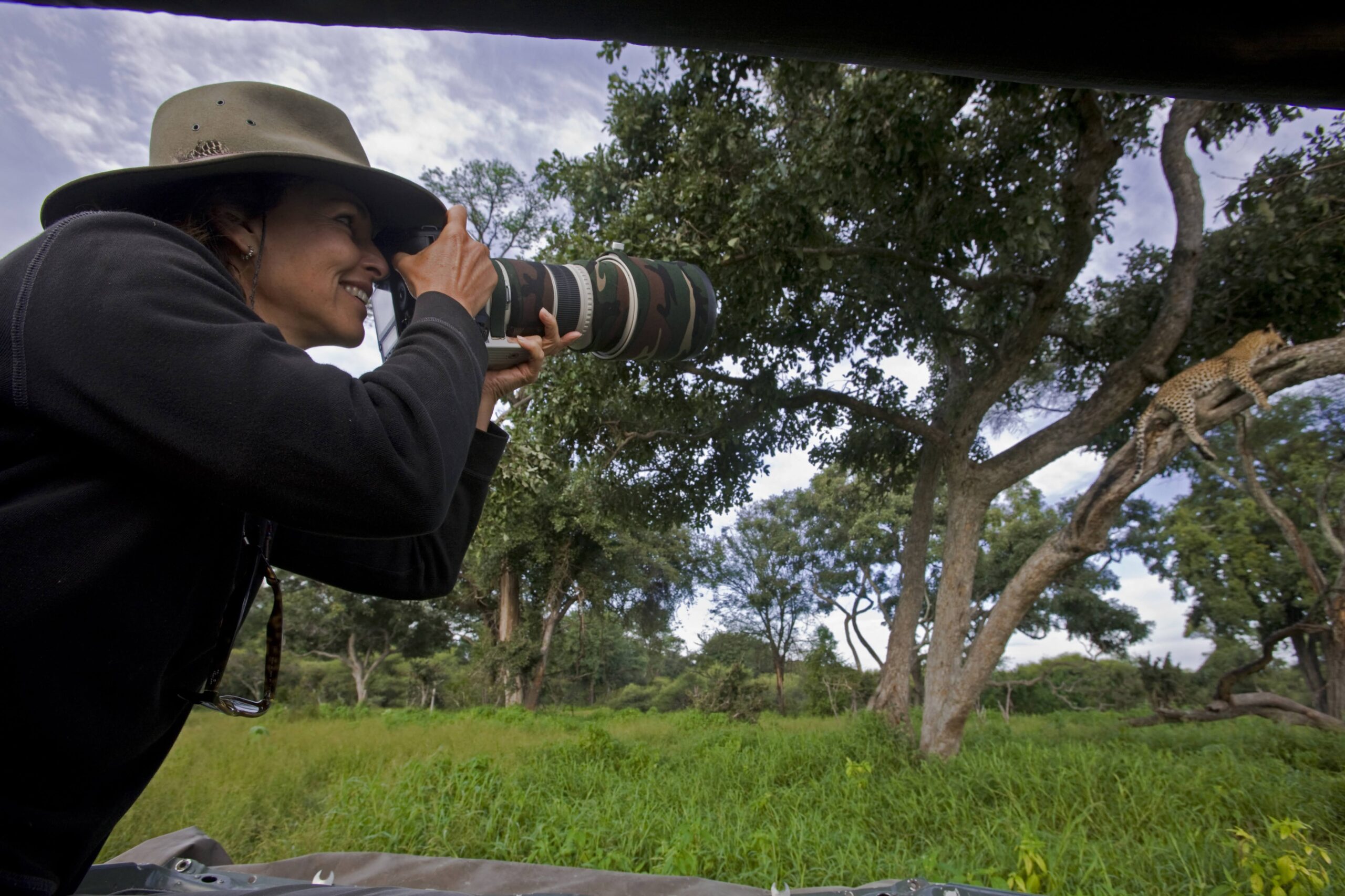 Describe a real-life situation that inspired you?
After a talk i gave in Washington DC, a 10 year old was trying to get to the front through many people, and finally his father passed him over the heads of others to get to me and I stepped forward to greet him. He said "I want to help you, will you take this?" and handed me a dollar. I used that story and his dollar to get matching funding and challenge people to give appropriately to their fortune, as he did and we have been able to raise millions for our conservation work. I used his generosity to make me humble. I lean on that boy, who I never saw again, as a reminder that to save this planet, we need small people and large, we need soldiers and heroes. He is a hero.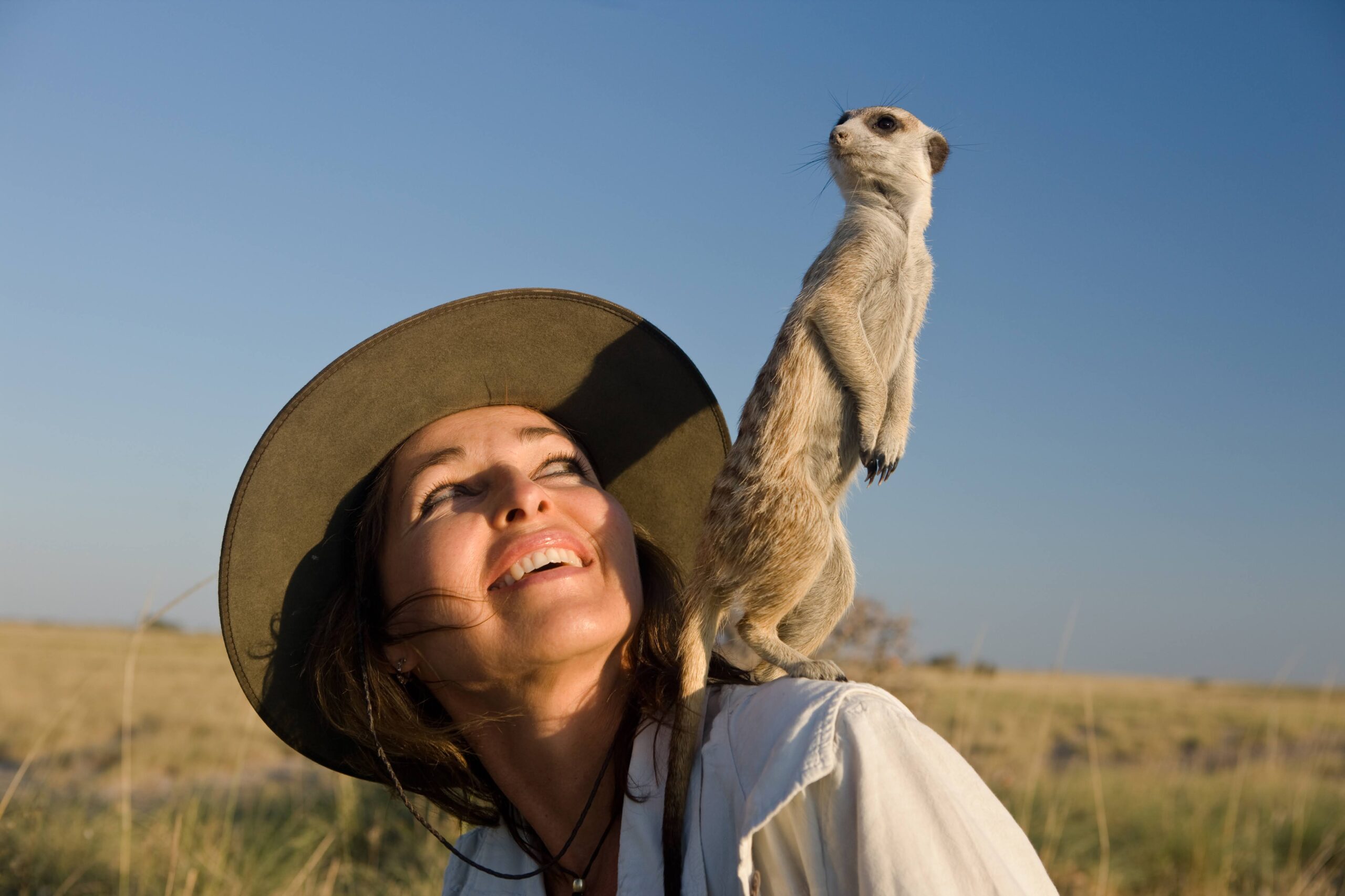 What memorable responses have you had to your work?
In a bar in Jackson Hole people started pointing. A band member came over and asked if i was Beverly Joubert. I confirmed i was. And then he told me how much one of our films Eternal Enemies had meant to him, turned him from a certain path in a gang, and drugs to music, and family and that his son was named after the main lion character in the film; Nchwaidumela, (he who greets with fire) That kid, not forty will probably kill me if we ever meet.
Legadema (from our film Eye of the Leopard) is a household name in Turkey, there is a store in Namibia named after our leopard character, and the worse mistake we ever made was to call out on social media to see if anyone had tattoos based on our movies. You just can't un-see some things in life!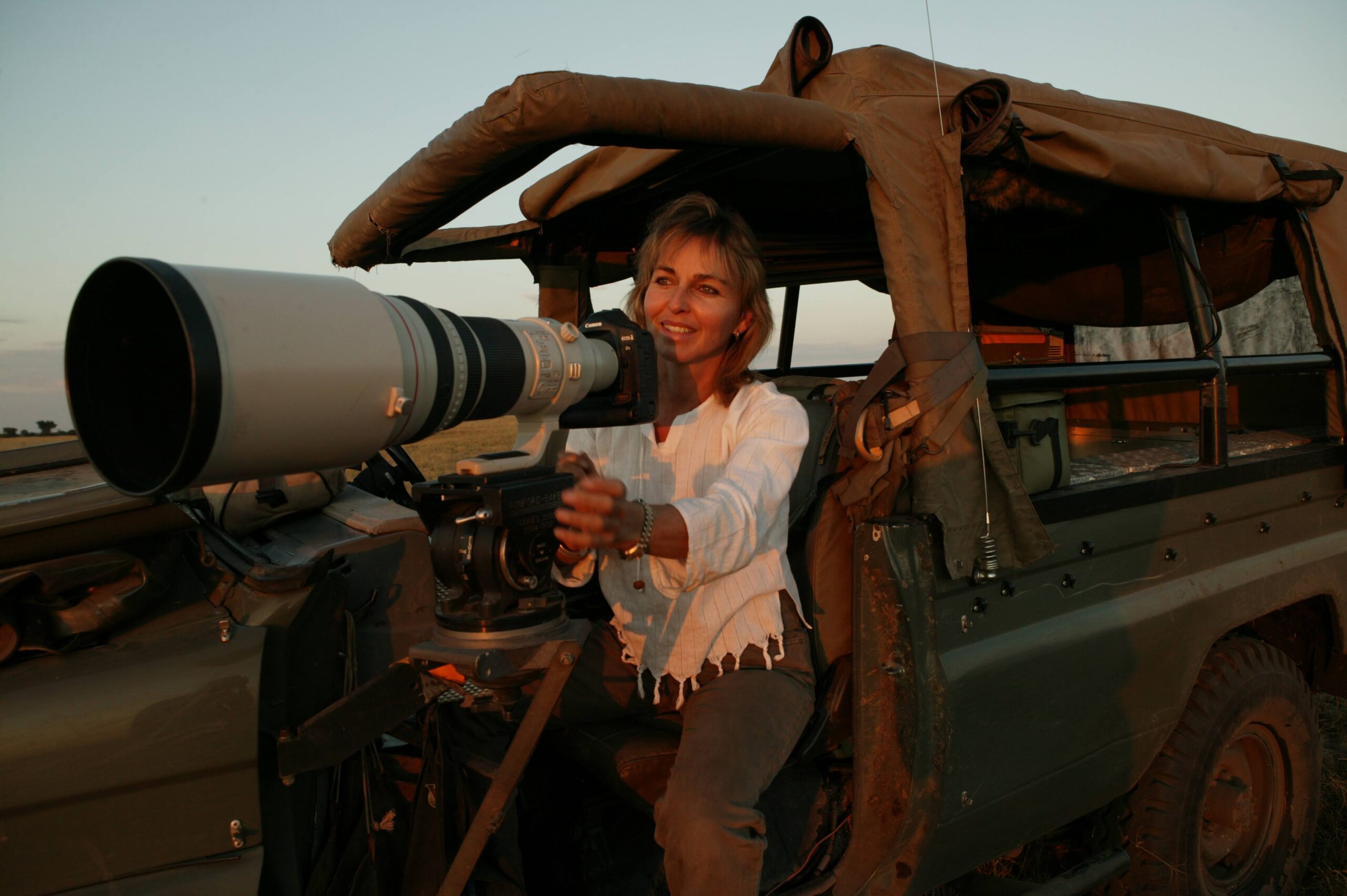 What food, drink, song inspires you?
Food… I am plant-based and as a result any food that comes from the earth inspires, but Indian food from certain groups/clans is wonderful for us, filled with spices and tastes and legumes and proteins that come from plants without animals suffering. I love to eat in peace, things that lived in peace, not those that die toxically.
Drink… Good French wine occasionally, DuVal LeRoy a really great organic Champagne I discovered recently. Great Plains makes its own botanical gin, for those rare sunset moments if I am with friends.
Song…ouch, many, but not because of my age, but from the mid 80's onward songwriters, often tortured souls, were poets. I find inspiration in REM, Santana or Metallica, and possibly my inspiration comes from and is one of my most played, by them, Nothing Else Matters, because as I ponder (daily) my life, it is this closeness through our twenties, thirties, forties, fifties and now sixties that has fortified me against my enemies, my ups and downs in my careers, accidents, deaths, hardships, and then laughter and lessons of gratitude learned and therefore, 'Nothing Else Matters.' It speaks to closeness and vulnerability and shared moments. I feel sad to know that so many people in the world are alone. I think hunger and pain, poverty and so much else can be overcome just as long as one doesn't have a lonely spirit. Nothing else matters.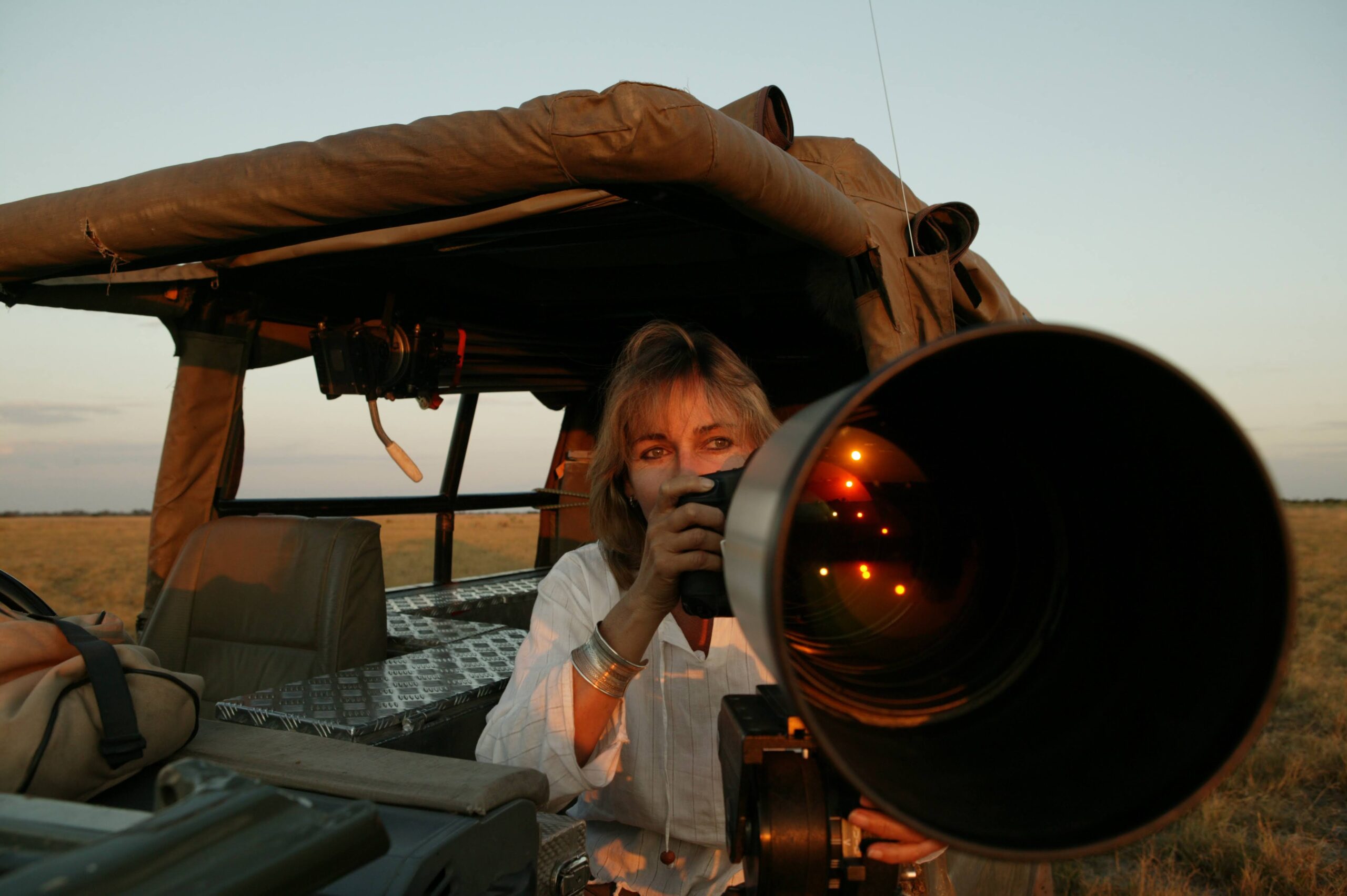 What do you like most about your work?
Creative freedom. I think that as we reach 9 billion people, the competition for young people to enter the job market forces them into the sciences and business, or law and the endless pursuit of wealth makes it more important for educators to not exclude them from music, arts and being creative. If I had to label us, Homo sapiens as anything we would say we are 'the creative ape' that creature that makes stuff, that took music to the next level, that  painted and told complex stories. Creativity is our most precious trait because it inspires, solves problems, and stretches us to define another evolved characteristic of humans; love.
What is your dream project?
I am in our dream project, making camps, stories for people to step into and be forever transformed. It is the Big Top, a circus, a theatre, the greatest show on earth, and i am directing that in a small way right now. Tomorrow there will be another.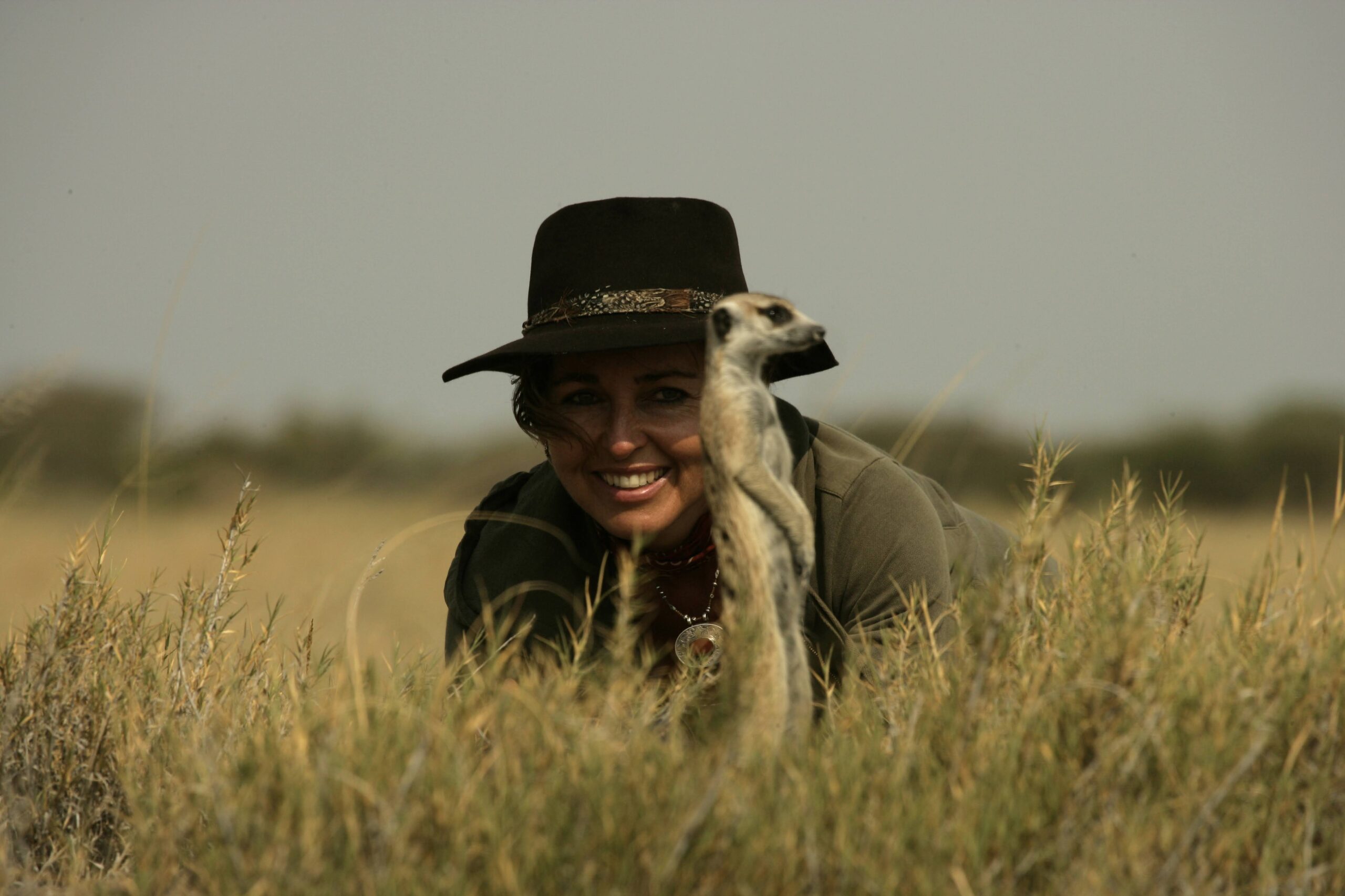 Favourite or most inspirational place ?
Okavango Delta in Botswana. My home.
What's the best piece of advice you've been given?
"You're arrogant." From when I first heard that I was mortified, so I have spent my life trying to be the opposite. I don't know how a 16 year-old could be considered arrogant but it was a great guideline for me, so our films, scripts, our lives, our ethos in Great Plains is to be the antithesis of arrogance. Maybe it was a tendency I caught early. Better than a drug habit but still not what I wanted for myself or those around me.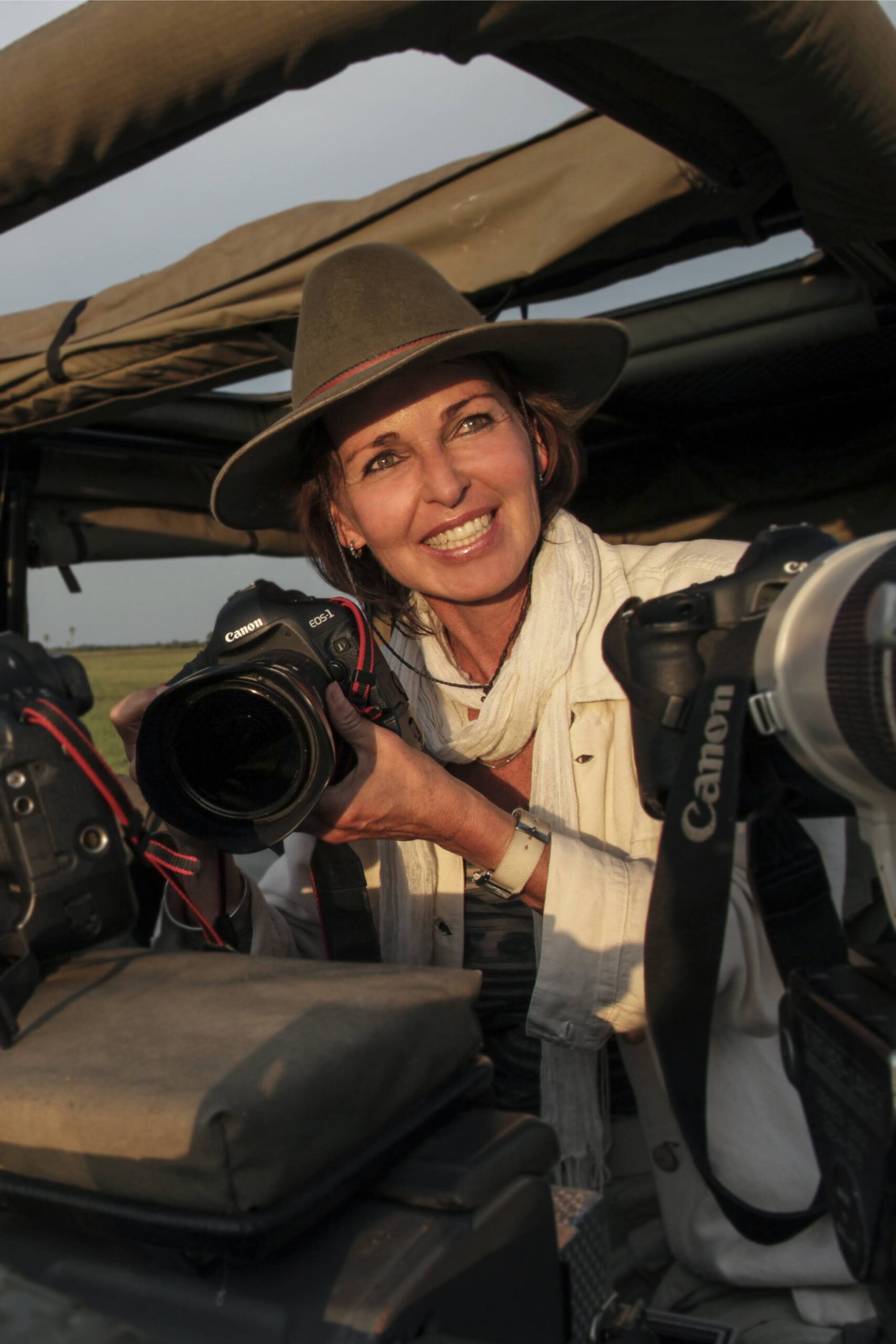 Professionally, what's your goal?
To maintain integrity and authenticity in everything i do ON OUR WAY to changing the world, daily. There is no point in waking up if the day ahead will be filled with pursuits that aren't to change the world, and doing it without integrity. More practically, i aim to live life, and lead Great Plains, like an elephant, drawing on them for guidance as they meander and express joy, with dignity, and grace, with empathy and altruism, mastering language and feelings of compassion and doing it all with thoughtful intelligence. I have a long way to go they tell me.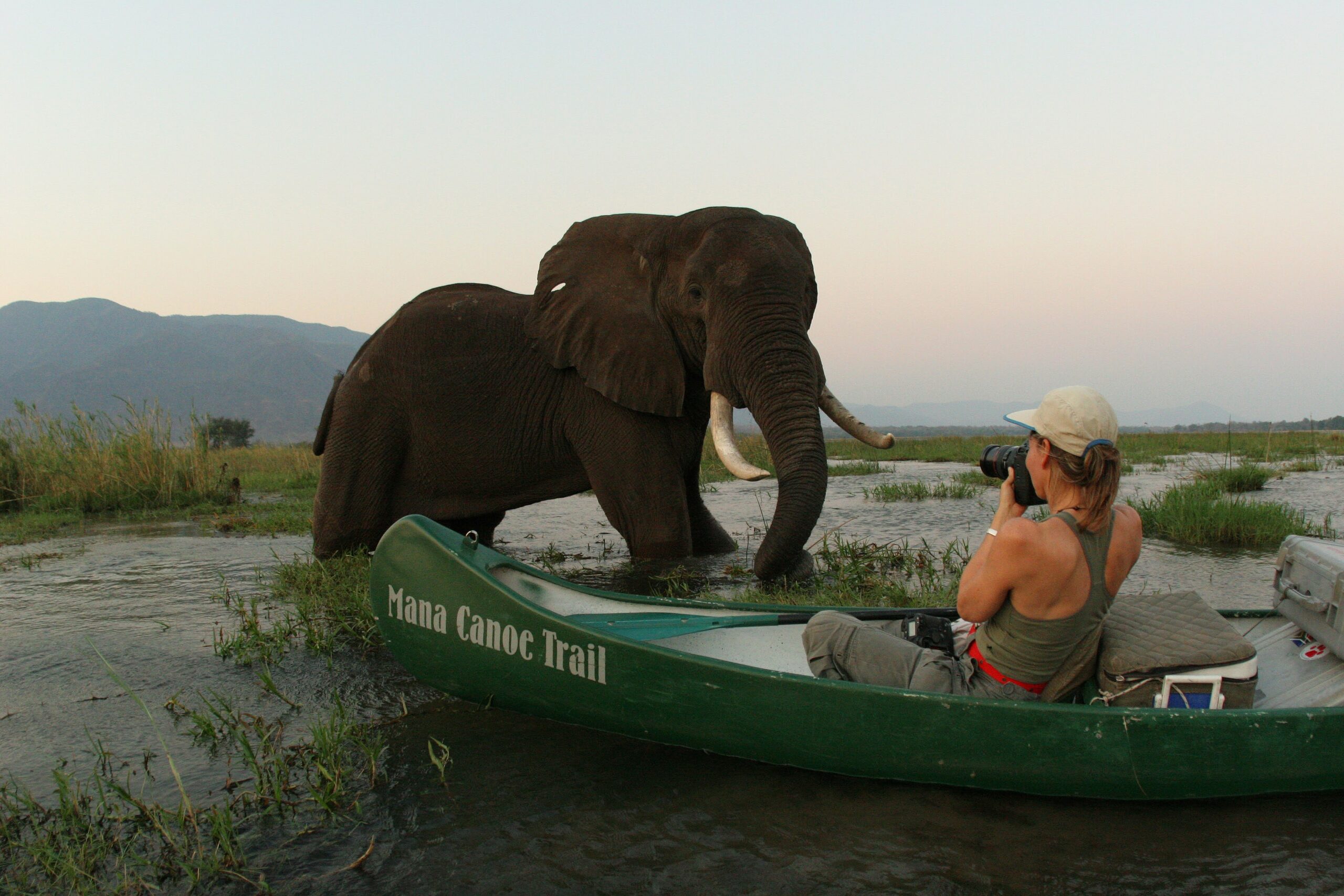 future plans?
I want to find great places in nature that could be recovered, rebuilt, rewilded, and added to the global quest to save 30% of the planet at the very least. Africa is where were i was born so that is my priority.
When are you happiest?
When i am meditating
When i am exercising
When i am in nature, with big cats or elephants
When i am writing something inspiring
When i am changing someone's thinking so they can be more compassionate and kind in their lives.