Anna is a Polish artist based in Ireland. Her work is known for her bold color palette and her portraits with a great emotional load. Anna considers herself as an artist of figurative style and traditional formation inspired by the human faces and personal experiences that have touched her soul. To a large extent, the main theme of most of her pieces has to do with honest emotions and deep feelings.
Although figurative paintings often look for realism and aesthetics, Anna's portraits are a faithful representation of the emotional states of the people she paints. To give even more important to the message, it often includes many details and symbolisms, especially in her most recent works.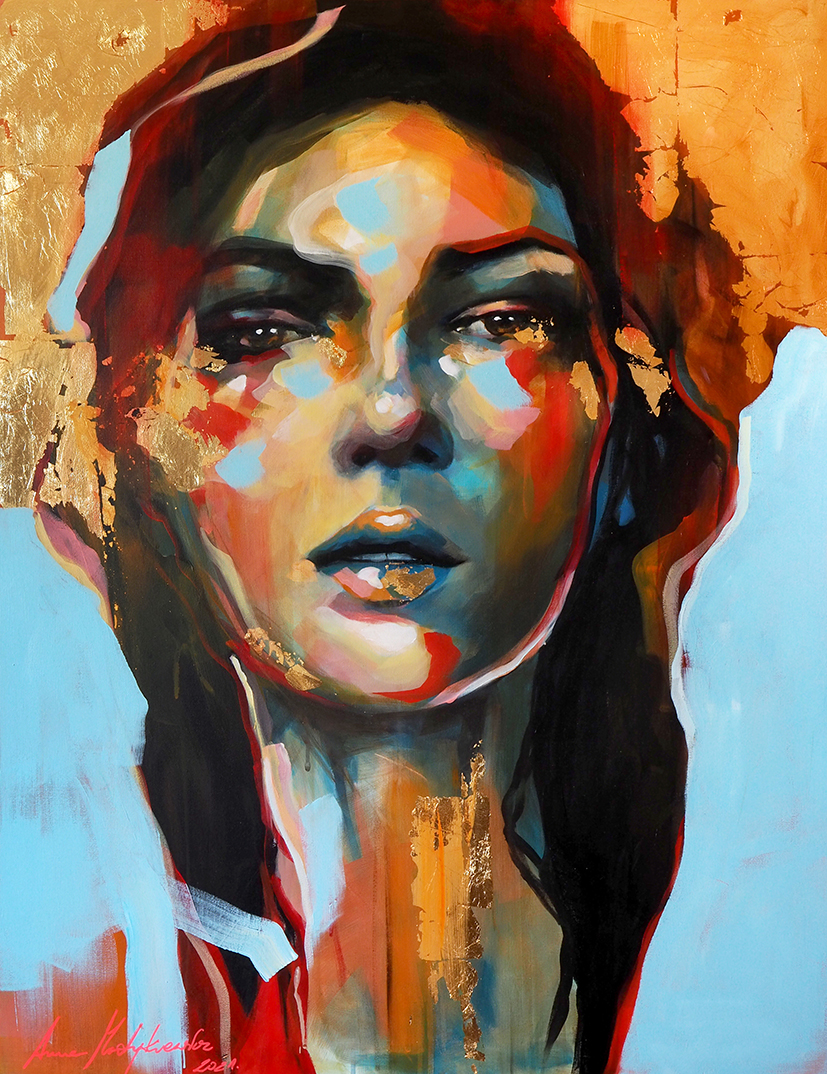 She completed B.A. Degree from Visual Communication in 2005 and it was in the year 2013 when she resigned her corporate work in search of her passion for art. Her work is composed of highly detailed sketches which she then paints with watercolors, acrylic, oil, and ink, also she likes to mix media and forms. Her works begin with a photograph but also perfectly use memory and free flow.
Anna's paintings have a special force behind the delicate portraits she presents. In her work, there is an innocent aspect and a certain aggressiveness well understood. The colors blend in perfect harmony giving the characters an exotic and mysterious air that impacts the viewer.
Their characters always intend that they are going through some kind of transformation or positive change. When the painting is completed, the character Anna has created is in an elevated state of life or living or that exists in that in-between time of the new and the old. Anna's success has been overwhelming in the art world, she has participated in exhibitions in countries such as Italy, Poland, and the United States. Her Works are all over the Internet and in private collections around the world.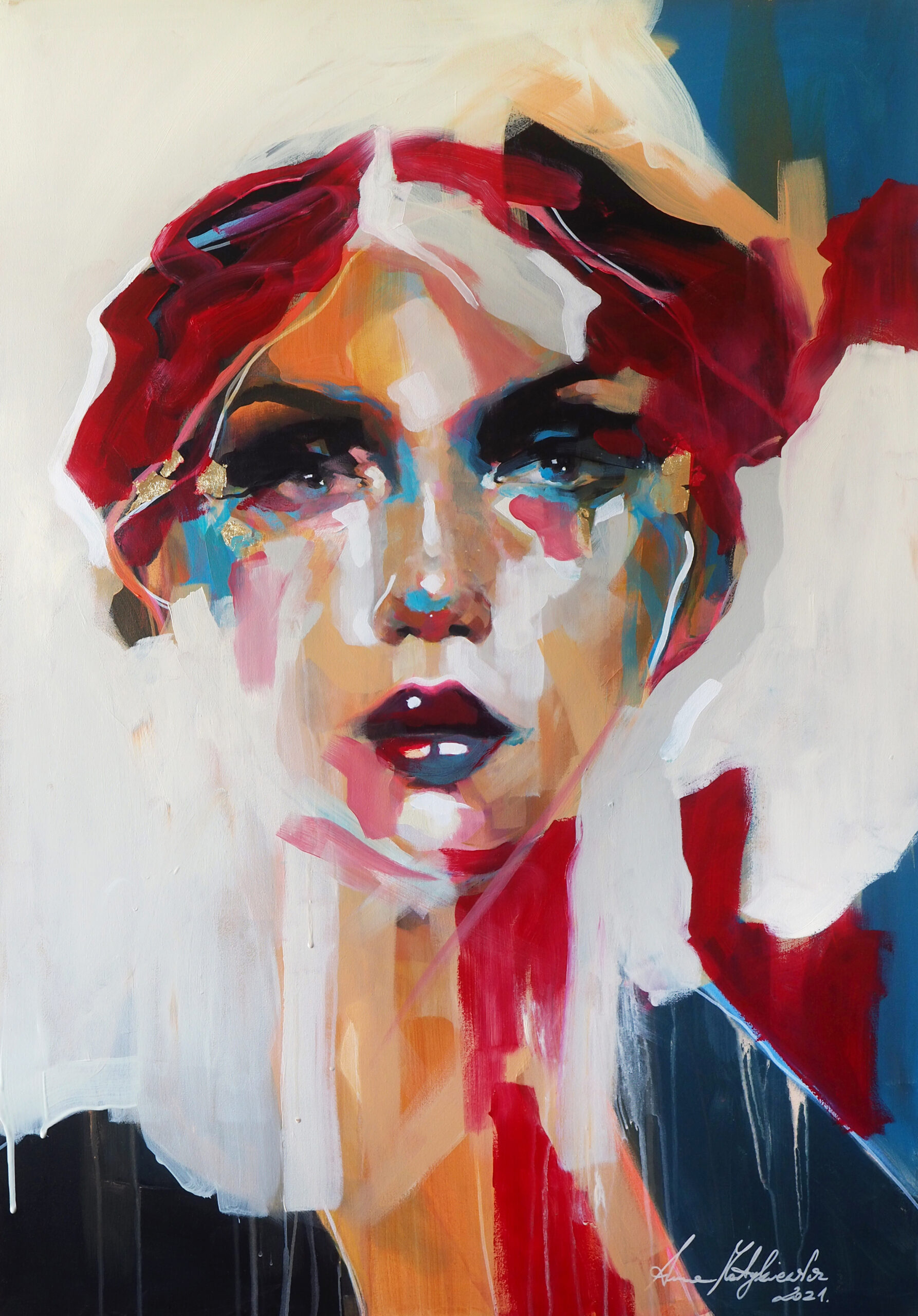 What's your artistic background?
I was interested in art, especially paintings, for as long as I remember, also I have a B.A. degree from Graphic Design. I'm an expressive and intuitive portrait painter. My work doesn't represent any particular person, I use some random image for eyes as the reference point but my art is about expressing some particular mood rather than copying an already existing appearance.
What's integral to the work of an artist?
In my opinion it is to stay focused on what surrounds you so you can take inspiration from and process it so it could be visible in the artwork.
What role does the artist have in society?
The role of an artist is to be able to show to the society what is invisible to others in different aspects like political, economical but also beauty. Sometimes this can be awakening and provocative but it also can engage society to change.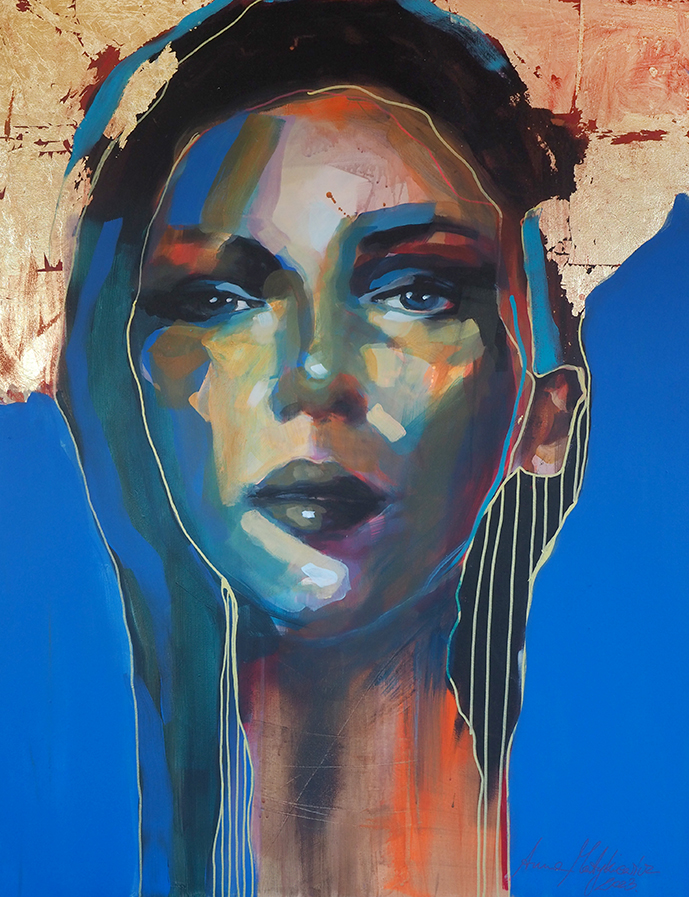 What art do you most identify with?
I identify myself with portraits and figurative portraits, I also like to incorporate some abstract elements to my work.
What themes do you pursue?
I take keen interest in spiritual growth, emotions, psychology and classic movies. I think about life's journey as constantly changing both internal and external, but I'm also fascinated by the darker side of people's nature. It all blends together in her works. I like to study female faces in different spectrum of emotions.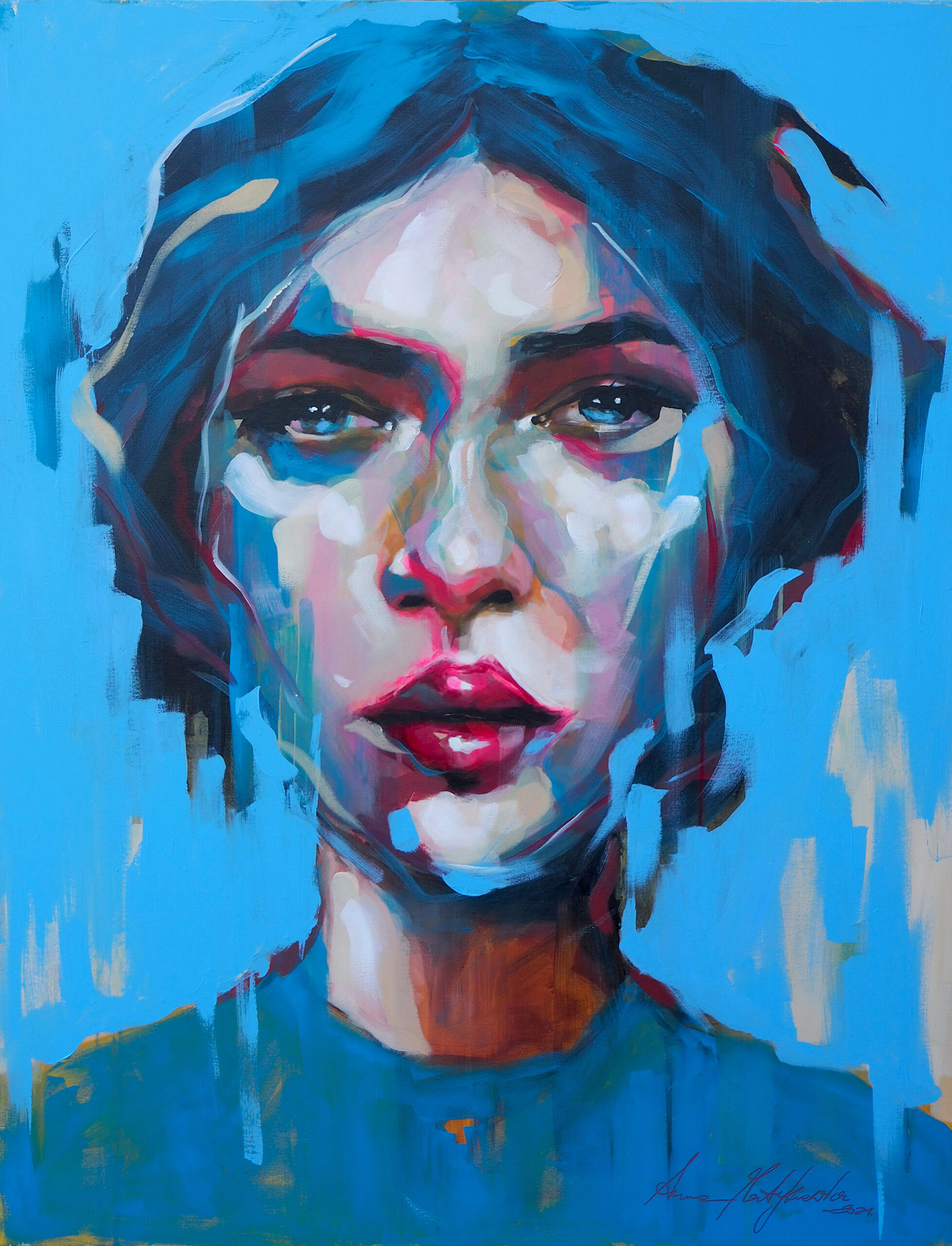 What's your favourite art work?
I don't have a favourite work, there are so many important things to me. Different pieces touch different parts of my soul and I believe that they are all equally important.
Describe a real-life situation that inspired you?
My latest artworks are inspired by body image and body expression. I choose this subject as I learn that our mental health is very much connected with our body strength, and how much we respect our body through right nutrition.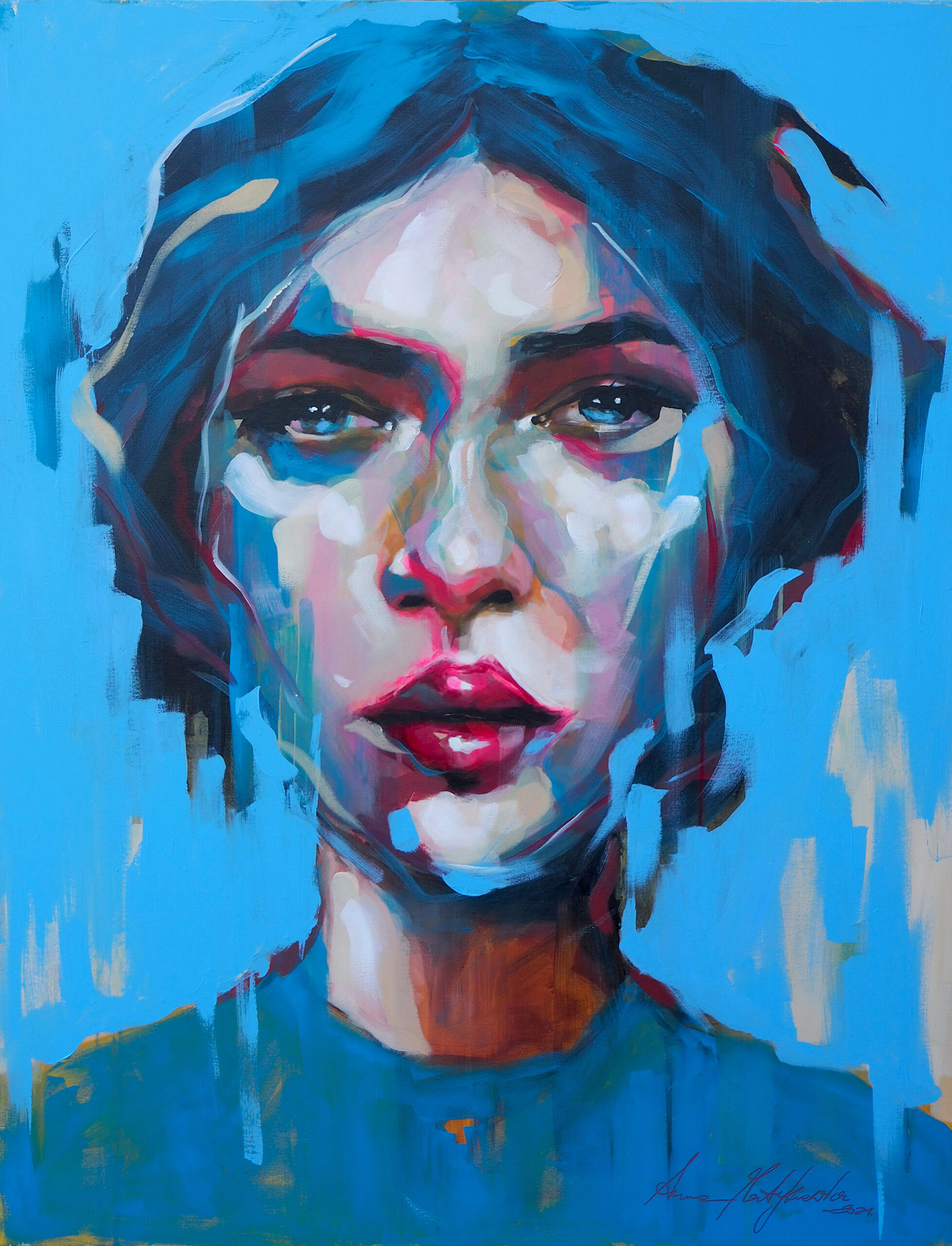 What jobs have you done other than being an artist?
Previously I was working in a corporate setting however, as I love nature, an alternative job probably could be related to landscaping, which is also a form of art.
Why art?
Art gives me freedom of expression.
What is an artistic outlook on life?
Art can awaken but also can open people to see the beauty. Art can have a healing impact and bring people joy. Can also lead to self-reflection.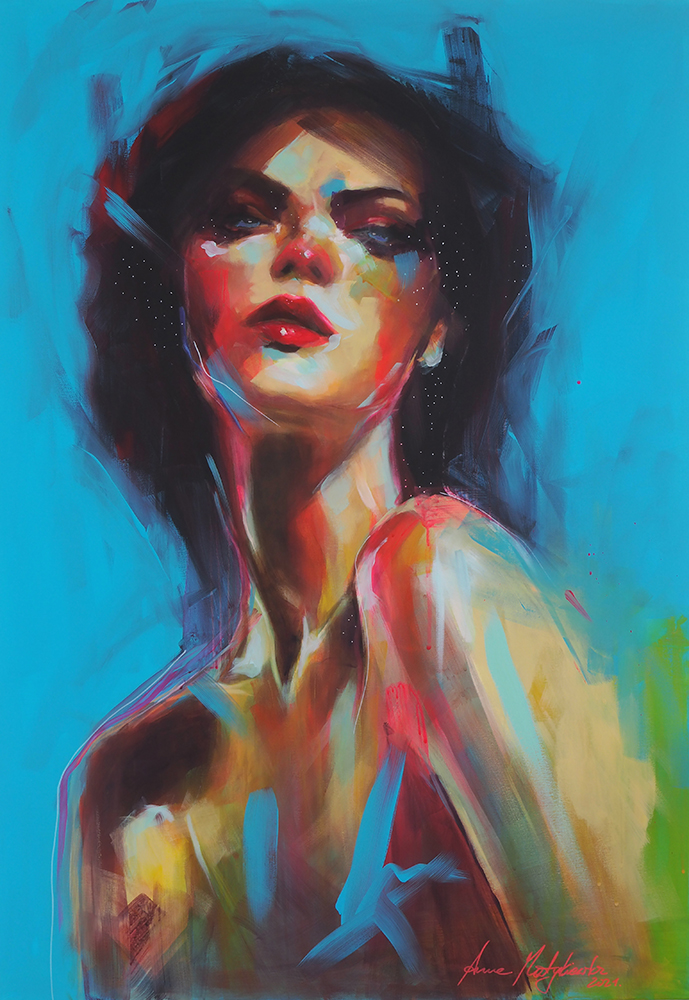 What memorable responses have you had to your work?
I have many positive responses to my art, everyone is memorable, as I'm happy that my art can bring joy and it can touch their souls in a specific way to a particular person.
What food, drink, song inspires you?
I like to listen to different kinds of music, but also I find great inspiration in dark old movies.
Sometimes it can be a book, there are two which are special for me, which I like to come back from time to time,  Maureen Murdock "Heroine's journey" and Clarissa Pinkola Estés "Women who Run with the Wolves"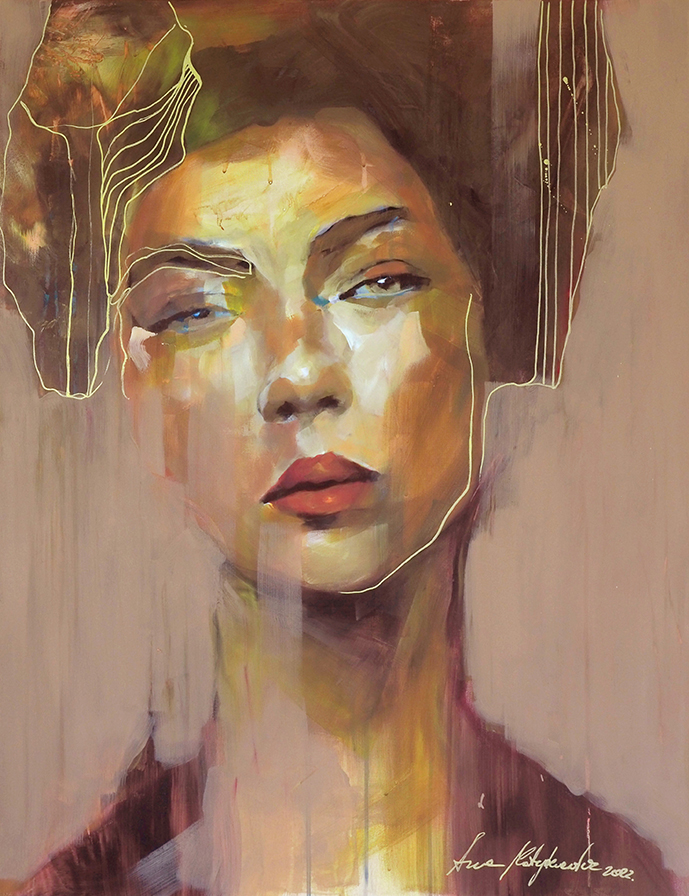 Is the artistic life lonely? What do you do to counteract it?
I believe artistic life is lonely. As an artist I have a big urge to "self-discovery", also I need lots of quiet time. Silence gives me space to create and allows for the inner voice to emerge and pour into the art creating process.
What do you dislike about the art world?
Sometimes it can be the pressure of creating "good enough" or making "not enough".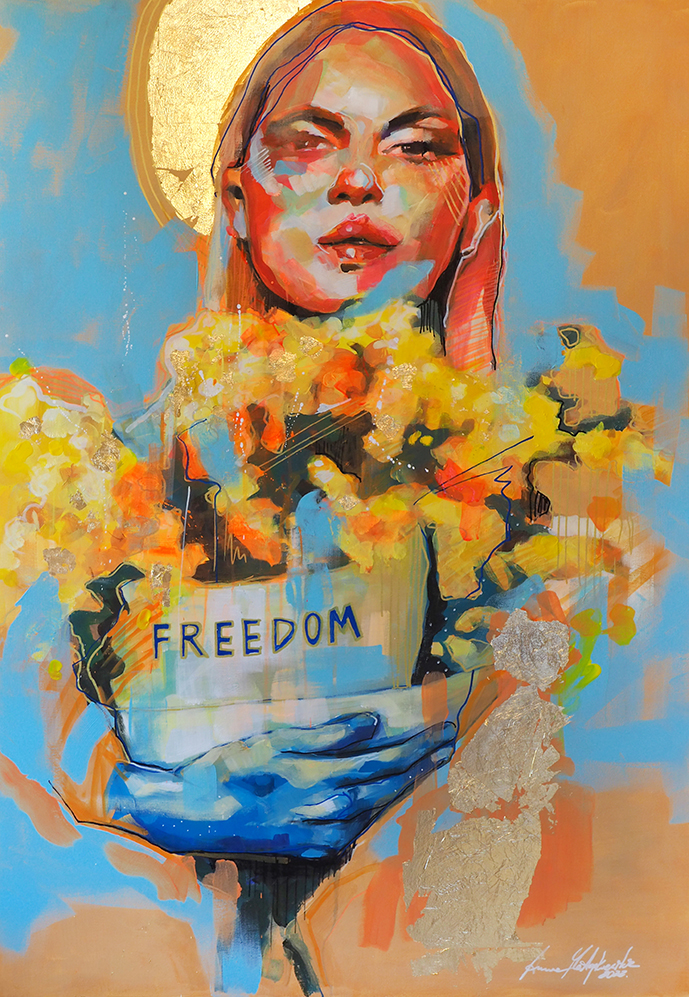 What do you dislike about your work?
My work is a process, so it is hard to say that I dislike something about it. I see some mistakes but I try to learn from them.
What do you like about your work?
I like my freedom, I can call myself an independent artist, and I am not afraid to challenge myself with different techniques.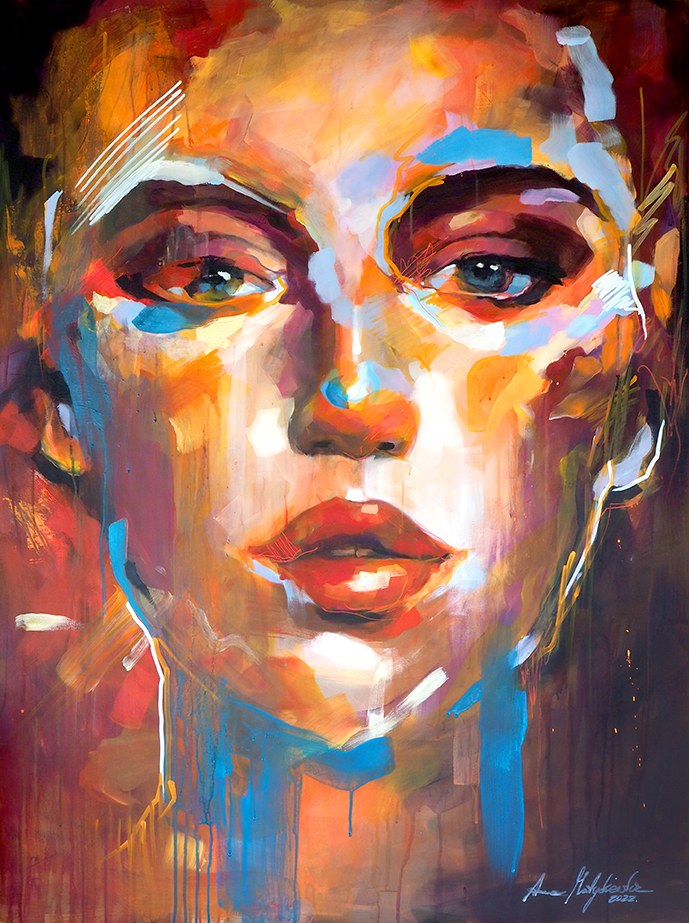 Should art be funded?
Definitely yes, sometimes art doesn't bring consistency as far as the artist's income is concerned, because of many aspects which are not necessarily independent of the artist. Funding art is an integral part of liberal and democratic society, as it gives artists freedom to express different and sometimes controversial points of view or document monumental moments in human civilization.
What role does arts funding have?
Probably arts funding can take off lots of pressure, so an artist can focus more on the creating process.
What is your dream project?
To find good gallery representation.
Name three artists you'd like to be compared to.
In general I'm not comparing myself to any specific artist, but someone found similarity to art nouveau when they observed my artworks.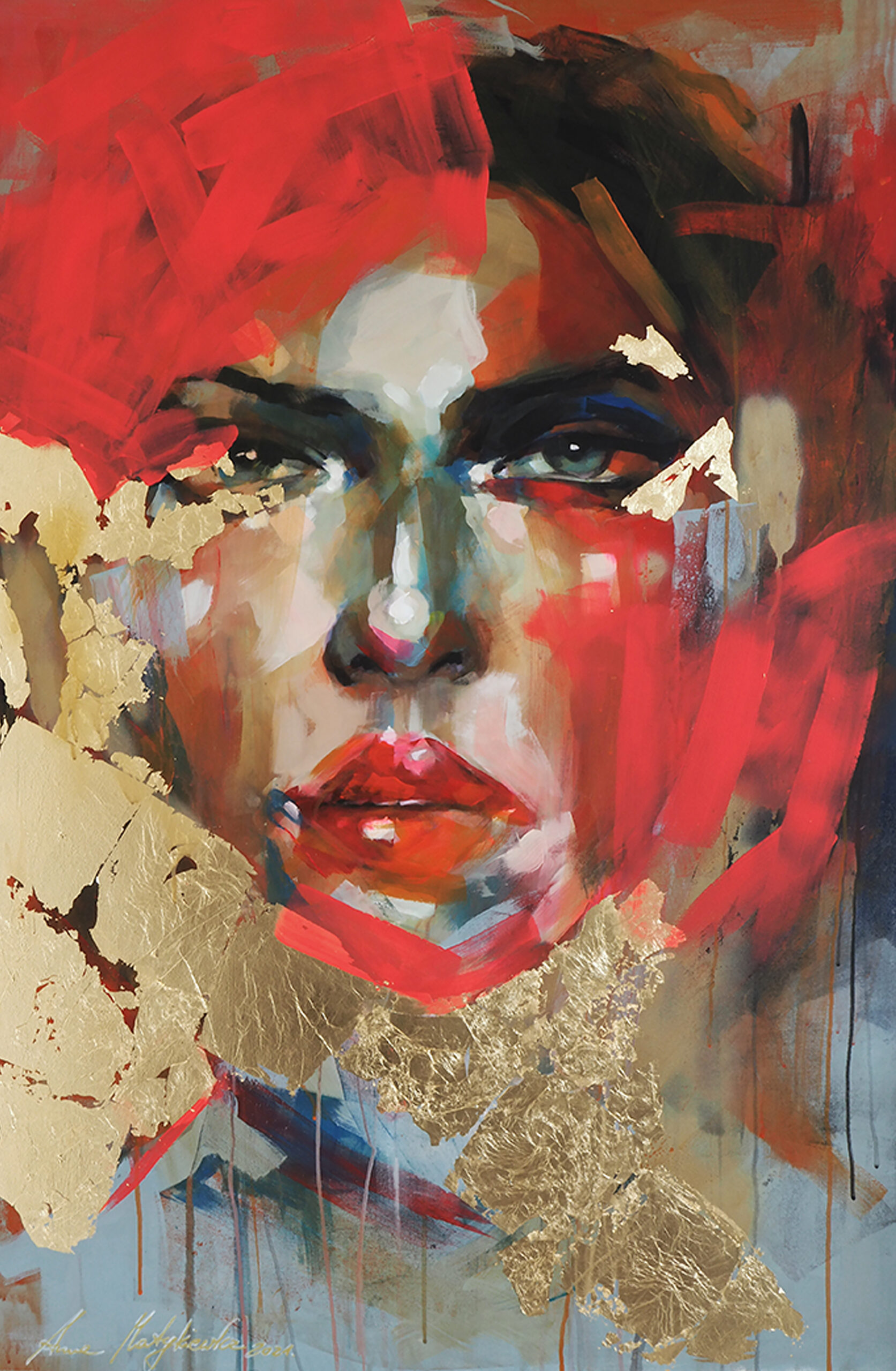 Favourite or most inspirational place ?
For inspiration or rather to recharge my batteries I prefer to choose places which are far from crowds. For a warm place, I love Croatia. But the place which is the most inspiring for me are the Wicklow mountains. I'm lucky as they very close to me and I go hiking there almost every weekend
What's the best piece of advice you've been given?
Stay honest to yourself, do not compromise on your art.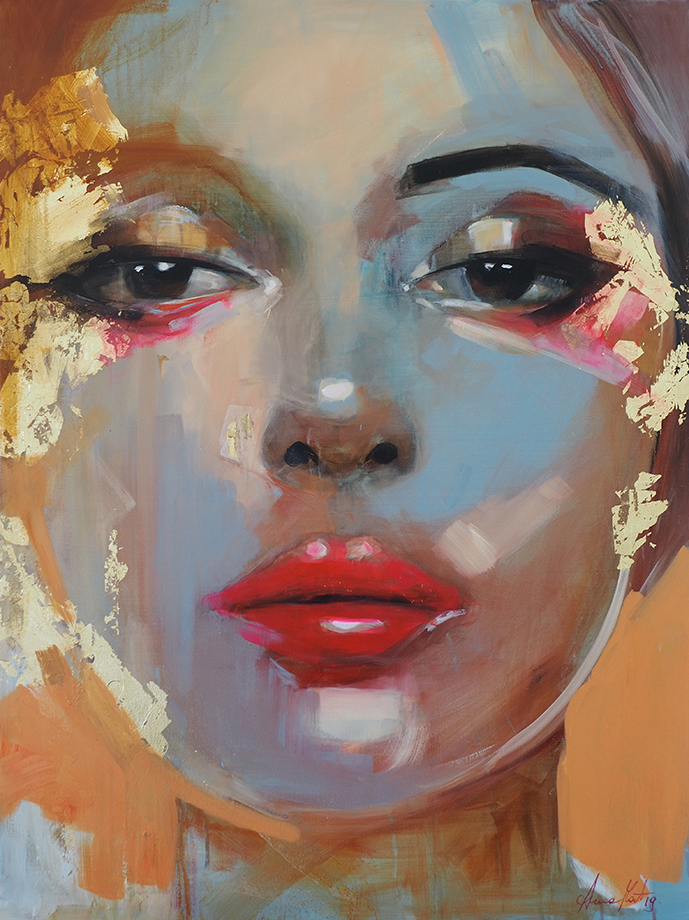 Professionally, what's your goal?
My goal is to develop my art skills and to create more art.
future plans?
As I recently moved into my professional studio, my future plan is to use this space as much as possible.