To'ak chocolate is sourced exclusively from cacao pods that match the morphological and color profile of heirloom Nacional cacao referenced from DNA testing. As tree-to-bar chocolate makers, To'ak draws heavily from the techniques and tradition of both winemakers and whiskey distilleries. As with wine, the flavor characteristics of dark chocolate vary according to the soil and climate in which the cacao was grown. To'ak makes its chocolate to express the land and weather idiosyncrasies of each specific year. In the middle of each To'ak chocolate bar is a single-roasted cacao bean, which co-founders Carl and Jerry hand-select themselves. The team at To'ak recognizes that there is a tendency to forget that chocolate is ultimately derived from the fruit of a tree and they wish to share with connoisseurs the opportunity to taste the true source of chocolate and its most fundamental element—the cacao bean itself.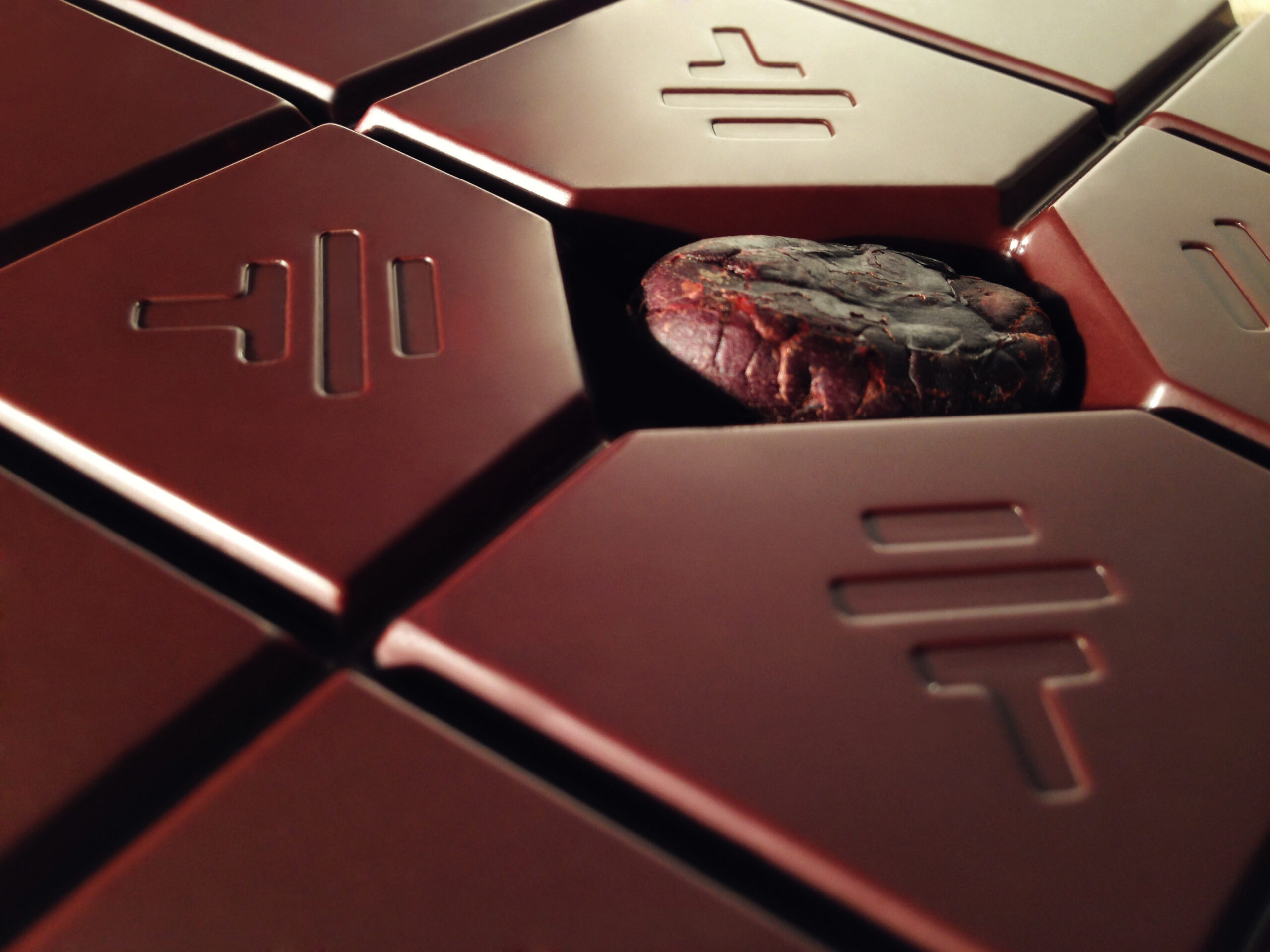 To'ak works hand-in-hand with a small group of cacao growers in Piedra de Plata and pays them the highest price per pound in all of Ecuador. All wood used in To'ak's packaging is directly replenished through the planting of native hardwood trees by the entire To'ak team in partnership with the Ecuador-based rainforest conservation foundation Third Millennium Alliance (TMA). To'ak is working with local farmers, conservationists, and multiple universities to protect the world's oldest and rarest variety of cacao and nurse it back from the brink of extinction.
To'ak is working with a coalition of local cacao growers, conservationists, and international universities to save Ecuador's historic Ancient Nacional cacao from the brink of extinction. Cuttings from DNA-verified 100% pure Nacional trees have been grafted onto seedlings and planted in a protected plot of land in the nearby Jama-Coaque Ecological Reserve, managed by the rainforest conservation foundation Third Millennium Alliance.
How is your chocolate different from other brands?
To'ak started from a rainforest conservation project in Ecuador and has become the global pioneer of luxury dark chocolate. It uses the world's rarest and most prized cacao variety to make extremely limited editions of single-origin Ecuadorian dark chocolate. It is celebrated for its cask-aged editions, its unique emphasis on specific harvest seasons, and its ultra-elegant packaging and design. To'ak also pay farmers the highest cacao prices in the continent. To'ak is a tree-to-bar chocolate maker proudly based in Ecuador—the native origin of cacao.
What are the elements in a chocolate and/or it's packaging that define it as a luxury product?
We use heirloom cacao and present our chocolate in packaging that is a work of art — making for a very hedonistic experience.
Our brand story and brand ethos is closely tied to the rich history and heritage of cacao in Ecuador — dating back some 5,300 years to the earliest known domestication of the cacao plant by ancient Ecuadorian cultures.
Each bar of To'ak has been hand-crafted by artisans and is made in exceedingly limited quantities. Our bars are individually numbered.
We push the boundaries of what defines chocolate (with our cask aged editions) and challenge the status quo of the chocolate industry by paying farmers the true cost (3-8x Fair Trade) and by investing in building biodiversity and preserving heirloom varieties of cacao.
What was the thought process behind coming up with this brand?
To'ak was born from a rainforest conservation project that co-founder Jerry Toth started in Ecuador in 2007. Through his nonprofit organization Third Millennium Alliance (TMA), he helped create the Jama-Coaque Ecological Reserve, which currently protects over 1,500 acres of coastal rainforest in Ecuador. It was here that he began cultivating cacao trees and making chocolate in a thatched bamboo house secluded in the middle of the forest.
The house was totally off-the-grid and didn't have electricity, so initially the entire process was done by hand. He roasted the cacao beans in a big iron pot over a wood fire and then de-husked the beans by hand, one by one. Jerry then used an old hand grinder to manually grind the beans. The unforgettably powerful aroma that wafted from that grinder was his first cue that Ecuadorian cacao was unlike any other.
After years of honing his passion, Jerry linked up with co-founders Carl Schweizer, an Austrian design specialist and long-time transplant to Ecuador, and Dennise Valencia, born and raised in the capital city of Quito and a member of Ecuador's economic solidarity movement. They were joined by Servio Pachard, a fourth-generation Ecuadorian cacao farmer, and James Le Compte, an experienced social entrepreneur with close personal ties to Ecuador. Their collective mission was to radically change the way the world experiences dark chocolate.
What is the USP of this product?
Short version: To'ak chocolate is made like a vintage wine, aged like a whisky, packaged like a work of art, and sourced from the rarest and most prized cacao variety on earth.
Detail below:
Origins and evolution: To'ak started from a rainforest conservation project in Ecuador and has become the global pioneer of luxury dark chocolate.

Media accolades to demonstrate reputation: It has been featured in Forbes, Fortune Magazine, the Wall Street Journal, Robb Report, The Guardian, Wine Spectator, Vice Magazine, and over a hundred other publications across six continents.

Legendary cacao source: It uses the world's rarest and most prized cacao variety to make extremely limited editions of single-origin Ecuadorian dark chocolate. The legendary Ecuadorian cacao variety called "Ancient Nacional" traces its genetic lineage back to the first-known cacao trees domesticated by humanity, about 5,300 years ago. After achieving global fame in the nineteenth century, the variety was believed to be extinct by the dawn of the 21st century. In the valley of Piedra de Plata, To'ak found one of the last surviving groves. These trees were later confirmed by DNA tests to be 100% pure Nacional.

Pay farmers highest prices: To'ak pays cacao farmers the highest farmgate prices of any chocolate company in the continent—up to 820% above the Fair Trade price.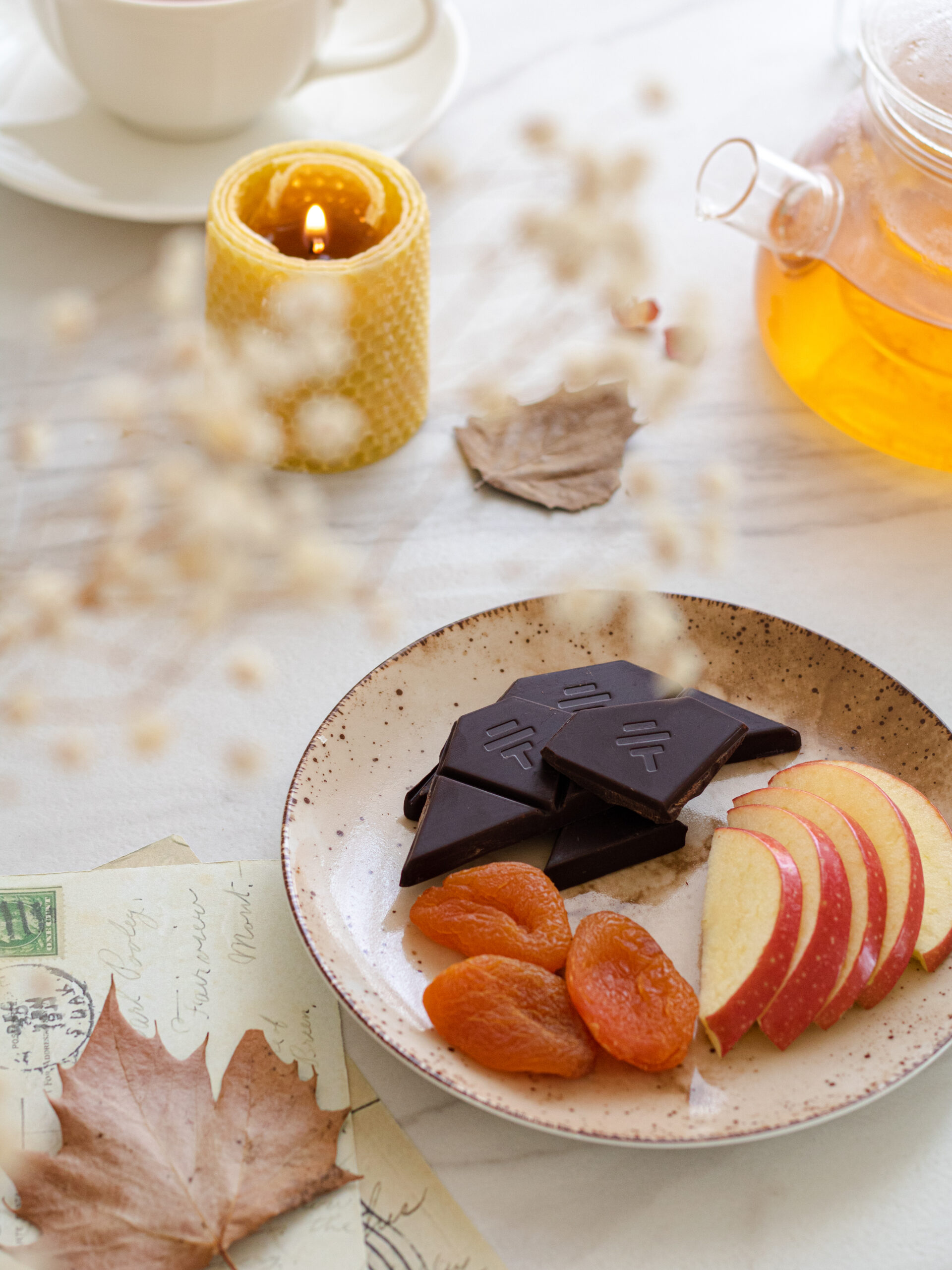 5. Pioneer of aged chocolate: To'ak has pioneered the art and science of aging chocolate in Cognac and Whisky casks and other aging containers that are carefully selected for their extractable aroma compounds.
6. Terroir and harvest seasons:  To'ak exclusively produces single-origin, single-harvest chocolate that is aimed at expressing the unique terroir of the appellation in which it is grown—the valley of Piedra de Plata in Ecuador. Likewise, they also consciously highlight the weather idiosyncrasies of each specific year. This is the essence of To'ak's "Harvest" editions.
7. Packaging is a work of art: All of their award-winning packaging is crafted by local artisans in Ecuador.
8. Preserving an endangered cacao variety: To'ak and its rainforest conservation partner Third Millennium Alliance (TMA) are working to preserve Ecuador's most legendary cacao variety and nurse it back from the brink of extinction. To'ak and TMA jointly established a micro-plantation of 100% pure Ancient Nacional cacao in a protected forest preserve in Ecuador.
9. Tree-to-bar in Ecuador: To'ak produces its chocolate from tree-to-bar. Their process begins at the point of harvest and ends with a masterfully-crafted bar of chocolate. Everything is produced entirely in Ecuador—the native origin of cacao.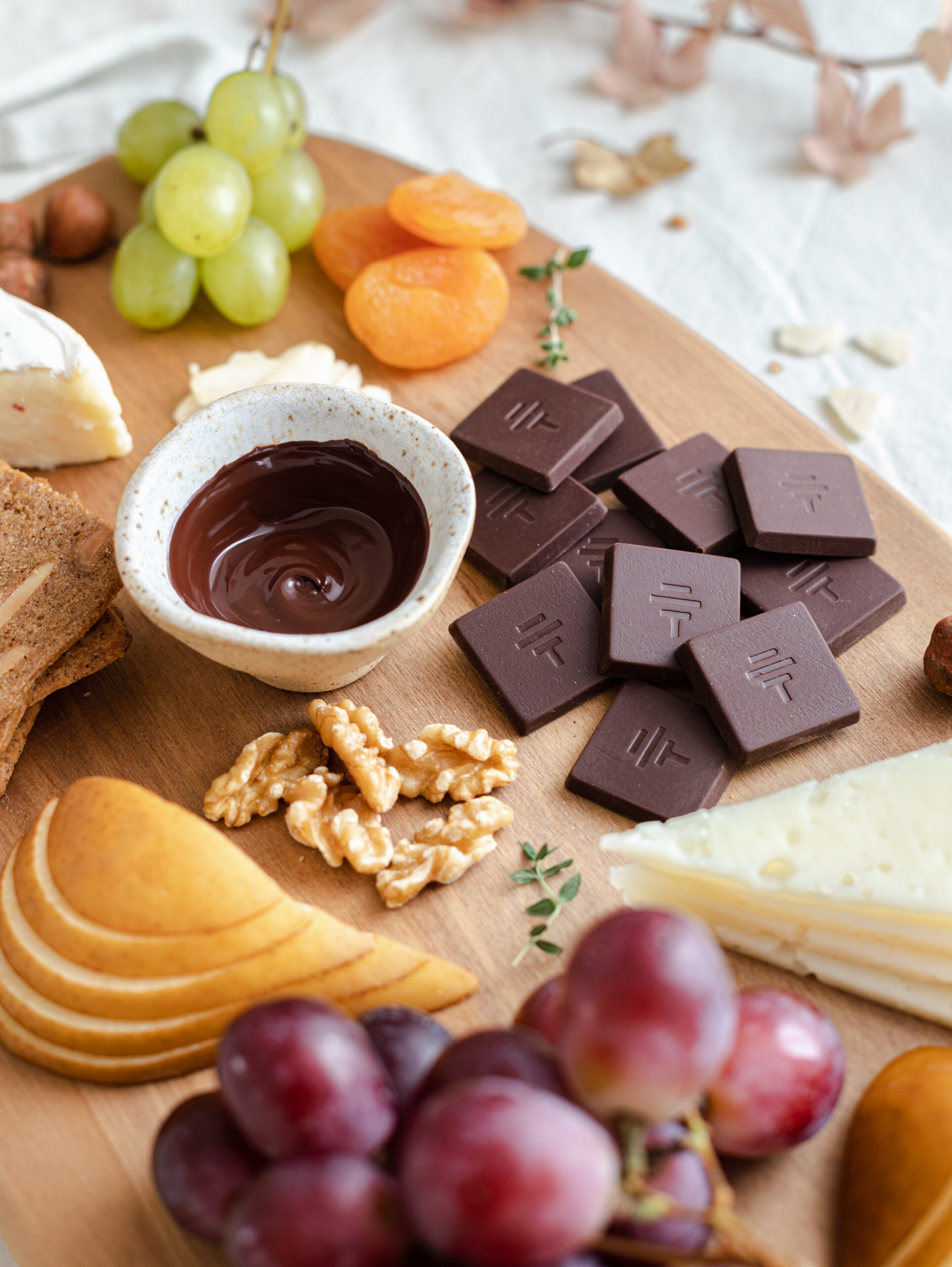 Who is your target clientele? 
Foodies, connoisseurs of wine and spirits, explorers, and the curious at heart!
How do you plan to market your product?
We market our product along the following channels:
Quality content via our blog where you will find articles on:
Brand partnerships with well known brands such as:

Bentley
Lamborghini
Shangri-La Hotels
Robb Report

Press outreach
Distribution partnerships
And some limited advertising
Which countries is your product available in currently?
We ship worldwide from our online store (
https://toakchocolate.com
) and have distribution partnerships in the USA, EU, Switzerland, and Singapore. To'ak is also available at Harrods in the Chocolate Hall and online at 
Harrods.com
.
How well does your chocolate pair with wines?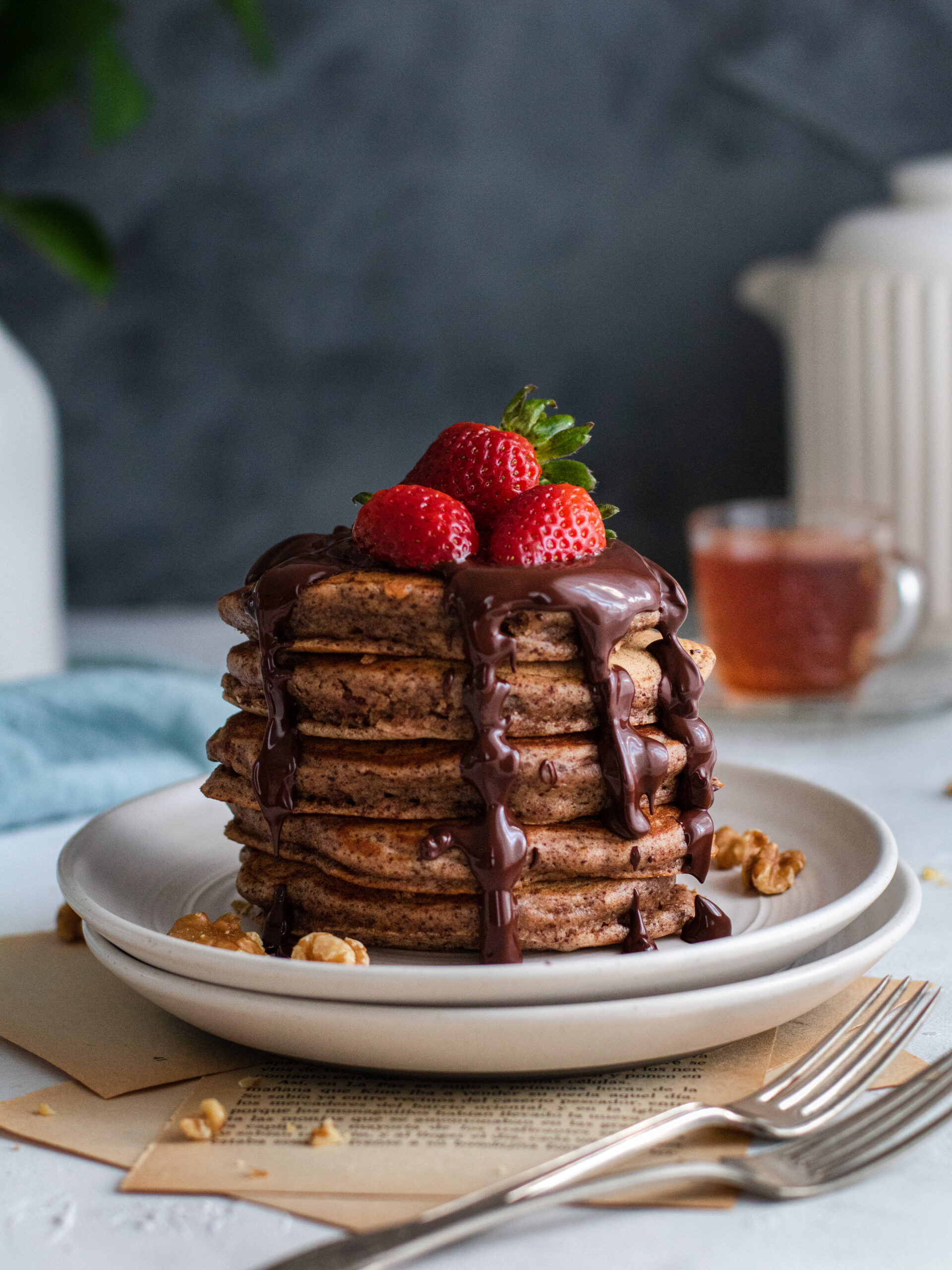 We recently launched our newest and most ambitious creation yet — 
Alchemy
.
Alchemy fuses art, nature, and ancient traditions into imaginatively flavored chocolate bars that redefine the boundaries between food, culture, and ecological awareness.
The recipes are each drawn from the rare ingredients and culinary traditions of four of the most unique ecosystems on the planet: the Amazon rainforest, Andes mountains, Pacific coast, and Galapagos Islands.
Recipes are designed in collaboration with world-renowned food educator and culinary alchemist, Charles Michel. Ingredients are sourced from small family farms and community cooperatives committed to preserving ancestral foods and endangered biomes. Each package features artwork from some of the most innovative and promising young artists in the region.
How many varieties and flavours do you have currently and which ones are the most popular?
We have over 30 unique products and flavours, which are found in the following collections:
Which is your signature chocolate amongst all the flavours?
As the "guardians" of Ancient Nacional cacao, we strive to protect and respect its legacy. In collaboration with Enriquestuardo, we created 
Masters Series Enriquestuardo
 — a rare edition of chocolate to connect to Ecuador's ancient traditions while celebrating a treasure that transcends time.