Chef Gaurav Bansal is a hotel management graduate from Chitkara School of Hospitality & Management. His first job was with The Park Hotel Hyderabad after which he went on to work for some very prestigious hotels in India such as Taj Falaknuma Hyderabad, Crowne Plaza Kochi and Crowne Plaza Jeddah, Courtyard and Fairfield by Marriott ORR Bangalore.  Presently he is senior sous chef at Coorg Wilderness resort.
Do you have a favourite time of year or set of ingredients that you look forward to working with?
My most favourite time of the year is monsoon. Everything about monsoon is so ethereal and beautiful. The smell of the soil soaked in the first rains gives me the best feeling and enhances my ability to play more with different flavours while cooking. I mostly prefer working with salmon, lamb racks and steaks with locally produced vegetables.
What would you do if you weren't a chef?
This is interesting, to be honest I never gave a thought on becoming anything apart from a chef because from childhood I had a weakness for food specially foods made in my mother's kitchen, at a very early stage of my childhood I started helping my mother in the kitchen during my free time and I loved every bit of being with her in that small kitchen of our home.
Do your personal preferences influence the menu at all?
I believe that our personal thoughts and preferences play a huge role in the food that we make. Each day I try to put a different thought in the menu that I plan to prepare for all the guests, being in this industry for almost 12 years and acquiring knowledge from different professional kitchens really helped me to make innovative fusion menus and making them adaptable and exceptional.
When are you happiest?
I am happiest when I'm in the kitchen be it my home kitchen or the professional one. I love to cook for people and the recognition that I get from them is priceless. I love it when people come back again looking for the same flavour and taste. Also, I feel immense happiness when I see my team happy, coming from different backgrounds. And of course, last but not the least I really miss visiting my hometown due to busy schedules so visiting my mother and having her special home cooked meal is what makes my soul happy.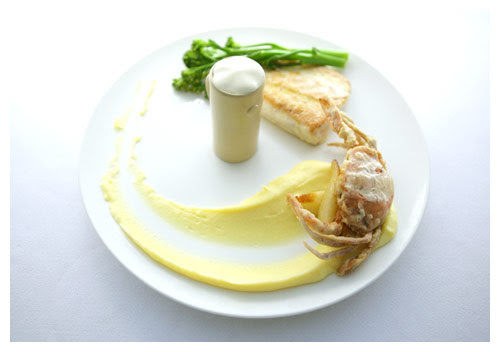 When you're not in the kitchen where can you be found?
Well, when I'm not in the kitchen I like to either travel to see local touristy places which depends on wherever my current workplace is located, or I go out for food tours at local food joints to taste new dishes which works as an inspiration to try some creativity on my own and to do some innovative dishes. Also, I really like to relax in my room and watch movies on an off day.
Where is your favourite place to dine?
My favourite place to dine is in Bangalore, named Caperberry. I love their baked asparagus and leek phyllo parcel; Meat paella and Green apple mousse is one of my most favourite dish out of the whole menu. Also, there is another place that caught my attention at Coorg named as Coorg cuisine which is also one of my favourite places to dine as they have local lady chefs who cook the best homely food. My absolute favourite dishes of this restaurant are idiyappam and chicken curry and they serve fresh mango soufflé too.
What's your favourite takeaway or comfort food?
My all-time favourite comfort food is Indian Kathi roll and Mom's Dal Khichdi. I just love it.
What makes the local food scene so exciting?
Currently I am working with a luxury resort called Coorg Wilderness Resort. Here you can experiment with a lot of local produce- vegetables and fruits as local people have a great palate and desire to try new dishes. So, the local dishes are unique, also food scenes here are so exciting. Even guests at this place are eager to try dishes crafted with local produce with a global touch.
Which is the dish you've created that you are most proud of and why?
I have created so many innovative dishes throughout my career span however Southern Pumpkin and coconut velouté are among my most favourite dishes that I am proud of. As pumpkin is a plump, nutritious orange vegetable and a highly nutrient dense food which is a joyful delicacy and I really appreciate the combination of creamy pumpkin and coconut by emulsification of this gorgeous soup, flavouring the elements and the plating of the dish.
I always see good options for vegan clients and guests who prefer gluten free diet, so I am proud of this dish as it's my first dish to go on every table as it's purely gluten free and vegan too.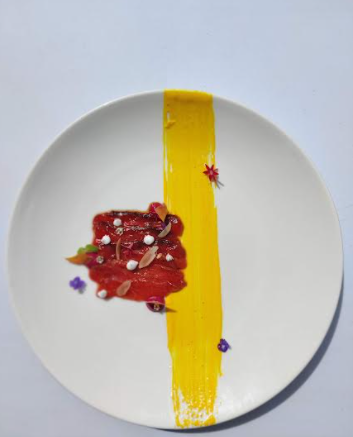 You're having friends over for dinner tonight. What's on the table?
I would definitely serve pumpkin and coconut soup with Bruschetta topped with local ingredients, gnocchi with porcini sauce and kasundi penne with chicken on the table when my friends come over for dinner.
Can you tell us more about the cuisine at your restaurants?
The Coorg wilderness resort blends the authenticity and tossing of ingredients to prepare dishes that make you crave for more. Habba is an all day dining and an ideal place for people who want to give their palates a mouth-watering twist, serving global cuisines with innovative twists that I created like Gnochhi Ala Moilee, Kasundi Penne with Confit chicken and Chicken Chettinadu waffles are few of the items that are a favourite with guests.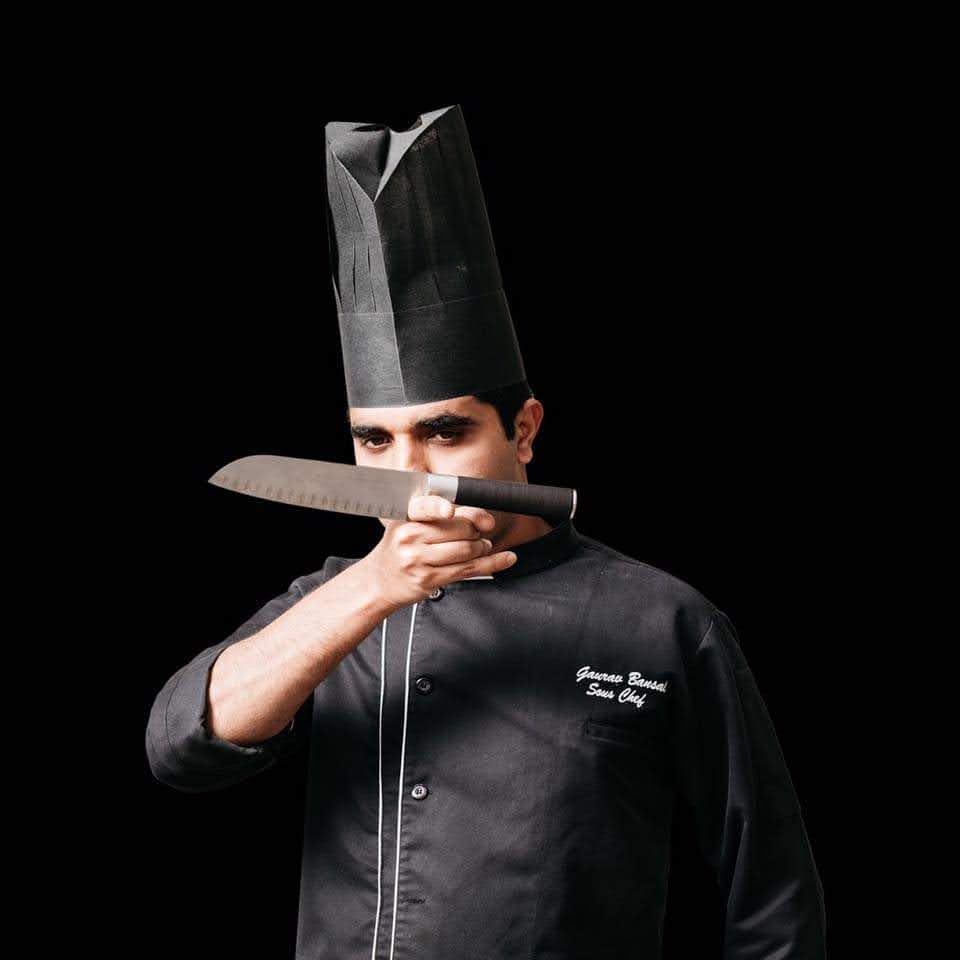 The specialty restaurant Vembanad serves Local Coorg, Goan and Mangalore cuisines. Vembanad restaurant serves the best pandi curry in town with kadambuttu, which tickles your taste buds and can make you drool. The Tipsy bar is well-stuffed with signature European chef crafted delicacies. The pocket-friendly menu and the flamboyant ambiance take you to a different level of happiness.
Pumpkin and Coconut velouté                              
3/4 cup sliced onions, divided
1/4 cup chopped celery
1-pound yellow Pumpkin (cubes)
2 1/4 cups coconut milk, Canned or fresh
1 teaspoon chopped fresh thyme
2 tbsp. Olive oil
As per Taste – salt
1/4 teaspoon freshly ground black pepper
7-8 No's. Curry leaf
Turmeric
½ tsp. mustard seeds
Preparation
Cook onions in a soup pot over medium-high heat until translucent.
Add, celery, and pumpkin to pan; sauté 8 minutes or until pumpkin is little soft then add fresh vegetable stock with fresh thyme. Once mixture is done and ready.
Place in a blender; process until smooth. Add seasoning 1/2 teaspoon salt, and pepper to blender; process just until combined. Add pureed mixture and reserved to pan.
Reduce heat to medium; cook 5 minutes or until thoroughly heated, stirring constantly. Stir in 1/8 teaspoon salt.
Temper olive oil with curry leaf and turmeric mustard seeds.
Ladle about 1, 1/2 cups soup into pasta bowl and garnish with curry leaf oil and coconut froth.