Fresh and Organic Delivery is a recognized Delhi based startup and has launched some premium quality products such as Kadha by Granny and Gond Katira along with a new product range which is Detox Coffee, Ayurvedic Kadha herbal Tea and Kahwa Green Tea. The brand delivers premium grocery products to consumers and exclusively connects farmers directly to the consumers for fresh and organic products. Plans are to introduce more organic brands on the portal to provide a complete range of groceries and one step solution for essentials. "My vision is to be the best company that provides the highest standard of service with the best quality products, inspiring young entrepreneurs to invest and succeed in the food industry," says co founder Keshav Jain.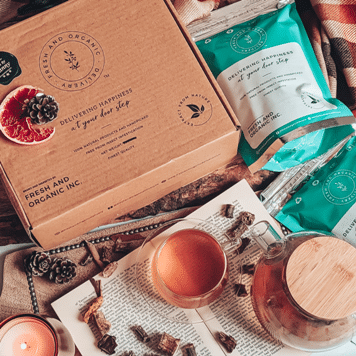 Future endeavors include bringing high-quality products from international markets to customers at their door-step such as honey from the Middle East, tea from Japan, chocolate candies from the US, dry fruits from Pakistan and many more. "It's rightly said and I believe that 'Courage isn't about knowing the path, it's about taking the first step'. This is our first step in the industry with an aim to encourage entrepreneurial ventures like ours to showcase their products on our platform hence bringing forth avant-garde concepts and taking the food and beverage industry to the next level," says co founder Nikita Bhandari.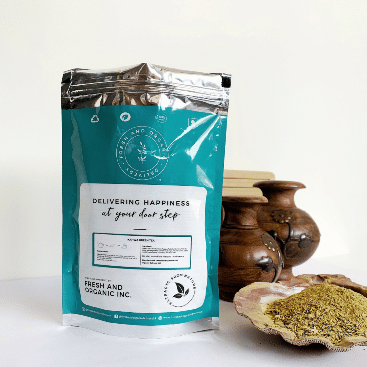 What was the thought and inspiration behind coming up with your venture?
Our main aim is to give our farmers a platform to connect directly with the consumers so that they can sell their produce (which is natural and organic) at economical prices. Without the involvement of any middlemen quality assurance can be given to the consumers and more profit can be earned. Our priority is also to help local businesses grow and we plan to support and encourage entrepreneurial ventures like ours by creating a common platform where they can sell their products with ease. We aim to become an FMCG hub where we can offer hassle free deliveries of premium groceries and beverages, host bookings for cafes, live cooking sessions etc. on our website free of cost all under one roof.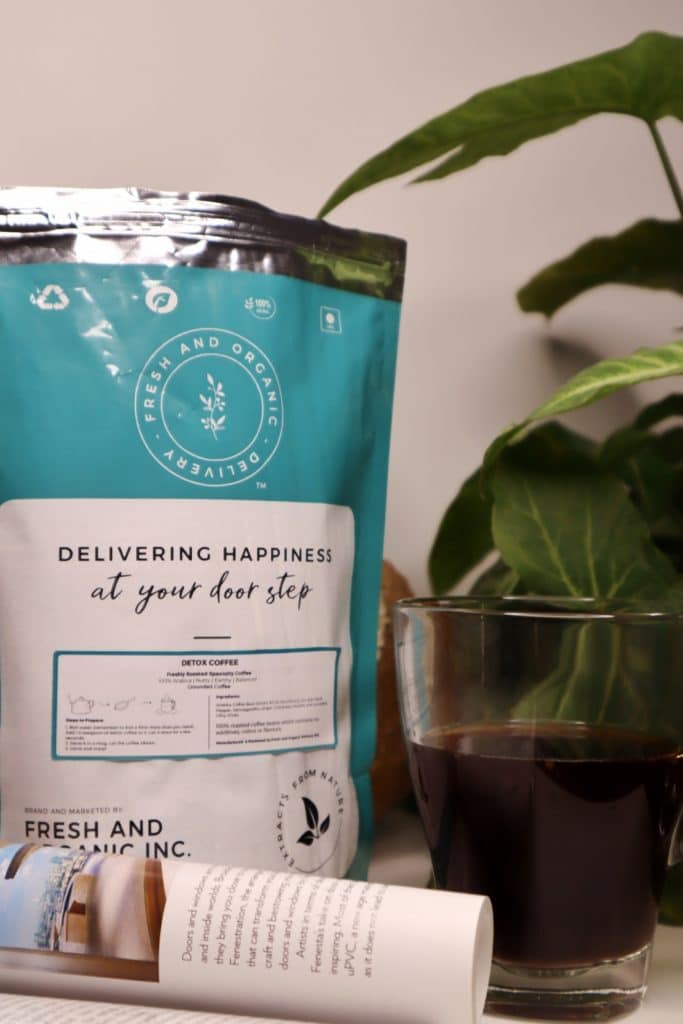 How many people do you employ?
Currently, we have a team of thirty-seven hardworking individuals who have contributed to the growth of our company tremendously in a short span of time.
What is the USP of your brand?
We deliver health and happiness through premium groceries and beverages at our consumers' doorstep.
We have created a common platform for different entrepreneurial ventures for selling.
We are committed to take forward Hydroponic farming, hence bringing farm fresh pesticide free produce.
Free mobile application services (Upcoming feature for the near future).
Assurance of quality and safe delivery.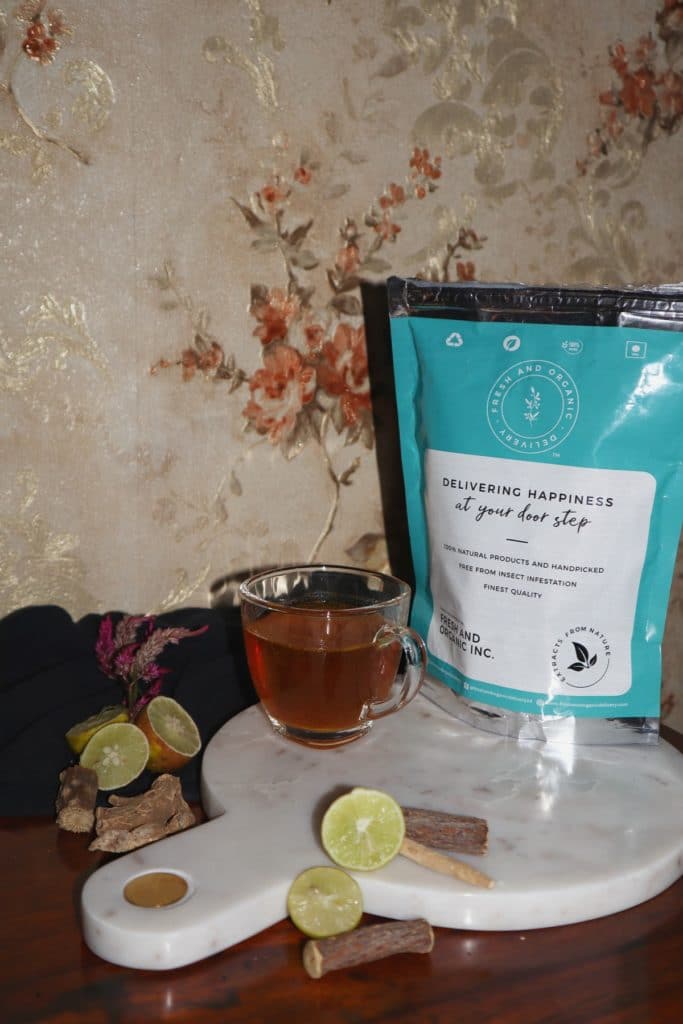 Where do you see the brand in the next 5 years?
We aim to become an FMCG hub and compete with global eCommerce giants in the future. We would like to get our feet wet and excel in different areas like selling, procuring, refer and earn, ordering, bookings and conduction of live sessions.
Are these products available all over the country?
Yes, we can deliver PAN India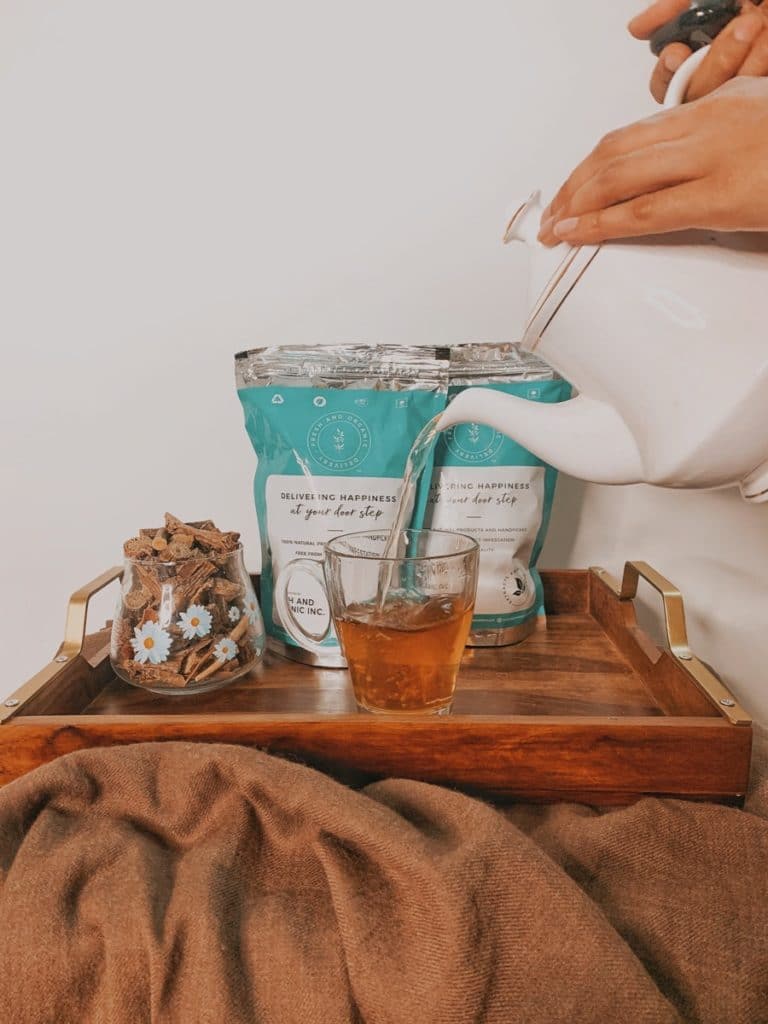 How has the pandemic changed the way you work?
Fortunately, the pandemic has worked in our favor and given rise to this venture. The idea behind it came from a simple thought – 'Due to the rise in several health issues, it is the need of the hour for people to be aware about the benefits of healthy eating and drinking.' Taking forward this thought we came to the conclusion to start something and associate ourselves with brands that promote health, wellness and nutrition.
How easy or tough is it to innovate and come out with radically different, newer products to suit a younger/more evolved customer base?
Though it is challenging to come up with new and healthy products but it's also rewarding at the same time. The effort to inculcate the idea of a 'healthier lifestyle through healthy eating' in younger generations seems to hit the spot every time. Our customer base ranges across all age groups (from 7-70 years) and we have received a whopping response from them for almost all of our featured products.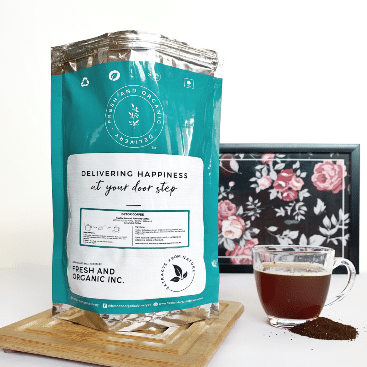 What are some of your current best-selling products and what, in your opinion, makes them so popular?
Our very first in-house product 'Kadha by Granny' would undoubtedly top the charts. The ingredients for the 'Kadha' are unprocessed, raw and packaged in it's natural form. The ingredients haven't been processed into a powder or capsule form to keep the efficacy of ingredients intact which makes it perfect for the immune system. The second product would be 'Detox Coffee' which is made from natural ingredients and has proven to aid in weight loss along with preventing and providing relief from bloating.
What are your thoughts about veganism? Do you think it's practical to be a vegan brand?
Veganism is a new concept which is gaining popularity especially amongst younger generations rapidly. It is in fact the future if I may say so but this territory is still unexplored hence vegan brands have a chance to grow.
What gives your brand that cutting edge in the market and what has its journey been like so far?
Our products have been consistent in receiving good response from our existing customer base. More and more number of people seem to be enthusiastic about trying healthier alternatives day by day, thus, we look forward to bringing a wide range of such products / brands on our website in the near future.