Artist Ami Patel was born in Mumbai (India) where she spent her entire childhood and where she currently lives. She attended the renowned Sir J. J. School of Art in Mumbai where she earned her Master's in Fine Art in Portraits. She has quite a few awards to her credit namely the Maharashtra State Art Award, a Government of India scholarship for 2 years, the Bombay Art Society Merit Certificate, the Art Society of India Award, the Raza merit scholarship etc. She has had many solo and group shows to her credit. Her work is inspired by nature and the five elements of life, their inevitability and the natural balance that enables our existence. Ami uses different metals like brass copper and aluminium on wood harmonizing her creations with nature and also delves into sculpture and installation to express her emotions.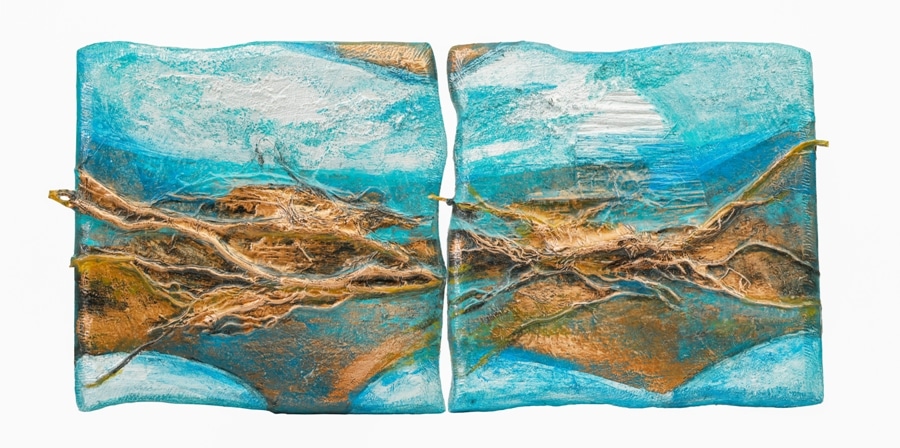 What's your artistic background?
I grew up in a Gujarati business family where doing business was a way of life and I have a wonderful family that supports me. Even as a child, I yearned to be in the creative field right from the time I was in school and for that I had to work hard to gain admission into the prestigious Sir JJ school of Art. First year I didn't make it, so I joined The Indian Art Institute and completed my foundation from there and prepared myself once again for The JJ School entrance exam and by God's grace I achieved it. That's how my art journey started as a student. I completed my bachelors and masters in portraiture from Sir JJ School of Art and passed out in the year 95.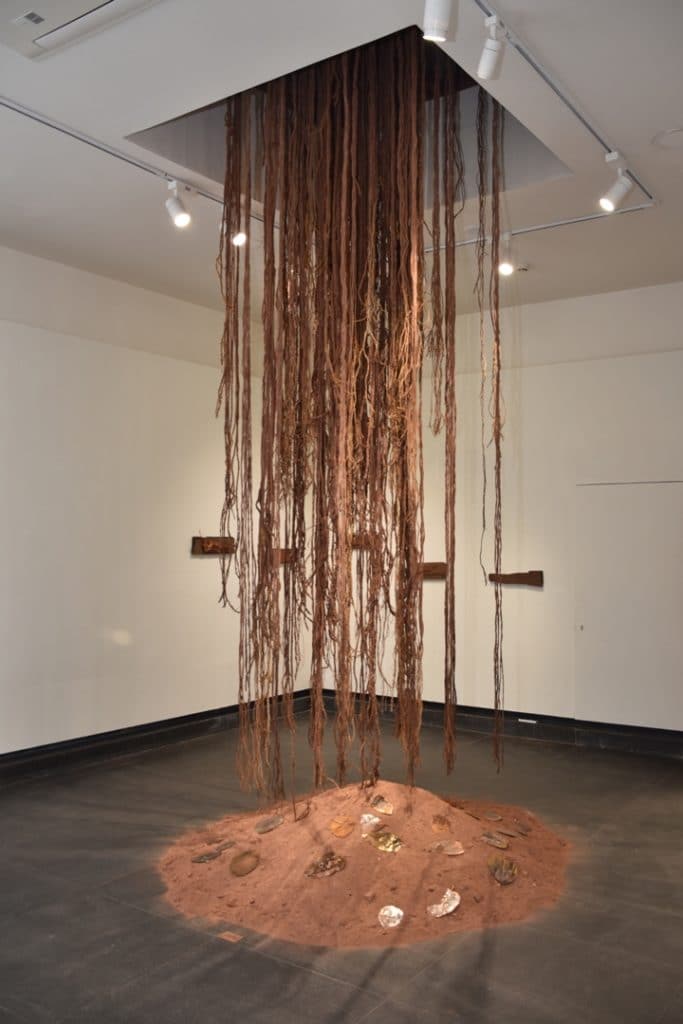 What's integral to the work of an artist?
As far as I have understood, each artist has a different and unique practice according to their own perceptions about the world and his own experiences of life. The true practice of art is strongly aligned with one's own psychology and belief system. For me this journey is about constant self-growth and self-discovery. I have to be curious and be challenged all the time to keep creating new expressions of art.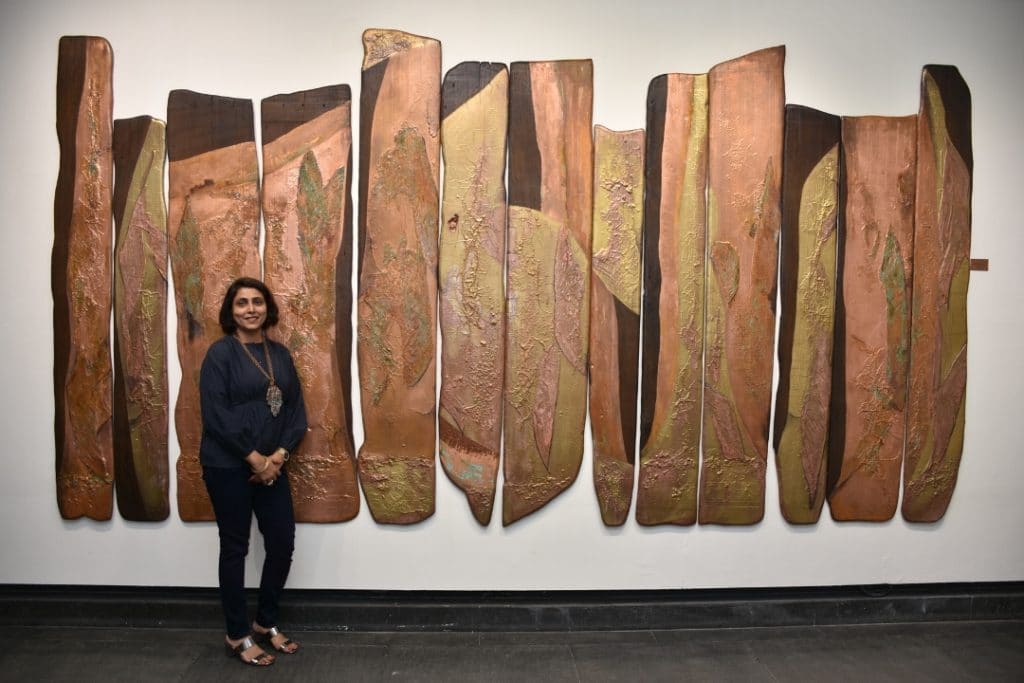 What role does the artist have in society?
Artists play one of the most important roles in our society.  I believe art connects the viewer to the physical, mental and spiritual realms all together. They can reshape our world into a better place, where one has freedom of expression and communication through their various art forms. They can express their concerns through individual works and help people view the world from a different perspective.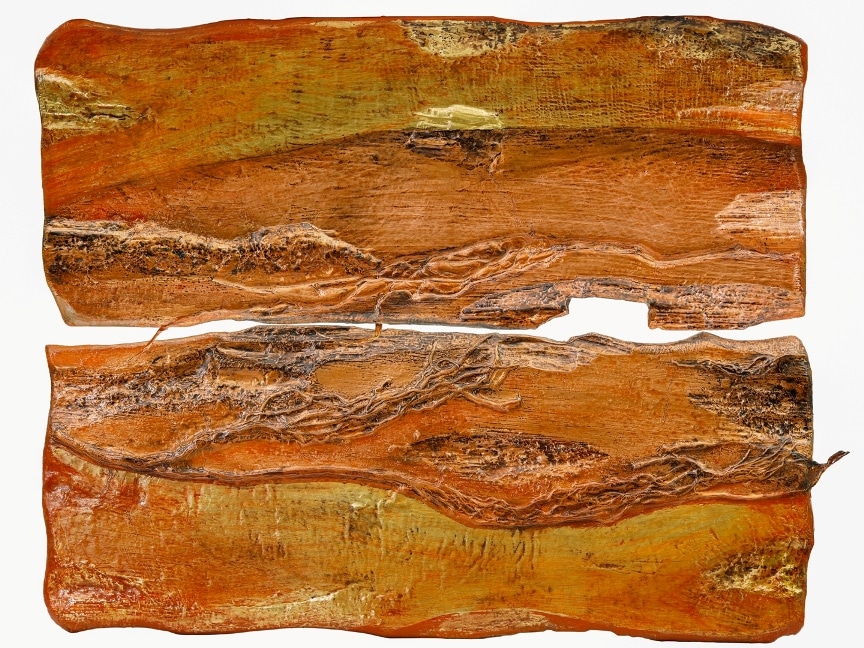 What art do you most identify with?
I identify with art that engages a wider audience from diverse backgrounds. As an artist I identify with lots of texture, colours, public art and tactile art. I am a visual and kin-aesthetic person by nature. For me art is all about breaking boundaries between different art forms with my emotions. I love to create art which incorporates two or more art forms. As an artist I don't believe in restrictions so I identify with mix media to express my emotions and my beliefs. I like to dwell into colours, textures, sculpture and installations to express myself.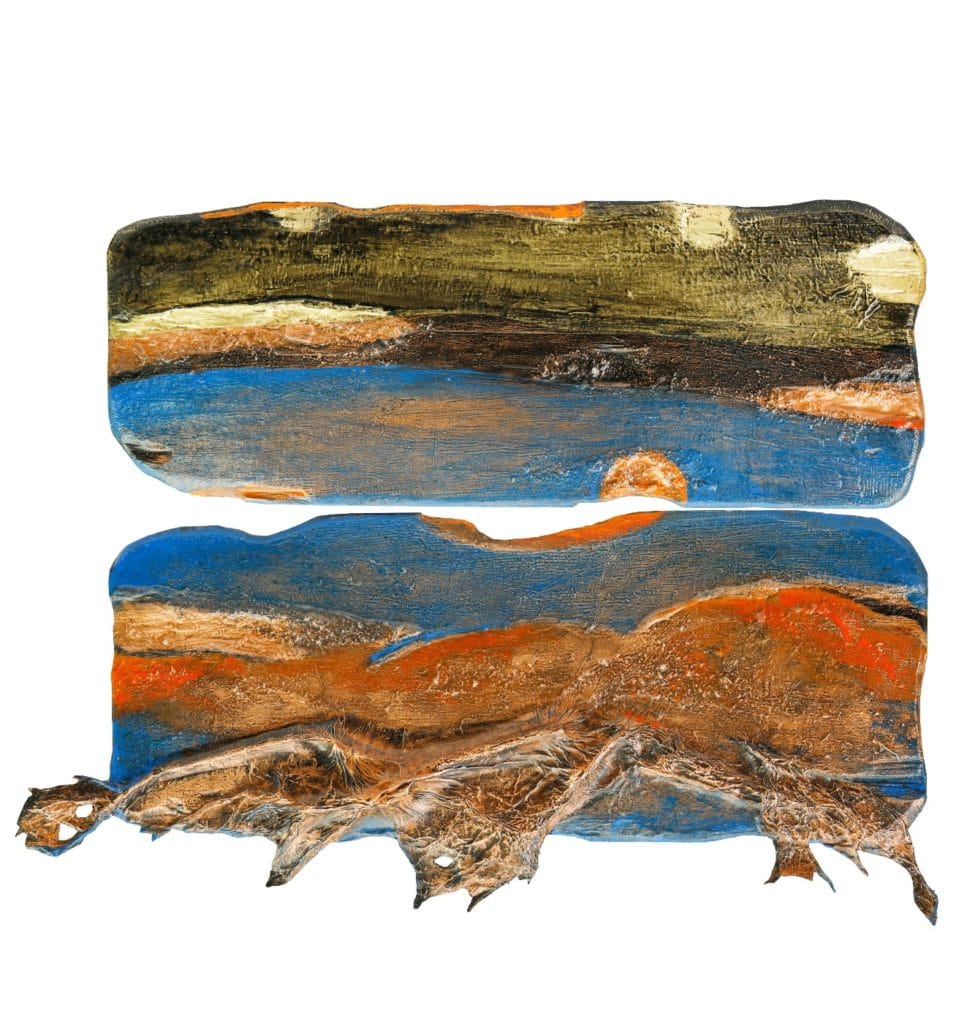 What themes do you pursue?
My art is aligned with my emotions and my experiences with nature and the universe. My main subject is the relationship between nature and its balance. My work is inspired by nature and the five elements of life, their inevitability and the natural balance that enables our existence. As we have evolved from the unseen nature, I use many of the natural examples to understand our life-force and its development.
What's your favourite art work?
From my own body of works my favourites are an installation done with roots created in jute and clay with real leaves cladded in metals and an art work created with banana fibres and real branches of the Supari tree. Favourite works from history and contemporary artists are Guernica by Picasso, Installations by Christo and Jeanne –Claude, Landscapes by Paul Klee, Works of Chittovanu Mazumdar, I love the use of colours by Paresh Maity, the sensitivity of Laxman Shreshtha.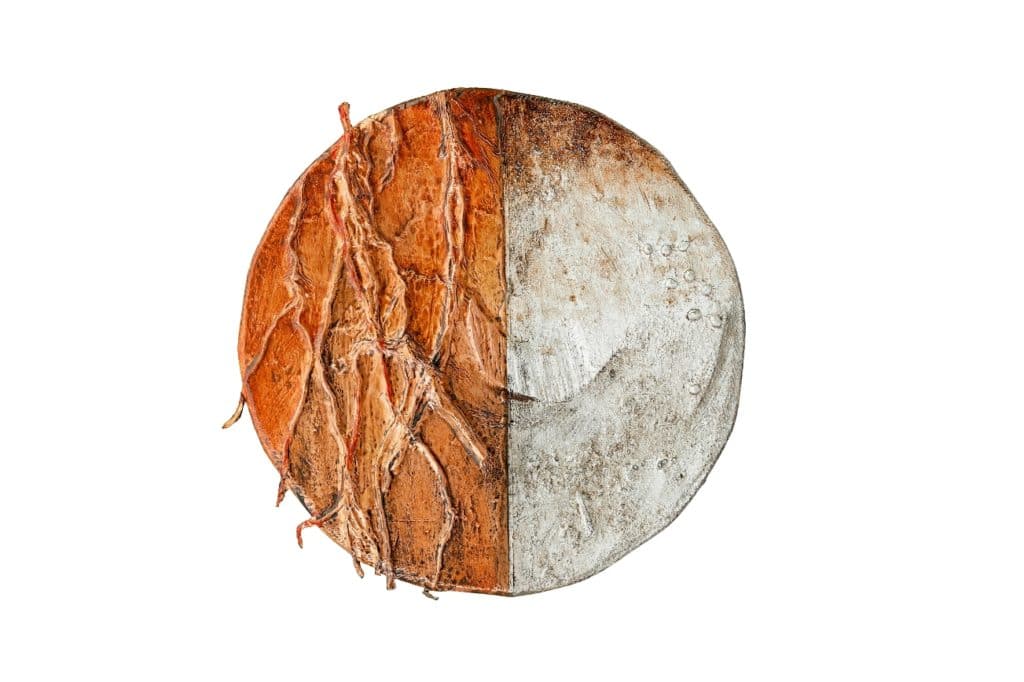 Why art?
For me art became a mode of expressing my feelings early in life. The act of painting, sculpting, working with metals, wood, etc. gives me immense happiness. Whatever I have done in life is related to art. It's my true calling and I have embraced it wholeheartedly.
What is an artistic outlook on life?
Art surrounds life; it is the very base of human existence without us being aware of it. It is present in everything we do. Art exists in all societies and becomes a thread that connects communities and groups.  It has a huge impact on our moods and emotions. All forms of art be it painting, music, videos etc. can affect our mood in a positive way, making us feel happier, calmer or it can even be the inspiration to do something from the regular. Through art, we gain better understanding of traditions, cultures, as well as help people in the present build better and more complete lives. Art teaches us to be agile, fluid and to keep moving.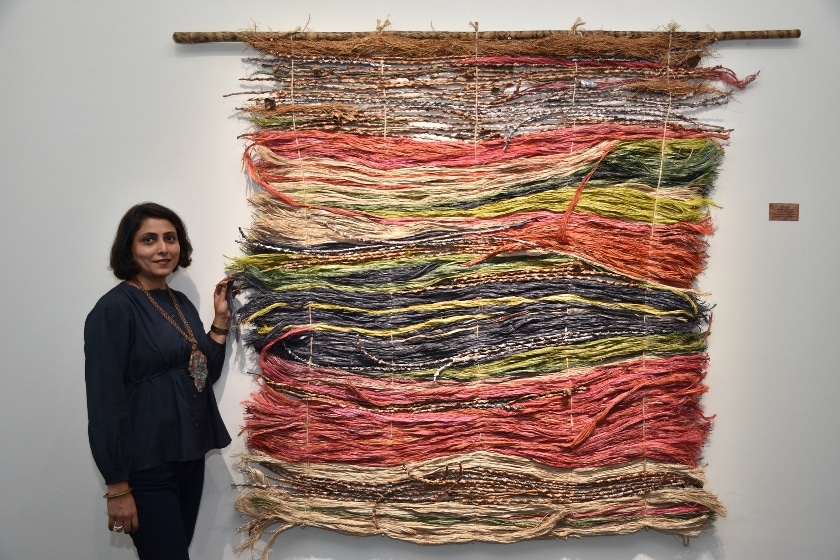 What memorable responses have you had to your work?
Many times your expressions instantly connect with viewers and they have a smile on their face. While observing one of my installations of roots, one of the viewers started reciting a poem on my work, and then there was a viewer who slept under the installation of roots as it gave him so much peace. These responses are so overwhelming and magical. They are interpreted with their own experiences and emotions. It's an unbelievable satisfying journey to connect with so many souls at the core level. I love it when viewers engage themselves with my works.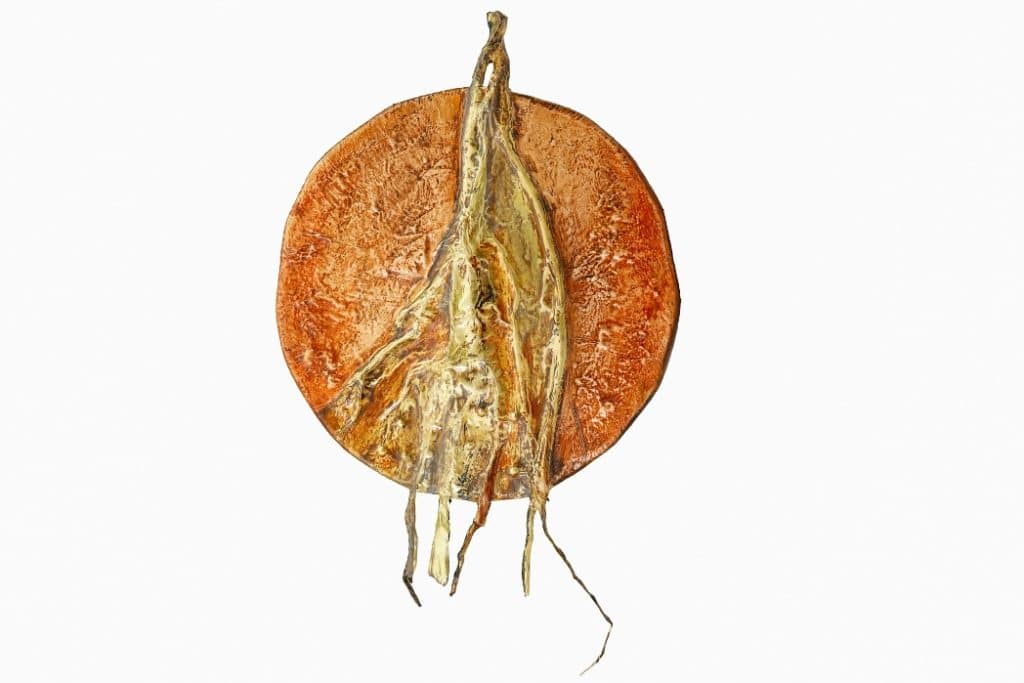 Is the artistic life lonely? What do you do to counteract it?
I don't feel lonely as an artist, in fact in terms of my dialogue with my own self in the studio I want to dwell on my solitude. An artist works alone, but exhibits in front of others. I am a social person as well so there are phases when I work in my studio alone and go out and socialize with my friends.
What do you dislike about the art world?
I don't dislike anything in particular. But I do feel if it were more organised it would have helped lots of artists, artisans and craftsmen to gain a stronger foothold. They have great skills but struggle to sell because they lack the acumen of selling or promotion. We have to become more accessible to enrich our society and touch more lives.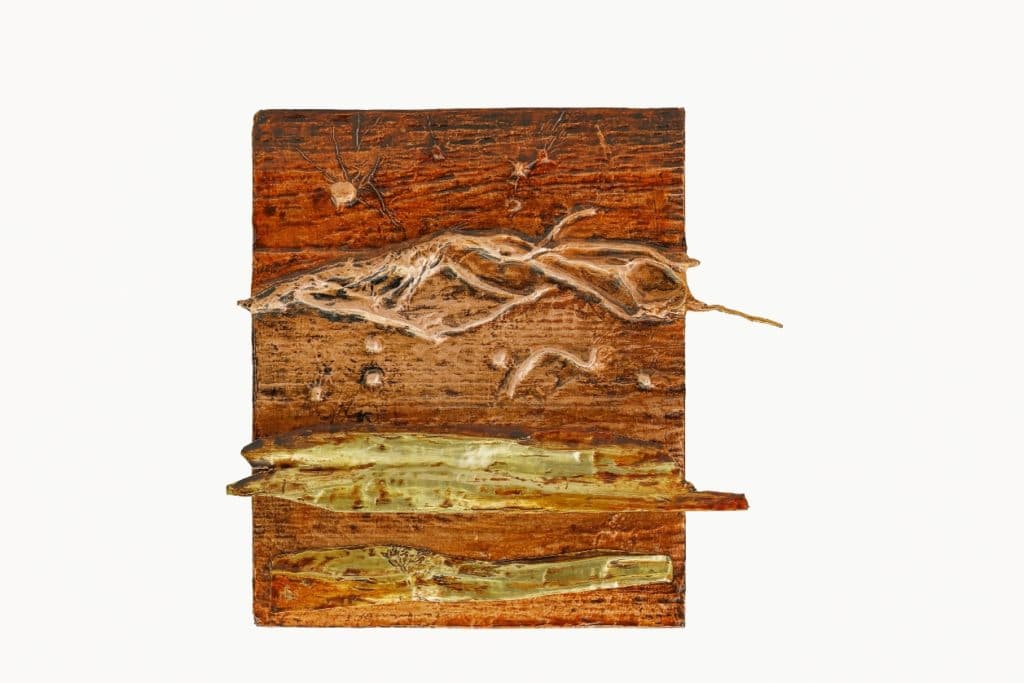 What do you like about your work?
I love my journey that helps me bring out my emotions through different materials. For me my art is my freedom and like life it is very fluid.
Should art be funded?
Yes, Art does need funding and organization.  Art is not just about a few famous artists but art should be given importance in the educational streams and if funded it will definitely help scouting talent and helping many artists to hone their skills.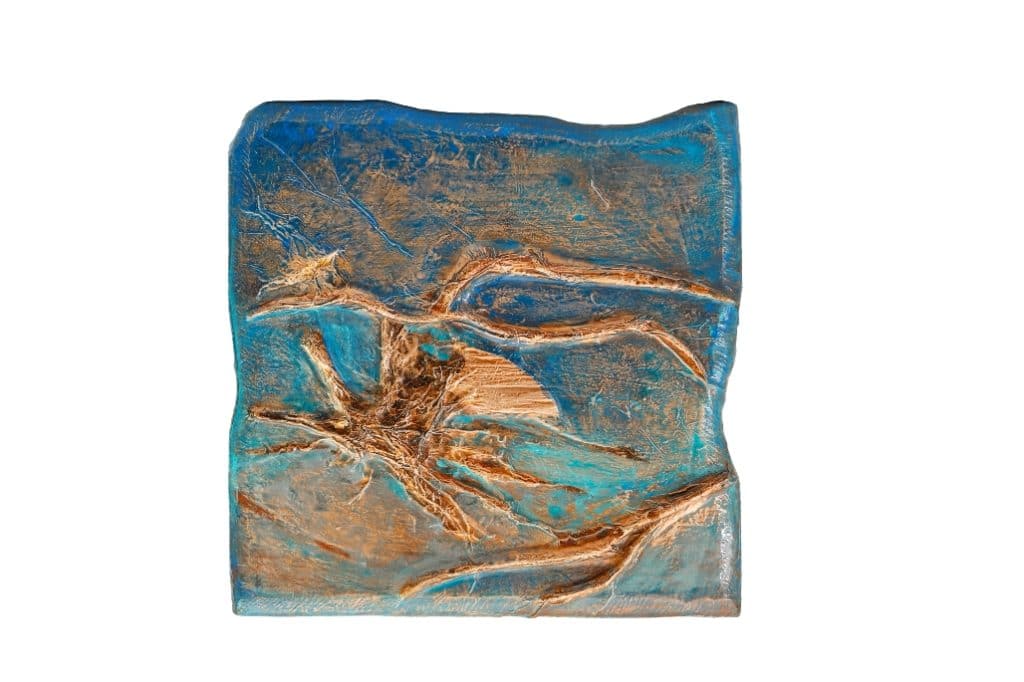 What role does art funding have?
The funds required for art projects should be the responsibility of our government and society to create joyful, colourful spaces.
What is your dream project?
I constantly dream of doing a show exhibiting huge works and installations internationally.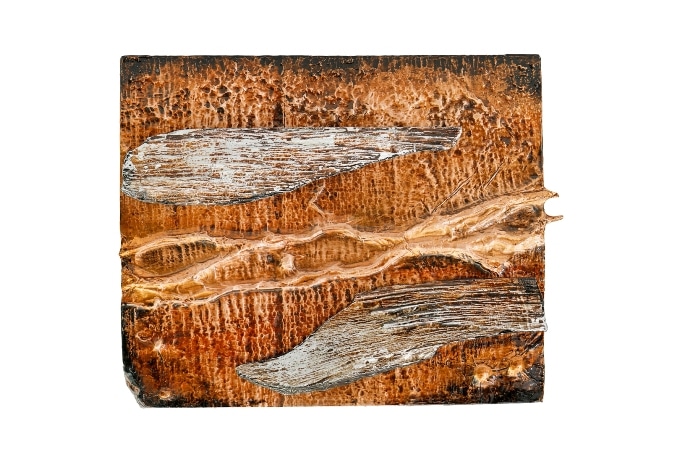 Name three artists you'd like to be compared to.
Each individual is different so is each artist. Each one is self-made with their unique experiences and perceptions. In fact I would not like to be compared to any other artist. But I like the works of
Christo 2) V.S. Gaitonde 3) Paul Klee the most.
Favourite or most inspirational place?
Spending time with nature, especially being near the sea has always been inspirational and the other wonderful place is my mind.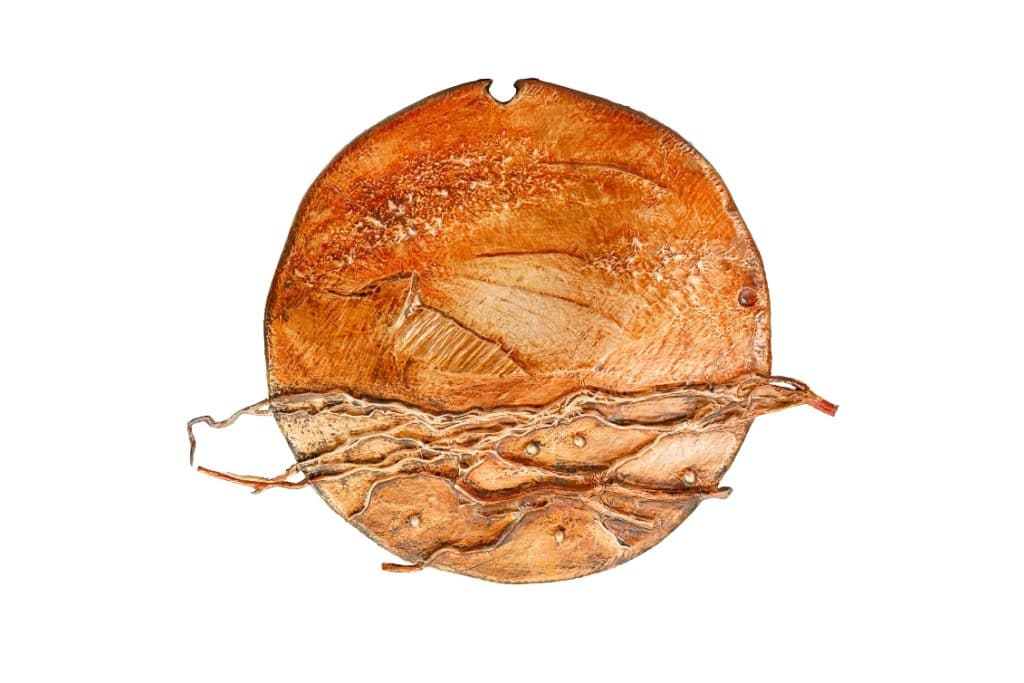 Professionally, what's your goal?
To have exhibitions all over the world and create huge installations and art works.
Future plans?
I want to connect more with people, work on a larger scale, travel extensively and live in different places.  I want to bring my works closer to a global audience and enjoy life to the fullest.