Artist Padmakar Santape was born on 28 July 1960 in Nagpur. He obtained a degree in B.F.A (Painting) from Chitrakala Mahavidyalaya, Nagpur in the year 1988.  After college, he worked in a graphics workshop at Bharat Bhawan as a freelance artist. My guru during this journey was eminent artist J. Swaminathan. Almost about 10 years later he felt he should explore paintings and he started with creating collage works. He received an opportunity to exhibit his artworks at Hotel Taj, Mumbai. The exhibition received a good response and all his paintings were sold out. His artworks were also highly appreciated by eminent artists Tayyab Mehta and Akbar Padamsi, which gave his the confidence and courage to move forward in this field.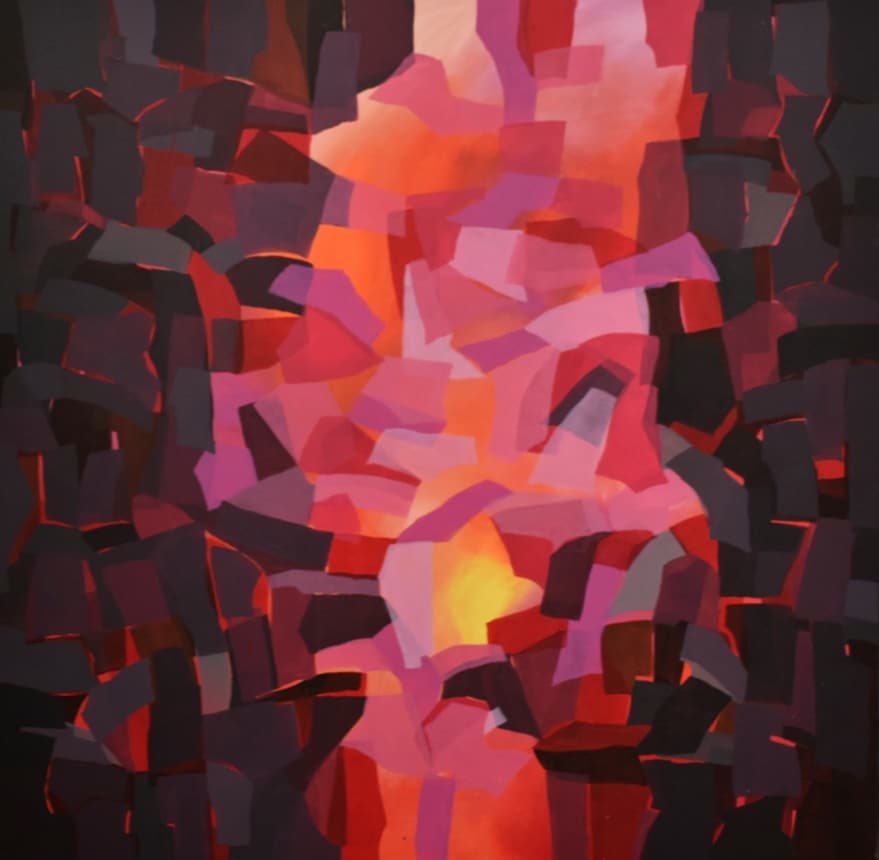 But his initial days were full of struggles. As there was uncertainty, he didn't know when he would get a chance to exhibit his works next or a platform to showcase his art.
He was also awarded a fellowship by Manav Sansathan Vikas Mantralaya in the year 2000. Since then he has been working as a freelance artist. His paintings have been a part of five solo exhibitions and many more group exhibitions at National and International levels.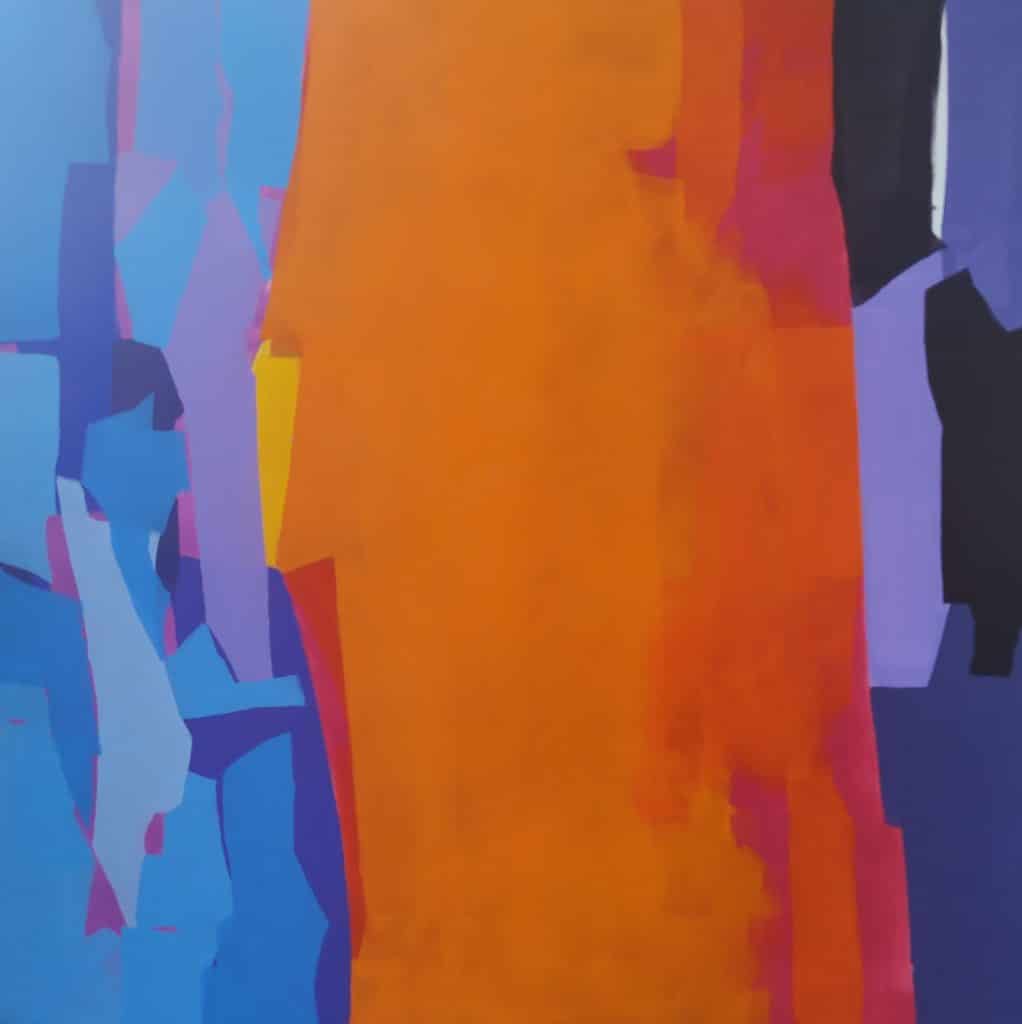 What's integral to the work of an artist?
Something that is integral to an artist is to give art a new dimension each time and explore art in all forms. For me art is about a way of expression and telling a story through my artworks.
What role does the artist have in society?
An artist finds the same creativity in his real life as in his Art. He plays other roles also in a society to create an atmosphere of peace, happiness and problem solving through his art.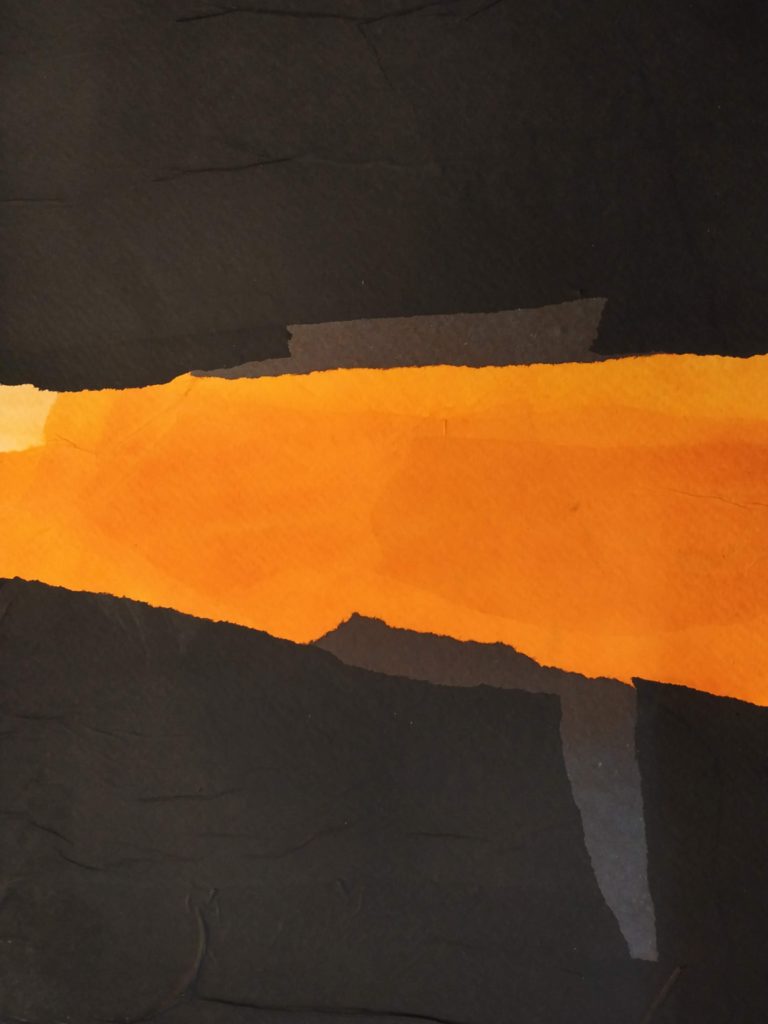 What art do you most identify with?
I work in the field of abstract art in the form of paintings and collage works. I have also worked in other forms like Lithograph.
What themes do you pursue?
Most of the times what I bring on canvas is what I observe around me. I am deeply inspired by nature, landscapes, texture of the mountains, rivers, waterfalls and cityscapes. I love capturing the transitioning happening in nature. Often I paint my recollections about nature and try giving it an abstract and surreal form. While creating a collage, I make use of transparent sheets and try creating textures using those. I love exploring patterns, textures and colors formed by the overlap of two different transparent sheets. I enjoy working with different tones and hues. For paintings I primarily use acrylic colors, rollers, knives and brushes.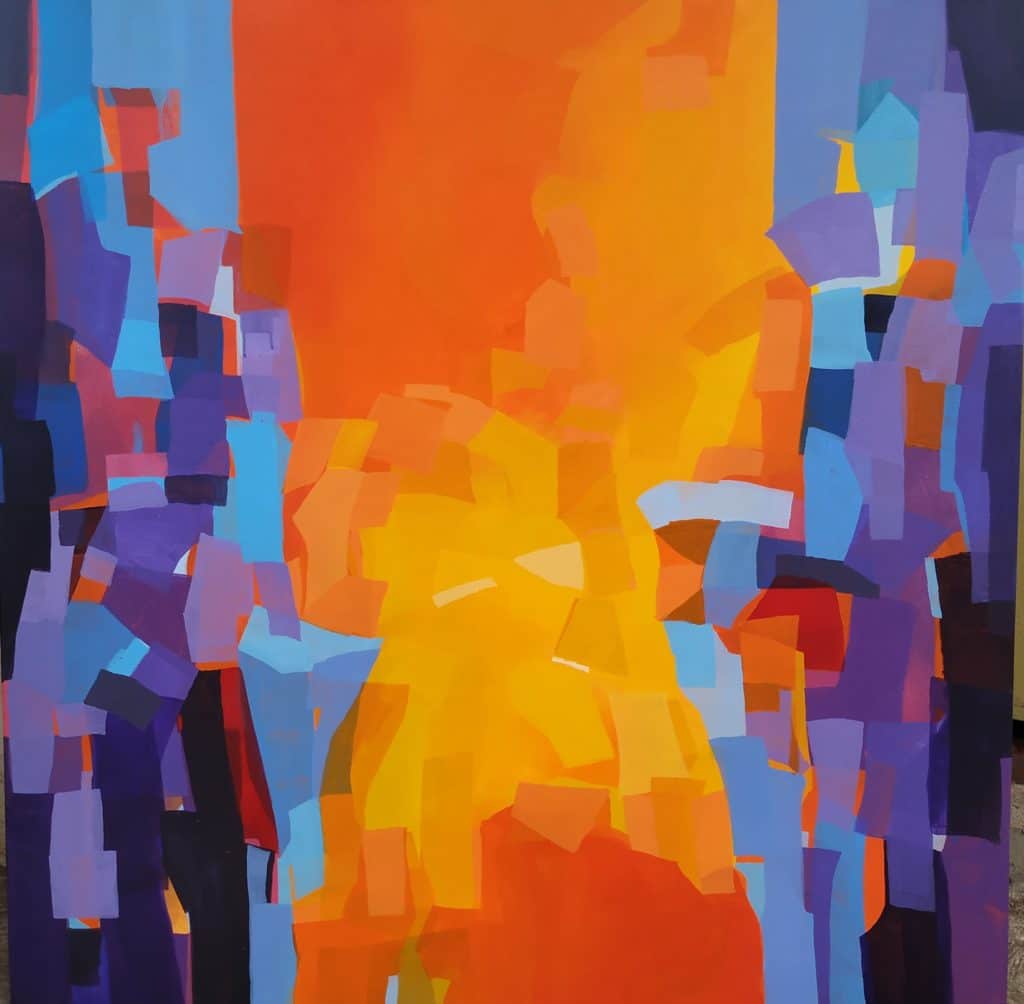 What's your favourite art work?
My favourite art works include paintings by Mark Rothko, I really adore his style.
Describe a real-life situation that inspired you?
The days when I moved to Bhopal and I was at Bharat Bhavan during the initial phase of my career, were the most inspiring days of my life. The initial struggles helped me develop a down to earth attitude which always made me chase something bigger and dream more.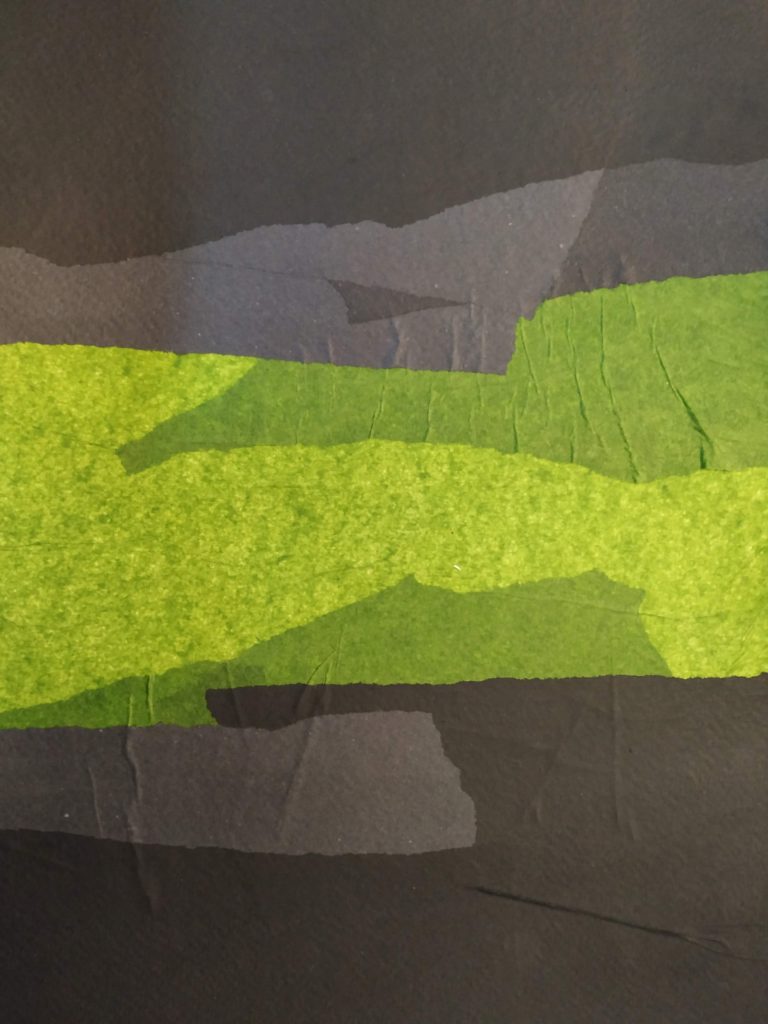 What jobs have you done other than being an artist?
I have always worked as a freelance artist and want to continue contributing in the field of art.
Why art?
Since childhood I had always been passionate about art and drawn towards it. This was the field where I could totally relate myself with as I always wanted to do something creative and knew that I would enjoy pursuing art.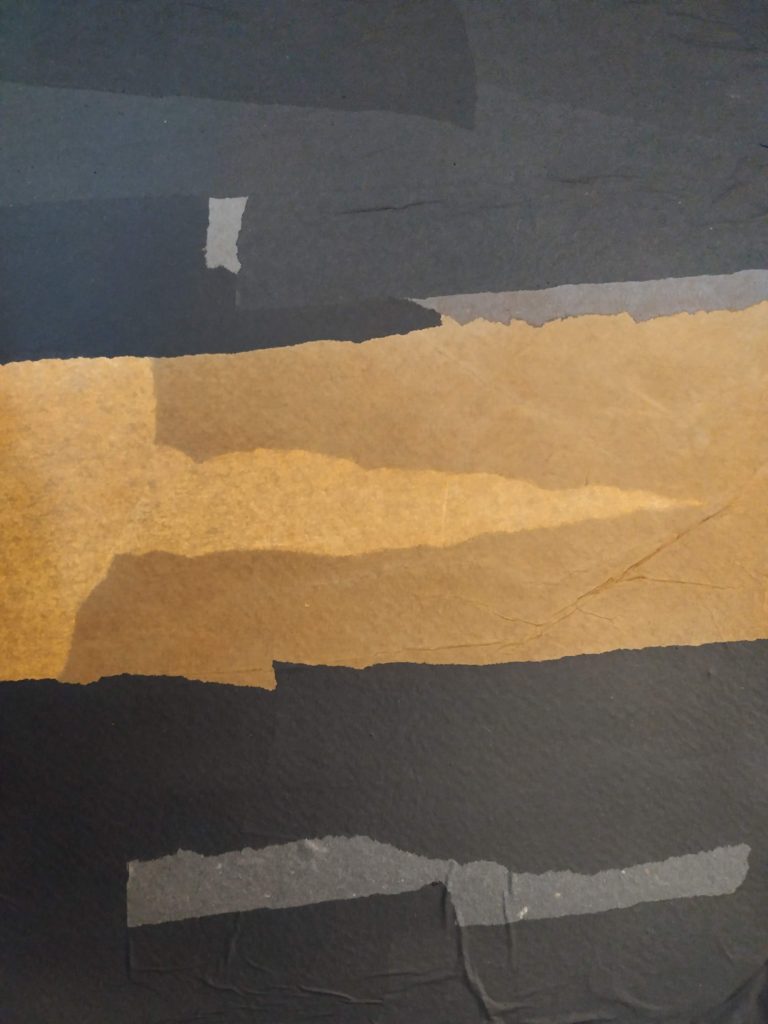 What is an artistic outlook on life?
As an artist, my outlook on life is to embrace everything peacefully, stay calm even in situations of turmoil or conflict and have patience. To create delightful works for my audience. For me art is a language to connect with my audience and share my perspective, ideas and observations in a creative form. A painting acts as an interface with abstract visuals for the audience to interpret and to further build on it with their imagination.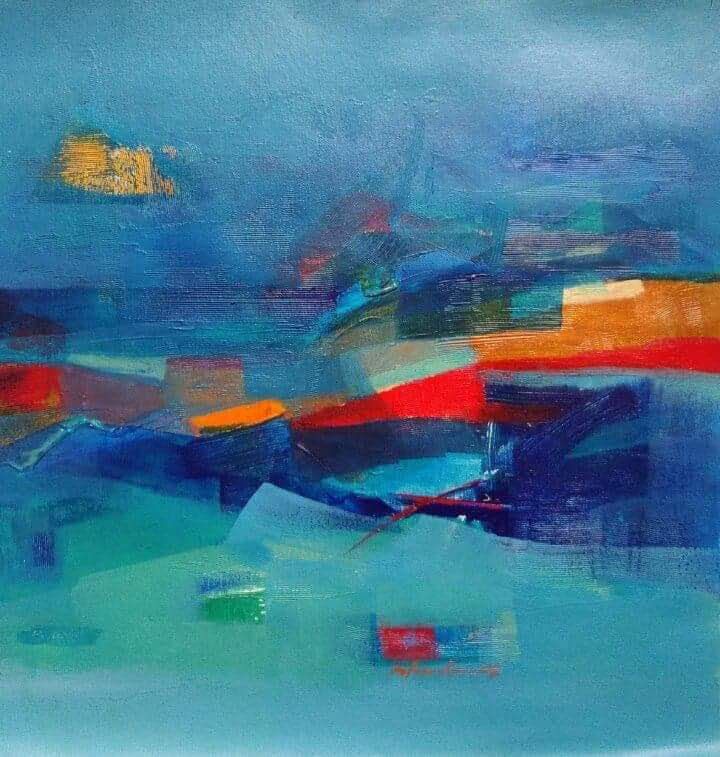 What memorable responses have you had to your work?
A lot of people from the art background have said that they were able to find depth in my artworks. They could relate it to real life landscapes which they see around them. They loved the color compositions which were mostly related to nature.
Is the artistic life lonely? What do you do to counteract it?
No, as an artist I do enjoy my time while painting and finding myself wandering into deep thoughts, but it doesn't mean I feel lonely or cut off from the world. You always have your friends and family besides you. There are many art events, camps and exhibitions to look upto. I do travel often and spend time in the midst of nature to seek inspiration.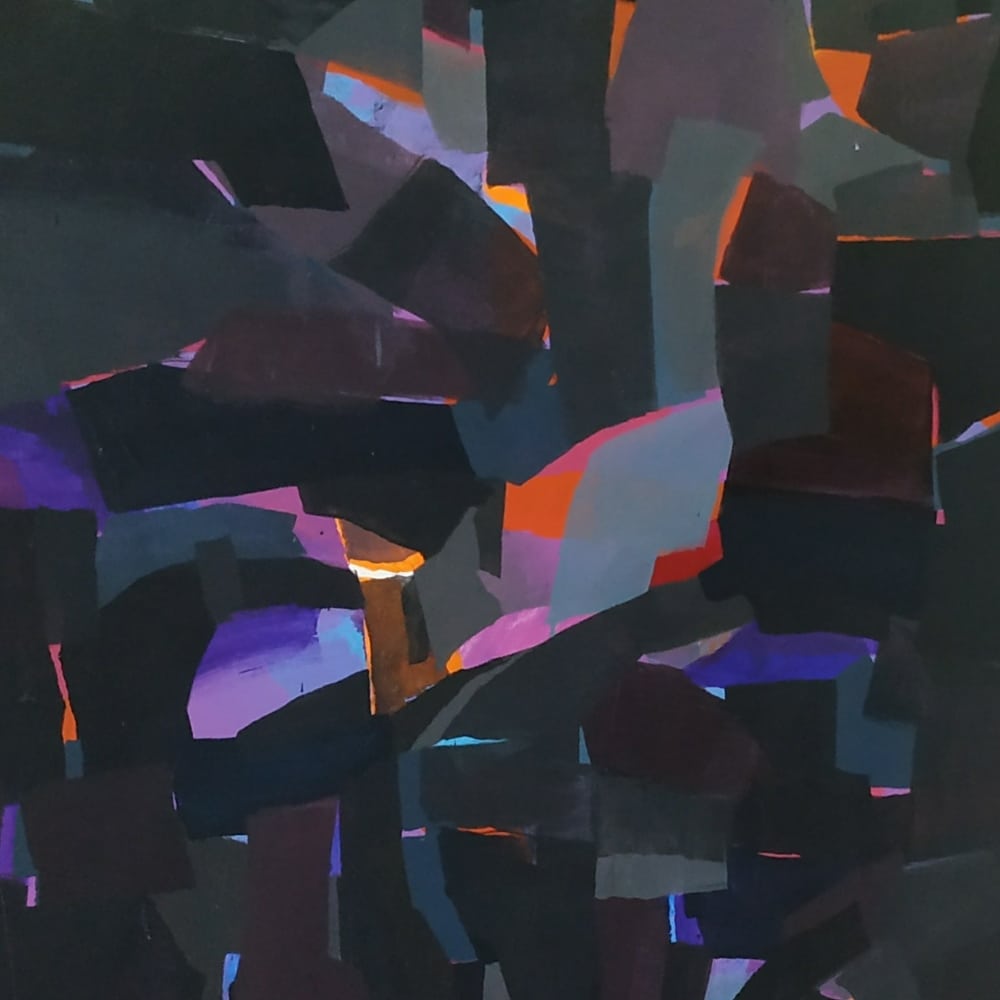 What do you dislike about the art world?
There is nothing as such to be disliked. But there should be more exposure in this field so that every common man recognizes it.
What do you dislike about your work?
Sometimes people may end up giving you false praises for your work rather   than genuine opinions.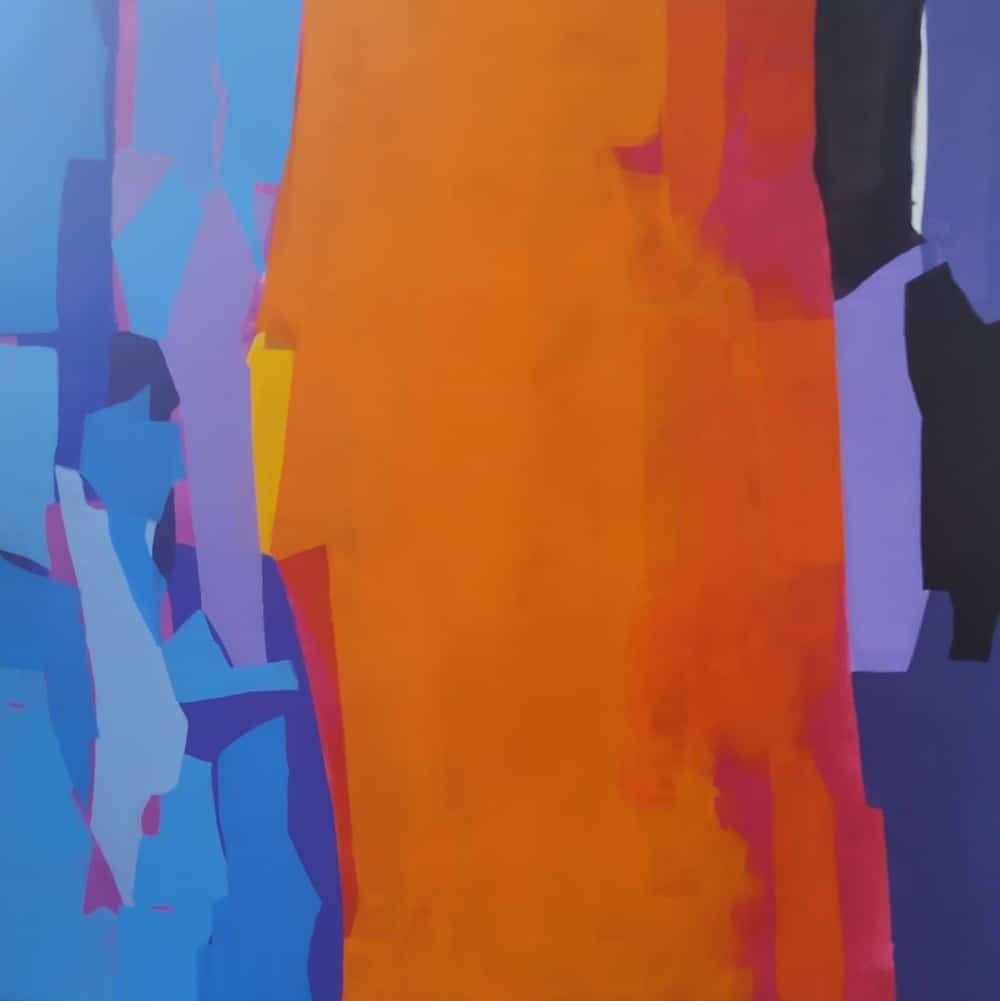 What do you like about your work?
I have loved my work always as it gives me ample opportunities to bring my talent to the fore. It helps me explore something new always. It has given me an opportunity to meet some renowned people and be a part of the community. I have recived a lot of appreciation and love from society thanks to my artworks.
Should art be funded?
Art need not be always be funded. As it varies from one project to another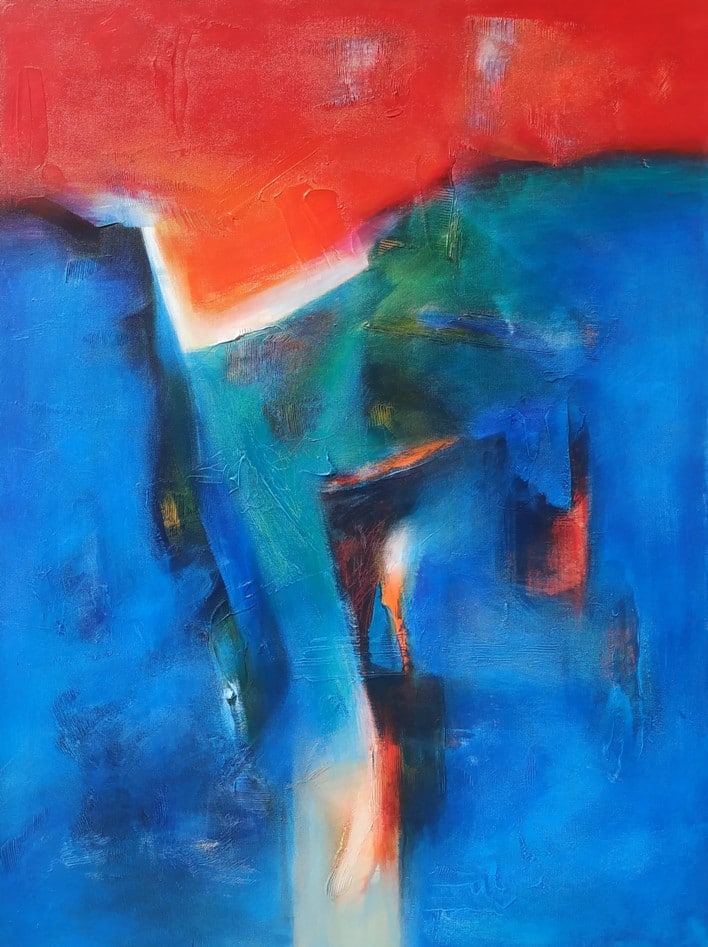 What role does art funding have?
Arts funding depends on the project. Sometimes the funding can be beneficial if there is a lack of resources and we have to work on a commercial scale. It could help young artists at an early stage where they lack financial stability.
What is your dream project?
My dream project is to make my art forms as collages at a higher level. I also wish to have a centre for young artists to come up and showcase their talent and provide them with guidance and all the support that I can provide.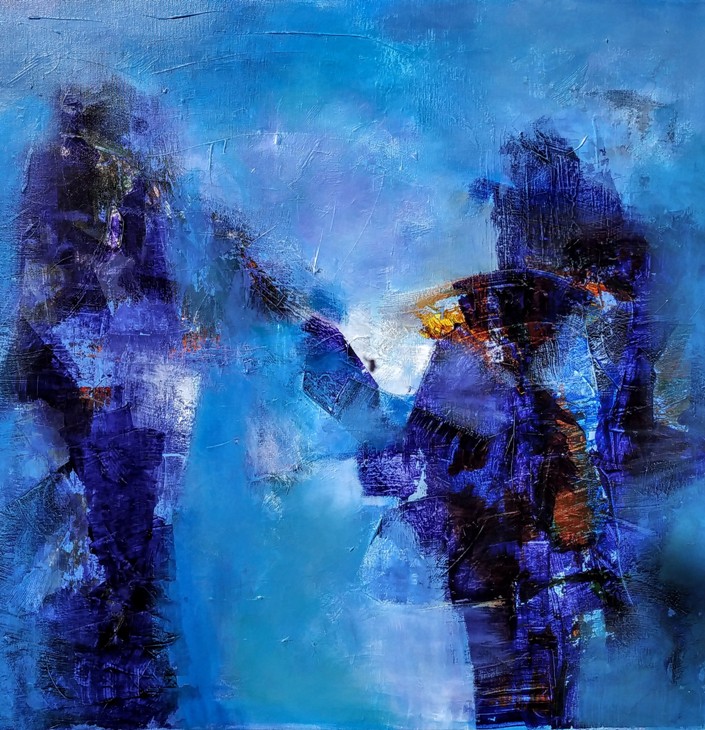 Name three artists you'd like to be compared to.
There is no comparison between artists and their work as everyone gives their best to their work. But some artists who really inspire me are Mark Rothko, Vasudeo S.Gaitonge and J.Swaminathan .
Favourite or most inspirational place?
It is mostly natural places which inspire me. I always get inspired by visiting Bharat Bhavan and seeing artworks over there.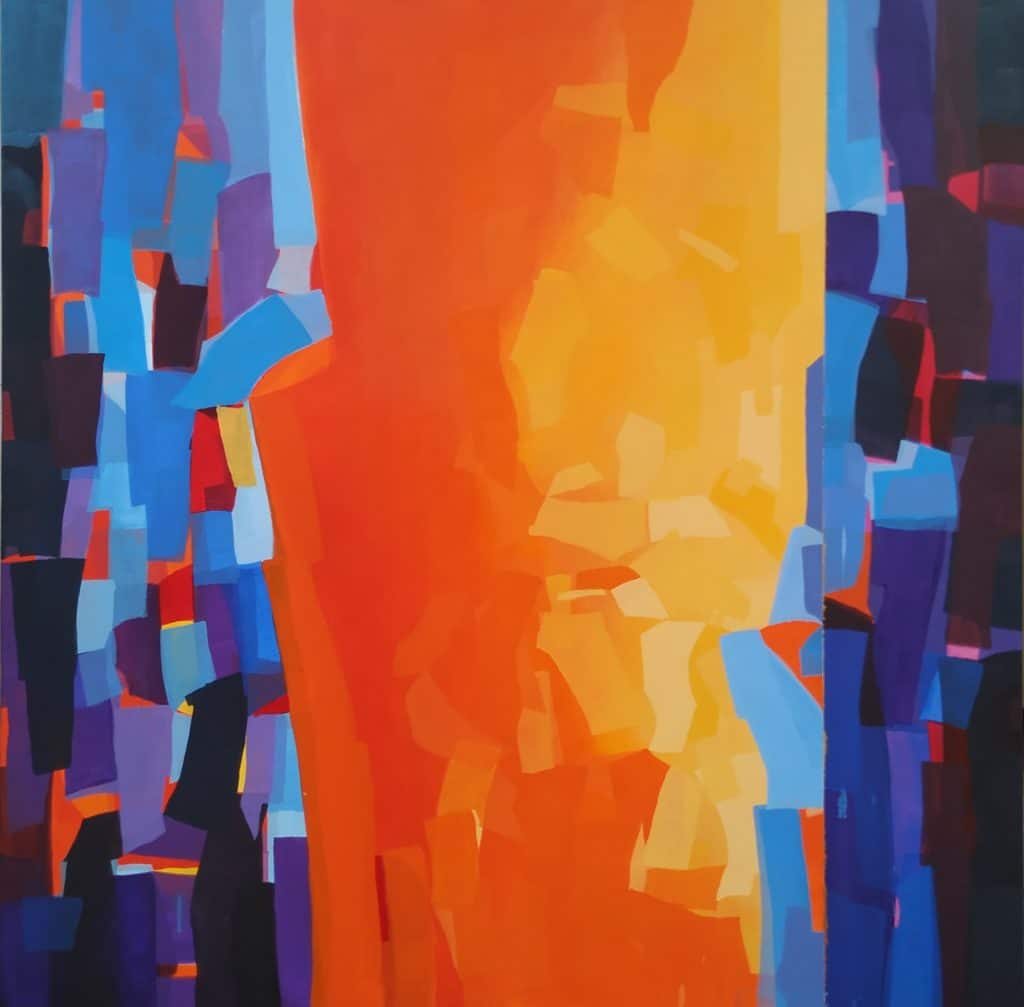 What's the best piece of advice you've been given?
The best piece of advice given to me was by J Swaminathan which was to dedicate myself to art completely and work more in this field during my days of struggle which made me dedicate myself more towards art .
Professionally, what's your goal?
My goal was always to do my best in the field of art and explore more opportunities so that my work reaches more people. I also would like to explore different mediums and collaborate with more artists.
Future plans?
My future plans are to keep working in the field of art and give back to society in any way that I can.