There's been quite a global shift in energy and in consciousness. This is going to gather speed and momentum as we move through this month of June. June is the time where almost everything is getting ready to boil over,  things will start to unravel, will start to unfold some shocking information that might trigger individuals or the collective, will bubble to the surface & open up in the next few months. While we are trying hard to get back to being normal again, there will be a lot of tension especially around the world with governments. There is so much corruption going on in the world with governments and markets, lack of integrity, transparency or accountability that could be exposed. There will be amazing revelations as we go through the next couple of months. The citizens of most countries are very upset about the way things are going on, which seem to be quite out of control. There may be retaliations individually and collectively. Once dealt with, eventually, this could lead to healing of society's, the world and the globe.
With many people working from home, they have to get used to being more independent with the physical health and well being & get used to new habits & and patterns.
There could be some changes in policies, in  decisions and as individuals you find yourself being indecisive & in two minds as well. You need to reassess and reevaluate yourself.
There may be some structures in your life that will have to break (individually & collectively) as they are no longer serving you, this could be relationships, a particular habit, something that is restricting you, that is holding you back. Do not throw / break good things that work for you in terms of structure, be prepared to shake things up. Reinvent yourself and get rid of things that are weighing you down. Traditional structures will be changing as well.
Globally countries will be collaborating to co-operate and work with each other for greater good. We need to open channels of communication with one another.
While Mercury is in retrograde till the 22nd June, the need of the hour is to heal ourselves internally and taking responsibility for your own pain and not blame it on somebody else. To maintain good relationships, be a good listener. Make sure you fully understand before you assume or jump to conclusions. Don't be afraid to ask for clarification. Think about what you are going to say before you say it.
Communication, internet, modes of communication like mobile phones, emails, etc could malfunction.
Inflation may go up.
The next few months, especially June, doesn't look too good for PM Modi he must take care of his health.
RAT -people born in the years 1924, 1936, 1948, 1960,1972, 1984, 1996, 2008, 2020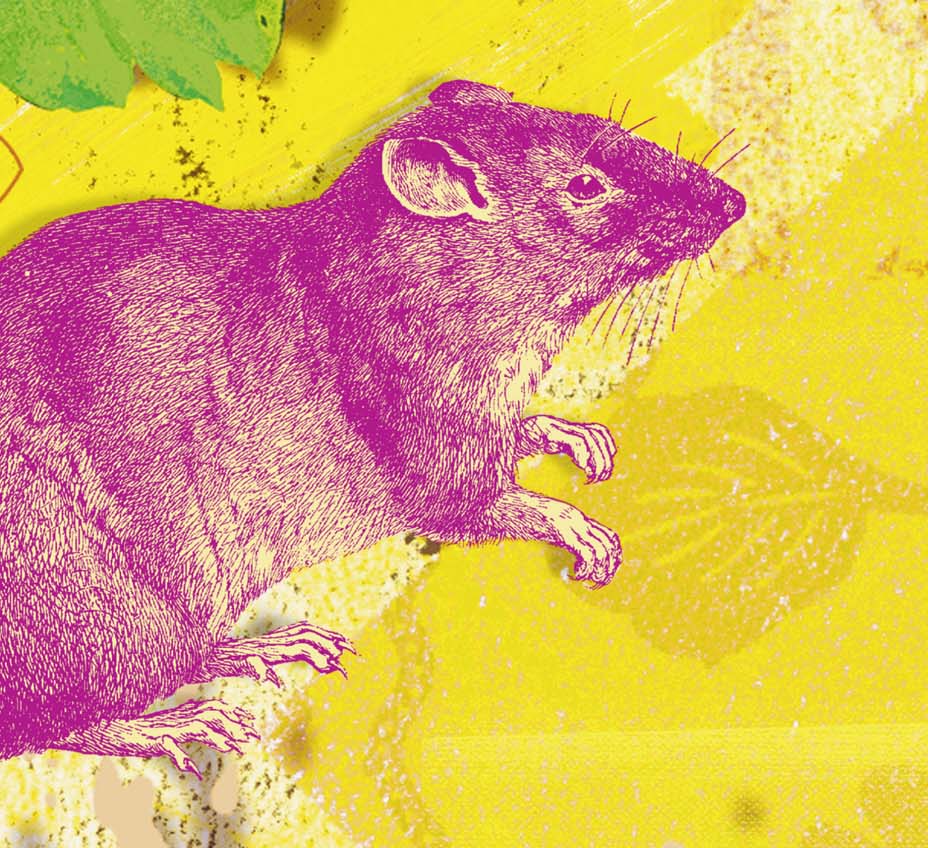 Ayushmann Khurrana, Rajkummar Rao, Gulzar, John Abraham, Govinda, Hema Malini, Raj Kapoor, Jaya Bachchan, Arjun Rampal, Mandira Bedi
In the first few days of the week you may feel unwell and face various types of obstacles. You will be able to solve a number of professional problems. You may get opportunities to go on a trip or will receive good news from afar. You may have a chance to build relations with foreign or nonresident colleagues. Expect money in the second half of the week. Mid-June will be devoted to family matters and certain issues related to real estate or other assets. It may bring new job offers and opportunities.
OX – people born in the years 1925, 1937, 1949, 1961, 1973, 1985, 1997, 2009, 2021
Hrithik Roshan, Sidharth Malhotra, Aishwarya Rai Bachchan, Deepika Padukone, Ranveer Singh, Guru Dutt, Malaika Arora, Jacqueline Fernandez, Sonu Nigam, Janhvi Kapoor, Navya Naveli Nanda
You may face opposition from colleagues or dissatisfaction from close people. The eclipse may bring unexpected expenses, as well as emotional shake-ups, but there is chance for fun. You may face problems in communication, trips, driving. Your  gadgets may malfunction. There might be some problems in family life, couples having problems may take a serious decision. Love luck blossoms, for friendly couples it may be a time for home improvement and get-togethers.
TIGER – people born in the years 1926, 1938, 1950, 1962, 1974, 1986, 1998, 2010
Sonali Bendre, Shabana Azmi, Tabu, Kojal Devgan, Karisma Kapoor, Jaya Prada, Raveena Tandon, Twinkle Khanna, Preity Zinta
Contrary to the boom or bust activities of recent times you will find a little respite from the action this fortnight. It will keep you busy with commitments & meetings. You may come up with some ambitious plans, but wait till the end of June. You will safely solve a number of professional problems and receive appreciation from your colleagues & seniors. Arguments with your spouse may stem from your insecurities. If there's a problem, try to resolve things rather than pushing it under the carpet.
RABBIT – people born in the years 1927, 1939, 1951, 1963, 1975, 1987, 1999, 2011
Kangana Ranaut, Shanaya Kapoor Sanjay Leela Bhansali, Zeenat Aman, Genelia D'Souza, Shilpa Shetty, Varun Dhawan, Sonakshi Sinha, Shradha Kapoor, Sushmita Sen, Sridevi
The first few days will keep you extremely busy with organizational issues, you may receive bad news from all quarters, you will handle it very well, without pressure. Various issues related to family and real estate will get solved. You will notice a lot of positive changes in your personal life. You will indulge in various recreational activities with your relatives & near & dear ones. There will be warmth in your relationship. You will show faith in your partner and trust them to make good decisions. There will be happiness in married life.
DRAGON – people born in the years 1928, 1940, 1952, 1964, 1976, 1988, 2000, 2012
Suhana khan,  Anushka Sharma, Vicky Kaushal, Parineeti Chopra, Nargis, Richa Chadda, Ameesha Patel, Yami Gautam
It's party time!! You will enjoy meeting people, having fun & celebrating this fortnight. You may receive some money. Be careful while driving and avoid conflicts. There is a chance of changes in personal life, that will be quite interesting and positive. You may plan surprises for your children or loved ones. There may be occasional days of skepticism, but generally, you will have a good time with your partner. Do not get into arguments with your in-laws. The mid of June may bring fatigue and some minor health issues. There may be skin-related health issues.
SNAKE – people born in the years 1929, 1941, 1953, 1965, 1977, 1989, 2001, 2013
Shahrukh Khan, Salman Khan, Aamir Khan, Bhumi Pednekar, Sunil Dutt, Rekha, Gayatri Joshi,
You may get desired results at your workplace and make advancements in your professional life. You may be busy with various meetings at the end of the week. Mid-June will be devoted to work. Professional and personal problems are likely. The second week may bring some troubles in the professional sphere. Participate in activities with children. Health is vulnerable. Take care of health. Work smart and sleep well. The end of the week will be devoted to friendly gatherings & celebrations.
HORSE – people born in the years 1930, 1942, 1954, 1966, 1978, 1990, 2002, 2014
Kartik Aaryan, Kriti Sanon, Tiger Shroff, Paresh Rawal, Rani Mukerji, Irrfan Khan, Amitabh Bachchan, Vidya Balan, Rajesh Khanna, Bipasha Basu, Kirron Kher, Soha Ali Khan,
There will be new job opportunities or new opportunities in your job. If you are unemployed, you may find a job. You will impress your colleagues with your speed and efficiency. A minor carelessness may result in major health issues. There will be mixed results in the field of education. Family life will be better. Ensure open communication between the members of the family. Those away from their family should maintain regular contact. There will be peace and happiness in family life. Health of parents will improve.
Sheep – people born in the years 1931, 1943, 1955, 1967, 1979, 1991, 2003, 2015
Madhuri Dixit, Akshay Kumar, Juhi Chawla, Shamita Shetty, Meena Kumari, Konkona Sen Sharma
There will be mixed results this fortnight. You cannot afford to make mistakes. Health requires utmost care. Finances will be good. Your business / job may face some difficulties. Be cautious while dealing with partners. Expect new assignments.  If you maintain more flexibility at work, your team members may find it easier to adapt to change and take on multiple responsibilities. Time to improve comforts at home. Don't take life too seriously, enjoy light moments, indulge in fun activities with your near & dear ones & experience the laughter & fun moments, it will be therapeutic for you.
MONKEY – people born in the years 1932, 1944, 1956, 1968, 1980, 1992, 2004, 2016
Kareena Kapoor Khan, Amrita Singh, Kiara Advani, Disha Patni, Janhvi Kapoor, Sanya Malhotra, Dimple Kapadia, Amrita Arora Ladak, Neha Dhupia
Undertaking new endeavors may not bring immediate results Talk to seniors if you require help. If you had been waiting for a promotion at work, you might get it now. You will be more efficient, and those above you will trust you with more. You will be able to dominate your opponents. Good leadership skills can help you reach goals, solve problems and communicate with people around you. Pay attention to patterns of work so you can anticipate the needs of the people you work with.
ROOSTER – people born in the years 1933, 1945, 1957, 1969, 1981, 1993, 2005, 2017  
Shahid Kapoor, Alia bhat, Ajay Devgn, Jackie Shroff, Mallika Sherawat, Sunny Leone, Kapil Sharma, Manish Paul, Neetu Singh, Mahendra Singh Dhoni, Anoushka Shankar
There could be mistrust between colleagues, which can give rise to arguments and accusations. Try and be calm. Keep your mood swings in control. Maintain clear and open communication. This will resolve any existing issues. Maintaining discipline & regular exercises will improve your physical and mental health. Your love life will be stable. Sharing your problems with your partner will strengthen the bond. Maintain good communication. Indulge in some fun activities with family. Be very supportive & good with elders at home.
 DOG – people born in the years 1934, 1946, 1958, 1970, 1982, 1994, 2006, 2018
Ranbir Kapoor, Priyanka Chopra, Saif Ali Khan, Boman Irani, Dilip Kumar, Karan Singh Grover
If you are looking to expand your business, make proper preparations first. You may have to arbitrate conflicts or disagreements, stay calm and try to control emotions. Clear communication is important in these situations. Listen to what the other person says so you can understand both sides. Discuss the issue face-to-face rather than through emails or solving it on phones as it can trigger confusing and complicated interactions. Your body language must be positive too. There may be problems in family life but nothing unsolvable. Good things will happen in your love life.
PIG – people born in the years 1935, 1947, 1959, 1971, 1983, 1995, 2007, 2019
Katrina Kaif, Sara Ali Khan, Tara Sutaria, Ishaan Khatter, Kunal Khemu, Yo Yo Honey Singh, Dharmendra, Anil Kapoor, Ramesh Sippy, Sanjay Dutt, Kalki Koechlin
In business, you may try to implement plans & strategies which were postponed due to various reasons. Seek advice from experienced persons. Success will come to you if you keep a calm mind, don't be in a rush. Your income will remain steady. Calculated risks may bring benefits. You will be able to control your expenses. Possibilities of getting money which was due to you for a long time. You may purchase some gadgets. You will receive support from your family. You may desire some me time. It will do you good if you take up meditation.