Earnest Immanuel is the Director of the International Institute of Hotel Management (IIHM) in Hyderabad. With his vast experience and expertise in the hospitality industry, Immanuel has made significant contributions to the institute's growth and success. Previously he has worked with top hospitality brands like ITC, Taj Hotels. His interest and passion towards teaching led him to work in different Hotel Management colleges at his home town Tamil Nadu. In 2014, he joined as a food and beverage lecturer and Beverage Trainer at IIHM Delhi. In 2018 his hard work, dedication and passion towards his profession led him to being appointed as the Director of IIHM Hyderabad Campus.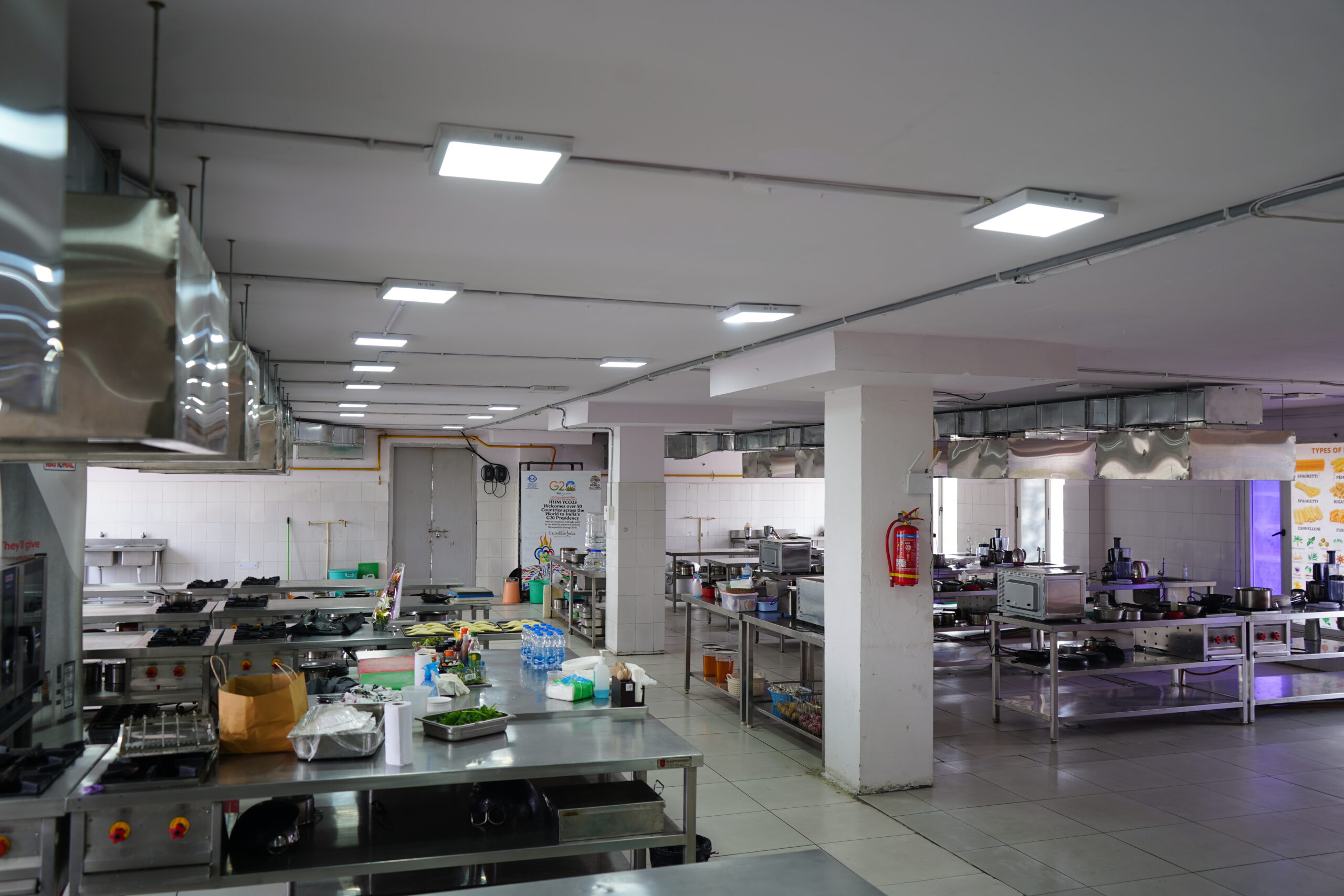 Immanuel is known for his exceptional leadership skills and his ability to create an inspiring and motivating learning environment for students. Under his guidance, IIHM Hyderabad has become one of the leading hospitality education institutions in the region, providing students with comprehensive knowledge and practical skills required for a successful career in the industry. By forging strong partnerships with renowned hotel chains and industry professionals, he has facilitated valuable industry exposure and internships for the students, enabling them to gain practical insights and develop essential skills.
Overall, Earnest Immanuel is a visionary leader who has played a pivotal role in shaping the success of IIHM Hyderabad. His commitment to quality education, combined with his industry experience and passion for hospitality, has empowered numerous students to embark on rewarding careers in the field. Through his relentless efforts, Immanuel continues to elevate the standards of hospitality education and inspire the next generation of professionals in the industry.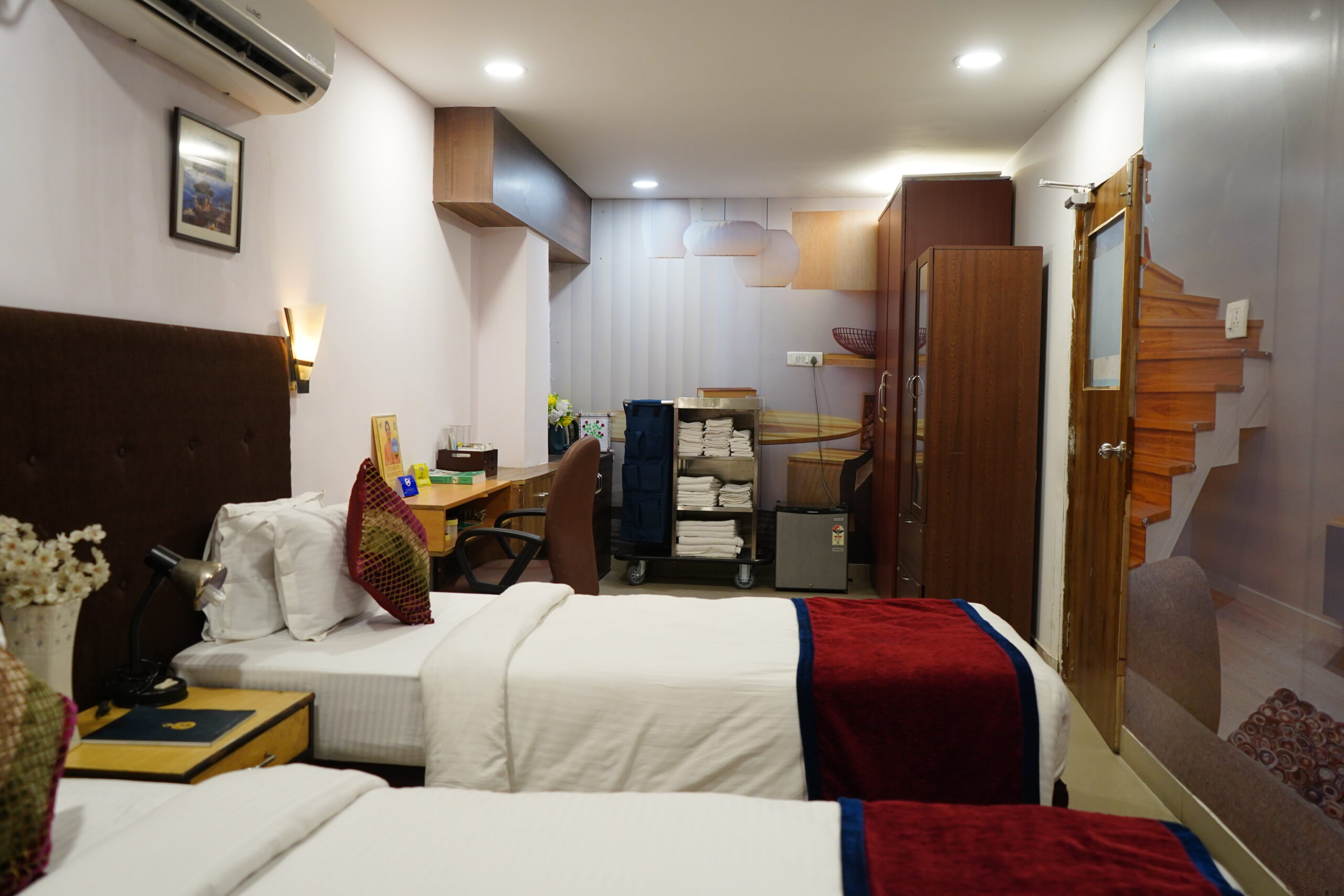 How has the education landscape changed in recent times and what are the current industry requirements?
In recent times, the hospitality education landscape has undergone significant changes due to the dynamic nature of the hospitality industry and the changing expectations of students and employers. Some of the key changes are:
Emphasis on practical experience: Hospitality education has shifted from a theoretical approach to a more practical approach, with an increased focus on experiential learning. Many hospitality programs now include internships, apprenticeships, and other forms of hands-on training that provide students with the practical skills needed for the industry.
Integration of technology: Technology has become a crucial component of the hospitality industry and hospitality education has adapted accordingly. Many hospitality programs now include courses on technology applications in the industry, such as online booking systems, revenue management, and customer relationship management (CRM) software.
Diverse course offerings: Hospitality education now offers a broader range of courses, including sustainability, cultural diversity, and global business practices. The industry has become more diverse, and hospitality education programs are adapting to reflect this.
Soft skills training: Soft skills, such as communication, problem-solving, and leadership, are increasingly important in the hospitality industry. Hospitality education programs are now emphasizing the development of these skills to prepare students for the workforce.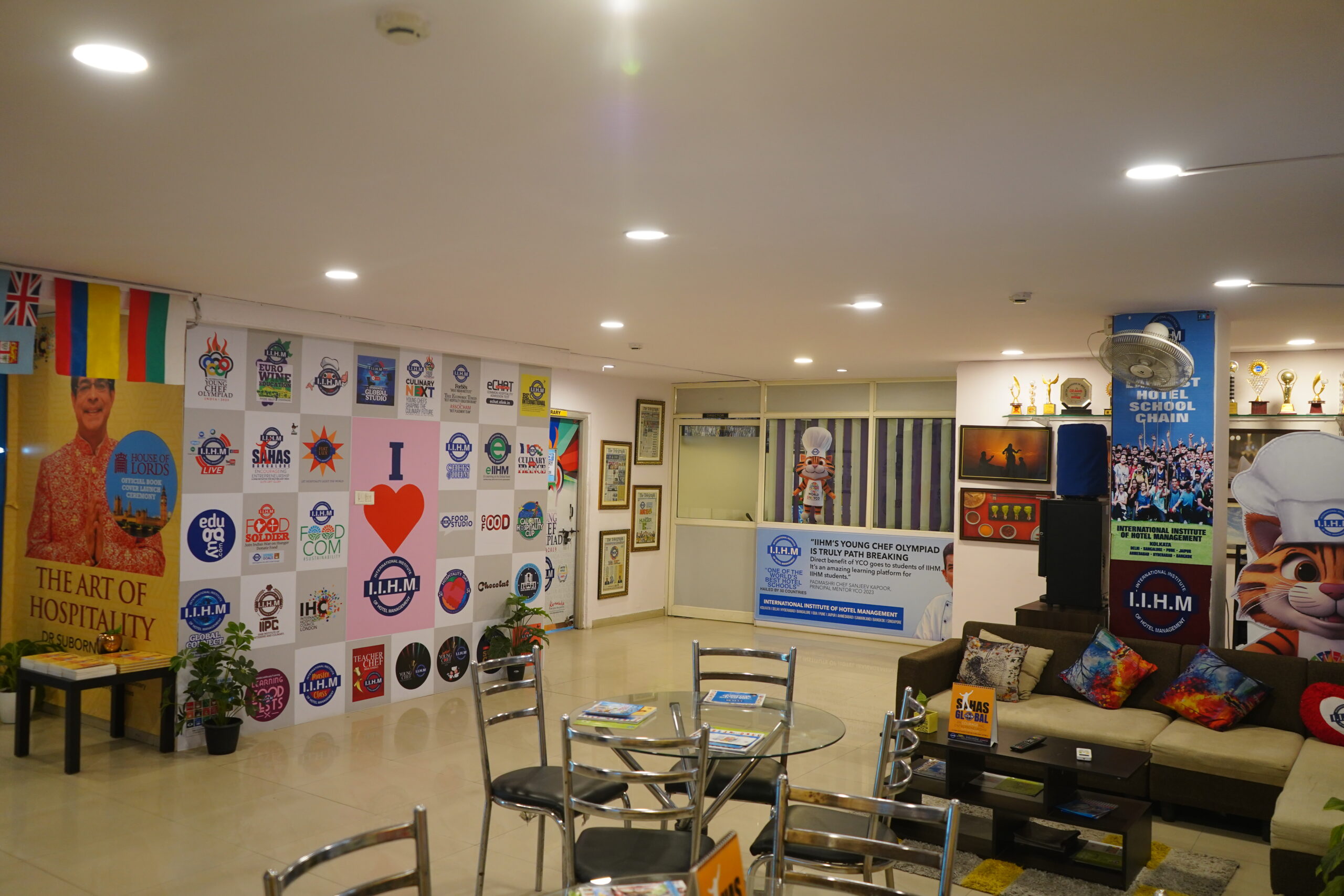 In terms of current industry requirements, some of the key skills and attributes that are in high demand include:
Adaptability: The hospitality industry is constantly changing, and employers are looking for employees who can adapt quickly to new situations and environments.
Customer service: Hospitality is a service-oriented industry, and customer service skills are critical for success. Employers are looking for employees who can provide exceptional customer service and create positive guest experiences.
Technology proficiency: Technology plays a vital role in the hospitality industry, and employers are looking for employees who are proficient in using technology applications such as online booking systems, point of sale (POS) systems, and social media.
Multilingualism: In today's globalized world, being able to communicate in multiple languages is a valuable skill in the hospitality industry.
Cultural awareness: The hospitality industry serves customers from diverse cultural backgrounds, and employers are looking for employees who have cultural awareness and can provide culturally sensitive service.
Overall, the hospitality industry is dynamic and constantly evolving, and the education landscape is adapting to meet the changing demands of the industry.
What is your advice to aspiring hoteliers during these challenging times?
Stay informed: Keep up to date with industry trends and news, as well as local and global events that could impact the industry.
Be adaptable: The hospitality industry is constantly changing, and it's important to be adaptable and flexible. Be open to new ideas, technologies, and ways of doing things.
Focus on guest experience: Even during challenging times, the guest experience should remain a top priority. Find creative ways to provide exceptional service and create memorable experiences for your guests.
Embrace technology: Technology is becoming increasingly important in the hospitality industry, and it's important to embrace it. Explore new technologies that can help streamline operations and improve guest experiences.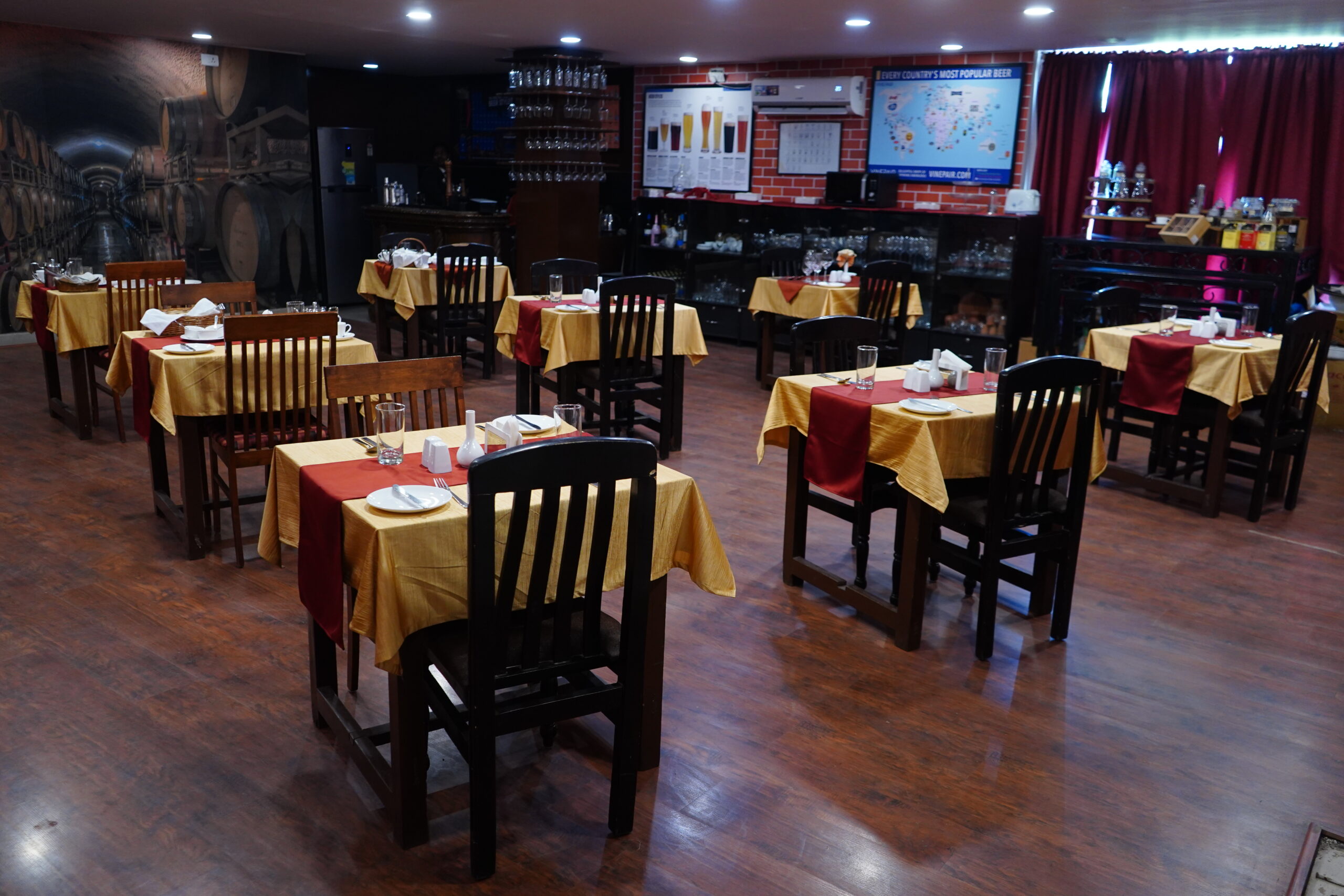 Network and collaborate: Connect with others in the industry, both locally and globally. Attend industry events and join professional associations to network and collaborate with others in the field.
Stay positive and resilient: Finally, stay positive and resilient. The hospitality industry has faced many challenges in the past and has always bounced back. Remember that tough times are temporary, and better days are ahead. Keep pushing forward with determination and optimism.
Remember, the hospitality industry can be challenging but also incredibly rewarding. Stay focused on your goals, stay informed and be willing to adapt and learn. With hard work and determination, you can build a successful career in hospitality even during these challenging times.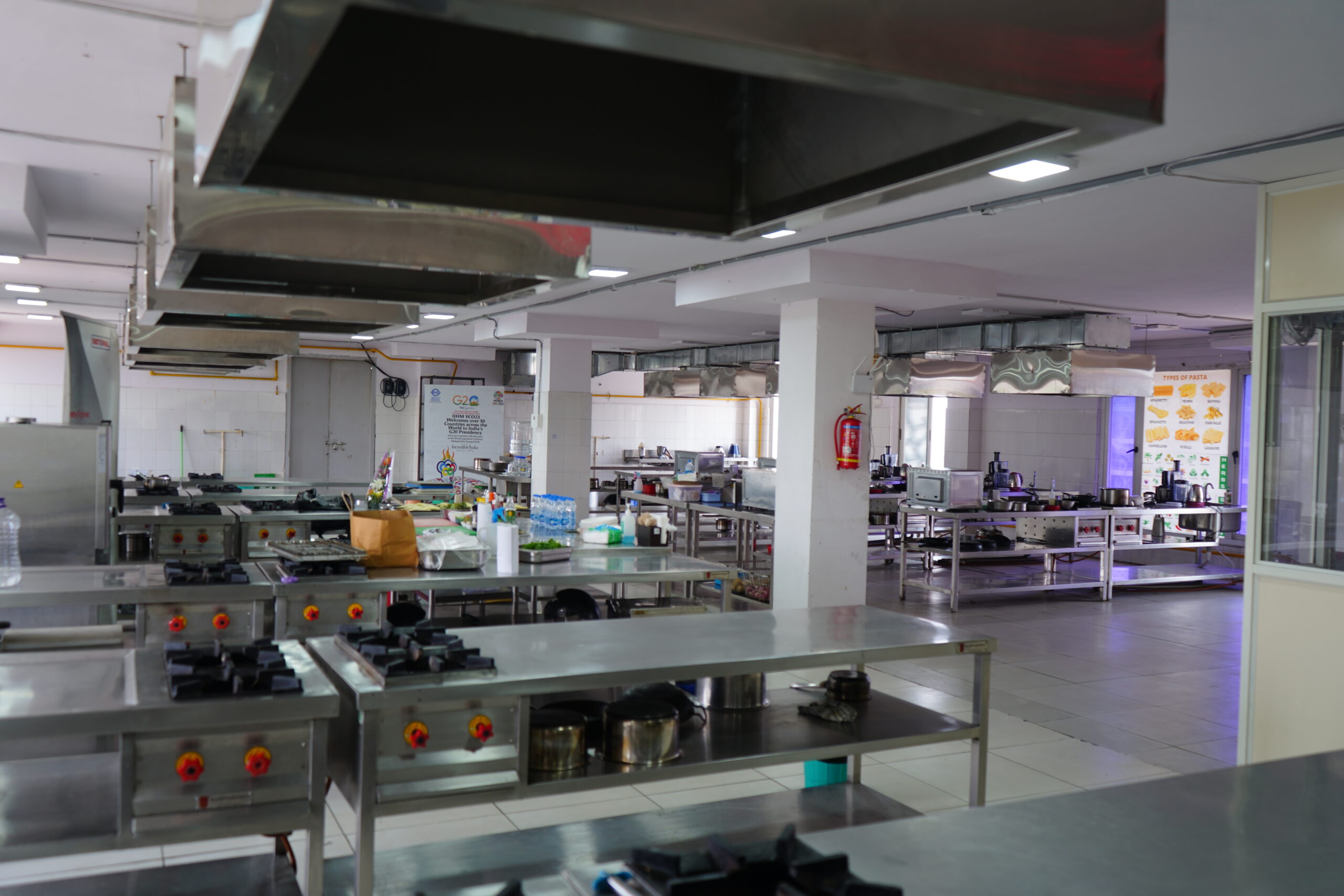 What makes IIHM Hyderabad stand out from other hospitality institutes in India and abroad?
The International Institute of Hotel Management, Hyderabad is a leading hospitality institute in India with a global reputation for excellence. It offers a cutting-edge curriculum that combines classic hospitality education with comprehensive management training, ranging across hospitality operations, facility management, hotel administration, culinary arts, hospitality digital marketing. State-of-the-art infrastructure, industry-expert faculty and world-class facilities provide a supportive and engaging learning experience for our students. Our institute's industry links with over 500 premier hospitality brands worldwide, gives students opportunities for global internships and placements. The institute's unwavering commitment to provide quality education and world-class training makes it stand out among other hospitality institutes in India.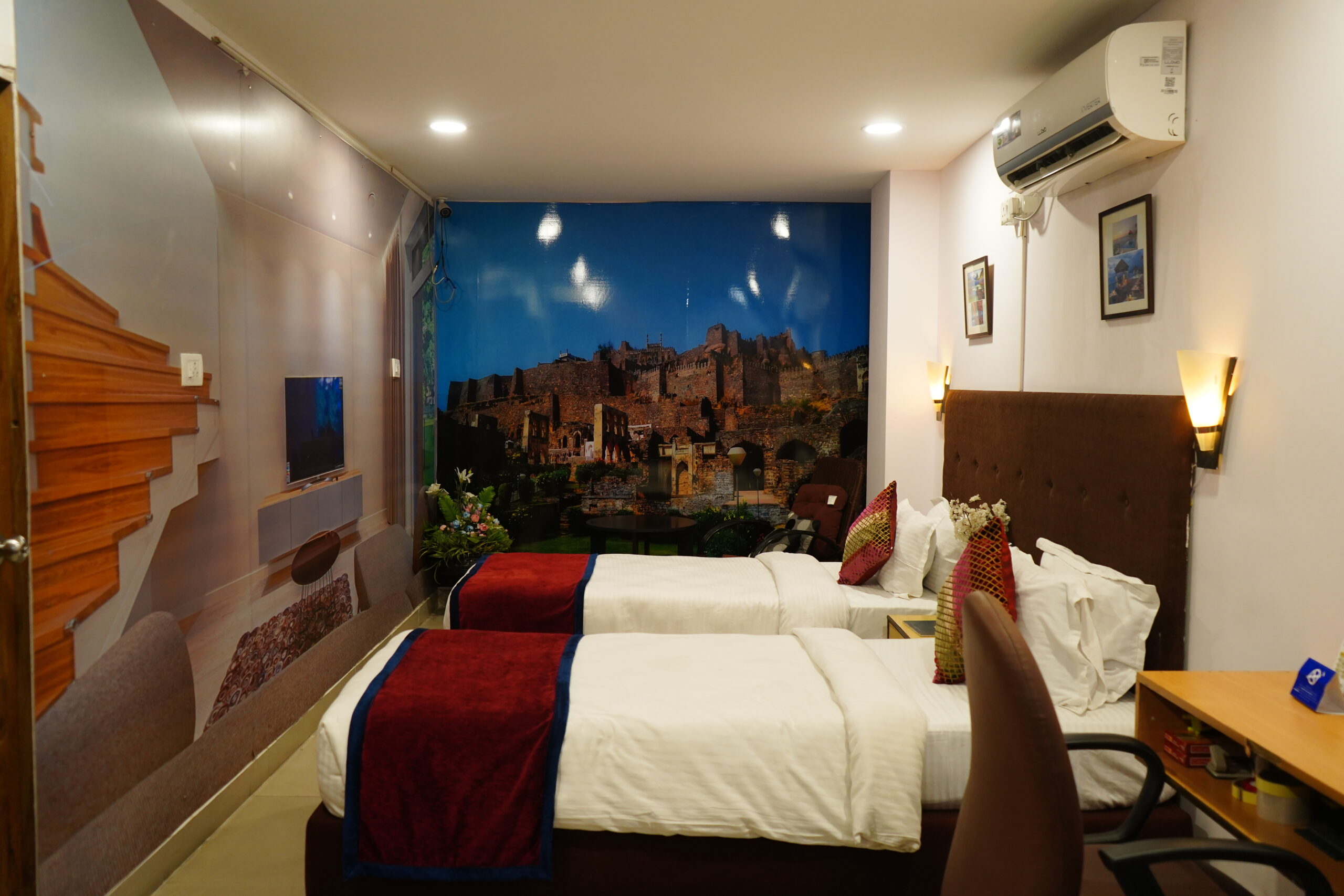 Was a career in hospitality/education something you always dreamt of?
Yes I had applied for only one course and that was hotel management. Working in the hospitality industry was something I started dreaming about during my 12th standard itself. It was not easy initially to understand the industry but over the days I have adapted myself and even now I am enjoying this most fascinating industry.
What would you be, if not an educationist/hotelier?
Well I would have become a Computer Science Engineer may be. I was very keen to learn new technology so I decided to choose Computer Science along with maths, chemistry and physics in my 11th and 12th standard even though I was eligible to choose Bio Maths.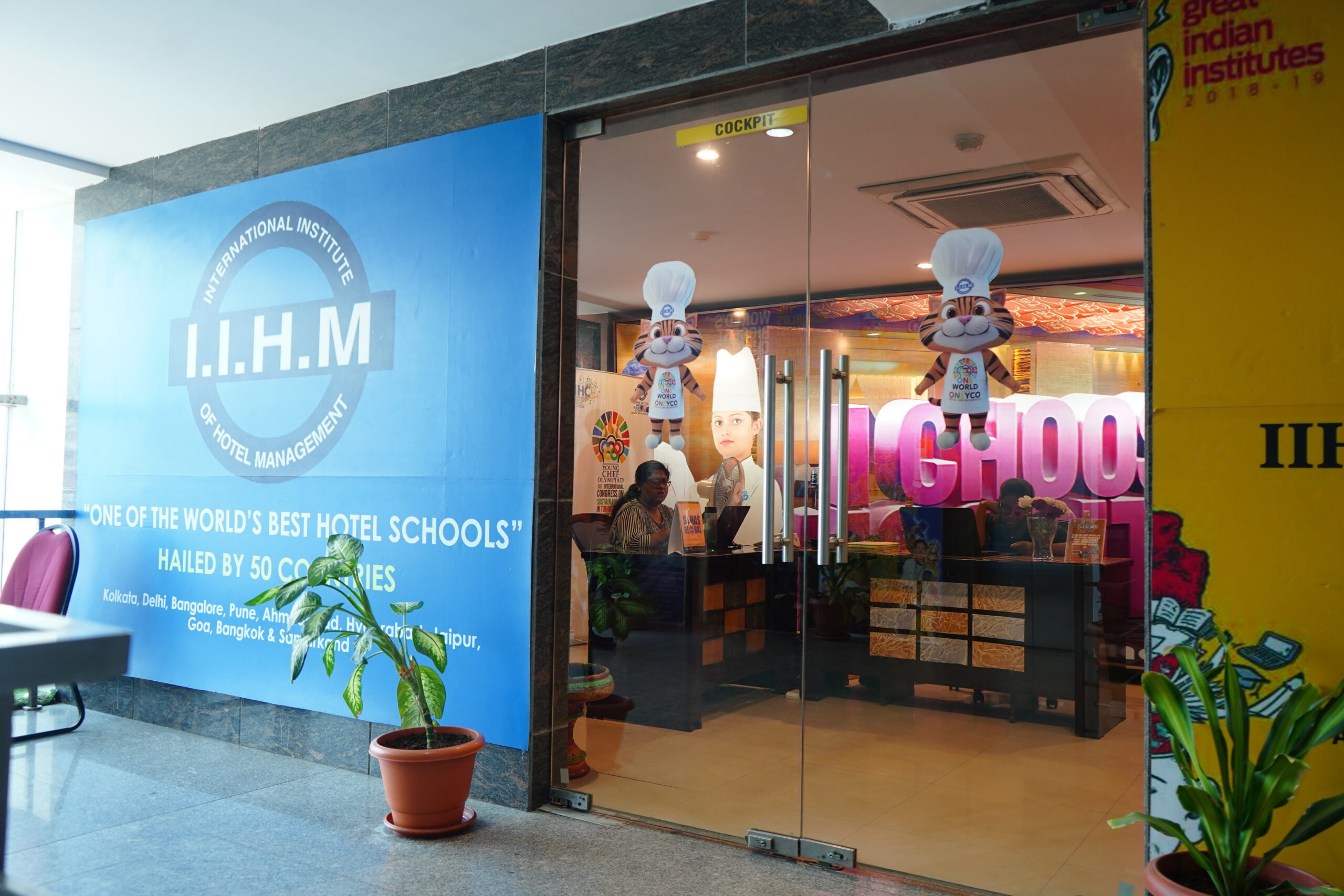 What is the future of the hospitality/culinary industry and what are the emerging trends?
The hospitality and culinary industry is continually evolving to meet the changing demands of customers and the marketplace.
Here are some emerging trends that could shape the industry's future:
Health and wellness: With more people focusing on their health and well-being, the hospitality industry is likely to see an increase in demand for healthier food options, fitness facilities, and wellness amenities such as yoga classes, meditation rooms, and spa services.
Sustainability: The industry is also expected to continue to prioritize sustainability, with many hotels and restaurants embracing eco-friendly practices such as reducing plastic waste, sourcing local and organic ingredients and implementing energy-efficient technologies.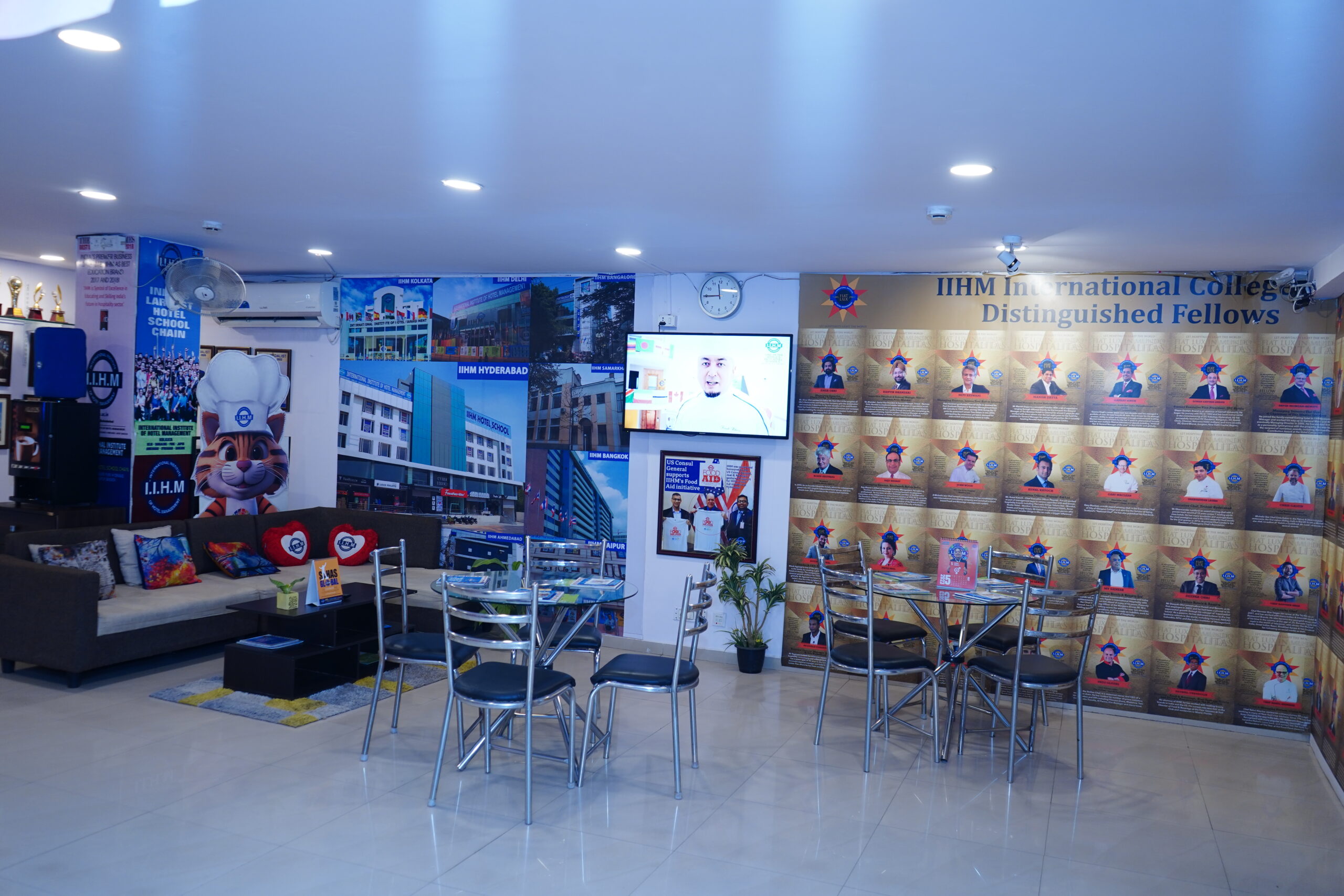 Technology: As technology continues to advance, the hospitality industry is likely to incorporate more automation and digital solutions to enhance the customer experience. This could include things like mobile check-in, digital menus, and personalized recommendations based on customer data.
Contactless service: With the COVID-19 pandemic, there has been a growing demand for contactless service options, such as mobile ordering and payment, as well as touch less check-in and checkout processes. These trends are likely to continue in the future, as customers prioritize health and safety.
Diversity and inclusivity: The industry is also expected to continue to focus on diversity and inclusivity, both in terms of the workforce and the customer base. This could include initiatives such as mentorship programs, diversity training, and creating inclusive spaces and menus that cater to a variety of dietary needs and preferences.
Overall, the hospitality and culinary industry is likely to continue to evolve and adapt to meet the changing needs and expectations of customers. As such, it will be important for businesses to stay up-to-date with emerging trends and adopt new strategies and technologies to remain competitive in the market.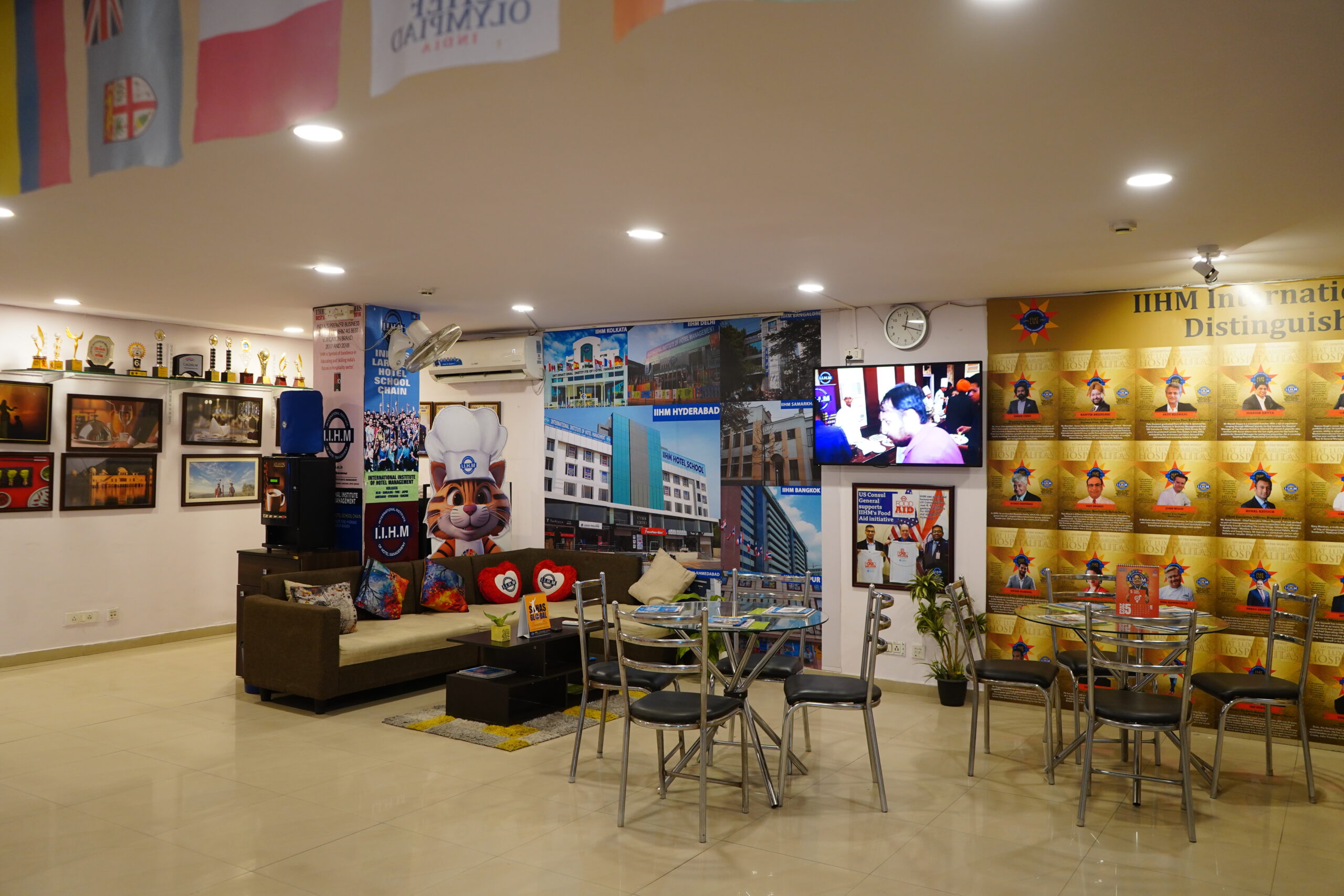 What are your future plans for the college?
We at IIHM Hyderabad are constantly working on giving more exposure to our students. Hospitality education is something you can't learn only from class rooms, We encourage students to get involved in various activities such as food festivals, fine dining, brunches, theme lunches, industrial visits …etc to gain more practical knowledge and hands on training. We are increasing our industry partnerships with industry stakeholders. We are signing MOU's with various top brands of hospitality industry for our students benefit for their internships, placements, mentorship programs and master class..etc. This will help to stay relevant and provide students with real-world experience.
We are also emphasizing sustainability and educating our students about the United Nation's Sustainable Development Goals and will involve our students in more sustainable activities like, food soldier, eco-friendly practices, go green activities, sustainable tourism..etc. We are also incorporating more technology and Artificial Intelligence as technology continues to transform the hospitality industry day by day. Our modern curriculum includes hospitality digital marketing and hospitality technology modules.