Michelle Wilson is an Artist from Banbridge, Co. Down, N. Ireland. Specializing in realistic portraiture of wildlife and the natural world, Michelle uses a range of mediums to achieve artworks full of life and character. The spectacular level of detail in each piece brings the subject to life and makes Michelle's work recognizable, memorable and uniquely arresting. Michelle has completed bespoke pieces for customers around the world.
What's your artistic background?
I am a self-taught artist. Art was always my best and most favoured subject at school. I have always painted and drawn in my spare time and am fortunate to now have it as my career!
What's integral to the work of an artist?
For me I must have the passion for the piece before I begin.  Creating art can be demanding and challenging at times. But if I am passionate about the subject, it makes the process flow so much easier. My work demands a high level of technical ability, and I am constantly trying to improve my skills and learn new techniques. My audience are also important to me. I know that they expect to see a certain standard of work from me, and this makes me very discerning about what work I show to the public.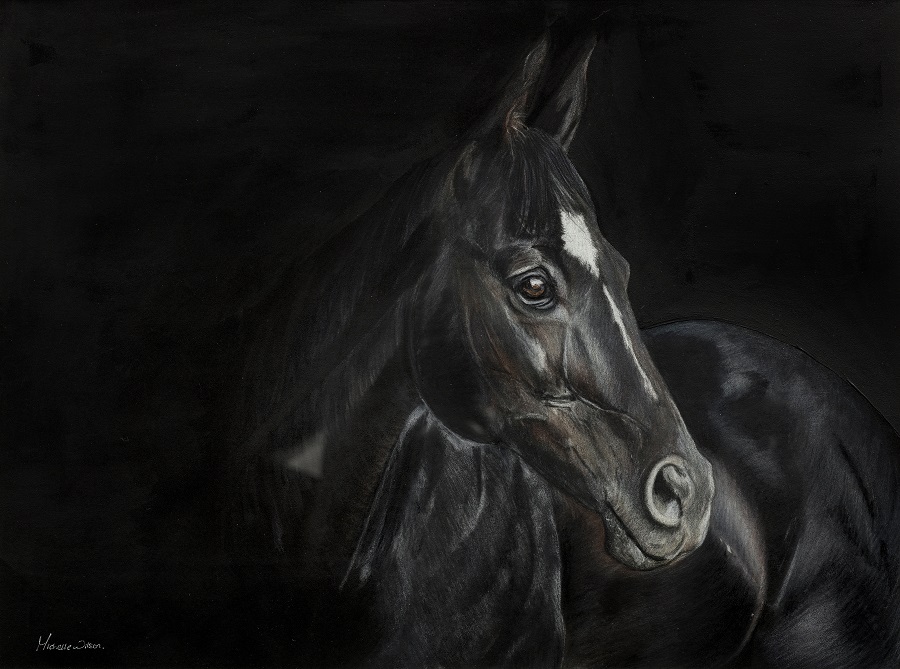 What role does the artist have in society?
Artists play a vital role in making our society more vibrant, meaningful, and humane. Art captures people, places, and events in paintings, sculptures, photographs, and other works of art.  Art explores the human condition. Artists use their creativity to explore the full range of human emotions and experiences, from joy and love to sorrow and pain. This exploration can help us to better understand ourselves and each other, and to find meaning in life. Enriching our lives. Art can bring beauty, joy, and inspiration into our lives. It can also help us to connect with others, to see the world in new ways, and to make sense of our experiences.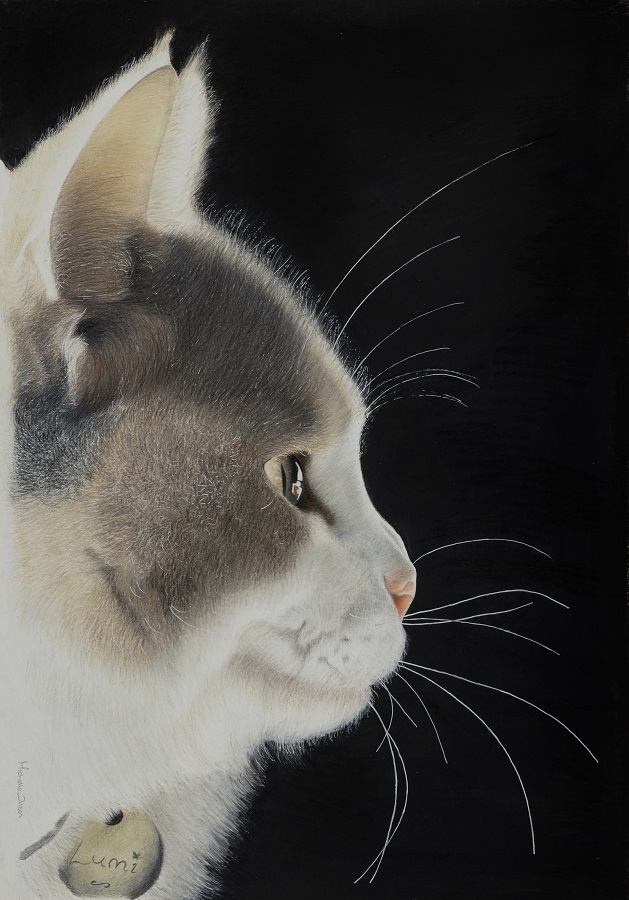 What art do you most identify with?
I am drawn to realism more than any other discipline. I am astounded by the skill of the artist. How something can look so lifelike yet, up close you can see it is a work of art. Looking at such pieces spurs me on to be a better artist. To produce pieces of a similar calibre. It amazes me how a flick of a brush can create detail in an eye. A few carefully placed brushstrokes can portray whiskers etc
What themes do you pursue?
Presently my work is focused on the natural world.  I started with the animal kingdom and have now progressed to include all aspects of nature. Currently I am obsessed with skies and the sea! We have some amazing coastline in Ireland and Northern Ireland, so I am never short of inspiration!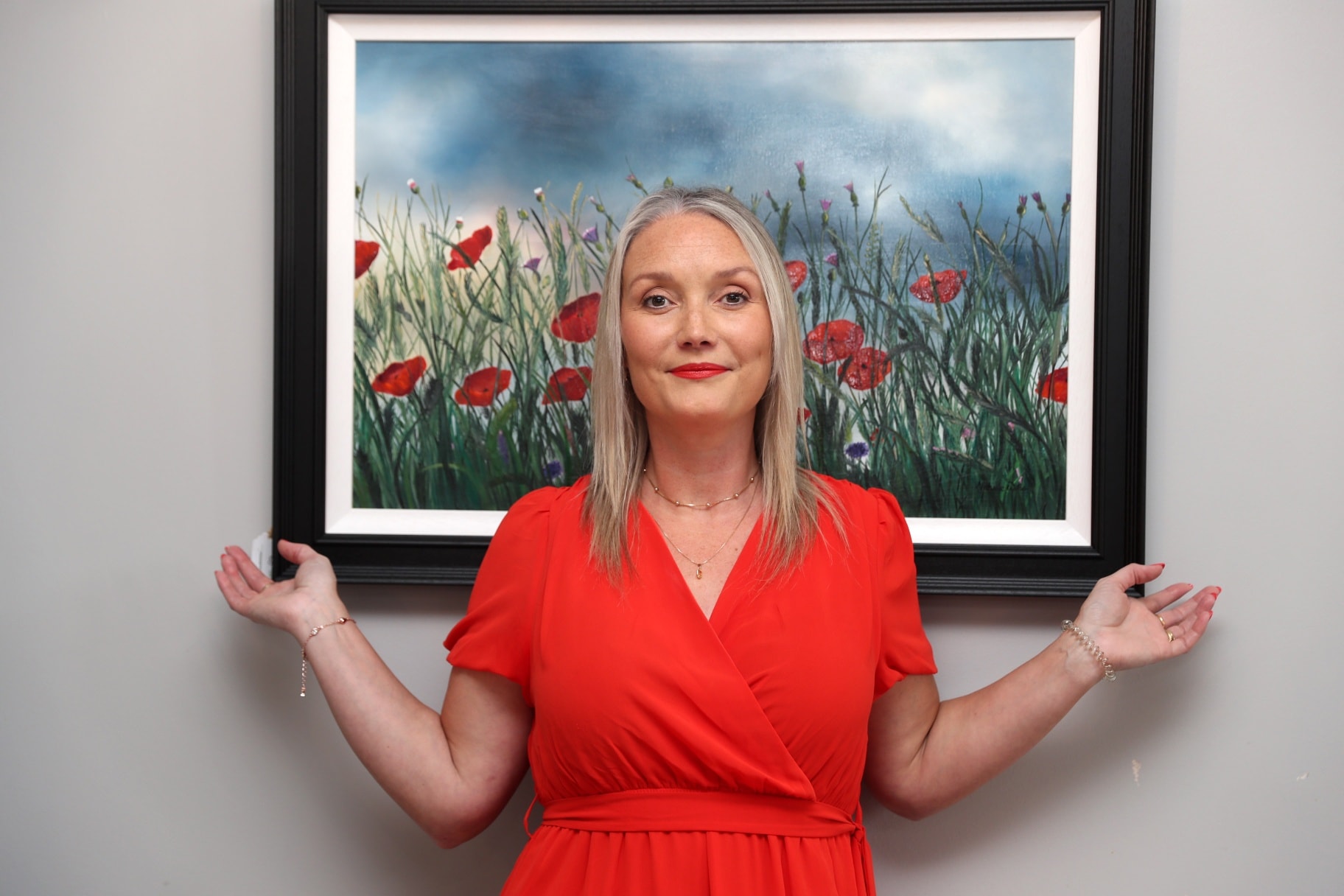 What's your favourite artwork?
I recently visited the National gallery in London and was particularly struck by 'Whistlejacket by George Stubbs'. The sheer scale of the piece brought me back to it numerous times. It just commands the entire hall it sits in. You cannot take your eyes of it. Life sized it depicts the Marquess of Rockingham's racehorse rearing up against a plain background.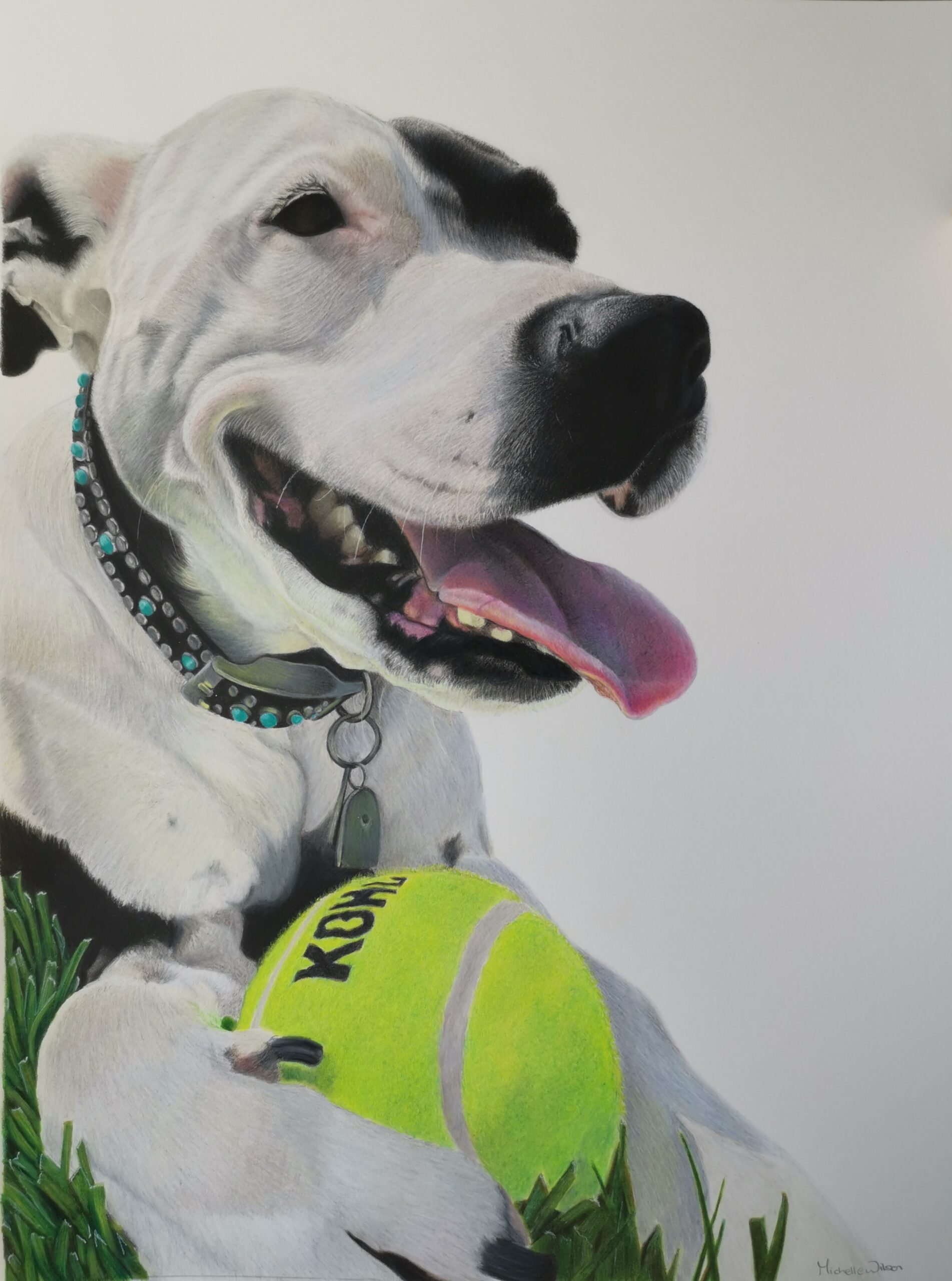 Describe a real-life situation that inspired you?
My trips to London are very inspiring. I return home busting with ideas and a strong passion to pick up the brushes and paint! Visiting the National gallery, Maddox gallery and Clarendon fine art. I can spend hours wandering around the galleries and getting lost in the paintings. It stirs creativity in me, and I can't wait to get home and paint something.
What jobs have you done other than being an artist?
Where do I start! The most interesting is the fact that I was a qualified fingerprint expert and crime prevention advisor.  I have also sold cars, mobile phones, soft furnishings. Cooked and served food and drink. Worked in a bank and various office jobs.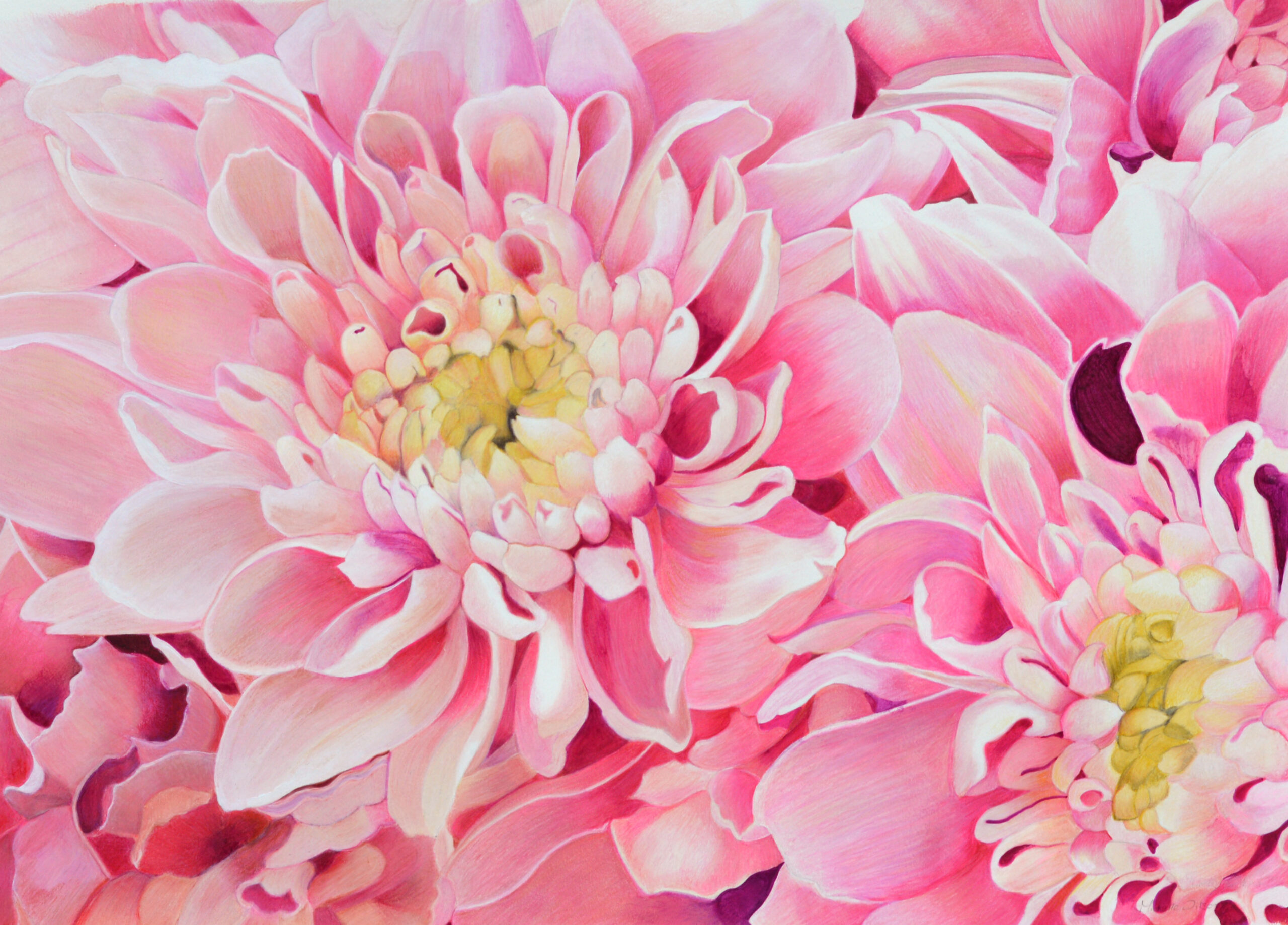 Why art?
Because even though it now pays my bills, I never feel like I am working!
What is an artistic outlook on life?
Seeing interest and beauty in the every day. Looking at the world through a creative lens. A unique perspective on things. I sometimes look at things and note the colours and tones more so than the actual object itself!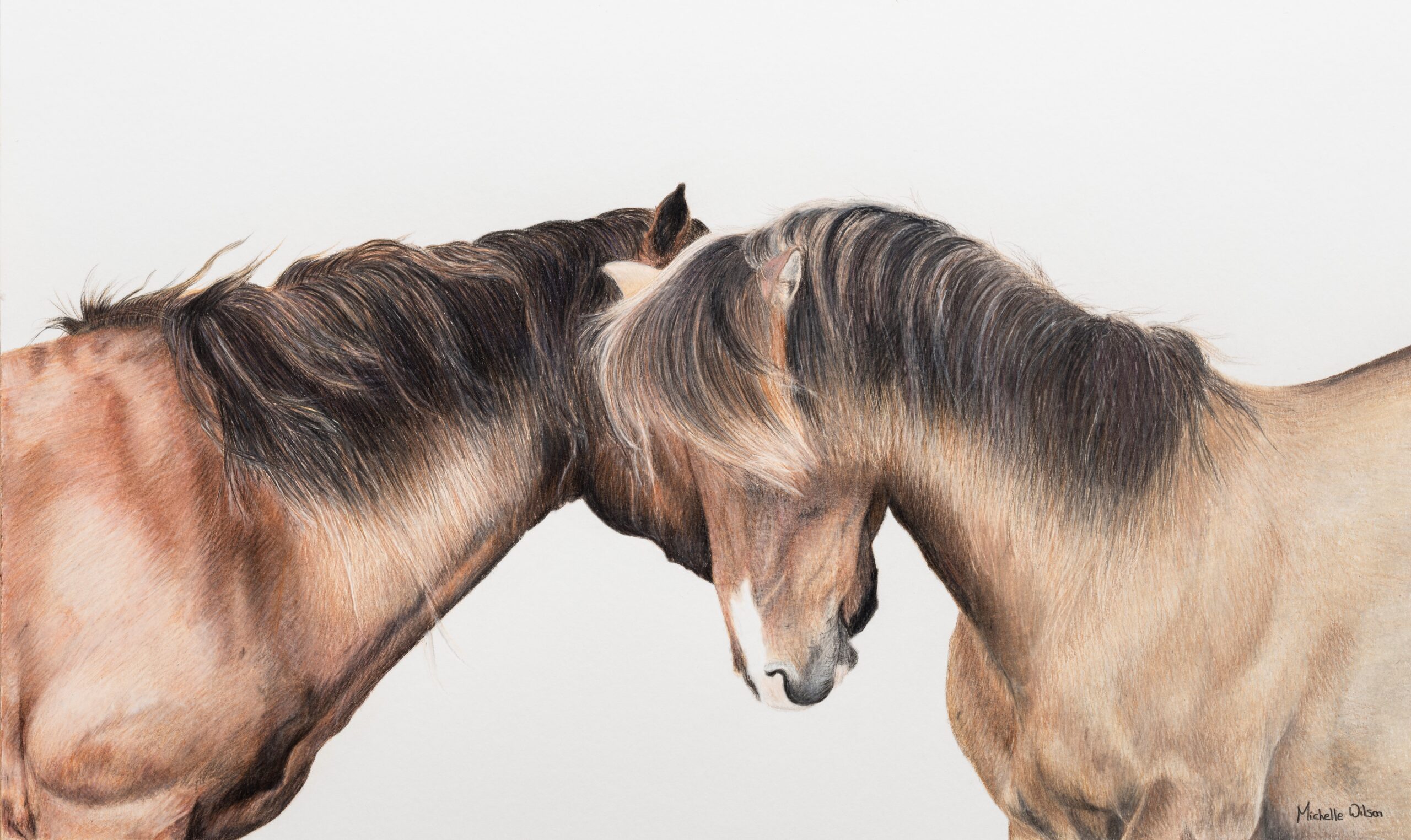 What memorable responses have you had to your work?
I created a portrait of one of Jennifer Aniston's dogs. Which I mailed to her. We communicated back and forth and I ended up painting her other 2 dogs also. This showed me that my work is desired by an A list audience. That there is no limit to my reach and if I try hard enough, I can reach the stars! (Excuse the pun). My socials went crazy when she shared to her Instagram.
What food, drink, song inspires you?
I love Italian food and good old comfort food like a bowl of buttery champ! My current favourite drink is lemon iced tea but if we are talking cocktails then either a Tom Collins or a bramble, please! I listen to all sorts of music but often I will have a podcast on when I am painting. Something funny like 'my therapist ghosted me' or 'help! I sexted my boss'.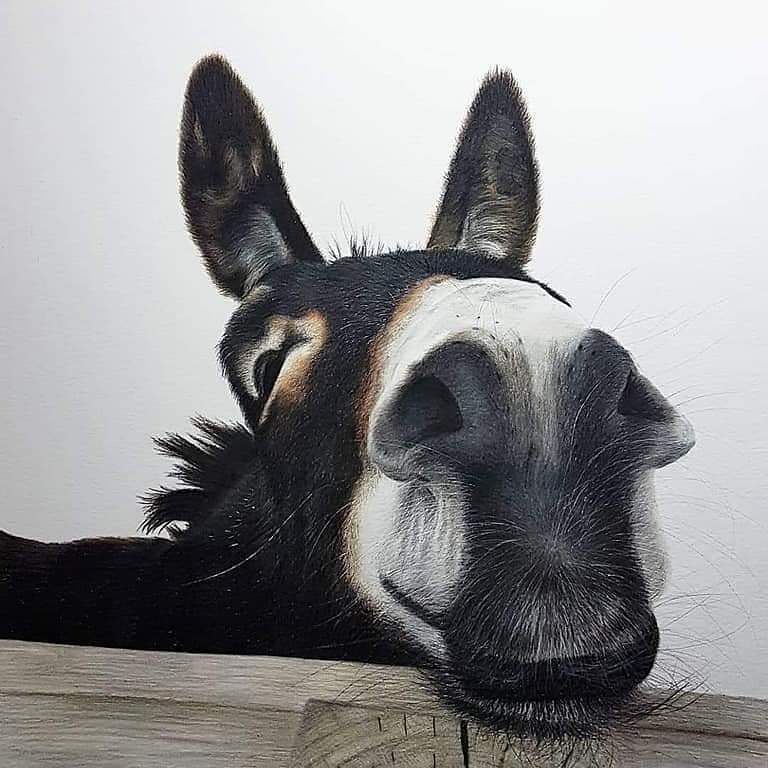 Is the artistic life lonely? What do you do to counteract it?
It can be lonely at times but thankfully I am content in my own company! I have a wonderful family and circle of friends, so I have plenty of people to talk to and spend quality time with when I'm not working.
What do you dislike about the art world?
It can be difficult to get your name out there. Be seen by galleries and have your work exhibited. Sometimes it seems like it can be a case of who you know rather than how good your work is which is extremely frustrating!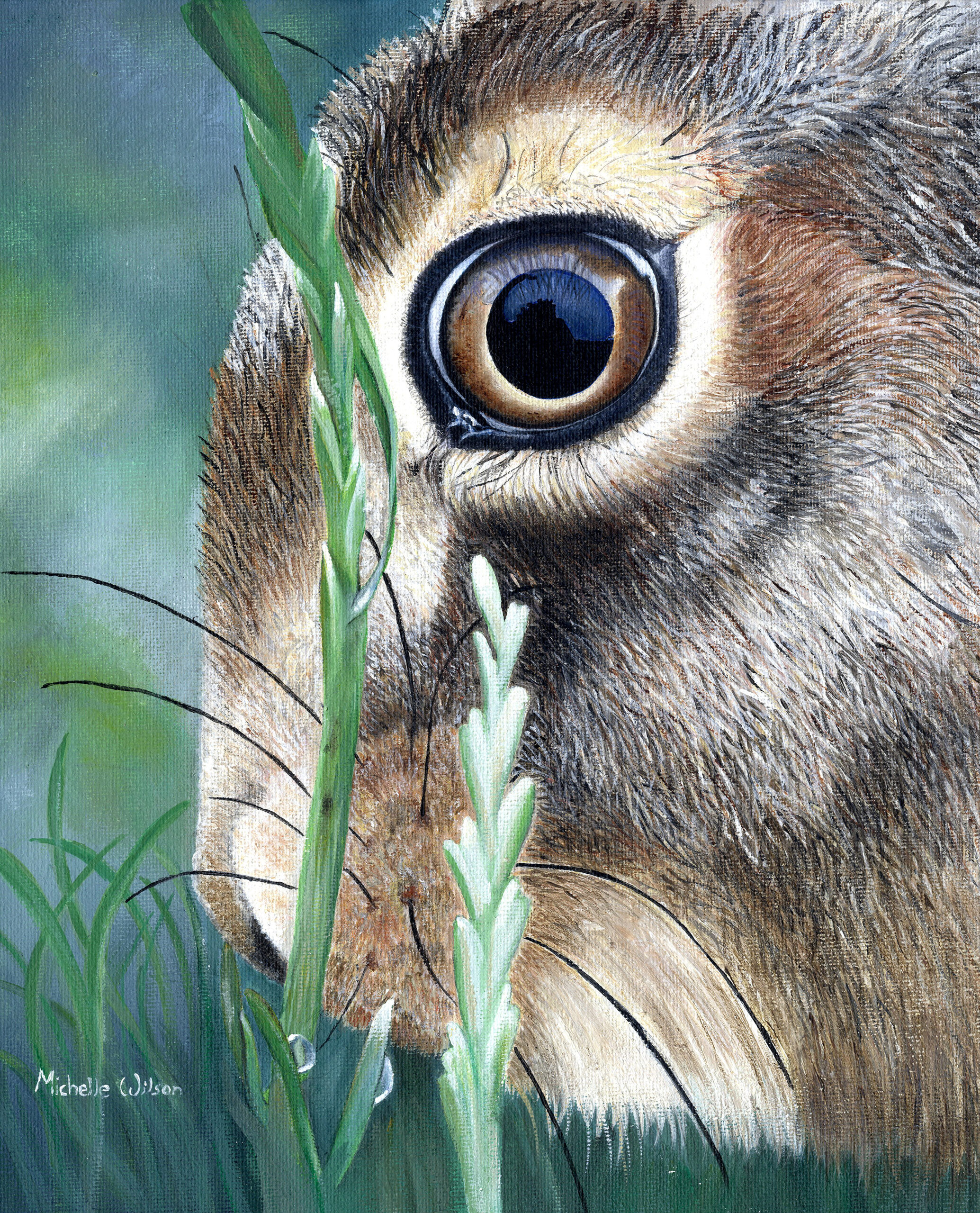 What do you dislike about your work?
I am trying to produce slightly different paintings from my usual. To do this I need to loosen up my style and forget about realism. It is proving a challenge!
What do you like about your work?
I get a huge amount of satisfaction out of finishing a piece, taking a step back and seeing what I had imagined in my head on the canvas. I love bringing animals and scenes to life through my art.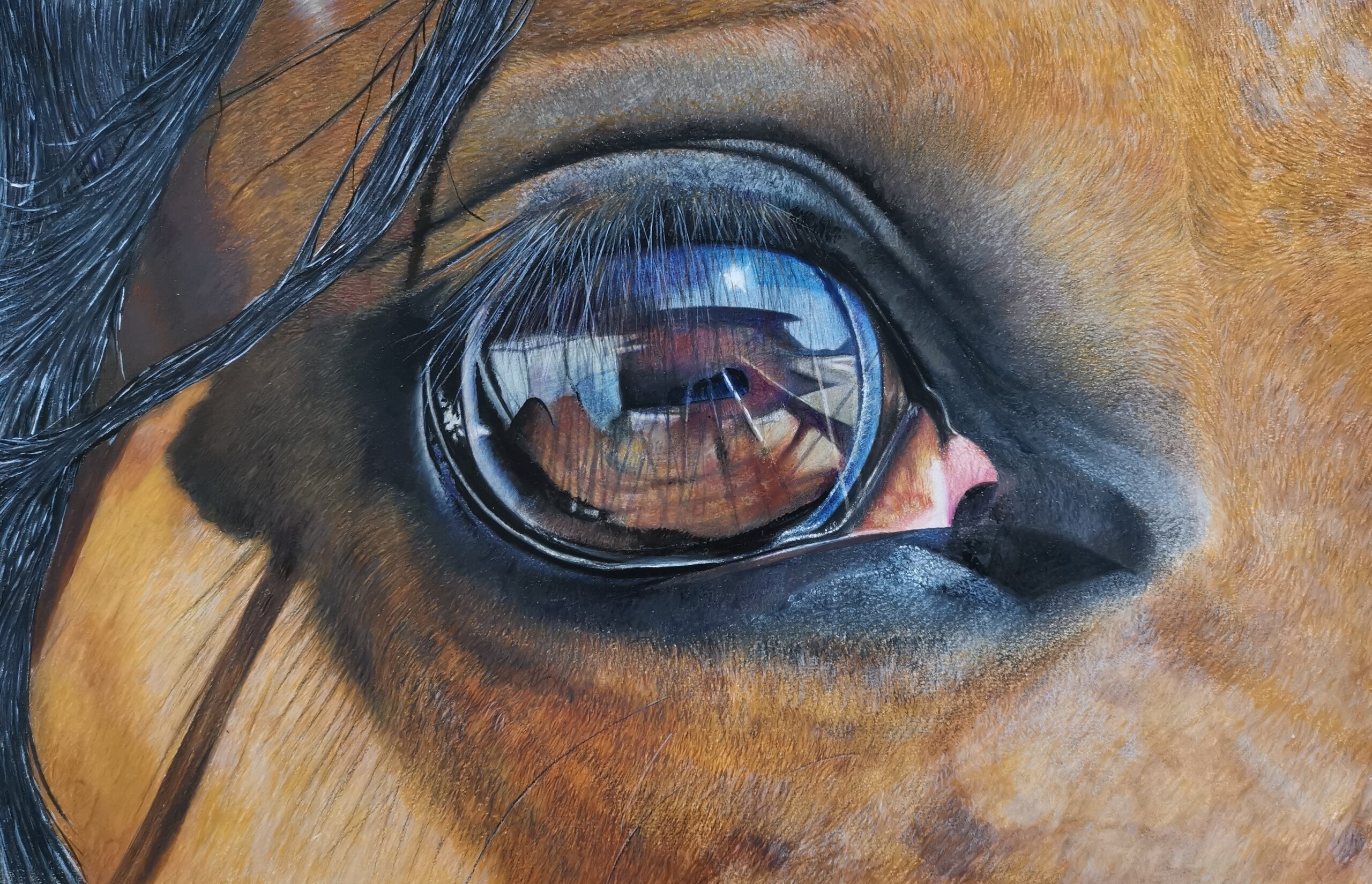 Should art be funded?
Definitely! It can be particularly challenging to get yourself started on a career in art. People might have amazing ideas but are unable to fulfil them as they cannot afford the materials etc the more funding streams available the better! Especially for individual artists and not just organisations.
What role does arts funding have?
It allows people the opportunity to spend time creating art. Provides people with the necessary equipment etc opens up new doors for them. Nurtures skills that might otherwise go unnoticed. Arts funding brings people together and can help combat loneliness and isolation. Art can be therapy for those that need it.
What is your dream project?
I have a vision of an exhibition titled 'When Irish skies are smiling'. A collection of artworks depicting various skylines from around Ireland.
Name three artists you'd like to be compared to?
Nick Sider, Carla Grace and Renato Muccillo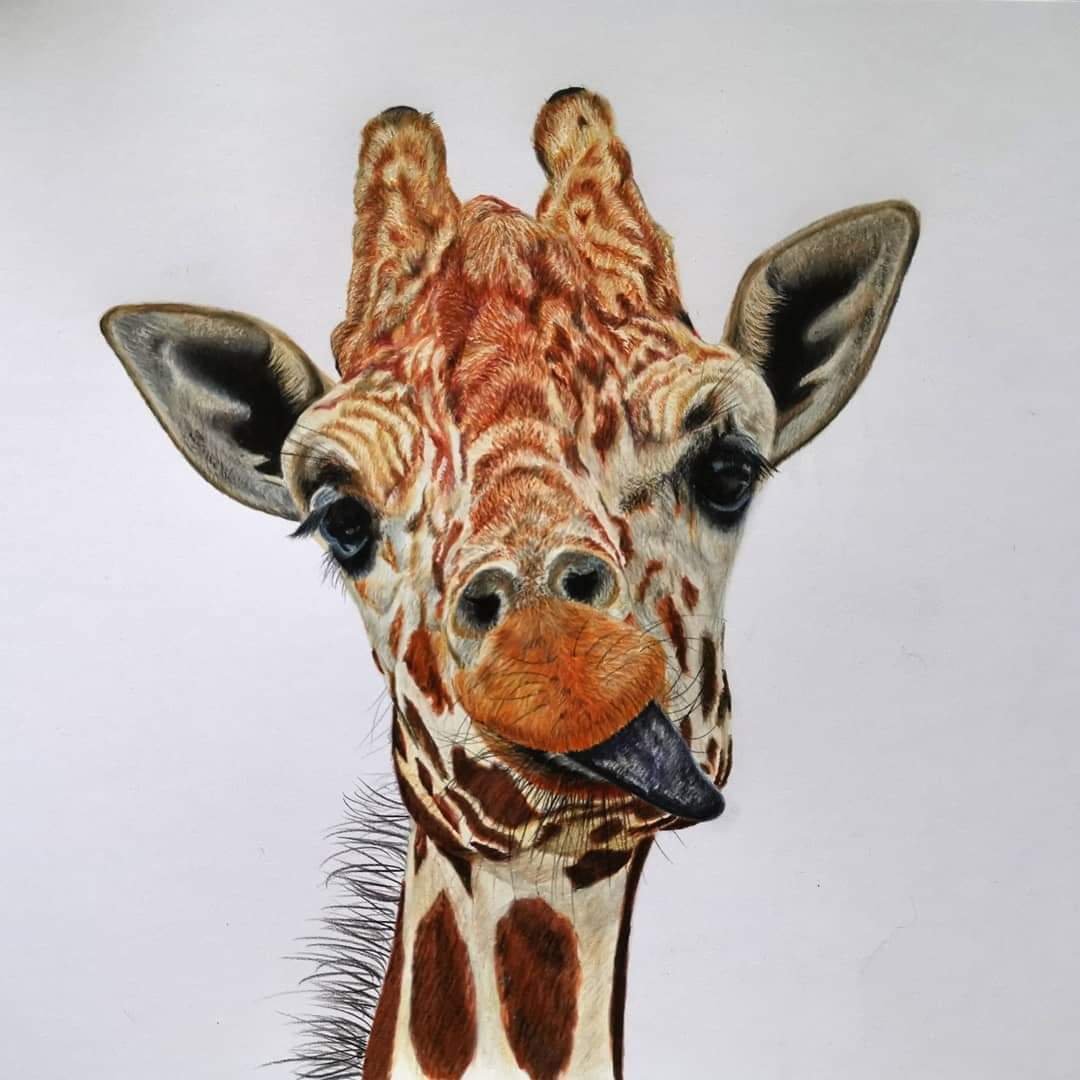 Favourite or most inspirational place?
This one is easy. Donegal, Ireland.
What's the best piece of advice you've been given?
Do not compare yourself to others, you are on your own path.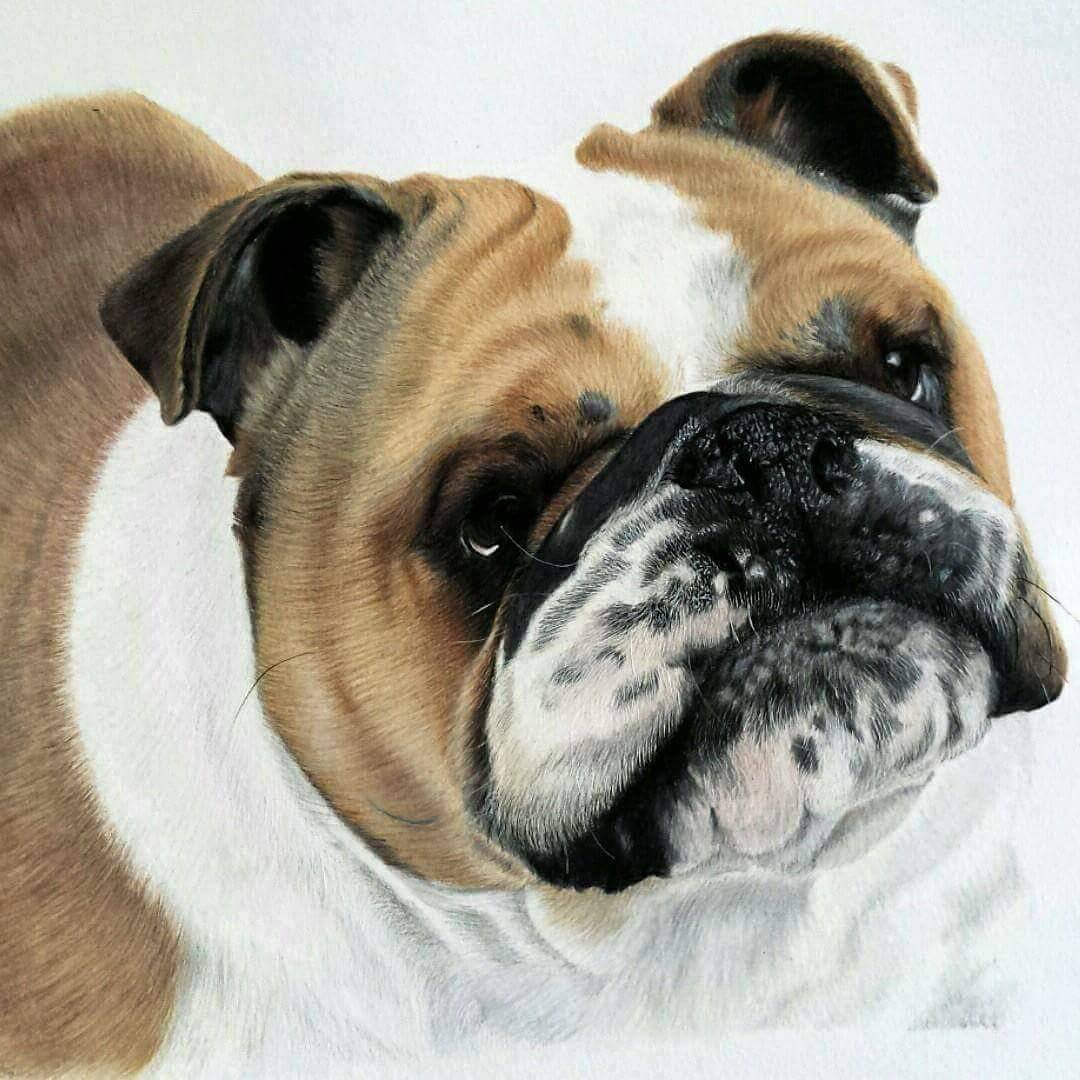 Professionally, what's your goal?
To see my work hanging in prestigious galleries across the world. To have international exhibitions of my work.
Future plans?
I have an upcoming exhibition in March 2024 at the Market place gallery in Armagh, which I am painting away for! And I am currently hosting workshops in Donegal and Banbridge (hometown). I hope to expand these further afield and add more dates to my calendar!