Varun Sharma's culinary journey took a major turn when he decided to cook only plant based food and it has led him to discover a whole new world of ingredients and flavours. At Bodhi Greens in India he has managed to establish his own style of modern vegan cuisine inspired both by new age ingredients, techniques and by tradition. Bodhi Greens along with many other vegan enterprises in India has been a testimony of the increasing acceptability and scope of plant based foods in India.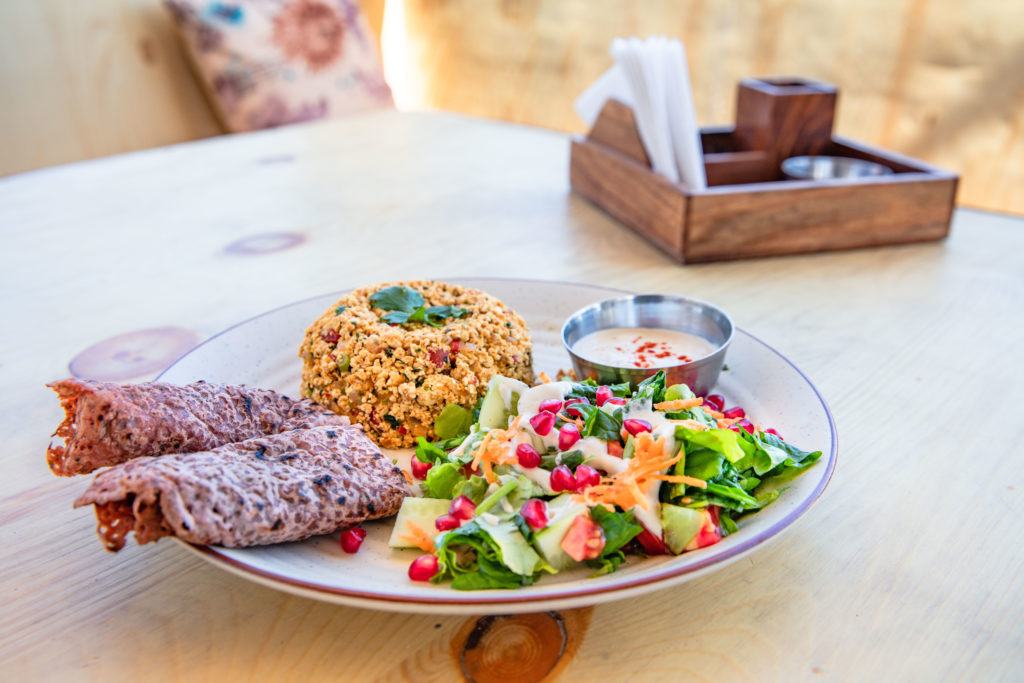 How long have you adopted a vegan diet? What was the reason behind it? What are the awareness levels in India these days as far as adopting a vegan diet goes?
I turned vegan over six years ago primarily for environmental reasons after reading Dr Richard Oppenlander's 'Comfortably Unaware'. I was helping out at the local SPCA (society for the prevention of cruelty to animals) but would only pay attention only to dogs. Then one day I watched Peta India's YouTube video 'Horrors of the Indian Dairy Industry' on the insistence of a friend and I started going to local cow shelters and dairy farms, beginning my journey as a farm animal rights activist. In the last six years, eating a plant based diet has become much easier. The sheer amount of information online on the ingredients, recipes, accidently vegan products and new affordable products has made it very easy. On top of that tons of restaurants now offer vegan friendly options especially in urban India. From vegan dairy alternatives like soy milk (and many other plant based milks), vegan cheese, butter, yoghurt, buttermilks, creams and ghee, to vegan egg alternatives and to mock meat beans for making veganism more convenient, affordable and accessible to masses in India. The growth of this alternative industry is unmatchable. The future is definitely plant based. With increasing options in the market, more and more people are adopting a vegan lifestyle for health and ethical reasons.
What are the limitations of a vegan diet? Is India ready for the shift?
According to the United Nations environmental report, Livestock's Long Shadow', a global shift towards a vegan diet is important to save the world from hunger, poverty and the worst impact of climate change. India is the largest emitter of methane and nitrous oxide from animal agriculture in the entire world. India is headed to several environmental havocs because of the way we are eating. Therefore it's more important for Indians to understand the importance of plant based eating. From the health perspective, a plant based diet provides all essential nutrients many of which are not found in healthy amounts in animal foods. Fiber, the healthiest pre-biotic, is not in any animal food, while all fruits, vegetables, beans, nuts, seeds and whole grains are very high in fiber. Anti oxidants, phyto nutrients and other micro nutrients like vitamins and minerals are found in much higher amounts in plant based foods. A whole foods plant based diet has also been proven to reverse obesity, to eliminate heart diseases and diabetes and can reverse cancer.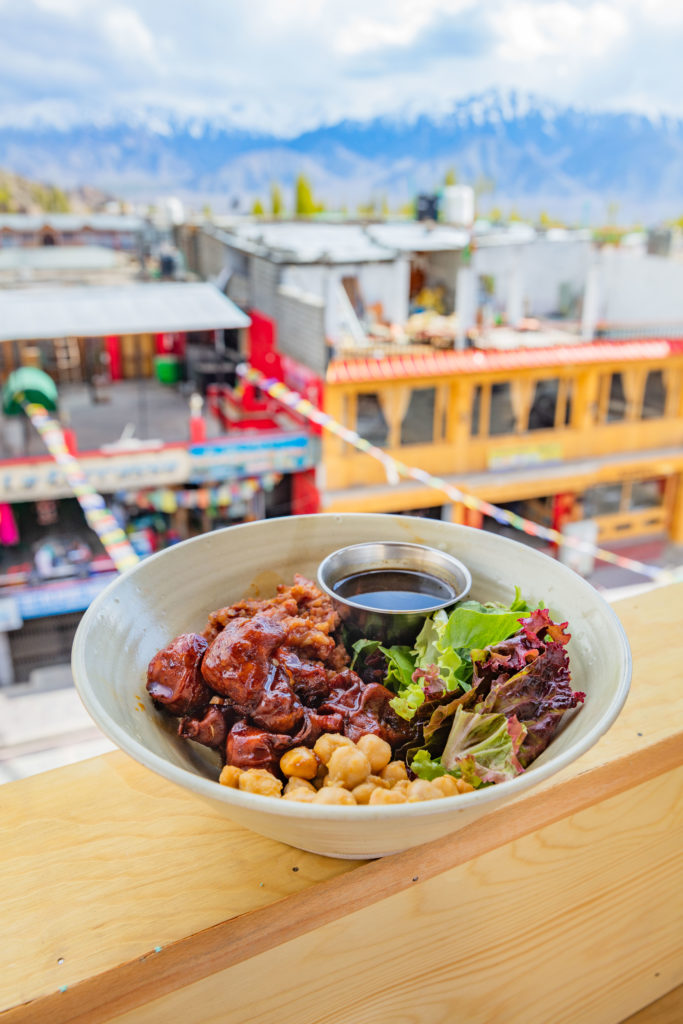 The only nutrients we may need to supplement of a healthy vegan diet are Vitamin B12, DHA, Vitamin D3, Zinc and iodine which can be purchased at very economical prices from a local pharmacy. Eating vegan is healthy, sustainable and above all, ethical. Indians are slowly moving towards this trend. The market is popping up with all sorts of new vegan products and industry experts estimate the sale of healthy vegan products to shoot up at a very high rate. Indian chefs are coming up with creative business ideas to make veganism affordable and accessible to us.
Tell me about your online cooking workshops, and how convenient are they in these times.
I conduct online workshops with HSI India in various educational institutes across India by the name 'Introduction to Plant Based Culinary Basics' where I teach the basic techniques of veganising traditional, modern recipes and introduce upcoming chefs to the common ingredients used in plant based cuisines. Plant based ingredients are already very easily available and some modern ingredients are easily available online. Sharing my knowledge with upcoming chefs to enable them to excel in their industry gives me a joy.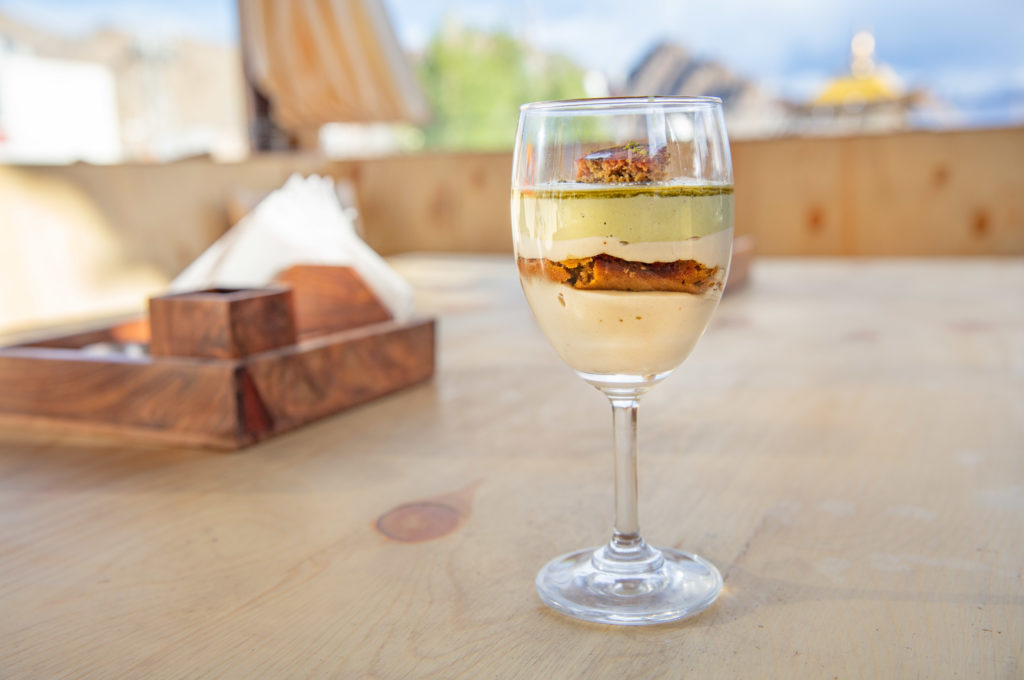 How about your experience in running vegan restaurants? 
I have three vegan restaurants, one in Arambol, Goa, one in Dharamshala and one in Leh, Ladakh. Only the Dharamshala restaurant is open for now but in pre-lockdown days all three have seen great success. Their success is testimony to the growing acceptance of vegan food and it's future potential. Running a vegan restaurant is so much more fun than a normal restaurant. The customers naturally know that we care more about hygiene and the conversations are always about healthy ingredients, organic produce, tasteful meal preparation and healthy living. I miss being in my restaurants and enjoying conversations with clients about the food I cook. Hopefully the good days will be back soon.
What is the secret of a good vegan kitchen?
A good vegan kitchen should have the right ingredients and proper preparation is the key. If you can plan and prepare your dishes in advance, you are not going to fail. Technique and knowledge of diverse ingredients will make it all the more simple.
What about the suppliers, are there enough in India currently and easily accessible?
You don't need fancy ingredients. Most of the ingredients are basic and are available at local grocery and vegetable stores. A healthy vegan diet has lots of fruits, leafy green vegetables, beans, nuts and seeds that are all very easily available. Some advanced ingredients can easily be sourced online. Unless you're trying to make mock meats and mock cheese, it's all very convenient.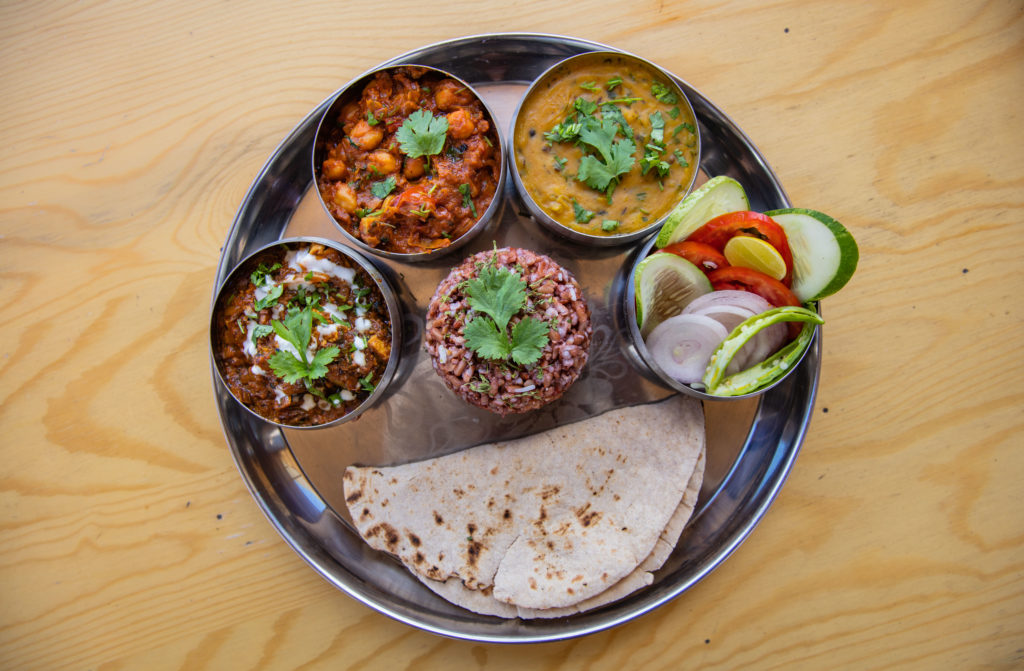 How can restaurants/ hotels/ cooks… communicate the approach of veganism to others?
For restaurants to communicate better with their clients about vegan options they need to have indulgent vegan options on the menu, not just salads. 63% of urban Indians are ready to switch to healthy substitutes to meat and dairy and in order to make the best of this chefs need to make indulgent options with a focus on flavor instead of health. Secondly, they have to focus on a 'Controlled Menu', instead of a separate vegetarian menu. Consumers are more likely to order plant based options if those options are a part of the main menu. Lastly, chefs need to have a clear vision and understanding of vegan food. For this they need to understand the tastes and preferences of their clients and work with regional flavours and local ingredients. Specialization is the key.
What are the challenges for chefs/restaurants with an increasing demand for vegetarian or vegan menus?
The flavours or plant based foods are simple to understand but not easy to play with. There are so many possibilities of flavor combinations; of textures and mouth feels that a chef who's new to plant based foods could feel overwhelmed. A chef should be ready to face failures and learn from continuous trials and should research from the ever growing literature of plant based cooking; books, YouTube videos etc.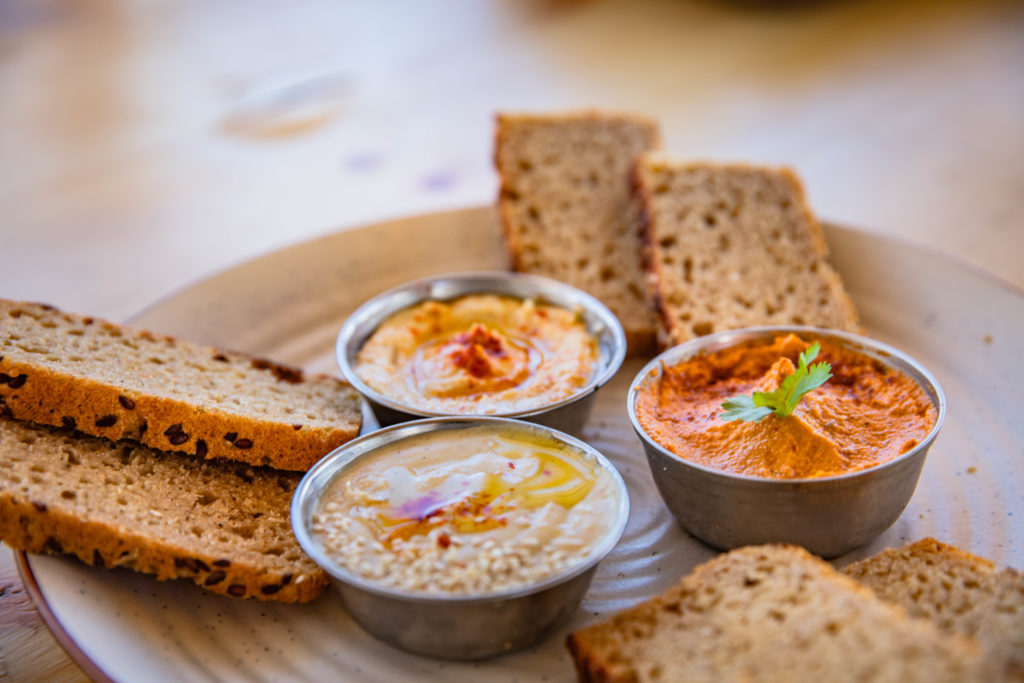 Please tell us more about the concept of zero wastage and how you have contributed to it so far. Does this put pressure on your budgets?
 Zero waste is an integral concept to the philosophy of Bodhi Greens. We try to reuse every bit of plastic, recycle what cannot be reused, use non-plastic straws, ethical BPA free crockery with a life long shelf life, and work with our suppliers to slowly shift to plastic free packaging. This is a slow process and we are looking for more investment in bulk buying to almost completely eliminating plastic use. I am also trying to compost my organic waste and will eventually add it to the restaurants' everyday exercise. I think the most basic vegan recipe should be a green smoothie, it is so simple to make, is so healthy that it helps with weight loss and can be consumed every day. I personally have this drink at least once every day. It's packed with wholesome nutrition.