They say art runs in the family – Ananti Pankaj Vala, a Mumbai-based artist and ceramic sculptor vouches for it. Her father, Madhusudan Pithwa is an architect and an alumnus of Sir J. J. School of Arts while mother Pravina is a trained charcoal artist.  She fondly reminisces her formative years in such a creative background where she could easily find plenty of motivation, support and guidance.
After studying interior design and commercial art, Ananti's artistic pursuits took a backseat to marriage and raising a family.
When her sons turned teenagers, she decided to get back to her passion. A hobby course in ceramic pottery from Sir J. J. School of Arts brought her back on the art scene and since then she has been busy creating varied ceramic sculptures that transcend popular themes and present a definition of their own.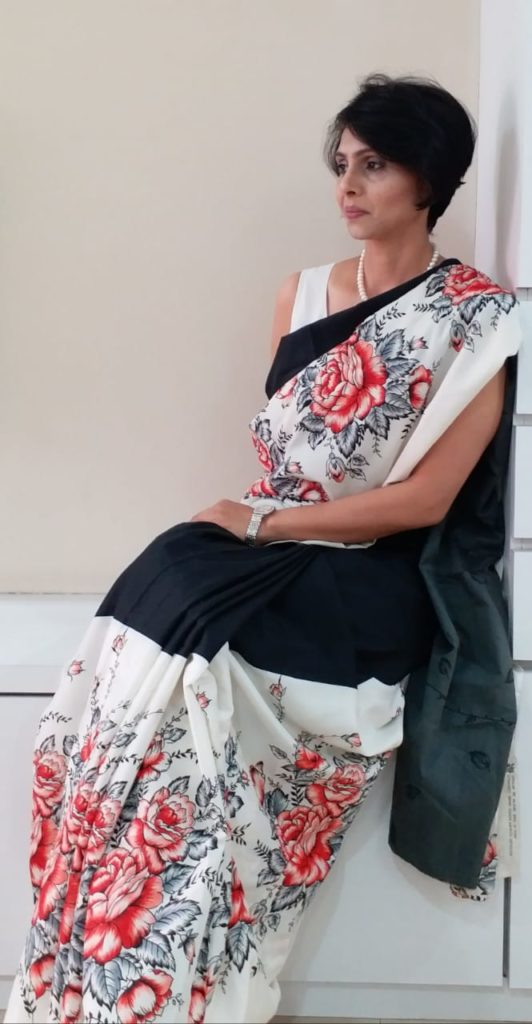 What is your artistic background?
I come from a Gujarati family and was born and brought up in Mumbai. After school, I studied commercial art and interior design at Nirmala Niketan Polytechnic. Later I learnt ceramic pottery – working with this new and dynamic medium was a very exhilarating and therapeutic experience. I enjoyed it so much that it has now become my favourite mode of expression.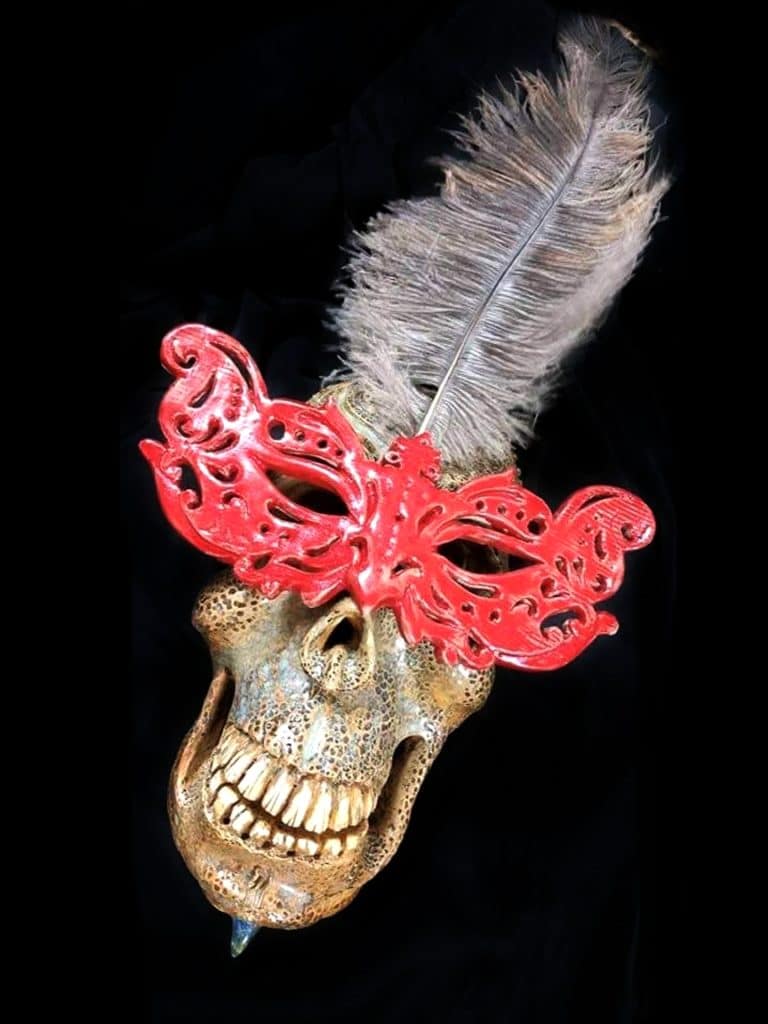 What's integral to the work of an artist?
An artist must be passionate and sincere towards his or her work. Then only their ideas are reflected in their art. There is so much around us to see, learn and express through our chosen medium. So seeking new ideas should be a constant endeavor for any artist.
What role does the artist have in society?
Art is a unique form of communication that transcends all barriers – social, cultural and geographical, to convey a clear and powerful message. It can just be a visual treat for an observer; a cultural bridge; a celebration of ideas or a tool for social causes … you can't put a definite tag to it. Art is boundless and we artists are the medium or messengers who interpret a variety of ideas and emotions through our palettes.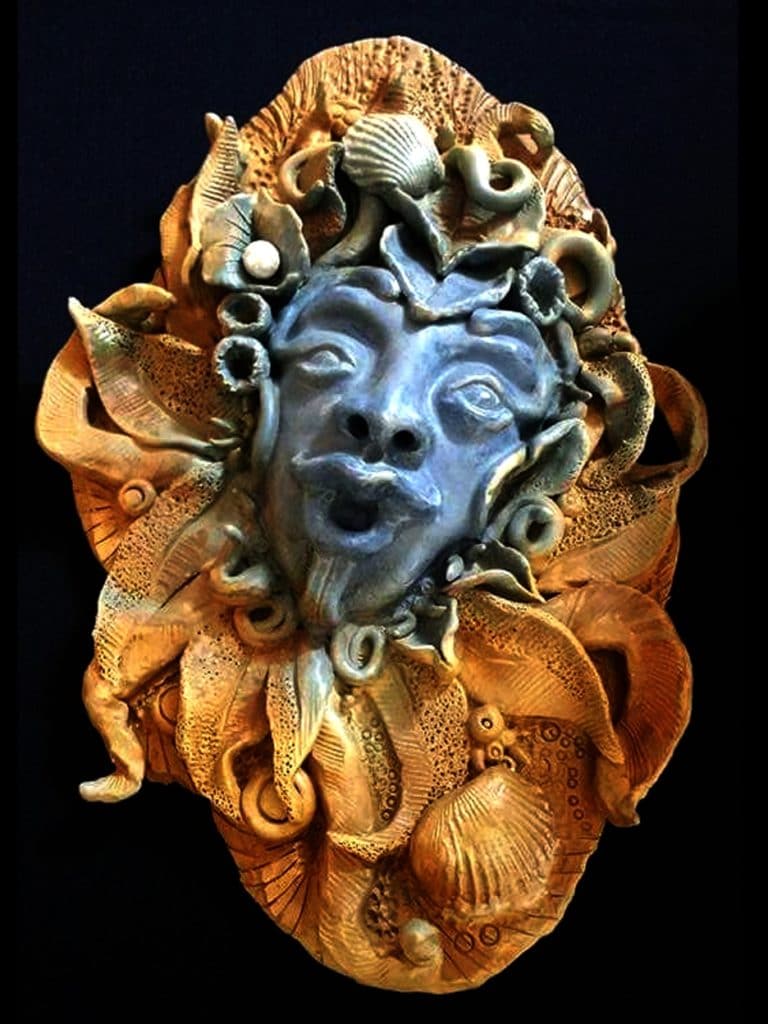 What art do you most identify with?
Although I have learnt and enjoyed working with many art forms, I am totally enamored by ceramic sculpting. From visualizing the design to the actual sculpture, a number of elaborate processes are involved. I feel this whole task incorporates the basic elements of Nature – the Pancha Bhootas (earth, water, fire, air and space) – into my work. Hence even though I am creating an artificial object, I still feel one with Nature – figuratively as well as spiritually.
Moreover, there is a certain mystery involved in working with ceramics. Every time my sculpture goes inside the furnace, there's no way I can imagine or predict how the chemicals and colours will react with my creativity. So I wait with bated breath to see the final outcome – this aura of suspense is absolutely intriguing.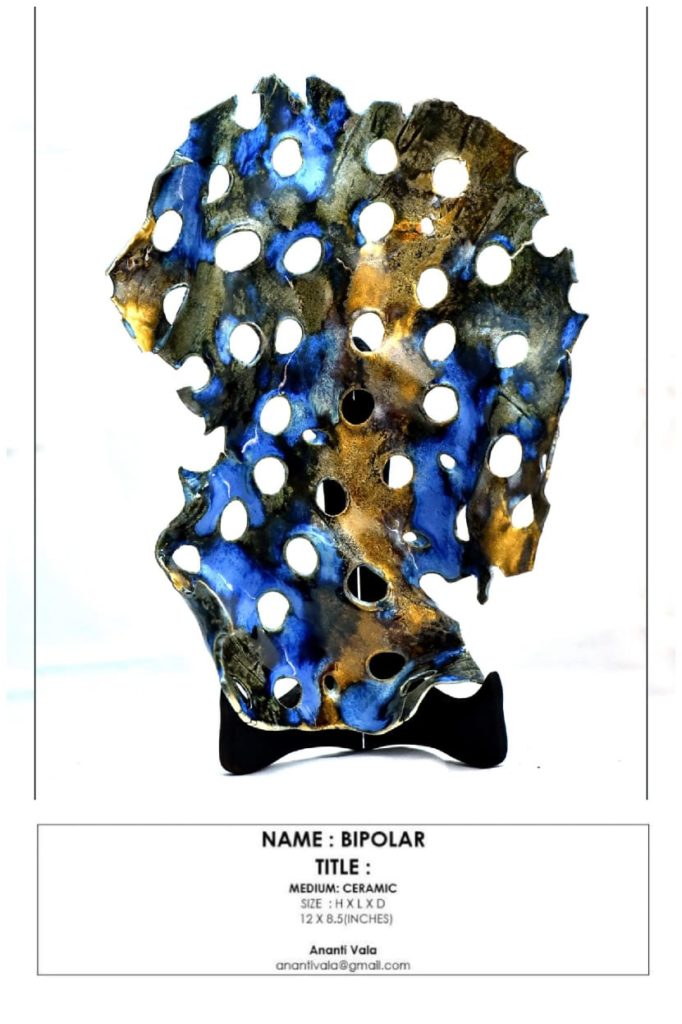 What themes do you pursue?
Nature is my favourite theme and I love all the beautiful images it offers. Gentle swaying of trees, the music of flowing water, movement of waves, birds in flight – there's unlimited inspiration to explore your imagination and skills.
Animals also offer a wonderful visage to paint and sculpt. For example, a galloping horse is such an interesting theme to pursue! The speed, the play of wind against its mane, the rhythmic motion of its trot … there's so much you can express through your art.
I also take inspiration from history, folk lore, human nature, philosophy and spirituality while conceptualizing my objects – but the way I present them is contemporary.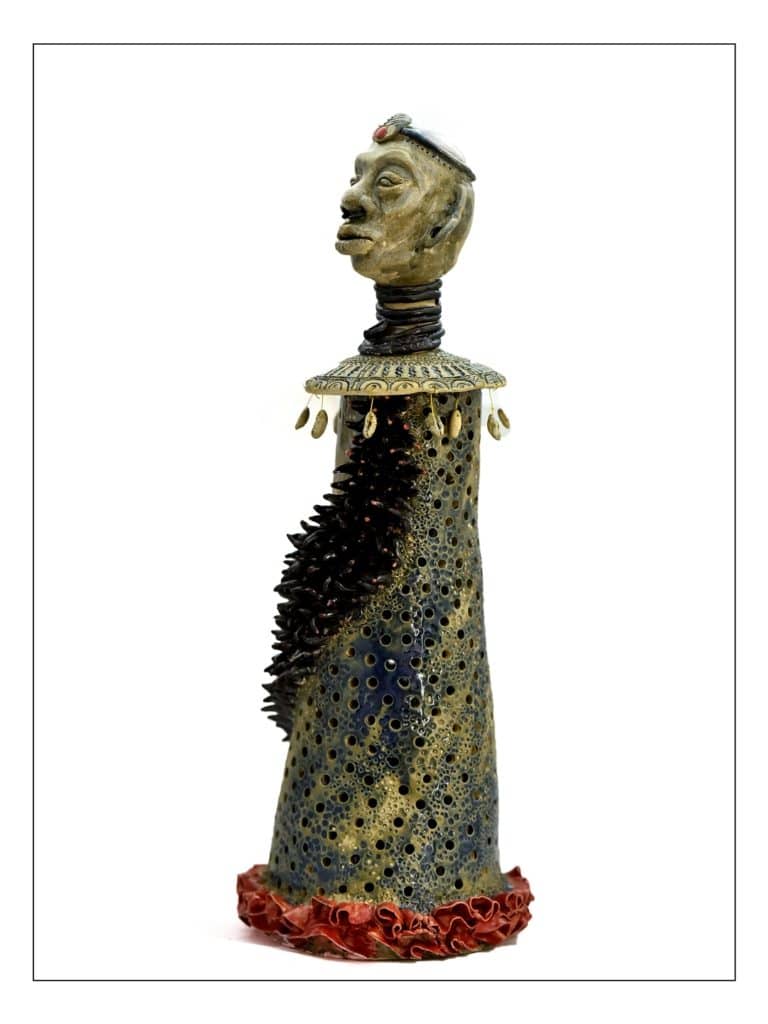 What's your favourite art work?
That's a difficult choice! I love all my paintings and sculptures. If I have to choose the one closest to my heart, it would be a sculpture titled, 'The Skull.'
Describe a real-life situation that inspired you?
Although not a real-life situation per se, one of the inherent aspects of real-life is the inspiration for creating 'The Skull.' Its outward appearance may relate to death and decay, but it conveys a potent message to mortals – "Though we all look, feel and behave differently from outside, inside we all are same." A faint hint of smile on the skull asserts this irony.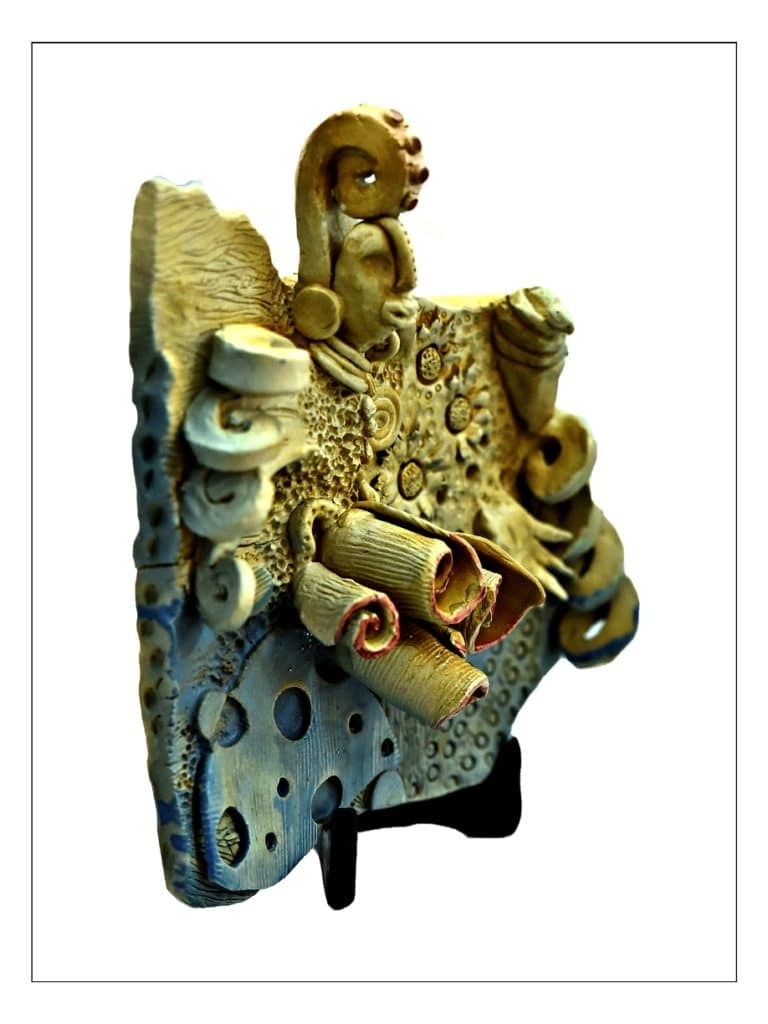 What jobs have you done other than being an artist?
After studying commercial art and interior design, I worked in advertising agencies for some time.  I have also used my interior design skills to draw layouts for many residential projects.
My father was a trustee in a school for differently-abled people. For a brief period, I worked there full-time, teaching a variety of skills to them.
I have done decoration assignments for various cultural programmes and events; taught art and craft to children and adults; volunteered in charity art drives. All these experiences have helped me to grow as an artist.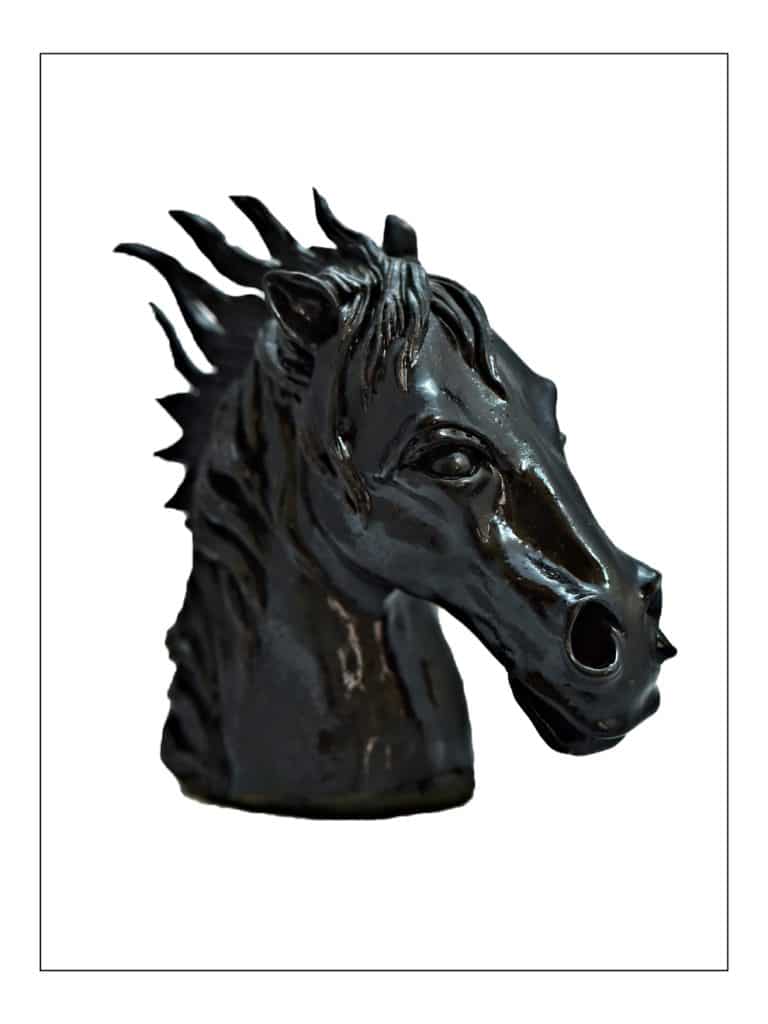 What is an artistic outlook on life?
I try to be creative in everything I do – I guess it comes naturally to every artist. Your imagination and creativity have a positive impact on other aspects of your life as well – be it the way you cook and present your food, what you wear, how you decorate your home or how you interact with people. Everything becomes a reflection of your artistic mind.
What memorable responses have you had to your work?
My first full-fledged exhibition was at Sir J.J. School of Art and I was overwhelmed when a famous architect complimented my work. And the icing on the cake was – one of my exhibits, 'The Skull' got sold in that exhibition!
I have participated in many prestigious art exhibitions where art connoisseurs as well celebrities appreciated my work. That gives me immense encouragement to come up with new creations.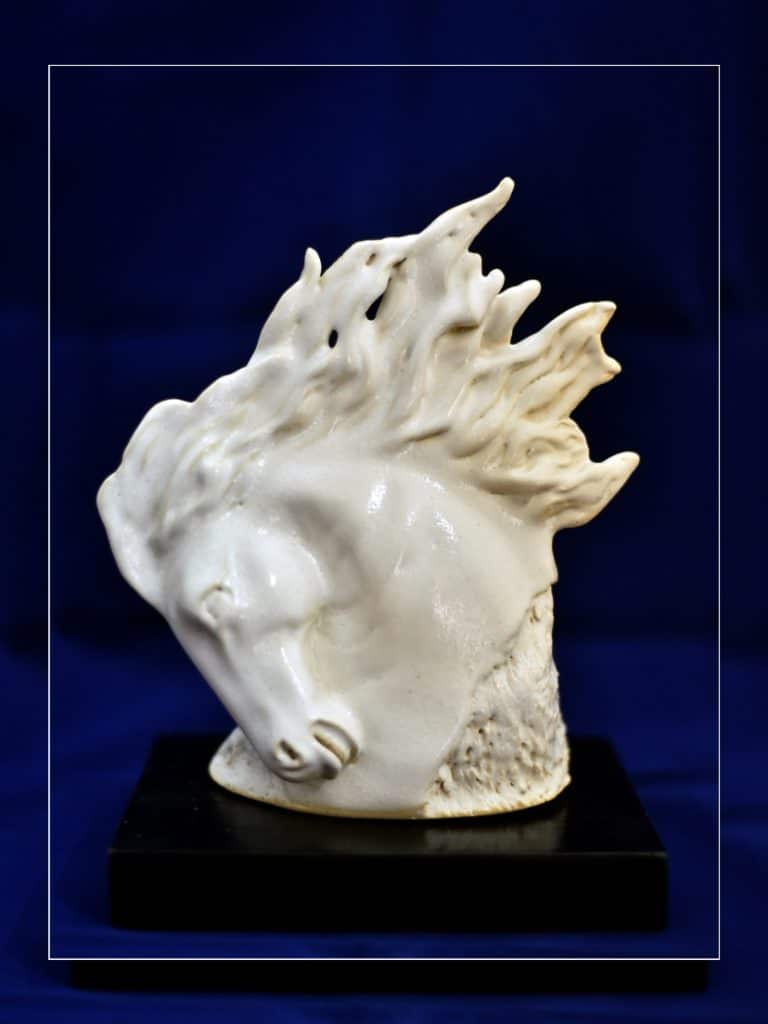 Is the artistic life lonely? What do you do to counteract it?
Absolutely not! On the contrary, I thoroughly enjoy the process of creating art in the company of my imagination and creativity. I totally immerse myself in this exciting work and hardly care about my surroundings.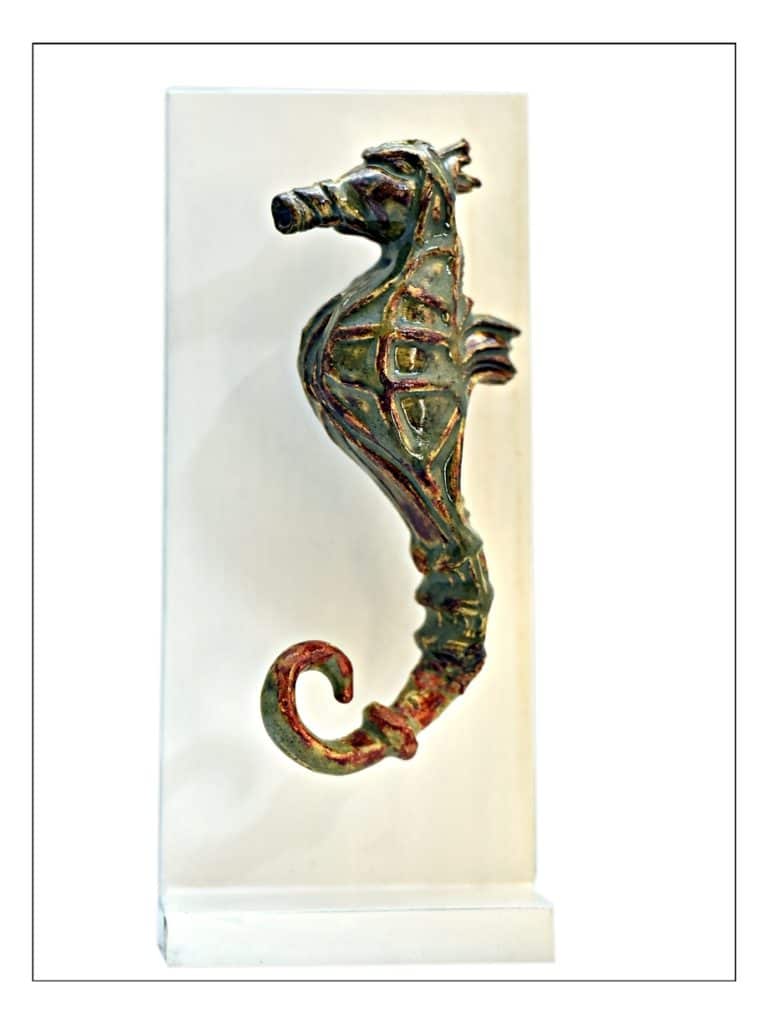 What do you dislike about the art world?
I hate plagiarism! Thanks to social media, access to all art forms is just a click away now. So people get 'inspired,' by other artists' works and on many occasions, recreate the same work and present it as their own.
There is a huge difference between inspiration and imitation. If you like someone's work and create something similar, please acknowledge the source.
Every artist's work is a result of their own idea, individual style and hard work. So copying their art is unethical. The world of art is so vast that it allows every interested party to showcase his or her individual talent.
Moreover, we artists are keen to impart our knowledge and skill to those who are keen to learn. The more you give, the more you get – that's our motto.
Another thing that I detest is too much bargaining. Each art piece on sale is priced after considering a number of factors and the buyers need to understand that.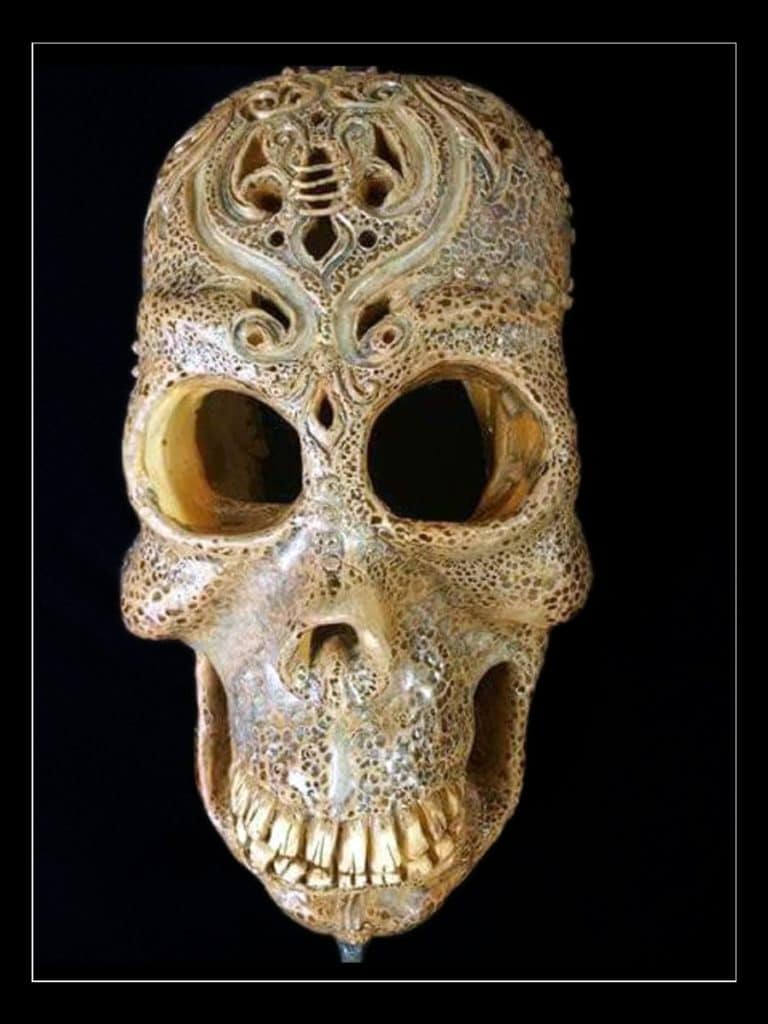 What do you dislike about your work?
One thing that I often dislike about my work is my habit of getting angry and irritated when a particular creation doesn't turn out the way I had imagined. But that makes me all the more determined to keep trying until I succeed.
What do you like about your work?
I like the process of thinking about new ideas and techniques and how to use them in creating a unique art work. I also like the fact that each and every art piece, object or project that an artist creates becomes a part of our treasure trove of ideas, memories and knowledge. I often have a look at my earlier creations and relive the experience. Because the essence of those works never becomes obsolete and offers a newer insight every time.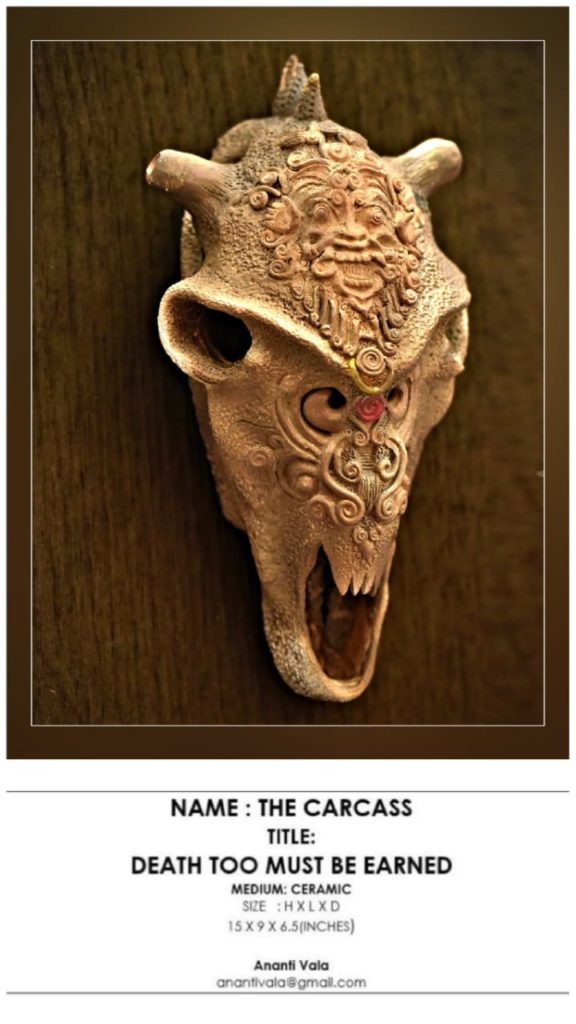 Should art be funded?
Yes!
What role does art funding have?
Art funding would definitely help emerging artists as well as established ones to realize their dream projects, participate in more social activities and get better exposure on the global art scene. The government as well as private sector should contribute in this direction. There are many institutes promoting various art forms, they should also receive funds to employ competent faculty and improve their infrastructure.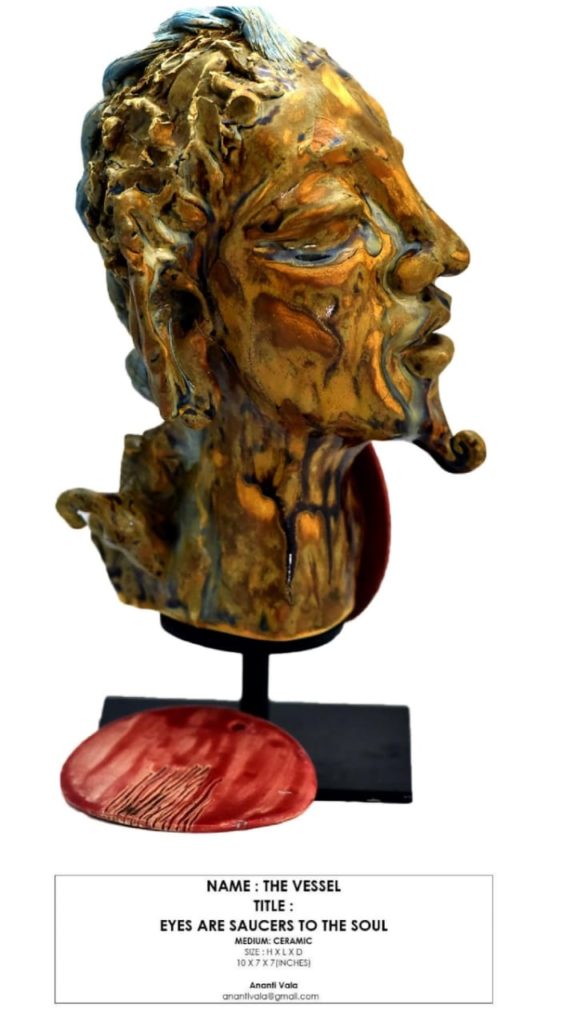 What is your dream project?
Well… to be honest, I don't have any dream project as such. I already have my own studio and quite happy with the way things are going at present. I view myself as a content home-maker and an ever-evolving artist. Instead of thinking far ahead, I love to live in the present and savor little joys of life.
Name three artists you'd like to be compared to?
Every artist has his or her own style. So I don't think it's fair to compare different styles. Each creation has an individual imprint and that's how it should be remembered and appreciated.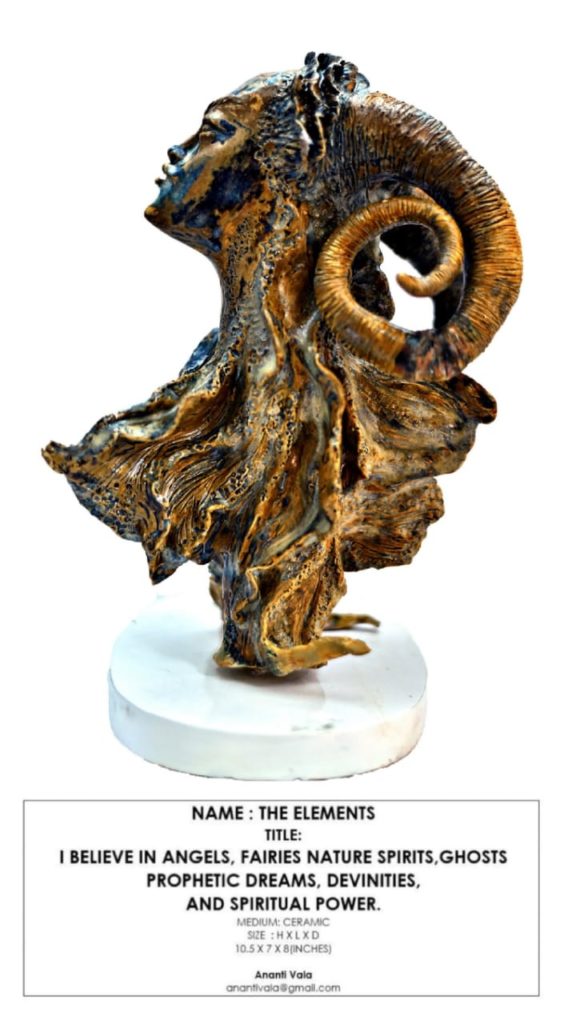 Favourite or most inspirational place?
I get inspired from all the places I visit – historical sites, tourist spots, museums, and temples. Sea shore and other natural surroundings have a profound impact on my imagination. I have used different facets of these places in many of my sculptures.
What's the best piece of advice you've been given?
The best advice was given to me by my papa and mummy – 'Nothing is impossible.' It inspires me to imagine unique concepts and to express them through my art. Another virtue that I have learnt from my papa is 'forgiveness.' It helps you to break the emotional shackles and move forward in life. Keeping your mind free of bitterness helps to think and imagine better.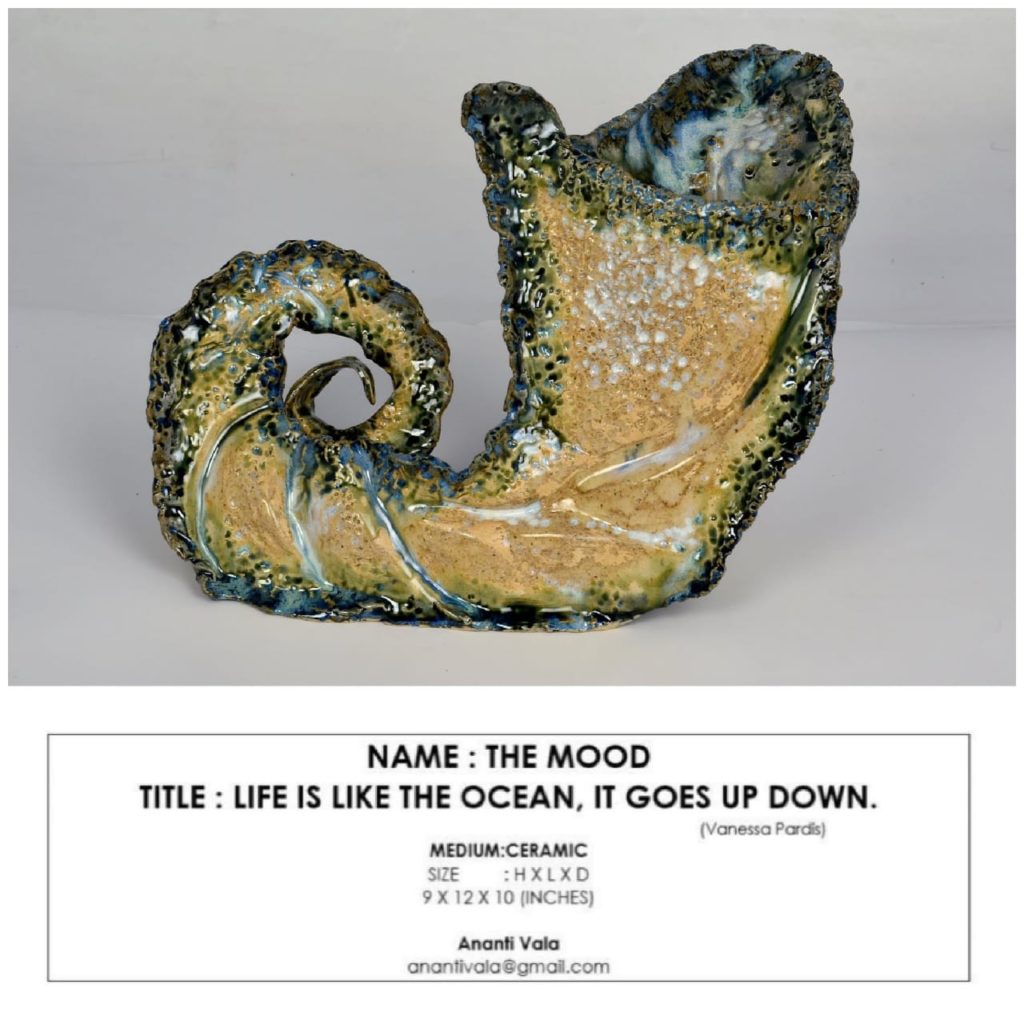 Professionally, what's your goal?
To enjoy what I am doing currently and keep participating in exhibitions.
Future plans?
As I said earlier I have my own studio where I create sculptures on a regular basis. I sketch or paint in my free time. I hope and pray that I continue to explore, experiment and keep evolving in my passion and also learn from my experiences not only as an artist but also as an individual.