Artist Amritraj Koban was born in Latur city, Maharashtra and after school he moved to Pune for further education. He was interested in art since childhood and this led to his decision of studying art and later pursuing it as a profession. His time at Abhinav Kalavidyalaya College turned out to be really conducive for his artistic abilities. He says his college life was full of beautiful moments thanks to his friends and he has fond memories of that time.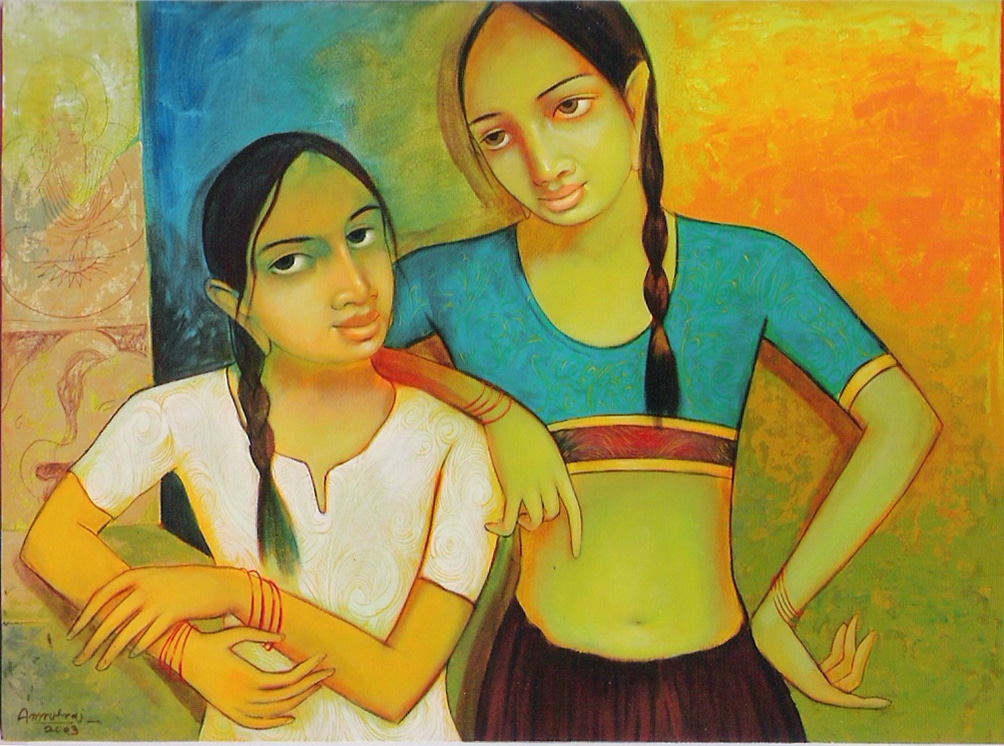 What's integral to the work of an artist?
According to me depiction of emotions and characterization of expressions is very integral to the work of an artist. There should be meaning and motive to every brush stroke and the color used. The subject or topic doesn't really matter unless your purpose is clearly visible in your art.
What role does the artist have in society?
An artist has a great role in the innovation of new ideas or looking at things through a different perspective. Every artist has a unique point of view. And hence they teach us to look at society around us or the world in a different way. The colors and the outlines play an important role as a medium to fulfill these motives. The idealistic thoughts of an artist have the power to change the entire society. People nowadays are really active on social media where they search for motivation, inspiration and entertainment which can also be done by us artists. We use colors and strokes to entertain our audience and provoke their thoughts.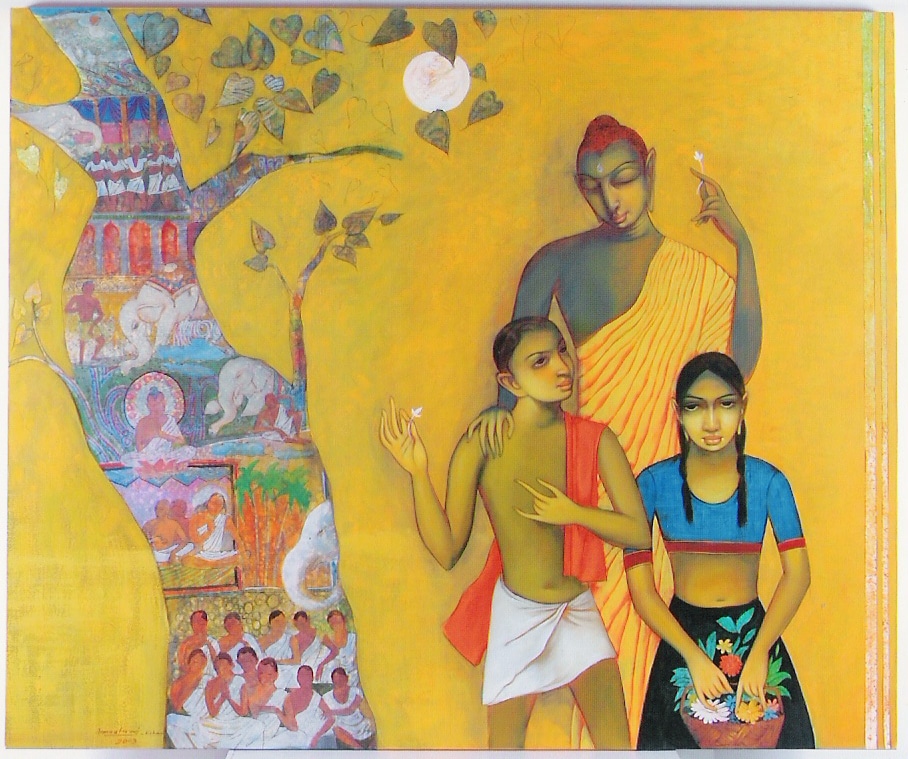 What art do you most identify with?
I am mostly identified by my work on Buddha since 2003. Earlier I was also identified by my work on Koli Family (Fishermen) of 1997-2002 and also Latur women of 2002-2003. Those series were my favorites and I was greatly appreciated for it.
What themes do you pursue?
Semi realistic contemporary art is the main theme I try to pursue through my art. Other than that, I reckon deeply about the colors I want to use which would depict the mood of the panting and match my feelings. If you ask me about the emotion that I want to represent then it is innocence and pure feelings.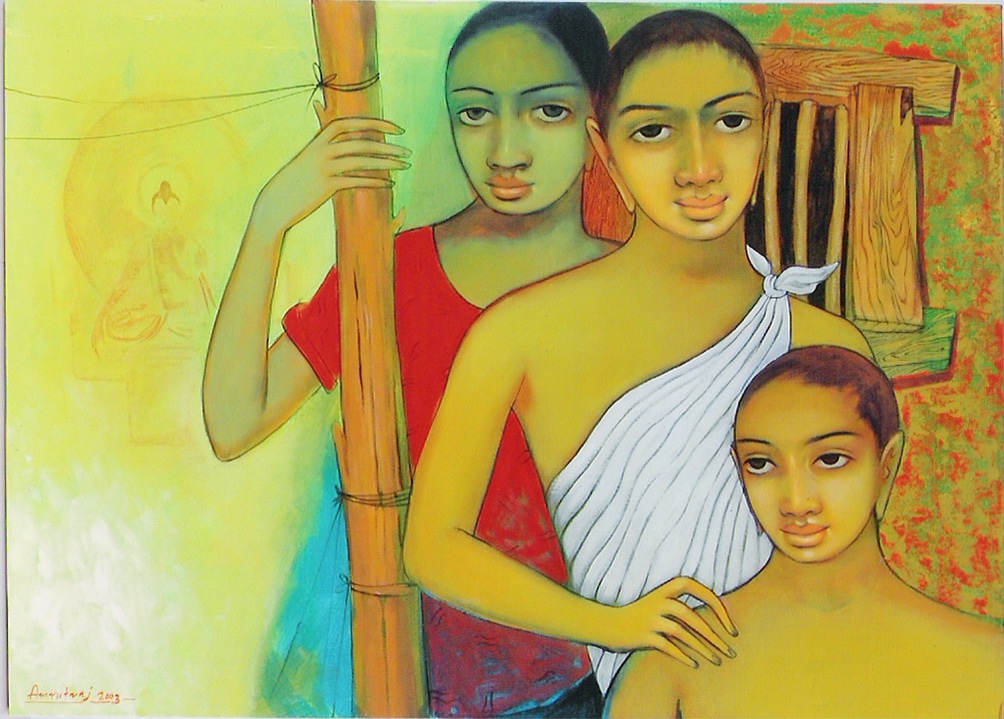 What's your favorite art work?
Latur girls (2002) and Buddha (2003).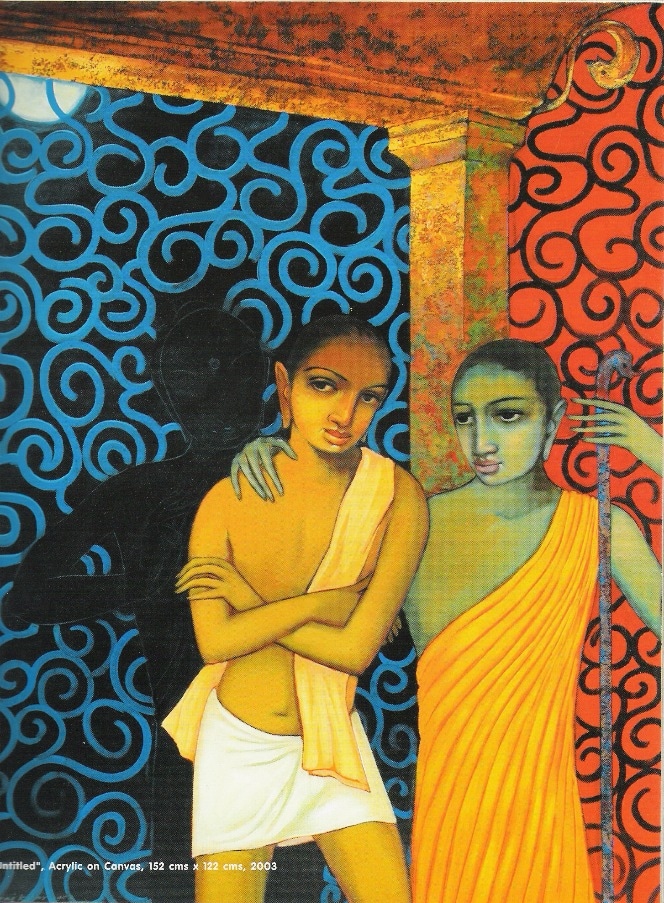 Describe a real-life situation that inspired you?
It all started when I was just a school going boy. Once I went to the library of my school and saw some drawings stuck on the wall. They were made by my art teacher. I was so inspired by it that I started to doodle or draw whenever and wherever I could. I didn't even know about art world or anything like that. I just aimlessly kept on drawing and learning with enthusiasm and diligence. Other than that, if I want to start with a new work I visit my favorite places to rejuvenate my mind and do some research which will inspire me to create new artworks.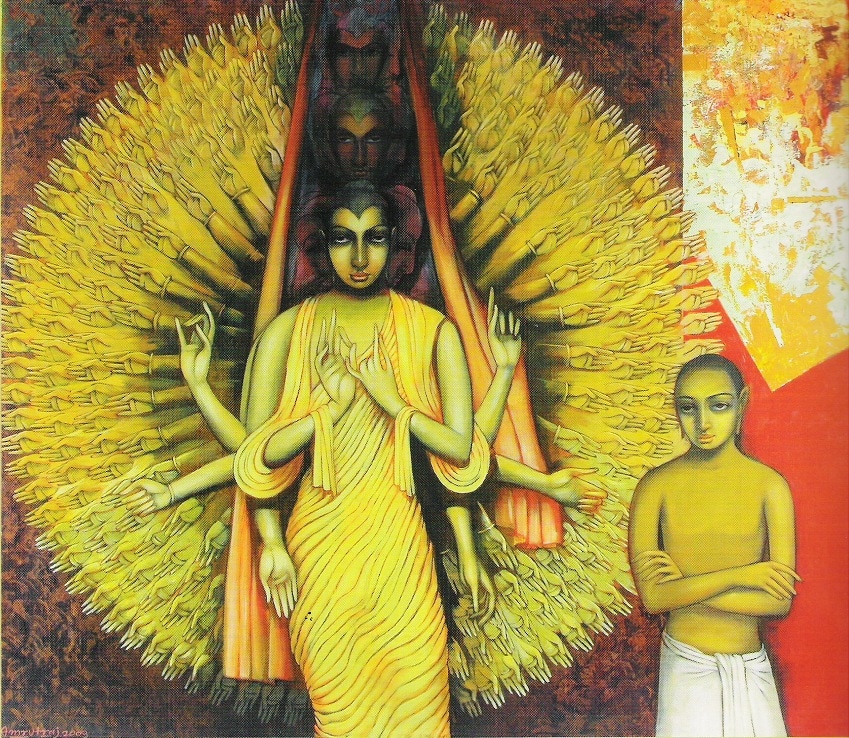 What jobs have you done other than being an artist?
None. I started showcasing my artworks right after graduating.
Why art?
I was always interested in art since my childhood. I started with writing poems first but I didn't have any vocabulary sense nor I could see my future as a poet. So, I decided to depict my feelings through paints and canvas. Then I started doodling and sketching and didn't bother to study at all. My curiosity towards learning art never wavered and I worked hard to become the current me.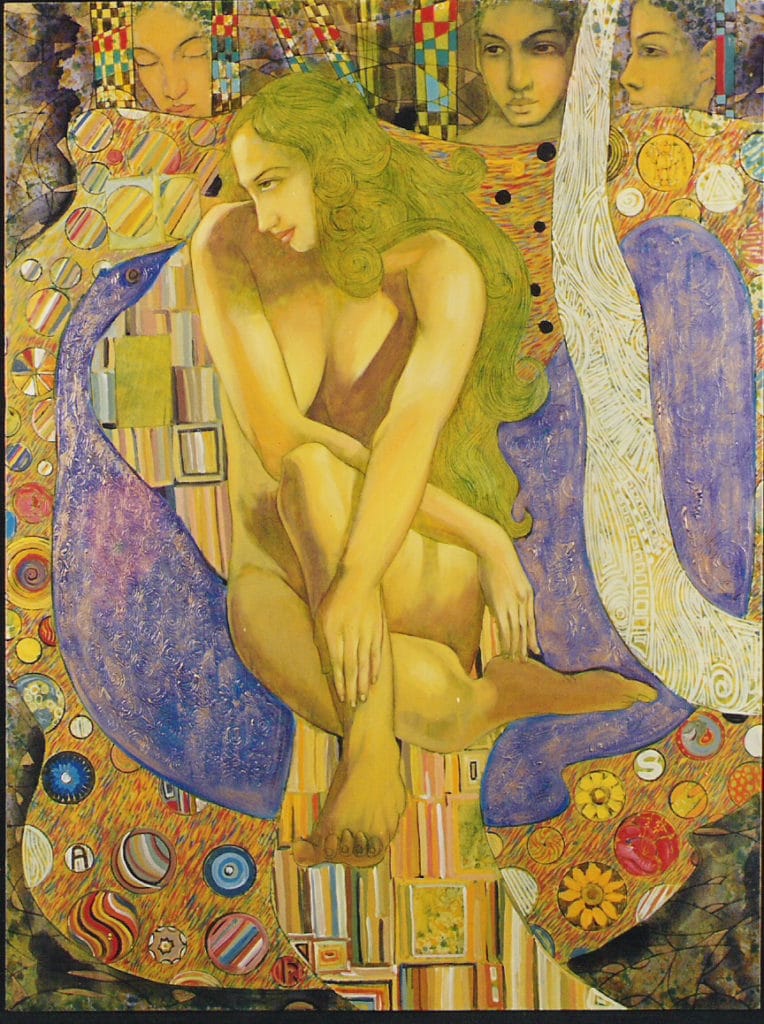 Is the artistic life lonely? What do you do to counteract it?
Yes, artistic life can be lonely as you are constantly surrounded by your own thoughts and imagination. But I like to counteract it by cooking, listening to jazz music and Hindi retro songs, visiting beaches and indulging in nature photography. I also spend some time with my family and friends.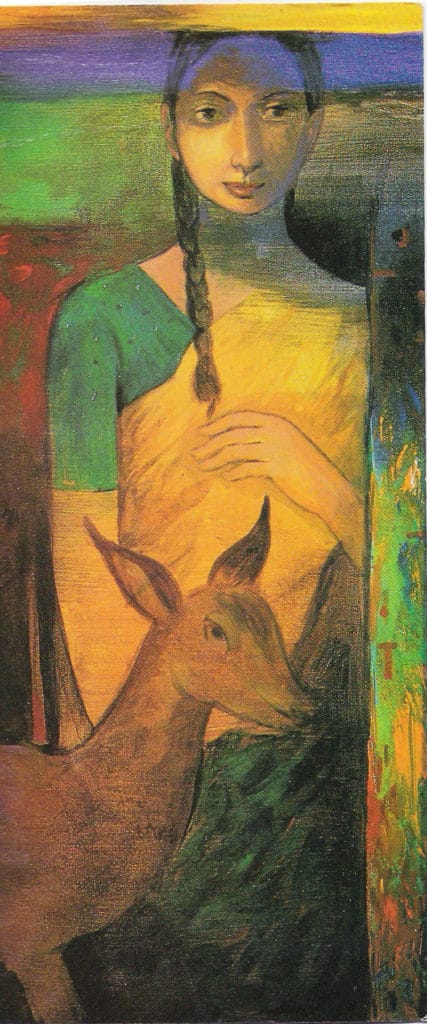 What do you dislike about the art world?
My theme, the colors I use, my strokes, my style are sometimes copied by many artists. And even the gallery accepts those paintings and promotes them. These are the only things I dislike about the art world.
What do you dislike about your work?
I don't particularly dislike anything about my work. I decide my colors and patterns after thinking thoroughly and use them on my artworks.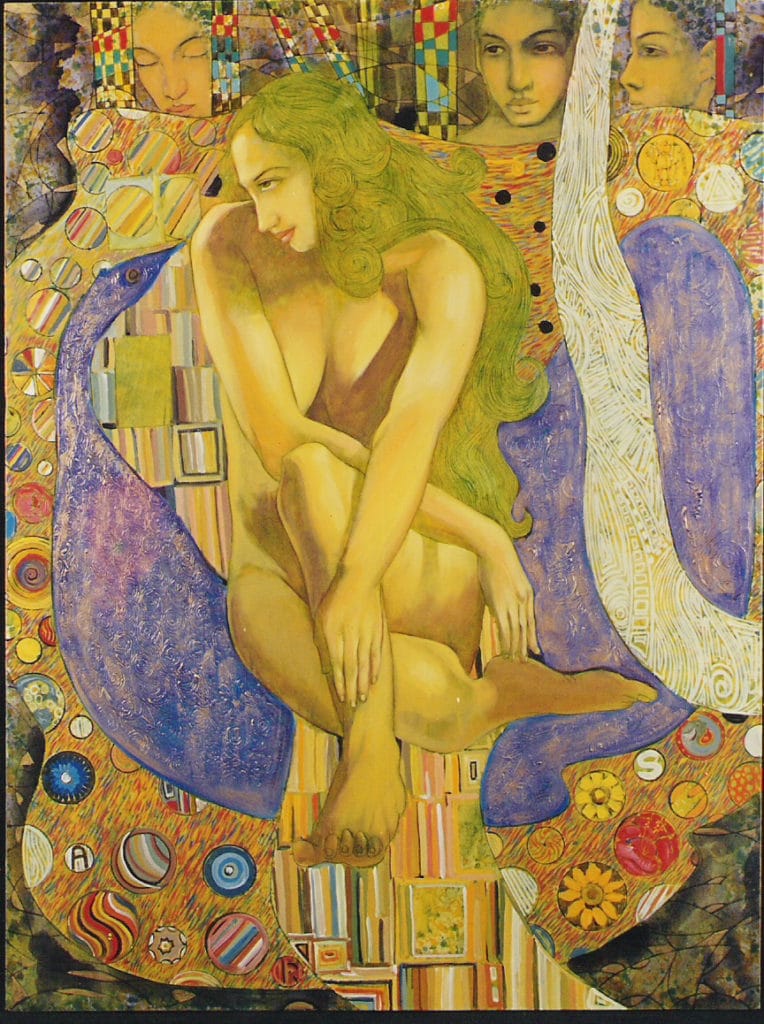 What do you like about your work?
The colors, the patterns, the strokes and everything that I use for my paintings. I am very conscious about what I want to do or how I want my work to be done.
Should art be funded?
Yes, art should definitely be funded by the government.
What role does art funding have?
Funding can play a great role in an artist's life. Funding doesn't only mean to provide artists with paint and brushes. The government can fund us for tours and extensive travelling as a result of which we can visit foreign countries, gain new ideas and create more art. Funding can also help us in organizing camps for artists and to promote ourselves. The government provides us with scholarship but not all artists are aware of it. Thus, people should promote scholarships and funding more often.
What is your dream project?
I don't have a particular dream project. I just go with the flow.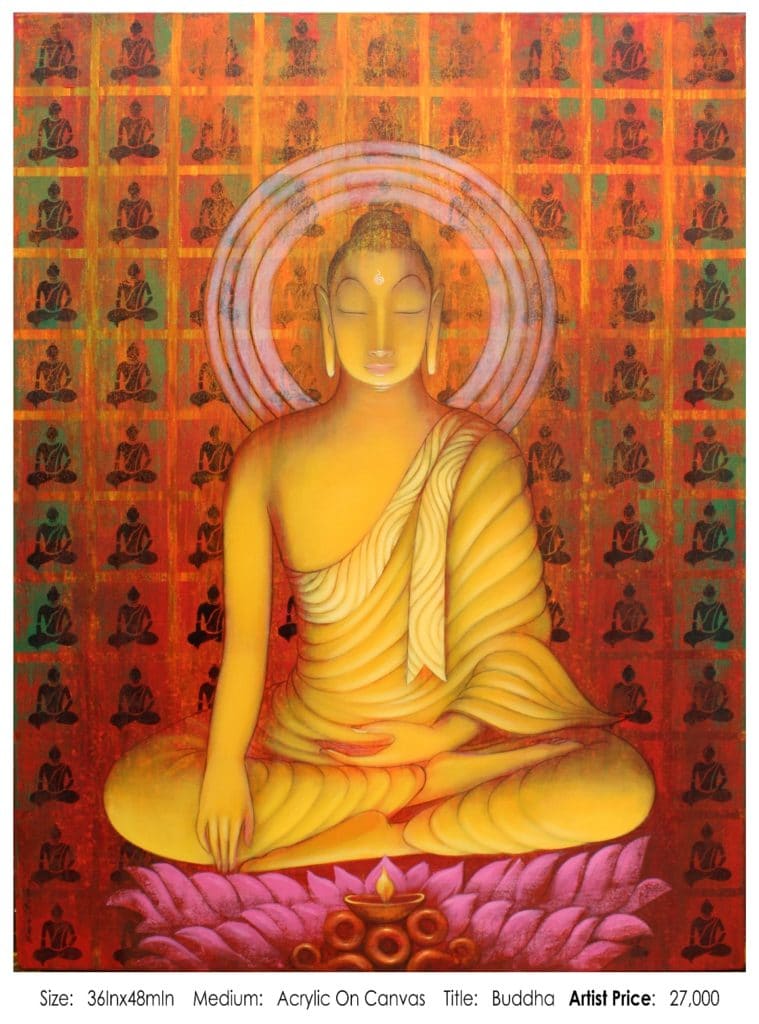 Name three artists you'd like to be compared to.
I don't want to compare myself with any other artist as everyone has their own style and uniqueness.
Favorite or most inspirational place?
Whenever I am bored or at the loss of any ideas, I often visit Worli sea face. Staring at the sea for a long time and thinking about new ideas is my most favorite thing to do.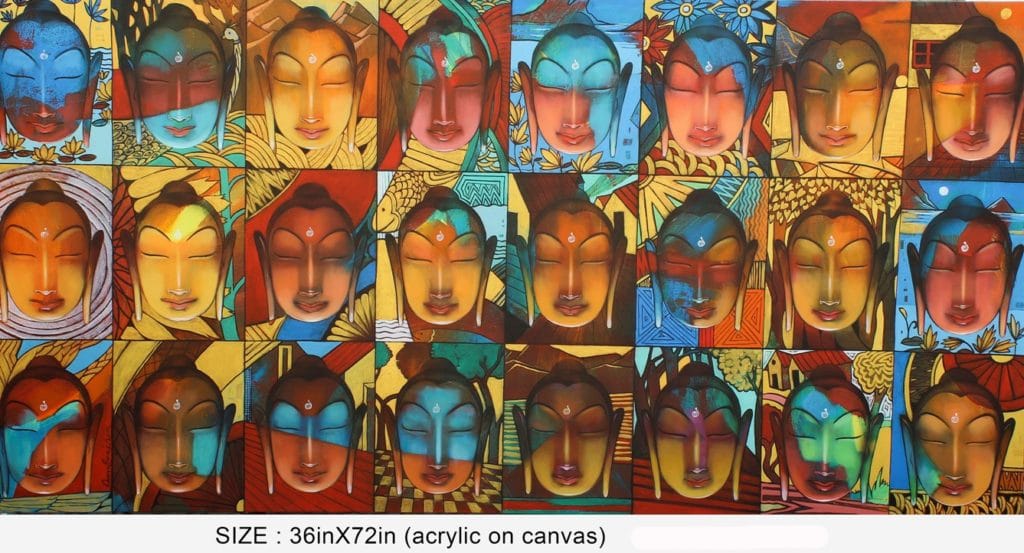 Professionally, what's your goal?
I want to have my own studio in Lonavala hill station where I can work peacefully.
Future plans?
I want to build an art workshop where I can give an opportunity to new artists and promote them. I am also planning for working on my new series and exhibiting those in the near future.