After a meritorious architectural career in USA, artist Prakash Ambegaonkar learnt about aesthetics, understood composition, form space and started painting as a result. His passion for painting led him to travel and study worldwide art movements. This background has given him a mature dexterity which forms the backbone of his work. Now settled in India he devotes all his time to painting. He believes that a painting is a 'form' created by an artist on a two-dimensional surface. In Prakash's abstract work, the emotive charges displayed justify adherence to an expressionist methodology. His abstract parlance is not limited to the derivational, but his forms are created through a baffling coercion of soul searches and insights from the depth of subconscious.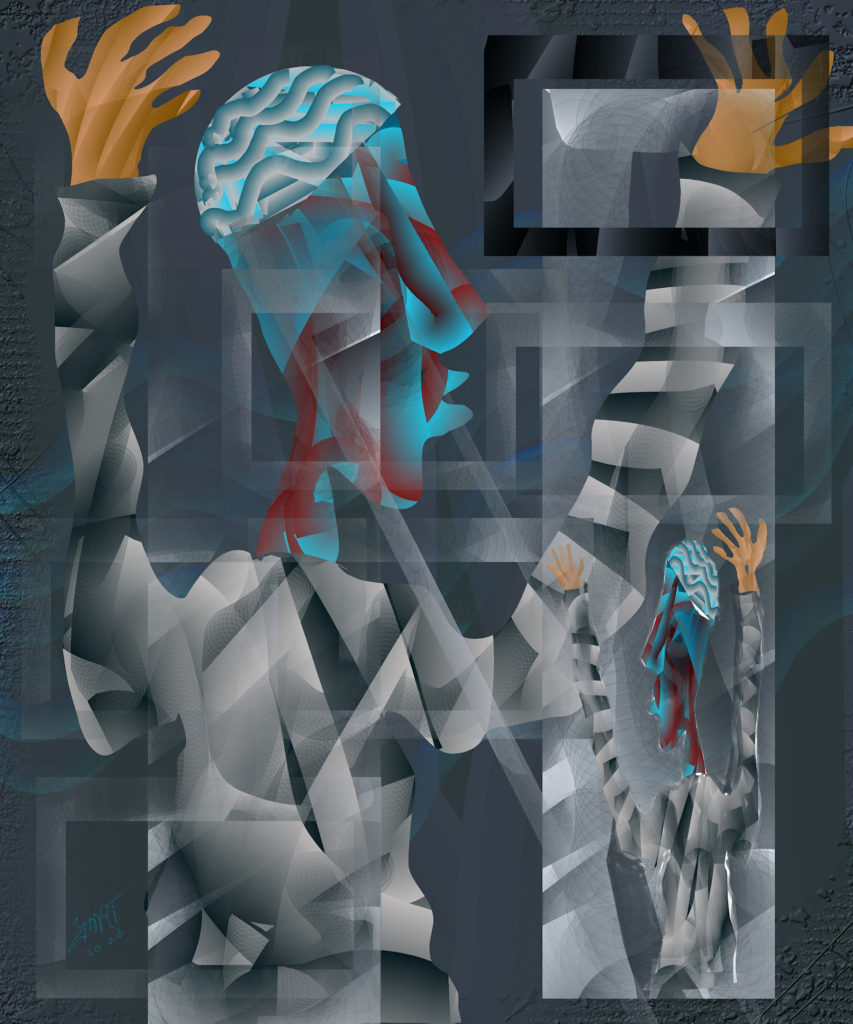 He engages you by invoking interest of your mental as well as cerebral receptors and then takes you on a journey of myriads of possibilities. Artist Prakash uses vibrant colors and hues, objective and non-objective forms, transparencies, luminescence and light, all blended in a harmonious visual whole. While explaining his work ethics he says, "I strive to satisfy the visual eye as well as the feeling eye," quoting from Paul Klee's famous expression "One eye sees while the other eye feels." He terms his work as, 'Caspers of the Mind.' A subtle tone of humour and a deep concern about the quality of life is seen in many of his works. The effects of urbanization, lack of human interactions, value of true friendships, meaningful deep relationships as well as metaphorical imagery becomes a source of inspiration for this artist. Most of his recent works are hand painted on digital canvas.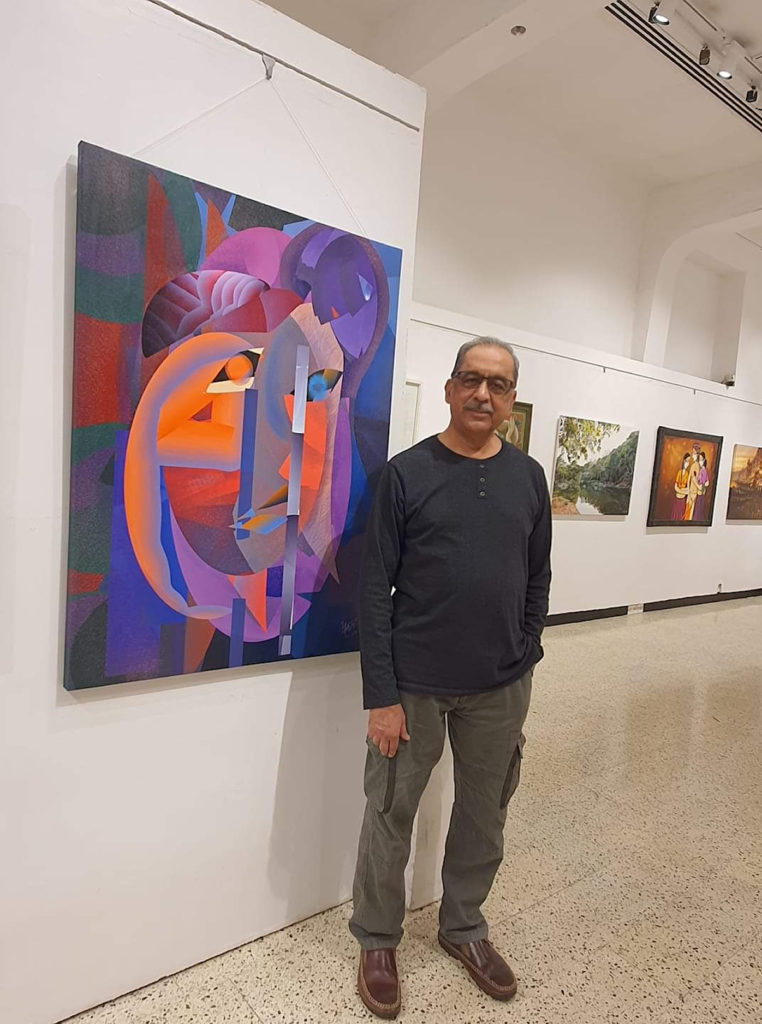 What's integral to the work of an artist?
For me, integrity and being honest to the art form I am creating is the most important factor. I create paintings because I am passionate about art. From time to time an artist must ask himself a question, 'why am I creating art?' Like any true principle, art does not lie about itself; the motive of the artist always shows through. Artists are not judged by the success of a single painting. An artist must wade carefully through the temptations of popularity or other similar impediments to his creative journey. Creativity is a gift from nature, the higher source or the creator and thus should be handled with a reverence. Short selling to commercial success may seem an easy way out but may not lead to a higher potential one is worthy of. I admit, given the realities of life, it is a tough path that an artist has to choose.
What role does an artist have in society?
Doing the best in your artwork is the best contribution an artist could make to society. Besides that, being helpful to the needy, doing work for charitable causes will certainly be of help to society.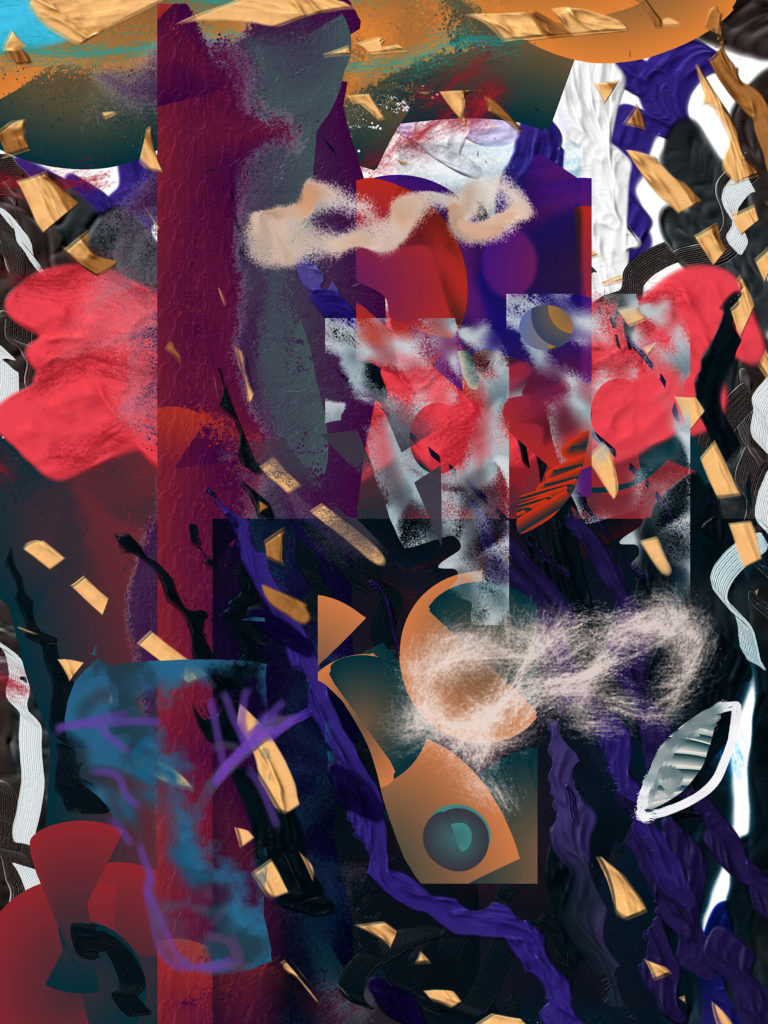 What art do you most identify with?
During my expansive journey as an architect and an artist, I have studied and practiced various forms of art and architecture. I have studied the history of visual art, from representation to abstraction to modernism and post modernism. To become relevant in your work one needs to study all this and the various art movements, which gives you the understanding of the thought process behind all these discoveries. My work is essentially an expression, so I can say I identify most with abstract expressionism.
What themes do you pursue?
My work is done more or less in an abstract expressionist methodology. My abstract forms are not limited to the derivational, even though I may use them as a bridge to connect. Usually my forms emerge from my subconscious. These forms may appear as certain symbols of association which create an emotional visual response in the mind of the viewer thus creating an expression. My themes usually emerge from something that strikes me. It may be a metaphor, an observation or an anecdote. Interpersonal relationships, a good life, some light humour, a few concepts, serious happenings in society inspire me.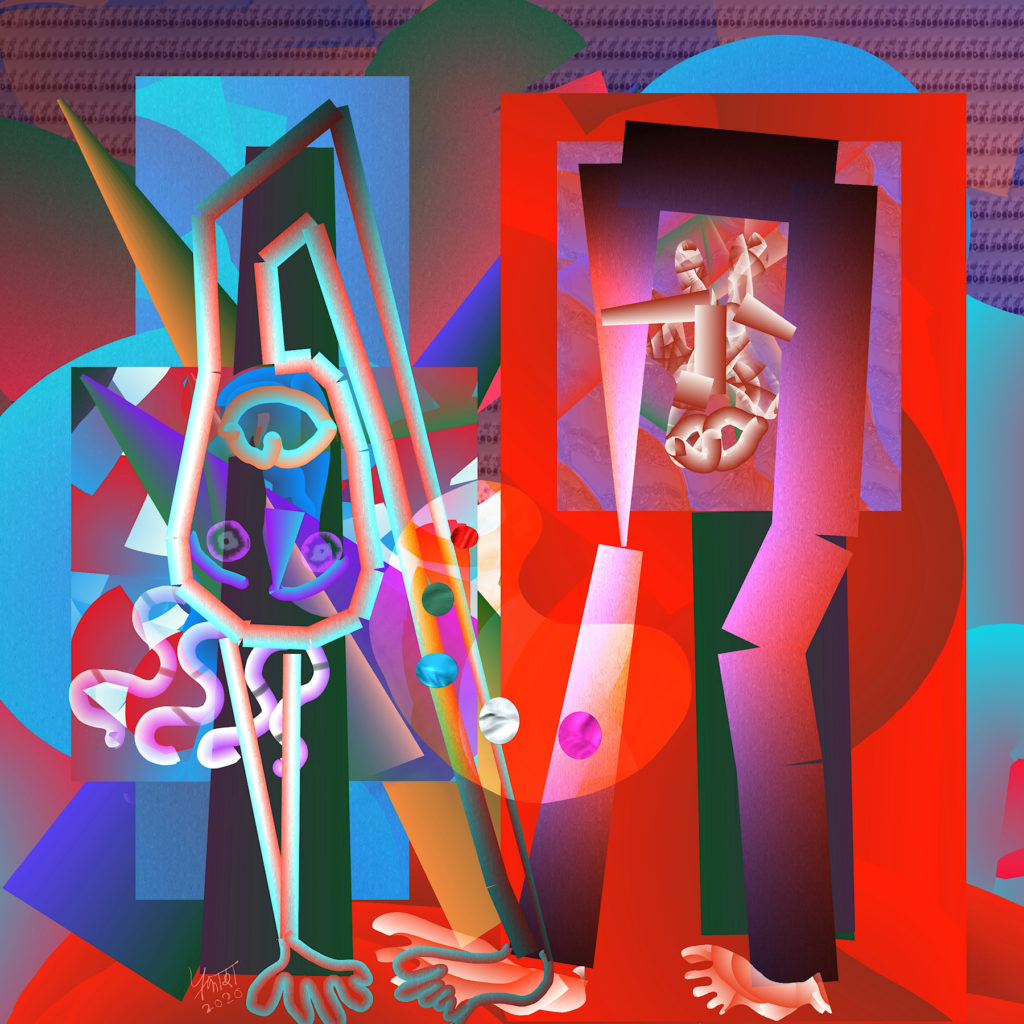 What's your favourite artwork?
I love the works of Picasso, Paul Klee, Kandinsky, Souza, Gaitonde, Tayyab Mehta, Prabhakar Kolte and many other artists who been pioneers in the visual art field.
What jobs have you done other than being an artist?
I have been a professional architect for over 40 years and worked in the USA for many years. The reason I chose an architect's career was due to my childhood passion of painting and visual art.
Why art? What is an artistic outlook on life?
Creativity is a higher state of mind. From ancient times mankind has demonstrated a need for artistic expression. I would say that art is one of the elixirs that has provided mankind a deeper sense of satisfaction of creating as well as observing. I personally believe in art for art's sake, art does not need to carry any agenda or message, because in it's pure form it resonates the message of harmony, balance and rhythm.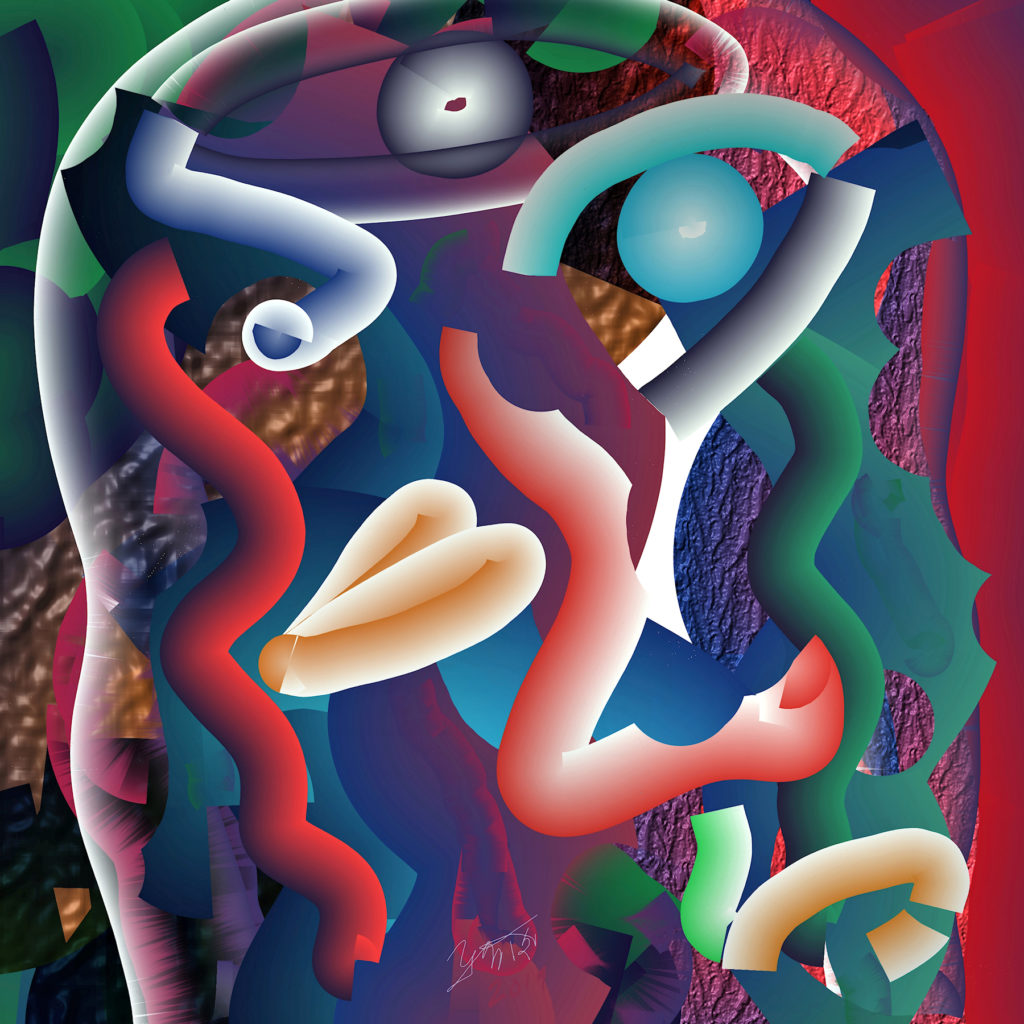 What memorable responses have you had to your work?
Most of the time my work is well received in exhibitions, social platforms, online galleries as well as collectors. Several artists from across the globe have genuinely complimented my work. Prabhakar Kolte and other stalwarts in the art fraternity have reviewed my work from time to time and have given me serious appreciation.
Is the artistic life lonely? What do you do to counteract it?
Apart from working for long hours while doing the actual painting work, I don't feel lonely. In fact this continued journey has constantly put me in contact with lots of people in art and other creative fields.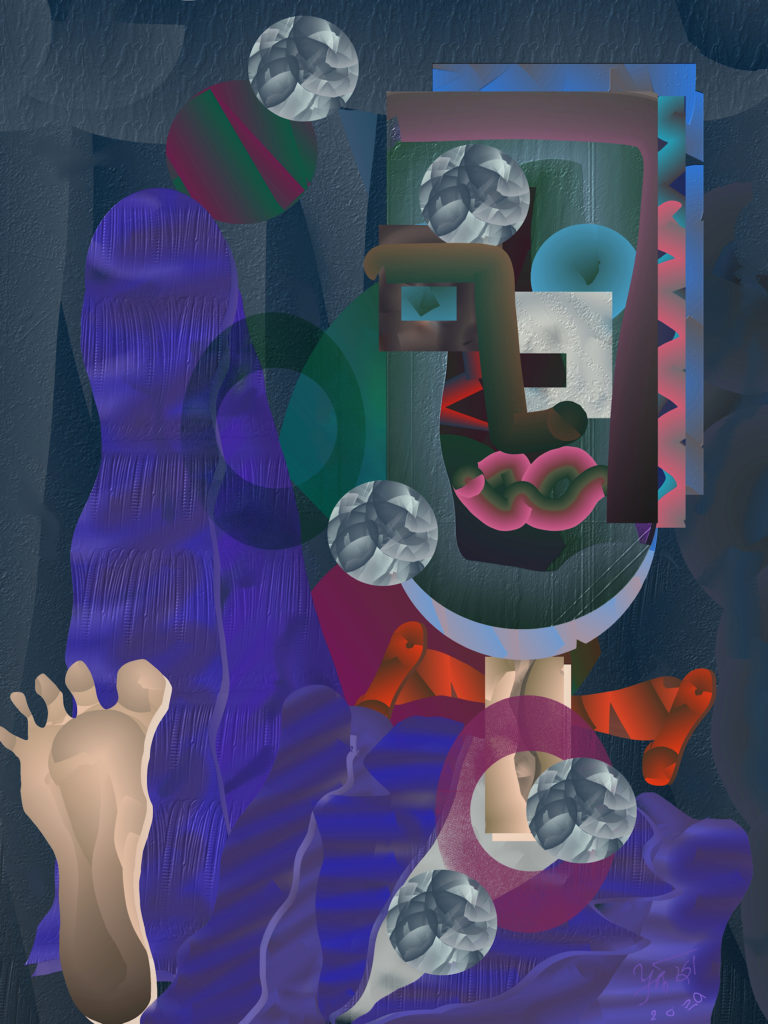 What do you dislike about the art world?
I am at peace with the art world in general. Having said that, I think there is a lot that can certainly improve. Settling oneself for less than his or her potential, due to popularism, commercialization, lack of exposure to art concepts, is the greatest pitfall for an artist. An artist needs to distinguish between an artifact and a piece of art. Art has a higher purpose than just being a part of interior decoration. A commitment for creating good art is necessary. Having an excellent command over techniques is an essential part of the craft, an excellent handle on composition is essential but that is only a visual part of the exhibit, art has to rise above all that. The compliments one receives on social media from close friends and relatives should be taken as good wishes and not necessarily a barometer of the success of his/her art piece. And even if it is, an artist must move on with your journey as an artist.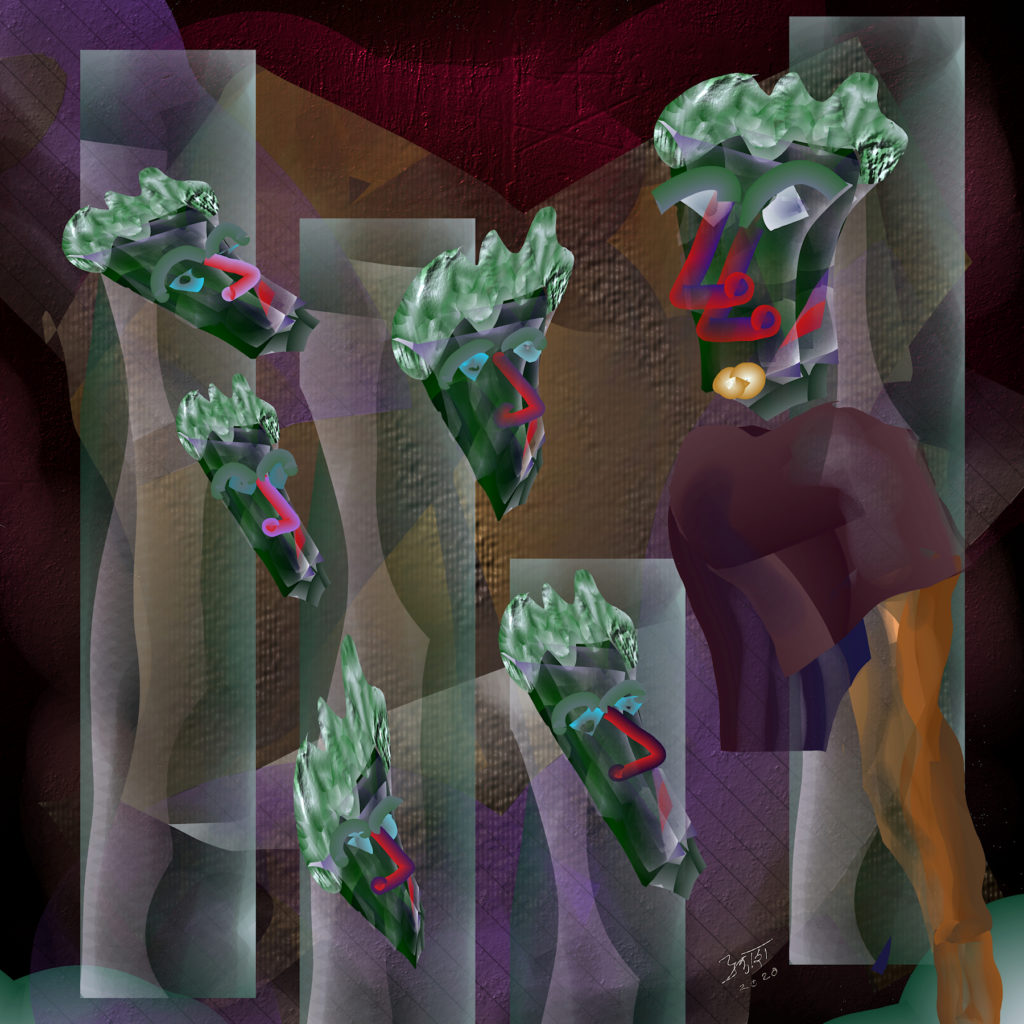 Should art be funded?
Many good artists need some sort of funding to keep on creating good art. Historically artists have not been rewarded in their lifetime even though their work is sold for hundreds of millions after their deaths.
Future plans?
I have already executed many dream projects as I have been in art/ architecture field for a long time. However as an artist, I would like to be remembered as someone who has made some valuable contribution in the field of art.
Name three artists you'd like to be compared to.
I have my own unique approach to my creations; I can't be compared with anyone. Every artist has his own path which he or she believes is worthwhile.