A bronze medalist of Bangalore University in 2004 for the Bachelor of Hotel Management degree, Chef Avin Thaliath went on to pursue an MBA in Human Resources. An educationist at heart, he currently serves as the Director of Academics at Lavonne Academy of Baking Science and Pastry Arts, India. Having always nursed the desire and ambition to set up a specialized baking school in India, co-founding Lavonne is among the highlights of his illustrious career. Fortifying his education in his field of interest, he took up an advanced level program in Chocolaterie and Sugar at Feves the Choco Creation of Pastry Fine Arts, Malaysia. He holds the credit of being a Golden Certificate Awardee of Vatel Scholarship, Nimes, France. After his studies in France, Chef Avin has interned under Chef Antonio Texeira before working with Le Granier A Pain, Paris, Paris Mamamia, Institut Vatel, Nimes and also Rhone Valley, France. While in India, he has also worked with The Taj Hotels and The Orchid Hotels. Chef Avin is a member of WACS (World Association of Chef's Society), SICA (South Indian Culinary Association), and IFCA (Indian Federation of Chefs Association). He has authored a number of academic journals, books, and monographs and has presented award-winning papers at top-level industry summits. Chef Avin has also served as Assistant Professor at the prestigious Christ University, Bangalore. With a profile as strong as his, Chef Avin has been featured on television talk shows. As someone who believes learning never stops, he has a PhD in oenology studies and was in The Harun list for the most enterprising entrepreneurs of India. At present he is vice-president for the Pastry Council of India.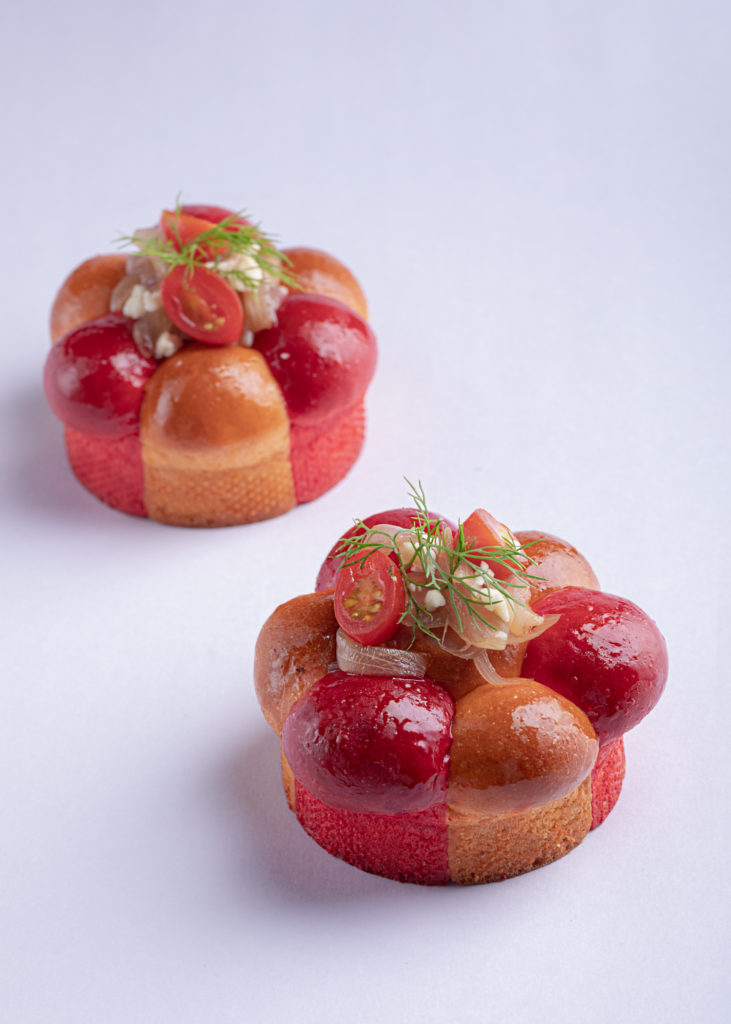 What inspired you to become a pastry chef? You've been in the industry for quite some time. Would you have done anything differently when first starting out?
After my first-year hotel management, I got a scholarship to France. While I was studying in France, I had a specialized training competency mapping to check what would be a great department to work for me. So, they analyzed my brain and they told that "you know what, your brain is more on the artistic perspective. Why can't you get into cuisine or bakery and confectionery?" Post the result they put me for training in Bakery and Confectionery for a week, and there is no looking back after that. I loved each and every moment I spent in the bakery and I figured out that this is something that I would want to do for the rest of my life. However, I trained in other departments as well but I was more comfortable and more productive towards Bakery and Confectionery. I never had any second thought in my mind, since childhood I had a flair towards baking and cooking, so I was very clear that I want to be a chef.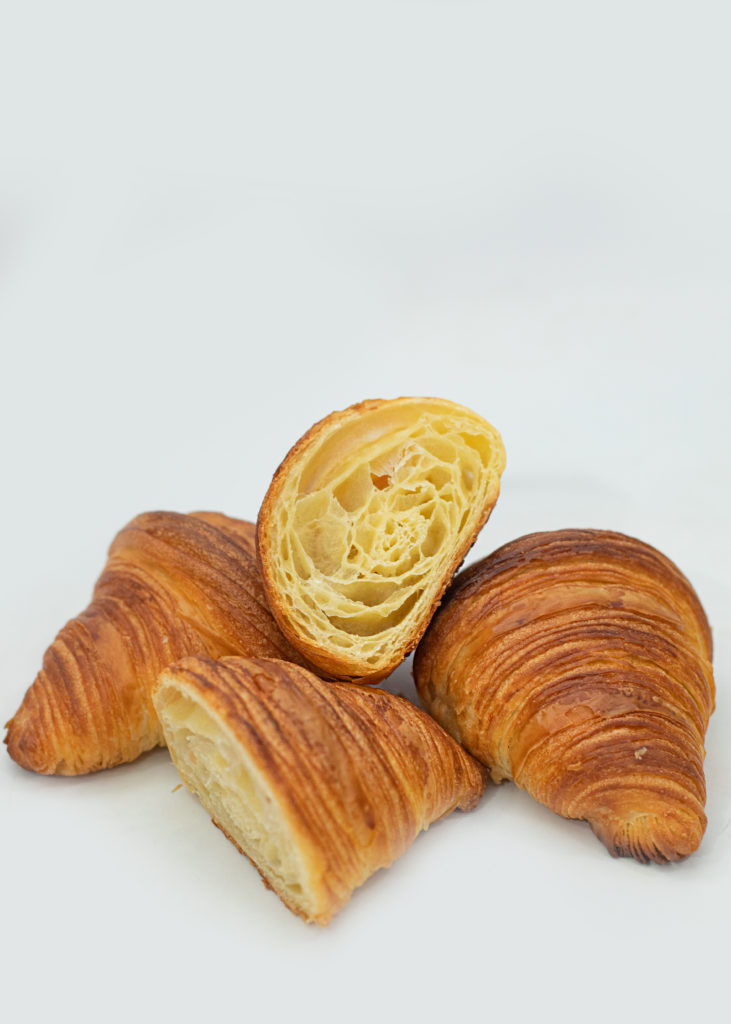 Do you have pastry chefs visiting from other countries in your academy?
At Lavonne academy, we conduct master classes on regular basis, we have hosted several world class pastry chefs across the globe and many of them have had their premium master class in India with us. Chef Antonio Bachour, Chef Carles Mampel, Chef Andres Lara, Chef Hans Ovando and several reputed and experienced chefs in their respective expertise have been associated with the academy not only with their hands-on master classes and demo classes but also with interaction session where they have shared their journey, experience, tips which have benefited our students one way or the other.
What's the latest trend when it comes to baking and patisserie? What is one food (pastry) trend you wish would just go away?
Gone are days when whatever was served on the plate by a chef was much appreciated, in simple words a lot of importance was given to the products that were created by the chefs for the guests, but now it is a world of customization, a good chef must understand what his guest wants and then come-up with a product. Customizing product not only delights the guests but also creates an amazing experience. I don't think any trend lasts long, trends change with time, people and several other things. So, I would not want any trend to fade away just like that after all it is a trend for a reason.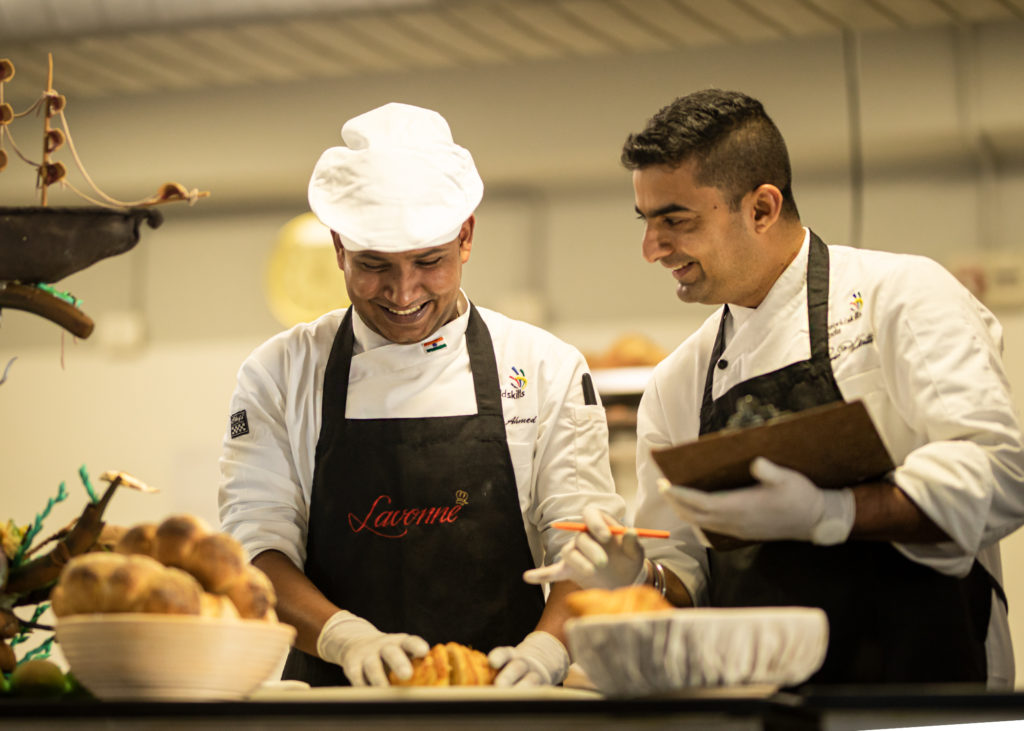 What is your baking style and the philosophy behind it?
Baking is nothing but simple science. My philosophy of baking has always been associated with the history, art and science of baking. Each and every product in the world of baking and confectionery has a past to talk about, with a specific style of art involved in it. I make a little extra effort to understand the scientific aspect of each ingredient involved in baking and how it contributes to the end product.
What's your favourite comfort food? What's your favourite pastry or cake or baked product?
South Indian cuisine is my favourite comfort food, I love Masala dosas. Nothing beats when you start your day with a hot crispy masala dosa accompanied by filter coffee. When it comes to baked products I can never say no to freshly baked croissants.
Who or what was your inspiration to become a pastry chef?
Since my childhood I have seen my mother and grandmother cooking food for everyone in my family. My inspiration has always been my mother. Though she is not a pastry artist but I still believe that her baking and cooking could even go up against most talented chefs in the industry. I always had support of my parents towards my career and they always uplift me to pursue my dreams.
What is your advice to aspiring pastry chefs and chocolatiers?
Every day is a new day and every day brings in new challenges, my simple advice to all the aspiring pastry chefs and chocolatiers out there is to keep yourself updated with gastronomy trends and the new desires of guests. Curate your product with complete involvement of your heart and mind. Conduct a detailed research which involves history, art, and science of a product.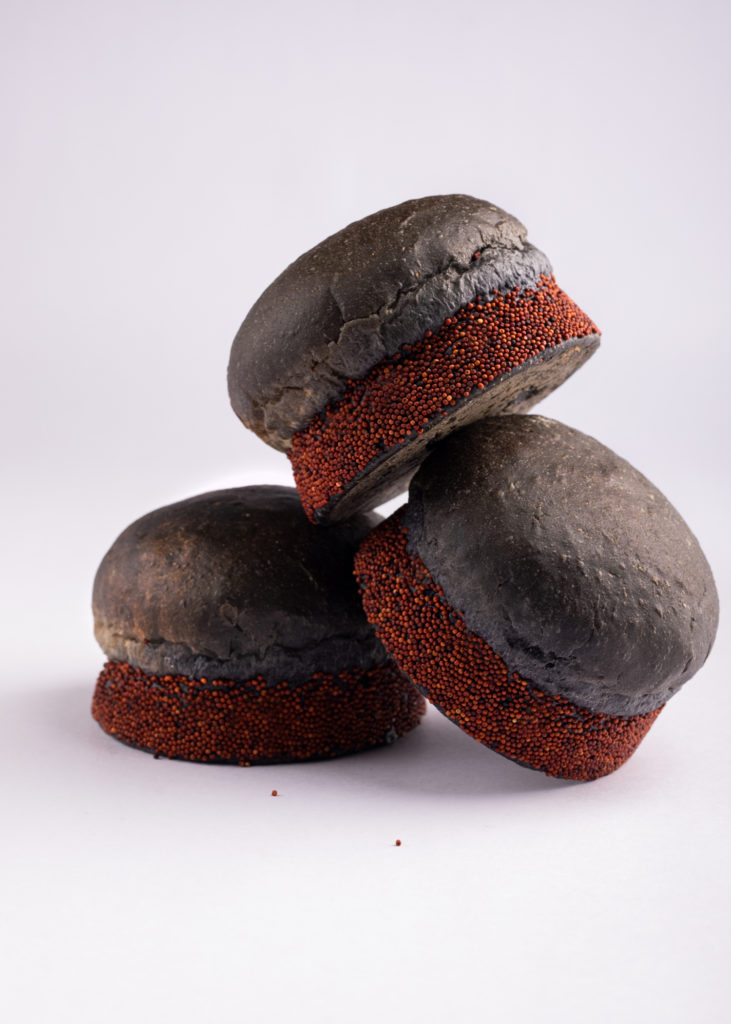 The topic of local food, from smaller, specialized and personally known producers, is becoming more important. What are some of your local partners from whom you source?
I always believe in the concept of local and in-season produce. Each and every region in this world is blessed with a distinct geographical advantage. Sourcing out products from a local producer not only yields you the best available and indigenous products with high quality but also reduces the risk of contamination and damage while importing from other regions. Sourcing out from local producers also has a huge impact on economic opportunities, health and environment.
What would you say is the key/winning feature of your creations?
The most important ingredient in my life is the love I put in while baking. In terms of my creations I give a lot of importance to taste, texture and color. Many of my creations have a story in itself and are a work of art to me.
 Are you offering online courses from your academy?
Lavonne LIVE brings the most sought-after baking and pastry classes online with a series of live video sessions online, taught by our top instructors. Recipes and theory are thought while having all questions and doubts addressed by our team of expert instructors, either live on video, or through text chat.
 Which is the dish you've created that you are most proud of and why?
I think it is croissants that had Bengal Tiger prints over them. The great Bengal Tiger is not only the national animal of India but also an epitome of royalty, heritage, culture and pride. India accommodates almost half the population of tigers in the world. The magnificent animal walks with pride and honour when it walks into the jungle and therefore called as the lord of jungle. Tiger is one of the species that is at the verge of becoming extinct if proper measures are not taken in conserving them. This is my tribute to the majestic creature of the nature, depicting the beautiful and natural look and feel of the tiger in the form of croissants.