WISNU ADIYATMA is the Executive Chef at Renaissance Bali Uluwatu Resort & Spa. A native Indonesian, Chef Wisnu was born and grew up in Bali, Indonesia. Raised in a family with a culinary passion, a wide range of cooking ingredients has been part of his life since childhood. Through his experience in the kitchen, Chef Wisnu has created some iconic dishes that now become the signatures of Double Ikat, such as Babi Guling and Bebek Betutu. Awarded as Best Kitchen Manager during FHT Salon Culinarie Challenge in 2018, Chef Wisnu built his signature cooking style by harmoniously incorporating modern and classic elements in his cooking techniques and food presentation. During his spare time, Chef Wisnu loves to travel around to search for traditional and unique local delights that will give him more cooking inspiration.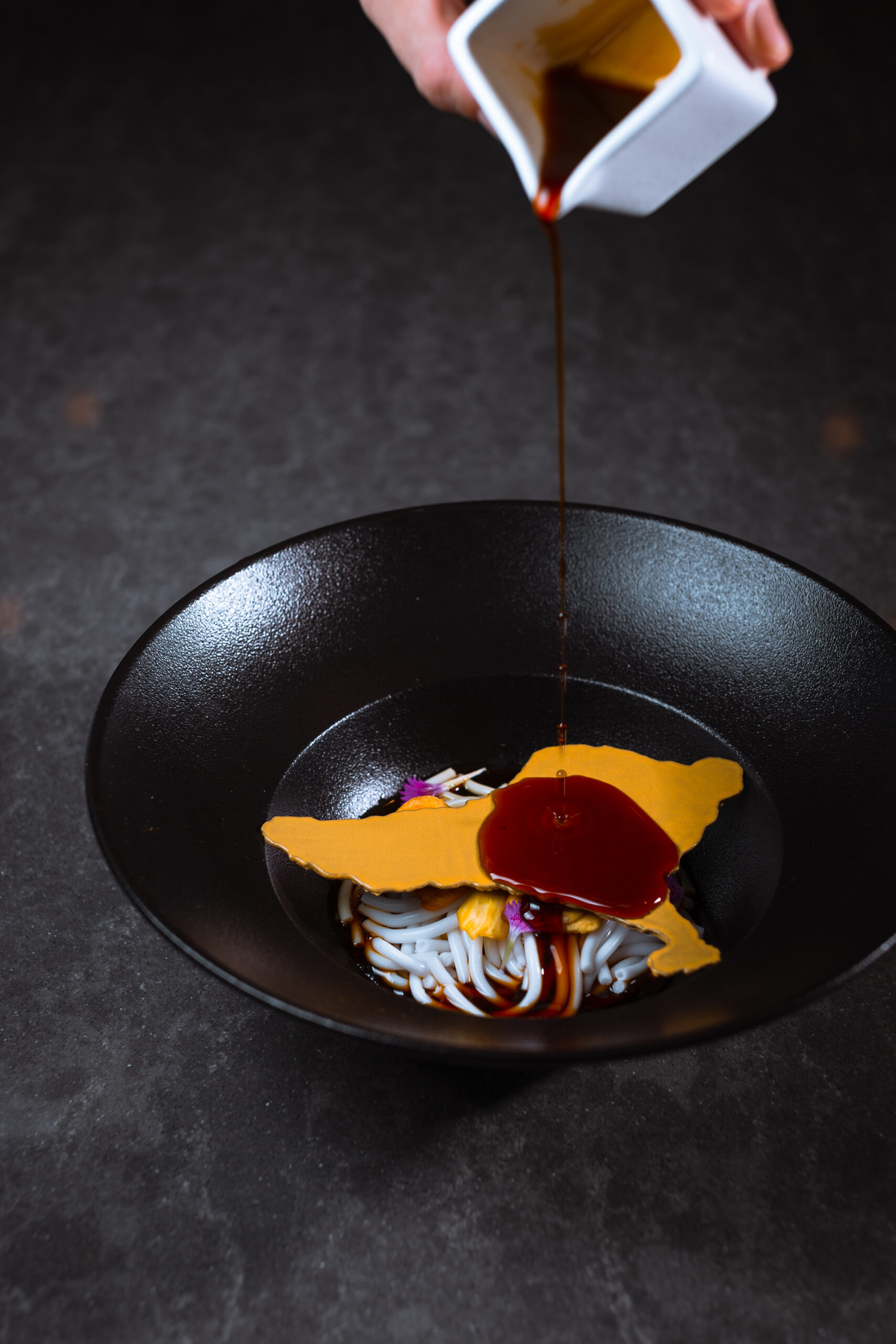 He is inspired by his family and whips up dishes based on time-honored recipes and experiences handed down from previous generations of chefs. "Indonesian cuisine, with its complex flavors, thrives using fresh ingredients cultivated on the fertile soil of the nation. At Double Ikat, we cook only with the freshest, locally sourced ingredients to ensure its quality. Every dish is prepared using timeless recipes with a modern, contemporary approach that will be the star of your culinary experience," he says.
Do you have a favorite time of the year or set of ingredients that you look forward to working with?
I don't have a specific favorite time of the year, but I'm always on the lookout for interesting ingredients that catch my attention during my daily activities. What really piques my interest are ingredients with unique aromas and characteristics. Here in Bali, where I currently reside, March is a particularly exciting season for me as it's when many seasonal fruits and vegetables are at their peak in terms of quality and taste. During this period, I enjoy experimenting with these seasonal ingredients to create new dishes and explore fresh ideas and concepts. It's a time of culinary inspiration for me, and I love the challenge of working with these vibrant, locally-sourced ingredients.
 What would you do if you weren't a chef?
Haha, if I weren't a chef, I'd likely pursue a career in music, perhaps being a part of a band. However, it's a bit of a humorous dilemma since I'm not particularly skilled in singing or playing musical instruments. However, on a more practical note, if I weren't in the culinary world, I believe I'd become as a salesperson. I have a passion for convincing people to try products that I'm enthusiastic about, and I enjoy sharing my love for things I believe in.
  Do your personal preferences influence the menu at all?
Absolutely, my personal preferences play a significant role in shaping the menu. I believe in giving 100% my best to every customer, so the dishes that I serve to our guests have been personally tasted and loved.  As a Chef, I got the opportunity to travel to many places, and this allows me to draw inspiration from various culinary traditions and experiences. I don't have any specific, fixed preferences, but what truly excites me is the combination of flavors and textures in the dishes I create. I aim to bring a diverse and exciting range of culinary experiences to the table, driven by my passion for exploring the richness of flavors and ingredients.
What do you think is the most over-hyped food trend currently?
 I believe the most over-hyped food trend currently is the excessive focus on fancy, visually striking presentation and the use of imported ingredients that often have a large carbon footprint. The trend that's gaining more attention and is more important in my opinion is the emphasis on taste, quality, and the sustainability story behind the dishes. Many chefs are now shifting towards showcasing their local cuisine, using locally sourced ingredients, and highlighting the sustainability narrative of their dishes on their menus. This trend seems to be gaining momentum and will likely continue to be a key focus for the next few years. I believe what matters most is not about how extravagant a dish looks but about the impact it has on the taste buds and the planet.
 When are you happiest?
I think, like most passionate chefs, I'm at my happiest when I'm in the kitchen, whether it's working alongside my team, experimenting with new techniques, or exploring my favorite ingredients. It's in the kitchen that I find immense joy and excitement. Whether we're sharing the art of cooking, carrying out our daily operations, creating new dishes, trying out fresh recipes, or simply having fun with new kitchen gadgets to satisfy our curiosity, those moments in the kitchen truly light up my culinary world. It's a place of inspiration and fulfillment for me, and I'm always at my happiest when I'm in that creative space.
 When you're not in the kitchen where can you be found?
 When I'm not in the kitchen, you'll often find me in the gardens, particularly in my hydroponic garden. I have a deep passion for growing my own ingredients, including beautiful micro herbs and fruits from the house garden. It's not just a hobby; it's a lot of fun to pick these ingredients fresh and incorporate them into beautiful dishes. Gardening is my way of staying connected to nature and ensuring that I have access to the freshest and most vibrant ingredients for my culinary creations.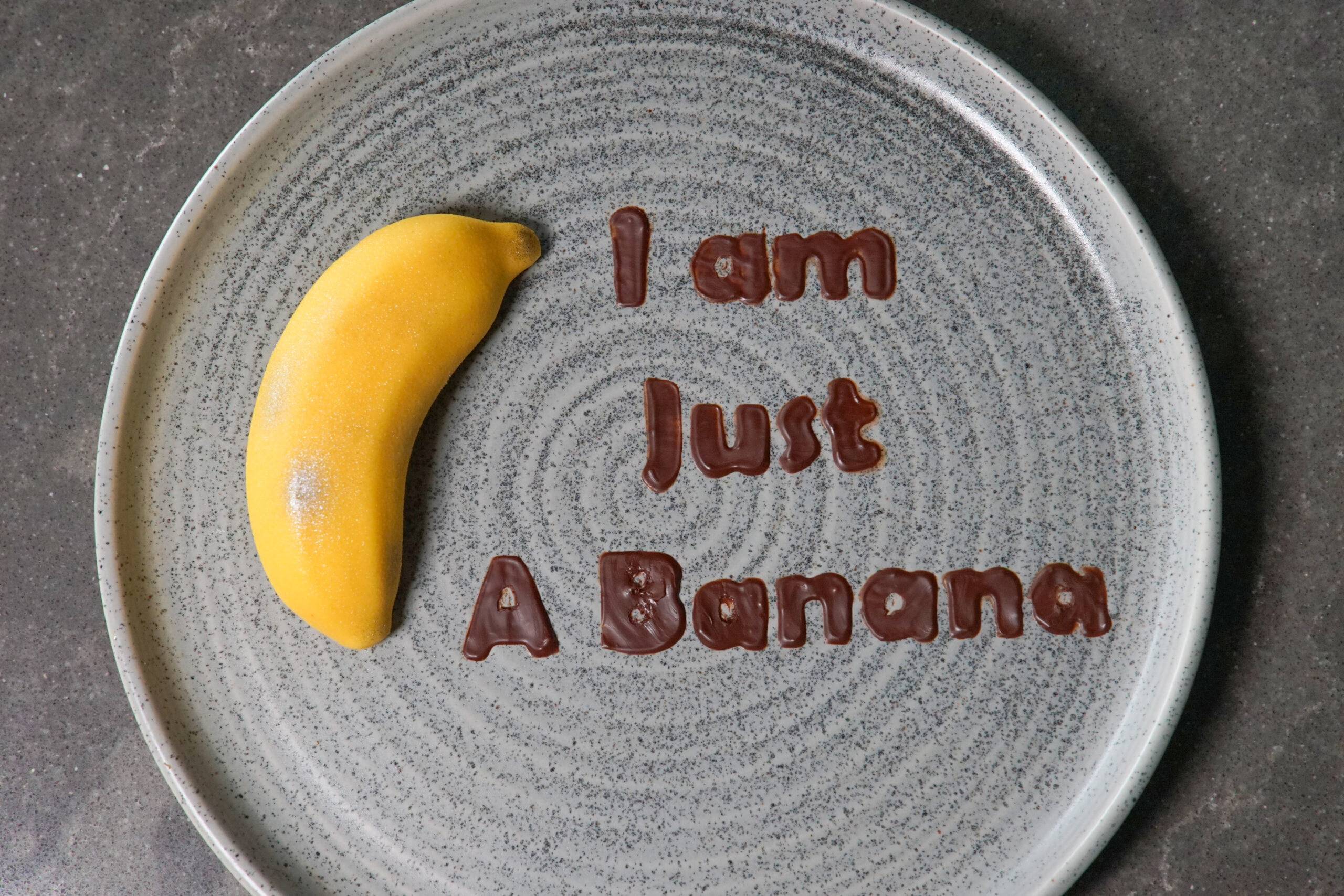 Where is your favourite place to dine?
Wow, there are just so many incredible dining spots in Bali, making it hard to pick a single favorite! If I had to narrow it down, here are my top three places to dine:
Warung Ibu Mangku Kedewatan in Ubud: This spot offers an authentic Balinese dining experience with traditional Balinese house restaurant design and concept. It provides a unique and different atmosphere, making it a favorite for me. The authentic Balinese cuisine they serve is a true delight.
Locavore Restaurant in Ubud: Locavore is another top-notch restaurant in my book. Their commitment to locally sourced ingredients, the stories woven into every dish, and their modern culinary techniques combine to create one of the most memorable dining experiences. It's a place where creativity and tradition come together in a fantastic way.
Red Dragon Ramen House in Dewi Sri Street, Badung: If you're in the mood for delicious ramen, this place is the go-to. They've been serving incredible ramen since day one, and it's a must-visit spot for anyone who loves this classic comfort dish.
Bali truly has never ending list of dining options, but these are some of my personal favorites for various reasons, from authenticity to creativity and great taste.
 What's your favorite takeaway or comfort food?
My all-time favorite takeaway or comfort food has to be Nasi Goreng. It's a go-to comfort dish for many Indonesians, including myself. A simple plate of Nasi Goreng, accompanied by some pickles and crackers, can instantly bring happiness and satisfaction. It's a classic dish that never goes wrong and is sure to fill you up with its delicious flavors.
What makes the local food scene so exciting?
 I think what makes the local food scene so exciting is that it's not just about the food itself; but rather a rich combination of culture, tradition, stories, seasonal ingredients, and much more. All of these elements come together to create unique dining experiences that travelers often seek. Furthermore, local food scenes are closely associated with locally sourced ingredients, which are typically found in local markets. These ingredients, including the tastiest fruits and vegetables, are often picked at their peak ripeness, resulting in a superior flavor profile. Local food scenes not only provide a cultural experience but also a culinary one, where you can savor the true essence of a destination through its local dishes.
Which is the dish you've created that you are most proud of and why?
I have two dishes that I'm incredibly proud of, and each holds a special place in my heart. The first one is Babi Guling Gianyar. It's a slow-roasted whole suckling pig with coconut husk, and it represents festivity and tradition. The recipe for this dish has been passed down through my family, and it's a dish that we prepare together during Balinese festivals and ceremonies. It's not just about the taste but also the spirit of sharing and togetherness that this dish embodies. It's a culinary tradition that brings my entire family together, and that's what makes it so special.
The second dish I'm extremely proud of is Ikan Bakar Jimbaran. It's grilled fish over charcoal, glazed with a chili relish and palm sugar. This dish is all about showcasing simplicity, the freshness of seafood, and the rich flavors of locally sourced ingredients. It's a dish that truly captures the essence of the local cuisine and the vibrant flavors of our neighborhood.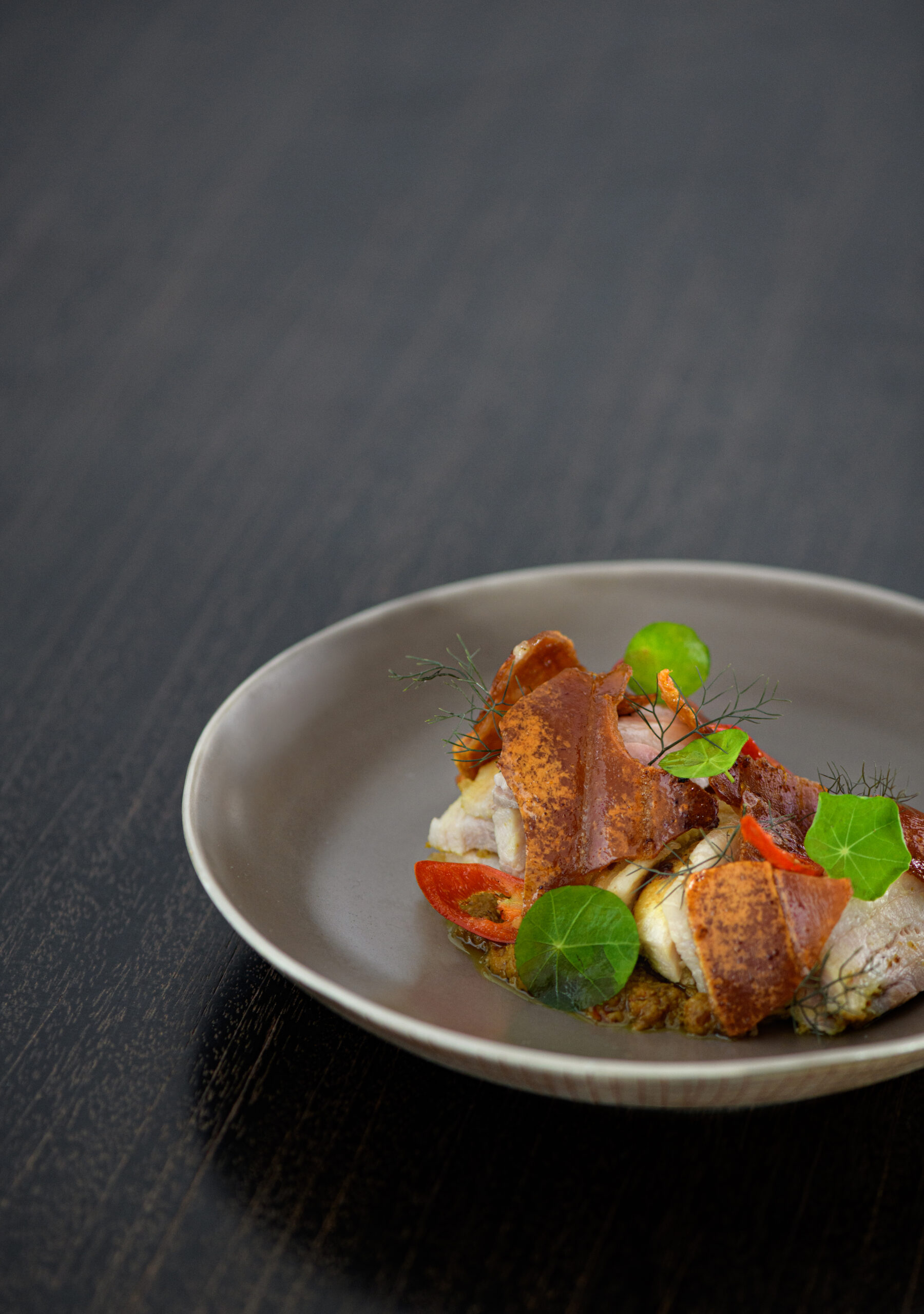 You're having friends over for dinner tonight. What's on the table?
 Definitely Ikan Bakar Jimbaran with several kind of sambals
Name your favourite city that has it all: food, culture, and nightlife.
 Bali of course.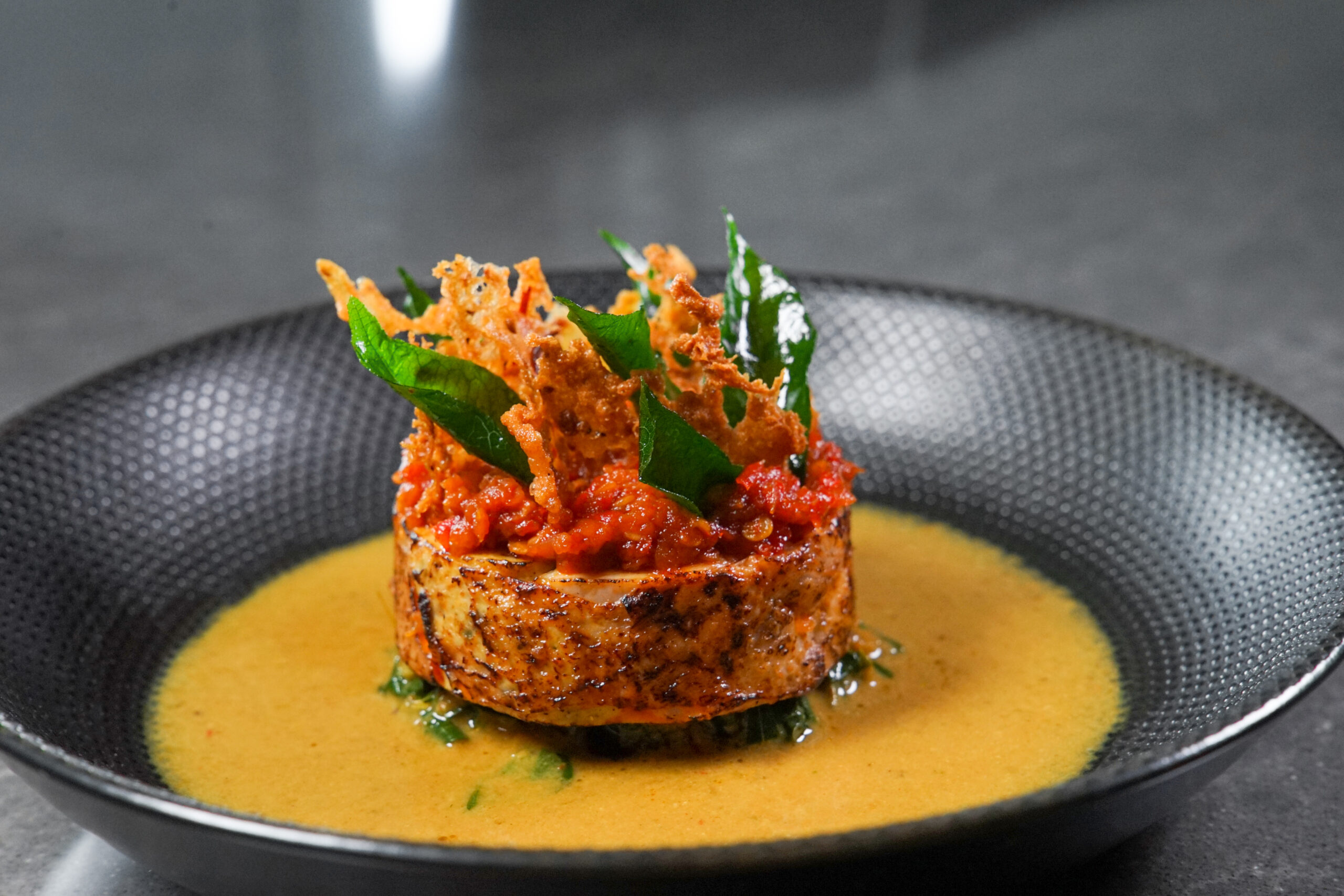 Can you tell us more about the cuisine at your restaurants?
Certainly! At Renaissance Bali Uluwatu, I have three distinctive restaurants under my supervision, each offering a unique culinary experience:
Clay Craft Restaurant: This is our all-day dining restaurant, where we showcase a diverse range of international cuisine. Our menu at Claycraft Restaurant caters to a wide array of tastes and preferences.
Roosterfish Beach Club: With tagline ocean-inspired dining experience, we leverage on the bountiful resources of our waters. Approximately 80% of the menu here is centered around locally sourced seafood.
Double Ikat Restaurant: Our signature restaurant, Double Ikat, specializes in authentic Indonesian cuisine with a modern approach. We take traditional Indonesian dishes and elevate them with contemporary techniques and presentations, resulting in a unique fusion of flavors that celebrate the richness of Indonesian culinary heritage.