Vikas Kapai – General Manager, Sofitel Mumbai BKC brings over 30 years of distinguished hospitality experience, as he diligently leads Sofitel Mumbai BKC, the flagship property of Sofitel Hotels & Resorts – an ambassador of modern French style, culture and art-de-vivre around the world. In his role, Kapai's key responsibilities include planning, coordinating and overseeing all activities of the hotel, as also ensuring the hotel's strategic growth and popularizing the brand's ethos in the country. Sofitel is part of Accor, a world leading hospitality group consisting of more than 5,000 properties and 10,000 food and beverage venues throughout 110 countries.
With over a decade's experience in the hospitality industry, Kapai has held leadership roles with major brands such as Hyatt, Hilton and Marriott. In his previous role, Kapai was appointed as the Vice President – Hospitality, at The Indian Film Combine Pvt. Ltd., to overlook asset management and operation requirements. Vikas Kapai is an alumnus of the Institute of Hotel Management & Catering Technology, Pusa, New Delhi with a digital certificate from Cornell University on strategic thinking, leading people to higher performance and developing a coaching mind-set for engaging the workforce. He is a revenue focused strategist with commanding capabilities in quality operations, combined with a humane and effective style. He has an astute understanding of sales and marketing and his appreciation of gastronomy covers an international range. He is currently based in Mumbai with his wife.
What makes Sofitel Mumbai stand out from other properties you've worked in?
Sofitel Hotels & Resorts is a French luxury Hospitality Brand of the Accor Group, with over 120 five-star deluxe hotels over the world. Sofitel Mumbai BKC – the flagship property of Sofitel Hotels & Resorts in India, presents a perfect mélange of the French way of life and warm Indian hospitality to its guests. What sets Sofitel Mumbai BKC apart, is the grandeur that is reflected in it's unrivaled facilities and personalized service from the heart. The hotel is strategically located in the central business district of the city – the Bandra Kurla Complex and is designed specifically for the global traveler, offering multifaceted experiences in cuisine, entertainment and relaxation. 302 rooms and suites, cutting-edge meeting spaces, the Club Millésime Executive Lounge, a wealth of dining options, Sofitel SPA, Sofitel FITNESS, a proficient hair & beauty Salon and a serene open-air pool, make this luxury hotel a haven for both business and leisure travelers.
Who is your typical customer? 
Being in the business hub of India's financial capital, Sofitel Mumbai BKC is typically a corporate hotel that mostly caters to CXO level of customers such as MDs, CEOs, Consul Generals, Ambassadors and similar high-level clients.
During these unprecedented times, we have also catered to corporates who prefer to create their own corporate office or working environment for their employees, in a hotel room. Sofitel Mumbai BKC can provide rooms, a well-equipped business center, meeting rooms and banqueting spaces depending upon the customer's requirements, as well as a clean, sanitized, safe and secure environment to work in, thanks to our Accor ALLSafe programme. Corporates know and understand that with a luxury environment and strategic location in the heart of Mumbai that the hotel offers, they would be paying a premium as rentals elsewhere. In fact, hotels would offer value added services, free valet parking facilities and an optimum pricing, which a normal rental office space would not. Having said that, we also cater to families who check-in to the hotel for frequent staycations, to simply relax, rejuvenate and reconnect with each other.
If you could plan a one-day itinerary for guests looking to explore Mumbai, where would you send them?
Mumbai – popularly known as the 'City of Dreams' has many touristic spots and places that our guests could visit. Our well-informed and experienced Concierge team has designed a one-day itinerary that covers the major destinations within the city such as Dhobi Ghat, Gateway of India, Elephanta Caves, Mausoleum of Haji Ali, Chhatrapati Shivaji Terminus (C.S.T.), Prince of Wales Museum, Marine Drive, Chowpatty, Bandra Worli Sea Link, which give the guests an overall cultural, architectural and historical overview of the city.
Building the right team is crucial for a property's success. What are the key skills you look for when hiring new employees?
Finding the right talent is a critical factor for any company's growth and success. When hiring new employees, the key skill sets that we look out for are good communication, strategic thinking and planning skills, leadership qualities to help build an empowered team, should be guest focused, a complete team player and should have commercial awareness and business acumen. Of course, basics like job knowledge, courteousness, a pleasing disposition are also essential and important factors to look out for, especially in our hospitality industry.
What is the USP of your hotel?
Sofitel Mumbai BKC is a French luxury hotel and the flagship property of Sofitel Hotels & Resorts in India. It offers guests a perfect mélange of the French way of life and warm Indian hospitality amalgamated with unrivaled facilities and personalized service from the heart. The hotel's strategic location in the geographical heart of the city, gives it easy access to major highways and tourist attractions in South and North Mumbai via the Bandra-Worli Sea Link and the Eastern and Western Express Highways. With the National Stock Exchange, consulates, banks, hospitals, international schools, major corporations and The Bharat Diamond Bourse – the world's largest Diamond Bourse in it's neighbourhood, the hotel has found home in the burgeoning business hub of the country's financial capital. The luxury hotel is also strategically located to provide convenient access to both the domestic and international terminals of Mumbai's Chhatrapati Shivaji Maharaj International Airport.
 What is the one dish that guests have to try when at your hotel?
Sofitel Mumbai BKC offers a gastronomical extravaganza with five eclectic restaurants and bars offering diverse cuisines and a variety of choices. However, if there is just one dish that I had to recommend, which guests must to try when at our hotel, it would be the delish Nalli Nahari from our award-winning signature restaurant Jyran – Tandoor Dining & Lounge.
2020 was a challenging year for the hospitality industry. In your opinion, how will travel trends change in the second half of 2021?
The hotel business, as we know it today, has changed. The COVID-19 crisis has had a huge adverse impact on the travel, tourism and hospitality industry, with the state of affairs still remaining uncertain even today. Many hotels and airlines are struggling to stay afloat due to the spread of the pandemic, lock down situations across the globe and with the latest reports doing the rounds that we might witness a third Coronavirus wave in India, it has dampened sentiments further. The only hope is that as more and more people get vaccinated the world over and flights resume with travel restrictions lifted across countries, will we see a resurgence in corporate, MICE and wedding business.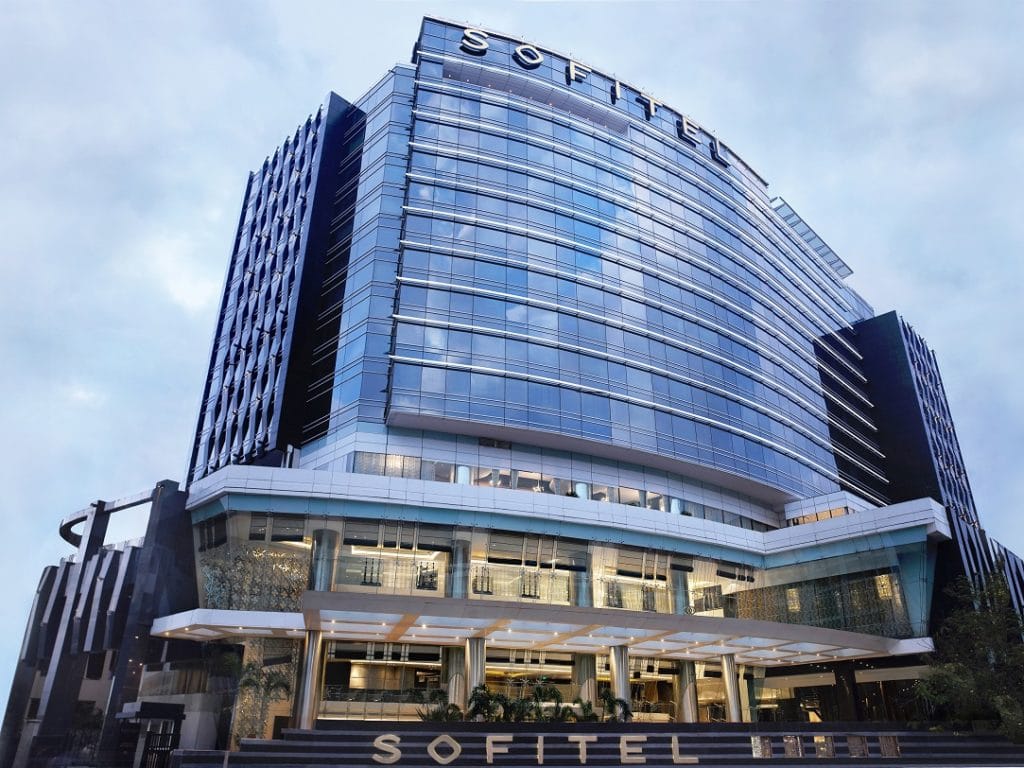 Was a career in hospitality something you always dreamt of?  What is your advice to aspiring hoteliers? 
Yes, a career in hospitality is always something I wanted to pursue. As I love challenges, this was the perfect industry for me to be in. When you're in hospitality, you can be rest assured that no two days will be the same. Every day is a new experience, a new guest to meet, a new challenge to face, a chance to do something fresh, new and exciting. What I love most about being in a hotel is the discipline, especially in planning, preparation and dedication.
My advice to aspiring hoteliers would be:
Have patience and be adaptable as this industry requires and demands hard work, dedication and long working hours.
The more time you spend in this industry, you have an opportunity to grow and maybe even become an entrepreneur someday, for example, the launch of Postcard Hotel, Samhi Hotels, etc. that are growing fast and attracting the attention of a lot of travellers.
Commercial awareness is important; you need to be aware about brands, their strengths, weaknesses, their offerings and the key people in the organisation. As a result, research becomes an integral part of a career in hospitality.
Social media plays an important role too. The world is moving towards digitization and so is hospitality. It is very important to be technologically savvy and be aware of the latest developments in the tech world.
Last, but not the least and the most important advice would be to be Guest Oriented and Guest Focused. Hospitality and taking care of others should be at the very heart of every individual working in a hotel.
Which cities are your favorites for: 1) food 2) history 3) fashion?
I have traveled to a number of places and cities the world over, but the answer to this in my opinion would be Delhi for all three. Delhi is a unique melting pot of art, architecture, history, culture, cuisine, fashion and much more, and is home to some of my favourite dishes, styles and stories.
You have worked in several cities, which is your favorite city for work and play?
My hospitality career has taken me to different locations, but my favourite city for work and play continues to be Mumbai. Rightly known as 'A city that never sleeps', Mumbai is the country's pulsating centre that not only provides many business and work opportunities, but also has several options to explore for entertainment and night life.
When are you happiest?
Most hospitality business leaders would say that happy guests make them the happiest. While this is true, for me, happy employees make happy guests and so I am the happiest when I see my team happy and working together as a cohesive unit. Studies confirm that employee happiness correlates with employee efficiency, creativity and productivity. This in turn, transmits on to my guests – proving that happy employees make happy guests. When employees feel appreciated at their workplace, they effortlessly have a positive attitude towards their work and are fully engaged – that positive attitude naturally spills over into their interaction with guests. Happy employees readily strive to deliver high quality service, resulting in increased customer happiness and loyalty and as a result, I am the happiest when I know that my team is happy.