Juca Máximo is a contemporary visual artist, designer, sculptor, illustrator and Brazilian musician. Considered one of the most important emerging artists in South America by Saatchiart, he was elected the third best illustrator in 2018 by Luerzer Archive magazine, featured on the Ello International Portal and awarded in several countries. His work consists of varied techniques such as oil painting, acrylic painting, ink, pens, digital art, 3d paintings, clay sculptures, resins, installations in 3d prints, wood, iron and corian.
Juca can be defined as a 'contemporary expressionist', as his work is marked by a dramatic character, emphasizing "strong feelings and colors". His works are generally made up of fine strokes in pencil or pen, completed with vigorous brushstrokes and intense use of paste, over which he deploys shocks of color and aggressiveness, contrasting with the delicacy of his portraits, design and sculptures. There are feelings, secret traits and aggressiveness on the screen. "I seek with my art to bring some inner discomfort, a feeling, something that the person looks and feels that there is something else in there," he says.
What's your artistic background?
I studied advertising, but I was mostly self-dictated. Painting, drawing, sculpturing, welding, carpentry, I learned mostly by myself, reading, watching vídeos. I like to learn with my own method.
What's integral to the work of an artist?
I believe that work and private life should be integrated. From that principle, I believe we have to love what we do. Therefore, the most essential thing for an artist or any other job, is that work and life must be loved as a whole. It seems quite clichéd to say this, but very few follow it to the letter. Answering this question more technically, I believe that what an artist can not lack is originality. You can be the best painter, or the best draftsman, but you must first of all be original. I believe that in the combination of various techniques and experiences you've lived, you find some originality.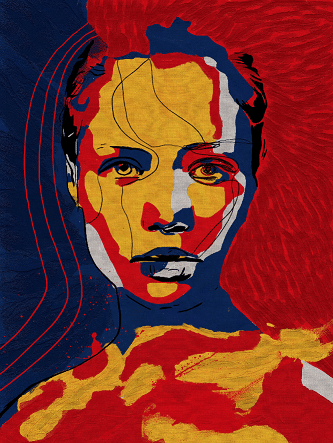 What role does the artist have in society?
The main role of an artist is to live his art, not making art for a specific purpose without having the experience of living what he produces. I think the more you live and the more you believe in what you conceptualize, what you say, the more you instigate people. I have a mission, which is to reveal how people feel. All my works have the objective of making me get closer and closer to achieving my mission in life.
What art do you most identify with?
I have many references, and they are not from just one style. Every day I see something by Antony Gormley, I like Jonanthan Prince's way of finishing, I like the irrational way Emil Alzamora does his work, and I how Cai Guo Qiang does everything, it's always a great show, it's all very big, creative and impressive. I see a lot of feeling and originality in these artists.
What themes do you pursue?
Gormley always says that art is for the future. If you're going to evaluate my work, maybe I fit in figurative or contemporary expressionism. But I'm always training my mind to be timeless, I believe that some of my works, mainly the ones I've been doing lately, which are sculptures and paintings and installations with various techniques, are works that will still be something beyond a contemporary term.
What's your favourite art work?
Of my works, 'Doralice I' has enormous sentimental value as it is my grandmother and she is no longer with me in life. It's a work that, in addition to having an aesthetic beauty, has an inner beauty, because whenever I see it, it's as if I'm seeing her. From other artists, I really like Gormley's BlockWorks series and the most amazing work I've seen in my life was Cai Guo Qiang's The Ninth Wave.
Describe a real-life situation that inspired you?
I was raised in a house with 7 women, and I watched how they expressed their feelings, desires, anguish, how they showed their dreams. This inspired me, no wonder, more than 90% of my work are feelings figuratively represented by women.
What jobs have you done other than being an artist?
I worked for 10 years as an Art Director in advertising, illustration, music and design agencies. Today I use everything I learned in my works.
Why art?
To be quite honest, I never found myself wondering why art. When I was 13 I got to know art through music. At that moment I remember feeling something like: It's the first time in my life I not only feel, but I was creating feelings. Art for me is the freest way to create feelings, tell stories, to touch people. Today I understand we can do this with music, painting, contemporary art, writing, performance, etc.
What is an artistic outlook on life?
I believe that there are several artistic visions, there are artists who fight for causes, others who record historical moments, express what they feel, or just represent their experiences in a beautiful or thought-provoking way. As an artist, I see beauty in life, I see the importance of living your best representation. I see that we need to live what we should live as the essence of life. To live what is inside of us.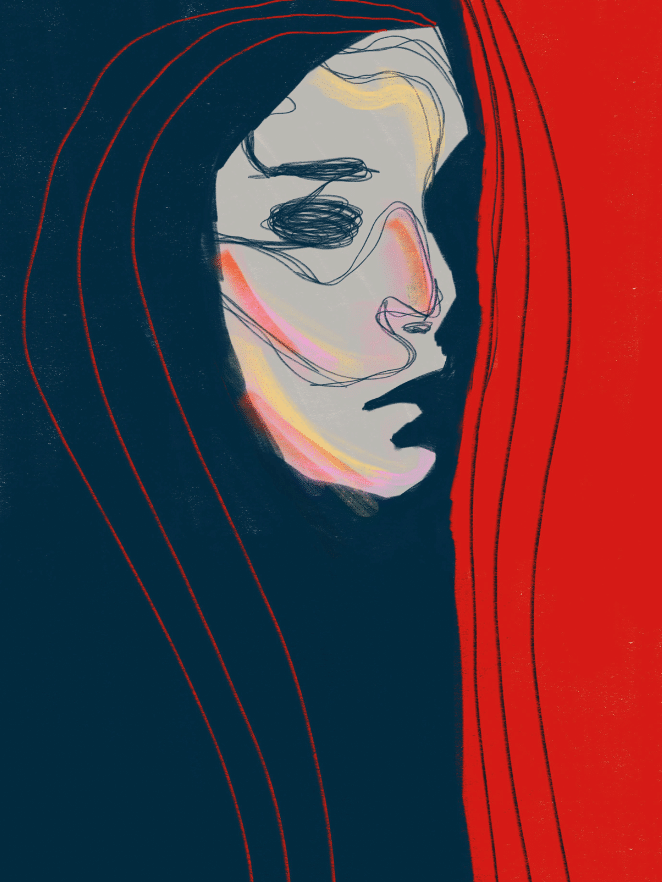 What memorable responses have you had to your work?
The best responses are that when people go into my gallery, look at the works and feel what i have wanted to convey thorugh my work. I talk about many moments of these feelings, I talk about when it is necessary to do a self-analysis and search within yourself what matters, I tell others that there is only today and we need to live in the now, I talk to those who have already found something truly that they need to break with everything they made them believe. These are moments when people receive a start to something they already felt, take it to their homes, to their lives. Like a chance to start to live the way they think is best.
What food, drink, song inspires you?
As a musician, I like good music, specially with arrangements of guitars, piano and cello. Drinking a good wine always helps.
Is the artistic life lonely? What do you do to counteract it?
I particularly like the solitude, my thoughts come into harmony when I'm alone in the studio with my songs. It's my 'zen moment', my meditation. Being alone with my art is a fundamental part of the creative process. I work with feelings, my studies are focused on psychology, psychoanalysis, philosophy of self, mind and time. But of course, at other times, it is necessary to exchange experiences with other professionals and of course I have moments with my family and my sport
 What do you dislike about the art world?
The way in which value is added. We know that it is not enough to have talent, nor to be super original, it is necessary to convince certain people who are at the top of the chain. Super gallery owners, curators of major events and judges at major festivals. After convincing them subjectively, without any criteria, one pays dearly to obtain the best spaces. I believe that will never change in art.
 What do you dislike about your work?
The unwillingness to go back and tinker more with it, when I see that I could evolve something in a job. But then I came across the main concept of all my work, which is to create exactly what I'm feeling at that moment. So when I see something that I can do better, I do it in a new job, because what was done, had a reason to be that way, expressed exactly what I felt and lived in that exact moment, so I just keep moving forward. It bothers me sometimes.
What do you like about your work?
I like the naturalness of how it happens, I don't program much of what I'm going to do. I let it happen, the lines the shapes, I don't control everything, I let it live in me. I'm often working on different series, as I said, the best thing is to do what I feel and let it happen.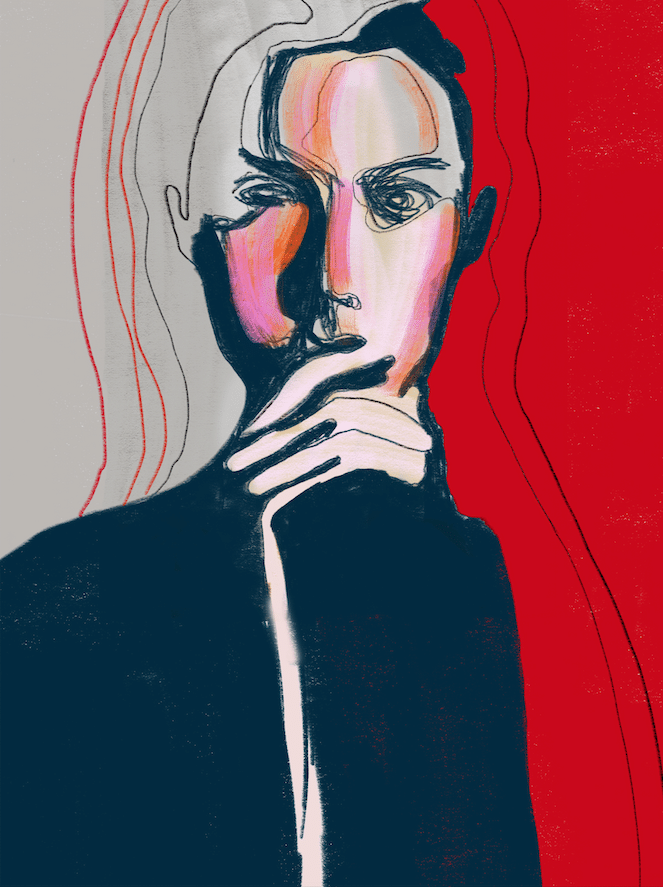 Should art be funded?
I'm an independent artist, I have no galleries representing me, no dealers, no government incentives. Progress is quite painful and often slow, as it just depends on my resource. I believe that art should be supported, yes, as a business. There must be financial incentives, companies giving support and people supporting artists without thinking about something in return, but rather in the appreciation of local art. That's a big need where I live.
 What role does arts funding have?
It's all about culture, we know and this is historical, the more culture, the more understanding of life is found and with that we have a better world. Supporting an artist, a brand, can transform a city, a region, a company. See the example of other artists who went through cities and turned cities into tourist spots, put them on the map of knowledge. Money is fundamental to superior art quality. I'll give you an example, I have many projects in mind, projects that would bring great experiences to people, to the city, but those are projects that require a lot of raw material resources, personnel, installations of civil construction proportions. How to do this without funding? See how much it costs Cai Guo Qiang to do a project like The Ninth Wave? For the Sky Ladder. He had a team of more than hundred people, tons of photos, a balloon. All that requires lots of money.
What is your dream project?
My dream is to run a big installation like Gomrley's Angel of the North. Of gigantic proportions, which would become a symbol for a city. It's one of my projects I'm working on, and I'm going to make happen.
Name three artists you'd like to be compared to.
As far as installations are concerned i would like to be compared to Antony Gormley and Mark Manders. When it comes to creativity and performance, to Cai Guo Qiang and painting to Lionel Smit.
 Favourite or most inspirational place?
Two places in my daily life are the most inspiring: the sea, when I surf, and my studio. Through the wanderings of life, Taipei is the most amazing place I ever had the chance to go.
What's the best piece of advice you've been given?
Use everything you understand and all your life experiences to transform it into something original and that truly represents you.
 Professionally, what's your goal?
My main goal is to make my art reveal the true feeling to as many people as possible, and second, to be on the list of one of those  artists I listed during this interview.
 Future plans?
Living my art and at the same time live my life, all of life's moments which are unique and will never be repeated. And to do this by creating constantly and showing my art to the whole world.