Jonathan McAfee (b. 1982) is an artist working in Evergreen, Colorado. After graduating from Herron School of Art and Design (Indiana University) with a B.F.A. in painting, McAfee began focusing on the figure and developing his expressive application of paint.
He has exhibited in solo exhibitions at the Evansville Museum of Arts, History & Science (Evansville, IN) and Artwork Network (Denver, CO). His numerous group exhibitions include Muses of Mt. Helikon IV at Helikon Gallery (Denver, CO) and The Self-Portrait Show at Gallery 924 (Indianapolis, IN). McAfee was awarded the second annual North American Artist Showcase (June 2016) through Professional Artist Magazine.  He has exhibited his paintings in Los Angeles as part of the Superfine Art Fair (February 2019). His solo exhibition, 'Oh ! Happy Day !', in Indianapolis, opened on June 4th, 2021 and ran through June 26th at the Harrison Centre.
What's your artistic background?
I started taking private art lessons when I was a child and really got serious about pursuing art as an adult when I was in high school. I took all of the art courses my school offered and decided that earning a Bachelor's in Fine Arts was the right move for me.
What's integral to the work of an artist?
To take chances and to challenge yourself. To work as often and as hard as you can.
What role does the artist have in society?
Artists live outside of the mainstream and we follow our passions. It's not an easy career and you often have to figure most things out as you go but by living this way we prove that it's possible to carve your own path.
What art do you most identify with?
I most identify with paintings from the abstract expressionist movement from NY in the 1950s.
What themes do you pursue?
I pursue people and the subtle moments in life that we all experience. I also enjoy creating surreal landscapes with human and animal figures in surrealistic environments.
What's your favourite art work?
My favorite painting of all time? That's an impossible question. But a few of my favorites are 'The Floor Planers' by Gustave Caillebotte, 'Black Reflections' by Franz Kline & 'Stare' by Jenny Saville.
Describe a real-life situation that inspired you?
When I was 15, I was in Chicago visiting the Art Institute and I saw my first Warhol painting in person. It was a floor-to-ceiling portrait he made of Mao and it stopped me in my tracks. It was single-handedly the moment that I knew I wanted to be a professional artist.
What jobs have you done other than being an artist?
I have done almost everything; from waiting tables to being a custodian to working retail and being a public relations account coordinator as well as a liquor store clerk.
Why art?
It's the only profession that I can really imagine myself doing. And although I have many other interests, I can't see myself doing anything else in life that would be as fulfilling while also being challenging.
What is an artistic outlook on life?
I believe that having an artistic outlook on life is trying to see patterns, shapes & colors in the everyday. It's noticing influences throughout artistic practices. It's paying attention to the credits of a movie or show and remembering who was a part of making something great so you can seek them out in the future.  It's having the bravery to know that everything will work out in the end.
What memorable responses have you had to your work?
I have collectors throughout the world, which is amazing! My favorite responses are from younger people who take an interest to my art.
What food, drink, song inspires you?
Any good food made by a talented chef. I am a big fan of bourbon. My favorite song of all time? Probably either "Mad World" by Tears for Fears or "A Change is Gonna Come" by Sam Cooke
Is the artistic life lonely? What do you do to counteract it?
I don't think it is. I am sure for many people it can be by I really enjoy the solitude that it brings. I live a pretty quiet life in the foothills of Colorado with my wife and I like it this way. We don't have much of a social life these days except for a few friends and we really enjoy each other's company so I don't ever find myself lonely.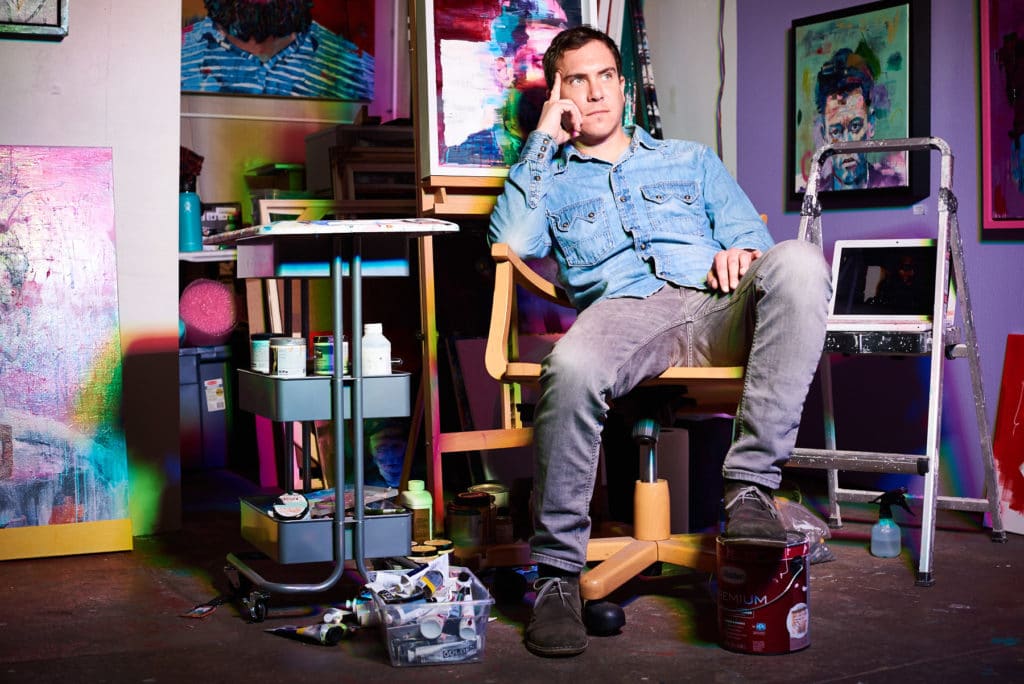 What do you dislike about the art world?
I really dislike the superficiality of it and how often fads change. I don't really consider myself being a part of the proper 'art world'. I am outside of all that and that is a world I don't really belong to nor would want to.
What do you dislike about your work?
I often look back on older paintings and don't think that they are developed enough.
What do you like about your work?
I like the fact that I made it and that I would hang it in my own home.
Should art be funded?
I am not sure I understand this question. If you are asking if artist grants should exist then the answer is absolutely. If you are asking if artists should be taken care of financially because they chose an inconsistent and hard career, the answer is no.
What role does arts funding have?
I am not entirely sure.
What is your dream project?
To have my work acquired by a museum and be put in their collection, on display.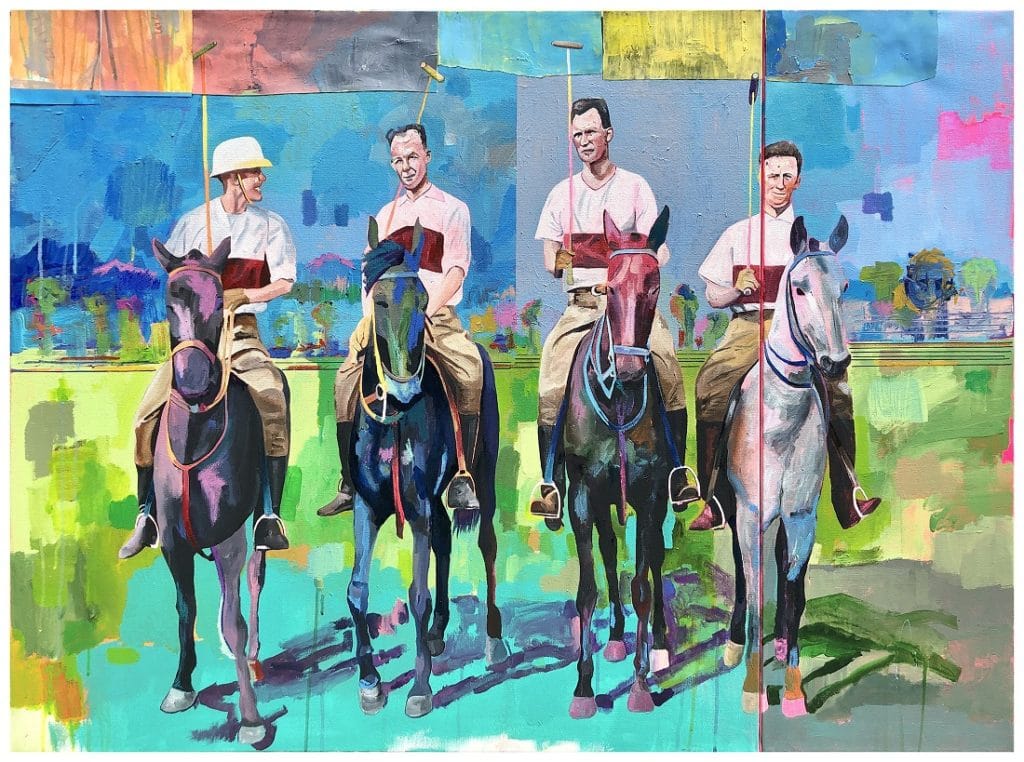 Favourite or most inspirational place?
The Musée d'orsay in Paris.
What's the best piece of advice you've been given?
Don't be an idiot.
Professionally, what's your goal?
To be able to keep making new work and to keep having it sell.
Future plans?
Now that my solo exhibition in Indianapolis has come to an end, my next goal is to try to schedule shows in new parts of the country to expand my audience.