Talia Collective is the first editorial marketplace that aims to eradicate green washing and educates it's customers on sustainability alongside it's curation of conscious luxury fashion, beauty and lifestyle products. Founded by Rebecca Prunali, Talia Collective is a deeply researched edit of the most forward thinking brands in the world, each of which is creating luxurious products using ethical and conscious practices. Customers can discover and shop incredible artisanal brands alongside educational and enlightening editorial that distinguishes eco-jargon from purposeful prose in order to help them navigate the often-exhausting new era of sustainability.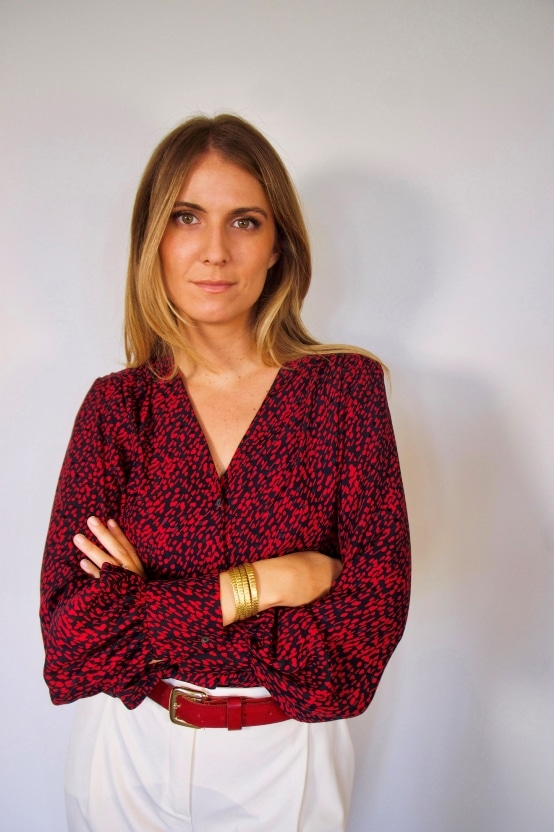 "It's about changing people's perception of sustainability from the required to the desired," says Rebecca.
 Talia Collective takes it's name from the Greek muse of bucolic poetry, Thalia, who navigates the worlds of nature and comedy with a playful attitude. By the same token, Talia Collective fosters a fun and aspirational shopping experience while putting the environment first. 100% sustainable shopping? No, that doesn't exist. But by encouraging better practices and promoting the change makers of our time, Talia Collective believes that a positive shopping experience is possible for all.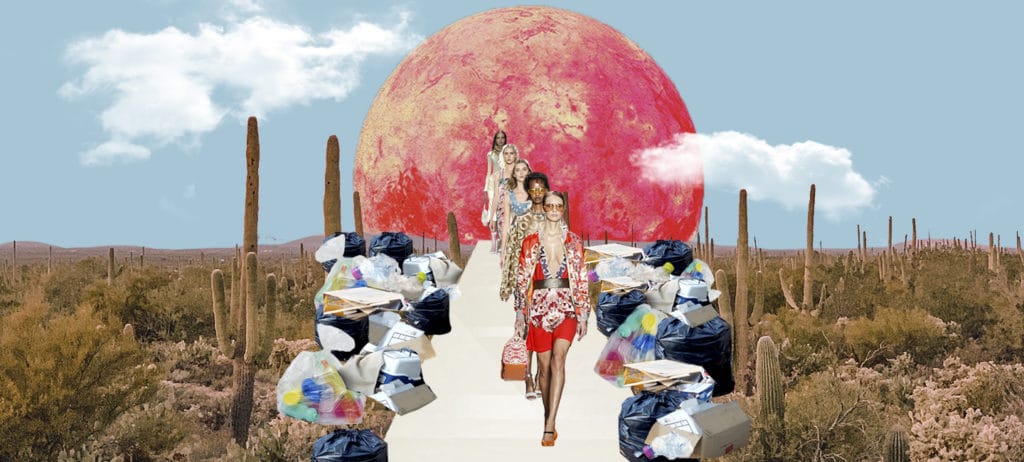 What was the purpose behind coming up with this initiative?
Born in the 90s, I grew up in a consumerist society driven by excessive buying sprees and a need to keep up with changing trends. As time went on, however, I became much more aware of the environmental risks and the impact of mass production on our planet. While researching sustainable fashion brands for my own wardrobe, I noticed a gap in the market for a platform that could combine high-end sustainable products with efficient, appealing storytelling. And so Talia began to take shape in my mind. I realized that in order to inspire people to take steps towards a more sustainable lifestyle, we need to make it aspirational, cool and accessible.
At Talia Collective we want to change people's perception of sustainability from the required to the desired and create a platform with a vertical focus on the topic. Our belief is that sustainability can go hand in hand with luxury and that quality and aesthetics should not have to be at the sacrifice of our environment.
We take pride in introducing our customers to a curated edit of the world's most forward-thinking brands, each of which creates luxurious products using ethical and conscious practices. Alongside this, Talia Collective offers educational and enlightening editorial that distinguishes eco-jargon from purposeful prose to help navigate this new era of sustainability, making it the first hybrid editorial marketplaces out there!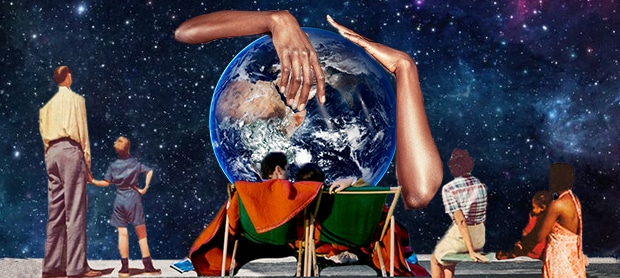 Currently, how many countries has your initiative reached out to and how many more do you intend to reach out to in the future?
We are focusing on building a vertical global community of people seeking to achieve a more sustainable lifestyle, regardless of the country where they are based. At Talia Collective, we showcase brands from all around the globe including South Africa, Nigeria, Italy, Peru and Spain, to name just a few. This is accompanied by editorial content from sustainability industry leaders who offer a global standpoint on some of the most pressing issues facing us today, with contributors to date coming from the UK, Canada, USA and France. We are constantly striving to connect more like-minded people across the globe.
In your opinion how can fashion brands propagate the concepts of sustainability and zero wastage?
Textile waste is one of the main challenges that brands face today, with approximately 13 million tonnes ending up in landfill each year. It is therefore key for them to produce collections that use every inch of their materials in an effort to reduce this and the subsequent greenhouse gases produced. A great example of this is Hermes' Petit h line, which creates unique products from materials other Hermès métiers have not used. This is what they call 'Creation in Reverse'. Further on, I think that it will be essential to reduce seasonality and establish a 'new normal' within the fashion industry that focuses on educating and inspiring consumers to buy fewer but better pieces that they will treasure for many years to come.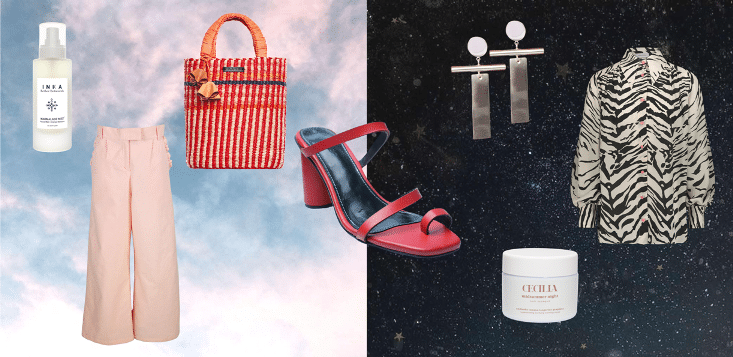 What do you consider the most important facets of the fashion industry globally?
I think that one of the most important facets of fashion is the role it plays in communicating a message. It has always been a powerful tool for individuals from every walk of life to express their identities, whilst others such as anti-war designer-campaigner, Katherine Hamnet, with her collection of slogan t-shirts, have put it to use in protesting something and driving positive change. Even celebrities are using this non-verbal form of communication as shown at the 75th Golden Globes, with many dressing in black to express their support of the political 'Time's Up' movement.  Designers really have the power to influence and change what is the second most polluting industry in the world.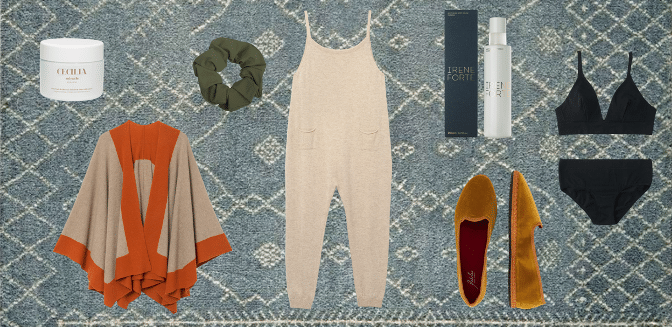 How would you describe your personal style?
I love timeless and comfy pieces. Give me a pair of vegan sneakers, wide-leg trousers, a recycled cashmere turtleneck and a blazer and I'm done!
Which are some of your favourite fashion brands?
Thanks to my job, I constantly discover amazing independent brands and I'm thrilled to have some of my favourite discoveries appearing on our new marketplace, which is due to launch next month. These include Aessai for luxurious knits, The Ethiquette for a fancy night out and C'est la V, for a smart and fun every-day style.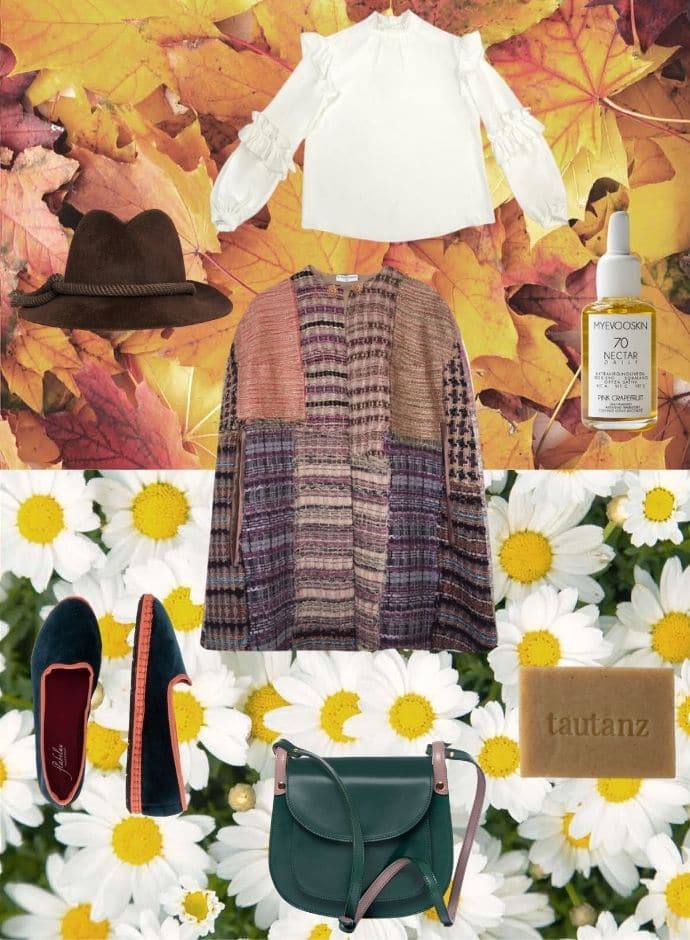 2020 was a challenging year for the fashion industry. In your opinion, how will fashion trends change in 2021?
It's no surprise to have seen fashion sales fall during the pandemic but what it did do was raise awareness of and champion purpose-driven businesses. Consumers are questioning how they spend their money and, now more than ever, they seek brands that align with their personal values and beliefs. They want their purchases to be meaningful and brands and designers will need to adapt to this if they want to survive.
How has the pandemic changed the way you work?
The pandemic and lockdown have been hard at times but they have also given me the time to turn an idea that I have had in mind for many years – Talia Collective – into a reality. I hope to maintain the momentum and good practices that I have put in place during the lockdown phase and continue working towards attaining the goal I had in mind: to inspire shoppers and readers to take more steps towards conscious living.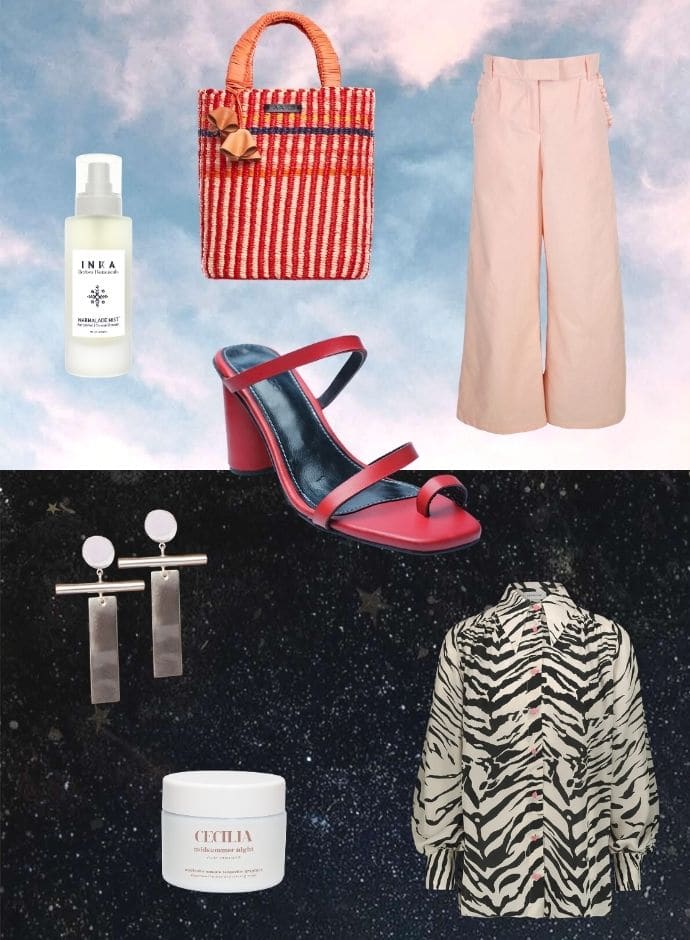 What's the best piece of advice you've been given? 
Follow your gut feeling and be confident. They are more powerful than a business plan.
Which cities are your favourites for: 1) food 2) history 3) fashion
The gastronomy scene in Santiago de Chile blew my mind. From fine dining options like Ambrosía, headed by chef Carolina Bazán, to more relaxed food and wine pairing experiences, this city is incredible! Bocanariz in the Lastarria district is also a must. For history, whilst this might sound like a cliché I would have to say my city of Rome is number one. Despite having grown up there, Rome still has the power to constantly surprise me with its exceptional beauty and rich history. My number one tip is to always look up, to appreciate the colourful facades, gilded ceilings, intricate domes and Rome's magical light. For fashion, the Neve Tzedek neighbourhood in Tel Aviv really impressed me with its small boutiques that showcased independent Israeli brands with a hint of French influence.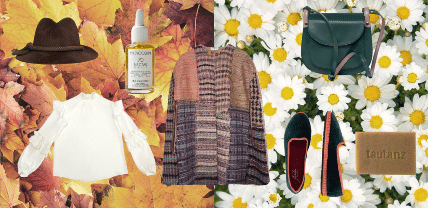 At work, what is your most challenging activity and why?
We are a new start-up which means my daily schedule can get very hectic. I'm lucky to find time for lunch on some days! However, I am learning to find a healthy professional and personal balance and, whilst it's still a work in progress, I am getting there.
What is your advice to aspiring fashionistas and fashion consultants? 
Find what fits you and expresses your inner beauty, something valuable and everlasting. Buy fewer pieces and only those that give you confidence.