Srimahadeb is an Indian painter who at present exerts an immense influence on the development of art and culture in the land of Bankura, situated in the western fringes of the state of West Bengal. Given the sheer volume of paintings, sketches and other forms of modern art his harvest in the field of art is prodigious.
In a culturally rich state like West Bengal, it is difficult to establish a painter's creativity due to the presence of many well-known contemporaries. But Srimahadeb at such a young age has established himself as an honest patron of art and culture. "The most beautiful thing we can experience is the mysterious. It is the source of all art and science" said Albert Einstein. Srimahadeb's journey through these mysterious labyrinths of the experience of painting and other forms of art has not been very smooth and entertaining. But like any great artist he was more interested in the journey than the end of it. The culturally rich and fertile land of Bankura with its traditionally rich artistic fervor provided him the breeze to sail through the uncharted Seas and oceans of earth and architecture. Bankura surely has found another of her great sons who carries the potential to explore the world for displays and exhibitions of his paintings and make the district and the nation proud.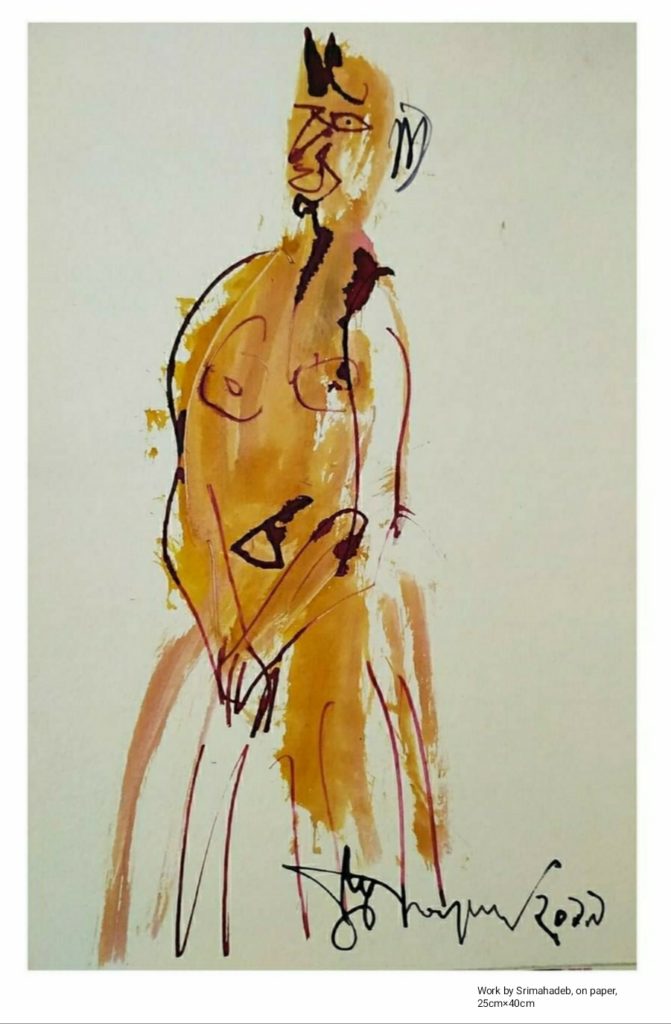 What's integral to the work of an artist?
Awareness – The ability to spotlight an issue. First to yourself and then as an offering, through your art, to others. Controlled focus – Finding the essential in a concept. This is not necessarily only a cognitive action. Think of the art of children. How uninhibitedly they create from emotion.
Clarity – The ability to intuitively communicate complexity through your chosen medium. A very personal, intimate knowledge of your medium.
There can be no lie when your medium speaks to you. It's a communication from the heart. This is how you find yourself looking back on a lifetime of interacting with your art. It's compelling. A willingness to engage. A curiosity to explore.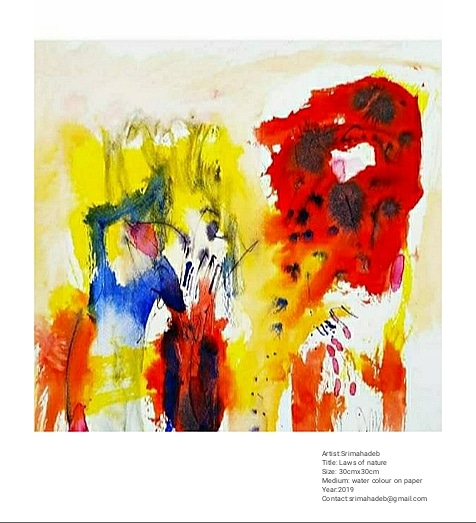 What role does the artist have in society?
In any society, the role of an artist is to convey the unspeakable. Art is meant to be a language that translates what cannot be spoken. Although some art is the spoken word, most art is not to be taken as a literal interpretation in that sense.
Art 'speaks', so in that sense the artist has a communication going with society and as such, the only duty/responsibility is to craft and create art with that awareness. There is no right or wrong way to do this; it is the element that individualizes an artist's vision. Basically, it is about the purity of intent. The intent can be many different things, and society may judge that intent, and may even get it wrong but if the artist believes in their vision they are exempt from responsibility for the judgments others make.
Ultimately, the purpose; the societal benefit which the artists serve is to re-boot and free the human mind. Artists have the ability to both detect and express the essence and the ideal of what they perceive. A good artist can cut through the confusion of the world around us and create a simple or exact expression which everyone can grasp. This frees the mind. It frees our attention which gets literally stuck upon the problems and confusion of life, and re-boots our minds to take on the world from a fresh starting point.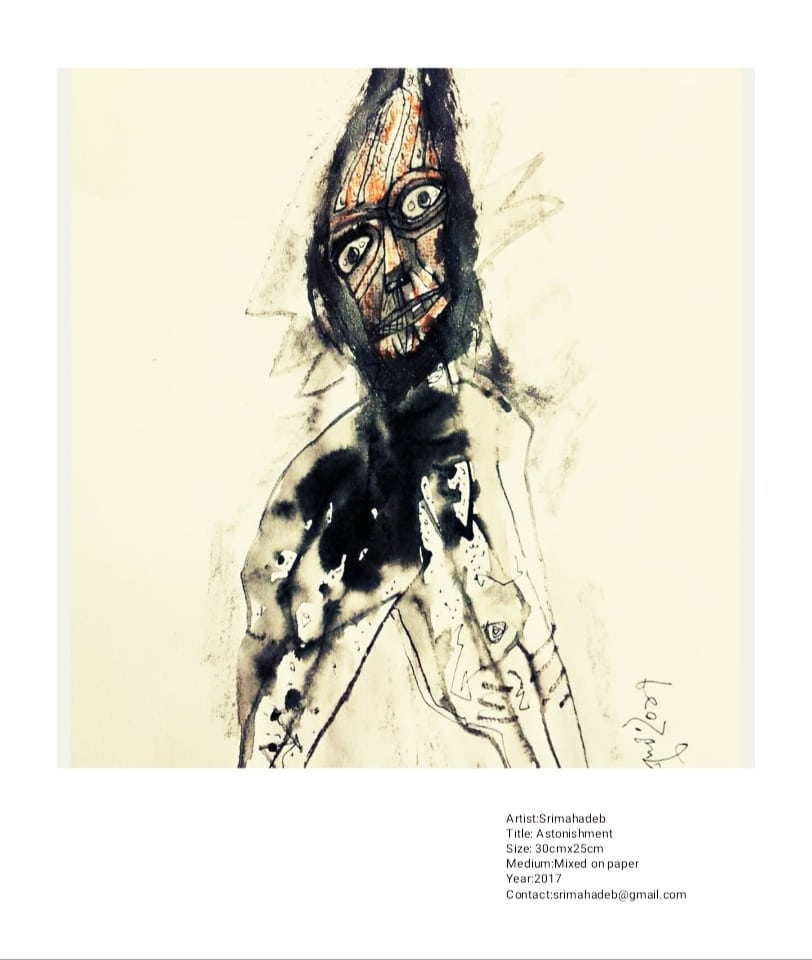 What art do you most identify with?
I explain myself with contemporary language. I am especially encouraged by form of our folk-world. I like to convey this earthen emotion in my artworks.
What theme do you pursue?
Through memories of my childhood I recall the rustic cradle of a remote village of district Bankura. I would lay on the grass and stare up at the layers upon layers of stars in amazement. I frequently try to invoke a similar visual by layering shapes, lines in my work.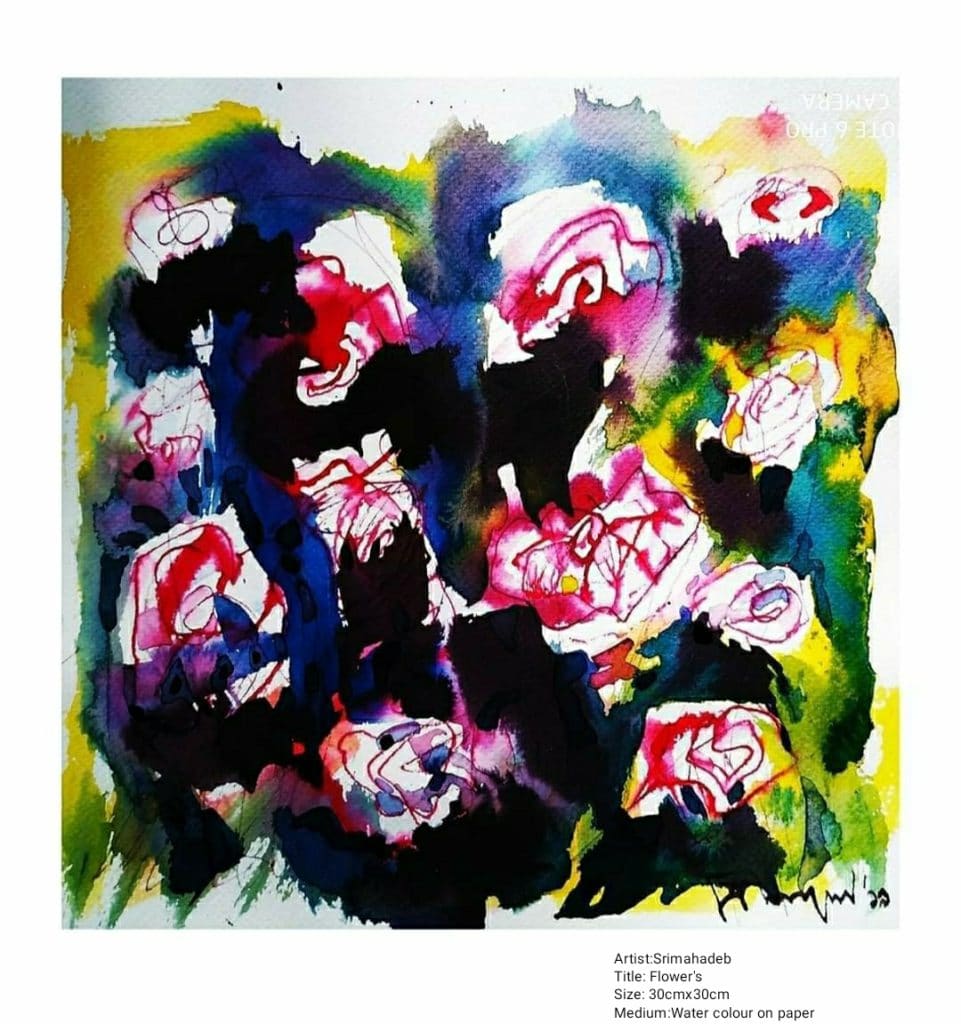 What's your favourite art work?
World mythology base art form and folk art form is very close to me. I am also very fond of prehistoric to post modern art activities.
Describe a real-life situation that inspired you?
My journey with Avibyakti, Chhandar, Bankura which is a renowned folk art and culture hub of Bankura, established by Utpal Chakraborty. His sincere support, inspiration and continuous encouragement enlightened me.

Jamini Roy, Ramkinkar Baij and Satyendranath Bandyopadhyay – world famous artists were born in our native land, Bankura.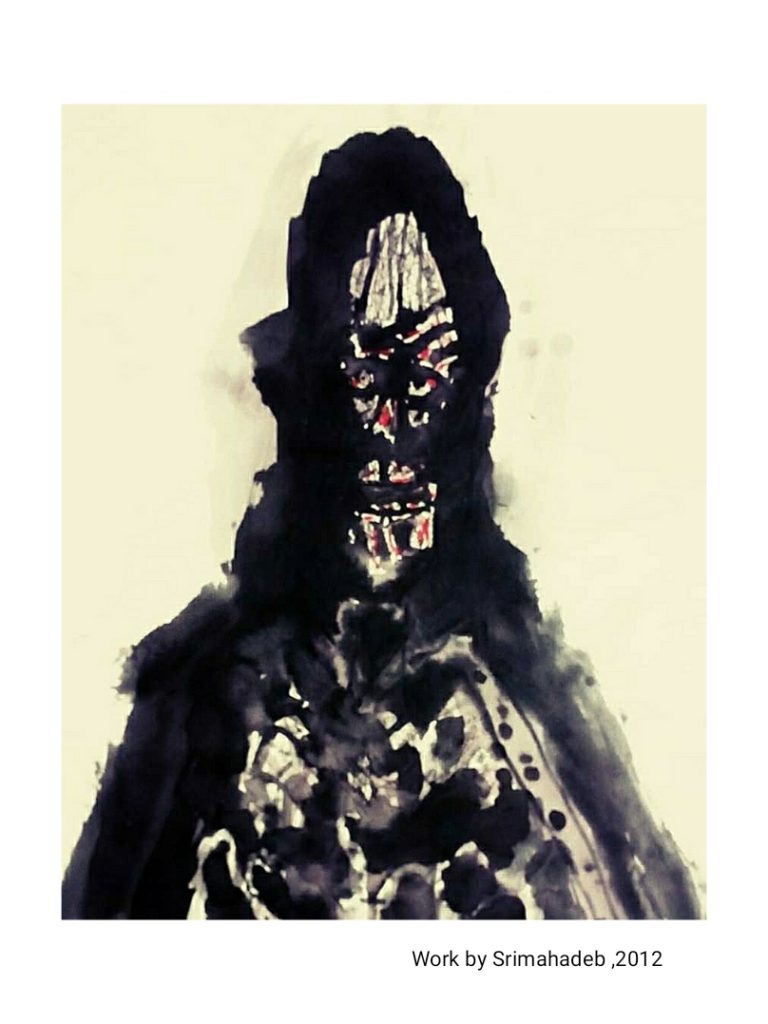 What jobs have you done other than being an artist?
I have collected 850 dolls from all over India and I have been preserving many more extinct folk art items.
Why art?
My contemplations bring me to this perception: in an ideal world, we would all be engaged in creative activities. Even more simply, I propose that the purpose of human beings upon this Earth is not to destroy, but to enhance. We are here to love, and communicate love, and to celebrate love – we share this one existence and the only thing guaranteed to improve our existence, after the relatively simple satisfaction of basic necessities like food, shelter, and warmth, is honest love in all it's positive qualities.
But then, I'm an artist. I've been drawing, painting and sculpting since I was a little child. I grew up in a home decorated by our mother's sacred Alpona paintings and reproductions of paintings she loved. Our father loved to make beautiful folk doll and rural idol sulpture. Our house was full of art and music. We never had to question why we might love art.
My point is, there are more places where the love of art is encouraged than where it is questioned. If you have access to a museum or public art gallery, go spend some time there. You'll be surrounded by art and by people who love art. At the very least, this could be the start of a beautiful friendship.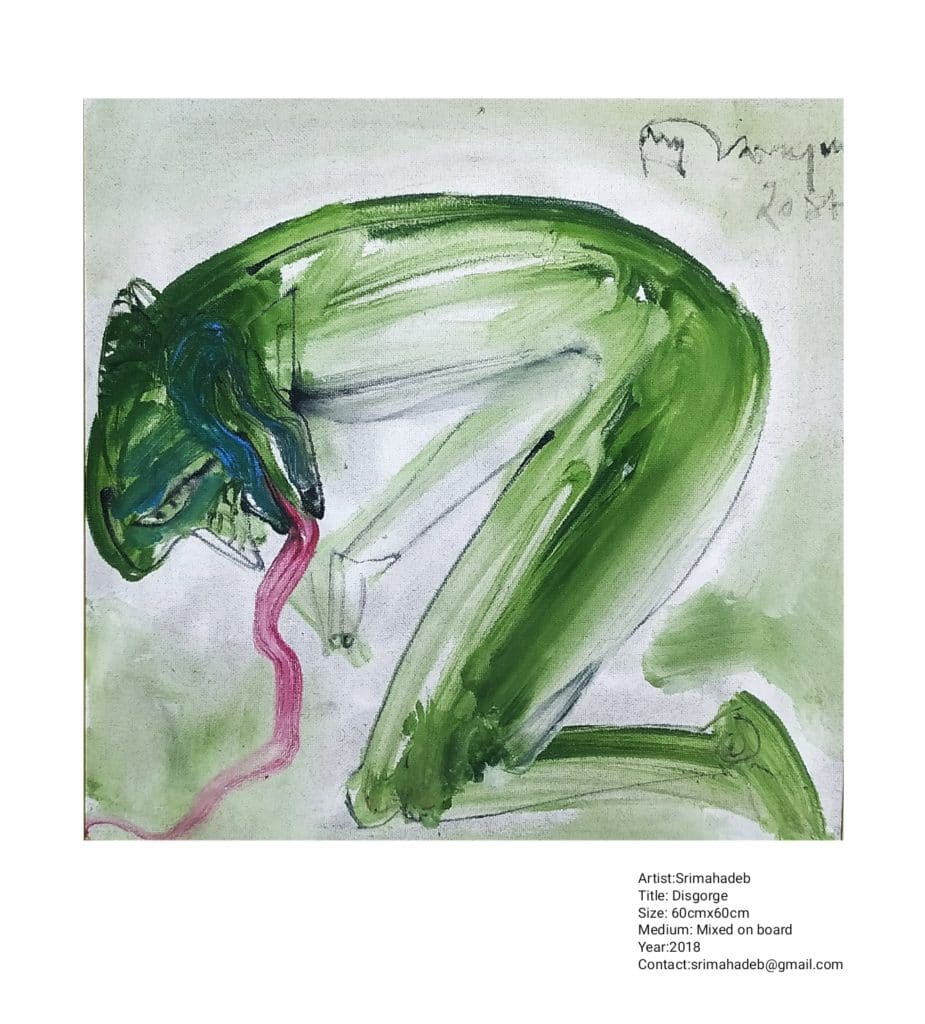 What is an artistic outlook on life?
Art  is the only way the experience of one person, the artist, can be directly transmitted, from one soul to another. Art usually skips around analysis and thought and impacts feeling directly, and that is its power. You know it's worked when you feel, as the beholder, that you 'own' that feeling; that it comes right up from within you.
For this reason, art is an essential part of human life. But most of all, Art injects beauty into a life and world that would ordinarily be more dull and mundane. How art changes one's life is that it gives one the purpose to merely exist for beauty and aesthetic, to toil at the craft so as to merely enjoy the final result, rather than trying to find a practical use for it, such as when one engineers roads. Art has made my life transcend from the mundane to the extraordinary.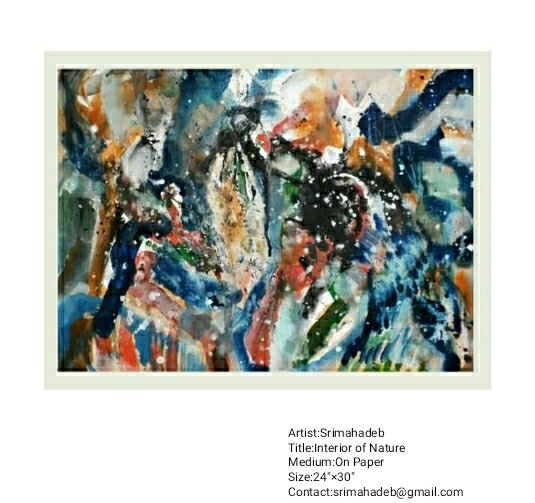 What memorable responses have you had to your work?
Many famous and senior contemporary artists have encouraged me a lot and appreciated my art works.
What food, drink, song inspires you?
All kinds of Bengali food and drinks. All kind of folk songs which I love to sing also.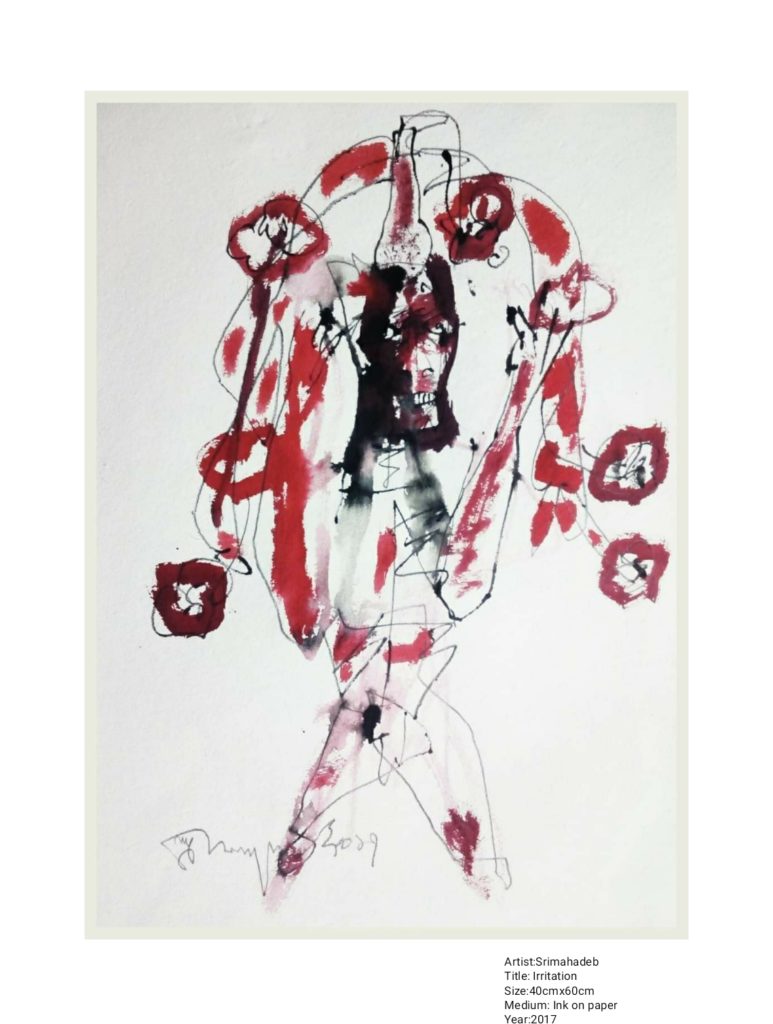 Is the artistic life lonely? What do you do to counteract it?
As a learning and improving artist I prefer to spend my time alone. It's needed and vital to be alone and distance myself from the people I physically know because I need all my attention on the pen and paper before me. I strive to learn and with people around me I can't concentrate; I can't improve. They always ask me questions about what I'm drawing. For example, I'll be drawing my typical abstract design that relieves stress.
I appreciate criticism . Over the years I've been locking myself up preferring to curl up in a storage closet or my room to just get a few minutes to finish a project of mine. I find less and less of a need to interact with people.
I am alone, but not lonely. I think the reason most artists(in your eyes) are lonely because they are in fact introverted, and if they're dedicated they'll prefer to spend time improving their creations. Normally a human NEED is human interaction, affection, but because time is always short, and the dedicated artist with poor time management won't have time to head out and try to develop relationships. Instead, they'll be the one person who never speaks and is too busy drawing something on their desk to care about the subject being taught or the opportunities around them.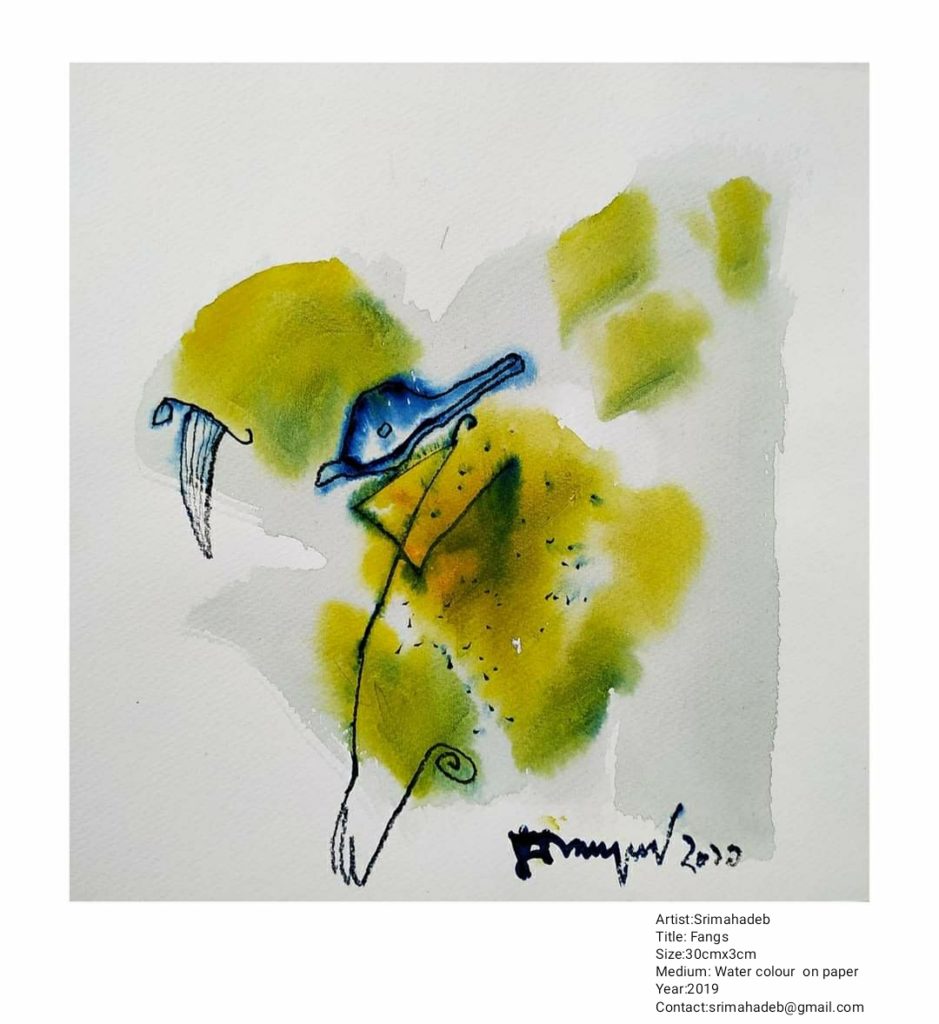 What do you dislike about the art world?
Yes, the artistic world can be painful. The creative process is often messy and difficult and artists sometimes feel tormented by their inescapable motivation to make art. But thankfully, that isn't always the case. I never support the anti-intellectualism, anti-science tendencies.
 What do you like about your work?
My artworks are very close to the real world and a reflection on society and the times. It's personal and at the same time, universal.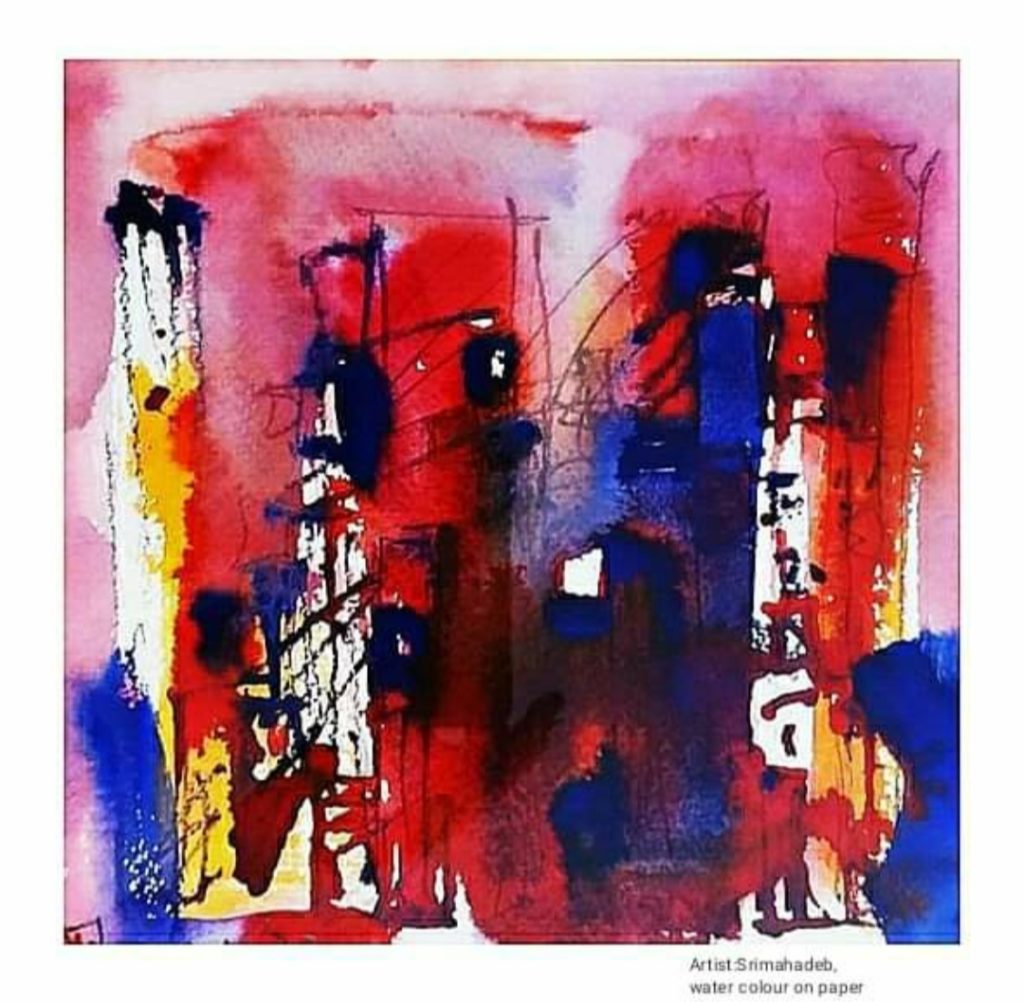 Should art be funded?
Supporting funding for the arts simply makes good sense. Society will ultimately benefit.
What role does art funding have?
Art is not just a tool for personal expression or a way to mark celebrations, but it challenges our perceptions of society. Art inspires, challenges and expands our minds.  The arts are a universal language that help us understand diversity, cultures and our most complex issues.  Art is what make us human. Arts funding is one of the most important functions and duties of our government.  It is through the arts where we grow, where we reach understanding and where we find common ground in a rapidly changing complex world.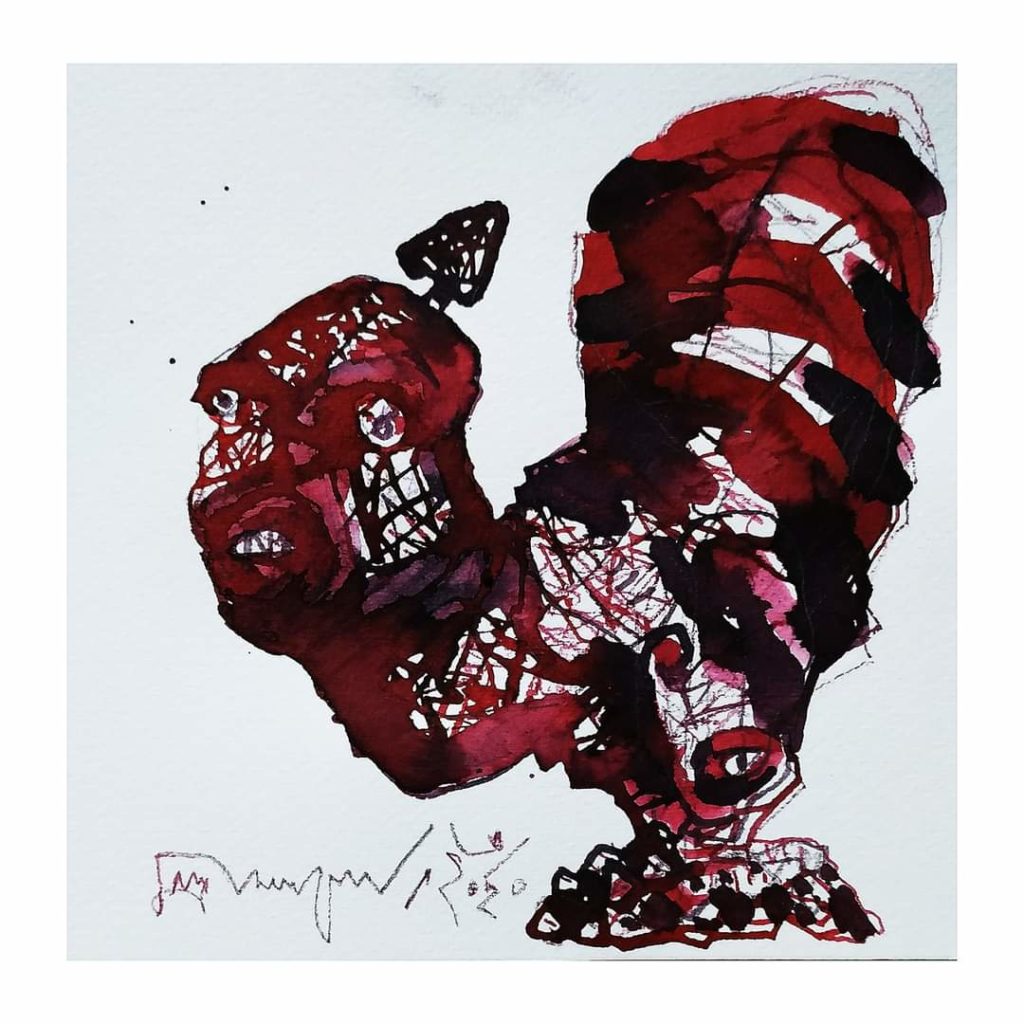 What is your dream project?
To established my own art gallery and a Tribal and Folk art Museam, where our rural handicrafts artisans can also showcase their own artworks regularly.
Professionally, what's your goal?
It is not only to exhibit my work in a local or commercial gallery. But to be exhibited worldwide in big museums and to have my works in their permanent collections.
But my most important ambition is to compete with great artists from the past to create a future. To find and create my own world and to leave it for next generations to guess and wonder.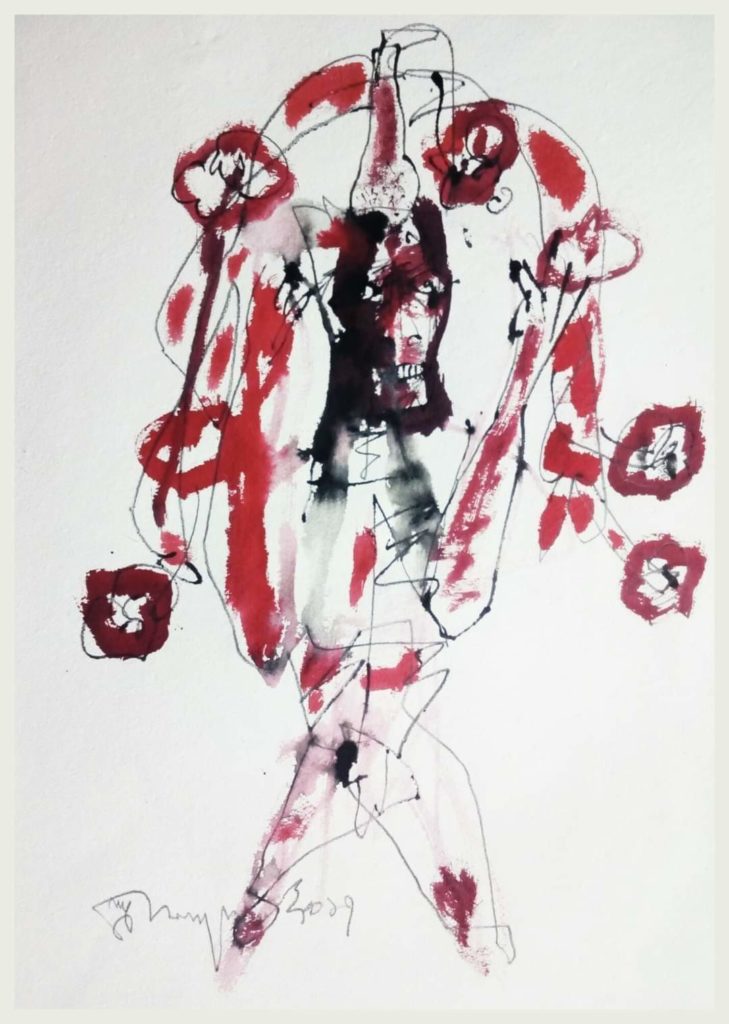 Future plans?
I see myself doing solo exhibits, painting small and large scale pieces in my very own art studio. Traveling the world, speaking and inspiring others. Getting inspired from folk artists worldwide who celebrate and preserve folk art.